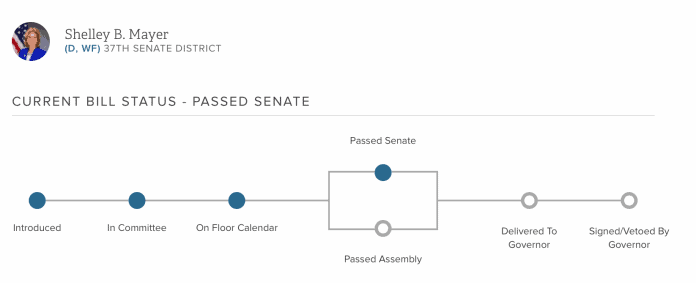 Senate Bill S7104A in the New York State Senate has passed the Senate and only needs to pass the Assembly and be signed by Governor Andrew Cuomo.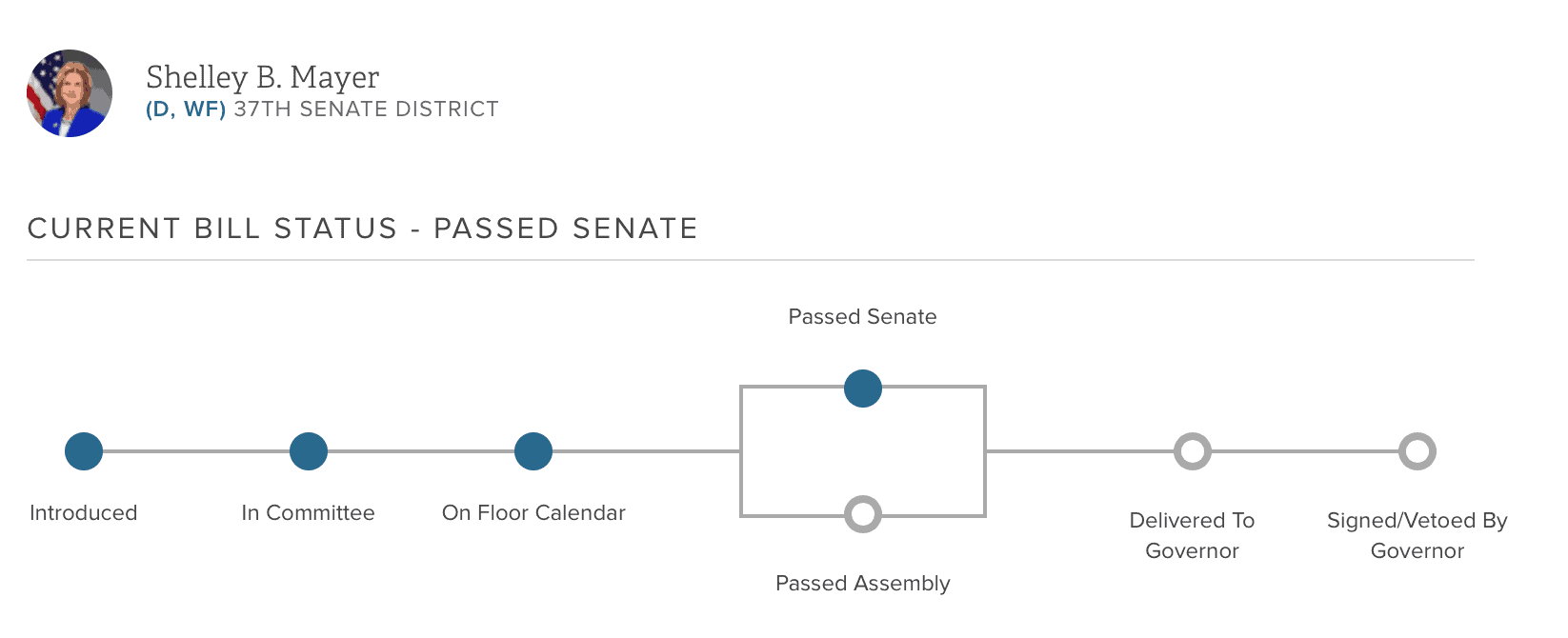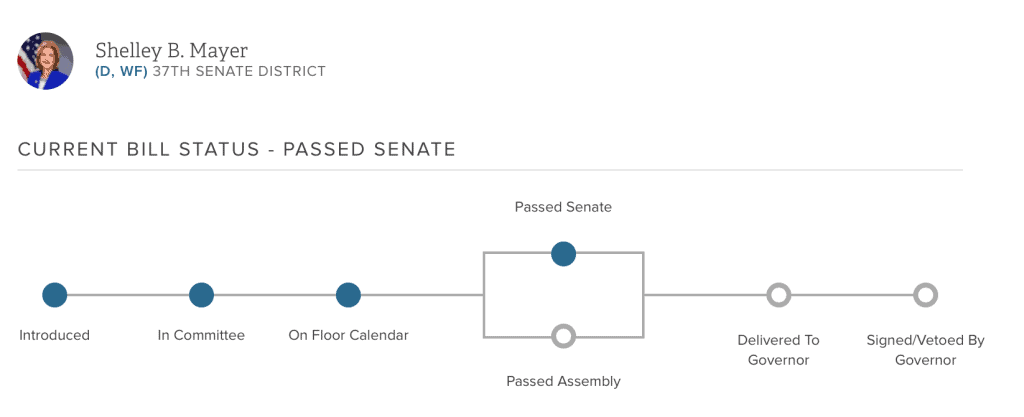 In New York, You'll Have 90 Days to Use Your Points on Closed Accounts
Introduced by Shelley B. Mayer, the bill is expected to pass. The summary is shown as follows: "Relates to establishing a set grace period for the use of credit card reward points when an account is modified, cancelled, closed or terminated; ninety days shall be provided for the use of such points from the date notice of modification, cancellation, or termination of the card is provided."
And here is the relevant governing language:
(1) define certain terms related to credit card rewards programs;
(2) require that notice be given to credit card holders within fifteen
days of the cancellation, closure, termination or modification of a
credit card account and establishes a 90 day grace period (beginning on
the day such notice is sent) for the use of accumulated credit card
points, except in the case of fraud or misuse of the credit card or
related awards program by the credit card holder;
(3) prohibit agreements that provide for the expiration of credit card
points;
(4) creates an exemption for fraud or misuse by the card holder; and
(5) prohibit agreements that waive, limit, or disclaim the rights set
forth in the new section 520-e.
What Does this Bill Really Mean?
The easy part: It will require credit card issuers to give you 90 days to spend any accrued points after you close an account. For instance, you may close it because of an annual fee that is due (though, often times, you can downgrade your card to a no annual fee credit card anyway).
It would also mean that if a credit card issuer closed your account even though you didn't ask them to, perhaps because they thought you were too high of a credit risk, they'll have to give you 90 days to spend your points. Currently, Chase gives you 30 days to spend your points in such a scenario, Amex used to not let you use points after an account closure, but I believe now gives you 30 days. Citi will keep your points.
The bill would take effect one year from when Governor Cuomo signs it.
For anyone that the credit card companies may shut down for simply being a credit risk, this is very welcome news indeed.
Who Does This Bill Not Help?
It won't help anyone shut down for fraud or for a perception by the credit card company that you were "gaming" for points. This can include simply using the card in a manner that is not "as intended" and could give the issuers an out if they want it.
This was spelled out in point 4 above:
(4) creates an exemption for fraud or misuse by the card holder;
What I mean is that I can foresee a scenario where they claim you were misusing the system and therefore forfeit all your points and act as judge, jury, and executioner. After all, credit card points enthusiasts are always looking to earn more points and, as I wrote last last year, it can be hard to know where the line is when it comes to what is "maximizing rewards" and when you have crossed over into "misuse" – otherwise called "gaming" for points.
For example, many people tried to take advantage of the Hilton Amex offers (Aspire and Surpass) for 12X on groceries. By take advantage, I mean they bought thousands of dollars of gift cards, an item that Amex does say is ineligible to earn points but can only be tracked if a store shares Level 3 data with Amex.
Amex tracked unusually large supermarket purchases and unilaterally clawed back most points earned. Now, they could have closed accounts entirely, though happily they did not. But was that misuse? Seems that is the card issuer's call.
That could make this bill less effective than it intends to be, despite the best intentions.
HT: DDG
Thoughts?
Let me know below in the comments, on Twitter, or in the private MilesTalk Facebook group.
You can find credit cards that best match your spending habits and bonus categories at Your Best Credit Cards. 
New to all of this? My "introduction to miles and points" book, MilesTalk: Live Your Wildest Travel Dreams Using Miles and Points is available on Amazon and at major booksellers.