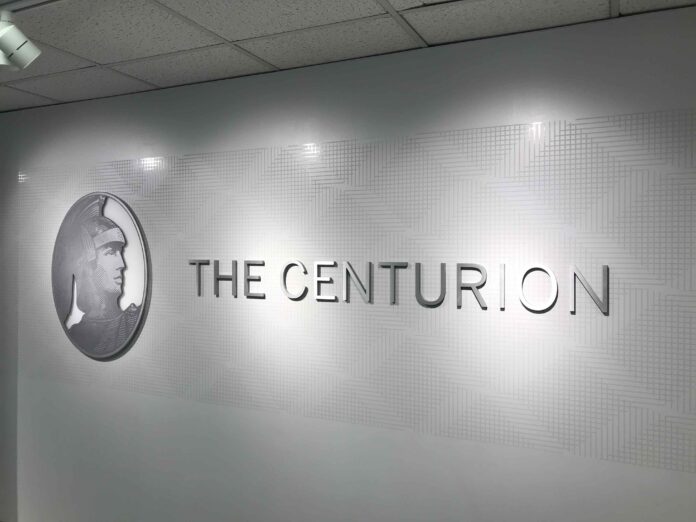 The New Guest Policy on Centurion Lounge Access for Amex Platinum Cards
If you hold The Platinum Card® from American Express or The Business Platinum Card® from American Express and frequent Centurion lounges, you've no doubt (unless you've been living under a rock!) heard that as of February 1st, 2023, you will no longer be allowed to bring any guests into the lounge unless you pay a $50 per person / per guest fee.
Guests under 18 are $30. Children under 2 are free.
So how can you get around that per visit fee?
First let's look at the one American Express most wants you to use – and the one you should definitely not use:
Spend $75,000 in the Previous Year on your Platinum Card
The stated exception is for those that spend $75,000 in the previous calendar year on their Platinum cards, which is something that I cannot think of any examples where that would make sense. Flights earn 5X per dollar but unless you are buying $75,000 in flights, this strategy does not work. Likewise, unless you are booking $75,000 in air and hotels via Amex Travel, it makes no sense on the business card.
I really cannot think of a way this opportunity cost of lost points makes sense.
Morgan Stanley Platinum Card
Not only can you get a fresh Welcome Bonus (currently 125,000 100,000 points), but if you hold a Morgan Stanley account (required for this card), for the same $695 annual fee you can add one Authorized User free of charge. This will save you $175.
Further, it's possible to save the $695 annual fee as well through their "engagement bonus" if you maintain a Platinum CashPlus account with $25,000 on deposit PLUS $5,000 of direct deposits or a social security deposit of any size. The bummer on that, though, is that at the current 4% risk-free interest rates we are seeing, you are losing $1,000 in interest to get that $695 waiver. After tax on that $1,000 you're probably about break-even. Depending on your tax situation, this may or may not be worthwhile. The CashPlus account earns basically no interest.
Still, with all the same benefits as the regular Platinum Card, it's an easy way to save $175 and still get your spouse or other guest in free.
Keep in mind that you can get this Welcome Bonus even if you've gotten one on the regular American Express Platinum card or any other "flavors" of it.
Standard Authorized User Cards
If you guest someone in more than 3 times a year, make them an authorized user on your personal card. (Note: the Business Platinum card has a $350 AU fee, so that has a 7 visit breakeven).
If you don't REALLY want them to be an AU for spend purposes, you can hold on to the card and just bring it when traveling.
The problem here is for kids 3-13. You need to be 13 to get an AU card. So, if you have children 3-13, you are kind of up against a wall with paying the $30 guest fees.
At JFK or SFO? Consider a Virgin Clubhouse
Honestly, I prefer the Virgin Clubhouse at JFK to the Centurion Lounge anyway, But it also serves a great purpose if you have guests to bring in. There are no fees for you and up to two guests with your Platinum Card (or, with a lower fee Capital One Venture X card for that matter).
Get a Centurion Card
I'm obviously joking, but both Centurion Card holders ($10,000 initiation fee, $5,000 annual fee, and invite only based on previous spend) and Corporate Platinum Card holders (no, you can't get one as an individual or small business) still get to bring in two guests.
Summary
I wish I had more "angles" for you on this one. If you already have a Morgan Stanley account, it's a no brainer to open one of those, get the free Authorized User, and then later cancel your vanilla Platinum Card. You'll get a bunch of bonus points and save $175 a year. Next best is adding an authorized user after doing the math on how many times you bring the same guest and that assumes they are 13 or older.
Still, many will applaud this change as is going to cut down on severe over-crowding in the lounges, which is the impetus for this change.
Thoughts?
Let me know below in the comments, on Twitter, or in the private MilesTalk Facebook group.
And if this post helped you, please consider sharing it!
You can find credit cards that best match your spending habits and bonus categories at Your Best Credit Cards. 
New to all of this? My "introduction to miles and points" book, MilesTalk: Live Your Wildest Travel Dreams Using Miles and Points is available on Amazon and at major booksellers.