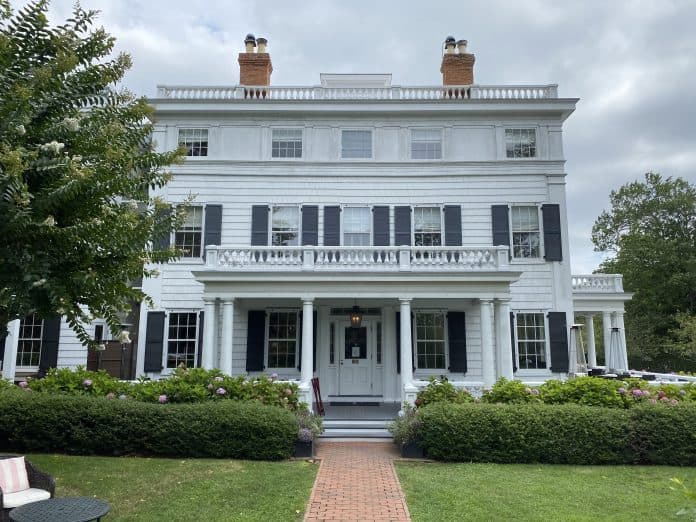 Back in February, I got very excited about an upscale hotel in the Hamptons that became bookable using World of Hyatt points thanks to World of Hyatt's tie-up with Small Luxury Hotels (SLH).
What are "The Hamptons"?
If "The Hamptons" aren't your thing, then this deal won't change your mind. But if you live in the NYC area, there's a good chance that you would love to spend a summer weekend or two in the Hamptons but find the cost to be far out of reach (or at least, insanely expensive for what they are).
If you aren't familiar with the Hamptons, they are the farthest point east in New York State at the very eastern end of Long Island. While one could argue that the Hamptons start as far west as Westhampton, most people that really want to spend time in the Hamptons are looking from Southampton on the western boundary and all the way east to Montauk where the lighthouse marks the "end of the world." (Next stop, England!)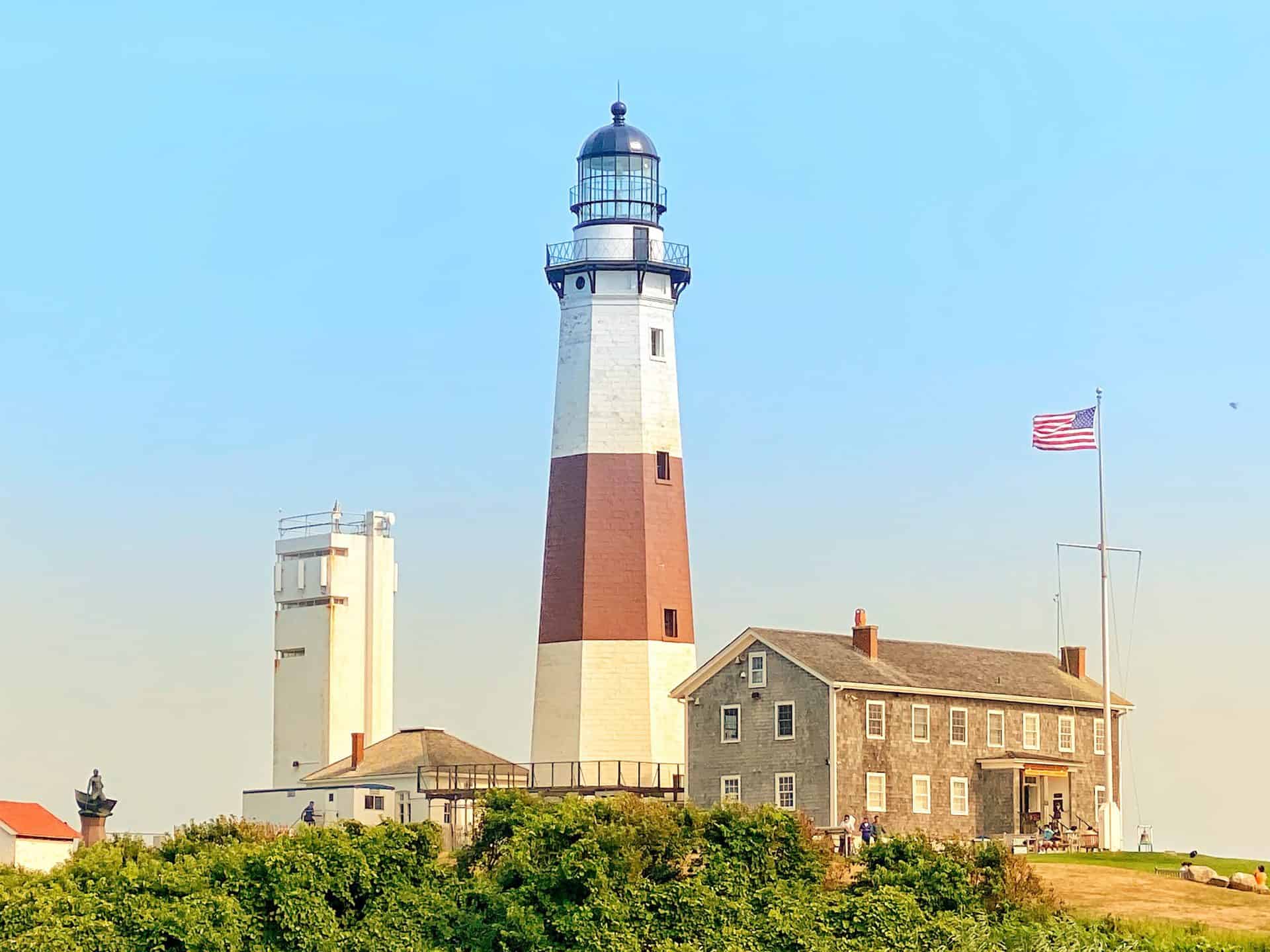 The Hamptons are also home to some of the best beaches in the Northeast (I like Coopers in Southampton) and, if you like an upscale, uncrowded, weekend getaway with a beach within easy driving distance to New York City, the Hamptons are a prime choice. There's definitely a "See and be seen" scene with an ever changing roster of both dining and clubbing hot spots and I've run into a number of celebrities over the years.
The Cost to Stay in The Hamptons
While I used to do the "summer share house" thing in the Hamptons when I was younger (where you pay maybe $400-$500 for a whole weekend but get just one bed in a room with probably 3 other random people), an actual adult weekend there has been extremely rare due to the cost.
For the uninitiated, there has historically not been any chain hotel at which you could use points in all of the Hamptons and we are talking about cash rates in high season, which runs May to October, of $1,000+ for a nice hotel and rates of $500+ for 2.5 star motels.
Since I won't spend $1,000 for what is essentially a nice hotel near a beach in Long Island, I've rarely spent more than one night "Out East" as they say.
But if I could use points…..
Topping Rose House – Bridgehampton
The Topping Rose House in Bridgehampton is a boutique 22 room ultra-luxury hotel, featuring a swimming pool, hot tub, spa, and a Jean Georges restaurant.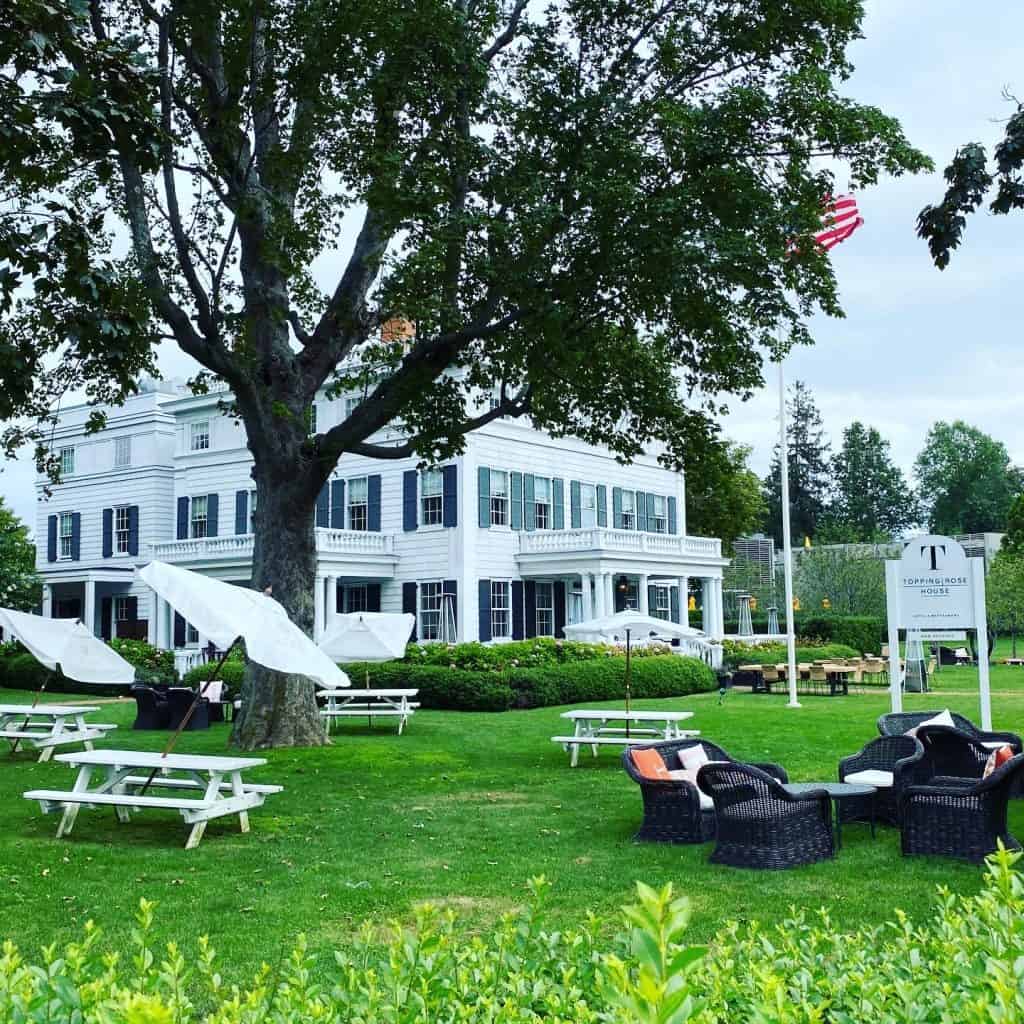 The location is probably the #1 selling point. Bridgehampton is, unquestionably, my favorite town in the Hamptons. It's sort of in the middle of it all, where you could day trip out to Montauk and have dinner in Southampton or Sag Harbor. You could even check out Shelter Island pretty easily from here. And, compared to staying in Montauk, your car or train ride is a full hour shorter here.
Room rates never drop below $995 plus tax and service charges and they often exceed $2,000 a night on summer weekends (where 3 night minimum stays are sometimes also required).

In February, the Topping Rose House became bookable using World of Hyatt points (transferable from Chase Ultimate Rewards at a rate of 1:1) thanks to the World of Hyatt / Small Luxury Hotels (SLH) partnership.
It's a Category 8 hotel, meaning that it's currently 40,000 Hyatt points per night. When Hyatt introduces peak and off-peak pricing in 2021, you can be sure this will be 45,000 points a night in summer.

Don't even think about trying to book a single night in the summer… if you book now for next year, you should be able to book a two night weekend stay. If you try for this year, it will most likely require 3 nights. However, keep in mind that if you go before October 8th, 2020, you will get 15-25% of your Hyatt points rebated back.
Booking a Room at Topping Rose House
The only two room types available for points are the House King and the Studio King, both comparably sized and appointed rooms in the main house. As we let them know in advance we had a dog with us and were on our mini-moon, we were pre-upgraded to a Cottage King Guestroom. The main difference is that the Cottage accommodations have an outdoor patio space and the entry-way is shared with just one other room.
One of each room type, House King and Studio King, is available via World of Hyatt points each day and so you'll want to book early. Mind the 21 day cancellation policy!
We stayed at the Topping Rose this past weekend for 3 nights, the second stop on our "mini-moon" (which I refuse to call a Honeymoon since that will be in the Maldives and Sri Lanka when it's safe  – hopefully this winter), after 4 nights at Gurney's Star Island in Montauk.
With the 15% back promotion, we paid an effective 34,000 points a night. The room was selling for cash at $2,100 a night plus tax and fees, or about $2,500 all-in. That's a 7.4 cent per point redemption for those that keep track. Remember that you don't pay resort fees on a Hyatt redemption, regardless of your status.
In addition, all World of Hyatt members are entitled to a noon early check-in and 2pm check out, but only if available. I bolded that because this place is completely sold out every day, and so you really should not expect either. We were able to get a 1:30pm checkout, but we also checked out on a Monday.
Notably, breakfast is included in all room rates, including points bookings, and it's a good one. Breakfast is served at Jean Georges, and you can order what you please from the menu (which is currently available via QR code on your phone due to COVID-19). In general, you can have an entree, side, and beverage for each person.
Here's a sample of the food, including a "must have" frittata that isn't really a frittata but more like over medium eggs with little croutons and bacon mixed in as well a an Eggs Benedict: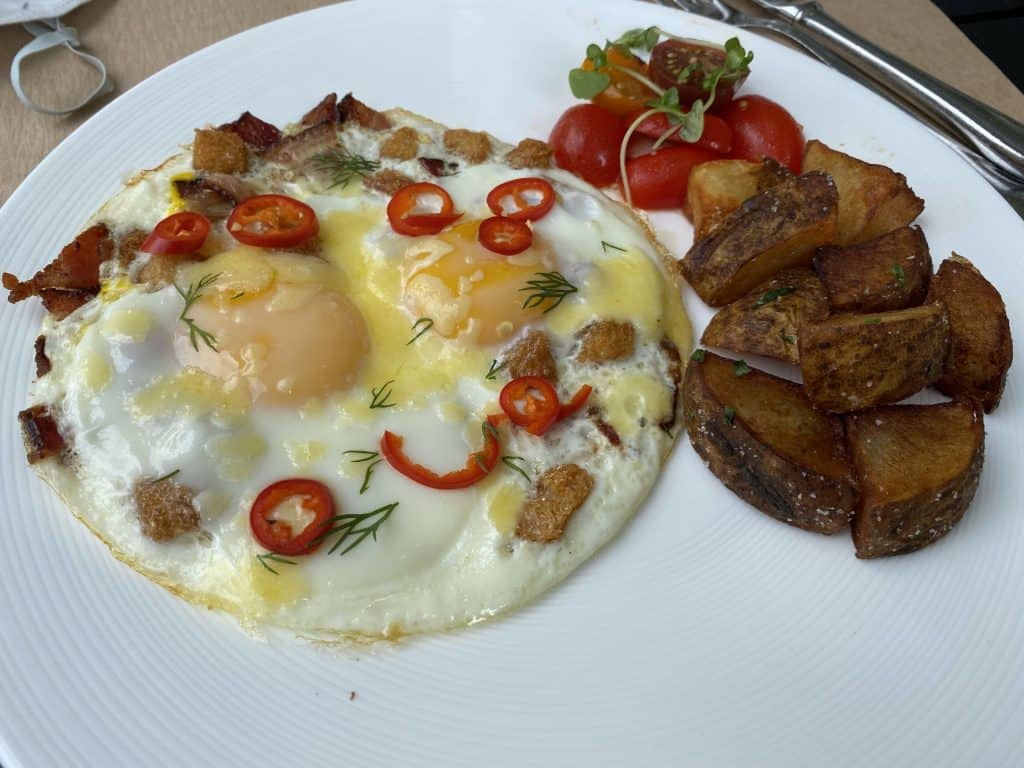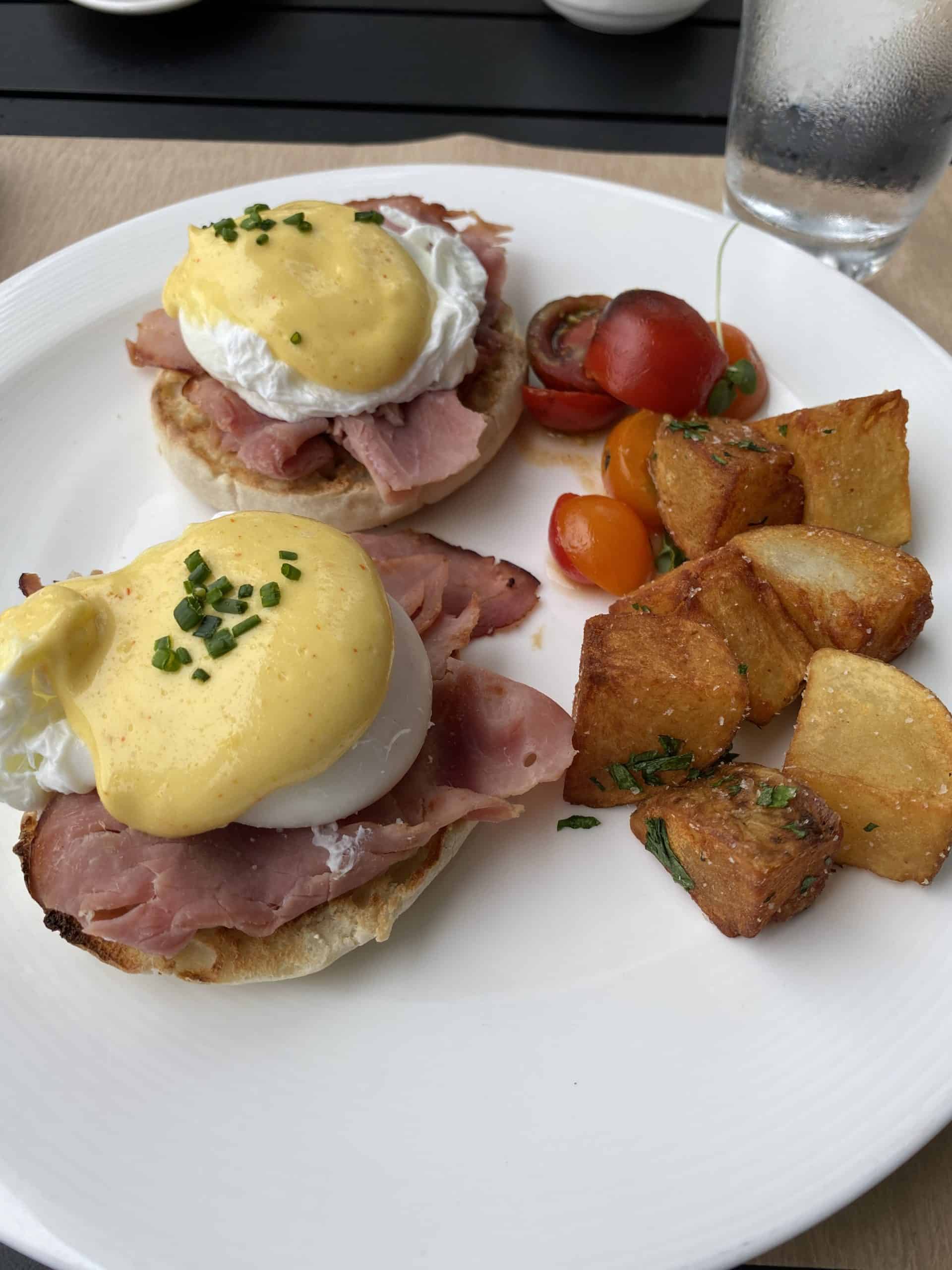 You'll be responsible for the sales tax and a tip (and please tip generously!). Our average breakfast bill, before being comped off, was around $70-$80.
The Cottage King Room
The rooms are beautiful. To enter the Cottage King rooms, which are on the ground floor of the Cottage area, you open one door which is a hallway leading to just two rooms. The bathroom featured both a shower and a soaking tub. There's the king bed, a small couch in front of the bed, a small two-person dining table, and a mini-bar. All items in the mini-bar, including water, soda, snacks, and Tate's cookies are included in your room rate. Movies on the "Smart TV" are also included.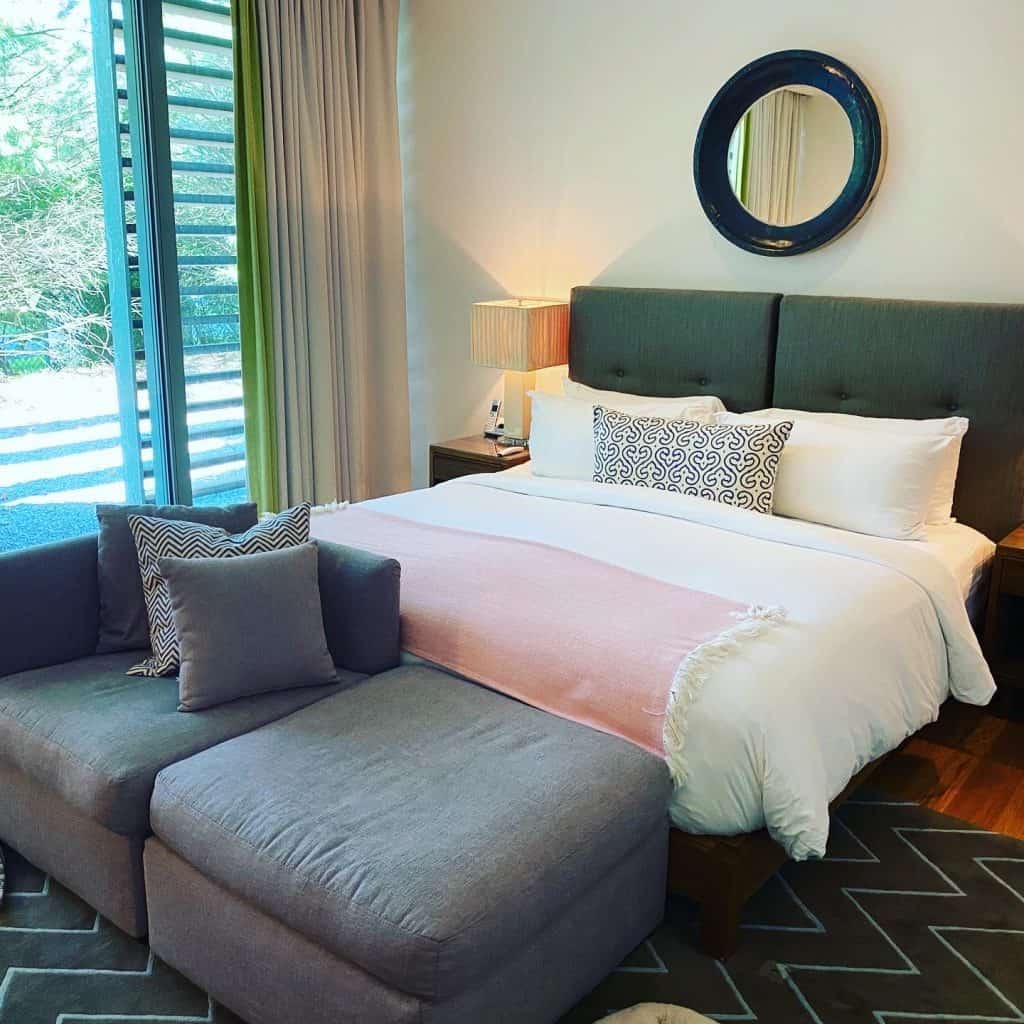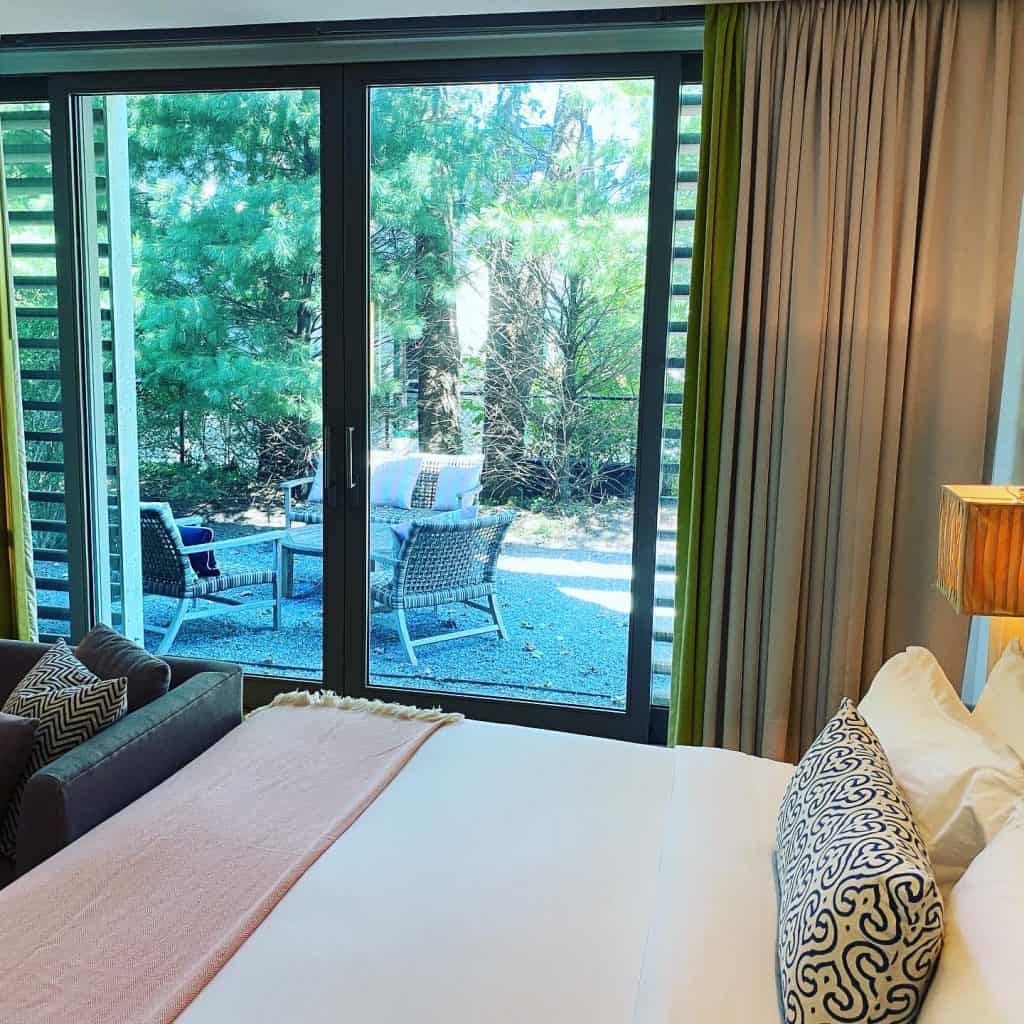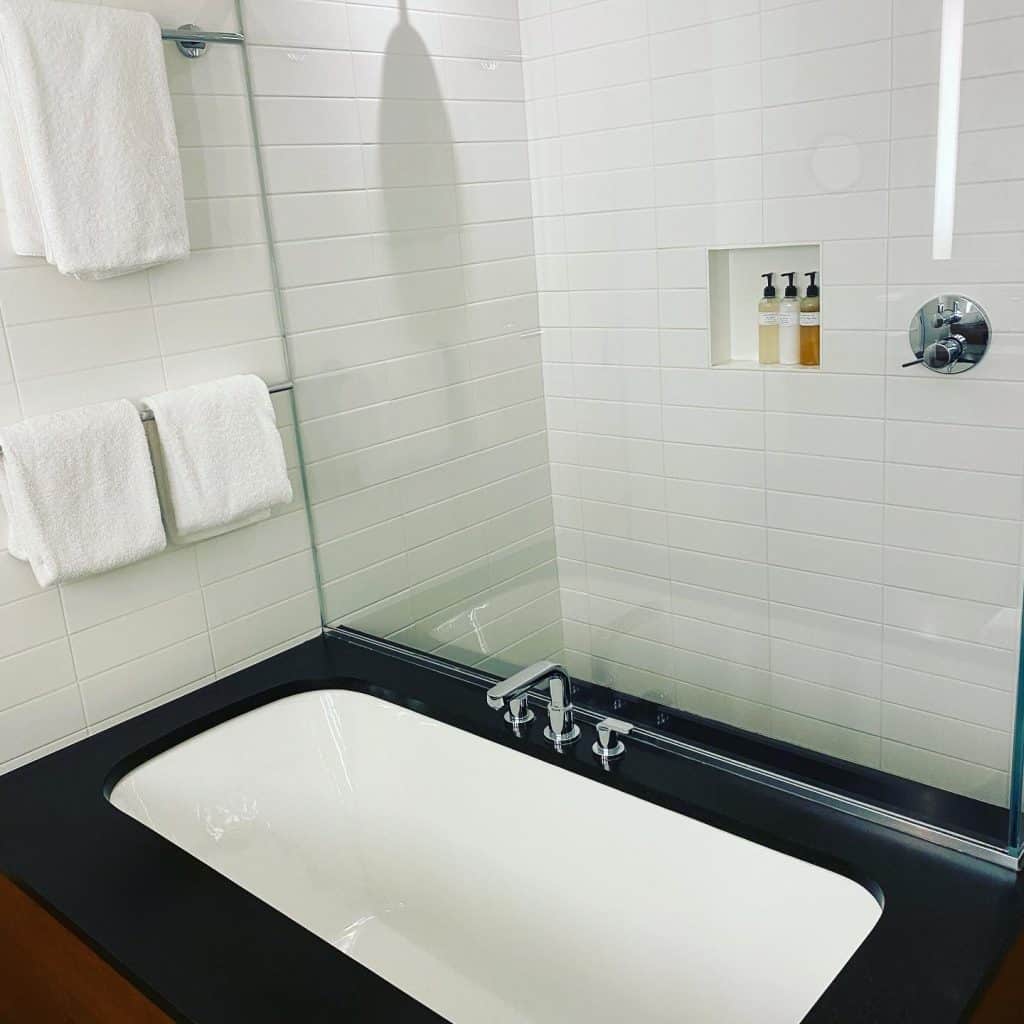 Outdoors, you'll find a table and lounging chairs. Some rooms also have a dining table / umbrella setup, but that varies from room to room.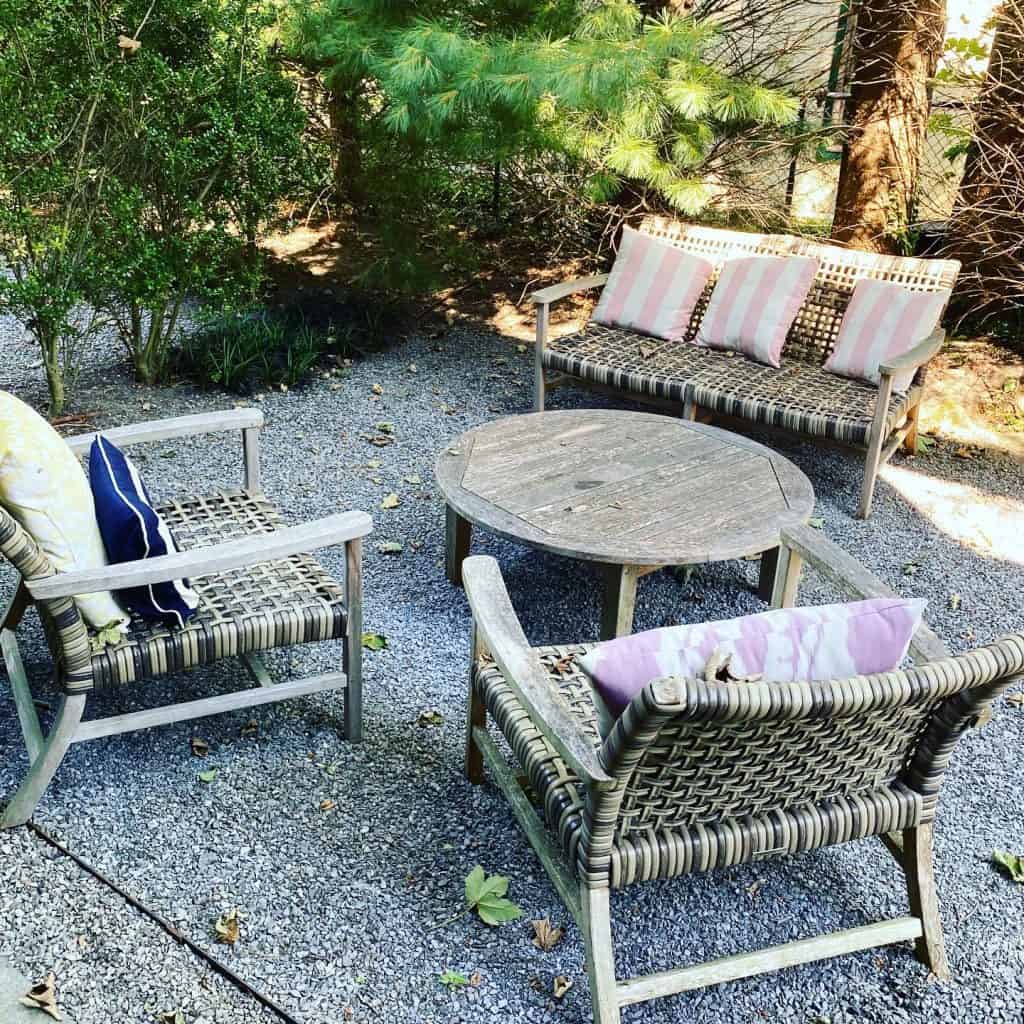 The one thing that surprised me was the lack of outlets. There were just two outlets on each side of the bed and each one had something plugged in – a phone and lamp on one side and an alarm clock and lamp on the other. So you literally can't plug anything in to charge unless you unplug something. This could be easily solved by installing one of those power strip USB combos we've all come to expect at newer hotels.
The hotel is also pet-friendly: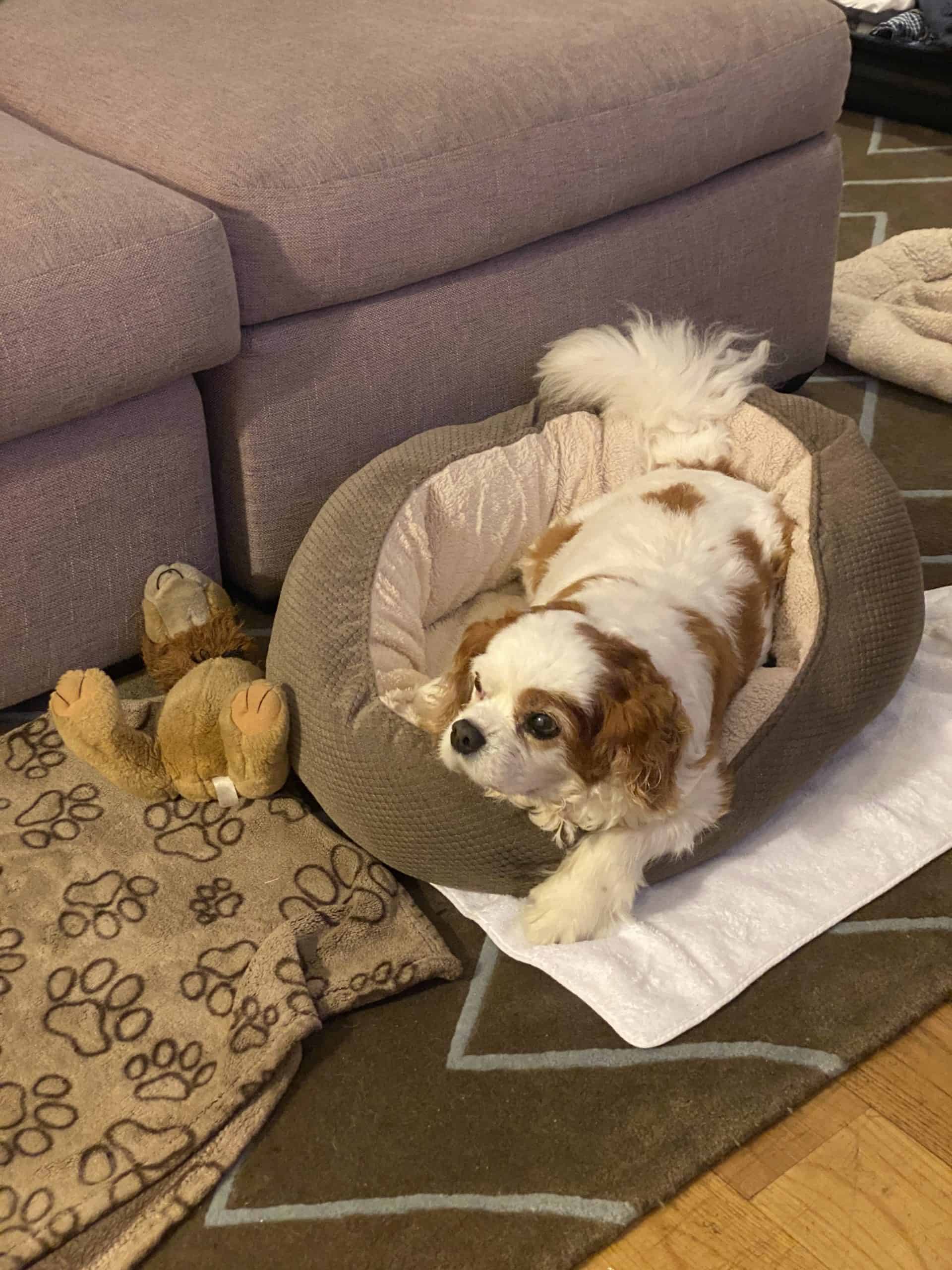 Jean Georges Restaurant at Topping Rose House
The restaurant was fantastic. Really fantastic. Lots of outdoor dining and they really do follow strict COVID protocols, both with respect to distancing and hygiene. I asked the waitress how often she changed gloves (since one concern we have with dining out is that a server might handle an infected customer's dishes and then bring our ours) and she was happy to let us know that they constantly change gloves and yes, always between handling anything between two different tables. It was the first week we have dined out since the start of the pandemic and knowing that they were taking it seriously allowed us to enjoy our meals.
If you eat just one thing at this restaurant, it has to be the Black Truffle Pizza ($24). It is AMAZING. We ate it twice in three days and seriously almost got a third for the road.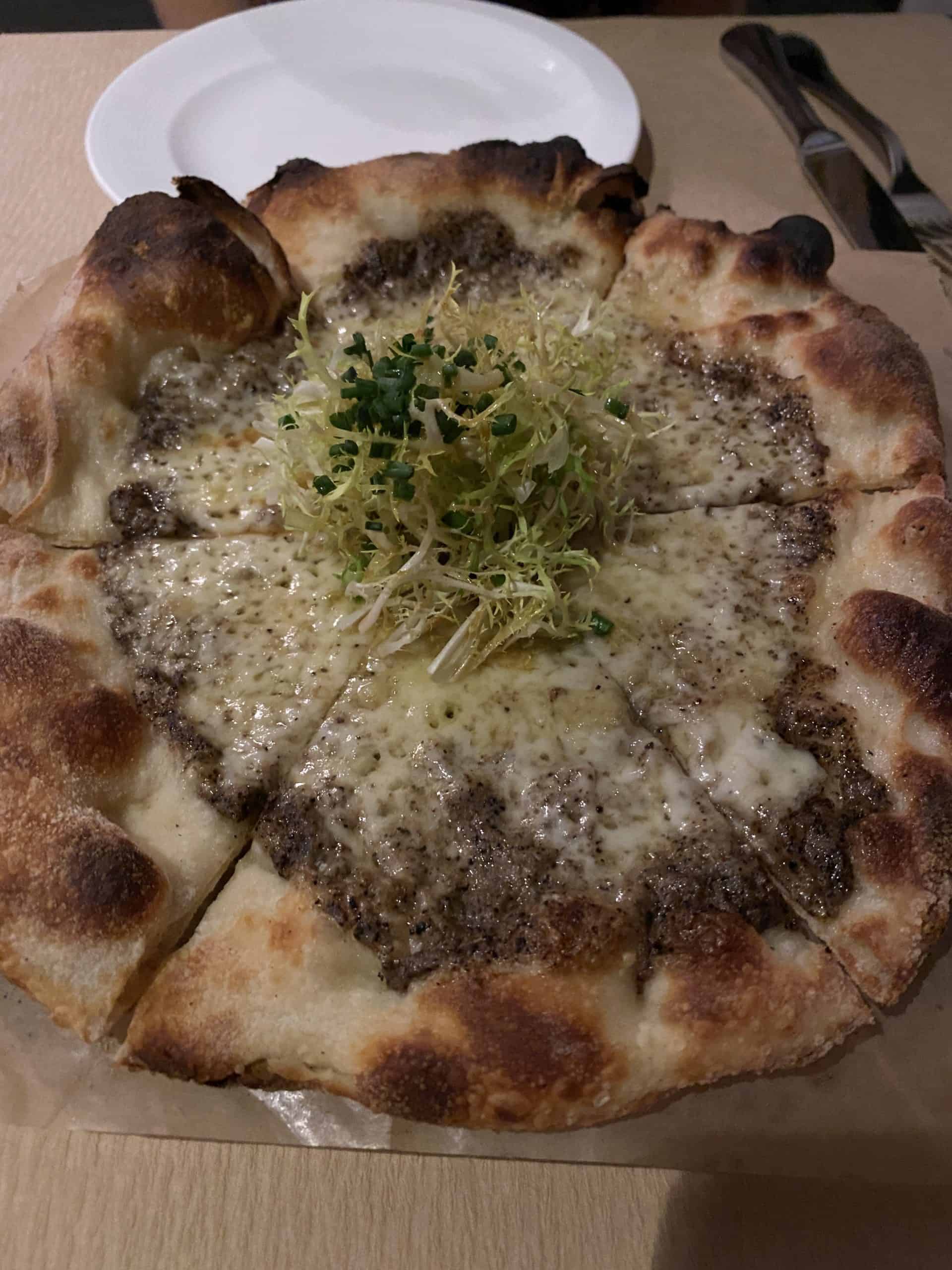 The caramelized wagyu steak in a hot butter sauce was also just phenomenal. And don't miss the ice cream sundae you'll see walk by you all through dinner, with the Cracker Jack like popcorn on top.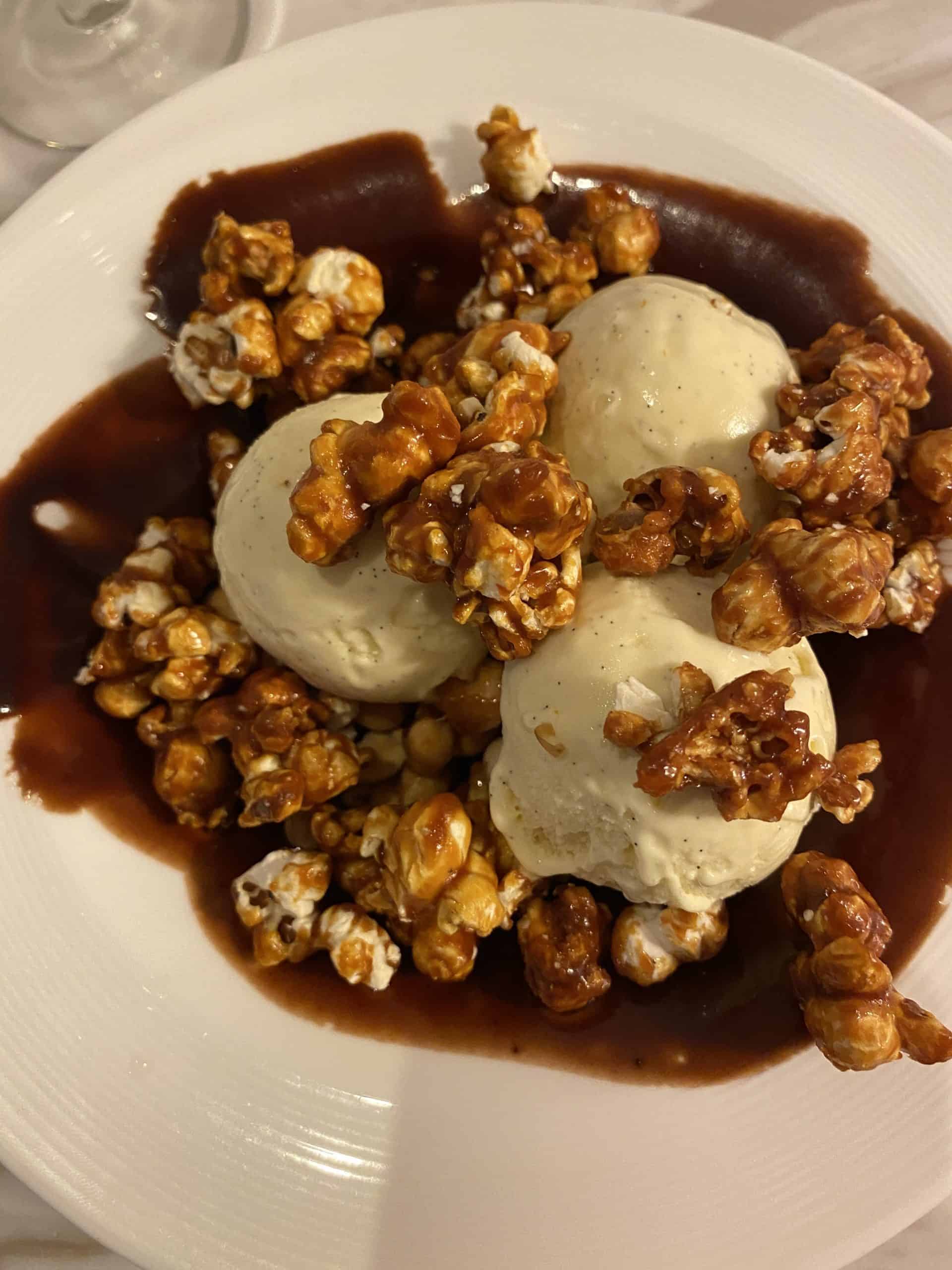 Side note: you can also order the same menu as room service with no surcharges, but the experience loses a lot when each dish can't be brought out fresh. So, if possible, dine at the restaurant.
The Topping Rose House Amenities
The pool and jacuzzi is a gem in such a coveted part of the Hamptons. Even on the one day it rained, we took some time to soak in the jacuzzi. There's also a full bar in the pool area.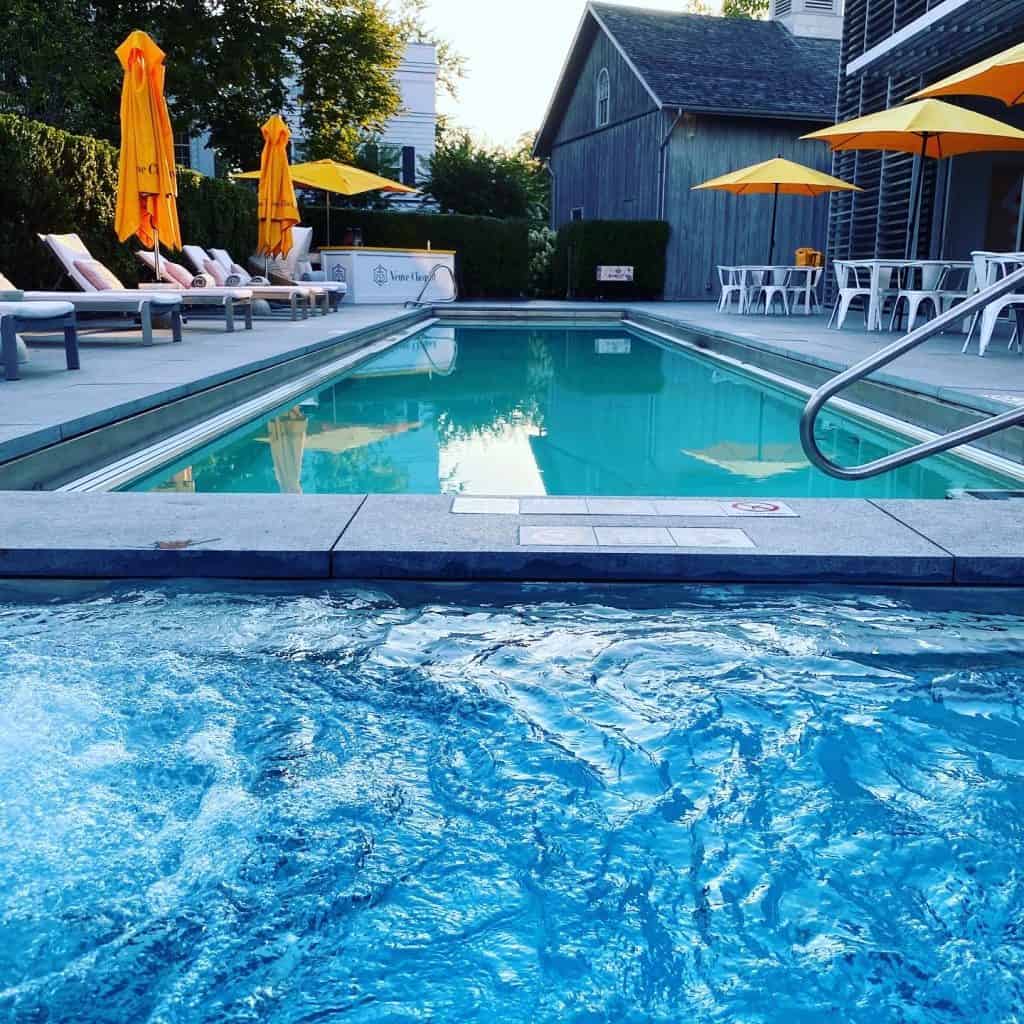 And if you are in the main house and want to relax outdoors, there are plenty of picnic tables and Adirondack chairs out front to lounge around or have your own picnic (pictured earlier in the post).
The Topping Rose House also has several bikes available for complimentary use by hotel guests. We took them out one day for a nice ride to a nearby preserve and down to the beach.
We also indulged in custom spa treatments. It was a bit confusing figuring out where to go. We were told to check in at the front desk at 4, but then they just told us to head over to the spa where we found ourselves in a totally deserted reception area for 15 minutes until we were "located." I'll chalk this up to some confusion around COVID procedures and wasn't a big deal. I did appreciate that the tax and tip were included in the rate so there was no need to think about cash.
Last but not least, the Topping Rose staff are happy to either transport you to a local beach or provide you with a beach pass – no small perk in an area where nearly every beach requires a town resident's permit for entry.
In the Area:
The Wolffer Estate's Winestand, which requires reservations, is just a mile or so up the road and an idyllic vineyard setting.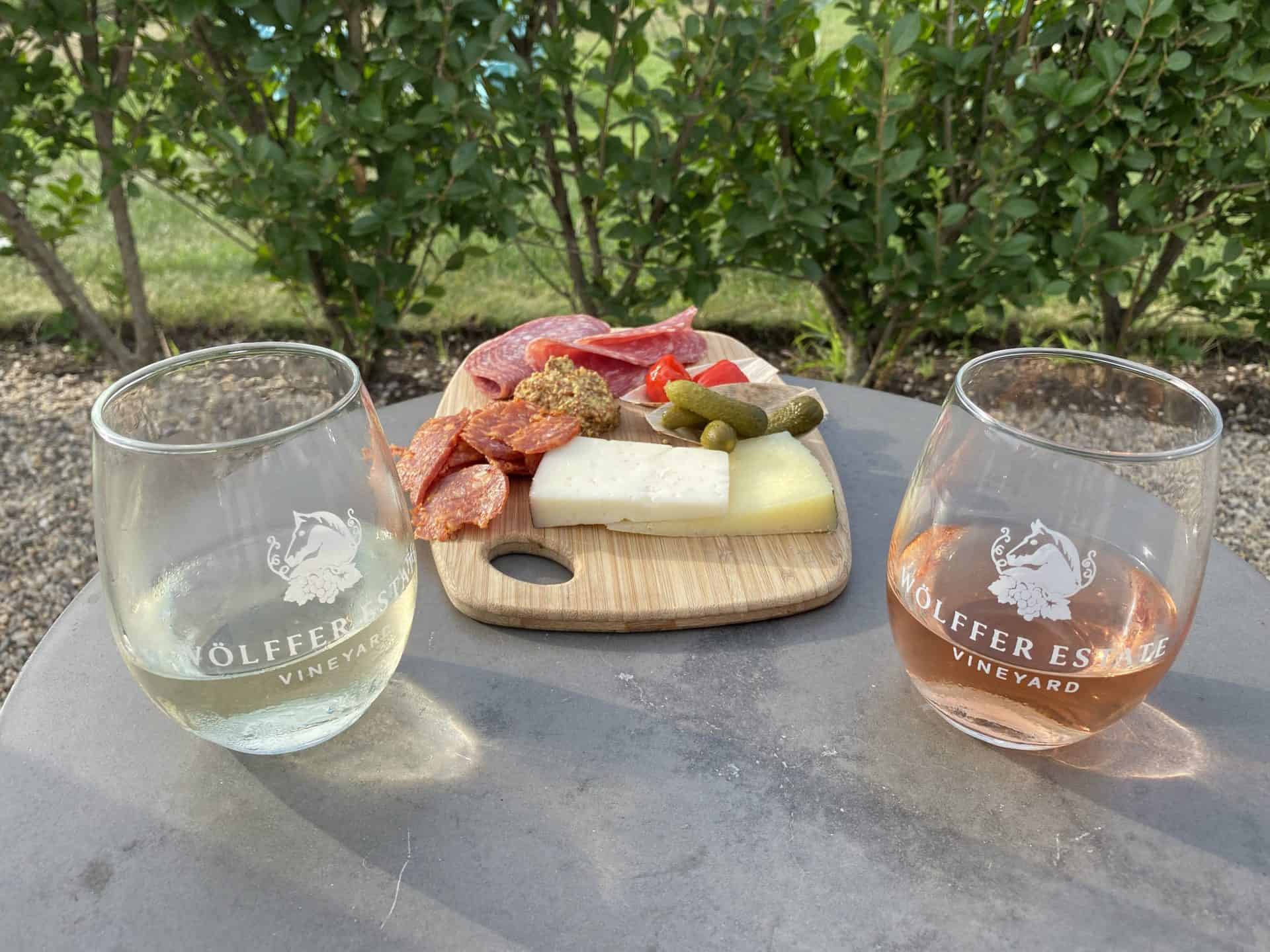 I also have to share that my favorite Starbucks is in Bridgehampton, just a 2 minute walk from Topping Rose. Aside from having nice leather couches and plenty of space, it has a ton of history as a former bank. And when they converted the space, they kept the vault!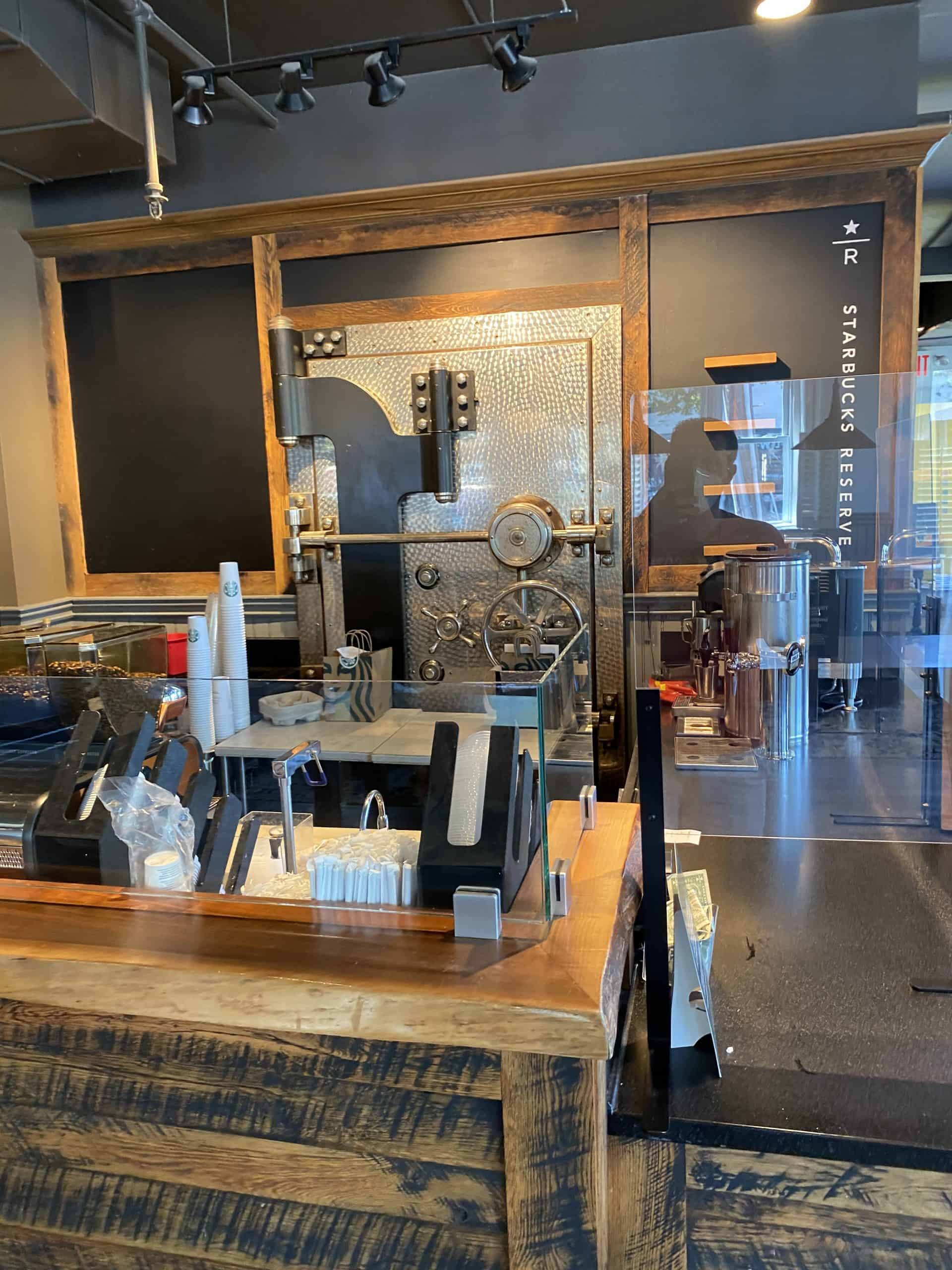 Overall
You can't beat the combination of location and value for Hyatt points if the Hamptons are your kind of summer weekend.  It's a lot of points, no question about it, but it is a tremendous value for what it is. Do keep in mind that the prices are as much about the location and season as the property, so don't go in expecting that the staff will be doting on you hand and foot, but they will take excellent care of you and you'll be enjoying the Hamptons in a style that you likely otherwise could not afford – which, to me, is what miles and points are all about.
This is the page to use your Hyatt points to book the Topping Rose House.
Will you book the Topping Rose House with your Hyatt points?
Let me know below in the comments, on Twitter, or in the private MilesTalk Facebook group.
You can find credit cards that best match your spending habits and bonus categories at Your Best Credit Cards. 
New to all of this? My "introduction to miles and points" book, MilesTalk: Live Your Wildest Travel Dreams Using Miles and Points is available on Amazon and at major booksellers.