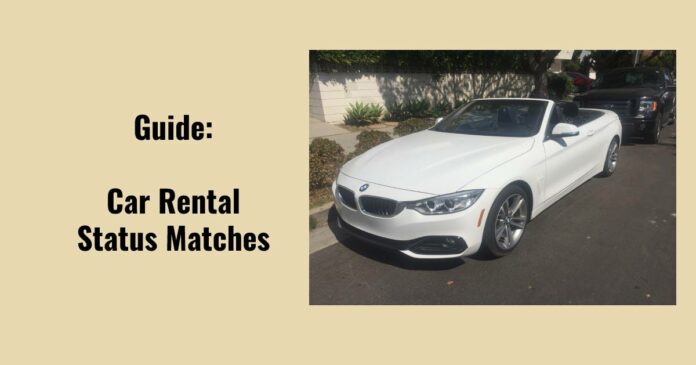 Top Tier Status Matching for Car Rentals
We talk a lot here about the Status Match Merry Go Round – matching casino and hotel statuses in what is, for now, perpetuity.
But I'm equal opportunity when it comes to status matching, and there's another opportunity you may not be aware of. It's not a merry go round, per se, although I have successfully matched between Hertz and National for about 5 years now. And I have shifted my businesses in that direction as a result, so it's a win-win.
Hertz, National, Enterprise, and Sixt will all status match and they'll all (except SIXT) happily match top tier to top tier.
Note, this is not an "in order" match process, per se. You can skip the first section below and still match to National and Enterprise…. so read the whole article!
The First Status: Hertz President's Circle
You do need one status to get going. Several years ago, you could use any Amex to get National's top tier status, but that's long gone.
Right now, the absolute easiest way to get top tier status with all three of these companies is one of three credit cards. It's a benefit of holding the Venture X credit card from Capital One, Platinum Card from American Express, and the Business Platinum Card from American Express. That card gives you automatic top tier "Hertz President's Circle status, which has been very good to me. You get access to choose your own car from the President's Circle Ultimate Choice lot which (usually) has the most high end cars within Ultimate Choice. You just have to rent a mid-size or higher. On one rental, I grabbed this BMW convertible for the price of my mid-size.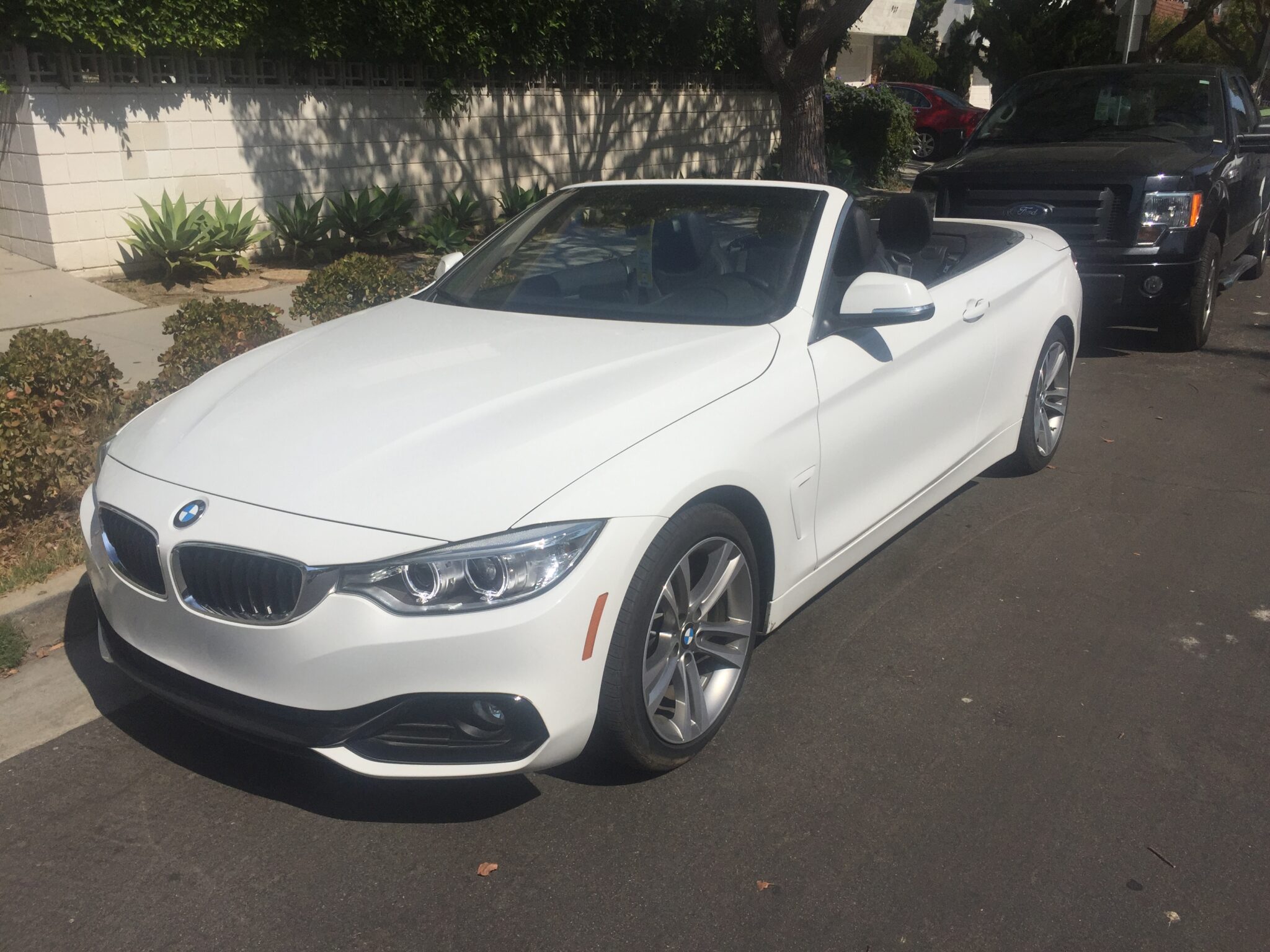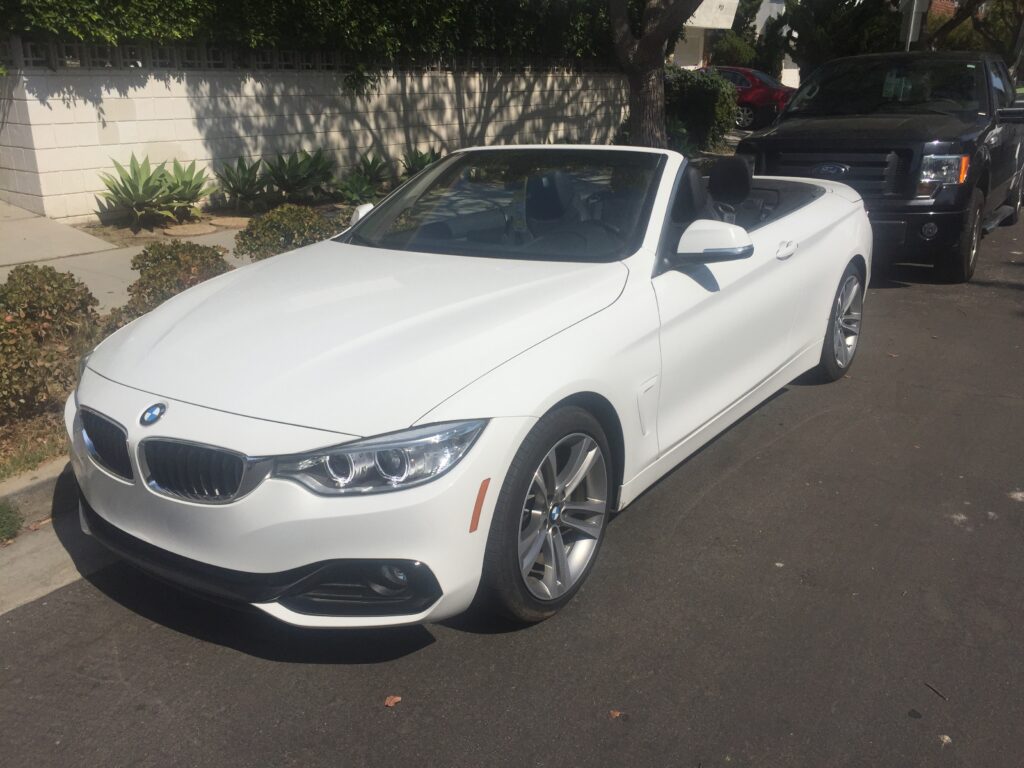 Note: If you really wanted to go baller style and upgrade to a premium rental, you get the highest discount on that as a President's Circle member as well.
Additional Note: if you didn't get Hertz President's Circle this way, you can still complete the next match to National Executive Elite and then go to Hertz to status match to President's Circle!
Hertz will status match to President's Circle from:
Avis President's Club®
Enterprise Plus® Platinum
National Executive Elite®
Avis Preferred Plus® above 25 rentals*
Europcar Privilege Elite®
What are the benefits of Hertz President's Circle Status?
Confirmed one-car-class upgrades at participating locations
50% bonus on Gold Plus Rewards® points on all qualified rentals
Expedited vehicle pick-up at over 1,000 locations worldwide
No stopping at the counter at over 50 airports
Mobile Gold Alerts
eReturn
Freedom to choose any vehicle in the President's Circle section of the Hertz Ultimate Choice lot on the spot at no extra charge No additional driver fee for a spouse or domestic partner in the U.S.
Hertz Gold Plus Rewards® points for free rental days around the world
Access to exclusive and unforgettable experiences through Hertz+
Hertz Valet – Take advantage of our terminal drive-back service at participating locations up to four times a year
Dedicated President's Circle call center line.
Match President's Circle (or Others!) to National Executive Elite
National's Executive Elite (EE) status is nearly identical to Hertz President's Circle in terms of benefits. And it's nice to have options for whatever company is least expensive when booking. The last time I booked with National, I booked a compact and drove away in this. It was Alaska, so I loved the upgrade.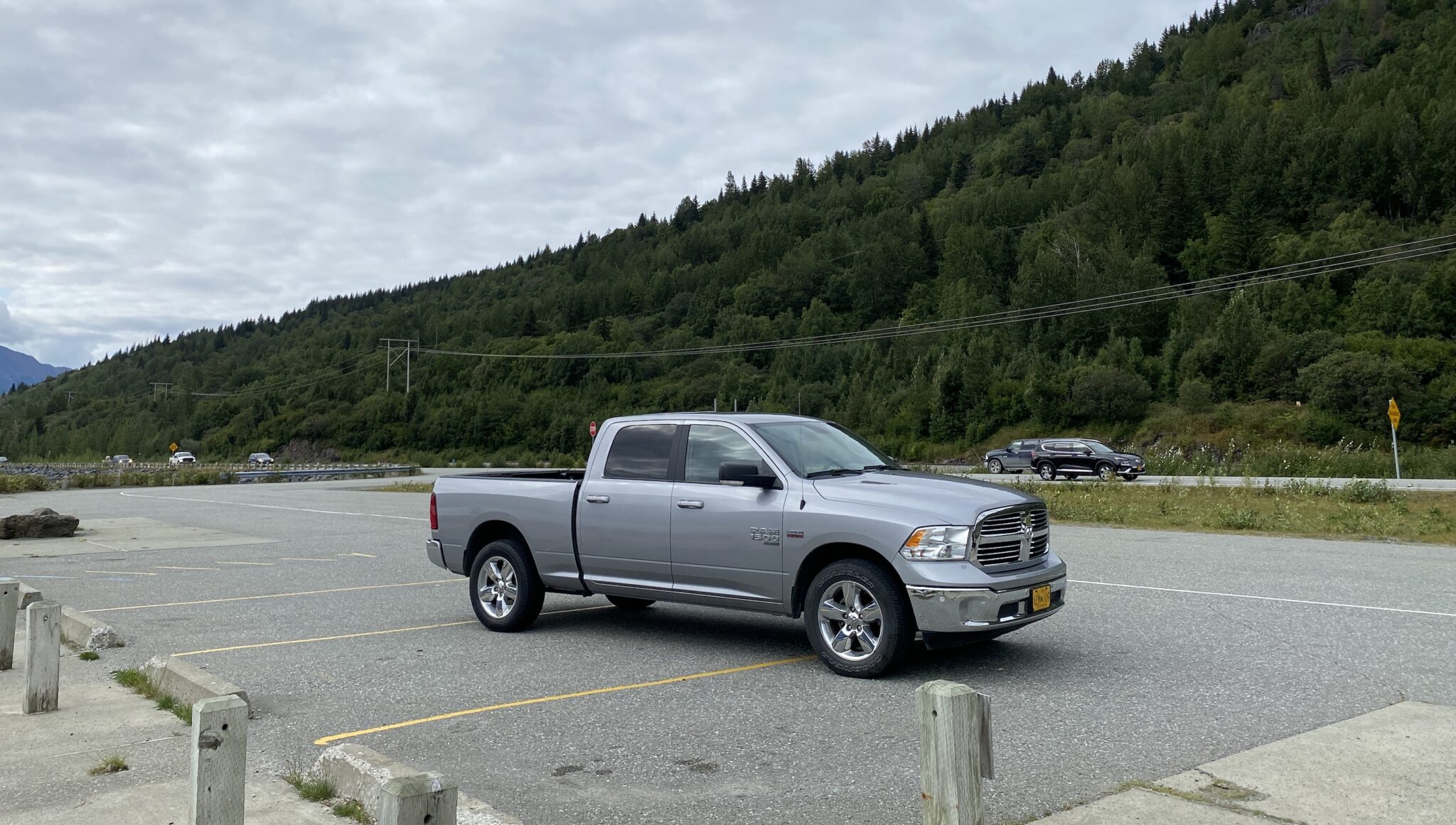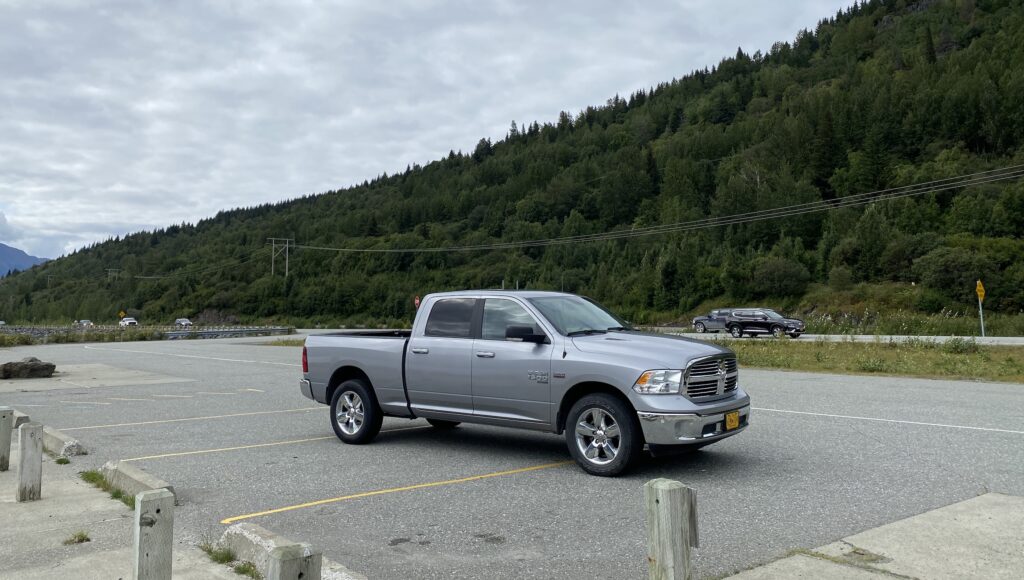 It's super easy to status match to National. Just head to this form and submit your proof from Hertz.
And if you don't have Hertz President's Circle? 
National will match your status in more than 40 car rental, airline and hotel loyalty programs, so pick your best status and see what they will match you to.
What are the National Executive Elite status benefits?
Executive Area Access — Choose any car (Fullsize and above) in the Executive Area and only pay the Midsize rate (in US and Canada).
Fastest Free Rental Days — Earn 1 rental credit for every qualified car rental. Free Rental Day = 5 credits.
Guaranteed Upgrades — You're always guaranteed a free upgrade when you reserve using the Midsize rate (in US and Canada).
Private Airport Delivery — We'll have your car waiting at most private airports within 50 miles of us. (in US and Canada)
No Second Driver Fees — Never pay extra when family members and business associates do the driving.
Upgrades in Europe — Enjoy a free one car class upgrade (subject to availability at time of rental) at participating locations in the UK, Ireland, France, Spain and Germany.
Special Offers — Receive exclusive members-only discounts and offers through our seasonal emails.
Special Pricing on Premier Selection — Enjoy exclusive pricing when you upgrade to Premier Selection at the rental lot. (in US and Canada)
Match President's Circle to Enterprise Plus (Requires Hertz or Avis Status)
This one does require Hertz (or Avis status).
You can match your Hertz President's Circle to Enterprise's top tier Platinum status simply by using this form.
They will match to that top tier from:
Avis President's Club
Avis Chairman's Club
Avis Preferred Plus (25 rentals or 85+days)
Hertz President's Circle
Or, if you have a Platinum Card® from American Express or Business Platinum Card® from American Express or Business Platinum, you can enroll in Avis's program at the Avis Preferred Plus level.
What are Enterprise Platinum status benefits?
Points received for qualifying rental dollars: 20% bonus points
Free car upgrades per program year: Four
Match Hertz President's Circle to Avis President's Club
Email proof of your Hertz President's Circle status to sales.profile.updates @ avisbudget.com
What are Avis President's Club Benefits?
Points earned: 1.5 points per $1 on car rentals, 3 points per $1 on accessories
Double upgrade: After booking an intermediate or higher level car, you'll automatically get a double upgrade whenever available.
Guaranteed car: There will always be a car available, regardless of reservations.
Accelerate your rewards: Receive 50% more points for every dollar you spend as part of the Avis Preferred program.
Dedicated customer service line: Access to a 24/7 hotline to make reservations and receive personalized customer service.
Match to SIXT Platinum
You can also match to SIXT (the European car rental company with a large US presence).
The status match page is here.
Your Hertz President's Circle will get you SIXT Platinum status, good for space available upgrades and some priority treatment, depending on the location. There's also a discount that gets automatically attached to your rentals of 15%.
Or, you can match to Sixt from Hertz's next highest level, 5 Star. You can get Hertz Five Star if you have a Chase Sapphire Reserve, as an included card benefit.
What are SIXT Platinum benefits?
15% discount on car rentals
One class upgrade
Priority service at some locations
Questions?
Let me know below in the comments, on Twitter, or in the private MilesTalk Facebook group. And don't forget to follow me on Instagram for all sorts of tips on miles, points, credit cards, and travel.
If this post helped you, please consider sharing it!
You can find credit cards that best match your spending habits and bonus categories at Your Best Credit Cards. 
New to all of this? My "introduction to miles and points" book, MilesTalk: Live Your Wildest Travel Dreams Using Miles and Points is available on Amazon and at major booksellers.