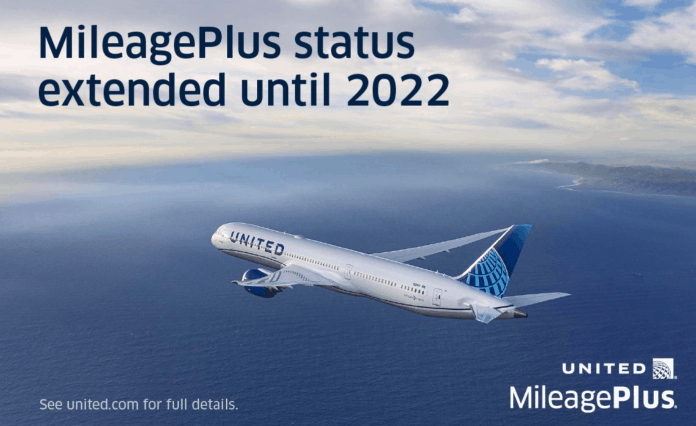 Earlier, I wrote about the early news that United was extending elite status to 2022. I didn't have much more details than that.
They have now published the full details. You can read the full details for yourself on the United news page. Or you can read on, where I've pasted each section with a bit of commentary.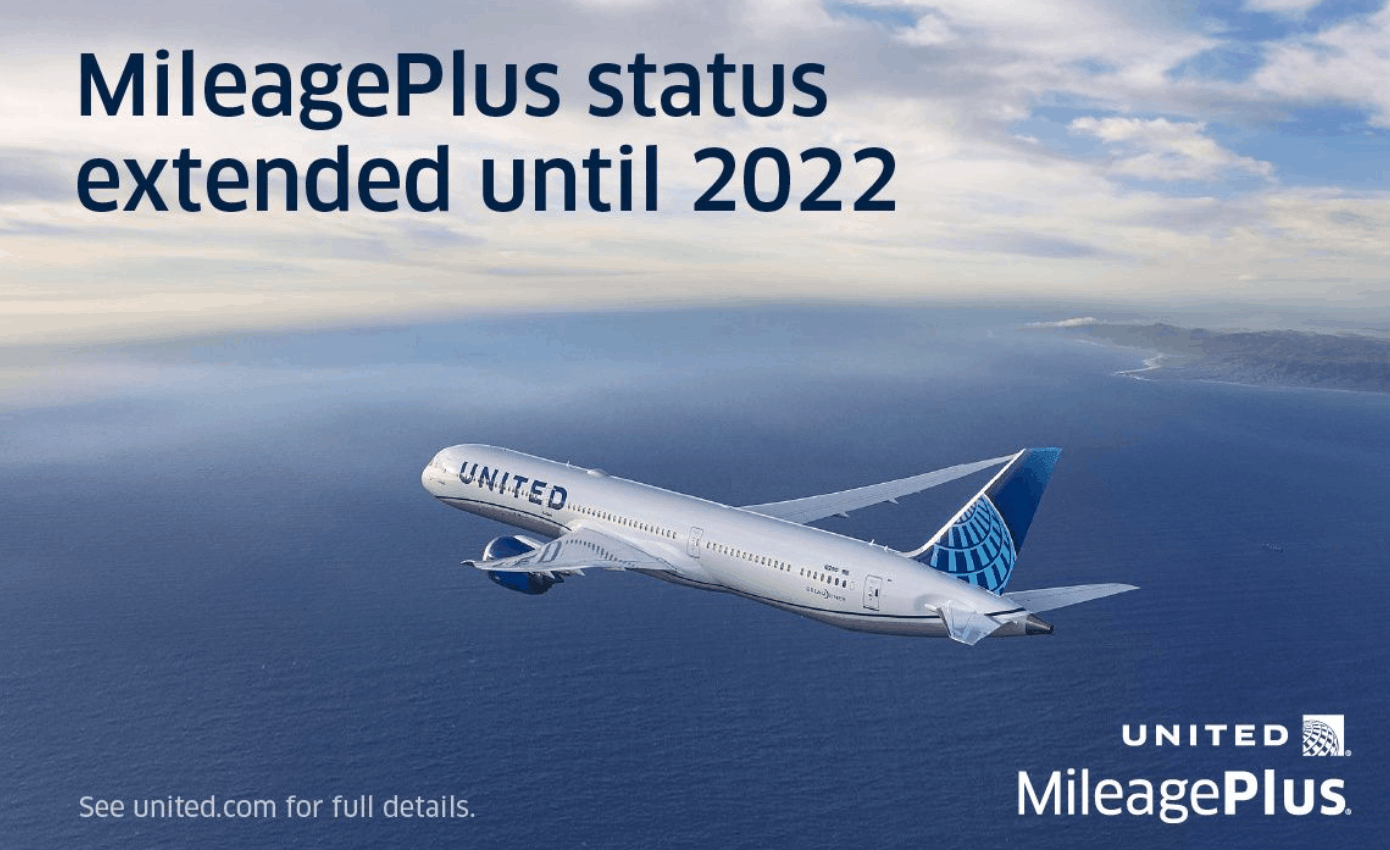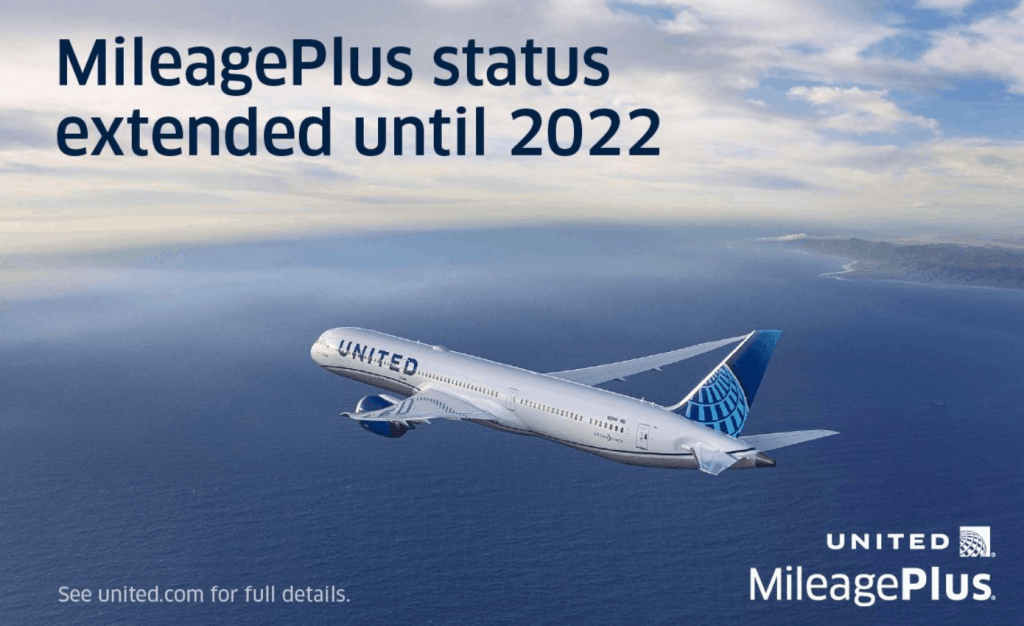 The highlights (verbatim from their website in italics, my commentary is in standard text):
Status Extension Details
If you have current 2020 Premier status, it will be extended to January 31, 2022. At a minimum, you will enjoy the same published status next year that you have today, up to Premier 1K®.  
This is further clarified: Status extension to January 31, 2022, applies to all members that met the published criteria of the MileagePlus program in 2019, status associated with the United/Marriott RewardsPlus program and status offered as part of a Sales nomination. Status granted from other programs and policies may not apply.
This is fantastic news. I didn't think that the United/Marriott partnership would be specifically called out! I also really appreciate the level of detail there.
Waived Award Redeposit Fees Through 2020
We have removed some redeposit fees for the rest of the year.
We are currently waiving all award redeposit fees for travel through end of May 2020.
We are now also waiving all redeposit fees for award ticket cancellations made more than 30 days before departure for the remainder of 2020.
Wow! Our community had been absolutely hammering them about holding steadfast on award redeposit fees, even for cancelled flights.
Now, not only are they waiving those fees, they are saying you can redeposit anything for free until May 30th AND you can also book worry free, knowing that you can cancel anything you book with miles through 2020 as long as it's 30 days in advance.
I was hesitant to book an October trip but now it seems worth the gamble if I find the space I want. I was looking in the fine print to see if partners were excluded but nothing is mentioned to that effect.
Next, with regard to earning 2021 status in 2020 if you don't currently have status or if you can achieve a higher tier.
We're also doubling PQP for United Explorer cards and quadrupling PQP for the United Club cards.
At the same time that we're decreasing the published program's PQP requirements, via a promotion from May 1 – December 31, 2020, we're doubling (for United Explorer cards) or quadrupling (for United Club cards) the maximum number of PQP that Cardmembers can earn from card spending during 2020 to help achieve a higher level of status than you already have. More details to come later.
PlusPoints Expiration Extension
1K® and Platinum members, we're increasing your ability to upgrade by extending PlusPoints expiration dates by six months and expanding Skip Waitlist.
This means a six-month extension of any PlusPoints set to expire on or before January 31, 2021.
Last year we introduced Skip Waitlist on select flights as a benefit to 1K members, giving you more opportunities to confirm an upgrade request at the time of booking. This benefit will now be available for the rest of 2020 in a significantly expanded selection of long-haul international regions and will have expanded availability in 2021 as well.
Subscription Extensions Previously Mentioned
We're extending all annual membership and subscription benefits by six months.
We want to make sure your benefits are still there when you're ready to start flying again. That's why we're extending purchased United Club℠ memberships and purchased subscriptions for Economy Plus®, United Wi-Fi℠ and checked bags by six months. You should see this reflected in your MileagePlus account soon.
All electronic travel certificates now have 24 months to be used
If your travel plans have been disrupted, and you have an electronic travel certificate from us for the value of your ticket, you now have two years from the date it was issued to book a new flight, as well as up to an additional 11 months to travel. This includes all currently valid and all new electronic travel certificates issued on or after April 1, 2020.
Lastly, they state that they will be making it easier to earn status in 2021 for the 2022 program year.
We don't know what that will look like yet, and I doubt they'e worked that out.
Overall
Overall, for any United flyers at any level, this is great news.
For even a general member, the waived redeposit fees in stated policy will give anyone peace of mind in booking awards for the rest of the year (mostly late in the year, of course) knowing they won't have to fight if they have to cancel it due to changes in the current environment.
I'm very impressed here (though I haven't forgotten how unimpressed I'd been with them both holding customer's money on revenue tickets and trying to charge redeposit fees for flights cancelled by United).
Thoughts or Questions?
Let me know here, on Twitter, or in the private MilesTalk Facebook group.
You can find credit cards that best match your spending habits and bonus categories at Your Best Credit Cards. 
New to all of this? The MilesTalk "introduction to miles and points" book, MilesTalk: Live Your Wildest Travel Dreams Using Miles and Points is available on Amazon and at major booksellers.