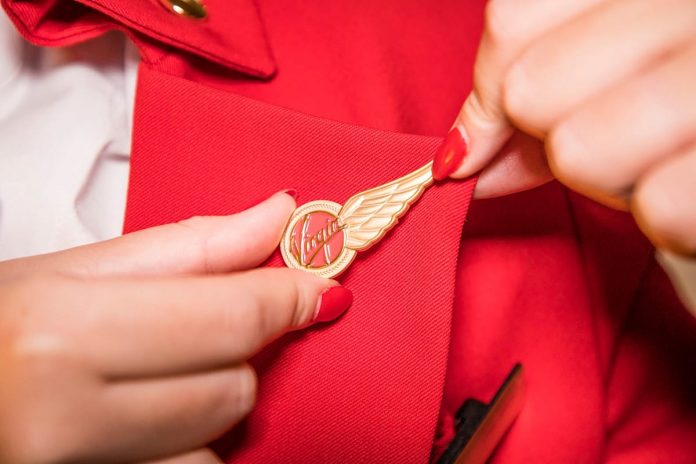 UPDATED June 2, 2020: You can now login again and book awards. (But not yet transfer in). 
Thanks to AmandaAnders83 on Twitter for letting me know.
---
Flying Club is the frequent flyer program of Virgin Atlantic.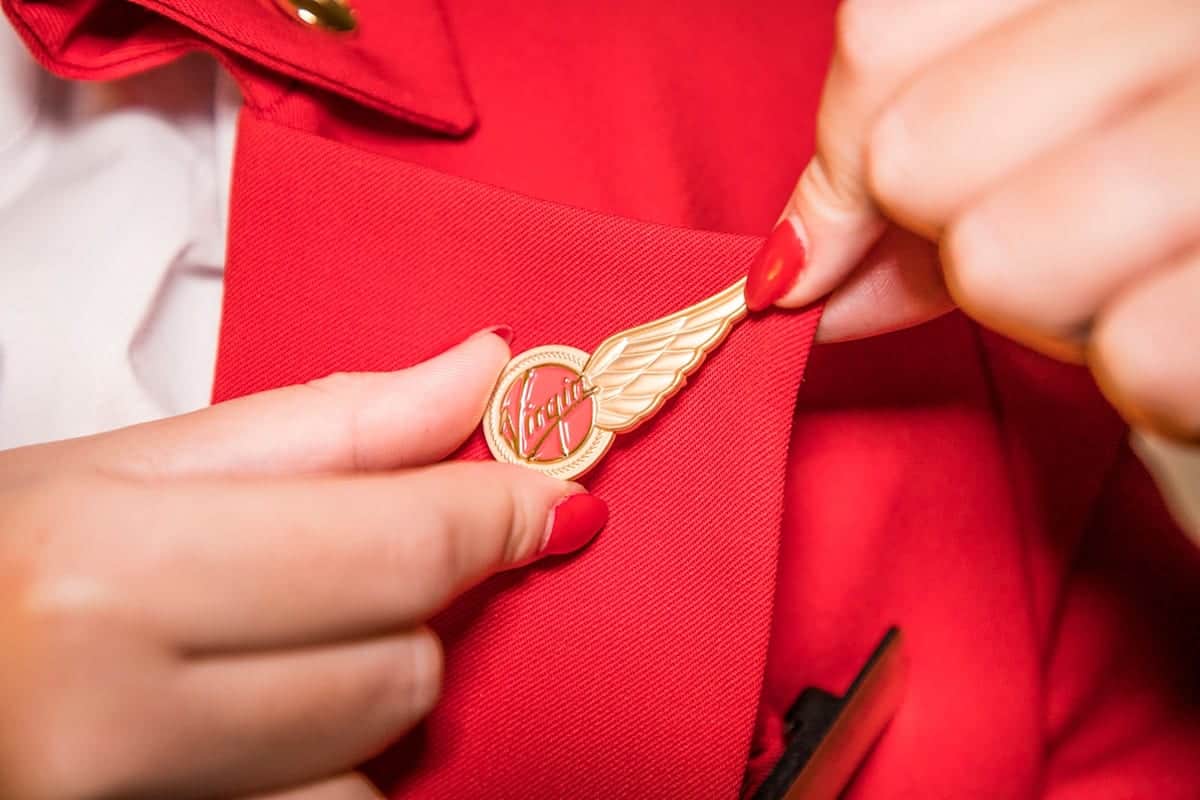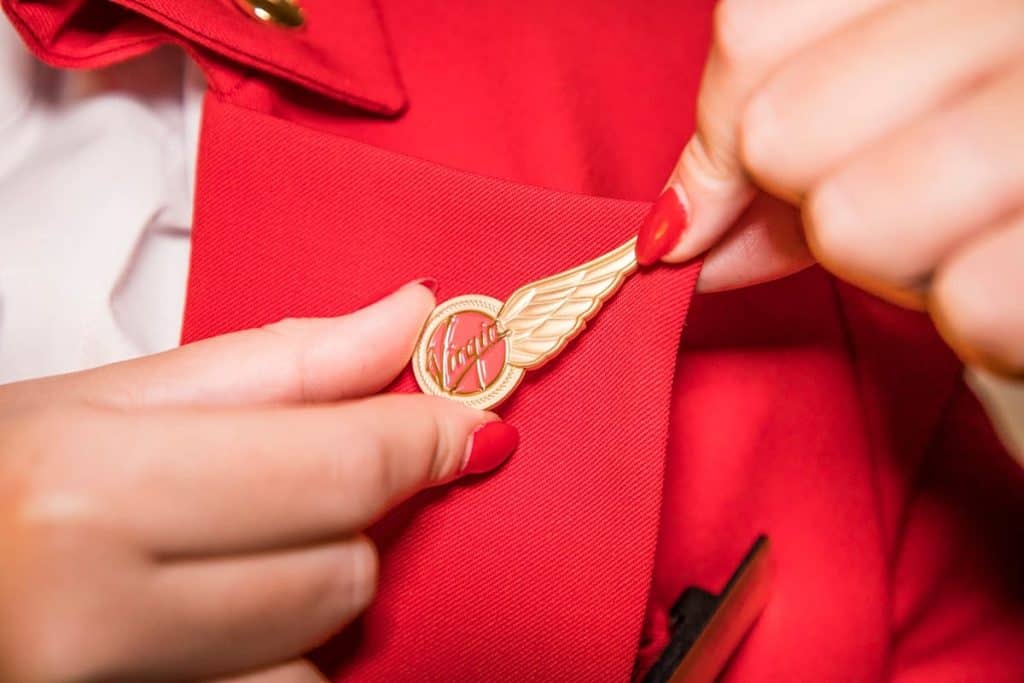 Uses of Virgin Atlantic Flying Club miles
It's the gateway to some of the very best Frequent Flyer Mile Arbitrage in the business.
You can use Virgin Atlantic Flying Club miles to fly ANA's amazing First Class, round trip, for just 110,000 – 120,000 miles, meaning even fewer points during transfer bonuses.
And you can book one-way flights on Delta for, in some cases, less than half of what Delta would charge – for instance, 22,500 Virgin Flying Club miles for a US transcon in Delta One or 50,000 miles for a transatlantic flight in Delta One.
As of a few months ago, Virgin Atlantic can even book Air France / KLM awards, adding even more value.
Best of all, they are a transfer partner of Amex, Citi, and Chase – meaning that you can pool from many sources to get to an award, and be selective about transferring when there are transfer bonuses, of which there historically been many, often 30%.
But all of those benefits don't mean much if you can't use the miles.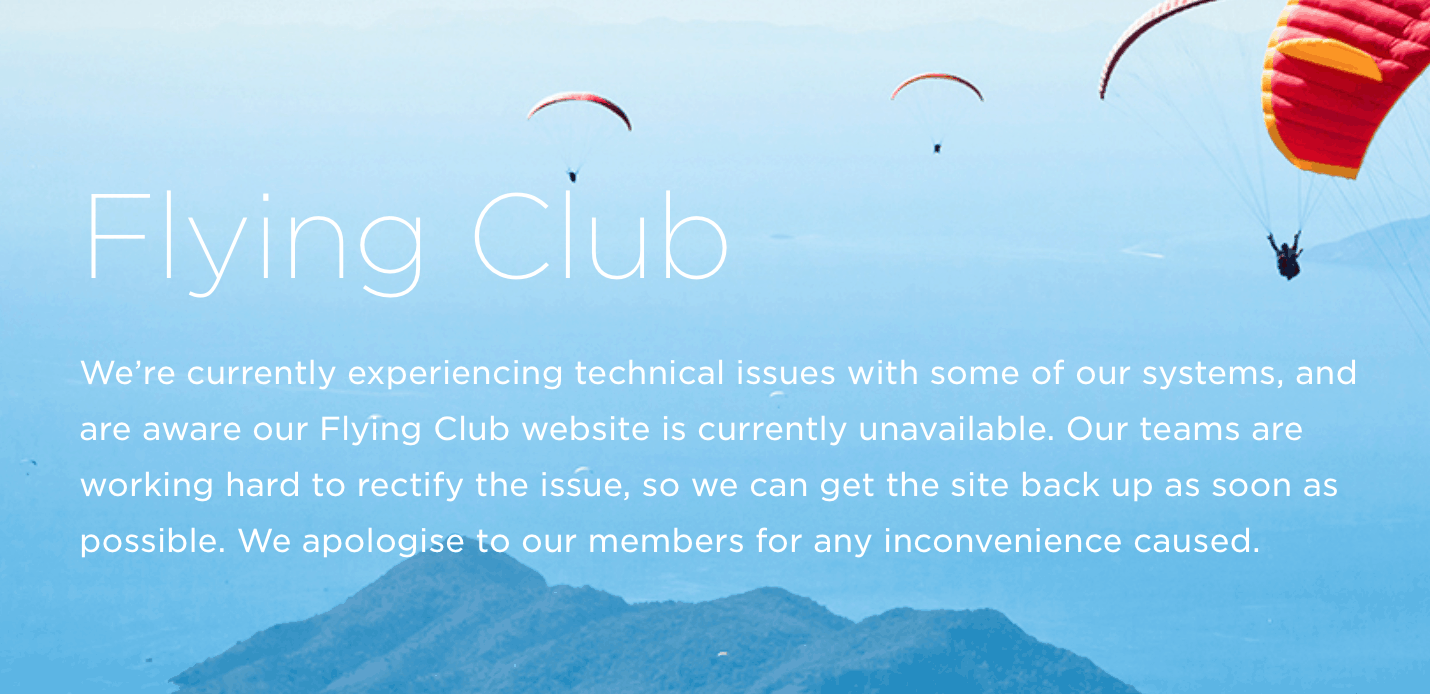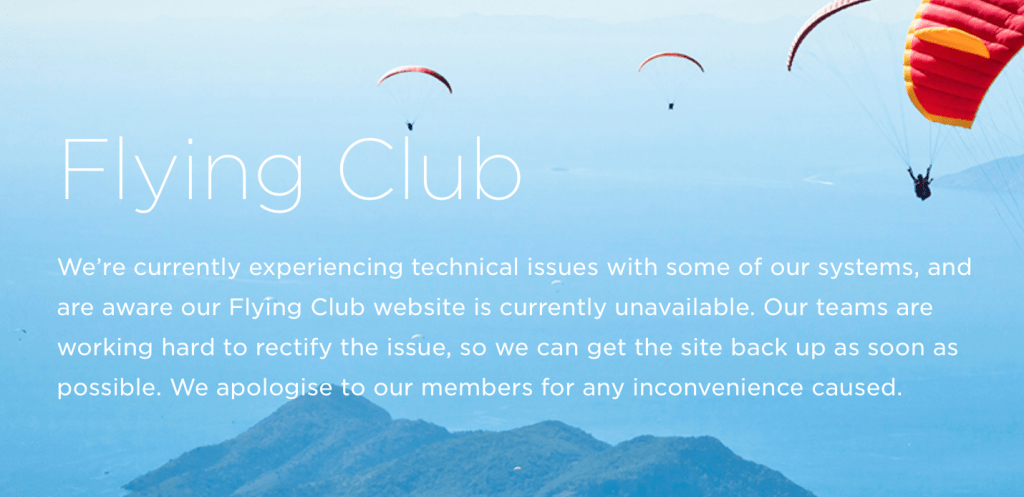 Virgin Atlantic Flying Club – Login and Redemption Issues
Virgin Atlantic has been in dire straits due to the coronavirus. Richard Branson even offered his own island, Necker, as collateral to try to get a loan done.
One Mile at a Time reports that, for more than a week now, you have been unable to login to Flying Club online, which means you can't make award reservations. The app won't let me login, either.
Transfers from Amex and Chase have been paused. Citi seems to still be allowing them, but I don't have a datapoint of such a transfer actually being successful (which may be a good thing).
One commenter at OMAAT reports that they did successfully book an ANA redemption by phone just today, so it's possible that award reservations right now aren't 100% impossible – but it sure looks like its close to impossible.
Keep in mind that Virgin Australia had paused all redemptions (they've reopened for some domestic bookings).
What does this all mean?
While they are claiming technical difficulties, I 100% don't believe that. It could mean that Virgin Atlantic is trying to stem their losses by forcibly taking a break from having to pay partners for any flights or transfers out – buying themselves some time. It could, of course, mean something more dire. I certainly hope it's the former, as it's a great program (not all around, mind you, but for the uses I mentioned above) with a great airline.
Since COVID-19 hit, it's been increasingly difficult to contact Virgin's customer services. Their texting service was once fantastic. The last three times I contacted them via text, I got a reply one day later one time, not at all one time, and several hours the third time. I was able to get through on the phone easily enough about two weeks ago (less than 30 minutes hold time) when an award flight had a big schedule change. The miles came back instantly, though not the taxes yet.
You may be thinking that you should rush to call to try and book *anything* in case they go under. It's a fair thought, except that flights are paid for after the flight and the airline you'd be booked on would be unlikely to honor it (although it has happened where airlines have honored previously booked award tickets even when they wouldn't get paid, so it's not impossible). Oh, and we only have one report of someone being able to make a booking.
I have 120,000 miles sitting in there due to COVID-19 cancellations, but I'm personally just going to hang tight and hope for the best. I still do not think that the British government will let Virgin fail – but then again I didn't think Brexit stood a chance, either.
Thoughts?
Let me know here, on Twitter, or in the private MilesTalk Facebook group.
You can find credit cards that best match your spending habits and bonus categories at Your Best Credit Cards. 
New to all of this? My "introduction to miles and points" book, MilesTalk: Live Your Wildest Travel Dreams Using Miles and Points is available on Amazon and at major booksellers.