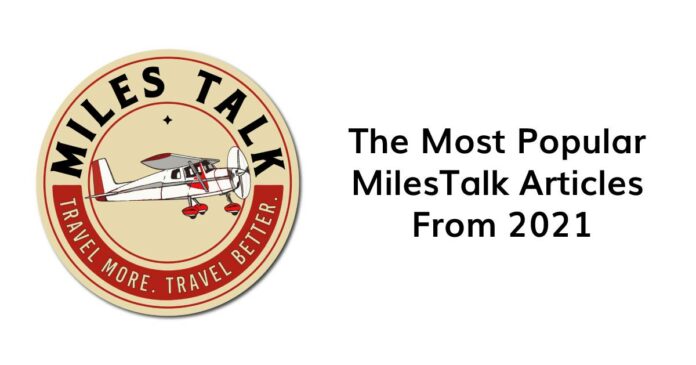 What Were the 10 Most Read Posts on MilesTalk in 2021?
I'm glad you asked!
I almost forgot to write this post (I last did this in 2019 and skipped last year's bust of a year 😉 ).
Most of these posts are still just as good today as when they were written though a few may have been a bit time sensitive.
These are in order from #1 to #10.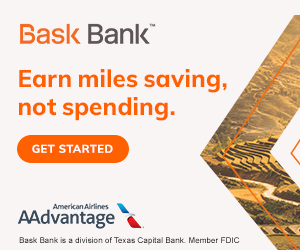 Amex Gold Card / Amex Rose Gold Card Review 
This one surprised me a bit. But when the Amex Rose Gold card relaunched early this year, the Internet went crazy for it. My review was near the top of Google search results and got a ton of traffic. This card remains at the top of my wallet as a daily driver.
Chase Cards Can Now Be Added to Digital Wallets Before You Receive the Card
We often get a new card because we have spend coming up right now. Amex often gives you an instant number, but not Chase. Yet, we have this backdoor method to using the card right away.
The Status Match Merry Go Round Explained (Using Both Hotel and Casino Status Match Opportunities Year After Year)
I thought this would be the #1 post as, since the blog's inception it is the most heavily read and heavily commented on post. But, it's #3 this year. I doubt I need to explain what this post is….
Free Atlantis Stay via Caesars Diamond: What To Expect with Room Fees, Food Costs, and More
People love that the Caesars Diamond comes with a free annual free trip to the Bahamas. Is it really free? What should you expect? Covered in this post.
Which Citi Credit Cards Still Have Extended Warranty?
Since Citi gutted most card benefits related to shopping a couple of years ago, a lot of people are confused about which cards actually do still have Extended Warranty with Citi. So, I dove in….
Use or Lose These Annual Credit Card Credits and Perks [2021]
This post was crucial 3 days ago.
However, it's still a good read for knowing all of your annual card benefits – especially  as may are on a cardmember year rather than a calendar year and I break that all down for you in this article.
Capital One Spark Cash Changes: Won't Report to Personal Credit Bureaus
While the Spark Miles card still reports to your personal credit file, Capital One stopped this practice on new Capital One Spark Cash cards. When they discontinued that for the Spark Cash Plus, they maintained this benefit. That means that, like most business credit cards, the card won't report to your personal credit unless you are delinquent. However, it will still report a credit inquiry with all three bureaus as is usual with Capital One when you apply.
Roundtrip Business Class to Europe with One Credit Card Bonus
If you didn't already know that the signup bonus from a Citi Premier can be enough to fly to Europe and back up front, now you do!
Chase Reconsideration Line: How It Works
Denied for a Chase card? Or just didn't get instant approval? This post has all you need to know.
Southwest Companion Pass: A Guide to Earning It For Two Years [2022]
Last, but certainly not least, is my guide on how to earn the Southwest Companion Pass for up to two full years with one to two credit card signup bonuses. This allows you to fly a companion for free on every flight except for taxes and fees. That can really add up!
And if you missed it, my reflections on 2021 and plans for 2022 are in this 2021 wrap up post.
Thoughts?
Let me know below in the comments, on Twitter, or in the private MilesTalk Facebook group.
And if this post helped you, please consider sharing it!
You can find credit cards that best match your spending habits and bonus categories at Your Best Credit Cards. 
New to all of this? My "introduction to miles and points" book, MilesTalk: Live Your Wildest Travel Dreams Using Miles and Points is available on Amazon and at major booksellers.