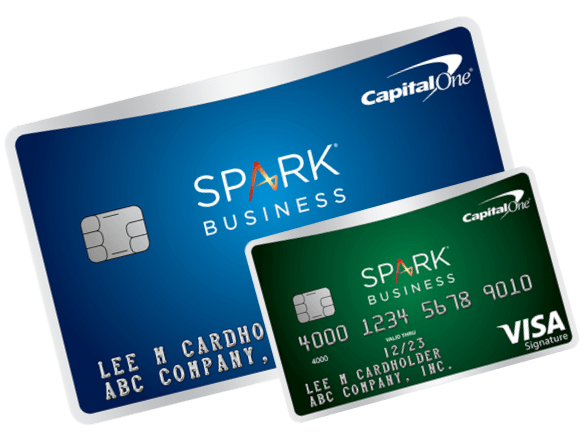 Updated August 18th, 2021 to clarify that the Spark Cash product discussed below is no longer available to new applicants. However, the new Spark Cash Plus follows all the same rules as discussed below for the new card.
Background
Capital One has some great business credit cards. But the Spark Cash and Spark Miles have always had a subtle difference when compared to the business cards issued by Chase, American Express and Citi: Capital One Spark Cards (their business product) report to your personal credit report.
The only exception historically has been those with high credit lines ($150,000+).
Why Does It Matter?
This is a big negative, because businesses tend to charge a lot. You may pay it off each month (or not) but a business is likely to have relatively higher utilization than a person.
Personally, I charge a lot on my business cards and always pay in full, but I don't put much on my Spark card for this reason.
If I use half of my credit line to pay for large business expenses, I don't want my personal credit score to suffer as a result. After all, they aren't personal expenses. 
Changes for the Spark Cash: Won't Report to Personal Credit
Effectively immediately, new Spark Cash Plus for Business cards will not report to your personal credit report, as originally learned by HelpMeBuildCredit and then confirmed to me personally by a Capital One spokesperson.
Note, however:
Existing Spark Cash cards will still continue to report your business line to a personal report.
All Spark Miles cards, for now, will continue to report to your personal credit. (I got a "no comment" from Capital One on the question of when or if this will change.)
All Capital One cards, including these, may pull all three credit bureaus when opening an account. As far as I know, that's not changing
This only applies to accounts in good standing. If your account is not in good standing (i.e. late payments, missed payments), it will still report to your personal credit profile.
It's unfortunate that existing Spark Cash cardholders (prior to October 2020) won't get the new benefit, but one possible strategy would be to open a new Spark Cash card now even if you already have one – or a Spark Miles. You are allowed to have two of the same Spark card.
You can earn the cash on your new Spark Cash Plus and you can convert those into miles online. Or cash out as cash. That's a benefit of having both Capital One Spark cards – the ability to cash out at full value or convert to miles. 
It's great to see that Capital One is hearing that people do care about this distinction and is moving to be more in line with all other issuers (only Discover would be left reporting business cards to personal credit profiles).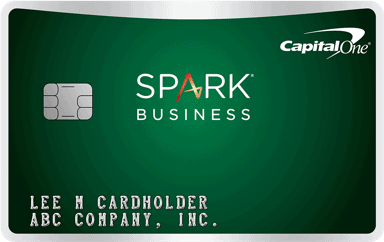 Also See:
Frequently Asked Spark Cash and Spark Miles Questions
Does a Capital One Spark Business credit card report to personal credit?
If you open a new Spark Cash Plus card today, it will not report to your personal credit file. However, the Spark Miles card still does (for now) report to your personal credit file. As well, all Capital One Spark cards opened before Oct. 22, 2020 will report to your personal credit file.
What credit bureaus does Capital One pull for a credit inquiry?
They are likely to pull all three.
How many Capital One credit cards can I have?
Two is the maximum they will issue for personal cards like Venture and Quicksilver, but you can also have multiple Spark for Business credit cards. Note that even for personal cards, co-branded products won't count against your limit.
Can I get the early spend bonus on a Capital One Spark credit card I've had before?
Probably. Officially the terms say: The bonus may not be available for existing or previous Spark cardholders.
How often can I apply for a new Capital One card?
No more than once every 6 months.
Can you have two of the exact same Capital One Spark cards?
Assuming you can be approved by underwriting, Capital One will not deny you a second of the same Spark card.
Thoughts?
Let me know below in the comments, on Twitter, or in the private MilesTalk Facebook group.
And if this post helped you, please consider sharing it!
You can find credit cards that best match your spending habits and bonus categories at Your Best Credit Cards. 
New to all of this? My "introduction to miles and points" book, MilesTalk: Live Your Wildest Travel Dreams Using Miles and Points is available on Amazon and at major booksellers.