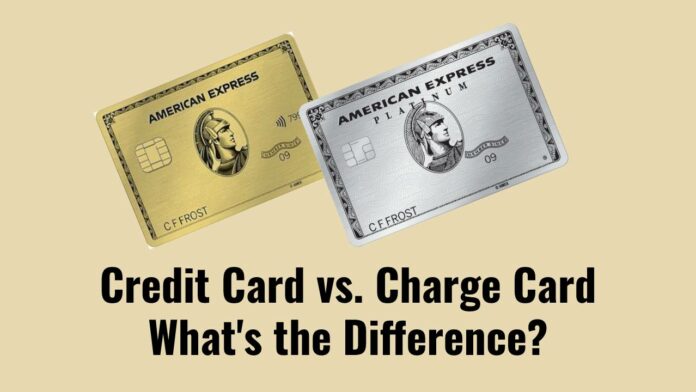 It's easy to get tripped up by terminology and semantics in this hobby, but sometimes there are actual differences with products that seem the same.
Charge Cards vs. Credit Cards
The underlying difference between a charge card and a credit card is pretty simple. A credit card allows you to pay anywhere from a "minimum payment" each month, with the rest paid over time (with interest!) while a charge card must be paid in full each month. You cannot pay it off over time.
If you spend $5,000 in a statement period on a charge card, you'll own the full $5,000 by the payment date (which follows a grace period of a few weeks from the statement close date). Failure to pay in full on a charge card may result in being cut off from more charges until it's paid and/or a loss of the card altogether.
That's not the only difference, though.
Distinct Features of a Charge Card
No Preset spending limit
In addition to having to be paid off in full each month, a charge card is missing a number that all credit cards have: a preset spending limit! When you receive a new credit card, you know what you can spend each month. If your credit limit is set at $20,000, you know that's what you can spend in a month (although, really, you ideally want to spend less than 30% of your credit line to preserve your credit score).
Charge cards have no preset spending limit. But even more confusing is that this doesn't mean you can spend an unlimited amount. It means you can spend up to what a computer algorithm says you can. It's determined by many of the same factors as your credit limit would be with a credit card, however, your behavior over time impacts your spending limit.
Let's say you have an Amex Gold card with no preset spending limit. You charge $10,000 your first month, $15,000 your second month, and $13,000 your third month. The computer gets that you are spending in the $10,000 – $15,000 range each month. If you suddenly slam a Ferrari on that card, it's likely going to get rejected, although it may not be necessarily. You really don't know.
But that said, it's a nice feature for business cards. If you had, for example, the American Express Business Gold card (which has a nice 70,000 point welcome bonus now, by the way), or an Amex Business Platinum card, you could ramp your monthly limit up to almost anything.
I know people that spend six figures every month on these charge products. They pay each month on time and over time, the system knows they are good for it. They can basically spend whatever they want, as long as it fits their spend pattern over time.
Pay in Full Each Month
As I mentioned in the introduction, charge cards must be paid in full each month. If you owe $5,000, you must pay all $5,000 by the statement due date.
Charge Cards Don't Report Utilization to Credit Bureaus
This is a super beneficial thing for most, but actually a negative for others. I'll explain.
With a charge card, the card exists on your credit profile, but there is no credit limit nor credit utilization % reported, since there's no actual limit.  So, if you charged a ton each month on a charge card it would not appear as a high utilization on your credit report. So, it wouldn't hurt your credit score. This is a good thing for most people in the same way that business credit cards do not report to your credit profile.
On the other hand, if you are trying to build up your credit score (perhaps because you are young and don't have much credit yet), this could be a negative. If a charge card were your only card, you would not build up your credit history and credit score.
The American Express Pay Over Time Feature
The following Amex cards used to be clearly demarcated as charge cards:
Centurion and Business Centurion Cards (The "Black Card")
All of these cards now allow for "Pay Over Time" with the exception of the Plum Card which is still fully a charge card.
You can enroll any of the other cards listed above in Pay Over Time.
This feature places eligible purchases of $100 or more into a Pay Over Time balance within your account and these purchases can be paid over time (as the name implies!) but with interest.
It turns these cards into hybrid cards of sorts – part charge and part credit. This is why Amex no longer refers to the above cards in marketing materials as charge cards.
Side note: American Express allows you to have as many as 4 "credit cards" but 10 "charge products" – so you might be maxed out on credit cards with Amex but you can still get a Gold or Platinum Card. But that may be changing (slowly) as reports are that personal Green Cards are now counted by Amex as a credit card for these purposes – even though it's more accurately a charge product with Pay Over Time which is active by default.
It's always a good idea to, unless you are actually using Pay Over Time, disable it in your Amex account card profile. Go to the right hand column and look for the "Pay Charges Over Time" link. Aside from being good to keep off to keep your card so as to not be counted as a credit product, Amex also sometimes offers 10,000 Membership Rewards points as an incentive for activating it.
Other Charge Cards
Besides Amex there are very few charge cards on the market right now.
The cards that come with Brex for Startups and Brex Cash are both charge-style cards, though marketed as credit cards. Chase had a charge product for several years called the Chase Ink Bold, but it was discontinued in 2014. At the time they marketed the Chase Ink Plus and Chase Ink Bold, which were identical except that the Bold was a charge card and the Plus was a credit card. The Ink Plus is also now discontinued, though the Chase Ink Cash offers many of the same features.
For the most part, it's the Amex Green/Gold/Platinum/Centurion and Plum cards that fit the description these days, as well as Brex and some gas company cards.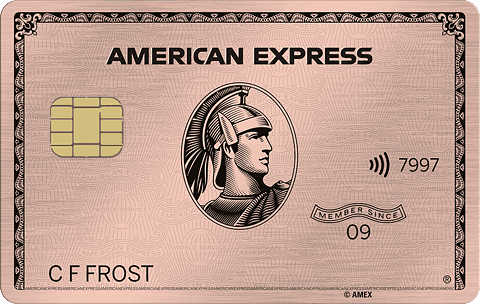 Get 60,000 Bonus Membership Rewards points
after spending $4,000 on purchases within the first 6 months on an American Express® Gold Card or Rose Gold Card. Earn 4X points on dining and U.S. supermarkets (up to $25,000 annually, then 1X) plus get $10 monthly dining statement credits and $10 in monthly Uber Cash. Terms apply.
Get This Offer
Questions?
Let me know below in the comments, on Twitter, or in the private MilesTalk Facebook group. And don't forget to follow me on Instagram for all sorts of tips on miles, points, credit cards, and travel.
If this post helped you, please consider sharing it!
You can find credit cards that best match your spending habits and bonus categories at Your Best Credit Cards. 
New to all of this? My "introduction to miles and points" book, MilesTalk: Live Your Wildest Travel Dreams Using Miles and Points is available on Amazon and at major booksellers.