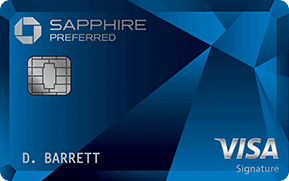 I can craft a custom miles and points strategy for anybody as long as I know things like spending volume,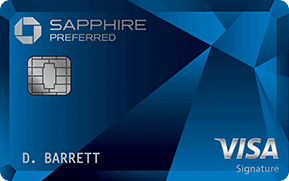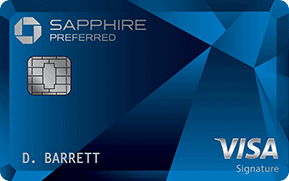 spending habits (categories of spend), and travel goals (and you can actually hire me to do that for you).
But the single most common question I get asked by miles newbies is this: What credit cards should I get first?
So I'm going to keep this post simple and reference it often – at least until either a new and better card comes along or these cards change their benefits.
The First Two Credit Cards To Get If You Are New to Miles and Points
Right now, I would be comfortable recommending a starting attack plan of just these two credit cards:
If you have a small business, I'd start with the Chase Ink Preferred card which currently has an 100,000 Ultimate Rewards point signup bonus. In fact, you may be surprised that you likely qualify for a small business credit card even if you don't have a conventional business.
If you DO qualify for small business credit cards, per the link above, you can still get the combo described in this article, but at that point you'd want to pause personal card applications while you work on getting all of the business cards you might want. Ordering business cards before more than a couple of personal cards is important because of the Chase 5/24 rule that will block you from getting any new personal Chase cards once you have opened 5 personal cards with any issuer within the last 24 months.
Now, this may not be the best plan for everyone in every situation, but it is a very sound first go of it for three reasons.
Earn Bonuses; Combine Points
a) You will start off with 80,000 – 100,000 Ultimate Rewards points (180,000 – 200,000 if you also get the Ink Preferred Business card) just from the signup bonuses based on today's signup bonuses of 80,000 for the Chase Sapphire Preferred or 60,000 with the Chase Sapphire Reserve and 20,000 for the Chase Freedom Unlimited as well as 100,000 for the Chase Ink Preferred card (if you can spend $15,000 within 3 months on the Ink Preferred).
b) All of the Chase Ultimate Rewards points can be combined into the Chase Sapphire Reserve account where you can redeem for a minimum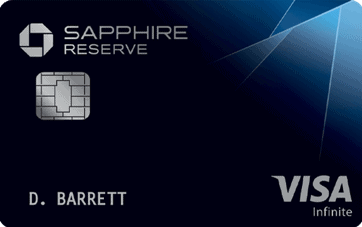 of 1.5 cents per point on anything travel. (Or on to your Sapphire Preferred – just note that the redemption rate is then 1.25 cents per point).
c) Because of the Chase 5/24 rule which says that you won't be approved for a new Chase card (with some exceptions) if you have opened 5 new credit cards with ANY bank in the last 24 months, a newbie should acquire the prime Chase products before any other bank issuer. If this were a more advanced post, I'd recommend rounding out with 5 solid Chase cards for which 5/24 applies before anything else.
A bit about how these Chase points work:
Chase allows you to combine points from any Chase card to any other Chase card. You will always want to transfer to and spend from the Chase Sapphire Reserve card because only the CSR gets 1.5 cents per point on redemption.
You will want to use your Chase Sapphire Reserve card for all of your travel and dining purchases as these earn 3X on the Reserve. That means at 1.5x redemption, you are earning a net effective 4.5% cash back on these points
You will then use your card for all other (non-travel/dining) purchases to earn 1.5 points per dollar.  Once you transfer to the Reserve to spend at 1.5x, you are earning a net effective 2.25% cash back on these points Chase Freedom Unlimited.
If you also have the Chase Ink Preferred business card., you can use that for 3x on Travel, including airfare, hotels, rental cars, train tickets, and taxis, Shipping purchases, Internet, cable and phone services, and Advertising purchases made with social media sites and search engines for a net effective 4.5% cashback on that spend once you transfer the points to your Reserve.
Based on your spend habits, you will likely have a total cashback north of 3%.
I'm also just using redemption for travel on the Chase Ultimate Rewards Portal as the "base case" as you should never do worse than that redemption value. If you learn how to transfer to airline and hotel partners, your yield just goes up from there.
The Chase Trifecta
Add on a third card, the Chase Freedom Flex. This card has a quarterly rotating 5% set of bonus categories. When that category is Drug Stores or Supermarkets, you are locked and loaded for 5% cashback (in UR points, so that is worth 7.5% cashback when spent in the travel portal if you also have the Reserve card!) on up to $1,500 in purchases. Why is that such a big deal? Because you can buy gift cards in drugstores and supermarkets, giving you basically 7.5% off ANYTHING.
Substitution: Because the Chase Sapphire Reserve has a $550 annual fee, even though it is offset by $300 in travel credits good on nearly everything, some people hesitate. You could certainly choose to substitute the Chase Sapphire Preferred to start, which has a $95 annual fee waived the first year. Compared to the Chase Sapphire Reserve, for the net $55 annual fee difference, you will earn just 2x on travel and dining compared to 3x with the Chase Sapphire Reserve and also forgo Priority Pass lounge access and a $100 Global Entry credit Your pints can still be transferred to all of the same airline and hotel partners, though should you choose to redeem your points in the Chase Ultimate Rewards portal, a Chase Sapphire Preferred point is worth 1.25 cents a piece whereas the Chase Sapphire Reserve points are worth 1.5 cents a piece.
As you can see, the Chase Sapphire Reserve packs a healthy punch for that extra $55, but if you weren't sure you would use all of the $300 travel credit (airfare, hotel, taxi, parking, Uber, etc) then you could stick with the Chase Sapphire Preferred. It's no problem to upgrade to the Chase Sapphire Reserve for your second year if you feel more confident in your miles and points by then.
Since a Chase Sapphire Reserve or Preferred + a Chase Freedom Unlimited or + a Chase Freedom Flex allows you to max out travel/dining spend, quarterly rotating categories, and still earn 1.5X Chase points on everything else, it's called the Chase Trifecta.
Important Note: You could get the Freedom Flex before the Freedom Unlimited depending your preference. It's important to know the differences before you choose. Here's a chart:
| | Chase Freedom Flex | Chase Freedom Unlimited |
| --- | --- | --- |
| | | |
| Bonus Offer | $200 (20,000 Ultimate Rewards points) when you spend $500 in your first 3 months | An extra 1.5 points per dollar spent, up to 30,000 total points, in your first year. |
| Card Network | Mastercard | Visa |
| Earn rate on general spend | 1X | 1.5X |
| Earn rate on rotating quarterly bonus categories (limit $1,500 per quarter on spend) | 5X | Not a feature of this card |
| Earn rate on on travel when purchased through the Chase Ultimate Rewards portal | 5X | 5X |
| Earn rate on dining including takeout | 3X | 3X |
| Earn rate at drugstores | 3X | 3X |
| Earn rate on Lyft rides (through March 2025) | 5X | 5X |
| Mastercard World Elite benefits ($10 credit per 5 Lyft rides, 5% in Boxed credits, Free Shoprunner) | Yes | No |
| Foreign Transaction Fees Charged? | Yes | Yes |
| Can points be transferred to a Sapphire card for transfer to travel partners? | Yes | Yes |
| Cell Phone Protection Benefit: up to $800 per claim and $1,000 per year (see full details) | Yes! | No |
You can also read our complete comparison of the Chase Freedom Flex and Chase Freedom Unlimited.
We also have a Complete Guide to Ultimate Rewards points.
Your Best Credit Cards also has more information on the Chase Sapphire Preferred Card, the Chase Sapphire Reserve, the Chase Freedom, the Chase Freedom Unlimited Credit Card, and the Chase Ink Preferred.
Questions?
Let me know below in the comments, on Twitter, or in the private MilesTalk Facebook group. And don't forget to follow me on Instagram for all sorts of tips on miles, points, credit cards, and travel.
If this post helped you, please consider sharing it!
You can find credit cards that best match your spending habits and bonus categories at Your Best Credit Cards. 
New to all of this? My "introduction to miles and points" book, MilesTalk: Live Your Wildest Travel Dreams Using Miles and Points is available on Amazon and at major booksellers.