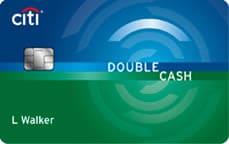 The Citi® Double Cash Card is a staple of the Citi Cards lineup, offering a flat 2% cash back on everything. When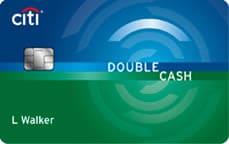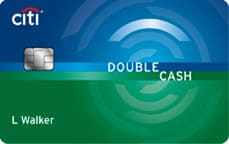 someone says, I just want a good cash back card from a bank I've heard of, this is my default recommendation.
Ability To Transfer Citi Double Cash to ThankYou Partners
Recently, I wrote about the reported plans for Citi Double Cash "points" to become transferable and speculated it might make a Citi Trifecta or Quadfecta a thing. The news was first reported via Reddit and Doctor of Credit and surfaced as a notice on a cardmember statement. Doctor of Credit also passed along intel from a CSR that the points would convert 1:1.
My big question in the Citi Trifecta/Quadfecta post was: "Will the transferred points function like any other credit card earned ThankYou points as long as you also have a Citi Prestige or Citi Premier® Credit Card – meaning, will they be transferable to airlines?"
I have now been able to confirm the following:
Starting September 22nd, you'll be able to convert Double Cash points to JetBlue. And if you have a Citi Premier or Citi Prestige, then YES, you can transfer them to participating travel loyalty programs. (I infer this to mean all current Citi ThankYou partners.)
It appears the ratio will be 0.8 JetBlue for 1 TYP if you don't have a premium Citi ThankYou card. Else you'll transfer according to your normal card rules with the Premier/Prestige at 1:1.
It doesn't offer a signup bonus, so *ideally* if you have another Citi card for over a year, you'd convert that to the Double Cash. If you don't (and you are over 5/24 already) this would seem to be a case where you would want it in your wallet anyway.
My New "Default" Credit Card for Non-Bonused Spend.
I'll write a follow up post on this, tying together this confirmation with the Trifecta/Quadfecta strategy, but, in short, many of us have been looking for a new default card for non-bonused spend ever since the SPG Amex effectively died (when the earn structure changed due to the fold up of SPG into Marriott).
This card will now allow you to earn a 2% cash back that you can cash out any time for cash OR hold on to for transferring to 16 airline partners at a 1:1 ratio.
The Venture from Capital One actually already accomplishes much of this, in that it allows you to earn points at a rate of 2 cents per dollar, but also transfer to 16 of their airline partners. Yet you only get a standard transfer rate of 1:1.5 with Capital One (and 2:1 on some partners) whereas you will get a full 1:1 with Citi – a 25%-50% better transfer ratio! Still, they have different transfer partners so it's worth thinking about which you tend to use.
The "catch" though, will be you'll need a Citi Premier or Citi Prestige for this to work meaning a $95 annual fee.
Are you as excited as I am about this news?
Let me know here, on Twitter, or in the private MilesTalk Facebook group.
You can find credit cards that best match your spending habits and bonus categories at Your Best Credit Cards.
New to all of this? The MilesTalk "introduction to miles and points" book, MilesTalk: Live Your Wildest Travel Dreams Using Miles and Points is available on Amazon and at major booksellers.