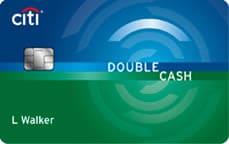 Sorry for a bit of a delay on this news and some more that I'll post later today. I was off enjoying Nova Scotia for the long weekend….
This news is both surprising and very exciting. As posted by Doctor of Credit over the long weekend, it looks like we'll be getting a fantastic new way to earn ThankYou points from sometime this fall.
Citi® Double Cash to Offer Transfers to ThankYou Points
A bit of background: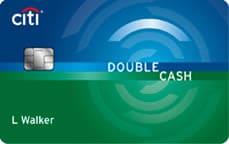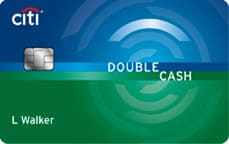 The Citi® Double Cash is a credit card that earns a pure and simple 2% cash back. It staggers your cash back into two halves – 1% when you make a purchase and 1% when you pay your bill. I often recommend it to people that want pure cash back from a major bank, but it doesn't (currently) offer any way to maximize the rewards. It's 2% cash….
The Citi ThankYou point program is similar to American Express Membership Rewards or Chase Ultimate Rewards.
It"s what I call an "Advanced Level Points Program" for three main reasons:
1) It does not include any domestic airlines. That's not really an issue since you can use the foreign airlines to book awards with domestic airlines via their alliances, but that also means a basic understanding of how to book an award flight on one airline using miles from another program. It also lacks any hotel partners.
2) Transfer partners are mostly not instant transfers – adding complexity to booking award travel.
3) The program can be a bit convoluted. For example a Citi Premier allows you to book via the ThankYou portal with points worth 1.25 cents each while the more premium Citi Prestige allows this at only 1 cent each. And then the basic Citi Rewards+ card lets you get a 10% rebate on your first 100,000 points redeemed a year. Luckily having all these cards means you can combine and have all these benefits on all your points, although if you also earn TYPs from your Citi bank account, you'll need to remember those cannot be transferred to partners. Also, you do need to have at least one Citi Premier or Citi Prestige card to transfer to airline partners.
Got all that?
OK, good.
Now consider that each card has various bonus categories, as by now you know most cards do, and if your purchase doesn't fall into a bonus category, then you are best served using a card that either does bonus what you are spending on or using a card that earns more than 1x on everything.
For example, the Chase Ink Unlimited Business Credit Card and the Chase Freedom Unlimited Credit Card earn 1.5x on everything and the Blue Business Plus Credit Card from American Express earns 2x on everything up to $50,000 a year.
Capital One has the Venture, Spark Cash, and Spark Miles Business cards.
All of the above are great cards for non-bonus-category spend.
Citi has lacked any such card.
How Would Citi Double Cash "points" transfer to ThankYou Points?
We don't know yet.
Will the points transfer from the Double Cash to your ThankYou account at a 1:1 ratio? (We sure hope so!) But it could be less, like 2:1 or 1.5:1. And will these points be transferable to airlines as long as you are combining points with a Citi Prestige or Citi Premier? Again, we don't know but I do think at least this part is more than likely to be the case.
In any event, this is going to be a feature change to watch. After Citi removed most benefits from its credit cards, it's an interesting move. It can be very hard to guess their strategy.
Personally, I think it would be amazing to be able to get this kind of value from a Double Cash card. I value Citi ThankYou points at 1.6 cents a piece, so I'd view the "new" Double Cash as a 3.2% cash back credit card.
What do you think?
Let me know here, on Twitter, or in the private MilesTalk Facebook group.
You can find credit cards that best match your spending habits and bonus categories at Your Best Credit Cards.
New to all of this? My "introduction to miles and points" book, MilesTalk: Live Your Wildest Travel Dreams Using Miles and Points is available on Amazon and at major booksellers.