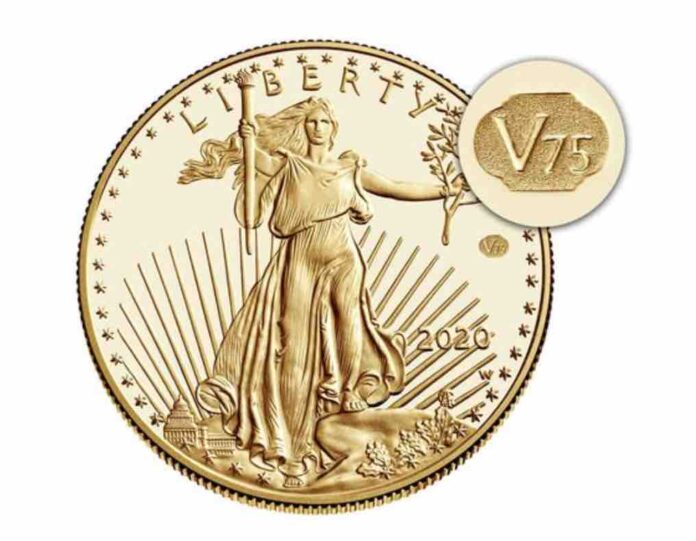 Sorry for the late notice on this one, but there is still time to do this deal.
The US Mint is releasing two new coins tomorrow. These represent both an opportunity to make money AND to help meet minimum spend on a new credit card bonus offer.
The catch? You'll have to both be FAST to purchase the coins and you'll need to have faith that your pre-arranged sale will be honored.
The Way These Coin Deals Work
There are coin dealers and buyers clubs that will pre-guarantee to buy your coin from you at a specified price. You must opt-in to the deal at the dealer's website and have your request to sell to them confirmed. In all cases, there is a code of honor that when they agree to buy from you, you are agreeing that you will sell to them if you get the coin.
The reason they want you to buy for them is simple. There is a resale market for coins and the US Mint will only let a household buy one coin per deal. That's because for limited edition coins, the demand can be extreme.
The company you make a deal with will almost certainly honor the deal as their reputation depends on it. And rest assured, they have already lined up their own buyers.
Earn Miles and Points – Meet Minimum Spend
Let's say the coin is $2,000. Put that on your Citi Double Cash and earn 4,000 ThankYou points.
But better yet is if you have a signup bonus to meet.
For example, if you recently applied for the Chase Sapphire Preferred 80,000 point offer for spending $4,000 in 3 months (which ends November 8th, 2020), a deal like this could get you pretty far along in one shot. Just know that starting in early 2021, Amex is saying you won't earn points for these purchases, but you could still use one now.
Make a Profit, Too!
Generally you'll earn a small profit by "flipping" these coins. But usually the profit is like $50 and the point is the points.
Two Current Deals: One with HUGE Profit Potential
Tomorrow, Thursday Nov 5th, at 12 noon, two coins will hit the market.
The End of World War II 75th Anniversary American Eagle Gold Proof Coin for $2,600 and the End of World War II 75th Anniversary American Eagle Silver Proof Coin for $83.
You can only buy one of each per household and only one at a time.
The Mint will be selling less than 2,000 of the Gold coins, making this the most sought after Mint coin in recent memory. Even more than the American Eagle 2019 One Ounce Silver Enhanced Reverse Proof Coin from last year.
The Buyers
While I can't vouch for any buyer 100%, I have done business with both PFS Buyers Club (full disclosure, that's a referral link) and PointsMaker (not a referral link) with signups here: Silver Coin Form and Gold Coin Form. There are many other dealers out there as well that I don't know. While it's tempting to buy and sell on eBay, I'd advise that the risk of buyer fraud is too high to even try.
Both are offering to pay about $62- $100 in profit for a Silver coin and $1,000 for a Gold coin. Yes, $1,000. And yes, you can be sure they are making at least that much (probably much more) for each coin they procure.
Update: Pointsmaker is now offering a $2,150 commission for the Gold coin and $100 for the Silver. 
Caveats
If you opt-in to a deal and get a coin, follow their instructions to a T, which includes NOT OPENING THE BOX from the US Mint. It's natural to want to open your mail, but if you do, that could kill your deal.
When you try to buy from the Mint, know that the site will nearly certainly crash at noon, precisely when you want to buy. If you think that a $1,000 profit opportunity won't require a tremendous amount of planning, skill, and luck (mostly luck!) to score one of less than 2,000 coins that probably 100,000 people will simultaneously be trying for, you are mistaken… I know this isn't the only blog alerting readers to this deal, either.
Make sure you have your US Mint account setup with a credit card already linked as a payment method. Then, login a few minutes before and get ready.
Questions?
Let me know below in the comments, on Twitter, or in the private MilesTalk Facebook group.
And if this post helped you, please consider sharing it!
You can find credit cards that best match your spending habits and bonus categories at Your Best Credit Cards. 
New to all of this? My "introduction to miles and points" book, MilesTalk: Live Your Wildest Travel Dreams Using Miles and Points is available on Amazon and at major booksellers.