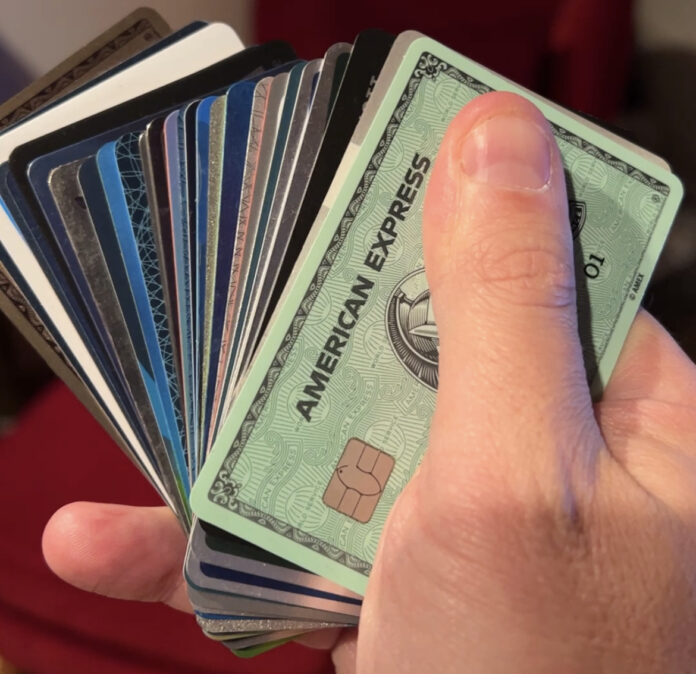 Every few weeks, Twitter X explodes with people chiming in on some comment that Dave Ramsey, a supposed financial expert, made telling people to never use credit cards.
Here's a quote from Dave Ramsey that just grinds my gears:
"There's no positive side to credit card use. Even if you pay the bill on time, you're not beating the system." (Source)
Yes, I get that a large part of his audience needs "tough love" because they aren't capable of controlling spending. And for that large part of his audience, he's absolutely right – they should not use credit cards!
I say this all the time and I even save an entire page just for a "black box warning" in my book about credit card rewards. If you cannot pay your bill in full, on time, each and every month without fail, do not open a rewards
But where he does millions of people a disservice is how he lumps in all people with those that have trouble managing their finances.
If he had it his way, you would never use a credit card, no matter how good you are with managing your finances – which would mean that someone with ample income, savings, and financial savvy may nonetheless get sucked into his rhetoric. (Note that he also seems to think there is a moral imperative not to earn rewards because those that pay interest contribute to how the issuers pay for the rewards – and I guess if you want to pass up free money on a moral high ground, you certainly can!).
There are others that pretend that credit cards aren't "worth it" because it's too much effort for "pennies."
And it would be a shame to listen to these people because credit cards, for those good with finances, are nothing but good.
First of all, you get consumer protections you can't get with debit cards (or cash). You can dispute a charge when a merchant charges something they weren't authorized to do (in a debit card situation, it's much, much harder to try and get your bank to help – because they don't have to.
And then of course, there are the rewards. It's pretty much impossible for someone with good credit to get less than 2% cash back on a card – even if they don't care about travel. Signup bonuses for new cards are often worth in the range of $500 – $1,000. That's pure, unadulterated, free money (or points).
And if you do care about travel, then we start getting into even more signup bonuses, more bonus category earnings, and fantastic ways to earn tremendously discounted travel – including incredibly luxurious travel.
(Note that I say discounted and not free, since you will pay taxes and fees and you do have to subtract the 2% cash back you would have otherwise earned.)
But you can even multiply your multipliers. When we stayed at the $1,750 a night Grand Hotel Victoria Concept and Spa in Lake Como this summer, we used Hyatt points transferred from my Chase Ink Business Preferred card.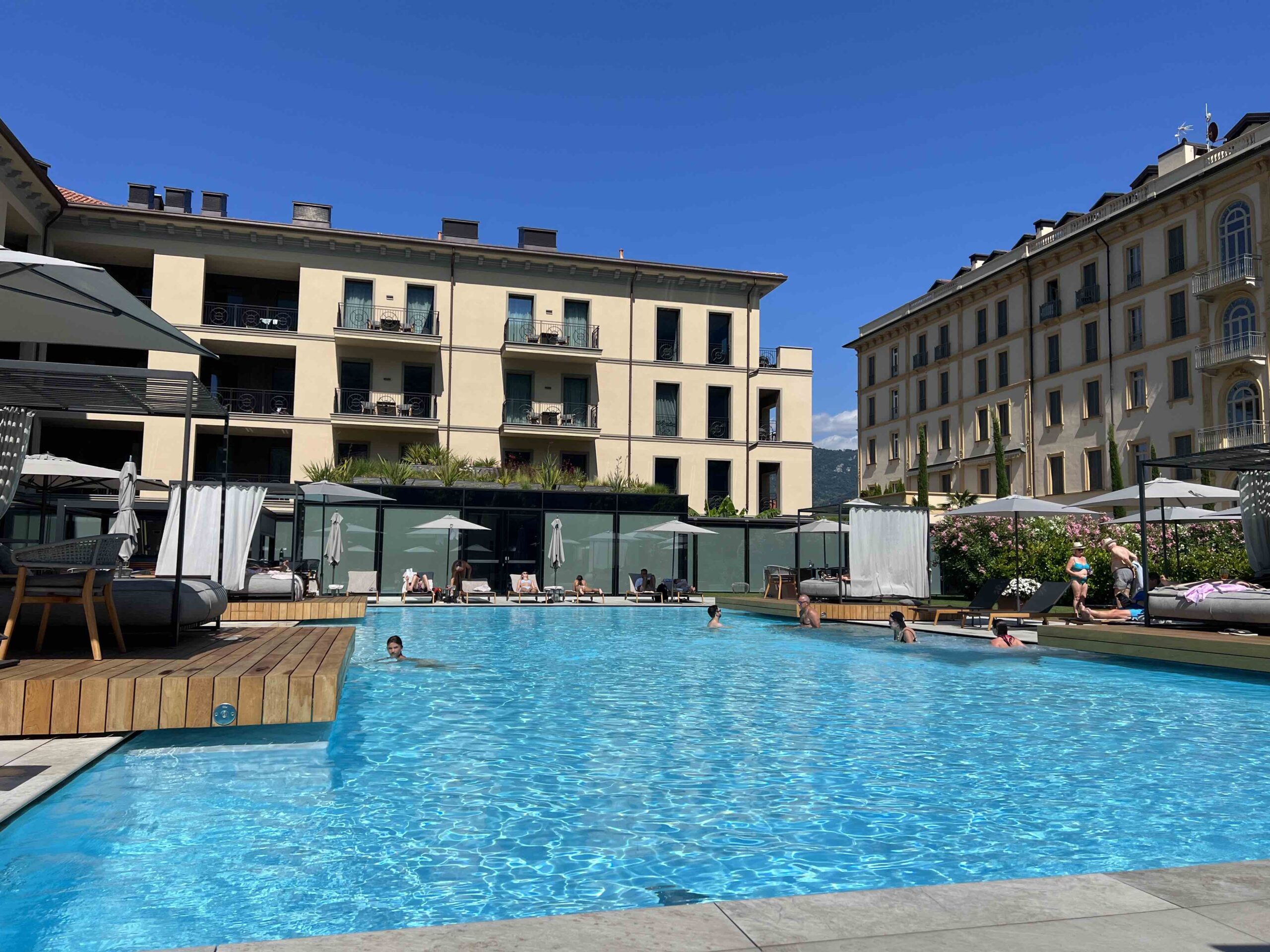 We used 191,000 points, getting close to 7 cents per point in value on 7 nights – which would have cost about $12,000.
(Curious about how I view Cents Per Point? Read this article on a realistic view of Cents Per Point.)
Ignoring any signup bonuses, here's the math:
I earn 3X on ad spend on my Ink Preferred. That's $63,666 in total spend to earn a $12,000 hotel stay.
That's an 18.8% return on my spend!
Now, I get it. $63,000 is a lot of spend and I'm not pretending it's not, but these opportunities exist at a much smaller scale.
But, on the other hand, when you consider signup bonuses, the math changes even more in your favor. Consider that the card I mentioned above, the Chase Ink Business Preferred card, has a bonus offer where you get 100,000 points after spending $8,000 in 3 months.
If you can do that organically (you would have spent every single dollar anyway), then you just got more than half of the free hotel stay I described above for only $8,000 in spend instead of $31,500.
The point is three-fold:
Just because many people can't control their finances and probably shouldn't use credit cards, doesn't mean that ALL people should follow that lead. Credit card rewards, even in their most basic form, are free money. Spend $10,000 and get $200 back. If you aren't into "points" just go ahead and invest that $200 into an index fund (or, these days, short term treasury bills topping 5%!)
If you feel like "playing the game," you can earn much more than "pennies" in rewards. You can earn tens of thousands of dollars worth of travel, especially if you earn at a multiplier and redeem at a high value per point like my example above.
Yes, rewards are, in part, financed by people that pay interest. Don't be one of those people. But this is a prime example of "Don't hate the player, hate the game." As long as the game is there, you may as well enjoy it. That's a reward for your being good with your money.
Oh yeah, and if you're wondering why I didn't tag Mr. Ramsey on Twitter X, it's because he blocked me years ago for calling him out on this…
Thoughts?
Let me know below in the comments, on Twitter, or in the private MilesTalk Facebook group. And don't forget to follow me on Instagram for all sorts of tips on miles, points, credit cards, and travel.
If this post helped you, please consider sharing it!
You can find credit cards that best match your spending habits and bonus categories at Your Best Credit Cards. 
New to all of this? My "introduction to miles and points" book, MilesTalk: Live Your Wildest Travel Dreams Using Miles and Points is available on Amazon and at major booksellers.