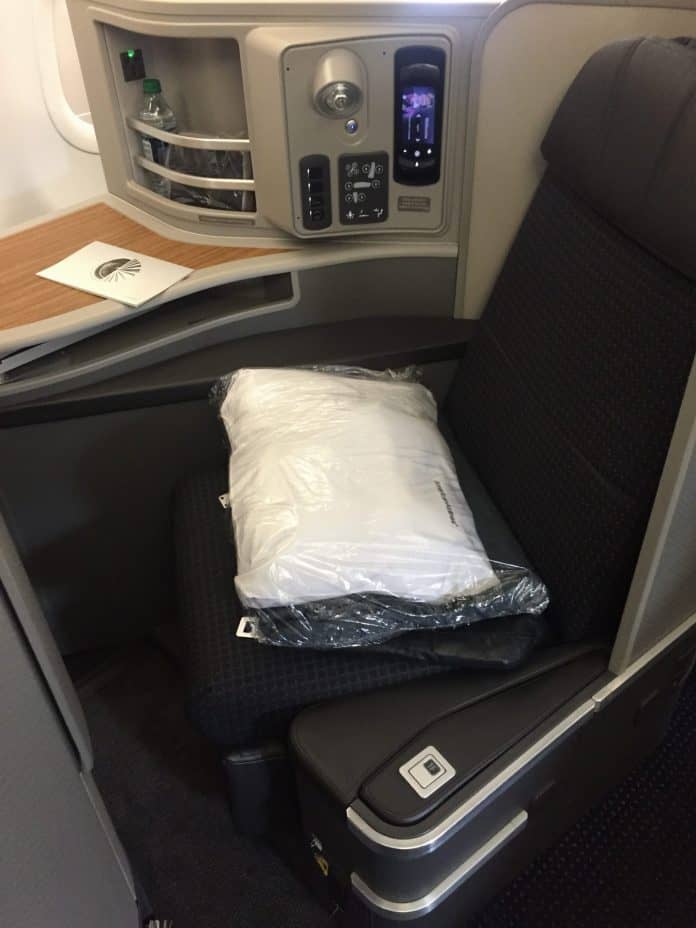 Unfortunately, this travel tip no longer applies. Etihad consolidated their awards into a distance based chart and the cost of this route is now roughly 2.5x as much.
Sorry! The original tip is preserved below for posterity.
---
Fly First Class on AA from JFK/BOS/MIA – LAX/SFO for 25,000 Points – Overview
You know what's crazy? That I've never written a step by step guide on this.
I first mentioned it back in 2018 in this post that explains how to fly First Class on AA to/from Europe for 50,000 points.
I've talked about it countless times in the MilesTalk Facebook group.
I've made Instagram stories about it TWICE. (BTW, you do follow me on Instagram, right? I drop all sorts of quick tricks there.)
View this post on Instagram
That Instagram post really does give you the whole trick in 60 seconds, but I get not everyone wants to watch Instagram reels. And I've never spelled it out in a blog post. So let's fix that.
To sum up – using 25,000 Etihad Guest Points, you can book an American Airlines A321T transcontinental configured First Class seat (it's a three cabin plane with Economy, Business, and First – with First being all single seats and with access to the Flagship First dining at JFK and LAX). American Airlines would generally charge 50,000 AAdvantage miles for the *exact same seat* (except when they have Web Saver fares).
Plenty of legroom here (and of course, fully lie flat).
The seat would normally sell for around $1,500 one way. I have reviewed the American Airlines First Class transcon experience before (although wow, I wrote that in 2016!).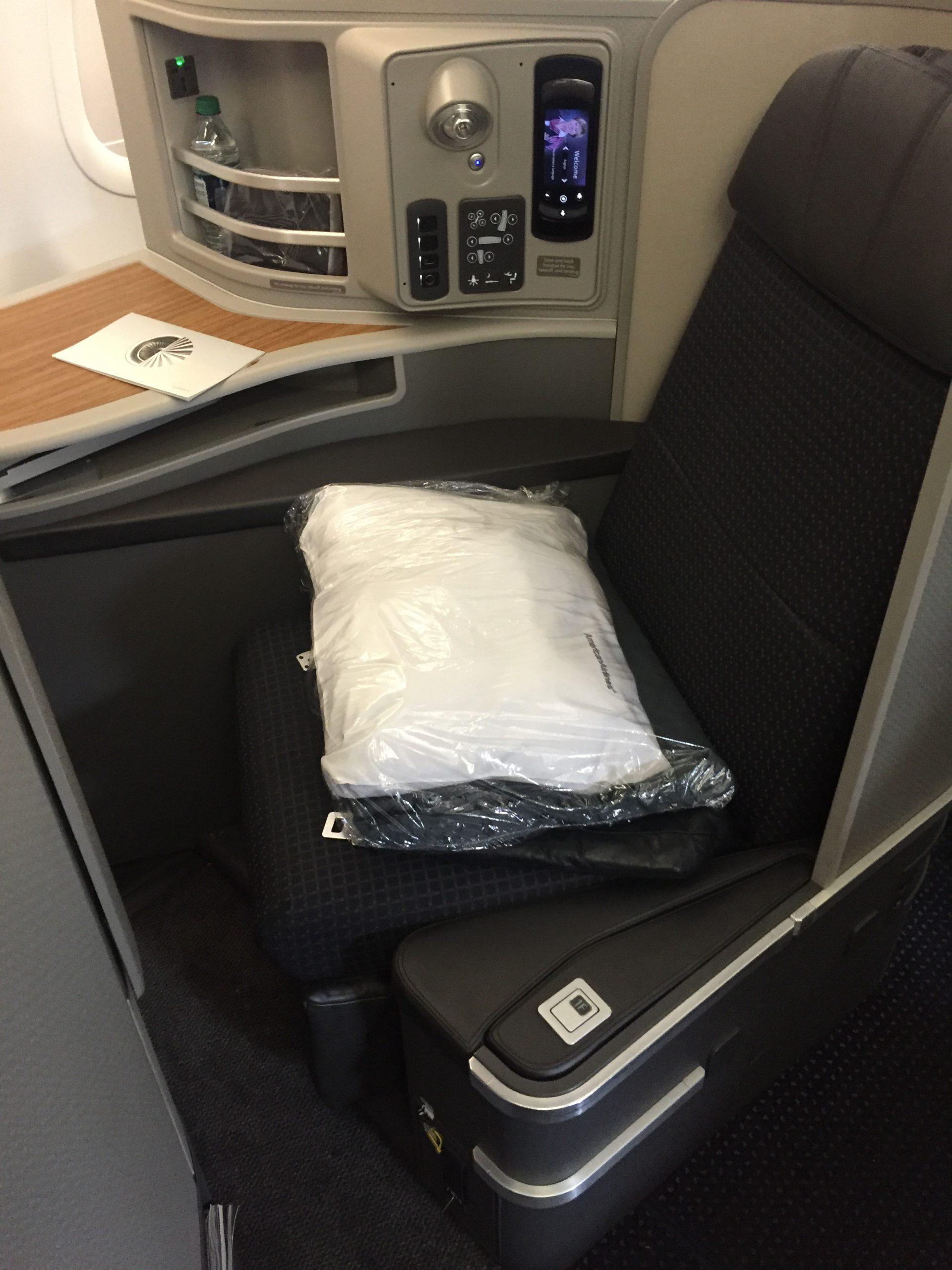 And there are rumors that AA will scrap First Class on transcons as early as 2024, so this is a great time to try it out.
How to Book
Again, you can book American Airlines' JFK/BOS-LAX/SFO and vice versa in three-cabin First Class for just 25,000 Etihad Guest miles.
You can transfer miles to Etihad Guest from your American Express Membership Rewards account as well as Citi ThankYou points and Capital One Miles. (See our matrix of transfer partners).
You can either search on AA.com for an award flight costing 50,000 miles or less in First – which should (but isn't always) available to partners – or you can do what I do and use a website called Expert Flyer ($10 a month) to notify you when a seat opens up for this redemption.
The award class for this is "Z"
Don't have an Expert Flyer account? That's OK – you can still get the info you need on AA.com, but you'll have to hunt for it. Let's look at that method:
It used to be as simple as finding an AA First award priced at their standard 50,000 saver fare. But now with Web Specials, they can price even cheaper – and still may or may not be available to partners (again, you need Z inventory).
In this example, it's showing 40,000. Nice deal using AA, but 25,000 points would be much better.
Don't click into the fare – that will mess you up because AA has made this process quite complicated and it won't show there. Click the Details box as shown below.

The magic is what I highlighted – the First Class Z booking class. If they only had the Web Special (for example, Business Class is not available via Etihad in this case – only First), it wouldn't be eligible.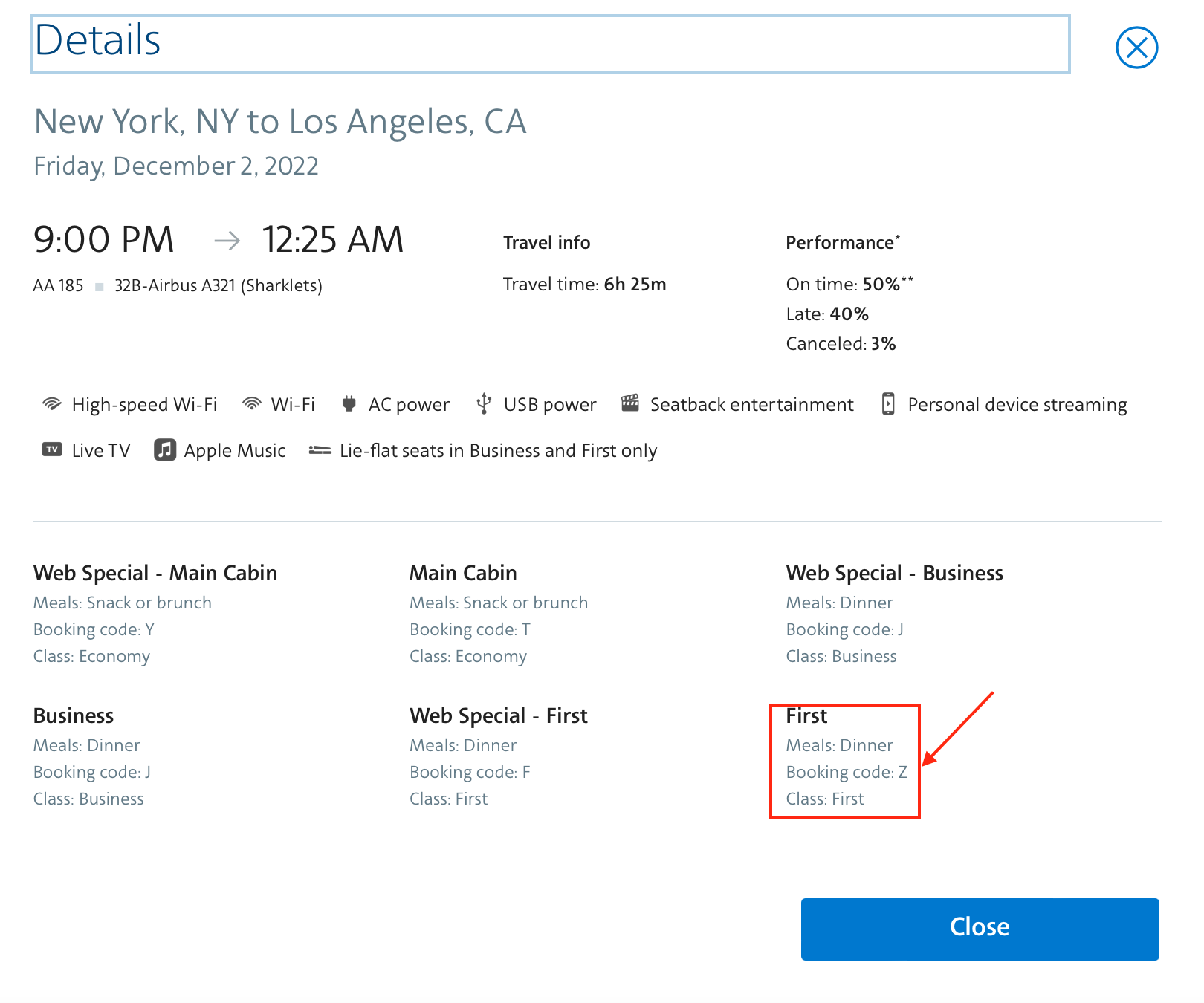 F class = not eligible
Z class = eligible
As an aside, you can also book the Business Class seats for the same 25,000 Etihad Guest miles. They are very rarely available, though. If they were, it would say "Business – Booking Code U". The red herring would be J, which would not be eligible for partner booking.
You'll need to call Etihad to book at 1 (877) 690-0767. Have the agent make the reservation before you transfer the points. Once they say they have the record locator, then you can transfer with them still on the phone. Taxes are around $14.
With Transcontinental First Class on AA, you have access to the Flagship First check-in experience.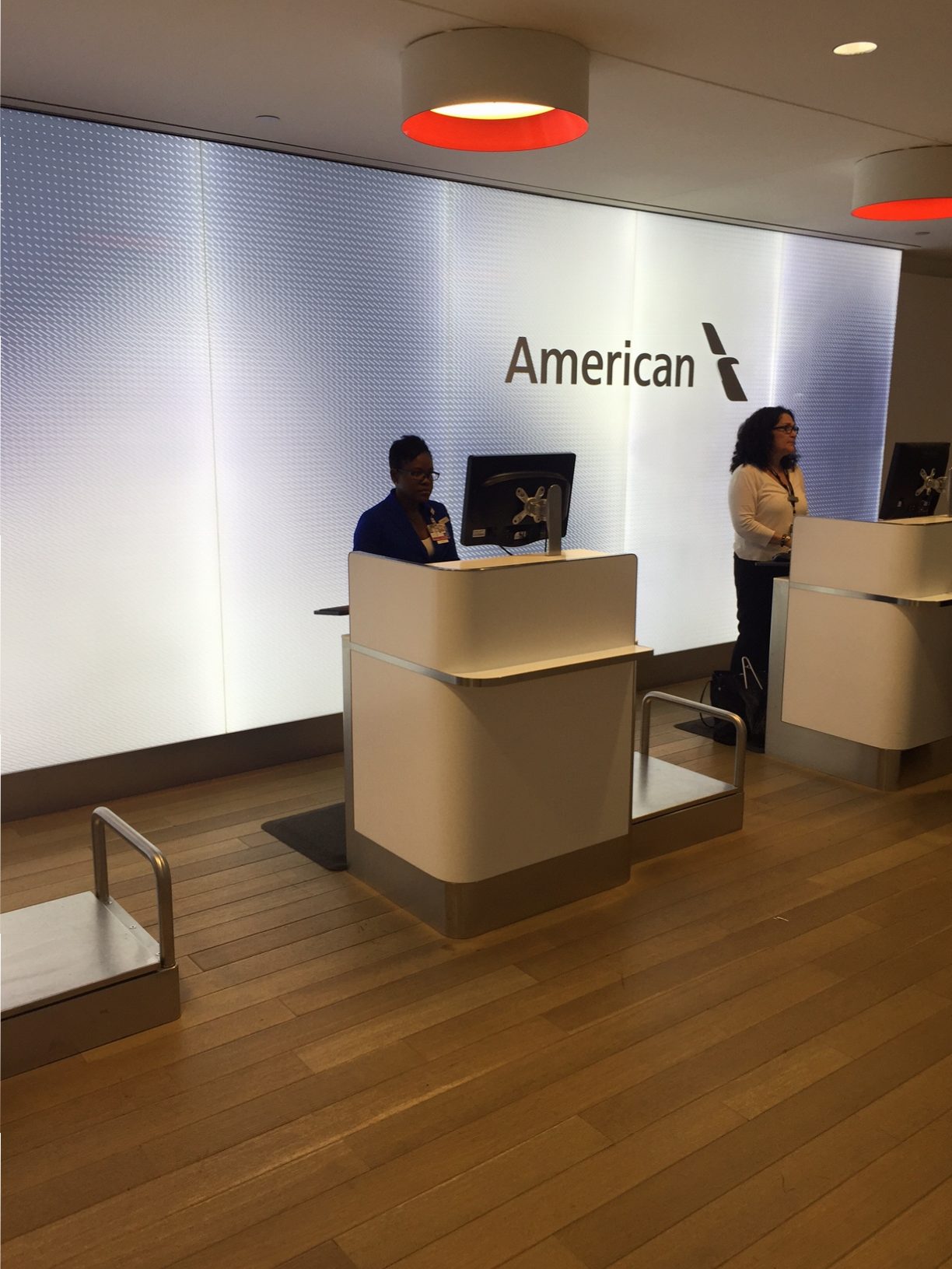 At LAX that means a velvet rope entrance and being escorted up to security in a private elevator who whisks you to the front of the line. And then you can also access Flagship First Dining, a sort of "club within a club" in the Flagship lounge.
On board, you'll get a full four course meal. I'm just going to drop my favorite part of the meal – the made to order ice cream sundae.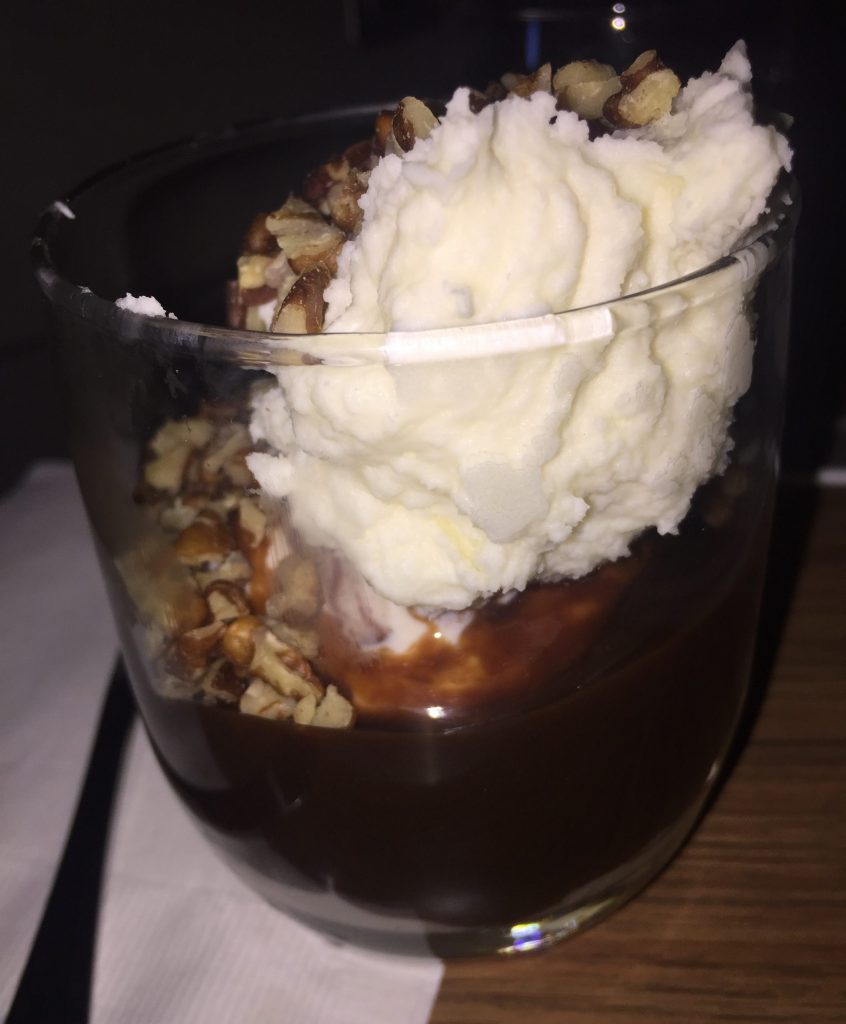 A Note on Availability
To book this well in advance, you are going to have to get a bit lucky searching, especially if you don't have ExpertFlyer access. Generally the first or last flight of the day is most likely to have a Z class seat, and it could be on any random day. There can be none for weeks and then one flight has 6 available. Bring the family!
Last minute works, too. I've been in LA, ticketed on another airline to fly back to NY when I saw a First Class Z seat open. Quick call to Etihad, quickly cancel the other ticket, and I'm all set.
Bonus
Don't forget, you can use this exact same method to fly an AA operated three cabin First Class flight from the US to Europe for 50,000 points each way.
You'll need the points, of course. Right now the Citi Premier card has an 80,000 point bonus on when you spend $4,000 within 3 months. That would get you 3 First Class seats using this method! (If that has expired by the time you read this, you'll see the current offer below).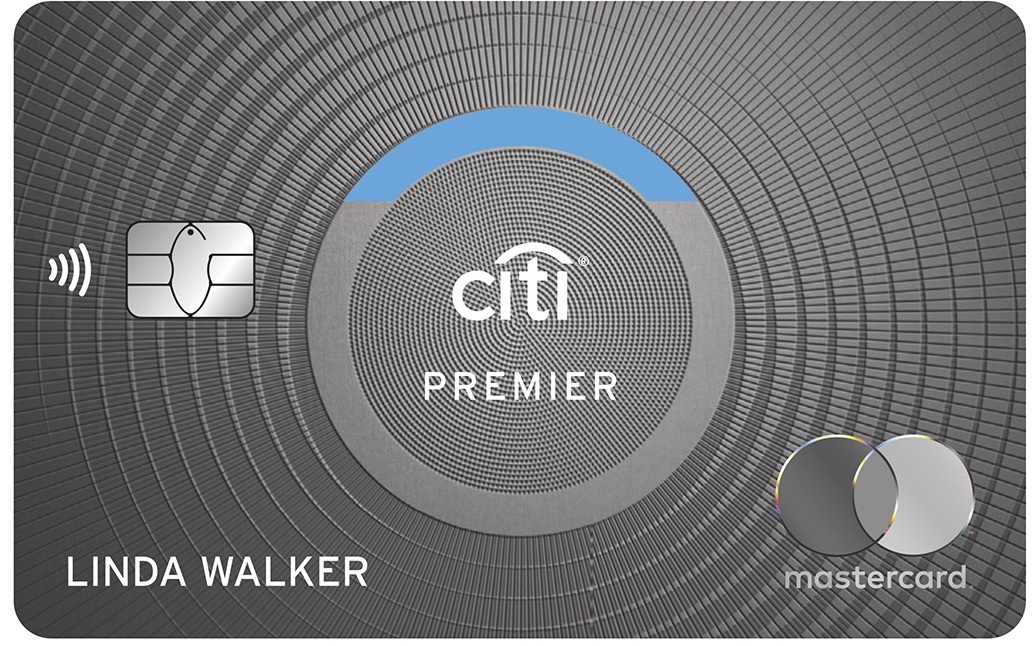 Get 60,000 Citi ThankYou points when you spend $4,000 in 3 months.
Using Turkish as a transfer partner, this could be worth 2 round trip domestic flights in Business Class or just 30,000 points shy of a roundtrip flight to Europe in Business Class!
Get This Offer
Questions?
Let me know below in the comments, on Twitter, or in the private MilesTalk Facebook group. And don't forget to follow me on Instagram for all sorts of tips on miles, points, credit cards, and travel.
If this post helped you, please consider sharing it!
You can find credit cards that best match your spending habits and bonus categories at Your Best Credit Cards. 
New to all of this? My "introduction to miles and points" book, MilesTalk: Live Your Wildest Travel Dreams Using Miles and Points is available on Amazon and at major booksellers.