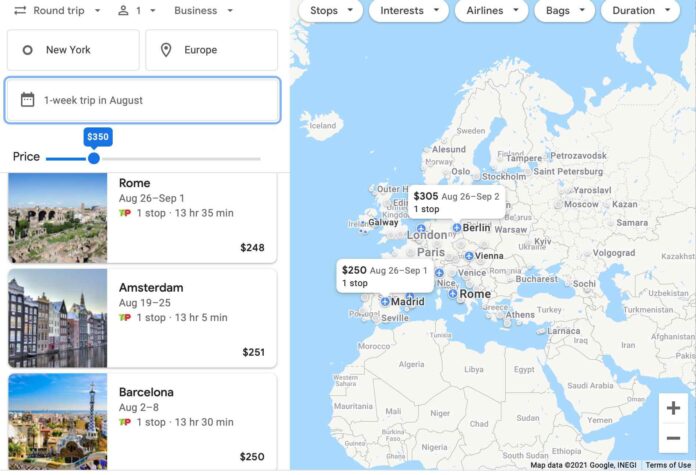 This deal is now dead. Readers are receiving cancelation emails. 
Originally posted: Mar 3, 2021 7:46pm ET
Updated: Mar 3: 9:55pm ET
Dead: March 5th
Three notes:
1) This is *mostly* dead already, but some segments DO remain at the ridiculous fare. as of 9:55pm ET. It got shared around a lot and booked quickly. Good reminder to book now and cancel within 24 hours if you can't / won't go.
2) Double check each leg carefully when booking. Or even after booking while you can cancel within 24 hours. There are definitely RTs with the overwater legs in business, but there are also flights being sold in Economy. So double check!!
3) This deal is a great reason to have your browser notifications on for new posts 😉
The Cheapest Business Class to Europe I Have Ever Seen
Look, I know that travel restrictions are likely to stay in place for some time, but perhaps you would be willing to gamble on a summer trip to Europe if your all-in cost is under $250 for a round trip in Business Class?
I'm currently playing with Google Flights as I like to do "for fun" sometimes… and TAP Portugal is currently pricing Business Class Round Trips as low as $241 from various US cities to various European Cities.
The flights are sold by TAP Portugal and some include legs on other carriers like Lufthansa intra-Europe. Note there are some very long layovers in Portugal.
Book a week in August/September in Business Class from:
Chicago – Rome: $248
Chicago – Amsterdam: $251
Chicago – Vienna: $249
Chicago – Dublin: $253
New York – Rome: $248
New York – Amsterdam: $251
New York – Barcelona: $250
New York – Madrid: $250
New York – Berlin: $305
New York – Vienna: $249
New York – Milan: $249
Boston – Rome: $248
Boston – Amsterdam: $251
Miami – Barcelona: $250
San Franciso – Dublin: $253
Washington DC – Amsterdam: $251
Washington DC – Munich: $305
Washington DC – Bruges: $250
Washington DC – Brussels: $250
How to Search
Use Google Flights. Just type in your departure city and then destination "Europe" to see options!
The Planes
I flew on a new TAP A330Neo in 2019 and it was very nice (not ultra lux, but very nice).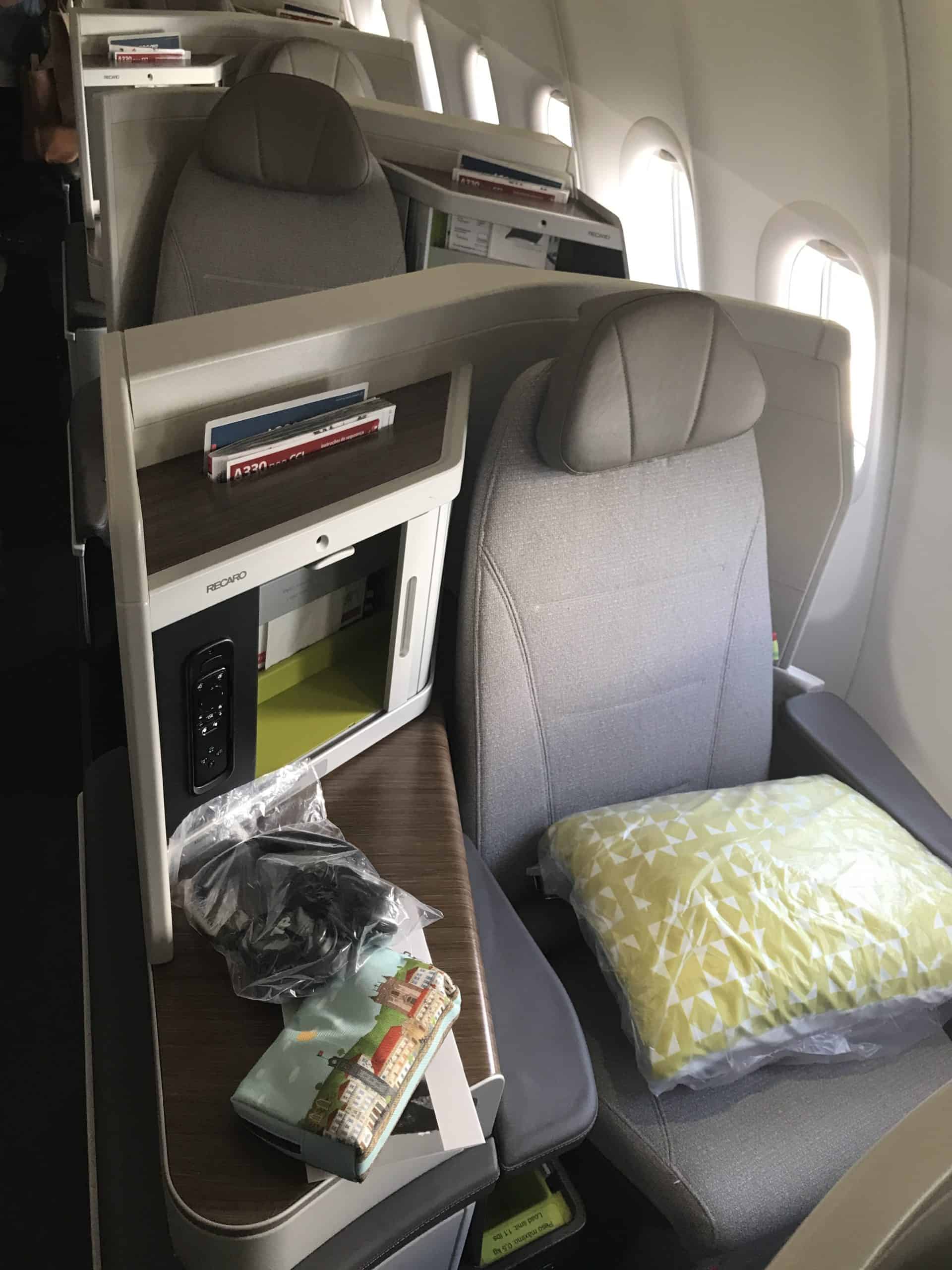 How to Book:
Up to you! It's working for me at TAP directly or via other OTAs like Priceline, Orbitz, or Expedia. Given how crazy cheap the fare is and if something goes wrong, I might actually recommend Priceline.
However, it's worth noting that when I book via TAP directly (FlyTAP.com) it is applying a discount, bringing my total down to $239 if I apply just 200 TAP Miles.
Changes / Cancellations
This is the big negative. Refunds are $250. (And changes are $300!) So, basically, if you can't go you'll lose the ticket value unless you get an exception.  We have no idea what countries will be letting Americans in without quarantine, but if you feel like gambling that 6 months from now you'll be able to go, this is pretty unbeatable.
You can definitely cancel within 24 hours of booking on Priceline if you get cold feet.
Thoughts?
Let me know below in the comments, on Twitter, or in the private MilesTalk Facebook group. And don't forget to follow me on Instagram for all sorts of tips on miles, points, credit cards, and travel.
If this post helped you, please consider sharing it!
You can find credit cards that best match your spending habits and bonus categories at Your Best Credit Cards. 
New to all of this? My "introduction to miles and points" book, MilesTalk: Live Your Wildest Travel Dreams Using Miles and Points is available on Amazon and at major booksellers.