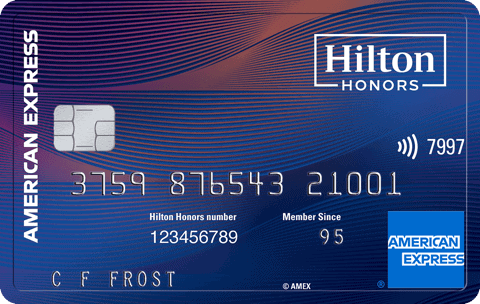 While the Hilton Aspire credit card from American Express carries a $450 annual fee, it may well be the best hotel co-brand credit card on the market – as long as you have an interest in the Hilton portfolio of hotels. That's because it packs in so many benefits that you can make your annual fee back a few times over.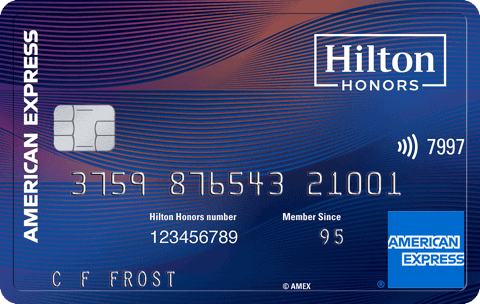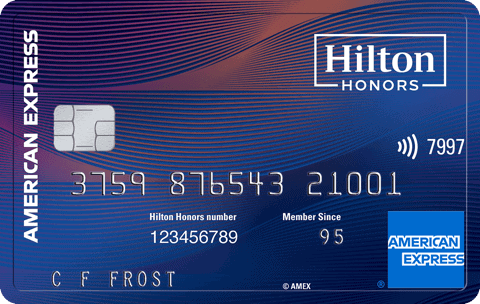 The card earns tons of points on Hilton spend – 14 points per dollar actually.
But before even talking about the earn rate, let's go over the benefits you get with the Hilton Aspire card.
Welcome Bonus:

150,000 Bonus Hilton Honors points when you spend $4,000 within 3 months
Top Tier Hilton Diamond Elite Status (granting you free breakfast, lounge access and upgraded rooms, including to suites when available)
$250 in annual credits each year of Card Membership for eligible purchases at participating Hilton Resorts (good for room rate and charges billed to your room).
$250 in incidental airline credits (seat upgrades, award cancellation fees, change fees, baggage fees, etc.) each calendar year
An Annual Free Weekend Night good at any property in the world, including the Waldorf Astoria Maldives and Waldorf Astoria Los Cabos Pedregal which both cost 120,000 points a night. And right now, Free Weekend Night Rewards issued through Dec 31, 2020 can be used any night of the week and any newly issued awards now through Dec 31, 2020 will be valid for 24 months. So you can, for example, use it before or after a Hilton award stay (don't forget the 5th night is free on any Hilton award).

Priority Pass Select Airport Lounge Access  - For you and up to 2 guests per visit at no additional charge. (Enrollment required). 

You can also earn a second free weekend night almost anywhere in the Hilton system when you spend $60,000 in a calendar year.
Those benefits have some crazy value.
Forgetting the welcome bonus, since you only get that once, let's just add up the yearly benefits.
Resort credit – $250: $250 in annual resort credits at a Hilton resort should be worth $250 if you stay at Hilton yearly.
Airline credits – $200: Let's value the annual airline incidentals at 80% of face value since you can't always use those so easily.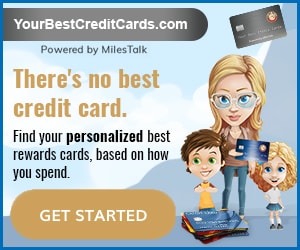 Hilton Diamond Status – $950: This could technically be worth a couple thousand if you stay frequently (and a certain site I won't name would say it's worth over $3,000), but that would also probably mean you don't need this card to earn it. If you are a low roller that stays say 10 nights a year, the free breakfast and lounge access for two would be conservatively worth ~$70 a day. Room upgrades are gravy but very unpredictable. Let's call those ~$25 a stay even though they could be worth much, much more.  These benefits on just 10 Hilton nights a year would still render your Diamond status worth $950.
Annual Free Weekend Night – $500: Valid on Friday, Saturday and Sunday nights (but any night of the week through December of 2021!) and good anywhere in the Hilton system. It's not going to be hard to pick and choose where to use that for maximum value and at any Conrad or Waldorf-Astoria at a busy time, $500 is easy. I recently redeemed my own for the Waldorf Astoria Maldives for a $1,500 night room!
I won't value the potential free second weekend night since that does require $60,000 in spend.
Total Tangible Benefits from your $450 in annual spend?

 $1,900
I mean, that is CRAZY. And you see I didn't inflate the values of what you get. If anything, I undervalued them. The only "catch" is that you need to stay at Hilton Honors hotels a handful of times a year to reap these benefits. And honestly if you don't, then you probably don't need a Hilton credit card.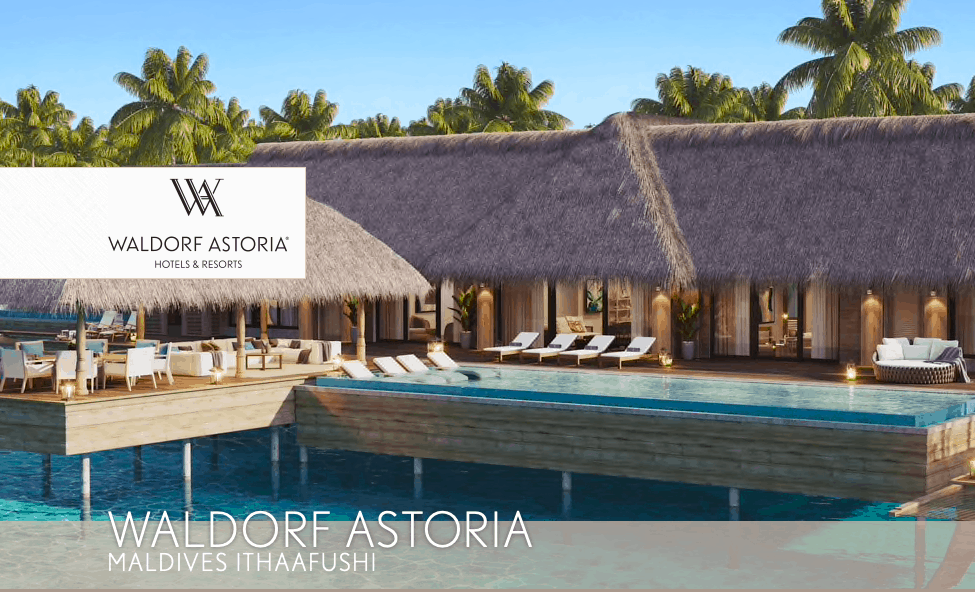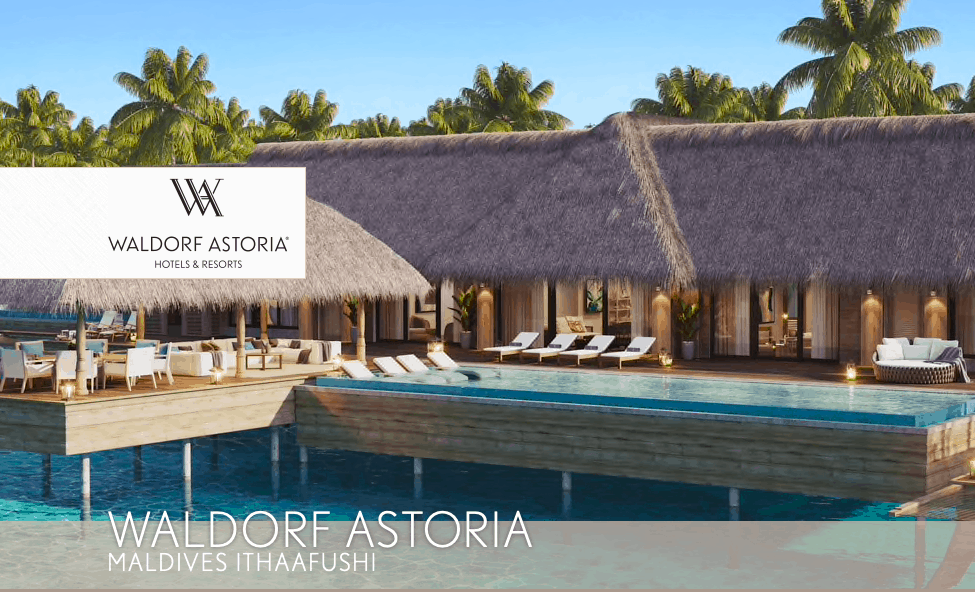 Earn 14x Hilton Honors points at Hilton properties
Earn 7x Hilton Honors points at US restaurants, flights booked directly with the airlines or on Amextravel.com, and select car rental companies.
Earn 3x Hilton points everywhere else
(Through July 31st, earn 12X at US Supermarkets)
With the MilesTalk Hilton Honors point value pegged at half a cent per point, you'll earn between 1.5 cents and 7 cents in value per dollar spent.  While not the best for every day spend, earning up to 7 cents per dollar spend back (in Hilton points) is pretty darn sweet.
Additional Benefits for 2020 on the Hilton Aspire
These benefits were insisted by Amex due to the coronavirus to give the card additional value while we aren't traveling.
Bonus Points earned through eligible purchases on all Hilton American Express Cards, that post to the Card Member's Hilton Honors account between May 1 through December 31, 2020 will be considered Base Points and will count towards Elite tier qualification and Lifetime Diamond Status.
Hilton Aspire Consumer Card Members' eligible purchases at U.S. restaurants, including takeout and delivery, will now qualify toward the $250 Hilton resort credit benefit (June through August 2020).
Groceries: From May 1 – July 31, 2020, you'll get 12X points per dollar at US Supermarkets.
Free Night Awards: Unexpired and new Free Weekend Night Rewards issued now through Dec 31, 2020 can be used any night of the week and any newly issued awards now through Dec 31, 2020 will be valid for 24 months.
So is the Hilton Aspire the Best Hotel Credit Card?
The only other hotel credit card that I really love is the World of Hyatt credit card, though that card has a lower annual fee and a lot less in the way of amazing benefits. It's worth a look if you want a lower annual fee in exchange for less benefits and/or if you are a Hyatt guy or gal.
But dollar for dollar and point for point, yes, I definitely believe the Hilton Aspire is the best premium co-brand and best hotel credit card on the market today.
How to Apply for the Hilton Hilton Honors Aspire Card from American Express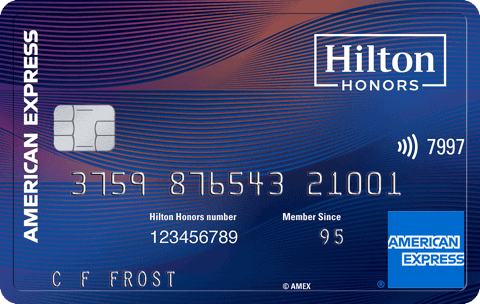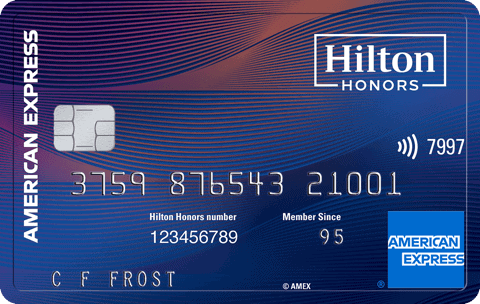 Questions?
Let me know here, on Twitter, or in the private MilesTalk Facebook group.
You can find credit cards that best match your spending habits and bonus categories at Your Best Credit Cards. 
New to all of this? My "introduction to miles and points" book, MilesTalk: Live Your Wildest Travel Dreams Using Miles and Points is available on Amazon and at major booksellers.