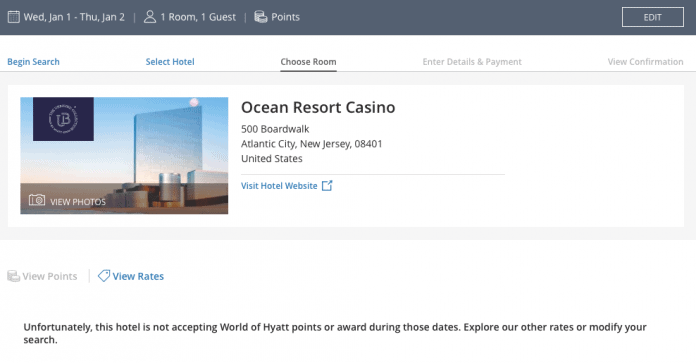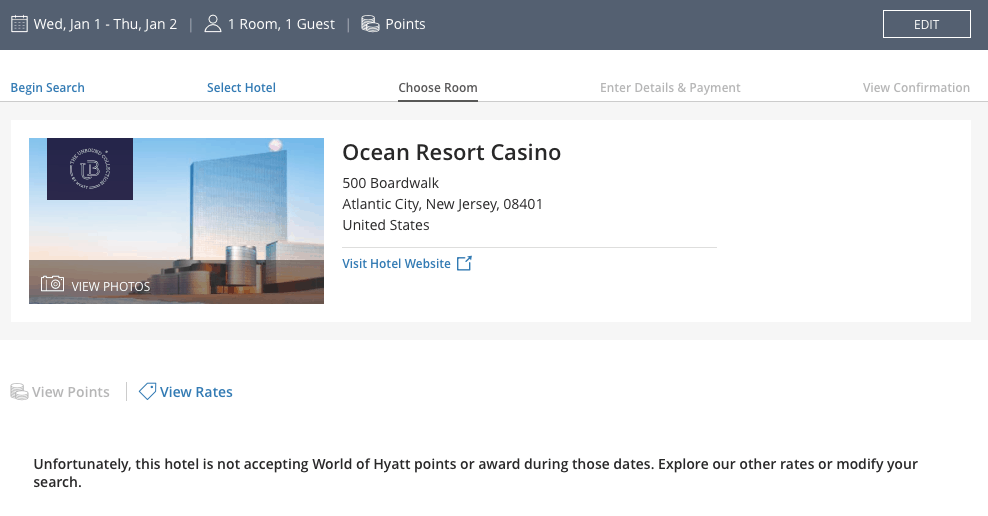 It certainly appears so. I've been monitoring this over the weekend and all signs point to yes.
All Signs Point to Ocean Casino Resort Atlantic City Leaving Hyatt
First, I noticed a thread on Flyertalk (I was hunting for non-related Hyatt info and stumbled on the new thread on the topic, now combined into the Ocean master thread – see the last page).
Then I was tagged in a similar discussion on the Award Travel 101 group, alerting me to another person talking about not being able to book into 2020. That person sent a message to Hyatt who got a response that yes, Ocean is leaving Hyatt at the end of this year.
I have reached out to Hyatt for official confirmation but their usually speedy social media team has been silent in response to both a Tweet and a DM. I'll update when they reply but this seems to be a high probability outcome.
I have tried a number of searches myself and there is no mistaking that you can book using points right up until December 31, 2019.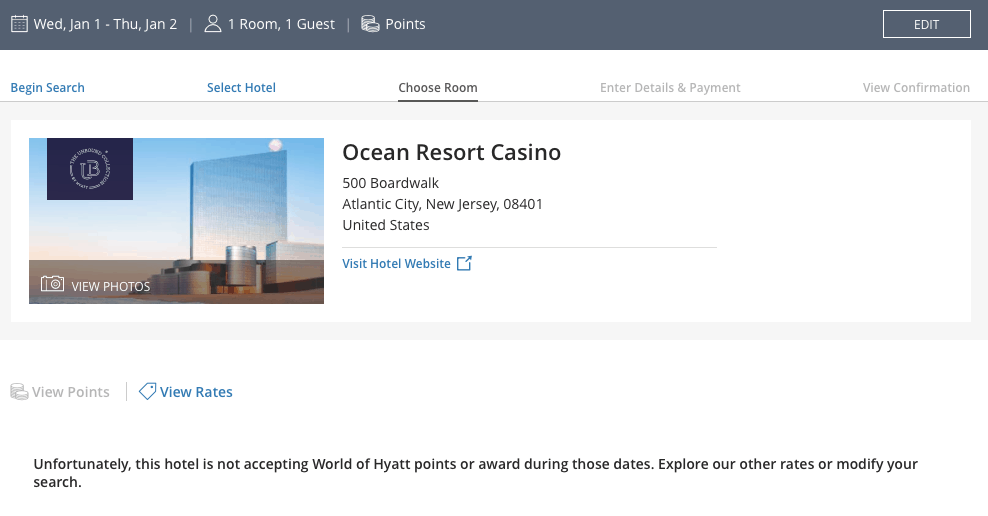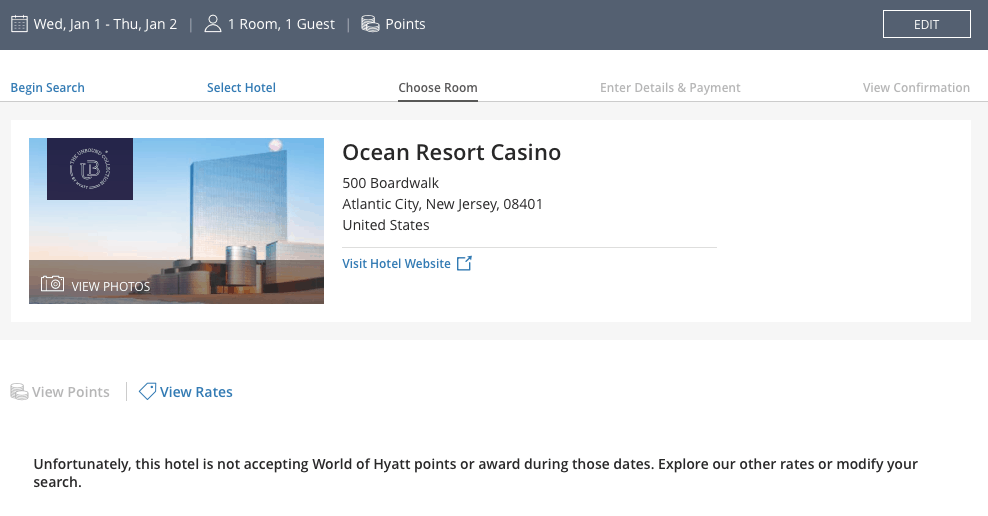 Starting on Jan 1, 2020 and as far as I searched – all the way through summer 2020 – all rooms come up as cash rates only. That would make sense since cash rates can easily be preserved post-relationship, although Hyatt Globalist members will no longer receive their status benefits and no Hyatt members will earn points for the stays.
Why Ocean Leaving Hyatt Sad News for Points Lovers?
This is a huge blow to both World of Hyatt Credit Card holders and those with transferrable-to-Hyatt Chase Ultimate Rewards earning credit cards.
The Ocean Casino Resort Atlantic City has been consistently available for 12,000 Hyatt points per night, even on peak summer weekends. I've personally gotten 4-5 cents per point in value on multiple occasions.  And while I've been less and less happy with Ocean (and think they could be headed towards a second bankruptcy if they don't figure out if they want to be upscale or low-end), it's been hard to beat this points burning option.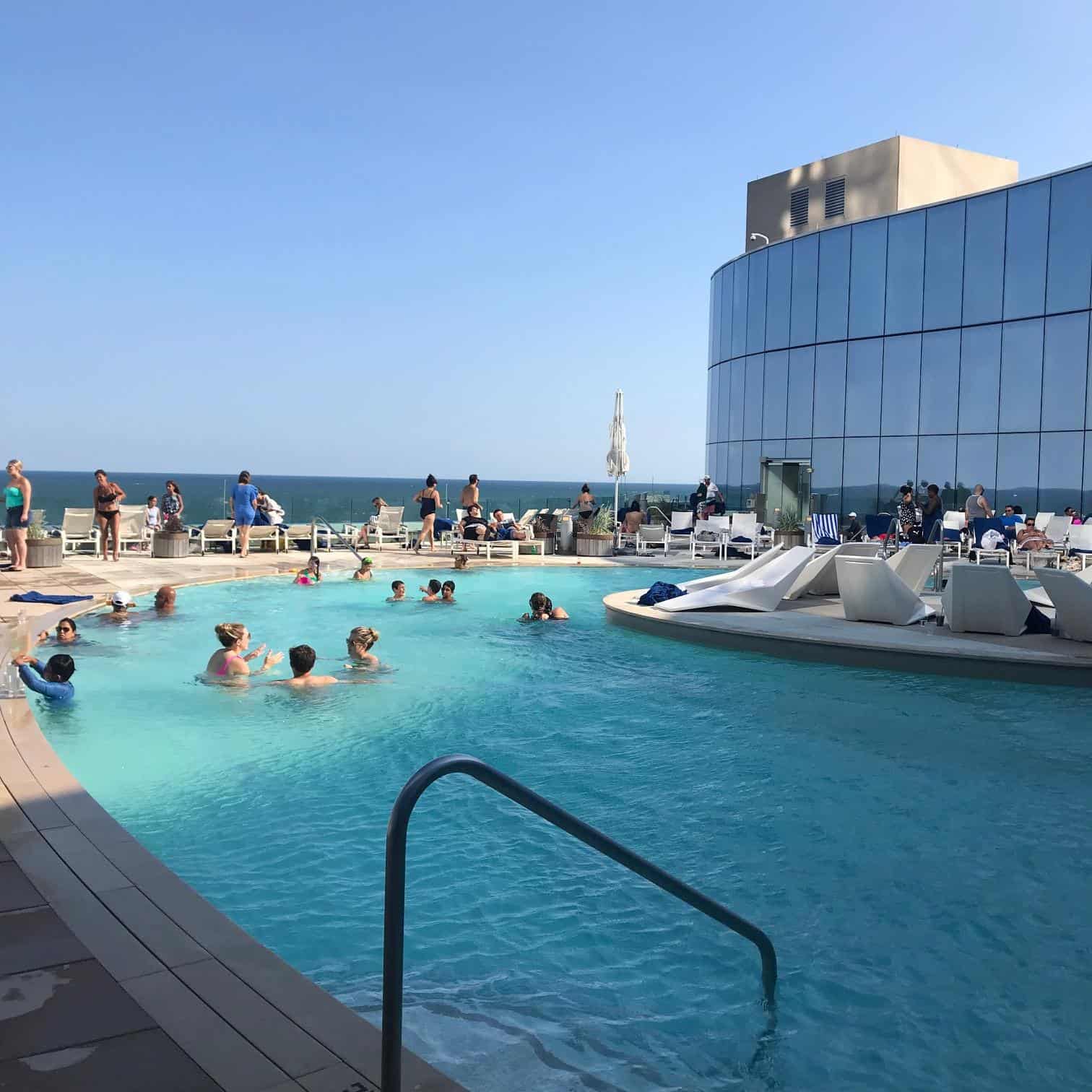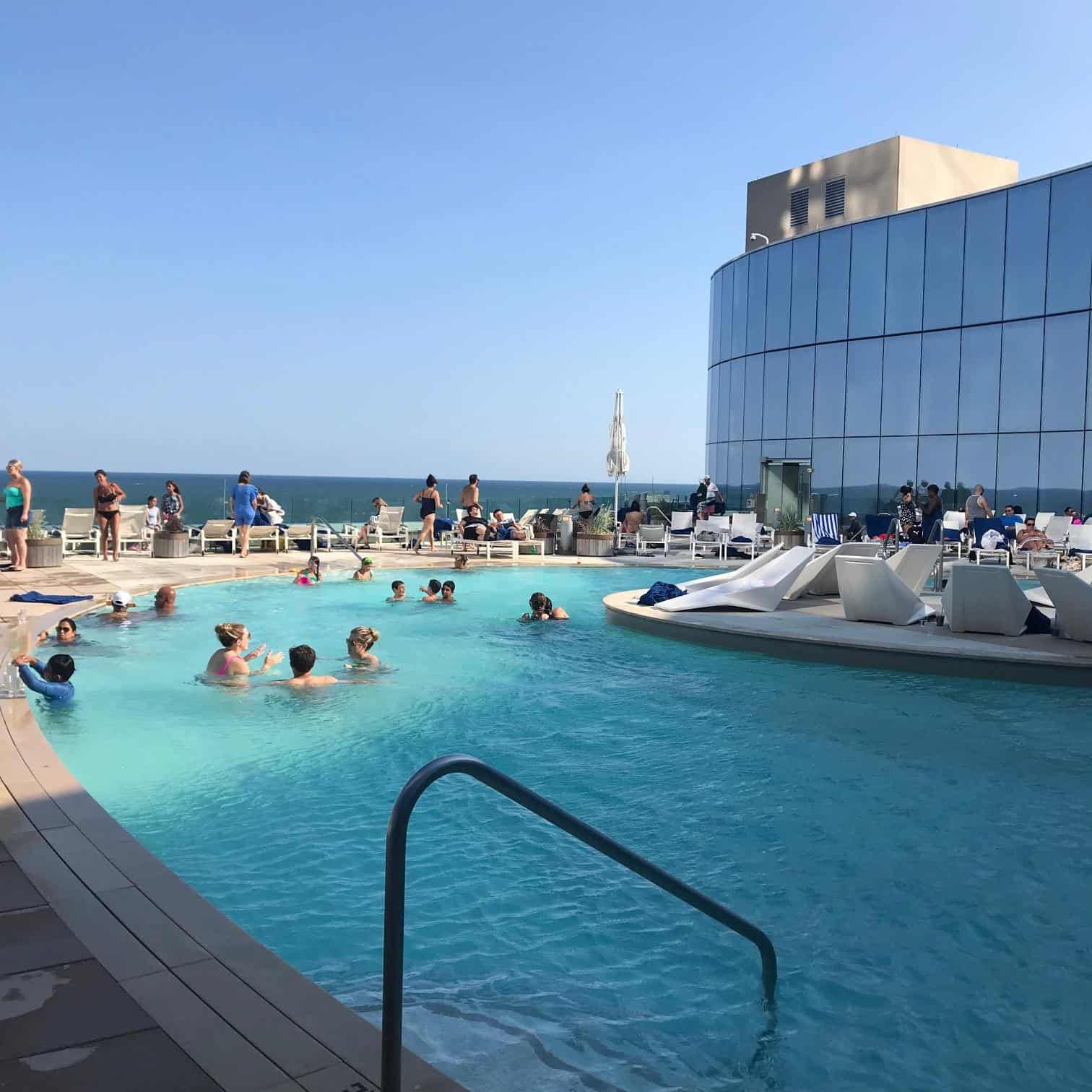 As far as staying Atlantic City on points goes without Ocean, all you'll have is two Marriott properties, both non-casino hotels. The Courtyard, a category 5 hotel, is just off the boardwalk and the Sheraton, a category 4, is by the convention center. Neither is ideal or close to being able to redeem at Ocean, right on the beach and boardwalk and with a casino on property.
Ocean was also once a key ancillary benefit of the Status Match Merry Go Round, although recently Caesars Diamond was receiving a one-time match to Ocean Platinum without any of the previous benefits like slot dollars or free nights.
Good or Bad Move for Ocean?
I have a hunch that they may be leaving because of the cost of the relationship to them in terms of money paid to Hyatt to be a part of World of Hyatt and have Hyatt marketing Ocean in the Unbound collection. It's worth noting that while Ocean often sells out on summer weekends, making the 12,000 points rate fantastic for us, Hyatt also reimburses hotels much more than normal for award stays when the hotel is sold out or close to sold out. So Ocean isn't losing much on that particular front.
I think that Ocean probably does not realize just how much buzz Ocean gets purely because of its place in the Hyatt Unbound Collection.
Honestly, when I'm not on a casino comp (and Ocean long ago ceased my Saturday night comps) my money will be going to Borgata or Hard Rock, simply because they both offer *vastly* superior stay experiences.  While I spent many weekends gambling into the wee hours at Ocean because I was able to use Hyatt points, I don't see any reason to make a stop there just to gamble either.
So, at least for me and my gambling revenue, it will have a negative impact – but I'm curious how many more like me there are.
Did you gamble at Ocean because of the Hyatt tie-up? Will you still go?
Let me know here, on Twitter, or in the private MilesTalk Facebook group.
You can find credit cards that best match your spending habits and bonus categories at Your Best Credit Cards. 
New to all of this? My "introduction to miles and points" book, MilesTalk: Live Your Wildest Travel Dreams Using Miles and Points is available on Amazon and at major booksellers.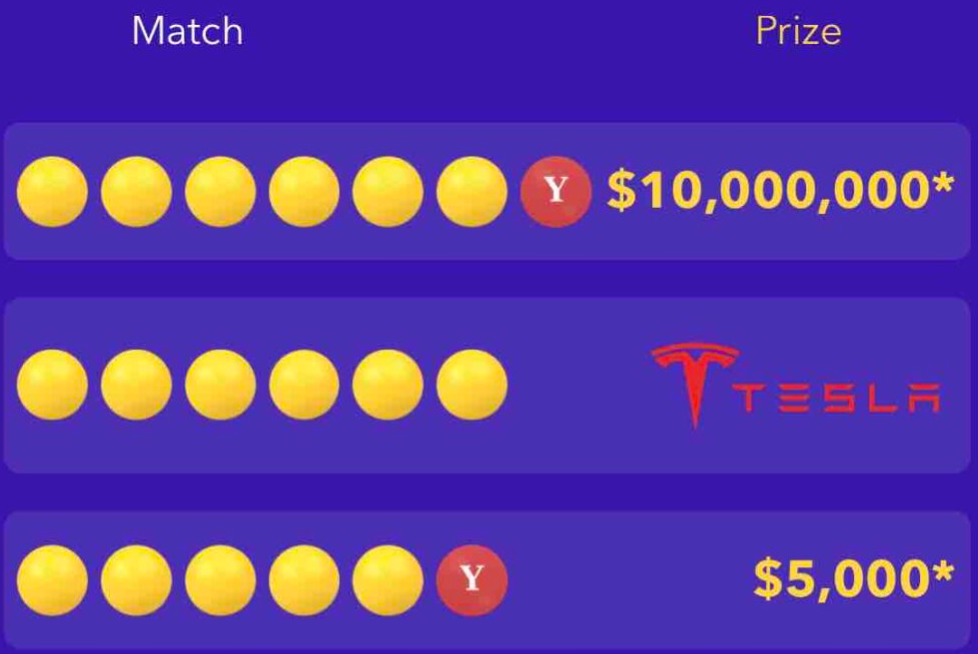 What is Yotta Savings?: The Yotta Savigs account is a really fun way to earn interest at a higher rate than Marcus while having some fun each night when the Yotta prize ball drops. Currently, the statistical odds imply a net savings rate of between around 1% and 3% - at a time when banks like Marcus are offering a paltry 0.5%. Plus, it's fun! | Read my review of Yotta.