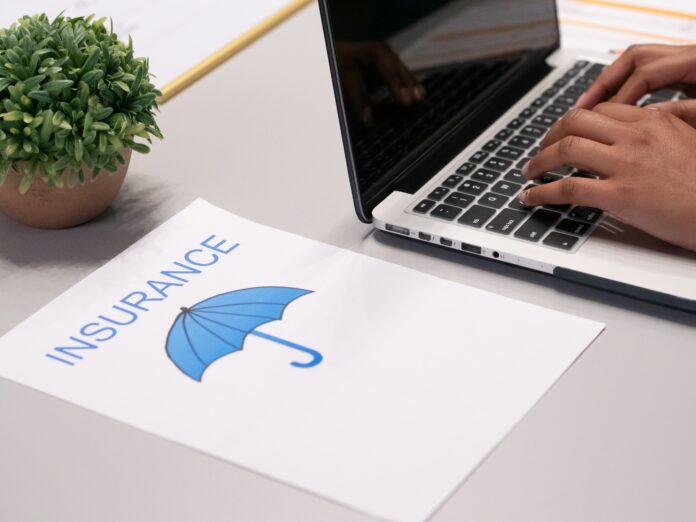 Sorry You Had to Cancel – That Will Be $10,000
Every once in a while, someone posts about an absolute nightmare wherein they booked a hotel with points, the hotel had a ridiculous cancellation policy of, let's say 90 days or pay a penalty of $10,000 or more and…. they actually had to cancel within the penalty window.
A few notes:
This seems to be most common with Marriott Bonvoy and, to a lesser extent, Hyatt.
Often times, the actual penalty amount isn't even disclosed. It may say "rack rate for the length of your stay or may even just say "A penalty may be assessed" (helpful, right?)
When Starwood Preferred Guest still existed, you could simply forfeit the points. Sure, forfeiting a huge number of points hurt, but nothing like a $10,000 or even $20,000 penalty. When Marriott bought SPG, they ended this policy – instead allowing hotels to mandate a return of your points and a collection of cash in the sum of whatever they want.
I went through this myself about 5 years ago. I won't make the hotel public as in the end we worked things out, but I had a reservation for a resort with a 90 day cancel policy or a stated charge of $18,000. As luck had it, I wound up hospitalized, unable to fly. I had a doctors note from Weill Cornell / NY Presbyterian in NYC stating as such. The resort informed me that despite the circumstances, they'd be charging us $18,000. After many emails and calls (from the cardiac wing no less!) they agreed to only take $10,000. In the end, I got the regional manager to intervene and waive this due to the medical circumstances and I rescheduled the trip there.
Note that these penalties can even apply if you are at the airport, en route to your destination and your flight is cancelled and you can't make it that night due to the airline not being able to get you there until a later day. A nice hotel would check you in and let you arrive, for instance, the next day for the rest of your trip – but they don't have to.
"Be Responsible" – What Does That Really Mean Here?
Now, the first thing that many of you will say is "Did you have trip insurance? It's YOUR FAULT if you didn't!"
In fact the inspiration for this article is a recent article from Gary at View from the Wing entitled "Hyatt Guest Charged $11,212 After Cancelling An Award Stay 58 Days In Advance" about exactly this issue and, the Internet being the Internet, people piled on about how people should "take responsibility" and "have appropriate insurance coverage."
I loved this one comment: "The people who ever said it was a scam on comments are those people who never read " Terms and Conditions". Be responsible for your own life, read those words and sentences. And as a adult, please start to learn how to be responsible for your own mistakes. Maybe stopping being a crying baby will be the first step."
Jeez. Like I said – the Internet – amirite?!
And because the reality is that what these people imply is a simple thing is not a simple thing, I wanted to use my experience and research to let you know what will and will not help you.
Here's one example from the St. Regis Aspen:


They don't specify the Member Rate or Retail rate, but you'll be out over $12,000 either way.
Here's the St Regis in the Maldives where 5 days next December is 480,000 points:

This is actually my biggest pet peeve with Marriott and if I got charged for this I'd fight it to hell and back because no fee or even how they will arrive at a fee is disclosed!!
I made a booking just to see if it would show up in the email.
It did not. It just said:
You may cancel your reservation for no charge before 11:59 PM local hotel time on Tuesday, September 26, 2023 (90 day[s] before arrival).
There is literally no way to know the cancellation policy without calling the hotel.
However, the W Maldives charges 99% like the St Regis Aspen.
You may cancel your reservation for no charge before 11:59 PM local hotel time on September 25, 2023 (90 day[s] before arrival).
Please note that we will assess a fee if you must cancel after this deadline. If you have made a prepayment, we will retain all or part of your prepayment. If not, we will charge your credit card. This fee equals 99 percent of your room charge for your entire reservation.

Looks like about $9,000 to cancel that one.
Ouch.
Will Credit Card Provided Insurance Coverage Help?
Could it be as simple as putting that room on your Chase Sapphire Reserve and calling up when you cancel, requesting a check for $10,000 – $20,000?
No, of course not. While it does cover up to $10,000 per person or $20,000 per trip, this would NOT be covered. Why?
Let's look at the benefit which states that it covers "Nonrefundable, prepaid expenses for a trip that is cancelled or interrupted due to sickness, accidental injury, loss of life, severe weather, terrorist actions, hijacking, jury duty or court subpoena that can't be postponed or waived."
Guess what? a penalty charge is not, by definition, a nonrefundable, prepaid expense. It's a penalty. Penalties are not covered. Yes, I've double and triple checked this with their underwriting team and I doubt any credit card is worded differently as I tried to find one and couldn't.
So, If you paid $15,000 cash for a 2 person stay at the St Regis Aspen, on a non-refundable prepaid rate, and the above happened, you would get that check. But if you booked on points and they billed you $15,000? Pound sand.
Individual Trip Policies
There are way too many of these for me to read each one, but we used to buy per trip coverage through TravelGuard. I can again inform you, unequivocally, that they would not cover this. We asked and looked at multiple policy options. Even "cancel for any reason" did not cover this!
If you buy individual trip coverage and book a room on points with a hefty cancellation fee, read that policy with a fine tooth comb, or, better yet, call and ask about this exact situation using the phrase "penalty charge." You don't need to beat around the bush because, if you file a claim, the person reviewing it won't care what the phone agent said – so don't lead them into the wrong answer with semantics.
There may or may not be a policy out there that will cover this, but definitely don't make the assumption that because you bought travel insurance, that you are covered for this niche instance.
I will tell you that we were using a broker for TravelGuard, who repped many companies, and she could not find us one that covered it.
Annual Travel Policies
We recently switched to an annual travel policy with Allianz, called the AllTrips Premier Plan. We are very happy with it (especially with how much we fly) and their "Trip Interruption" even covered us on Christmas when Delta cancelled our flight, had no other flights, told us to buy on JetBlue and submit for reimbursement, and then flat out refused to give us a penny. Allianz covered every dollar of our new flight and we got there the same day, just a few hours late.  Without Allianz, we'd have been out almost $1,900.
It's time for our renewal, so I called the rep that handled our original policy purchase and asked him point blank about this outlier of an issue. He actually said he'd seen one case of it and, at least in the plan we have, it is covered up to the maximum Trip Cancellation benefit on your policy. Our last policy had just $2,000 annually for this but we are raising it to $5,000 going forward. Best of all, should we book one of these insane cancellation penalty hotels ($10,000 +) we can call and upgrade the policy for that year if there hasn't been a claim yet.
Here's the relevant clause in our policy, bolding mine:
If your trip is canceled or rescheduled for a covered reason listed below, we will reimburse you for your non- refundable trip payments, deposits, cancellation fees, and change fees (less available refunds), up to the maximum benefit for Trip Cancellation Coverage. Please note that this coverage only applies before you have left for your trip.
So, we are covered! (Up to our policy max for Trip Cancellation)
I do not know if all Allianz policies work this way, especially the per trip ones, so it's important to do your own research here. I also have no idea about policies from other carrier. But now you know what to look for.
Bottom Line
It's easy to laugh at people anonymously on the Internet who get hit with 5 figure cancellation penalties (although it's hard for me to understand why one would), but a heck of a lot harder to find insurance that covers it.
Hopefully, this article will get you on the right side of things, should the worst happen to you and the need arises for coverage.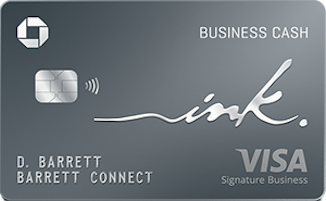 Questions?
Let me know below in the comments, on Twitter, or in the private MilesTalk Facebook group.
And if this post helped you, please consider sharing it!
You can find credit cards that best match your spending habits and bonus categories at Your Best Credit Cards. 
New to all of this? My "introduction to miles and points" book, MilesTalk: Live Your Wildest Travel Dreams Using Miles and Points is available on Amazon and at major booksellers.