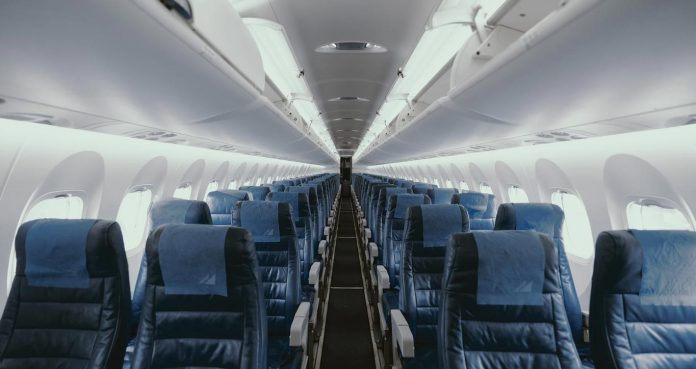 You've probably heard.
United, American, Delta, and Alaska Airlines have all said goodbye to change fees (for now)
This was, obviously, because bookings remain untenably low due to COVID-19 and not because they just got nicer. But offering flexibility on your booking, they are hoping that you will, you know, make a booking…
Keep in mind that Southwest already doesn't charge any change fees, so they didn't have to, well, change anything.
And let's all keep our heads on straight. These fee waivers are permanent until the airlines decide they can stick it to us again. One day, I suspect these fees will make a comeback. They just made the airlines too much money, even though most of us had strong feelings that it wasn't quite fair that they could charge when your plans changed but could do whatever they wanted when their plans changed. Anyway…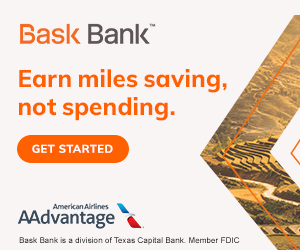 Airline No Change Fee Policies Vary Widely
While all four of the airlines have come out (all within 24 hours of United's announcement leading the charge), they aren't all the same.
Let's take a quick look at what each airline has offered.
United Airlines – No Change Fees
No more change fees starting now on domestic itineraries, including Puerto Rico and US Virgin Islands but not anywhere else besides the US 50 and PR/USVI. i.e. Guam is not included.
Basic economy tickets are not included under this new policy and retain their restrictiveness. International tickets are also excluded although both Basic Economy and International tickets will be covered COVID waivers in place through the end of 2020.
If you change your flight to a flight that costs less, you will not receive a credit or voucher for the fare difference. This makes United's policy, while first, the weakest.
Award tickets will also not be covered. You can redeposit for free more than 30 days before your flight or pay a redeposit fee.
As of Jan 1, 2021, any flyer can standby for an earlier flight free of charge. All elite members will be able to confirm a same day flight change provided the original inventory (fare class) is available.
American Airlines – No Change Fees
Change fees for all domestic and short-haul international flying on Premium Cabin fares and most Main Cabin fares will be eliminated. Basic Economy is excluded from this, like United's policy, but AA's covers the Caribbean, Canada and Mexico (short-haul international).
All customers will have the ability to fly standby on earlier flights for the same destination on the same day at no charge starting Oct. 1, 2020.
Basic Economy fares now come with the ability to tailor your travel experience including upgrades, Preferred and Main Cabin Extra seats, priority boarding and same-day flight changes.
AAdvantage® elite members will be able to apply their current travel benefits on all tickets, including when purchasing a Basic Economy fare, starting this fall. That means you can get upgraded on a Basic Economy fare, though they have removed something as well. You will no longer earn any Elite Qualifying Dollars, Miles, or Segments on Basic Economy fares starting in 2021.
Vouchers for changes to cheaper fares. Unlike United flyers, AA flyers will get a voucher when they change to a less expensive ticket.
The new change fee policy applies to AAdvantage® award tickets as well. (I need more clarity on this. We just went through a huge reorg of AAdvantage award redeposit fees. It *sounds* like on top of those changes, which included the end of free changes at any time but added free redeposits farther in advance, you can now make free changes as well.)
They have also extended their general COVID waivers through Dec 31, 2020 – like United.
Delta Air Lines – No Change Fees
They have also extended the general COVID waiver policy (free changes, free award redeposits) for flights booked through the end of 2020.
Delta will no longer have change fees for domestic flights, including Puerto Rico and the US Virgin Islands (exactly the same as United). They aren't changing standby travel at this time nor did they say what happens if you switch to a cheaper fare (voucher or no voucher?)
Basic Economy tickets are not covered under the new policy either.
Interestingly, while it was easy to find news releases from UA and AA, Delta sort of buried the news here. This, plus the lack of clarity on various issues, tells me that they were not prepared for United's move and really scrambled.
It's odd, too, since for quite some time now, Delta has lead the way in customer-friendly changes.
They have, however, committed to blocking middle seats until January 6, 2021 – a move that I greatly applaud.
Alaska Airlines – No Change Fees
Alaska's "no change fees" policy covers the US, Canada, Costa Rica and Mexico and also excludes Basic Economy fares.
If you change to a cheaper fare, you should get a voucher (as you do now) and if the fare is more expensive, you'll just pay the difference in fare. You still can't get a refund outright unless you book a refundable ticket.
No changes were announced regarding standby.
And yes, Alaska has also extended the general COVID waiver policy (free changes, free award redeposits) for flights booked through the end of 2020.
I asked Alaska how this impacts award travel. It seems it will allow you to change awards on Alaska metal for free ongoing regardless of status. So:
Alaska Award on Alaska metal: Free changes (original inventory needed). Fee to redeposit still applies if no status.
Partner flights: No free changes. Change/redeposit fees still apply once COVID waiver ends.
(This is all very fluid; I won't be surprised if any of that award info changes.)
JetBlue – Change Fees?
JetBlue has not yet come out with a new "no change fees" policy. Free changes are perhaps the primary Mosaic elite perk, so this may have them thinking a bit harder about their approach, though I would think that they have to match.
Overall
I expect these policies to ebb and flow, especially as airlines work to not be in last place. On the one hand, who'd have expected an end to airline ticket change fees. But, on the other hand, wasn't this inevitable in the current climate with waivers being extended months at a time?
Enjoy it while it lasts. I 100% believe that once airlines feel that they can charge these again, they will.
Thoughts?
Let me know below in the comments, on Twitter, or in the private MilesTalk Facebook group.
You can find credit cards that best match your spending habits and bonus categories at Your Best Credit Cards. 
New to all of this? My "introduction to miles and points" book, MilesTalk: Live Your Wildest Travel Dreams Using Miles and Points is available on Amazon and at major booksellers.