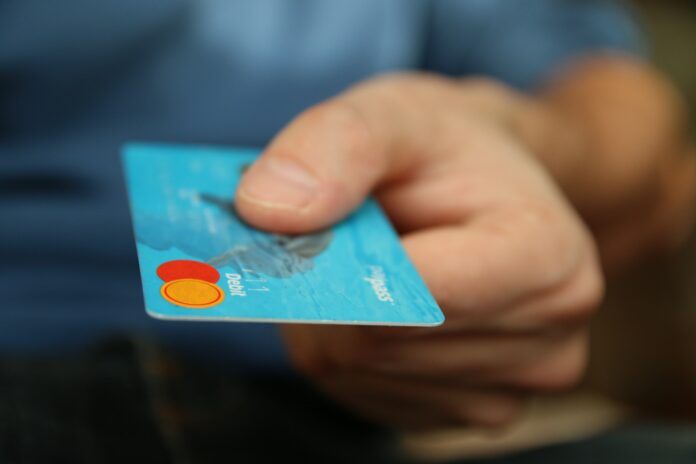 I've been both recommending and using Plastiq for at least 6 years. It's been a great way to pay bills that you couldn't otherwise put on a credit card … on a credit card. This enabled you to easily meet signup bonuses on new credit cards.
Occasionally it even made sense to use a 2X card where you could get outsized value for a redemption and for a brief time, Plastiq even coded in a way that earned 3X on the Chase Ink Preferred, making is a no brainer for as much spend as you had.
I signed on as an "influencer" affiliate at the time and promoted it heavily. All I got in exchange was Fee Free Dollars (not cash) but since I truly would have recommended them regardless, that was more than enough for me.
I also liked that the program manager promised me that I didn't need to keep an eye on my FFD expiration dates as for affiliates, the FFDs would never expire.
Several changes have happened in those 6 years, however.
The fee for using credit cards rose from 2.5% to 2.85% to 2.9% (where it is now)
The fee for using debit cards soared from 1% to 2.9%
Card issuers started disallowing more and more transaction types, leading to this rather confusing matrix of what cards could pay what bills on Plastiq.
At one point refer a friend bonuses dropped all the way down to a measly 100 FFDs for a successful referral. At least they reversed course there and it now sits at 2500 FFDs for a new business that makes $2,500 in payments.
In February 2023, American Express bowed out of accepting Plastiq entirely, leaving only Visa and Mastercard according to the payment matrix.
In May 2023, Plastiq filed for Chapter 11 bankruptcy. This means they are still a going concern and are trying to reorganize their debts (meaning pay vendors less than they are owed) to avoid Chapter 7 bankruptcy which would mean they went out of business. Companies emerge from Chapter 11 all the time, so there's no reason to think this means Plastiq won't survive, although we don't know that they will, either.
They also seem to have dropped live chat support (unless the hours are just very limited) in favor of an email support ticketing system. Responses take about a day and they are not inclined to be helpful, from my experience.
I frankly hadn't given them too much thought in a while, until I went to pay an insurance bill using my accrued Fee Free Dollars.
But I couldn't. Because my Fee Free Dollars were wiped out to 0. Plastiq did institute a new FFD expiration policy where you must earn or burn FFDs within a 90 day period or they all expire.
I missed that, however I wouldn't have been concerned since I made a payment last June using them, long after this policy came into effect. I had 8,872 FFDs left and planed to keep using them on business insurance payments.
So I contacted support, including a copy of the email from their executive that informed me that my FFDs would "never expire." Never is pretty clear as a word, right? It means never.
I had three exchanges with Plastiq support, in which no support rep told me the same story as the last but all were adamant that they did not care what anyone at Plastiq promised me – they would make sure I did not get them back.
Agent 1 (In response to me saying that mine should never expire, providing proof): "This was before we changed to our new platform before lockdown. At that time, about 3-4 years ago the do expire. Fee-Free Dollars (FFDs) expire after 90 days. The expiration date resets when more FFDs are earned or a portion of the FFD balance is used. For more information on FFDs, please visit our Help Center."
Agent 2 (I wrote back saying this made no sense as I just used my old FFDs one year ago and had certainly not been using them every 90 days since lockdown): "Your last payment using FFDS was Payment ID# xxxxxx (Dec 2021)where all available FFDs were used at that time and that particular payment then had zero Plastiq fees applied."
This was an unequivocal lie. I knew I had FFDs remaining. And my last payment (clearly shown in their system!) was June 2022, not Dec 2021. What's more, that payment was for a very uneven amount. It would have been lotto-like odds that I'd have used every single fee free dollar and not owed a singly penny on top. So I replied as such.
Agent 3: "Thanks for contacting Plastiq Support. Unfortunately the FFD's you had in your account (8,872) expired on 5/5/23. Fee-Free Dollars (FFDs) expire after 90 days. The expiration date resets when more FFDs are earned or a portion of the FFD balance is used. For more information on FFDs, please visit our Help Center."
OK wait – so my FFDs that "never expire" expire after 90 days, but I last made a payment in June of 2022 and then ELEVEN months later (not 90 days), they expire all my FFDs, without warning or explanation.
They won't budge either. The last reply was 22 hours ago, but I'm not waiting any longer as they've dug their heels in that their own words cannot be relied upon. Not only did they renege on their promise to me that as a partner, they would "never expire," but they gave me three different answers to try and wiggle out of reinstating them. At a 2.9% fee, this is just $257. But it's $257 I earned as an affiliate. And they've stolen it.
Bottom Line
I don't expect anyone to care about my FFD situation. It was unique to me as a Partner of Plastiq. But I do think that it speaks volumes about what to expect from their support team if you have an issue. They just aren't the customer-centric company they once were – at least not in my experience.
You'll also note I've purely given the facts above. There's no embellishment. Facts are facts and you can do with that what you will.
Luckily there is an alternative I've been working with for a couple of years as well. You have to be a business to use it, but it's undeniably a more useful service now given that they still accept American Express cards. Some Amex business cards require up to $15,000 in minimum spend for a bonus, so using Melio for payments can make a lot of sense, even at 2.9%. (Ideally only for some of that bonus, not all, or that does get costly.
You can check out Melio here.
Have you had any problems with Plastiq lately? What's your take? Let me know below.
Thoughts?
Let me know below in the comments, on Twitter, or in the private MilesTalk Facebook group. And don't forget to follow me on Instagram for all sorts of tips on miles, points, credit cards, and travel.
If this post helped you, please consider sharing it!
You can find credit cards that best match your spending habits and bonus categories at Your Best Credit Cards. 
New to all of this? My "introduction to miles and points" book, MilesTalk: Live Your Wildest Travel Dreams Using Miles and Points is available on Amazon and at major booksellers.