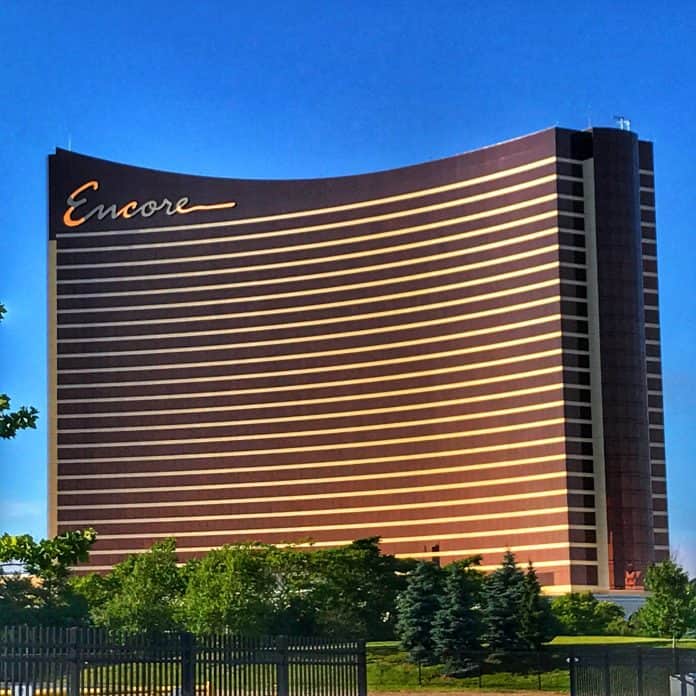 Encore Boston Harbor
I was pretty excited for the Grand Opening of Wynn's Encore Boston Harbor. I don't really "cover" casinos per se, unless you count when I reviewed the Ocean Casino Resort in Atlantic City and the Hard Rock Atlantic City last year – both geared towards the status matches I got and the benefits I received from those matches.
(Sidebar: You really should read TravelZork and listen to Travel Fanboy for casino loyalty content.)
As an avid casino-goer and aficionado of the Status Match Merry Go Round that includes casino status as an integral part of the plan, I had to check out the new Encore Boston Harbor – the mega-casino complex that opened just last Sunday. It helped that Michael Trager, of TravelZork fame, was in town to check it out for his birthday – so off I went!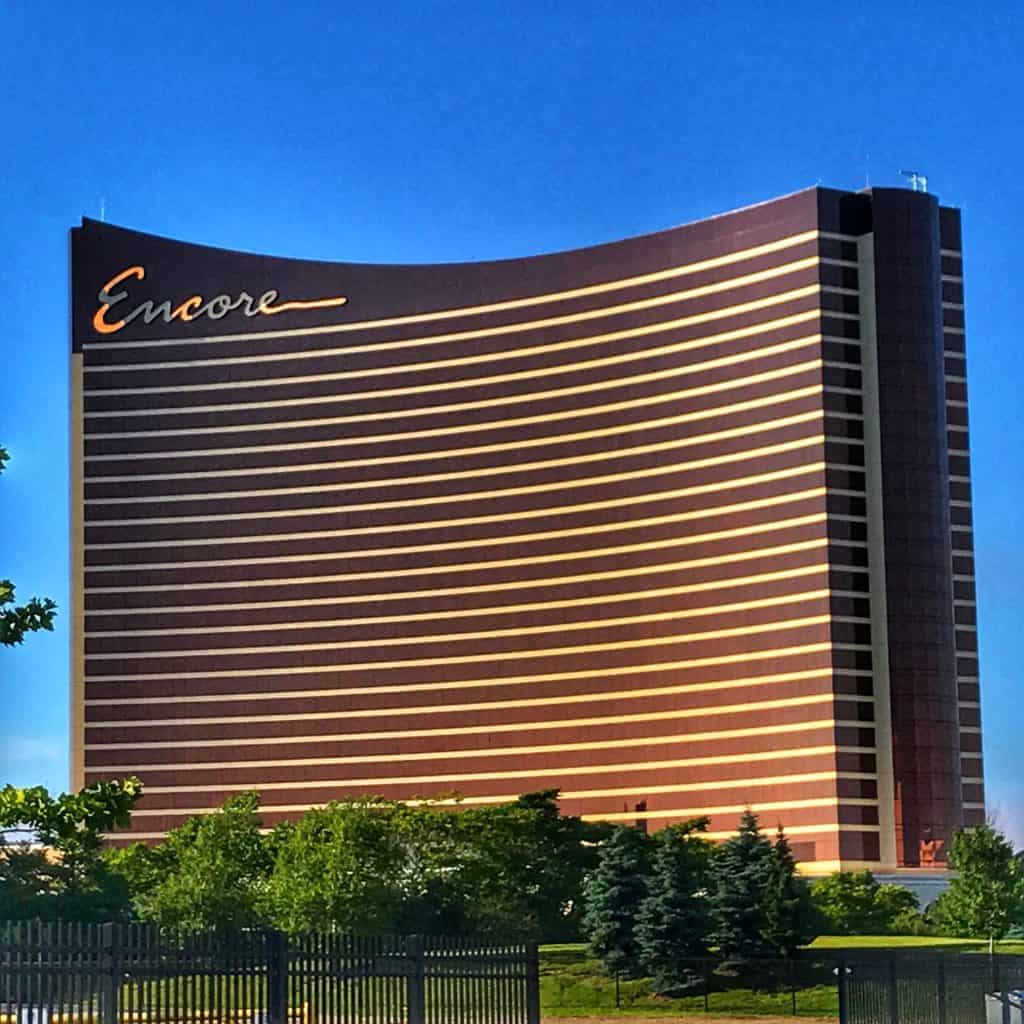 I'm not here to "review" the Encore. I just wanted to write a short blog post that will answer a few of the many questions I had before going.
If I missed anything, just write a comment and I'll get back to you!
How do you get to Encore Boston Harbor?
It's just outside Boston proper, in Everett. From northwest Boston (I stayed at the brand new Courtyard Downtown North Station, which I definitely recommend) it was about a 10-15 minute Uber ride. Encore has a page on the various transportation options to get to Encore Boston Harbor, including by ferry!
I didn't stay at Encore because room rates were hovering around $700 mid-week. Maybe once it's been open a while rates will fall to more reasonable levels.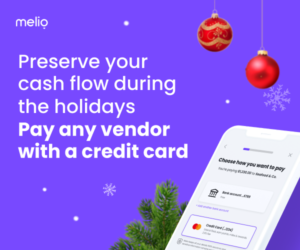 Parking at Encore Boston Harbor
Update October 2019: Parking is now free for all!
On-site parking will cost you up to a whopping $22 for up to 6 hours or $42 for 24 hours. There are off-site lots with shuttles that appear to be free for up to 6 hours. Read more here.
But here's the best tip I learned while speaking to the Red Card folks.
You can park for free using just ONE COMP DOLLAR.
That's right. $42 cash or ONE comp dollar. So if you drive, plan to play at least a tiny bit and earn that one comp dollar.
Table Minimums at Encore Boston Harbor
Holy. Cow. 
I have never seen anything like it.
The only place I have seen higher minimums in my life (and I've been to a lot of casino destinations including Macau in China) was in Monte Carlo. And just by a hair.
On a Wednesday night at midnight (not a holiday) the lowest craps table was $50, the lowest blackjack table was $50 (and with awful 6/5 odds to boot!) and the lowest baccarat table was $100.
To focus on the 6:5 $50 blackjack for a moment…. As Michael pointed out to me, generally higher minimum blackjack tables have "true odds" which means 3:2 blackjack payouts. An exception could be when it's single deck. Lower minimum games (under $25) have a technically higher operating cost, making 6:% payouts there forgivable.
But here we had full shoes paying 6:5 at $50 minimum. Wow.
This is not for "the gambler." This is for the guy that has been anxiously awaiting a Boston casino.
Wynn Red Card (Player's Card) and Status Matches
There's only one "tier" of status here. Red.
And so while I know the number one question MilesTalkers may have is how to status match, the answer is both that they are not offering a status match and that even if they wanted to, there is no higher tier. Of course your room comp offers and the like are tied to your gambling levels. But there's no black card here.
Of note, having gambled previously, although not in a while, at Wynn/Encore in Las Vegas, I was sent a mailer with a copy of my Red Card and $100 in free slot play loaded on, good until the end of August 2019. While the mailer said it wasn't valid in June, it was actually there when I asked at the Red Card booth and I used it successfully.
Dining at Encore Boston Harbor
I only had one meal there, at Red 8, which was very tasty with a number of service miscues. I'll chalk the service up to opening week growing pains. With 12 dining options, you'll find something you like. Prices weren't cheap, but weren't exorbitant either.  The only really casual spot is a burger bar – and a Dunkin' Donuts.
The main thing to know is that when you get hungry late, you have no food court style options. A few places stay open to the wee hours, but they will necessitate a wait for food as they are sit down dining spots.  The only late night quick option is the aforementioned Dunkin' – which only had breakfast options. on the menu.
How Does Encore Boston Harbor "Feel"?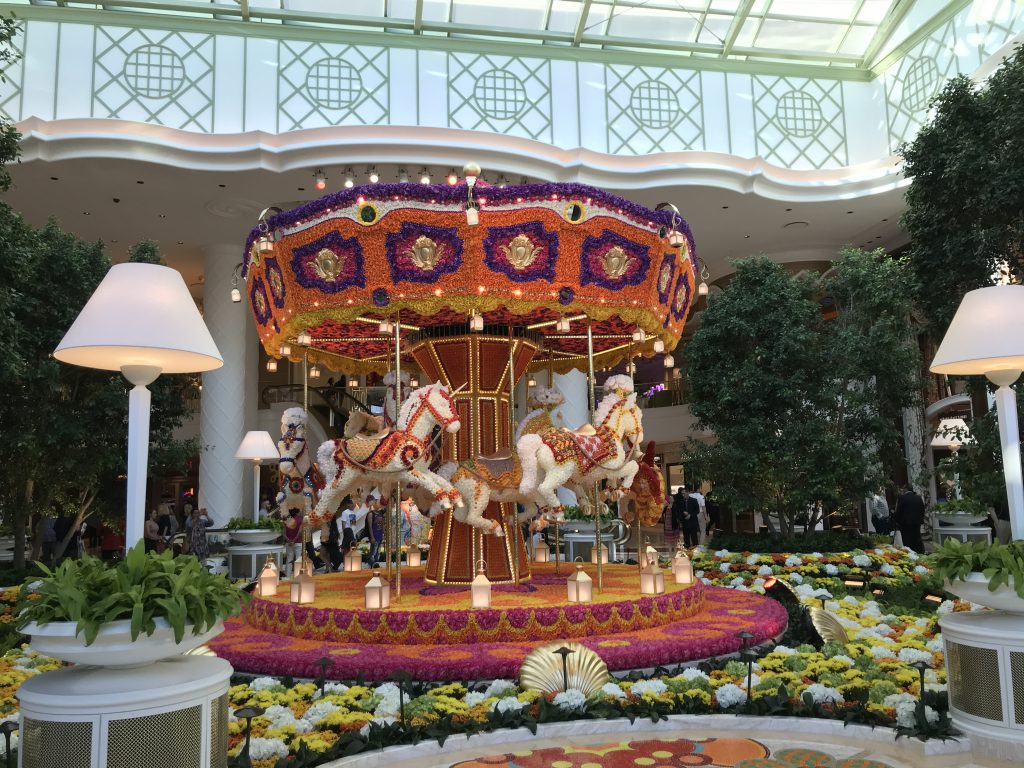 Honestly, like Vegas!
I didn't take a million pictures, but I can assure you that it feels just like being at Encore in Vegas. The whole complex is massive, two stories of dining, nightlife, and gambling.
Aside from the crazy table minimums, which I HAVE to think will come down. when the novelty wears off a bit, it's a true resort experience.
If they are generous with room offers for casino players and drop the minimums, I'd definitely head back up there from NYC for a weekend of fun and gambling.
Have you been to Encore Boston Harbor? What did you think?
Let me know here, on Twitter, or in the private MilesTalk Facebook group.
You can find credit cards that best match your spending habits and bonus categories at Your Best Credit Cards. 
New to all of this? My "introduction to miles and points" book, MilesTalk: Live Your Wildest Travel Dreams Using Miles and Points is available on Amazon and at major booksellers.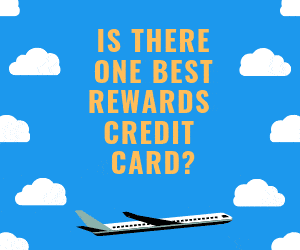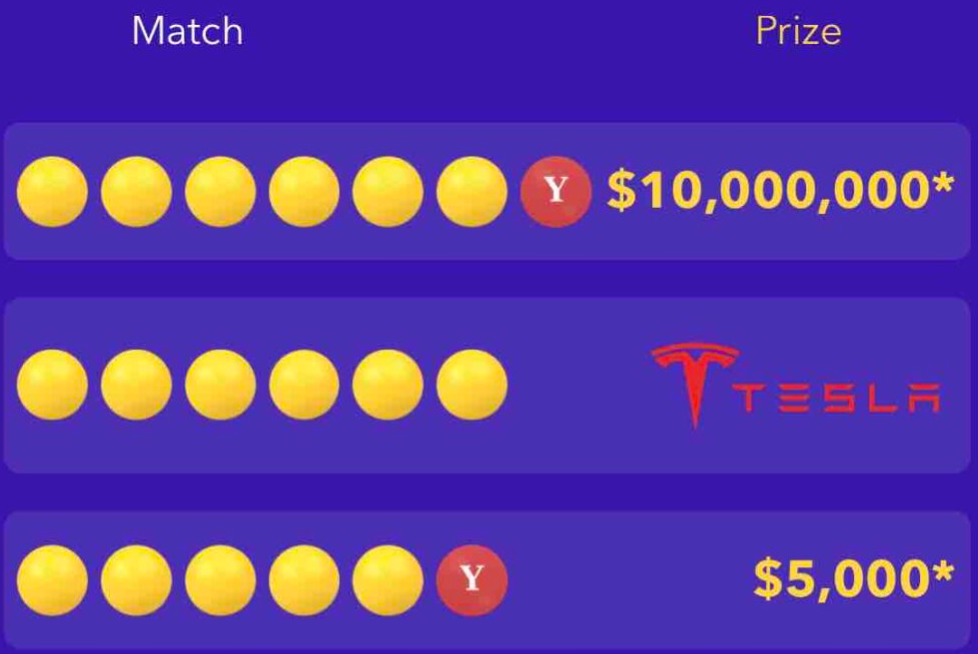 What is Yotta Savings?: The Yotta Savigs account is a really fun way to earn interest at a higher rate than Marcus while having some fun each night when the Yotta prize ball drops. Currently, the statistical odds imply a net savings rate of between around 1% and 3% - at a time when banks like Marcus are offering a paltry 0.5%. Plus, it's fun! | Read my review of Yotta.