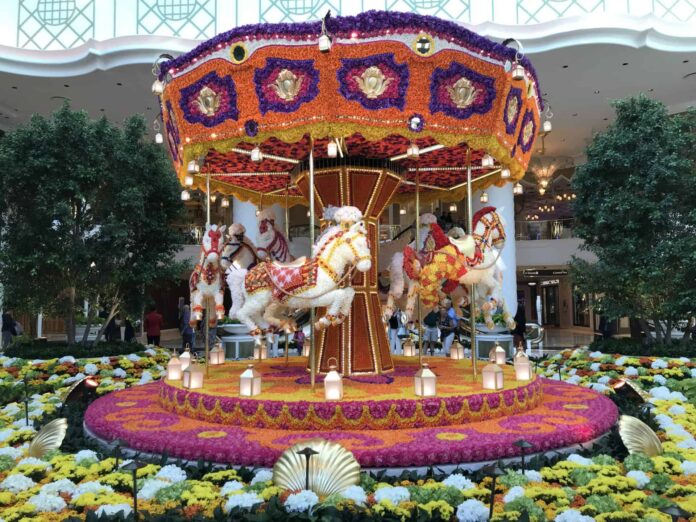 Last Month's Downgrades
A month ago Caesars Rewards made the news for all the wrong reasons.
We all know the MilesTalk Status Match Merry Go Round has gotten popular. Too popular.
Last month, Caesars decided to insert new terms in their Terms and Conditions that specifically said:
Please Note: You must have earned Tier Status with your current loyalty program in order for your status to be matched.  Caesars Rewards will not grant status to WR members who came into the WR program from a tier match promotion with other programs or who previously had recent Caesars Rewards status that was about to expire, and vice versa.
Essentially this says that Merry Go Rounders are no longer welcome (although notably it has been confirmed that Wyndham status via the Wyndham Business Earner credit card still qualifies as "earned" status and eligible for the match).
But then they went a step further and started downgrading all members that had "rematched" (i.e. Merry Go Rounders). I called that out at the time as Dirty Pool – not because I don't understand why they'd want to crack down on the practice, but because they put the rule in place more than a month after the new program year started and people submitted their matches according to the terms in place at the time.
Caesars Reverses Course on Downgrades
Well, it seems that either someone at Caesars (or perhaps someone at the Gaming Commission??) realized that you can't just change the terms after the fact.
As such, they have begun re-upgrading members back to Diamond for the 2022 program year. The email they are sending out says:
Your Caesars Rewards® Tier Status was recently downgraded because you no longer qualified for a Tier match in our Wyndham Rewards tier matching program. Under our current program terms, Wyndham Rewards members who have earned their Member Level through a tier matching program, including the Caesars Rewards tier matching program, are not eligible for a match. Please see our program website here for more information on Tier match eligibility.
After re-reviewing your original Tier match request and your account, we are postponing enforcement of the exclusion described above for your account until our next program year. We have upgraded your Tier Status to the level it was before the downgrade, and this Tier will remain in place until January 31, 2023.
After that date, you can submit another request for a Tier match if you qualify. The terms and conditions of our program are subject to change at any time, so please review the program website next year to see if you still qualify for a match. Thank you for being a valued Caesars Rewards member.
Note that they are VERY clear that this will be the last re-match. So if Caesars Diamond status works well for you, you may want to consider that Wyndham Business Earner card…
Meanwhile, Hyatt <–> MGM Rewards is still working (for now) so another option is to shift your business that way. Who knows, maybe MGM doesn't mind people matching back and forth if they favor their properties as a result….
Thoughts?
Let me know below in the comments, on Twitter, or in the private MilesTalk Facebook group. And don't forget to follow me on Instagram for all sorts of tips on miles, points, credit cards, and travel.
If this post helped you, please consider sharing it!
You can find credit cards that best match your spending habits and bonus categories at Your Best Credit Cards. 
New to all of this? My "introduction to miles and points" book, MilesTalk: Live Your Wildest Travel Dreams Using Miles and Points is available on Amazon and at major booksellers.