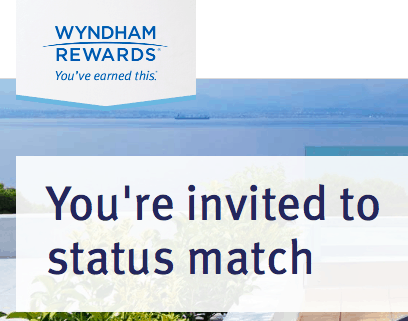 Status Matches: Wyndham Diamond, Caesars Diamond, Mlife Gold, Hyatt Explorist
Wyndham is offering a status match right now and you should definitely take advantage.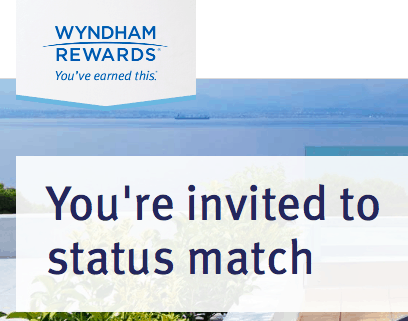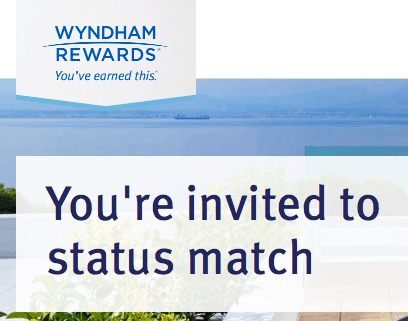 I saw this just now over on Loyalty Lobby but I don't think they understand what a good match this is.
Wyndham Diamond Status Match
Here a link to the Wyndham Status Match page.
First, let's look at what matches where so you can see how crazy easy this match is.
Hotel Loyalty Program
Hotel Loyalty Program Status
Equivalent Wyndham Rewards Member Level (the "Equivalent Member Level")

Marriott Rewards

Rewards Member

GOLD

Silver Elite

PLATINUM

Gold Elite
Platinum Elite

Platinum Premier Elite

Platinum Premier Elite with Ambassador

DIAMOND

Starwood Preferred Guest

Preferred

GOLD

Gold

PLATINUM

Platinum

DIAMOND

Hilton Honors

Member

GOLD

Silver

PLATINUM

Gold
Diamond

DIAMOND

Choice Privileges

Member

GOLD

Gold
Platinum

PLATINUM

Diamond

DIAMOND

Best Western

Blue

GOLD

Gold
Platinum
Diamond

PLATINUM

Diamond Select

DIAMOND

Hyatt

Member

GOLD

Discoverist
Explorist

PLATINUM

Globalist

DIAMOND

IHG

Club Member

GOLD

Gold Elite

PLATINUM

Platinum Elite
Spire Elite

DIAMOND

Radisson Rewards

Club

GOLD

Silver

PLATINUM

Gold
Platinum

DIAMOND

Omni Select Guest

Gold

GOLD

Platinum

PLATINUM

Black

DIAMOND
For reasons I cannot understand, they are matching status levels like Hilton Gold and Marriott Gold, which are available as easily as getting candy, all the way to top tier Diamond.  That means that a majority of people reading this right now are eligible. Heck, you could just apply for a Hilton Business or Ascend credit card and you'd be all set.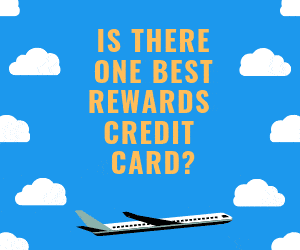 I do not understand at all why they want top tier Hyatt only for Diamond while Hilton Gold is matched to Diamond. But just go with it…
So why is this so exciting and how does Hyatt figure into all this? Remember my post early this summer? 5 Status Matches and 5 Free Hotel Nights in 1 Day: Atlantic City – Hard Rock and Ocean AC Resort.
It was one of my most visited blog posts this year and you can see why. It presented quite the opportunity. Unfortunately, that opportunity has ended.
Mlife Status Match at Borgata
For those without an existing casino status or Hyatt/Mlife status, Wyndham Diamond was one of the few ways in. Thanks to a partnership between Wyndham and Total Rewards, you can match your Wyndham Diamond status to Total Rewards Diamond. That will give you the ability to match that Total Rewards Diamond card to Mlife Gold (must be done in person at Borgata in Atlantic City, NJ – I don't think it will work in Vegas). It might also work at the new MGM Springfield in Massachusents which has a grand opening status match program, although that one is a bit shrouded in mystery.
Hyatt Explorist Status Match
If you successfully match to Mlife Gold, you will then *also* be able to match your Mlife Gold status to Hyatt Explorist, which is their 2nd highest tier and comes with 4 club lounge  certificates. I did this myself this summer, as did dozens of MilesTalk group members.
Your new Total Rewards status will also get you 4 free nights at the Atlantis in the Bahamas, though you'll pay substantial resort fees and dining fees.
Caveat: There's always a *chance* that Total Rewards won't match this 90 day temporary status. But the cost is zero and the effort is almost zero, so give it a shot. I'm already Wyndham Diamond so I cannot do this myself.
If anyone knows a way to match Total Rewards to Mlife in Vegas, etc., please share. I'm told it's not possible but maybe somebody knows a way.
Questions about how this all works?  Let me know here, on Twitter, or in the private MilesTalk Facebook group.
New to all of this? My new "introduction to miles and points" book, MilesTalk: Live Your Wildest Travel Dreams Using Miles and Points is available now.