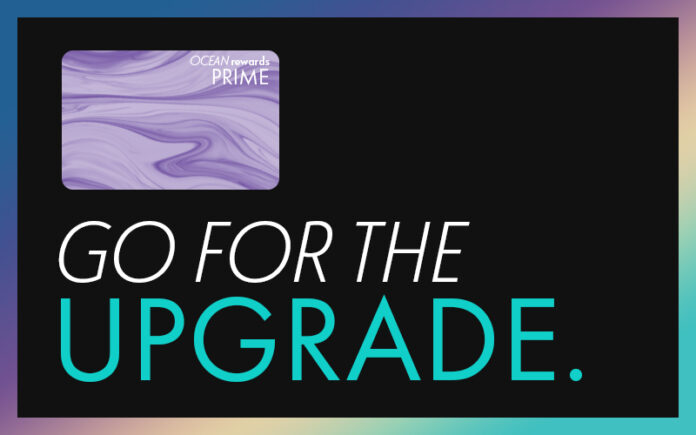 OK folks, time for a quick update on the Status Match Merry Go Round for those local to Atlantic City….
I took a trip down this past weekend. Thanks to COVID, I hadn't been in almost two years and I wanted to check in on the state of status matches. After all, MilesTalk is quite possibly best known for the Status Match Merry Go Round.
And thanks to this trip, I have some tips to share that you won't find anywhere else…
I'm not going to recap the entire Atlantic City portion of the Merry Go Round as you can read that on the Status Match Merry Go Round page. I'm not going to touch on the MGM/Caesars matches here because we all took care of that in January/February (right?)
But if you've been on the Merry Go Round, you may think that your Hard Rock and Ocean matches are once per lifetime – because that's what they imply. Neither is "quite" accurate.
Re-Matching at Hard Rock Atlantic City
The official Hard Rock Atlantic City Tier Match page clearly states that the Tier Match is for new members only.
In practice, at least in 2019 and again in 2021 (this past weekend), I was able to re-match from Caesars Diamond back to Rock Royalty. Now, Rock Royalty doesn't mean too much on its own. You won't get any new member offers like the free room or slot dollars. But you will get free parking and you'll also get a free monthly car wash.
OK, that's cool…. but hardly enough to make a trip down for.
Note that I'm being told that as of Dec 2021, expiration dates are not printing on the Hard Rock cards which makes them invalid for matching at Ocean. You can show Ocean that card and your online expiration date – but it can take 24 hours for the status to show online. So, plan accordingly.
Re-Matching at Ocean
On the boardwalk just a 5 minute walk south of Hard Rock sits the Ocean Casino Resort. I love the Ocean for its ocean views, pool./jacuzzi, and fun gambling vibe. I kind of dislike its nightlife and dining.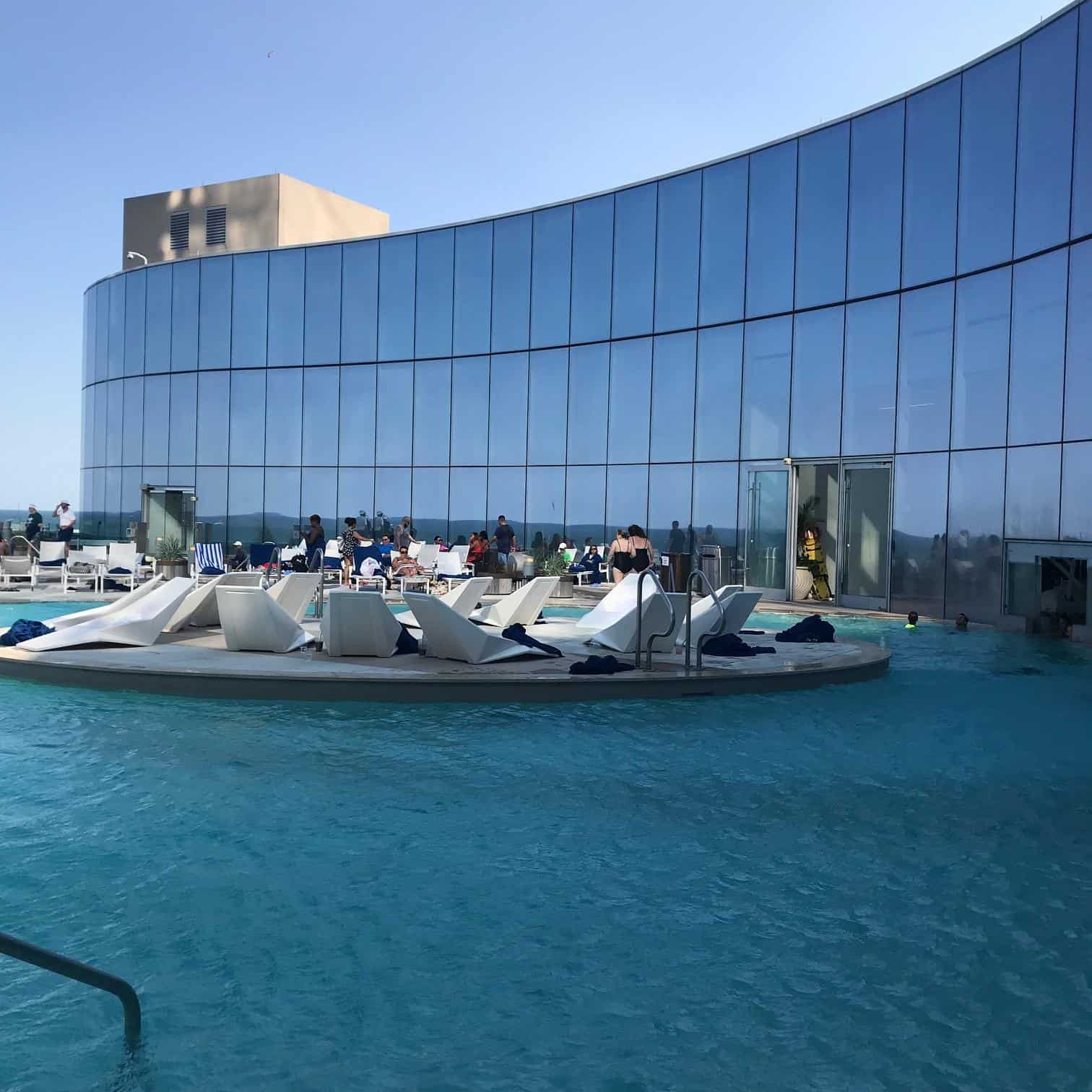 The last time (in 2019) I tried to "re-match" as an existing cardholder I was denied. But I was down for the weekend partially to test all the matches, so why not give it a whirl!
I walked up to the rewards desk with my Caesars Diamond card and my MGM MLife Gold card – the usual matching cards – and asked if they were matching. The answer was very surprising: "We do not match to Caesars Diamond or MLife Gold." (They require Seven Stars for Caesars or Mlife Platinum.)
Then he added "We also match from Hard Rock… Rock Royalty and up."
Bazinga!!
I forked over my newly minted Rock Royalty card and he started the process. The gentleman took quite a bit of time, filling out some manual forms and the like, and then returned with a shiny purple "Ocean Prime" card. (Details on Ocean Prime)
At first I thought I just got super lucky. My address has changed since the last time i was there…. I thought maybe he made a new account. (Note: they would rarely make such a mistake since your birthday and phone number is also in the system).
But later on, I found out why he was able to re-match me. Ocean will match both new members AND members that have been "inactive" for 12 months. Well, due to COVID, I had indeed been inactive for 12 months!
Along with the purple Prime card, I was given a coupon for a free lounge visit (+1) to use within 72 hours as well as a hang tag for the card allowing for parking in "preferred" spaces on levels 7 and 12. Valet is also free with Prime.
But that's not what got me all excited.
I read over the benefits and saw that Prime members get an annual free oceanview MSC cruise in the Caribbean with no port fees and an annual 2 night COMP stay at Wynn.
Read ALL of the details on the Wynn Free Nights in my followup post.
Next, you get a once annual free cruise in an oceanview room. It's a 7 night Caribbean cruise and they cover tax and port fees. When I searched for a cruise of this type on the MSC website, I found that this is worth over $1,700. I do not know if there are any blackout dates for the free cruise. I suspect that either you love cruises and will make this work or you probably don't care that much.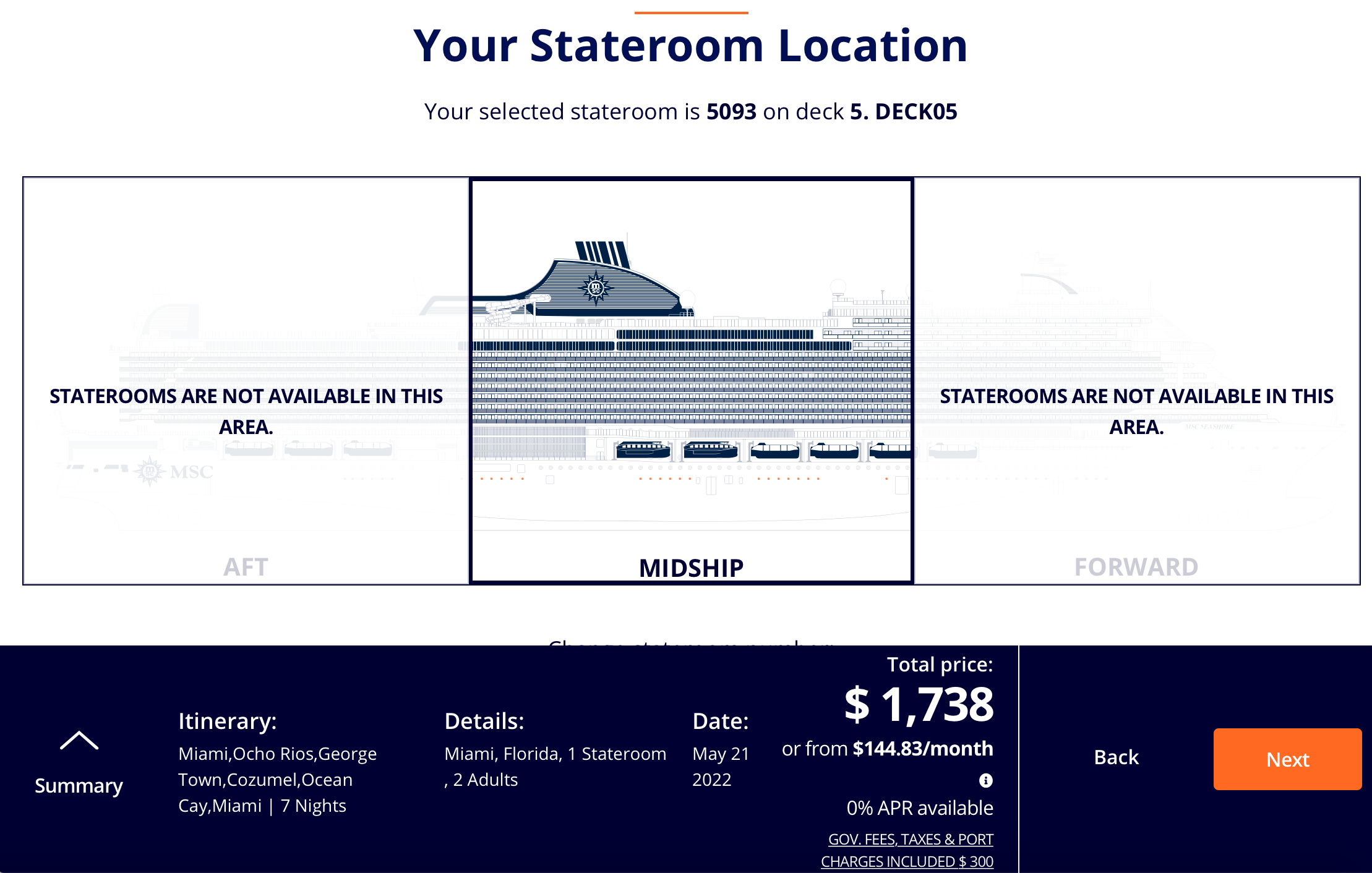 Read ALL the details on the free MSC Cruise in my followup post here.
On top of all this, you get a free 2 night hotel stay at Ocean, but Saturdays are excluded. I *think* that is also available for "re-matched" players as everything else seems to be.
If you do stay at Ocean while you have Prime status, resort fees are waived and you can access the Avila Lounge for $10/pp in comps.
One more thing:
The brochure lists both the cruise and Wynn nights as "annual" benefits. I'm not positive, but it seems that much like an Amex incidental credit, you should be able to use this in both calendar years of your status year, meaning that you may be able to have a cruise and a Wynn stay in 2021 and again in 2022 – but before the June 30th program year end. I will be sure to test this out with at least Wynn.
Bottom Line
For those within easy driving distance of Atlantic City, it's a bit of a no brainer to match your Caesars Diamond or MGM MLife Gold to Rock Royalty at Hard Rock and then walk next door to Ocean for the main event.
However, if you have played (even one minute) with your player's card at Ocean within the last 12 months, you will sadly be ineligible. 
As an aside, Atlantic City was absolutely packed last weekend. And the casinos are both 95% mask free and are allowing smoking. So, if you are being careful like I am, bring your "good" mask, like an N95 or KN95.
I sure do miss Ocean being part of World of Hyatt. But it's not anymore, and Borgata, though part of MGM Mlife, is not yet bookable using Hyatt points either. There are not currently any casino hotels in Atlantic City at which you can use points, although there is a Courtyard just off the boardwalk and a Sheraton at the Convention Center and you can also redeem Wyndham points at Caesars – however generally at a rate that is not worthwhile.
Lastly, if you know of any additional ways to further parlay this Ocean Prime status, please let me know in the comments!! I wouldn't be surprised if there is a casino in the northeast that will match something good from Ocean Prime. Perhaps if someone is local to MGM Springfield they can take a stab at it there and see if they will match higher than Gold.
Chase Sapphire Preferred® Card Earn 60,000 bonus Ultimate Rewards points (worth up to $750 or more!) when you spend $4,000 in 3 months. How to apply for this offer.
Thoughts?
Let me know below in the comments, on Twitter, or in the private MilesTalk Facebook group. And don't forget to follow me on Instagram for all sorts of tips on miles, points, credit cards, and travel.
If this post helped you, please consider sharing it!
You can find credit cards that best match your spending habits and bonus categories at Your Best Credit Cards. 
New to all of this? My "introduction to miles and points" book, MilesTalk: Live Your Wildest Travel Dreams Using Miles and Points is available on Amazon and at major booksellers.