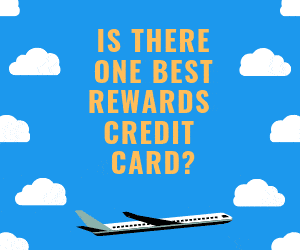 I didn't know how else to title this. Since last night I've been bookmarking things to share with you. So before there's any more, let me begin:
1) There's a very interesting award seat sale on from Avianca's LifeMiles. Whether you buy Avianca miles or want to transfer your Citi ThankYou points into LifeMiles (1:1, nearly instant transfer time), you should check the sale to see if any award routes word for you. They are primarily from the US to Asia, for example NYC/LAX to TPE, PVG, ICN, PVG, LAX-SIN, etc. They include Business and even First Class, where available, and are on partner airlines like Asiana. You have until Sept 18th to book, though you don't have to travel by then. While the sale is "up to 48% off" I'm seeing most routes around 20% off.  Still, NYC to Beijing for 72,000 in First Class (one way) is nothing to sneeze at.  Link to the sale chart is here.  H/T LoyaltyLobby
2) I mentioned this in the Facebook group last night. There's a 35% transfer bonus when moving Marriott points into Aeroplan. Only valid September 13 – 17, 2018. Given that Aeroplan already has some great ways to spend them on Star Alliance flights (I booked my Lufthansa First Class flight using Aeroplan) and the resolution of the spat between Aeroplan and Air Canada (meaning they will stay aligned and the program stays in tact), this is worth looking at if you are flush with Marriott points. There should be info on the Aeroplan website on Sept 13. Don't move miles before then!! H/T: Loyalty Lobby
3) Have Iberia Avios? From the wild promo maybe?  There's wide open availability right now from the US to Madrid up front. Hurry. H/T: Monkey Miles
4) Marriott launches fall/winter promotion (MegaBonus). It's pretty lame – as you may expect now that Stariott is the 800 pound gorilla of hotel loyalty, but it's something and you may as well register because points are points.  I'm curious about the referenced contest, though the link for that didn't work for me. Hello, Marriott IT.
Register by January 7, 2019
Stay at any of our participating hotels and resorts worldwide between September 26, 2018 and January 31, 2019.
Earn 2,000 bonus points on all stays* of two or more nights and 1,000 bonus points per brand, starting with your second brand.
Play our game 29 Ways to Stay from October 4 through November 1 to learn more about our 29 brands and for the chance to win prizes, including points and free nights.**
5) Alaska Airlines now has a formal status match program – and why you should wait until October to take advantage. (I matched to Alaska last year and think they are great, though they are reducing ex-VX service from JFK.)
6) In case you missed it, all of the Hilton Amex cards launched elevated signup bonuses yesterday. Bonuses total 475,000 and I talk about the best redemptions. And people are still getting the 100,000 Amex Platinum signup bonus offer via CardMatch.
Am I missing anything?  Let me know here, on Twitter, or in the private MilesTalk Facebook group.
New to all of this? My new "introduction to miles and points" book, MilesTalk: Live Your Wildest Travel Dreams Using Miles and Points is available now.