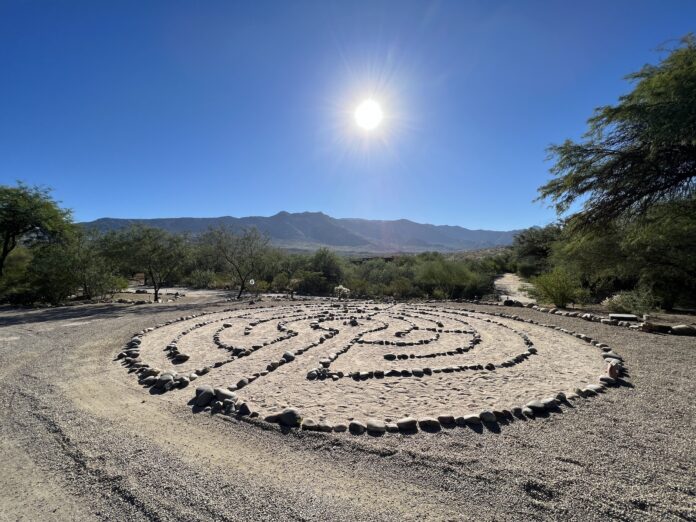 Overview
In October, Hyatt brought back the BOGO (Buy One Night, Get One Free) promotion for Miraval. This is a promo that they've run before, although this year, with demand higher, they limited it to Sunday-Friday stays (Friday and Saturday nights are excluded).
I was positively thrilled with the timing. I'd yet to make it to Miraval and had heard great things. My birthday was coming up (it was earlier in November) and I thought that a four night stay at Miraval would be the perfect birthday present.
We almost stayed at the Miraval Berkshires last year on the BOGO, but at the time we still had our dog who was on his last days and they have a strict no pets policy, so that BOGO was a No Go.
So, for this trip we flew into Phoenix and started with two nights at the Phoenician in Scottsdale using Marriott Bonvoy points (good to use pre-devaluation!) and then drove to the Miraval in the Tuscon area in a nice Mercedes A220 that was in the Hertz President's Circle "Ultimate Choice" lot (Yes, the status you get with the Venture X card).Ultimate Choice can be full of run of the mill cars – or you can get lucky. There was also a BMW convertible available, but a bit small for our luggage.
It was about a two hour drive. Note that if your whole trip is the Miraval, you can fly into Tuscon and they will pick you up in a shuttle at no charge. There is no similar option from Phoenix.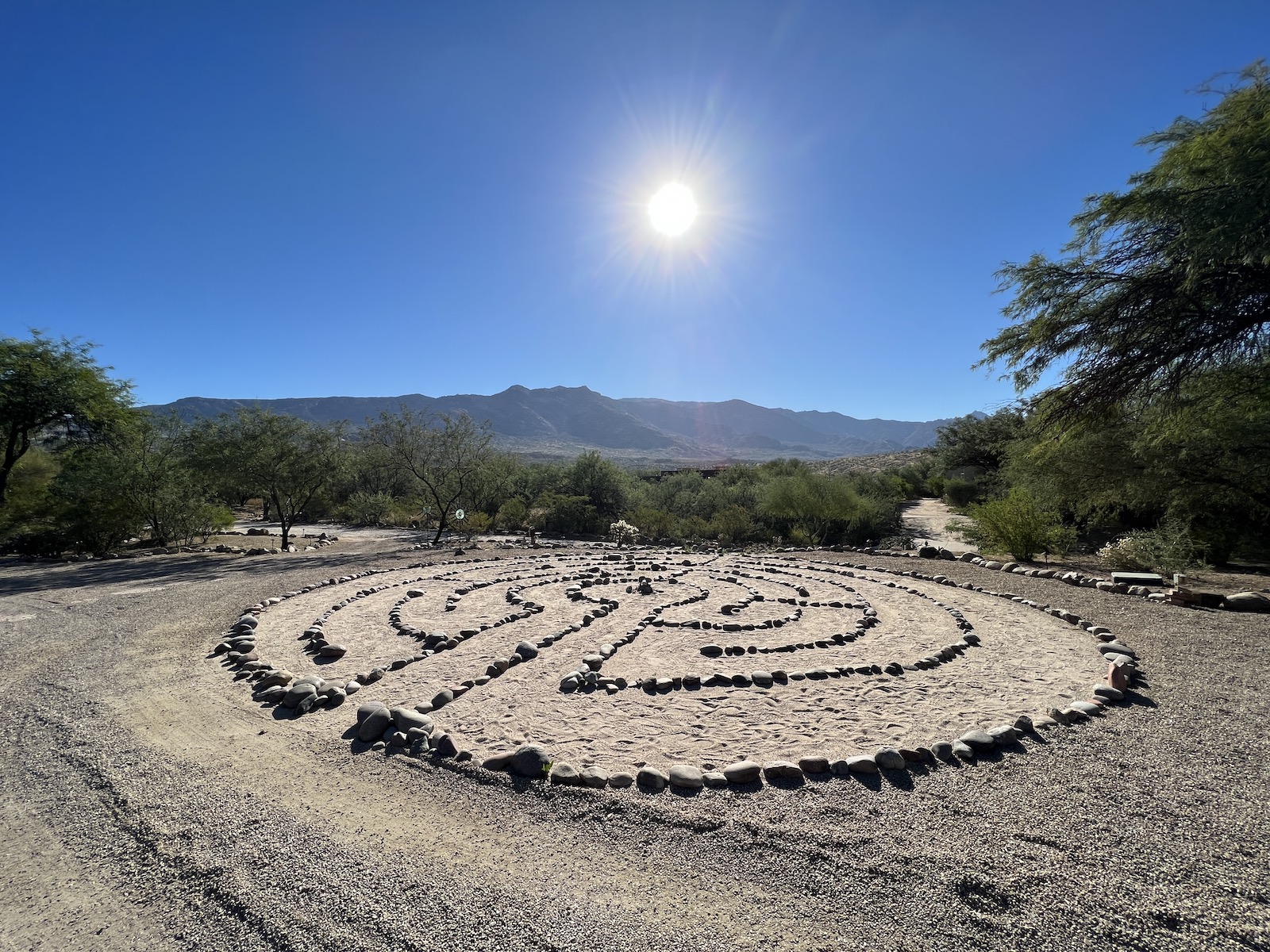 Booking the Miraval Using World of Hyatt Points
Booking required calling 866.792.3395 and being very patient until I could speak to someone that handled the Miraval Arizona. World of Hyatt team members cannot book or really do much of anything with a Miraval reservation as they are not fully integrated. It took some time but, once I got a representative that handles Arizona, we got it booked fairly quickly.
Using the BOGO, a two person, four night stay came out to 130,000 World of Hyatt points – a steal compared to a cash rate of well over $5,000 (at a minimum of about $1,250 a night). Resort fees are waived on award reservations so we had nothing to pay besides the 130,000 points.
I was then emailed information on the activities on offer and we agreed to reconvene a few days later once my wife and I had time to review.
We went through the pretty daunting (massive!) list of activities and picked out what we wanted. This was about 3 weeks before the stay. Our agent, who was great, worked patiently with us to make our activity bookings. This was, however, pain point #1 with Miraval. The call took over an hour and both my wife and I were unable to book several things we wanted as they were already full. At one point, our advisor emailed to let us know we cleared a couple of waitlists, though not all. And, no, you cannot do this online. It has to be done manually by phone.
They say that things start to get full about a month in advance, so whenever you book, you do want to IMMEDIATELY start with your activity bookings.
Tip: Once you are on property, you will assume that you'll be notified if you clear any waitlists. But you most likely won't because, as we learned, they don't check waitlists all that often and if someone cancels and then an hour later someone asks for that slot, they will be given it even if you were 1st on the waitlist – because that's just how it is. It's not automated. So, if you really want an activity, you should check with the advisors multiple times a day.
Lastly, regarding booking, you should know that if you have any available, you can use one of your Suite Upgrade awards (these are earned for for staying 50 and 60 nights in a year) to upgrade to a Miraval Suite. The standard award room is the Dreamcatcher room. We got a bit extra lucky here, as due to a miscommunication, ours wasn't processed and, as it was then sold out, they used the certificate to put us in a (bigger) Desert Sky Suite.
I'd hoped for an upgrade to the Solace room, which is smaller but comes with a private outdoor jacuzzi. Alas, that is excluded from upgrades and the property was sold out anyway. We did have a note made for "just in case."
Resort Credits for Activities
Many activities are complimentary, but some have an additional fee (like $150 for the zipline, as an example).
You get $175 per person per night (not given on free nights like each second night of the BOGO) and you cannot combine between guests in the room – meaning that if one spent $100 and one spent $250, you'd forfeit $75 on one person's credits and owe $75 on the other. But if you have multiple paid nights (on cash or points) you get $175 for each night and you can combine them to use on whatever nights you'd like.
The only paid activities we did were taco making ($75pp and the only food we truly enjoyed all week – pictured below) and massages. Note that your resort credits cannot be used for retail.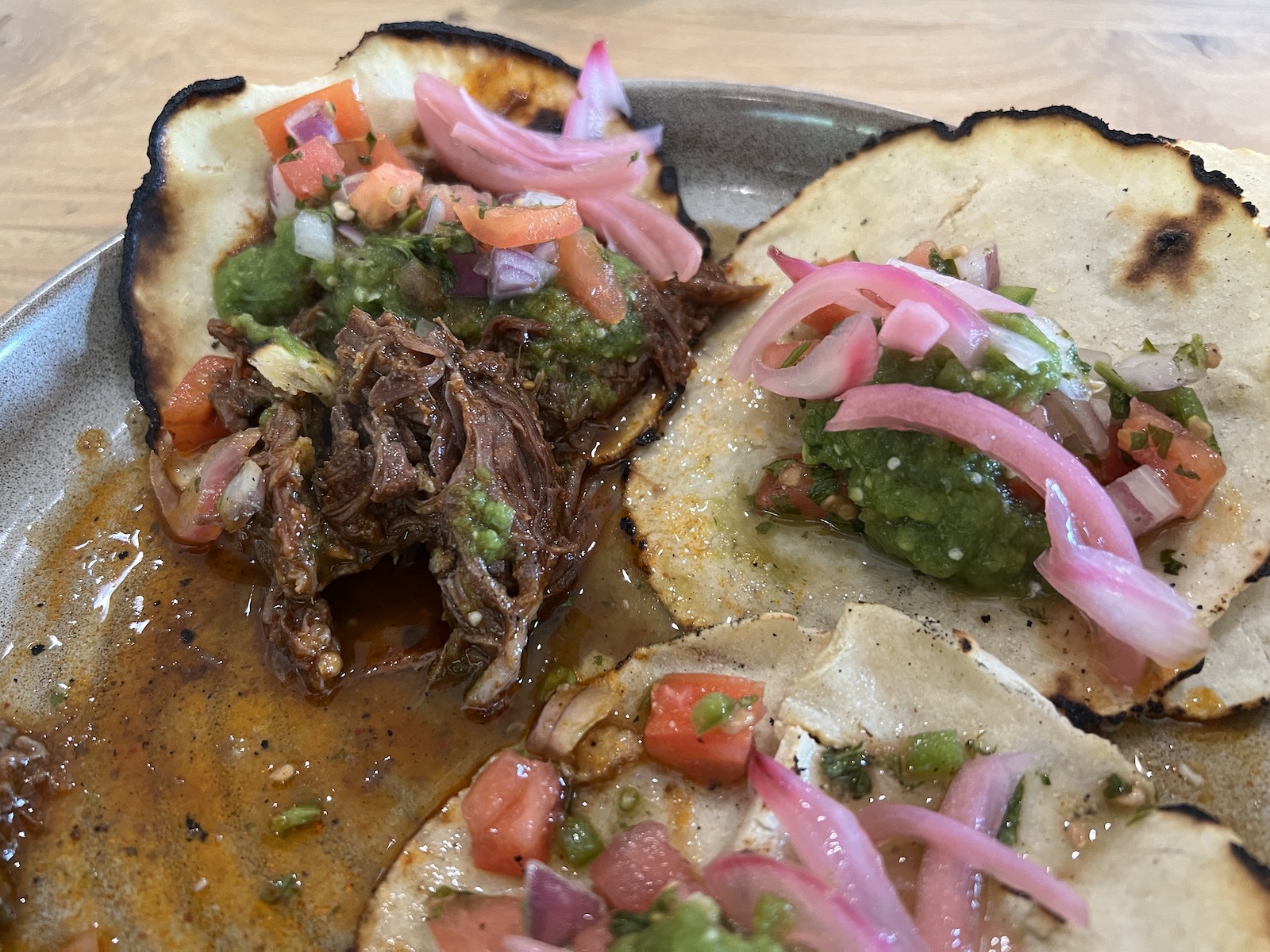 Arrival and Check-In
The bellman met our car as soon as we arrived and took our bags which magically were in our room once we had our keys.
At the check-in desk, the agent worked swiftly to check us in, making sure to not read any of the notes in our booking – so she had no idea I was "hoping" for that Solace room. No matter. She checked with her manager via a messaging app who said they were sold out but they'd keep an eye out to move us if one opened. That was the last I ever heard about that.
I then asked about the all-inclusive nature of the resort and if room service had an extra fee. We were concerned there may not be enough space outside at the single restaurant and I'd read that there's a $20 fee per room service delivery. She assured us that no, of course there is no charge, especially with COVID and all.
Spoiler: There is a $20 charge. Luckily another agent corrected her when we walked over to the restaurant to make a reservation for that evening (which was, of course, lost by the time we went to dinner).
This underlined something that would be a theme for the entire stay – employees that didn't know how things worked at the resort. But more on that as we go through the stay…
The Room: Desert Sky Suite
The room itself was great. It was massive, with this incredibly unique shower that had 5 shower heads.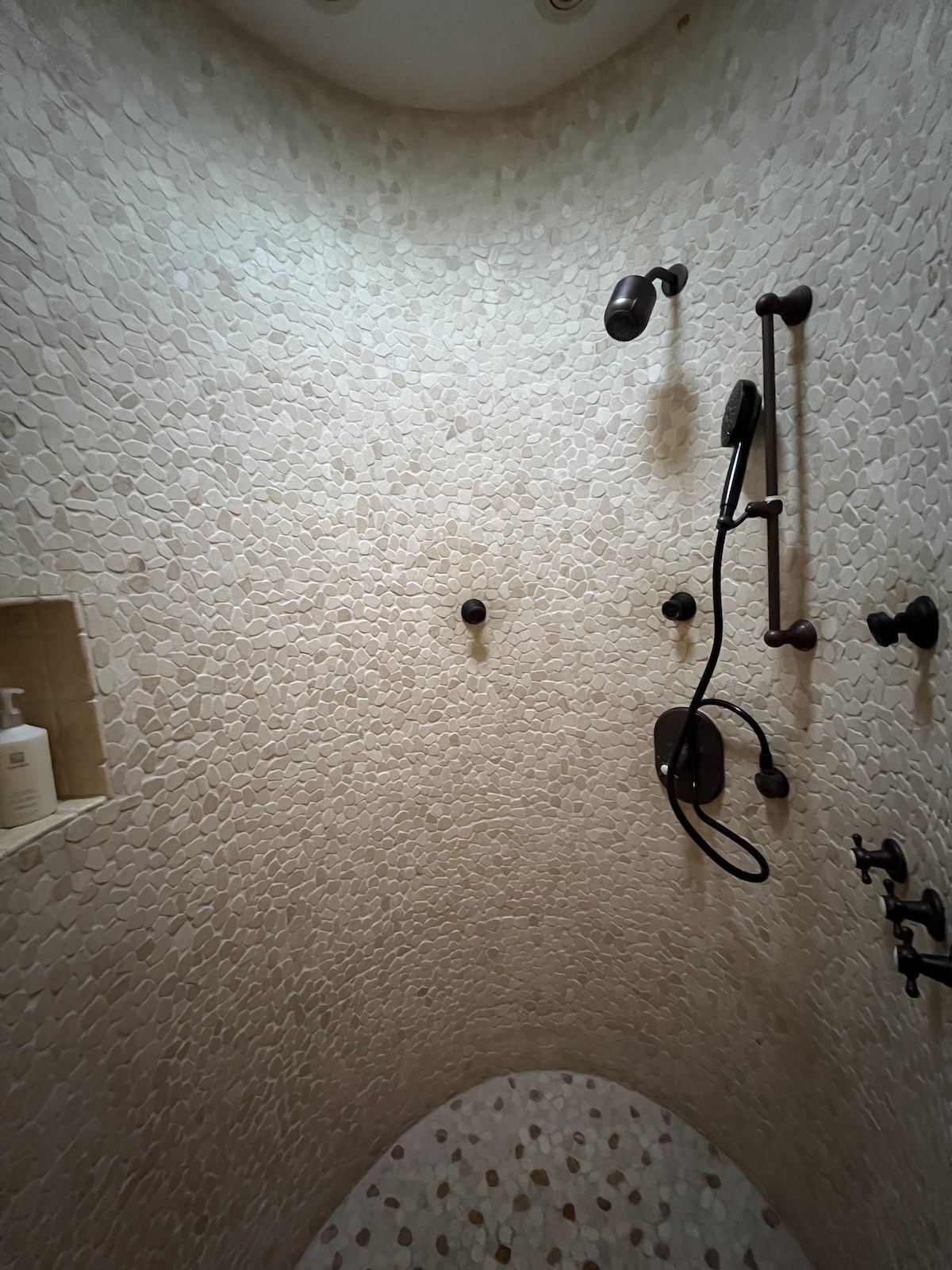 It also had two outdoor patios, though with no cushions on the loungers, we didn't spend much time out there. The electric fireplace was nice and the seating was comfy. The bed was especially comfortable. The pillows were like clouds, as was the pillow-top on the mattress.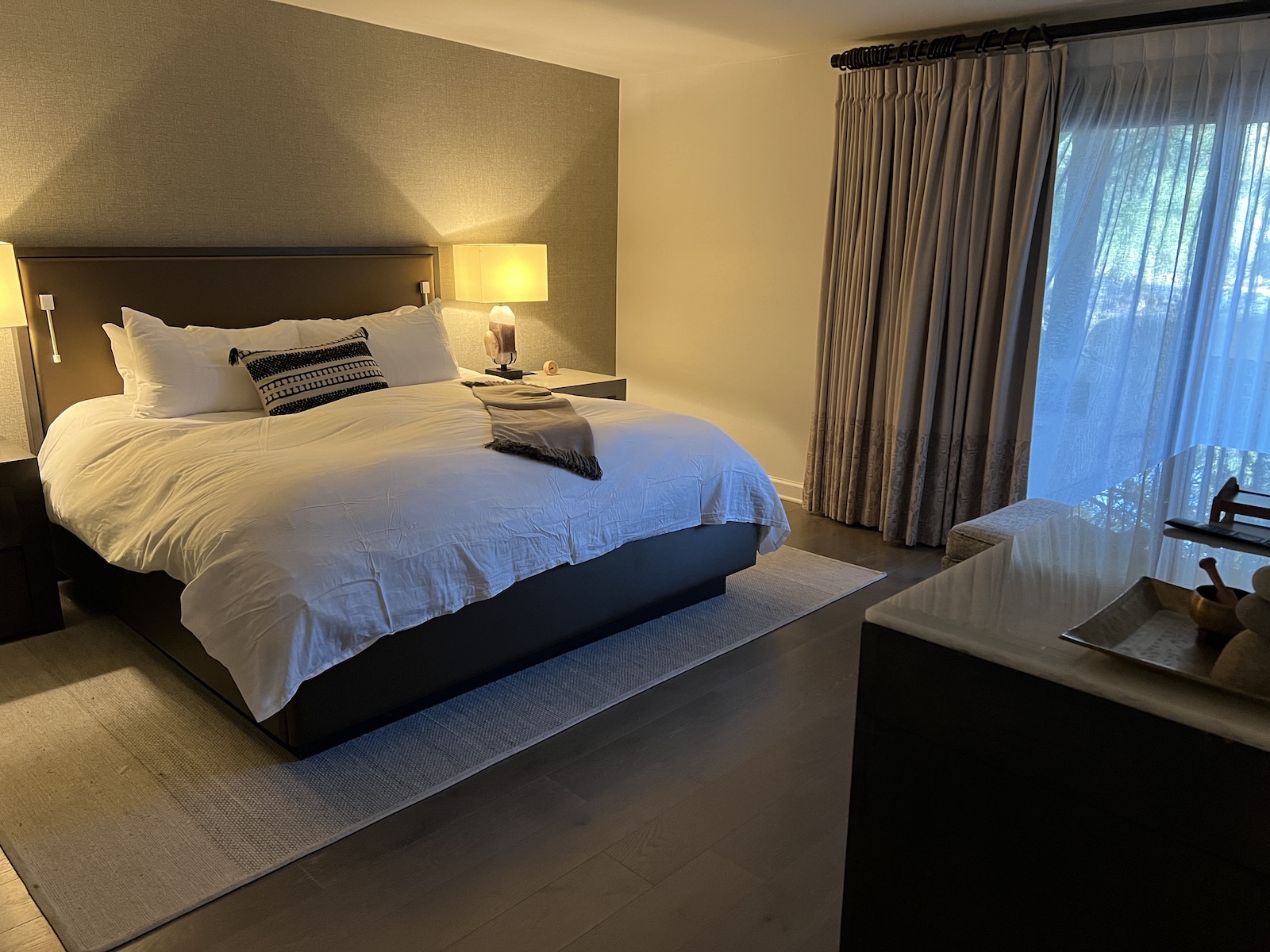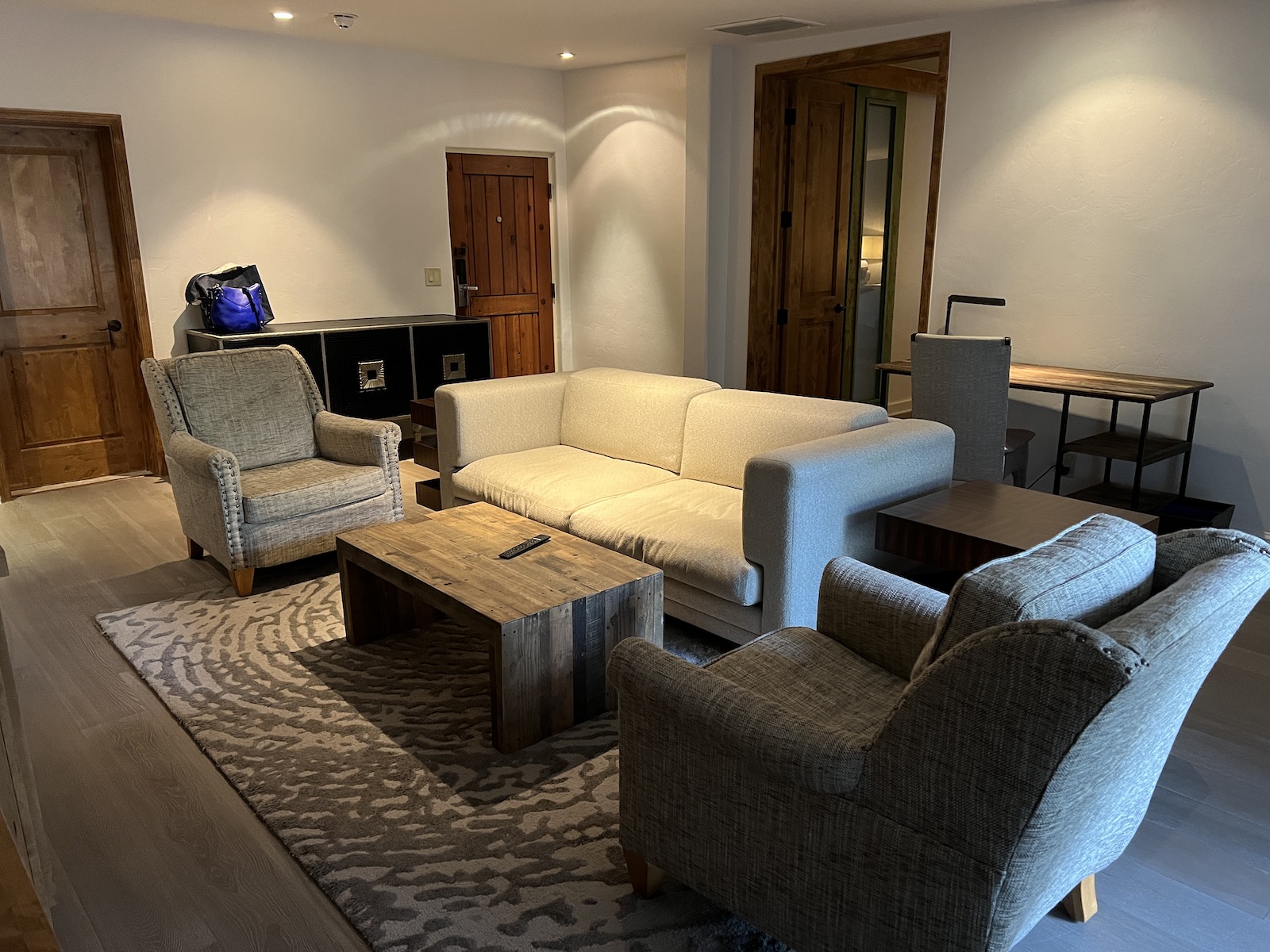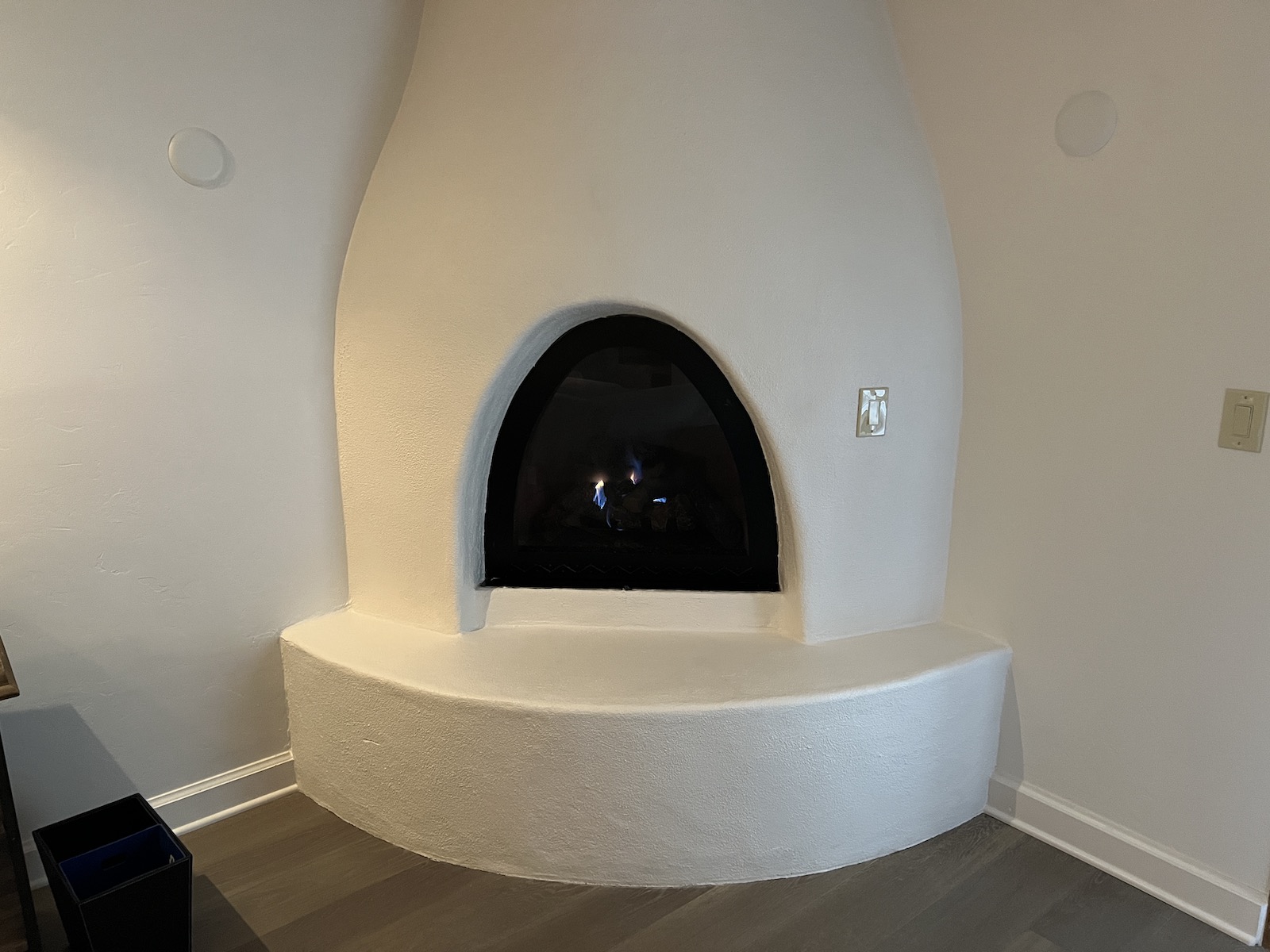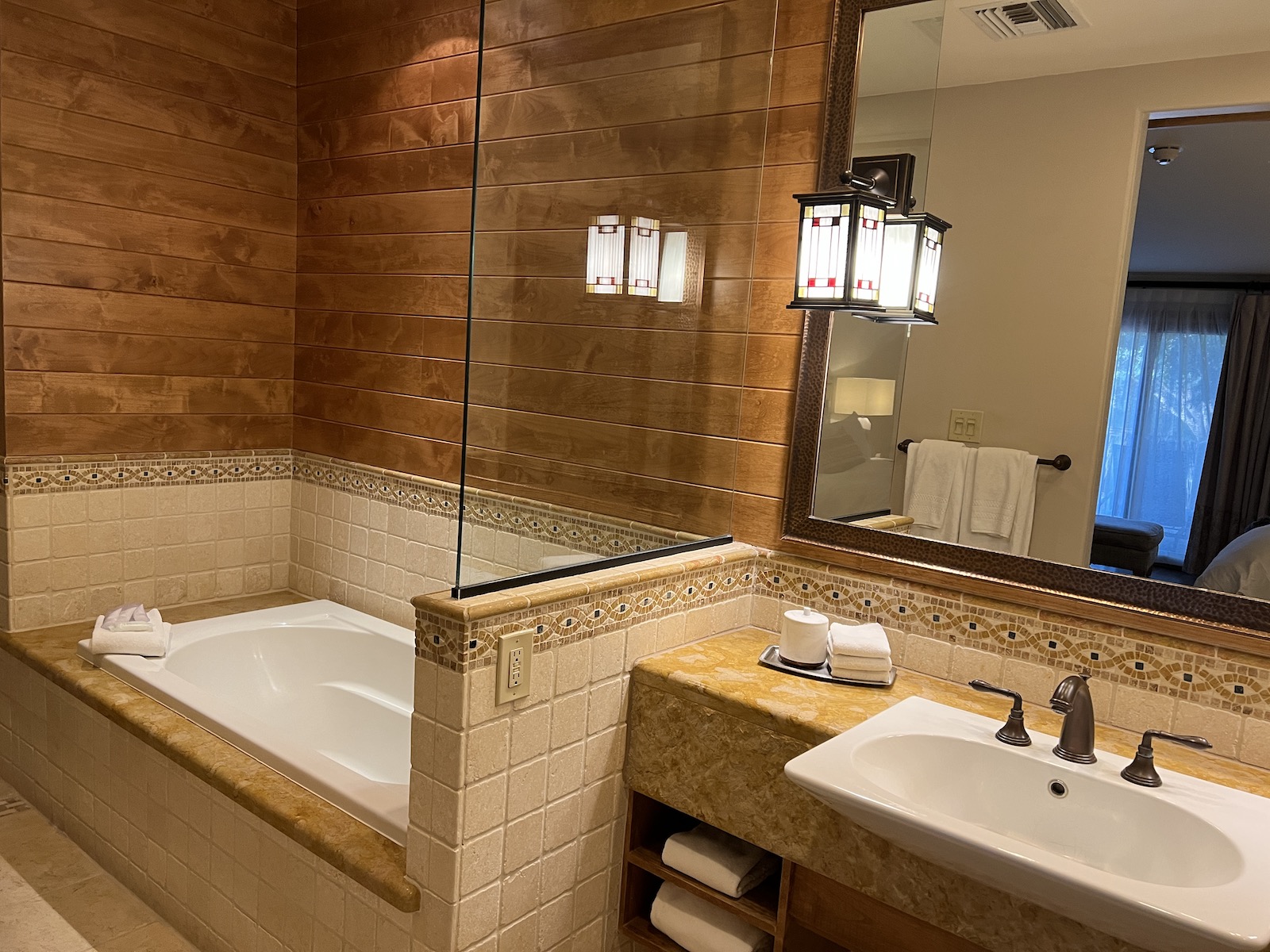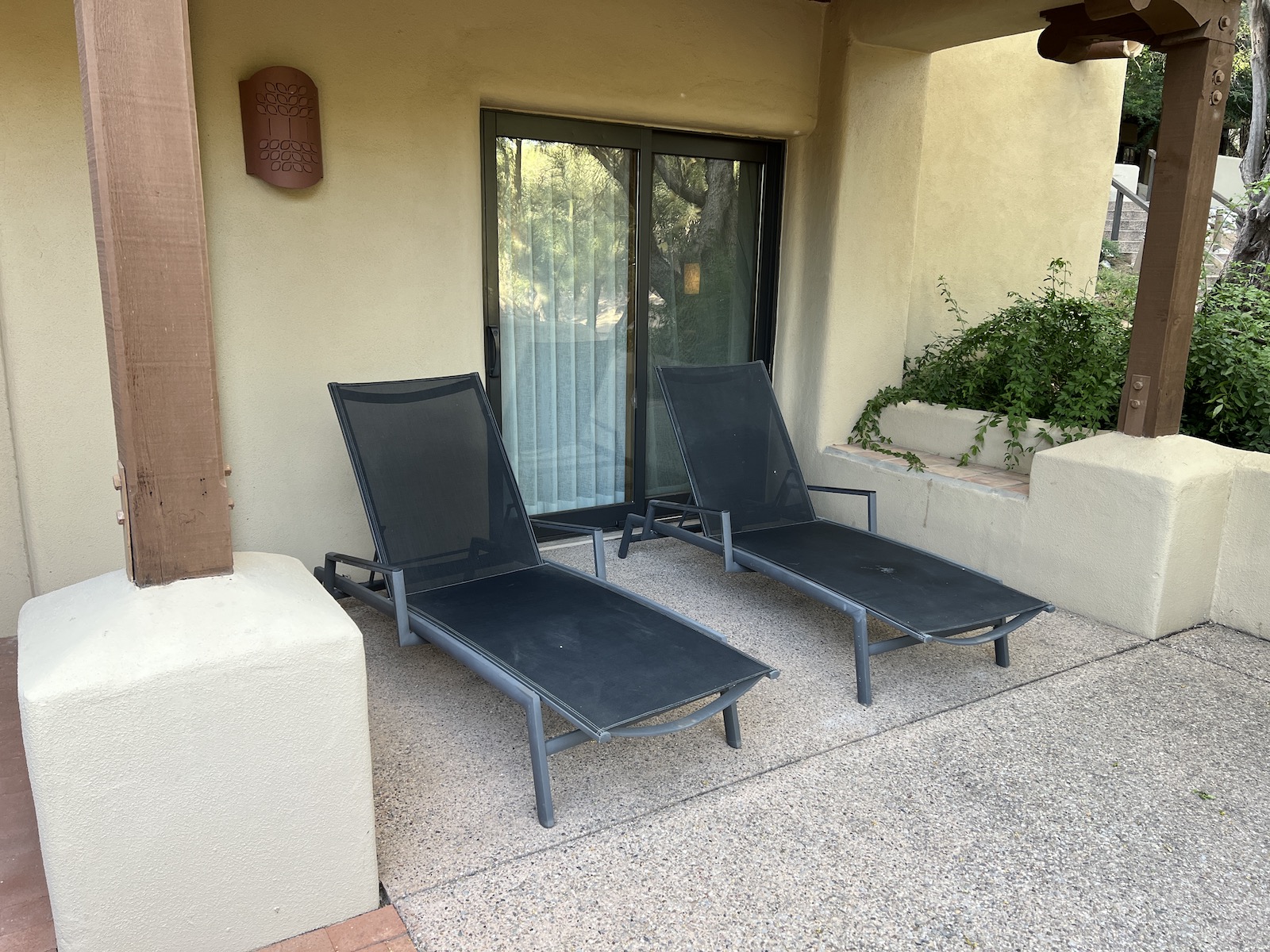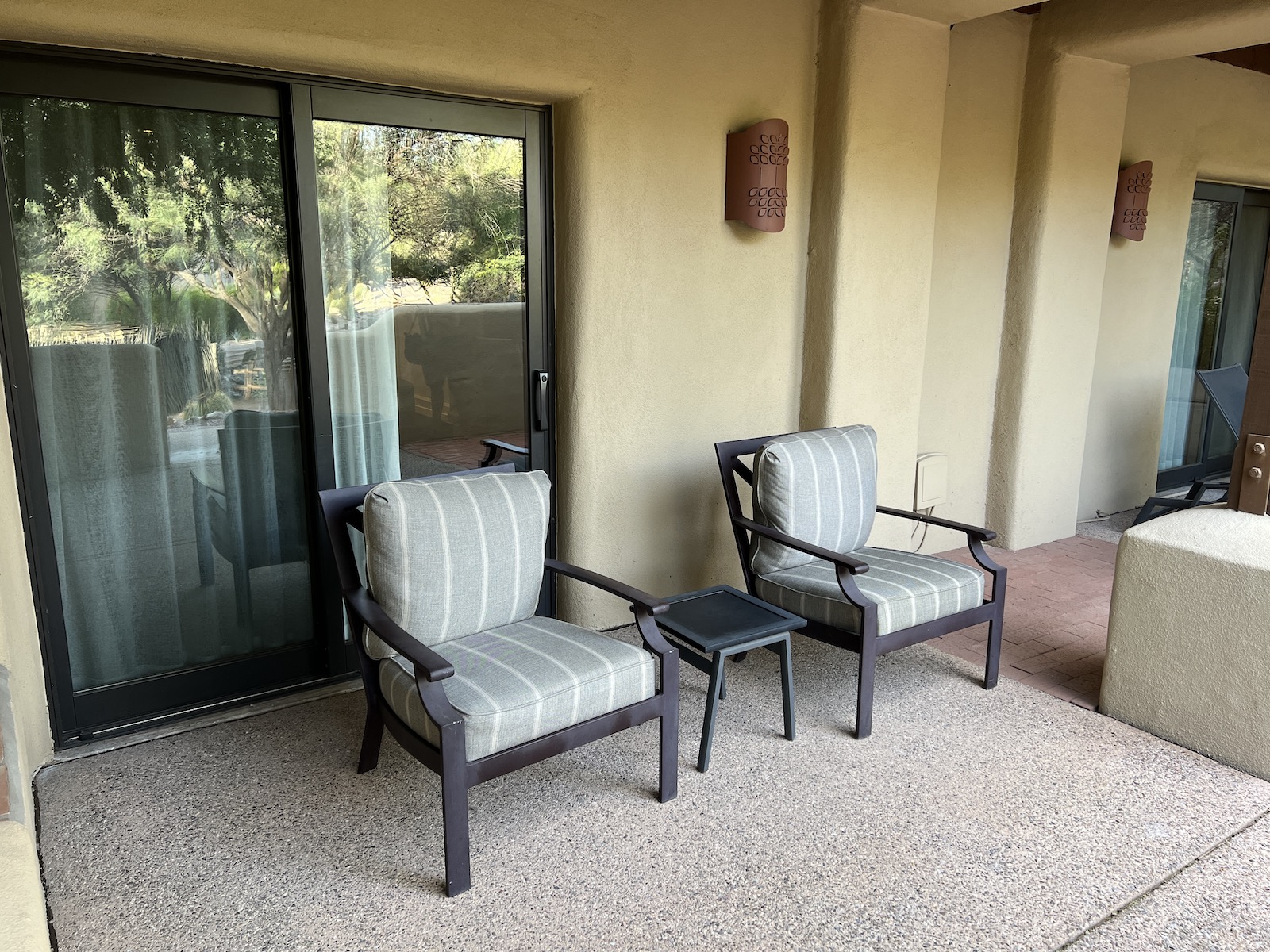 Unlike most hotel stays where the room is the primary focus of the stay, at Miraval the entire grounds and activities are more the point, although a great, comfy room certainly helps. That's just to say the room isn't the prime focus of my review, but we definitely liked it!
I will note that "due to COVID" our room was only cleaned once during our four night stay as that is their policy. You can ask for housekeeping items but you may not have service more than once every two nights (and on a four night stay, that just means one cleaning at night #2).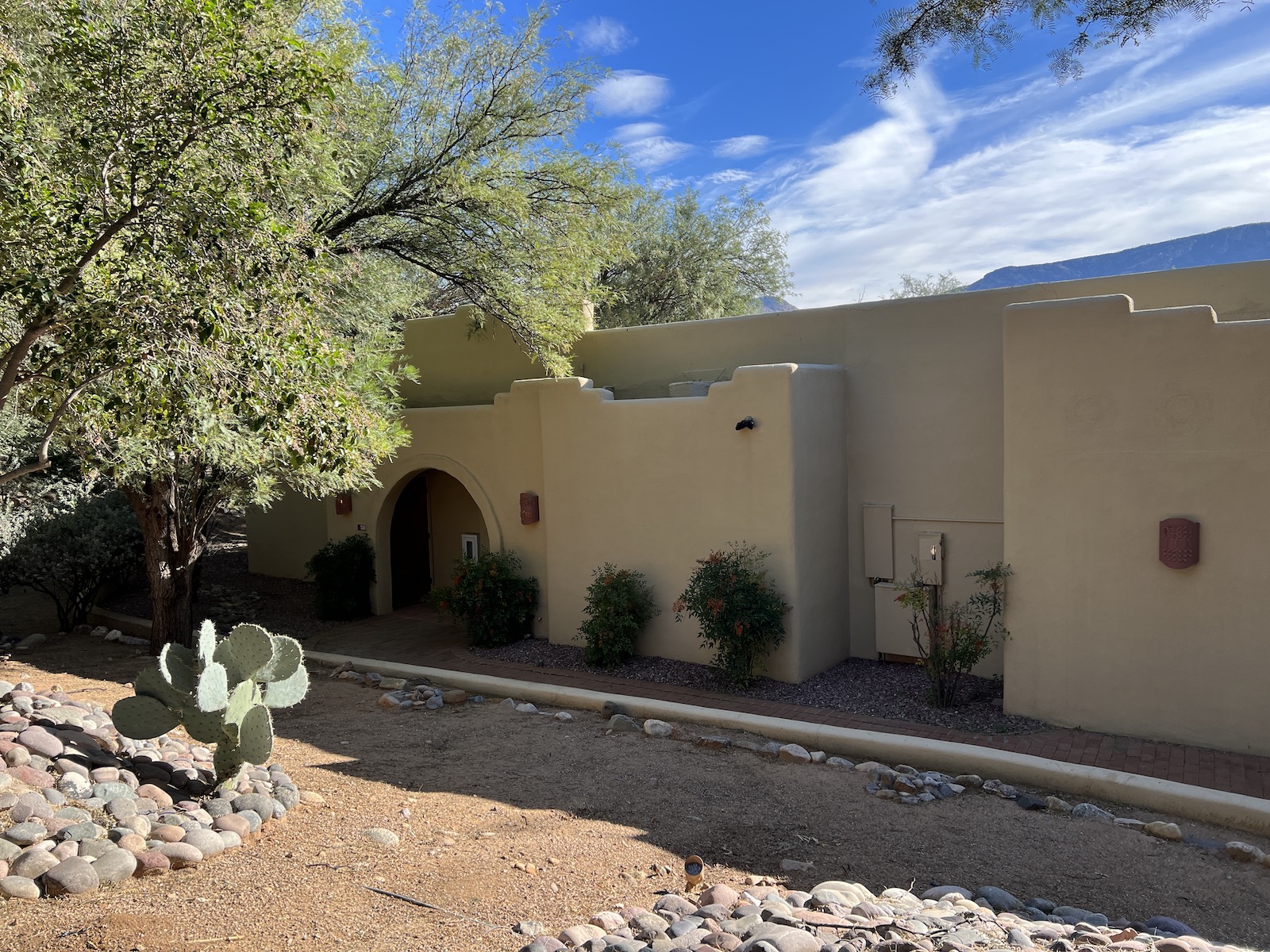 The Miraval Grounds
Beautiful. Just beautiful! Keep in mind that the Miraval is a "wellness resort" meaning that it's all about connecting with nature and embracing spirituality – and disconnecting with your phone. In fact, they really do ask that you don't talk on your phone except in a few designated areas. Nobody will bother you if you are just using your phone silently, though maybe it's worth actually disconnecting!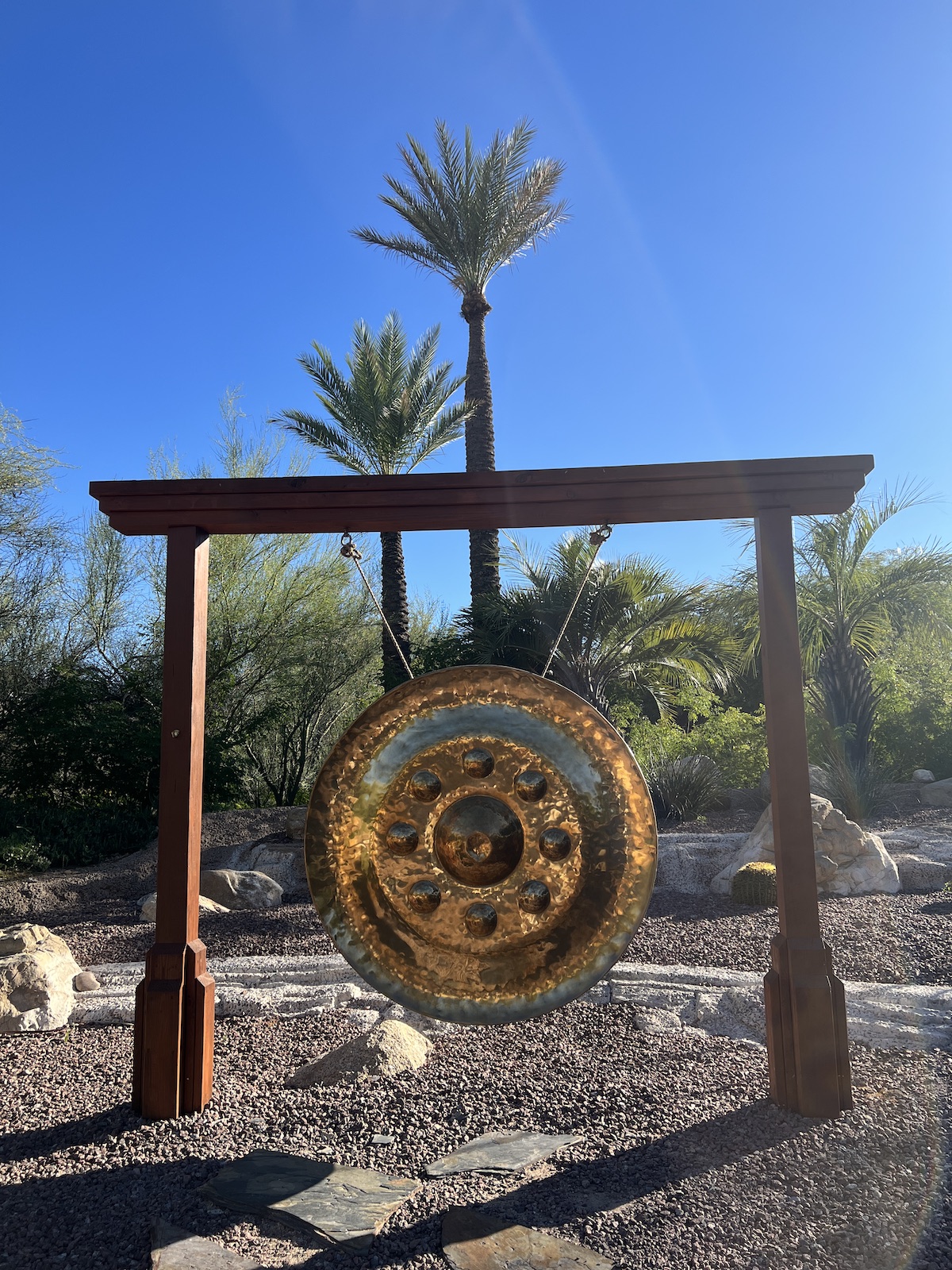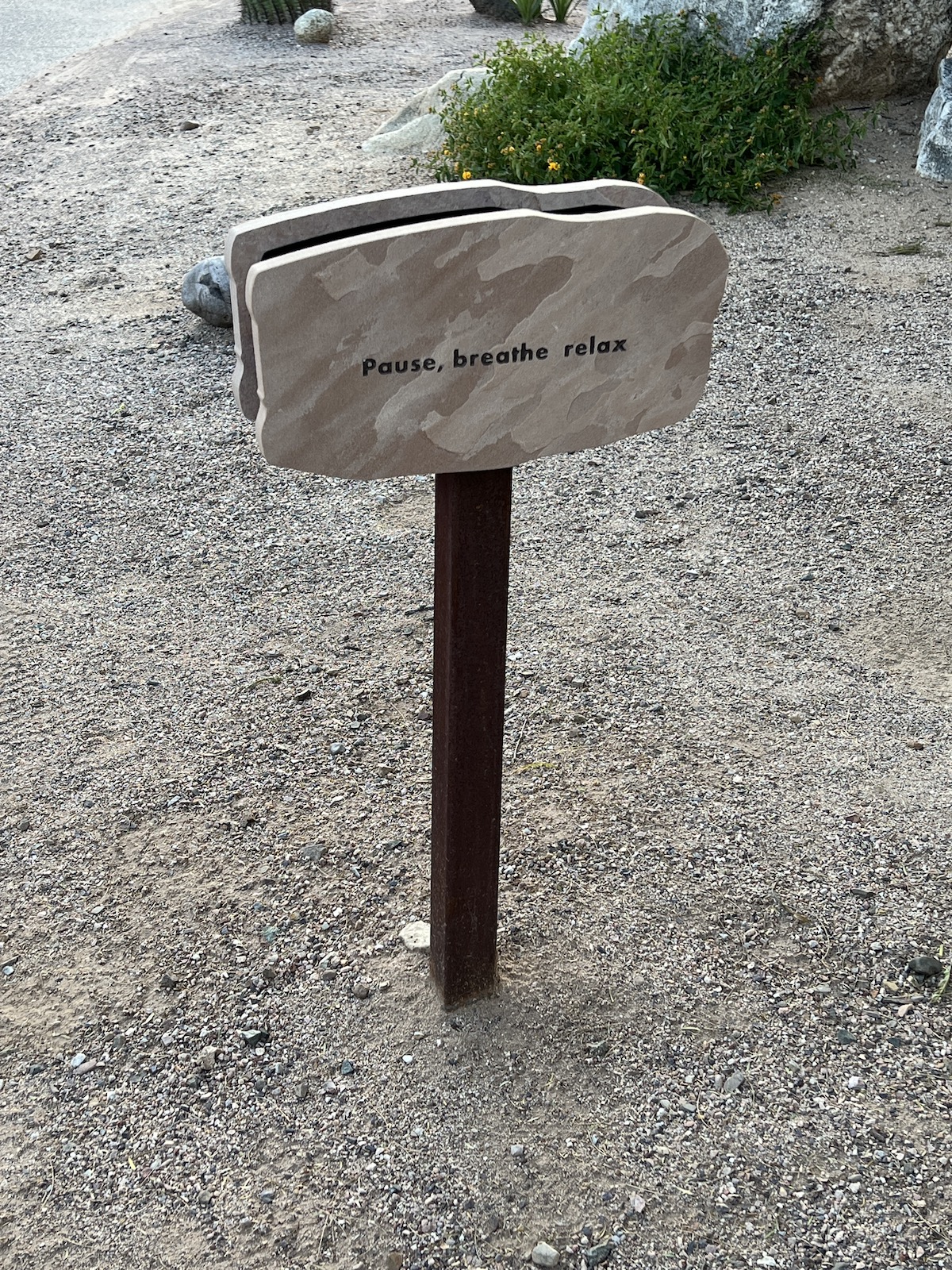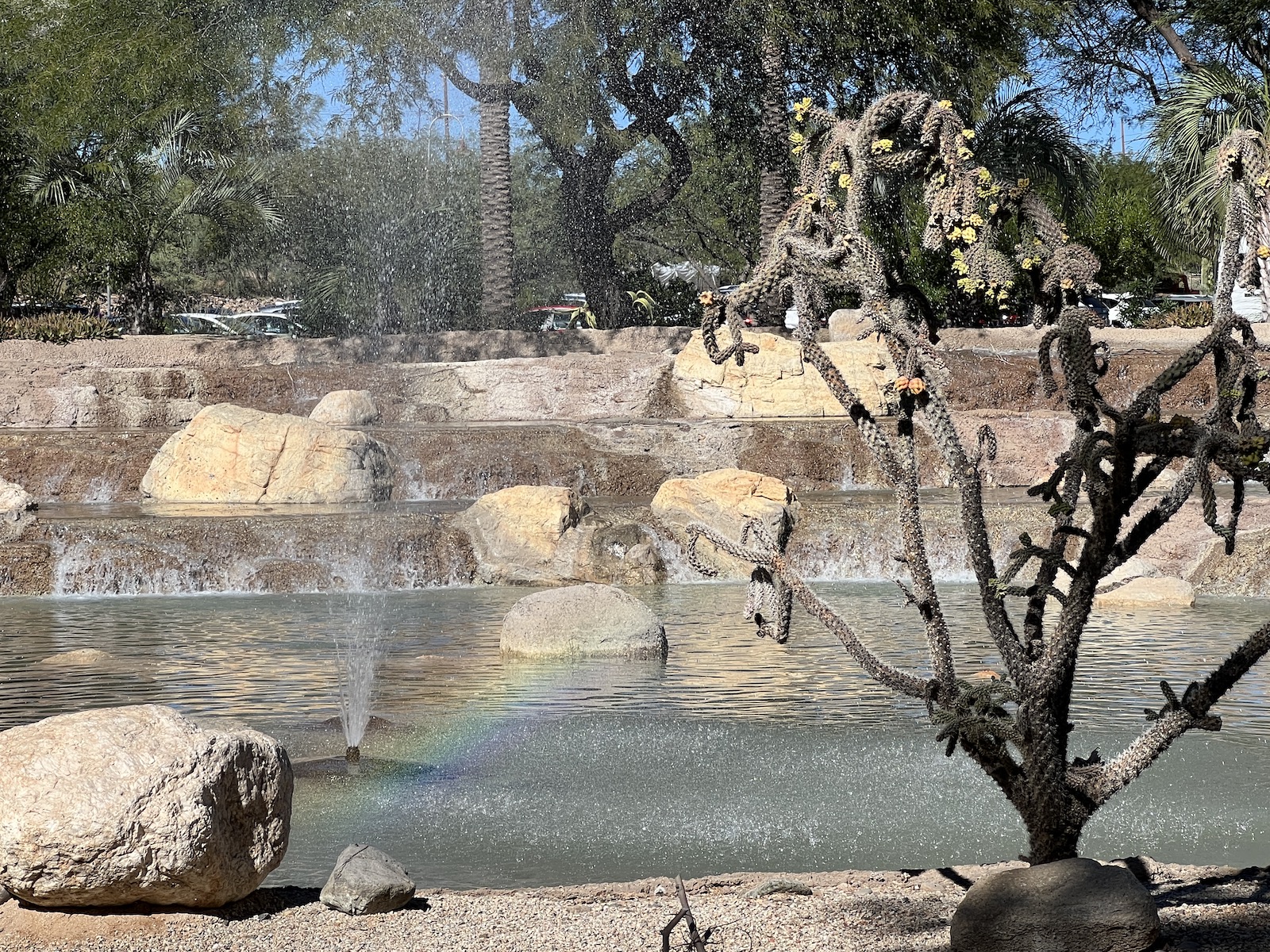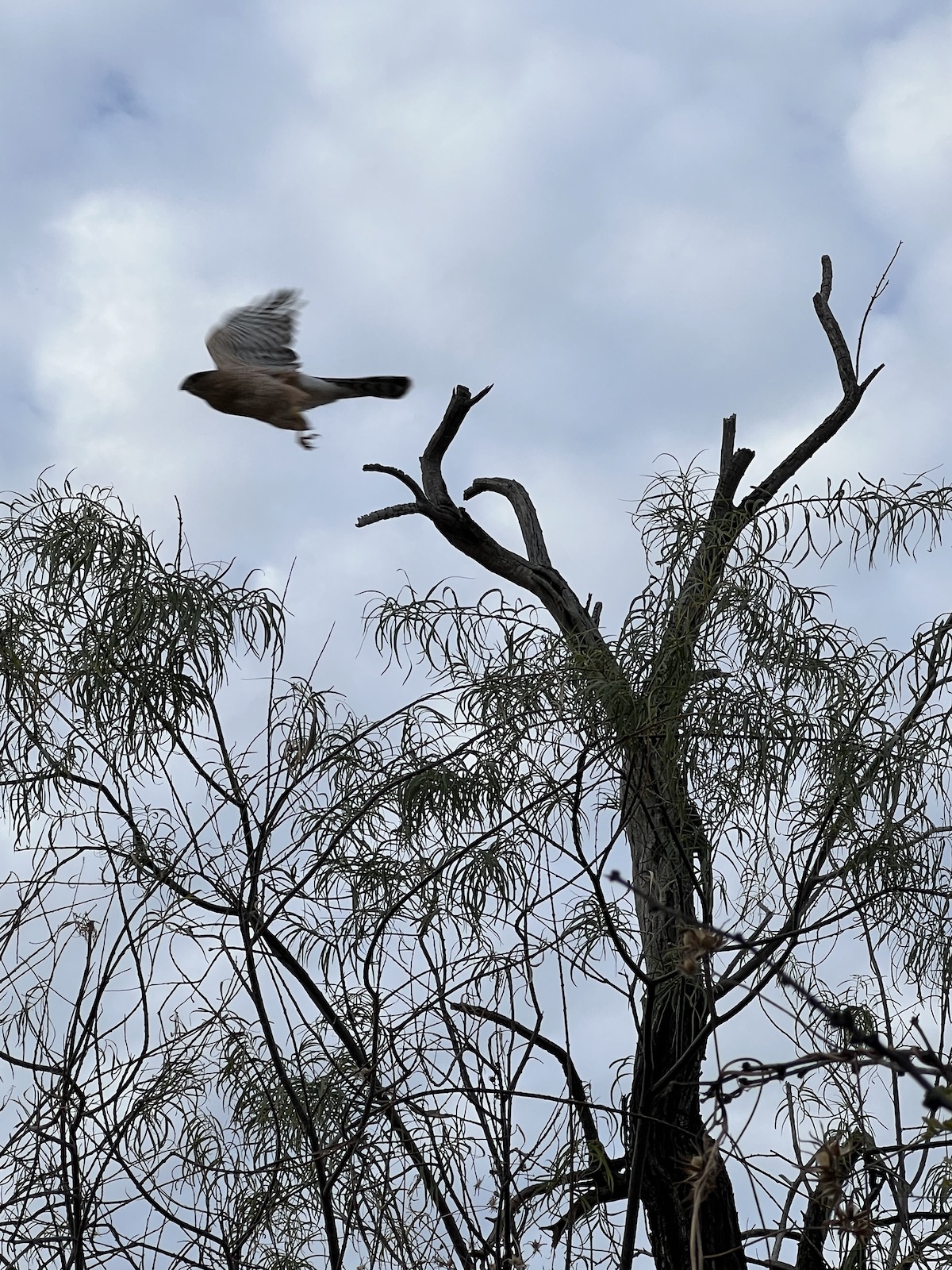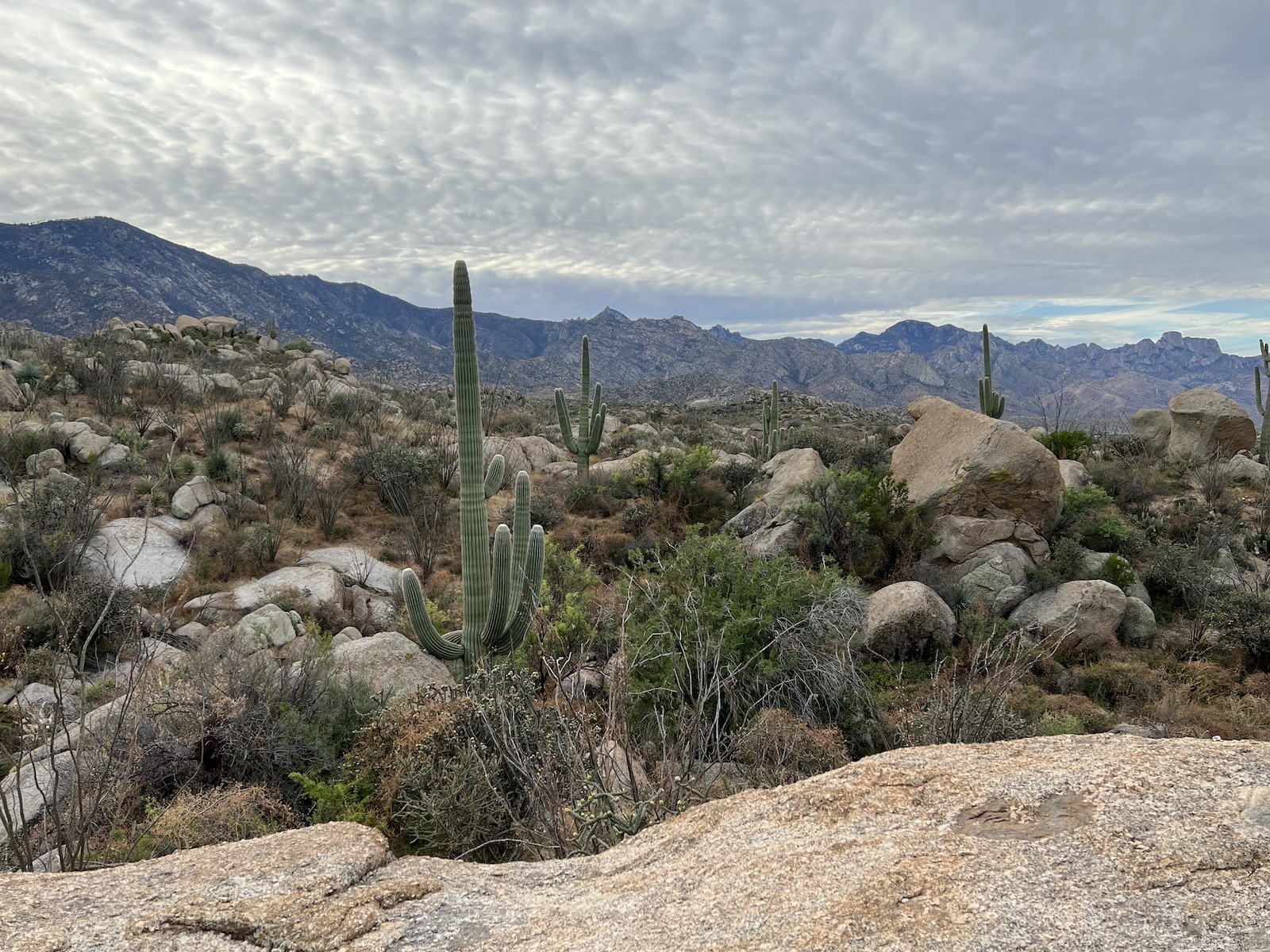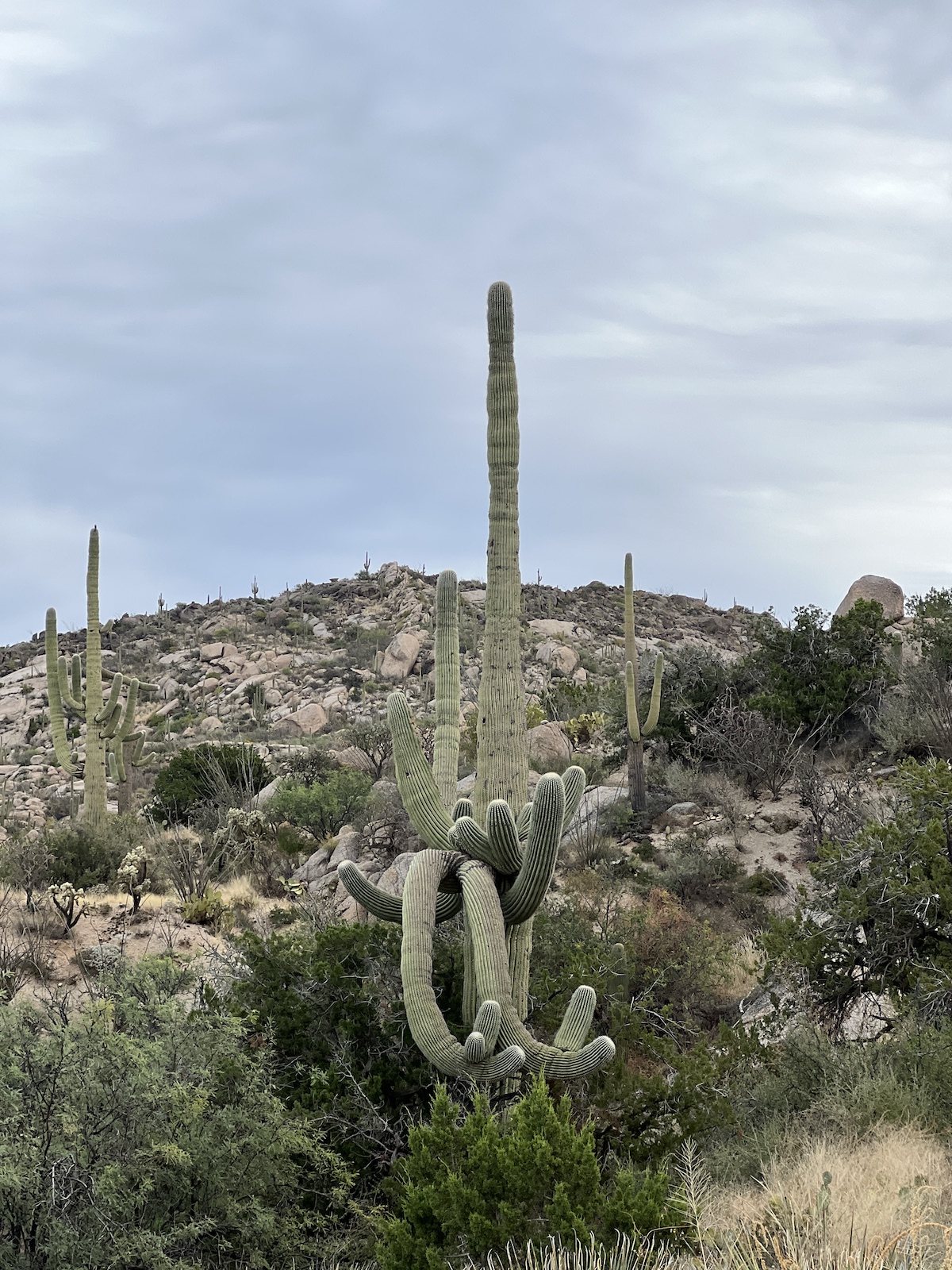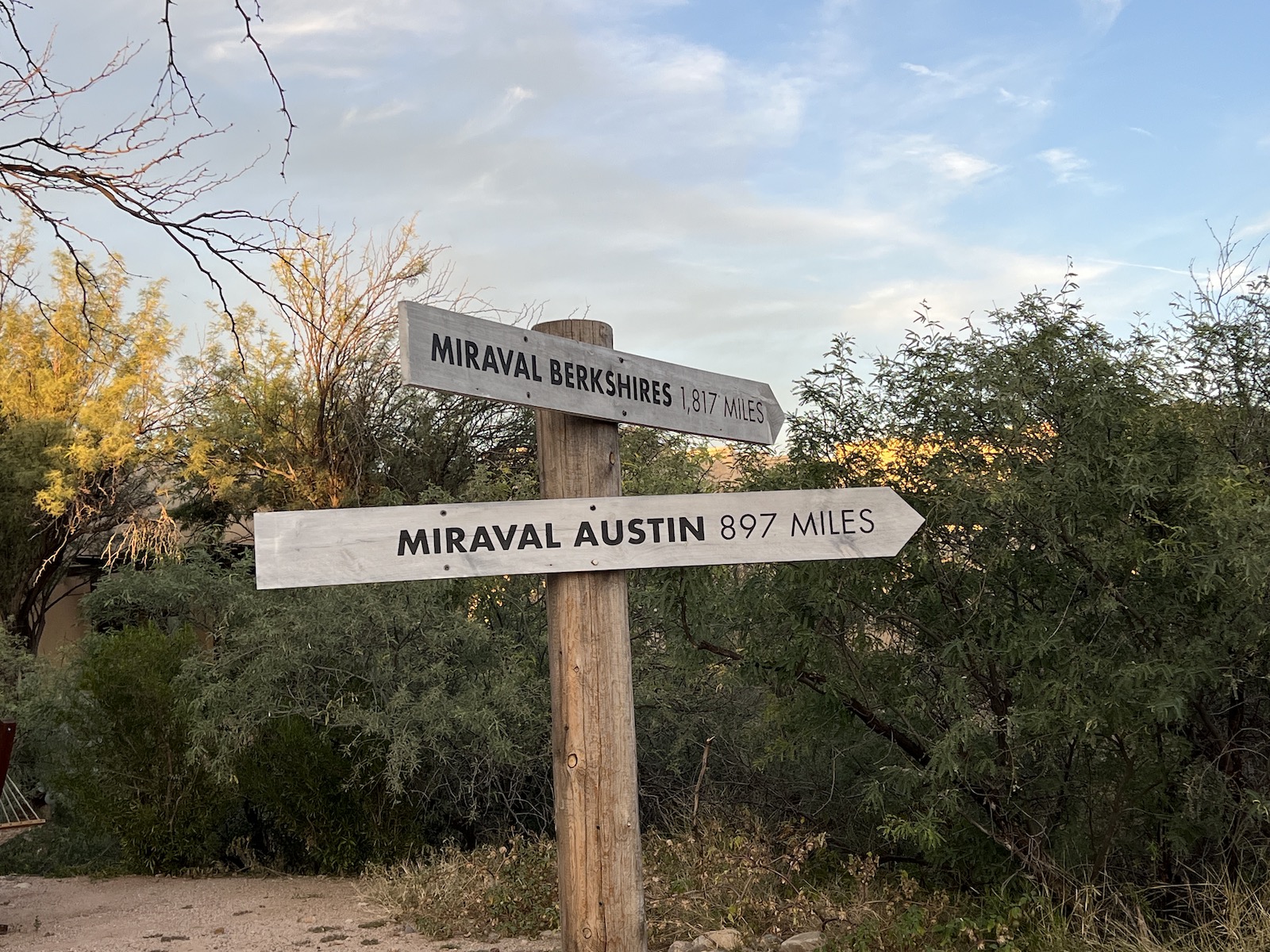 The primary lounging pool, by the spa, has a main pool, a smaller saltwater pool, and a jacuzzi where we spent a lot of downtime.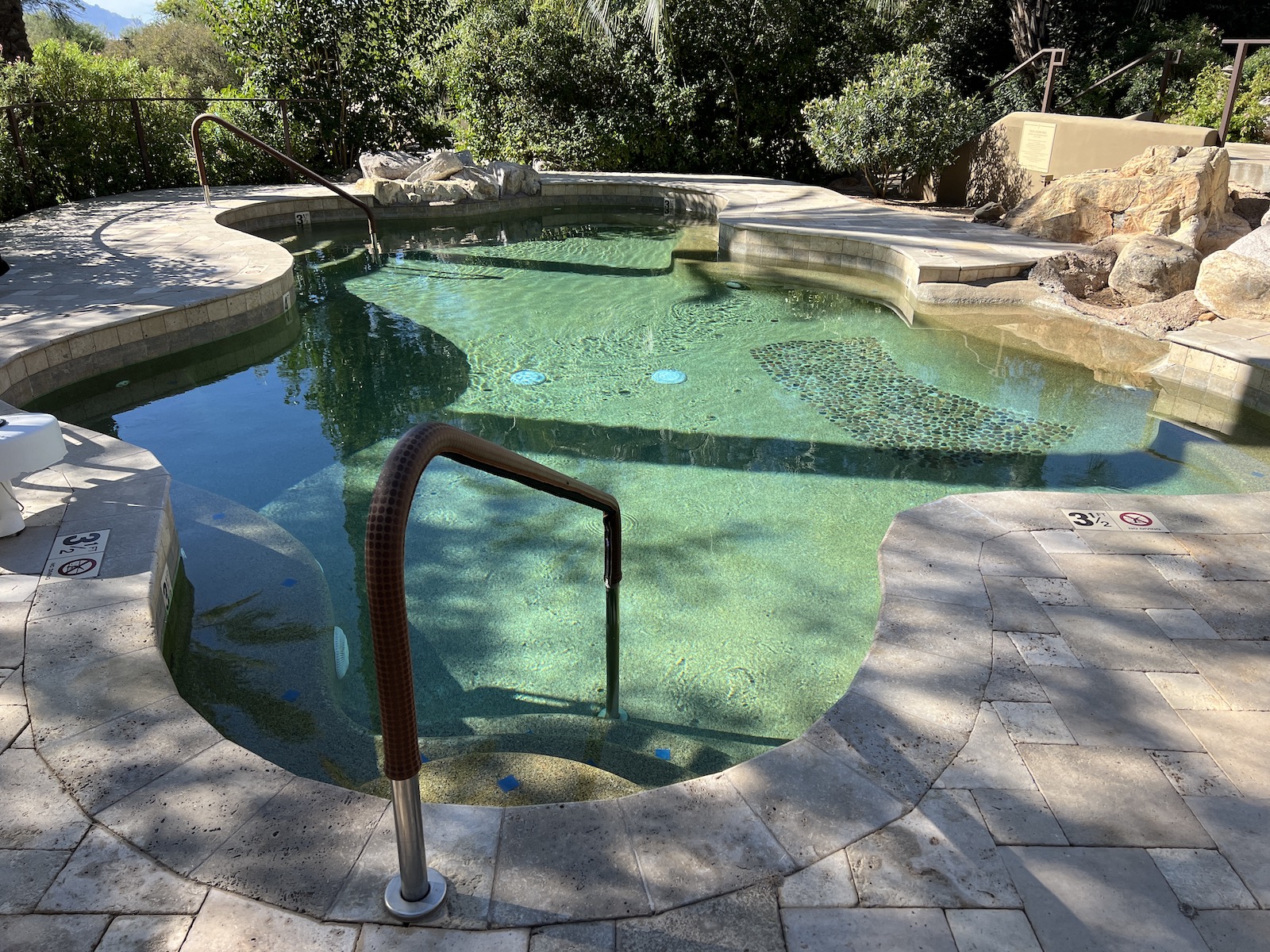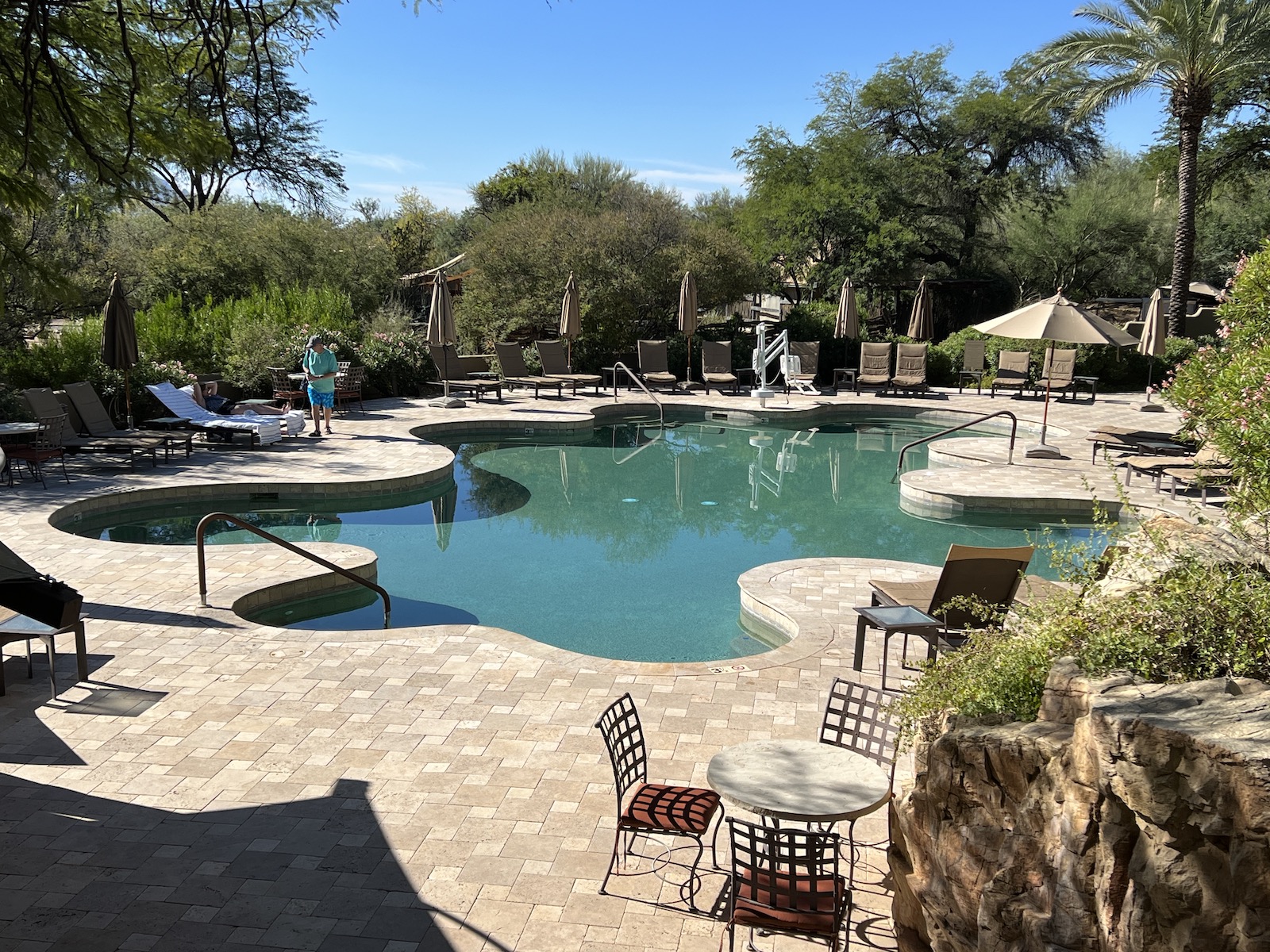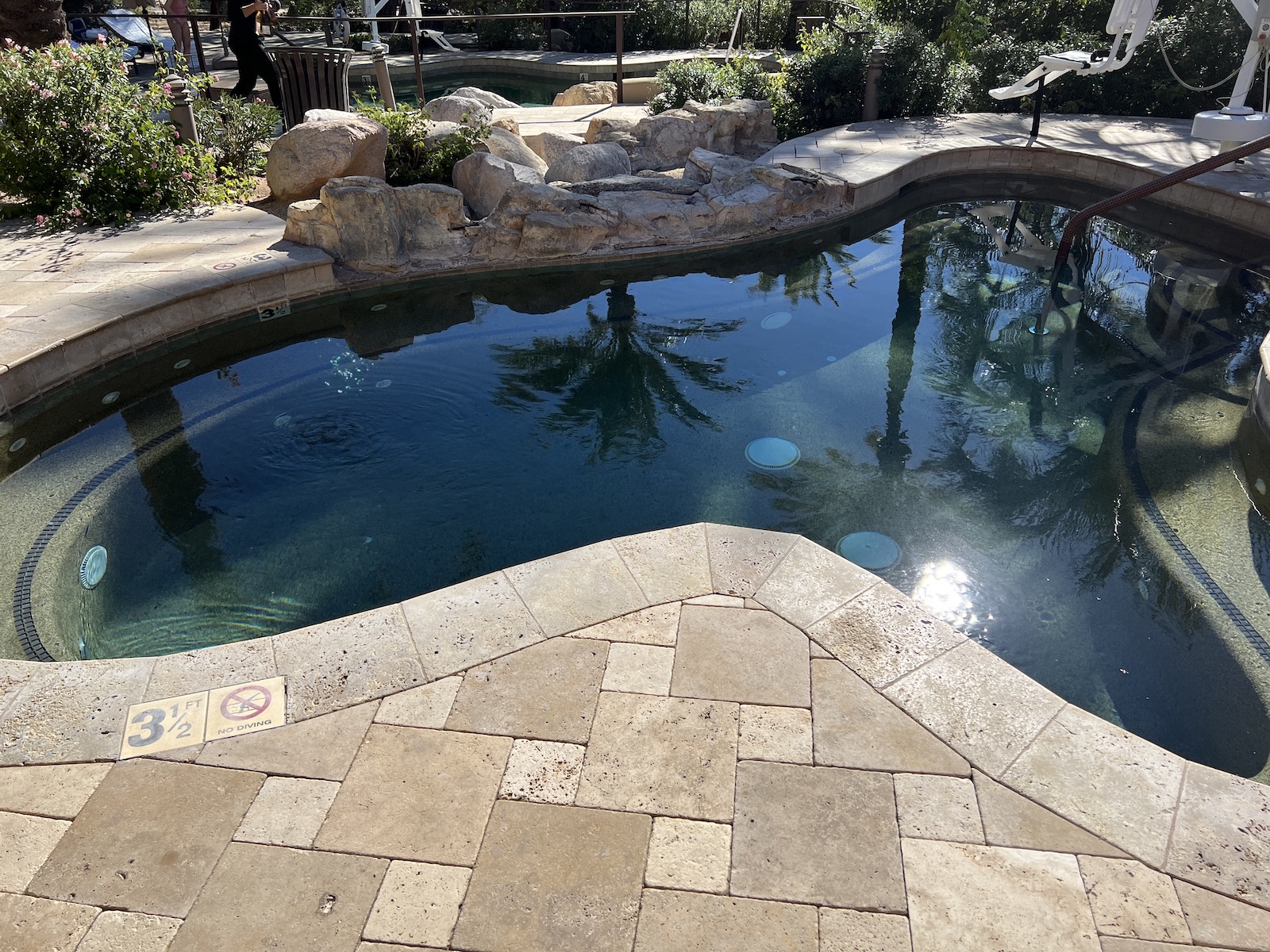 There was also small snack bar (drink bar, really) which was open sporadically, but really was usually closed.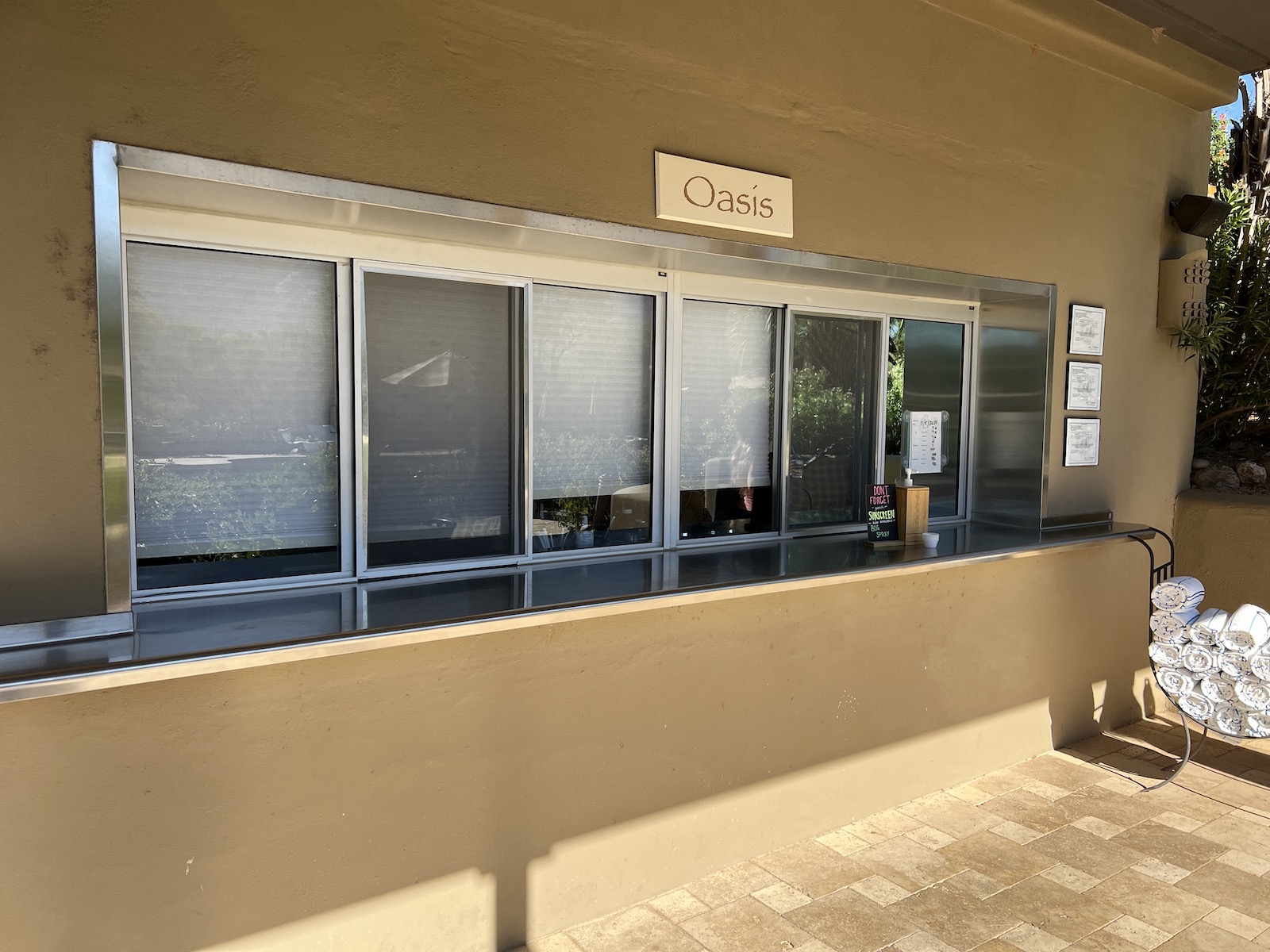 Overall, there is a lot to see around Miraval. There are two "labyrinths" designed for ritual ceremonies to mourn those you've lost or leave things in your past.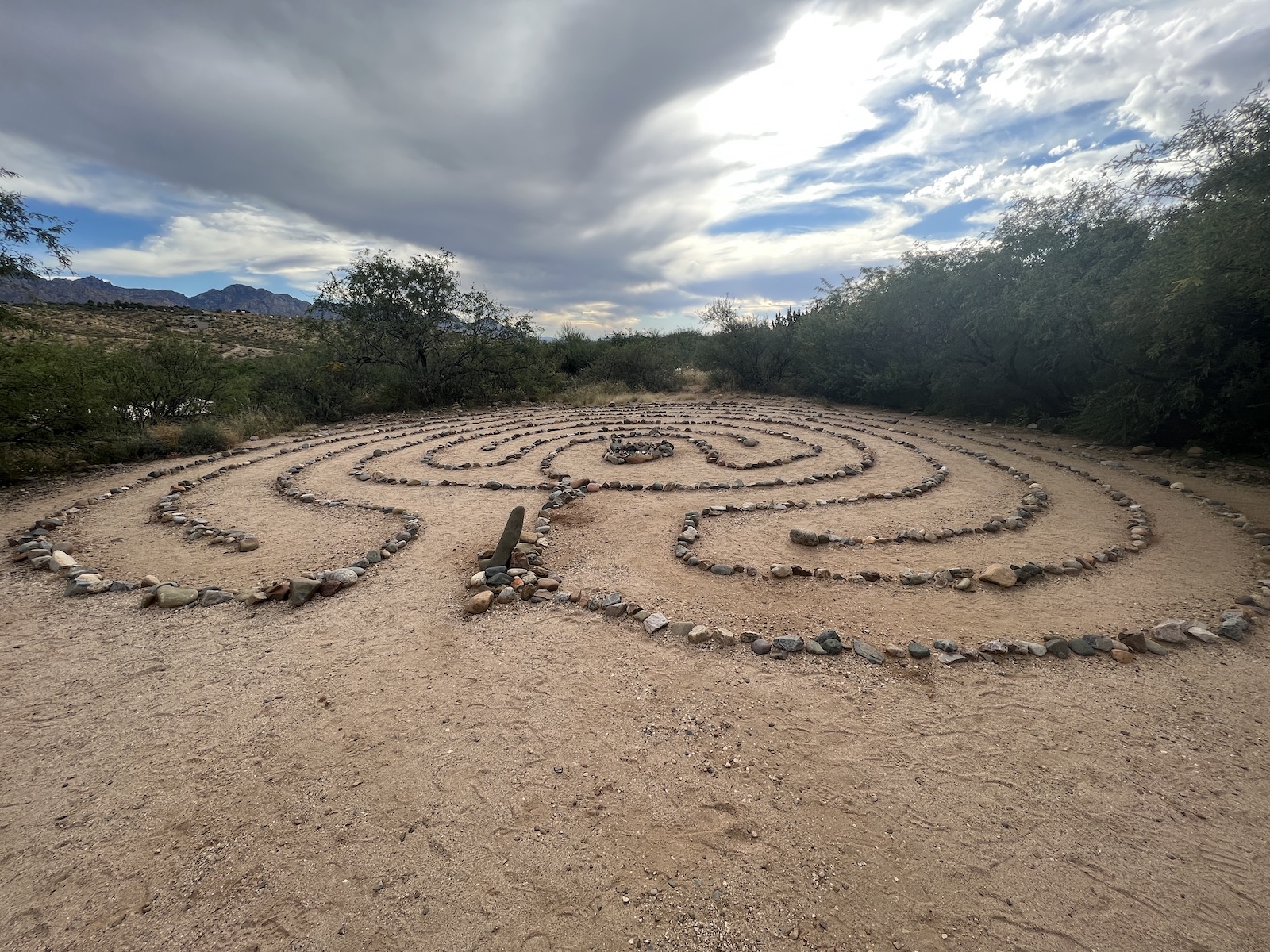 There are plenty of benches around to just sit and be with nature, yurts for classes, a lap pool at the Bodymindfulness Center (BMC) where the gym also was, and a very small pool and jacuzzi (with no loungers) across from our suite.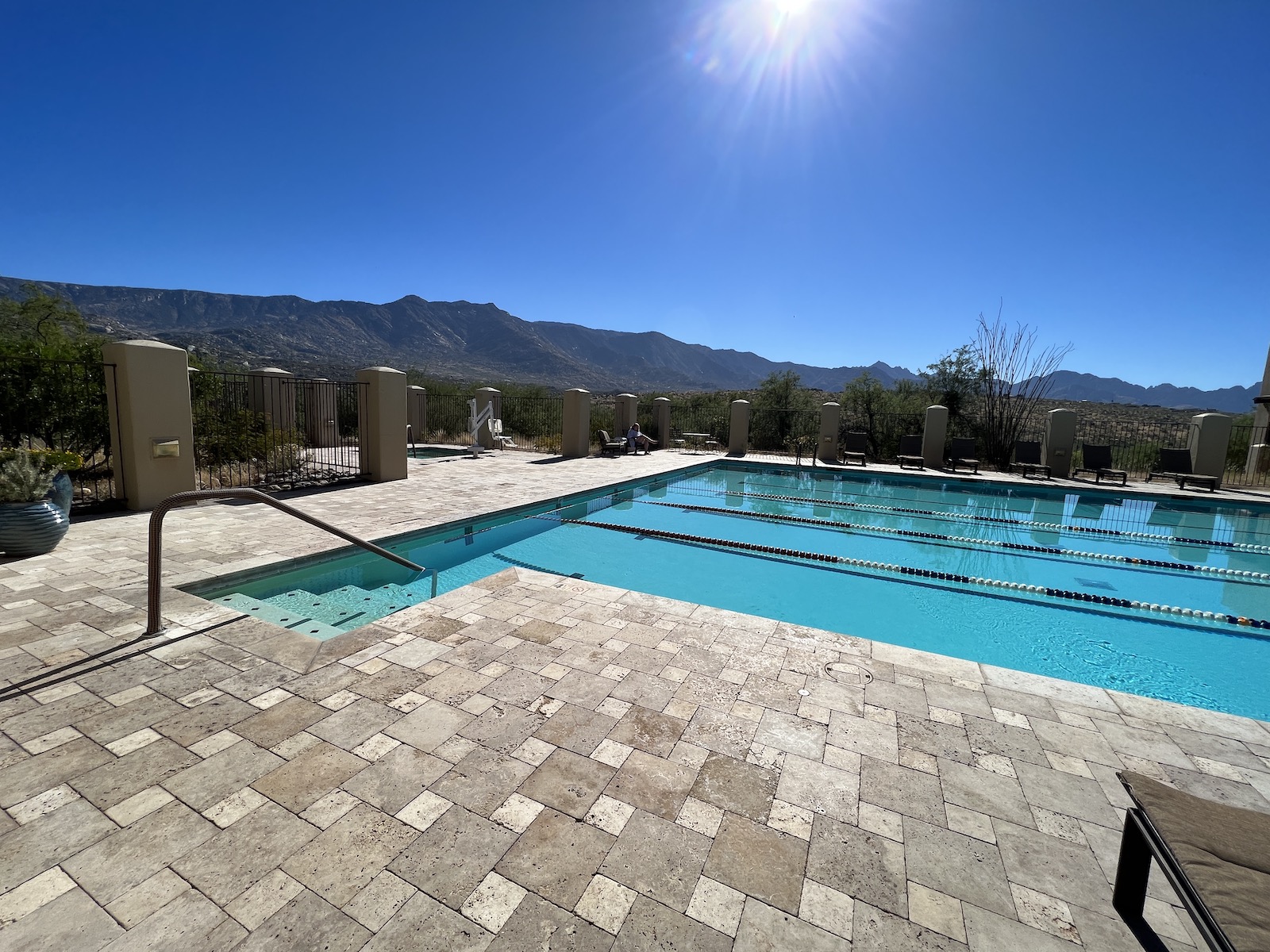 There are some great hiking trails on property and, as long as you don't mind a 7am hike, there are daily guided hike. There's also a shorter 8am hike available.
You'll see tons of great landscape you don't (probably) see at home, including a zillion varieties of cacti.
I definitely enjoyed the hikes, even though neither was particularly challenging.
The spa was wonderful. I loved my massage and the woman who gave it to me was a long time employee and very good at her craft. Although, once again we had an uninformed staff member at the front desk telling me there was no way for me to see a list of prices – until the more experienced woman next to her handed me the price list.
I made this video of one spot near the front of the resort that I found especially serene:
It's an hour long – perfect for bedtime 😉
The Food
The food was bad. Like, really bad. Like, "I looked up where we could get food off the resort even though it was all-inclusive" bad.
I will grant you that I'm not really into health food, but my wife is – and she also hated the food.
The selections at breakfast, lunch, and dinner were minimal with breakfast and lunch combining a small buffet with a small menu. At dinner, the menu had some fixed appetizers and entrees along with a few things that were daily specials. None of the daily food was very interesting and the specials were hit or miss.
Food generally came out cold, sometimes even twice in a row, and we heard people up and down the restaurant patio complaining daily. It definitely wasn't just us. I'm going to show you some pictures of the food now. You'll probably note how good it looks – and it does! It just didn't taste good.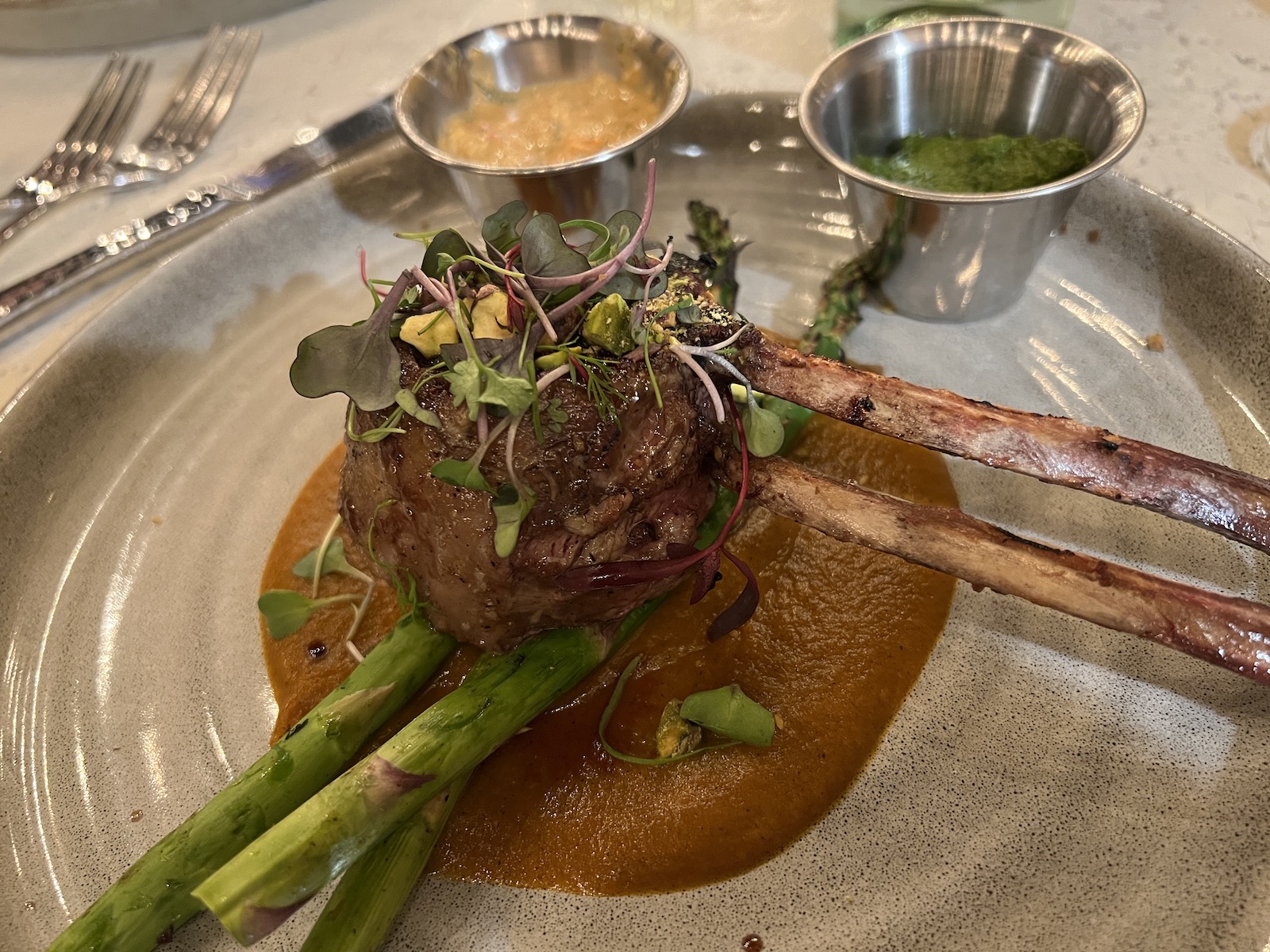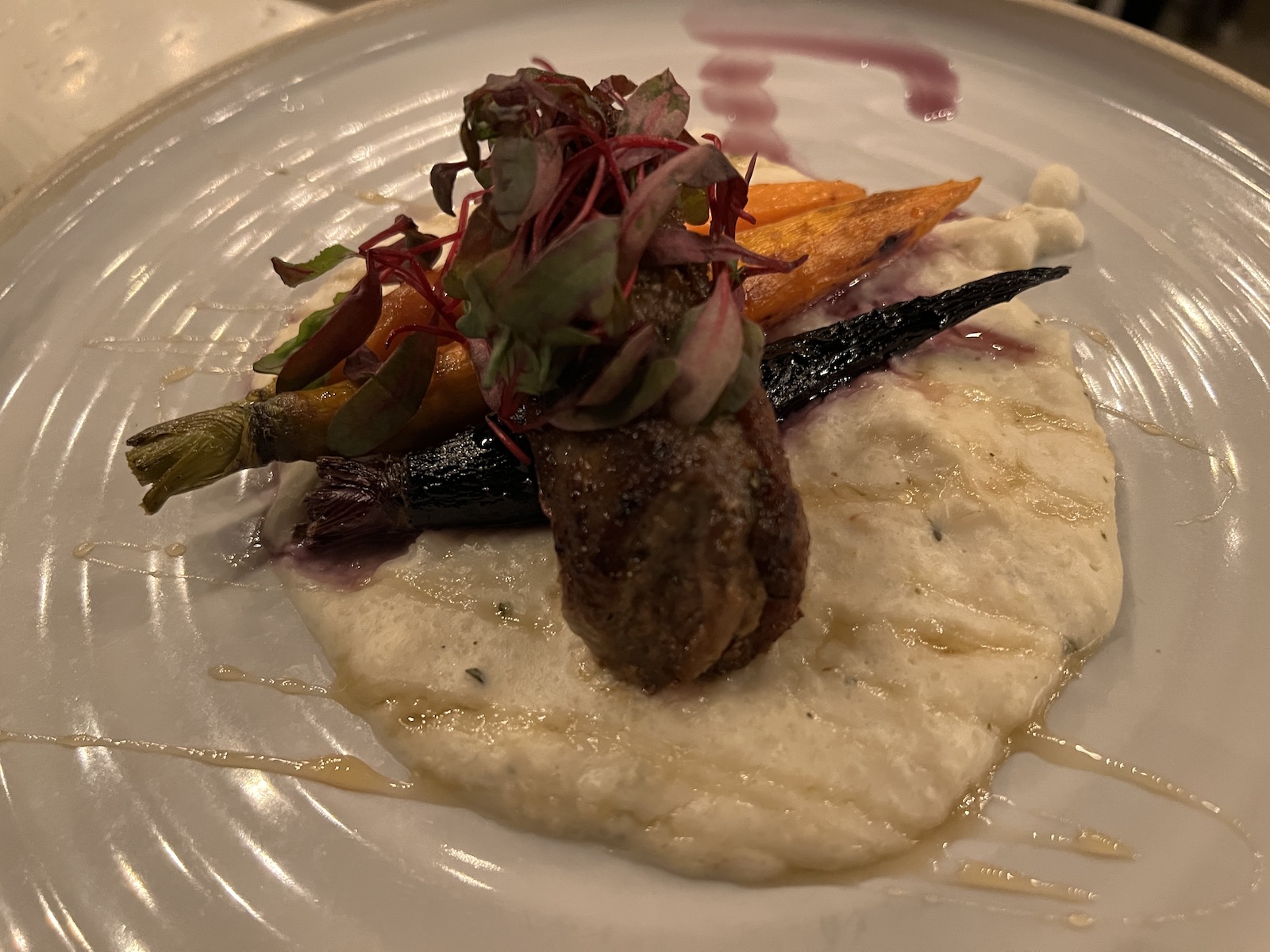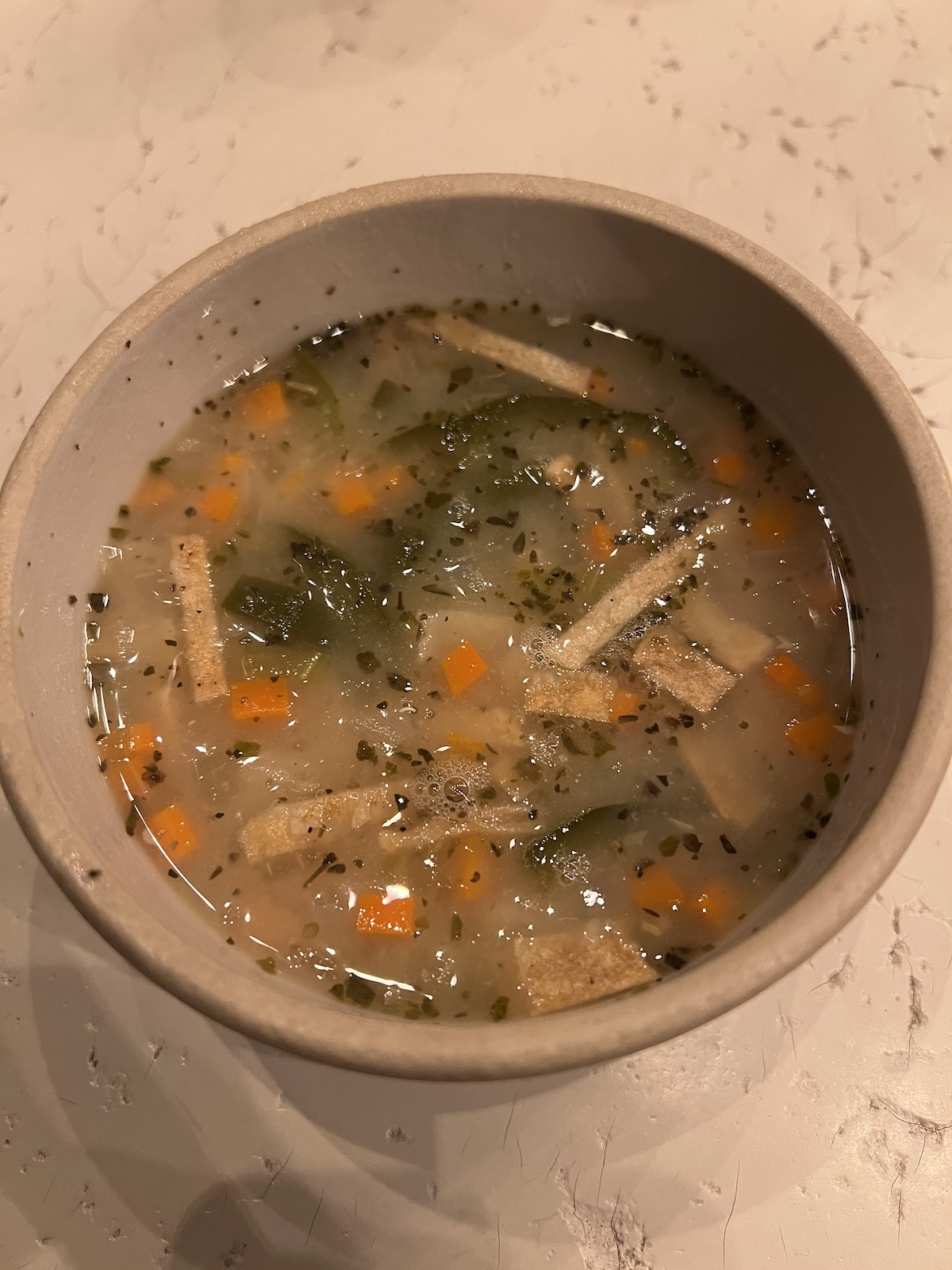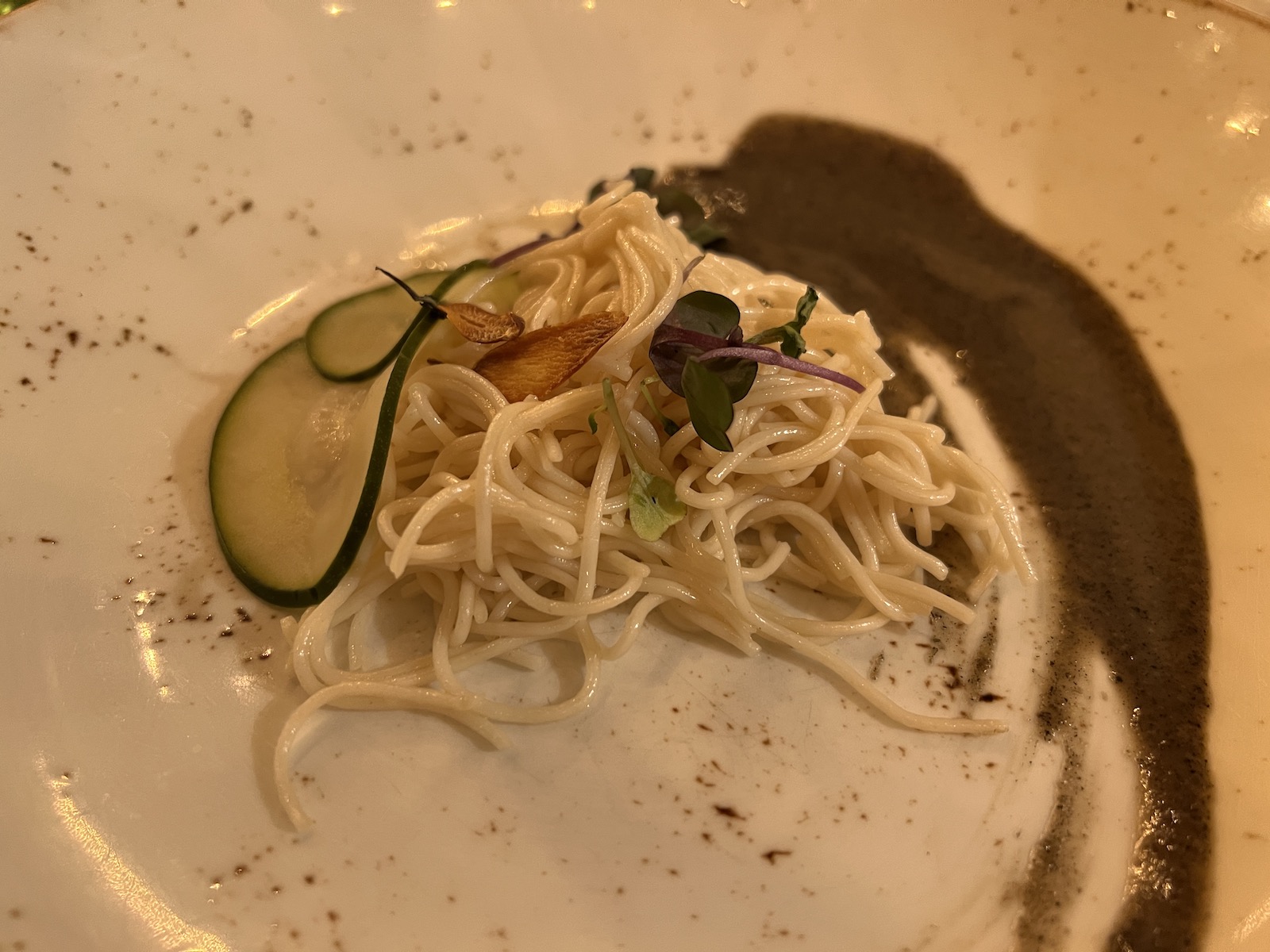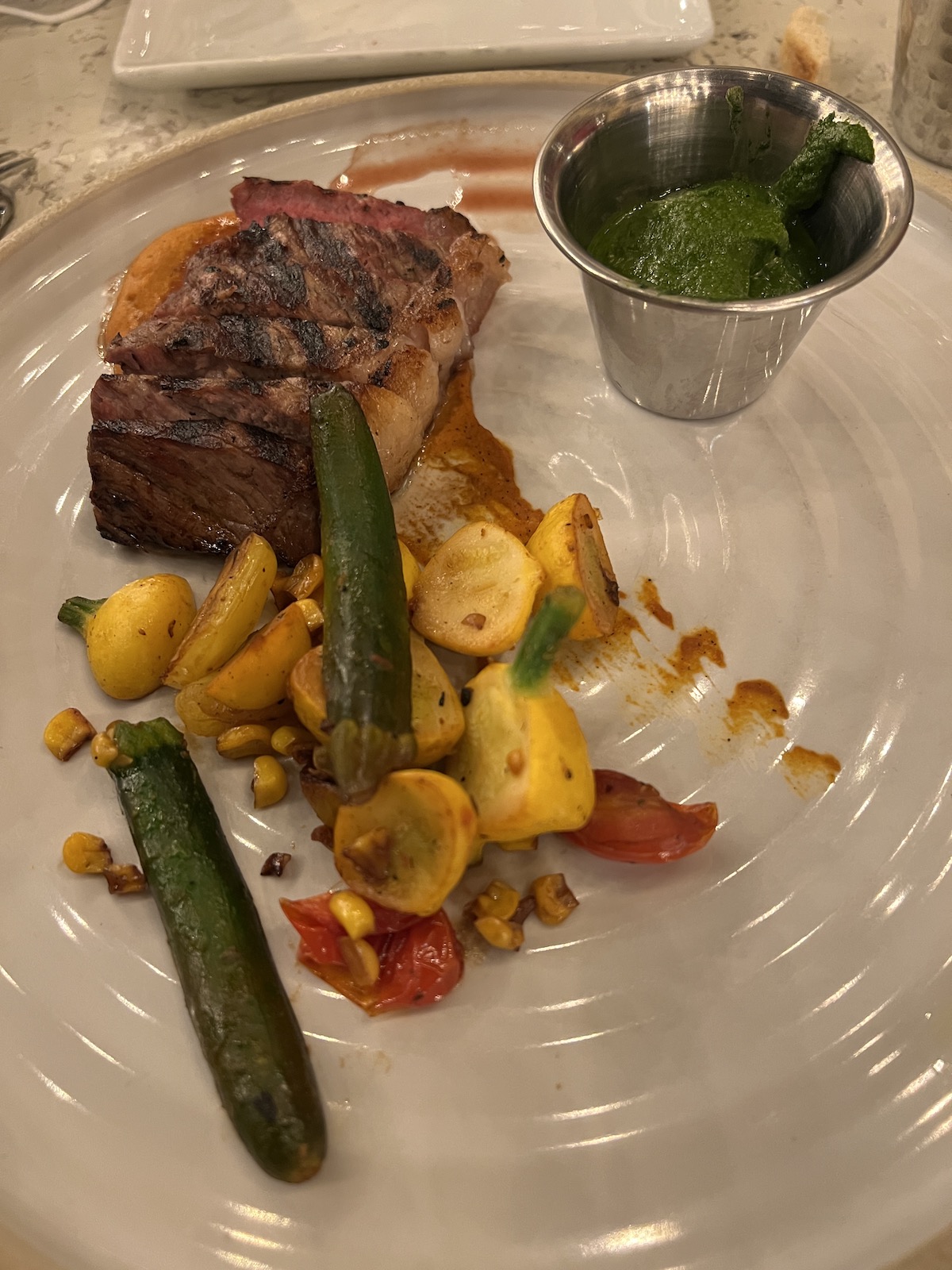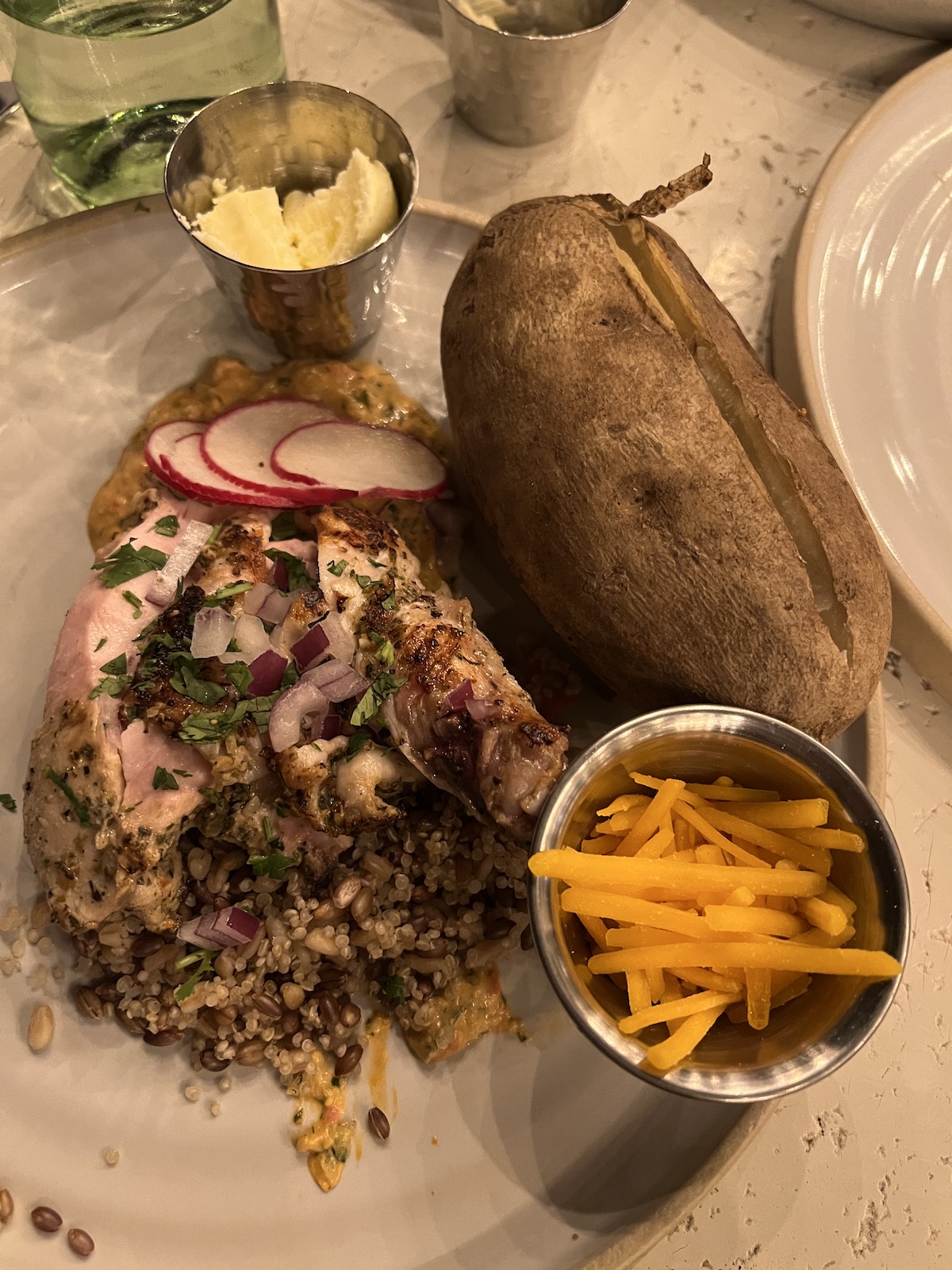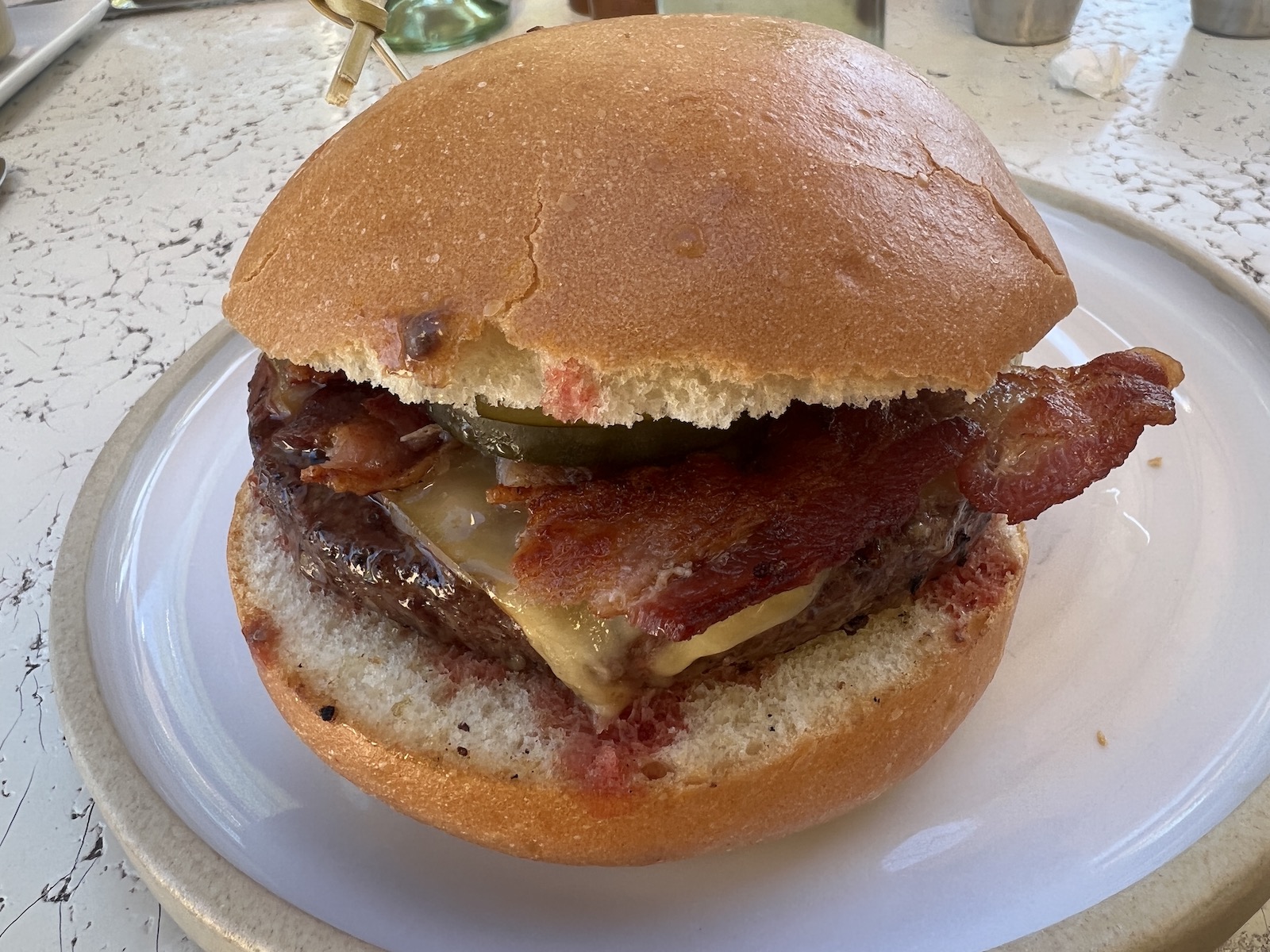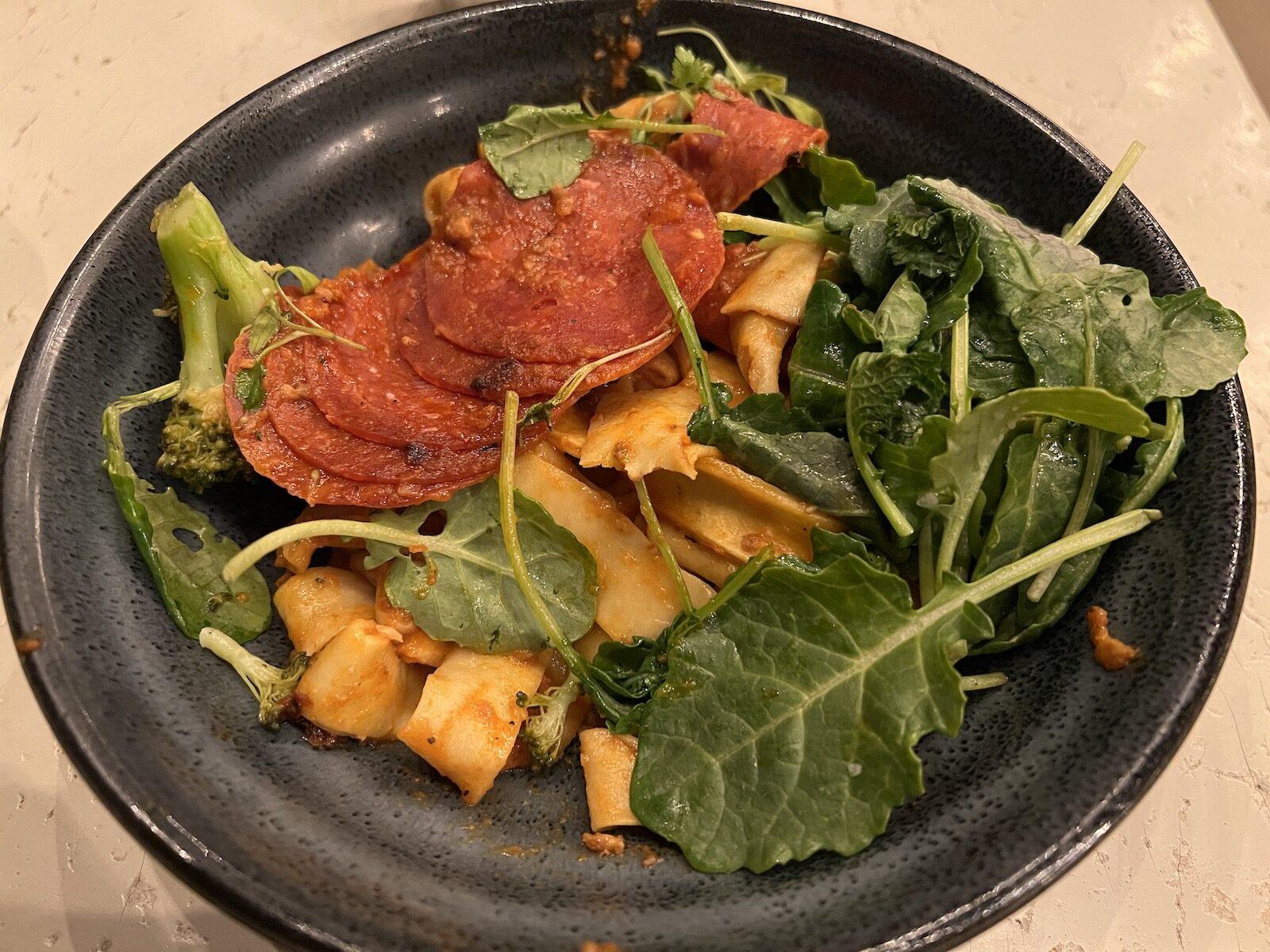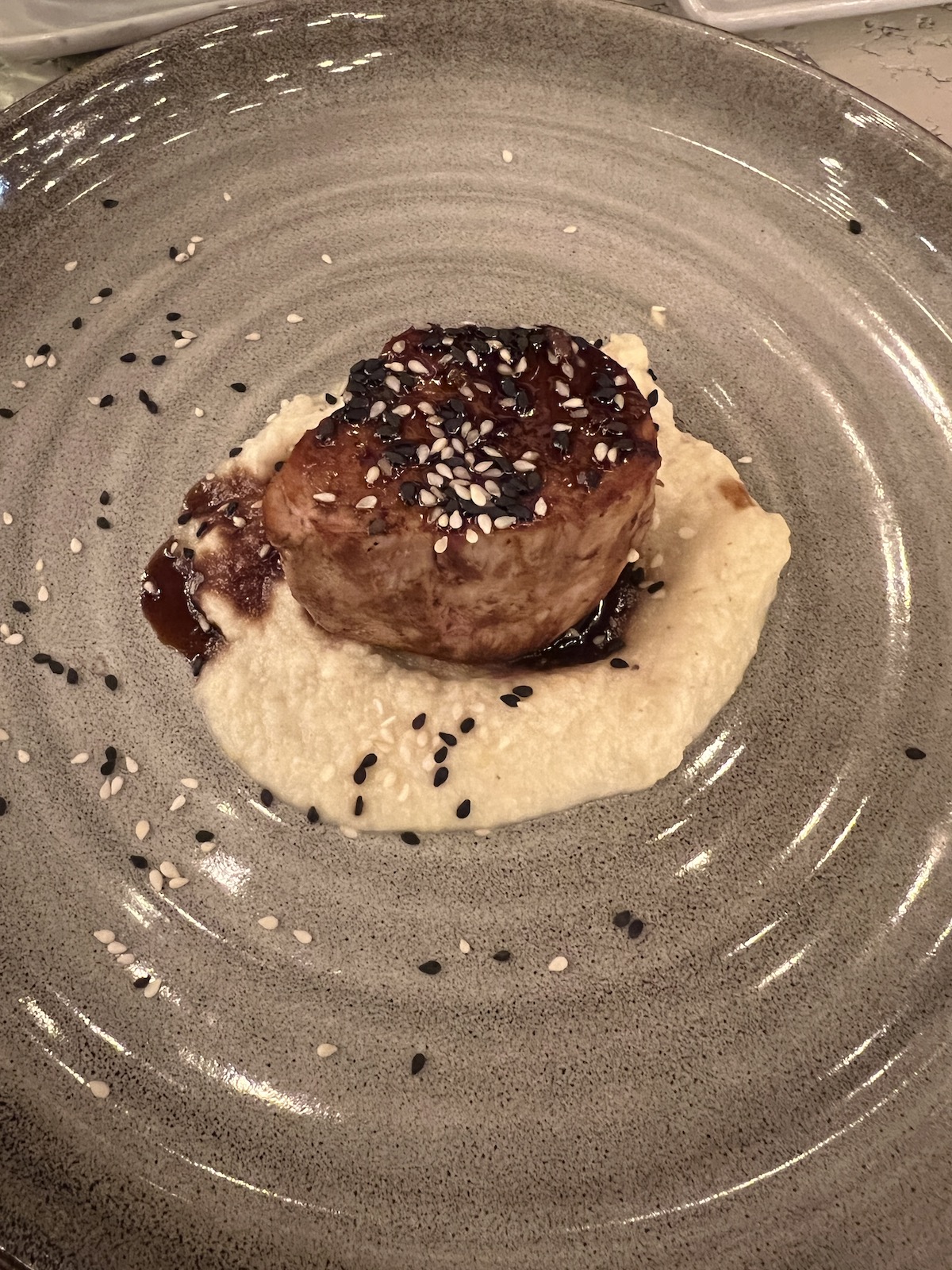 The food may well have been the low point of the stay, since we'd sort of expected the food at a $1,000++ a night resort would be amazing.
The only food we really enjoyed in four days was that taco making class we took for $75 each in resort credit. We made our own tortillas and feasted on guajillo beef and they even brought in some delicious chicken breast on request of a few in the class.
There is also a "snack bar" of sorts near the lobby which is open from early until 3pm. You can pickup grab and go breakfast or lunch here, along with coffee and smoothies. At breakfast you could get an egg sandwich or breakfast quesadilla in addition to things like fruit, yogurt, and healthy pastries. At lunch, they left cold sandwiches in case you didn't have time for lunch at the restaurant. I got a lot of coffees and smoothies here.
The Service
OK, maybe it was a toss up on which was more disappointing. The food or the staff. I would say that about 1 in 4 staff members had the attitude I expected for a resort at this price point. I'm talking about that positive energy "whatever I can do to make your stay more enjoyable" kind of thing. Meaning that about 3 in 4 workers seemed to be uninformed about the resort or genuinely seemed to not care at all about the guest experience. In some cases, it just seemed like the staff landed at Miraval that day, got 2.5 minutes of training, and then attended to us. Or didn't.
This was resort wide, although most noticeable at meals.
One day, we were informed that the daily gelato was coconut. We both hate coconut but had overheard at another table that they had just switched to vanilla. So we asked our server who said that yes, she had heard that too and would go check. A few minutes later someone brought out the gelato, which looked like vanilla, and we bit into coconut. When our server came back, she just casually said something like "yeah, I don't know" and then someone else offered to go check again – wherein magically vanilla gelato appeared.
Sure, this sounds like whine-o-rama and I get that – but the point is that this is a supposedly 5 star resort with a $1,000+ a night price tag and a reputation for service.
Beyond the gelato, the deserts were not very appealing, but my wife still tried to surprise me on my actual birthday by asking for a chocolate brownie with a candle. They brought some sort of brownie concoction with Happy Birthday on it, but no candle.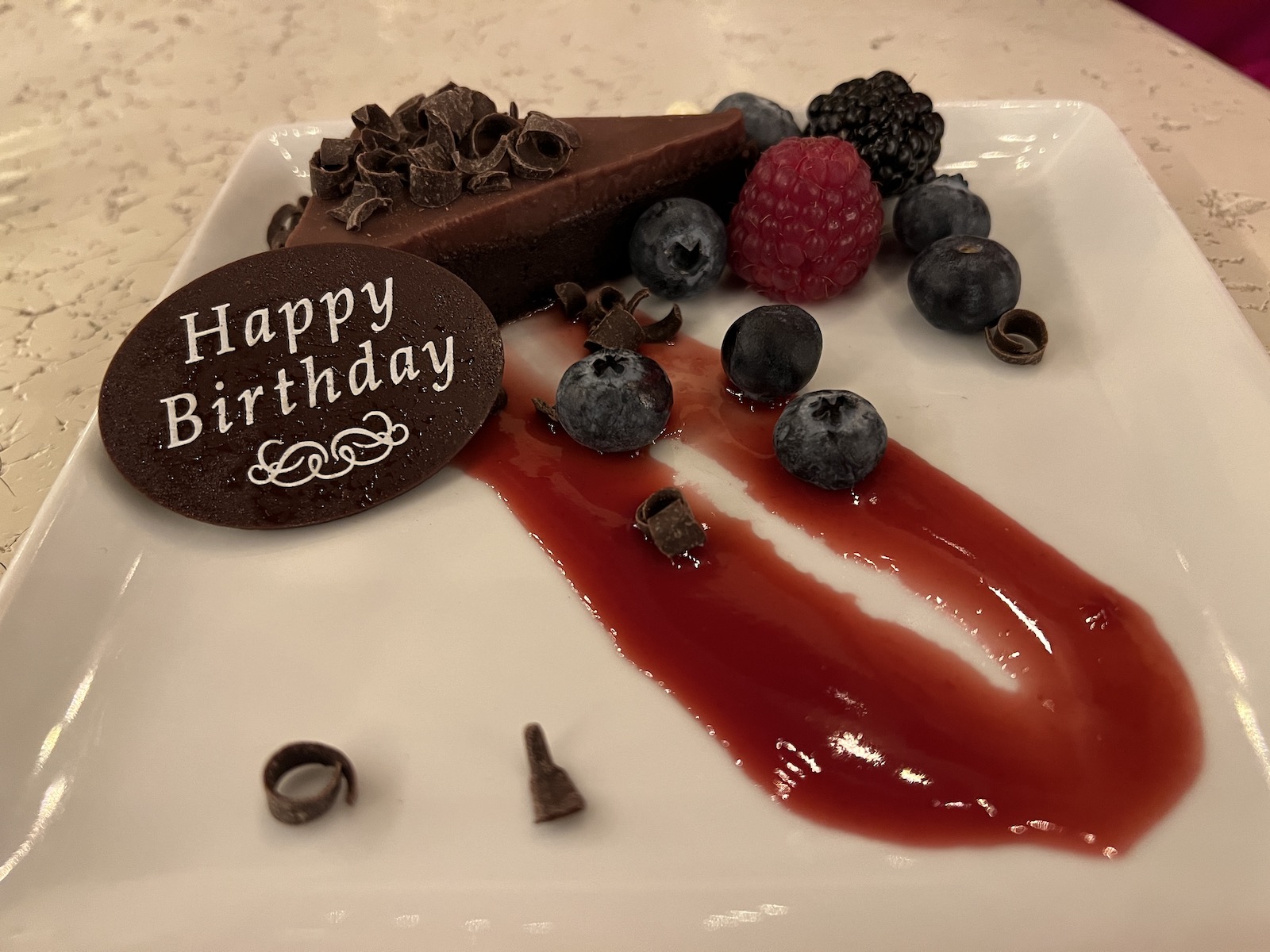 If they didn't have candles, they probably could have mentioned that to my wife when she asked – or they could have put a candle in.
I think you get the idea. This was two star food and two star service at a five star (supposedly) resort.
Now, is it possible that these problems were a result of a COVID related worker shortage? Sure, I don't know what it was due to. And if they are struggling to hire and train, that stinks and I don't want to pile on – but I also don't think that as guests we should just start accepting poor service as being "due to COVID" forever.
The Activities
I loved the hikes, really enjoyed a few of the sessions (like the labyrinth, a class on reducing stress, a class on meditation, a class on taking better pictures with your phone, etc). We didn't love all of them, but there is a tremendous variety and I'm sure you can find enough to pack your day as much as you would like. 3-4 activities in a day would be about as much as I would want to plan on so that you have some downtime.

They also have the gym, lap pool, tennis, and self guided hikes, so there's plenty of ways to get exercise even if you don't choose the workout classes, which did include things like yoga, pilates, and water aerobics.
Generally I preferred the outdoor activities to the indoor ones.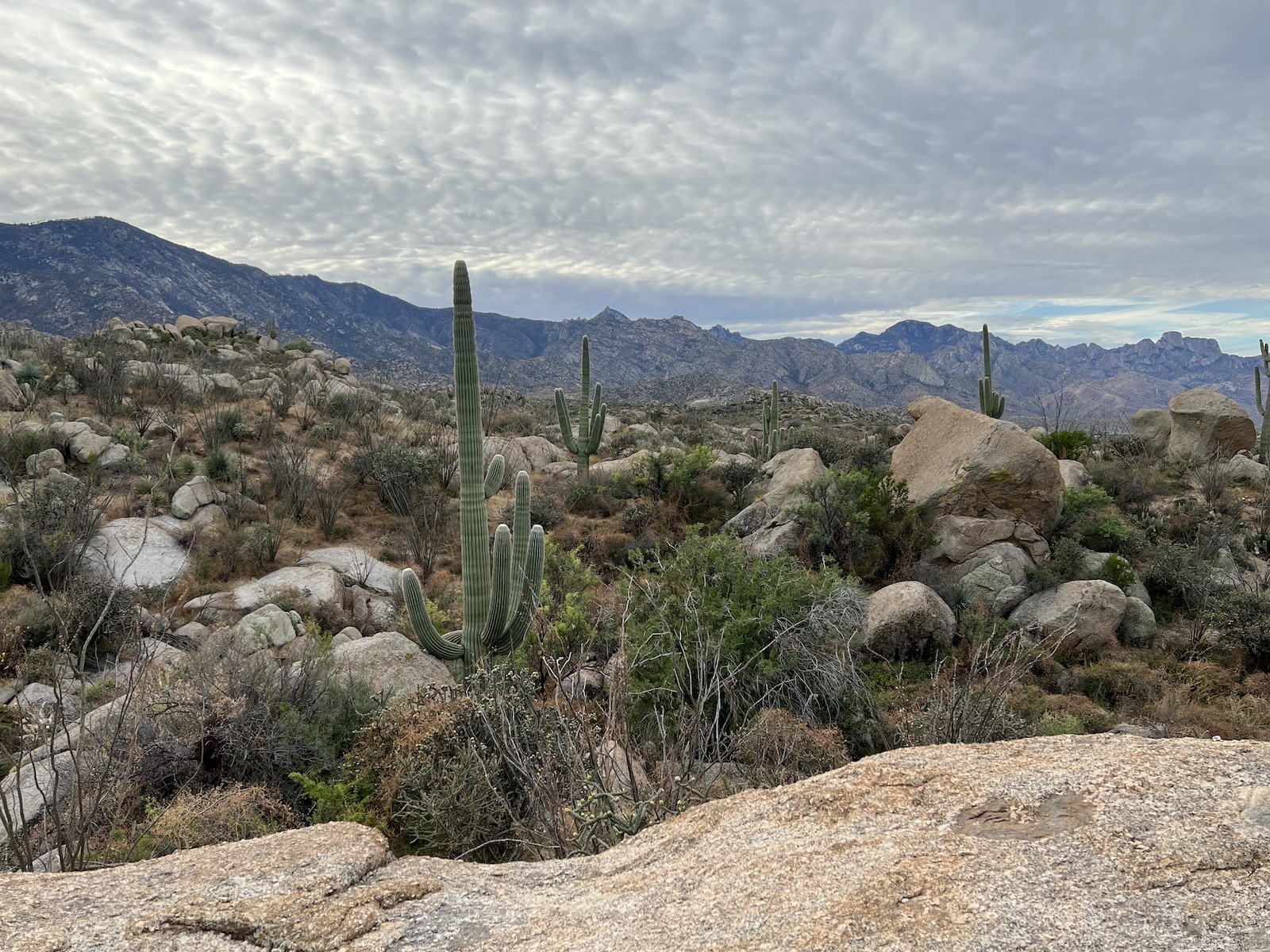 COVID Safety
There wasn't any, beyond the staff wearing masks. No masks indoors for guests, no social distancing, etc. Whether that is a pro or a con is up to you.
World of Hyatt Globalist Benefits at Miraval
They do upgrade Globalists from what I understand, though since we used the confirmed Suite Upgrade, we had that sorted in advance. Late checkout is based on availability. We asked for a 1pm checkout and that was granted cheerfully. You may also stay all day on the grounds after checking out of your room.
Bottom Line
Yes, I was disappointed. Maybe my expectations were too high, but someone that I met (who is now in the MilesTalk group ;-)) told me that he went last year and that the food and service was much better a year ago. So, it seems that things have gone downhill recently – unless our week there was a total aberration which I guess is possible. I really thought this would be as special as our stay over the summer at the Ventana Big Sur, which I gave glowing reviews to.
I also waited a bit to publish this review, hoping I would hear from someone in hotel management when I completed their after-stay survey, but… crickets.
However, that doesn't mean I'm not glad we went. I am!
Overall, we did indeed connect with nature, detach a bit from the realities of life (it's been a rough couple of years!) and loved the resort itself. With more variety and better quality for the dining and better trained staff, I think it would have been a week of bliss, but it was still relaxing and a nice break from reality.
I'm very curious if it's worth trying the Miraval Berkshires and we almost booked for next month, but after Arizona we both kind of think it's a pass, even at 65k points for two nights during the BOGO. That said, maybe the Berkshires location or the Austin, Texas location would be entirely different / better experiences.
If you've stayed at the Miraval in Arizona or at either of the other two Miravals, what was your experience? Should we try the Berkshires??
Thoughts?
Let me know below in the comments, on Twitter, or in the private MilesTalk Facebook group. And don't forget to follow me on Instagram for all sorts of tips on miles, points, credit cards, and travel.
If this post helped you, please consider sharing it!
You can find credit cards that best match your spending habits and bonus categories at Your Best Credit Cards. 
New to all of this? My "introduction to miles and points" book, MilesTalk: Live Your Wildest Travel Dreams Using Miles and Points is available on Amazon and at major booksellers.