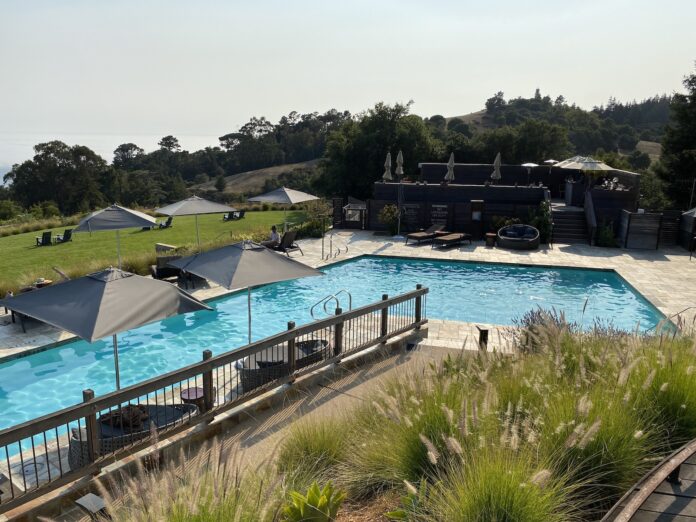 I tried to make this another MilesTalk Lightning Review (TM), where I aim to give you all the info you need about a hotel or flight in around 1,000 words or less, but this hotel really needed more words. Sorry!
Ventana Big Sur: Background
The Ventana Big Sur has acquired quite a bit of fame in the miles and points community ever since it became affiliated with the World of Hyatt loyalty program. This happened in June of 2019 and we all became instantly infatuated with it. With rooms then priced at over $1,600, the 30,000 World of Hyatt points required for a standard free night earned it a distinction wherein I speculated that the Ventana Big Sur may be the best redemption in the entire Hyatt system. It also made my list of the 5 most expensive hotels you can book with points.
Early in the COVID pandemic, Ventana actually raised its own bar by making the resort all-inclusive of all food (but not alcohol). The cash price rose, but the points required did not.
With cash prices inclusive of taxes and fees now starting at around $2,000 per night (after taxes and fees), the value offered by using World of Hyatt points is even more pronounced. Remember that you don't pay any tax or resort fees on a World of Hyatt award night.
A standard room night costs 30,000 points per night while a standard suite such as the Big Sur Suite that I stayed in runs 48,000 points per night. There are also Premium Suites available for 60,000 points a night. You won't go wrong with any of them, but if you are flush with points, a Premium Suite (which would run into the $3,000's and up per night) is just as great of a deal.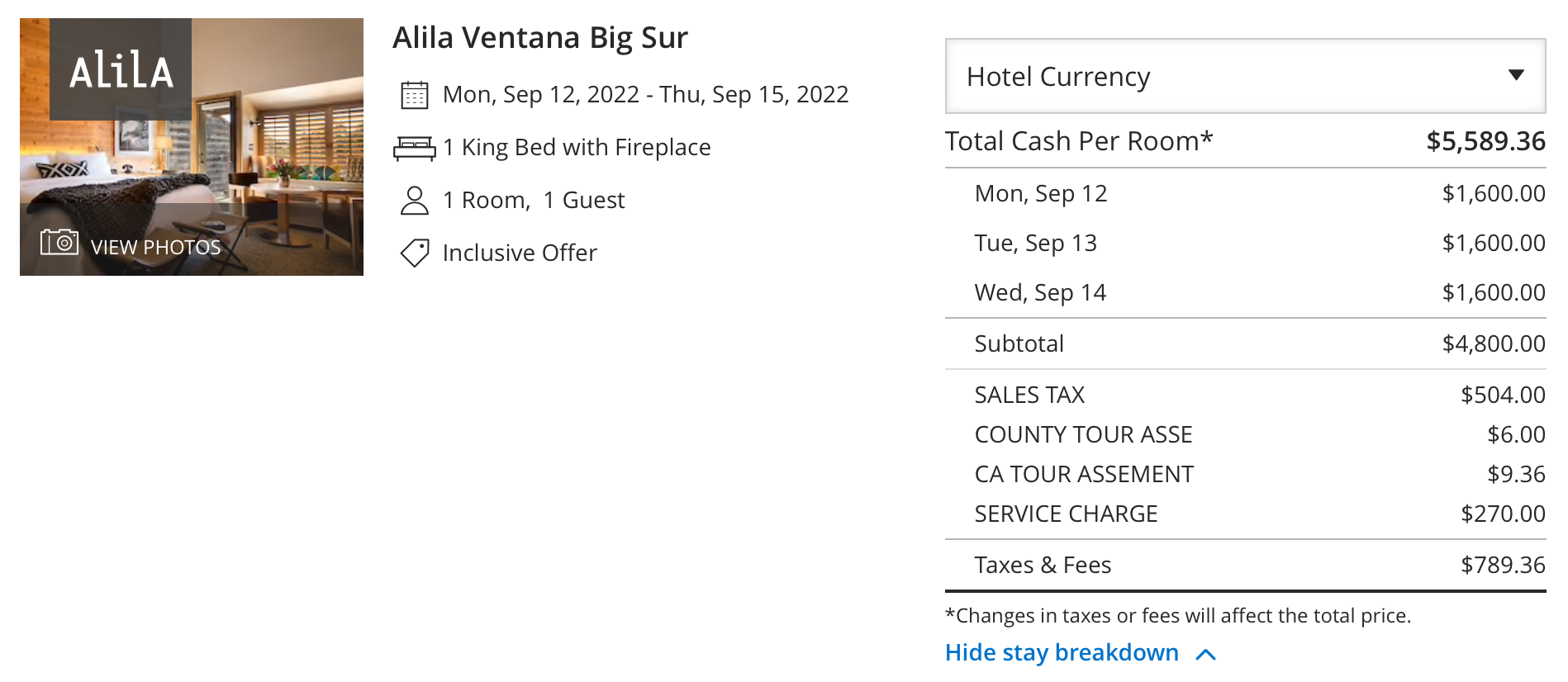 Update: A standard room at average pricing is now 40,000 points per night, thanks to a recent Hyatt category change for this and other hotels.
Recently, Ventana was actually acquired by Hyatt itself, all but ensuring this property remains bookable with World of Hyatt points for some time to come. That said, I wouldn't be at all surprised if it gets bumped up to 40,000 a night at some point given the cost. (Editor's note: I was right 😉 )
Now here's the crazy part. You can cover this entire stay by signing up for ONE credit card. The Chase Sapphire Preferred currently offers 100,000 points for spending $4,000 within 3 months. You could transfer 90,000 of those to World of Hyatt and book three nights at Ventana. Just like that, opening a new credit card got you around $6,000 in value.
When is the last time you got $6,000 in free hotel stays to spend $4,000 on a credit card? It's like getting 150% cash back!
Just be aware that like any amazing award redemption, you'll need to "hunt" a bit for available dates. If you live far away, book as close to 13 months in advance as you can. If you live within driving distance, it's worth checking last minute. One couple we met at the pool booked the same week as they arrived!
Chase Sapphire Preferred® Card Earn 60,000 bonus Ultimate Rewards points (worth up to $750 or more!) when you spend $4,000 in 3 months. How to apply for this offer.
Where is the Ventana Big Sur Located?
Well, silly, it's in Big Sur!
Big Sur, California, is on the central coast of California, on some of the most rugged and awe inspiring terrain in the country.  If you aren't a California local, you can get there one of two ways: Fly to San Francisco and drive south for about 2.5 hours on US-1 (i.e. the Pacific Coast Highway) or fly into Los Angeles and make your way north on the PCH. The drive from LA is much longer – around 6 hours – but you can also stop along the way. We stopped in Santa Barbara for a two nights after our 4 night stay at the LXR Oceana in Santa Monica. From Santa Barbara, we stopped for lunch mid-way through the 4 hour drive from there to Big Sur in the town of Morro Bay. If you are into the famous "French Dip" sandwich, do your belly a favor and have lunch at the old school Hofbrau der Albatross. They put LA's Phillipe the Original to shame….
As you get to the part of the PCH that is on cliffs along the ocean, you can't help but be awestruck. It's the pure beauty of nature at its finest. The amount of effort that went into building the road, including some of the famous bridges, like the Bixby Bridge set about 30 minutes north of Ventana.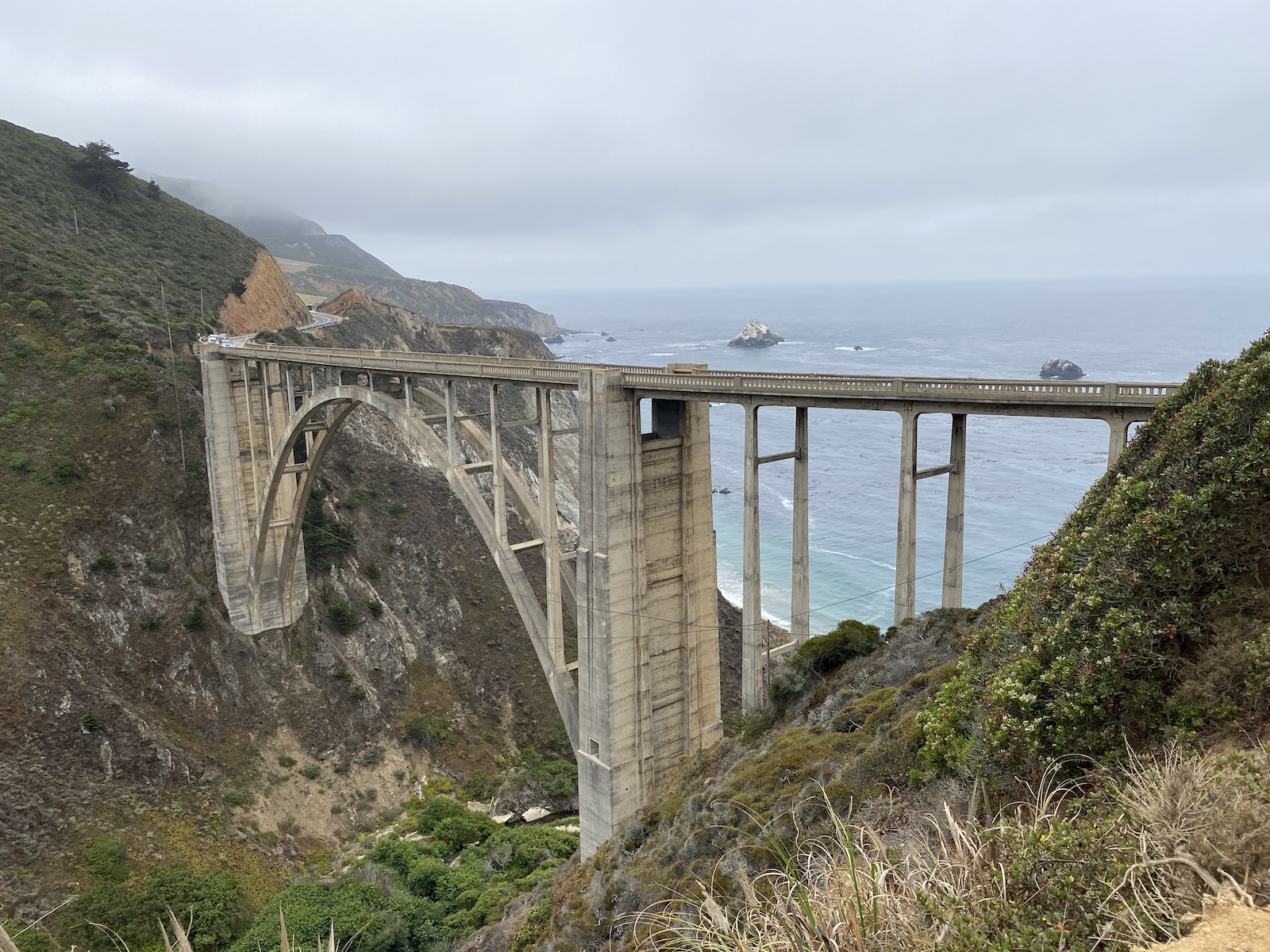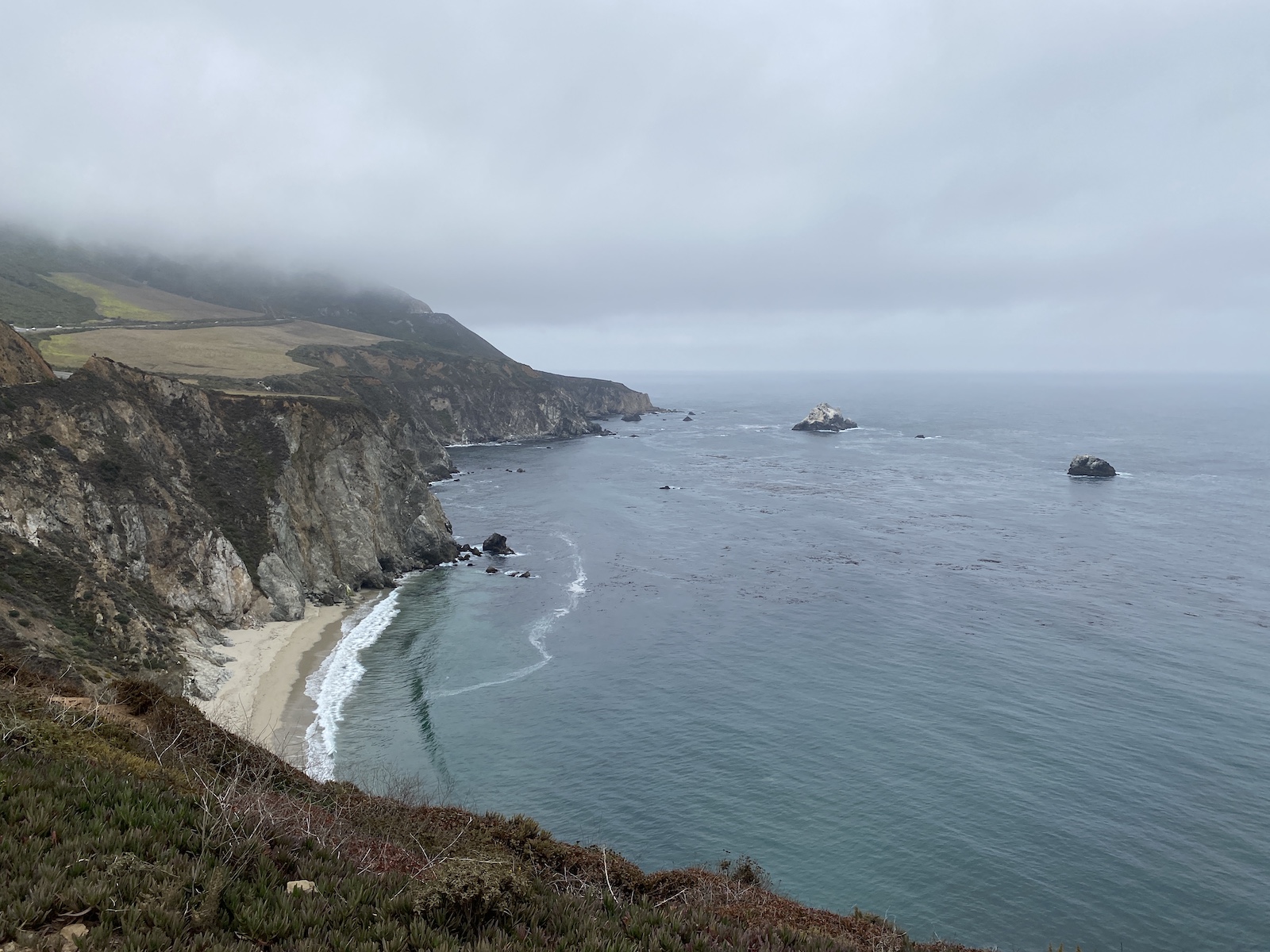 This is an area full of amazing views and amazing hikes. Many choose to stay for days in the area, often in campsites (and, by the way, Ventana does have a very affordable glamping setup, under $100 a per night).
And we did one great hike, as I'll mention later, but when you are staying at the Ventana Big Sur, it's a great way to simply get away from it all.
Arrival at Ventana Bug Sur
After making the turn away from the water and into the Ventana driveway, you'll come to the guard and then the valet. You can leave the car in their hands as they will unload your car and have your luggage ready for transport, via golf cart (or, as I prefer to say, by "buggy") to your room.
We got to the main reception where they gave us a very warm welcome (and some tea) and let us know that, as World of Hyatt Globalists, we'd been upgraded from the booked room type (the base room for 30,000 points) to a Big Sur Suite which would normally sell for around $3,000 in cash (all in) or 48,000 World of Hyatt points per night.
This meant a much bigger room, with a sizable patio complete with a hammock. I do want to point out that a very select few rooms have actual jacuzzis on the porch. I really was hoping for one of those, but they were sold out for our weekend.
After bringing us up to speed on how everything worked, they gave us two small wooden discs that would serve as our room key and whisked us off to our room.
The Big Sur Suite
Since a video is worth a million words, I made this video of the room itself. They were kind enough to give us a bottle of a nice champagne for our 1 year anniversary celebration. As well, the mini-bar was also stocked with a variety of snacks like jerky and trail mix, all of which were replenished daily when housekeeping came.
As I note in the video, I did find the cutout to the bathroom and shower odd. I'm sure 99% of people staying here are couples, but if you aren't, man would that be awkward 😉
Let me quickly clarify that the infinity whirlpool pictured on the cover of the video is from the main part of the resort, not our private room!
The room was great… really no complaints.
Here are a few still pictures…. but really, watch the video 🙂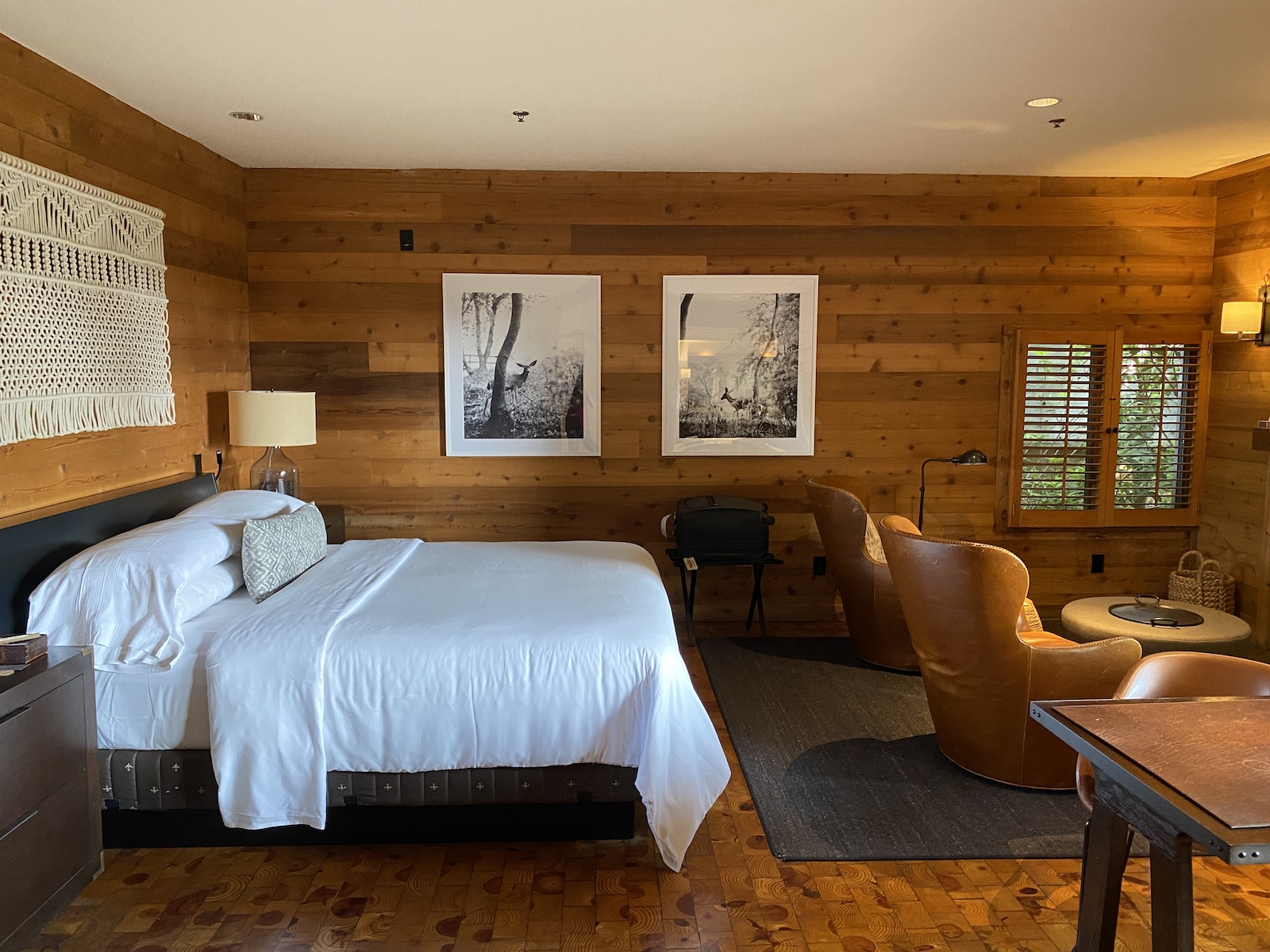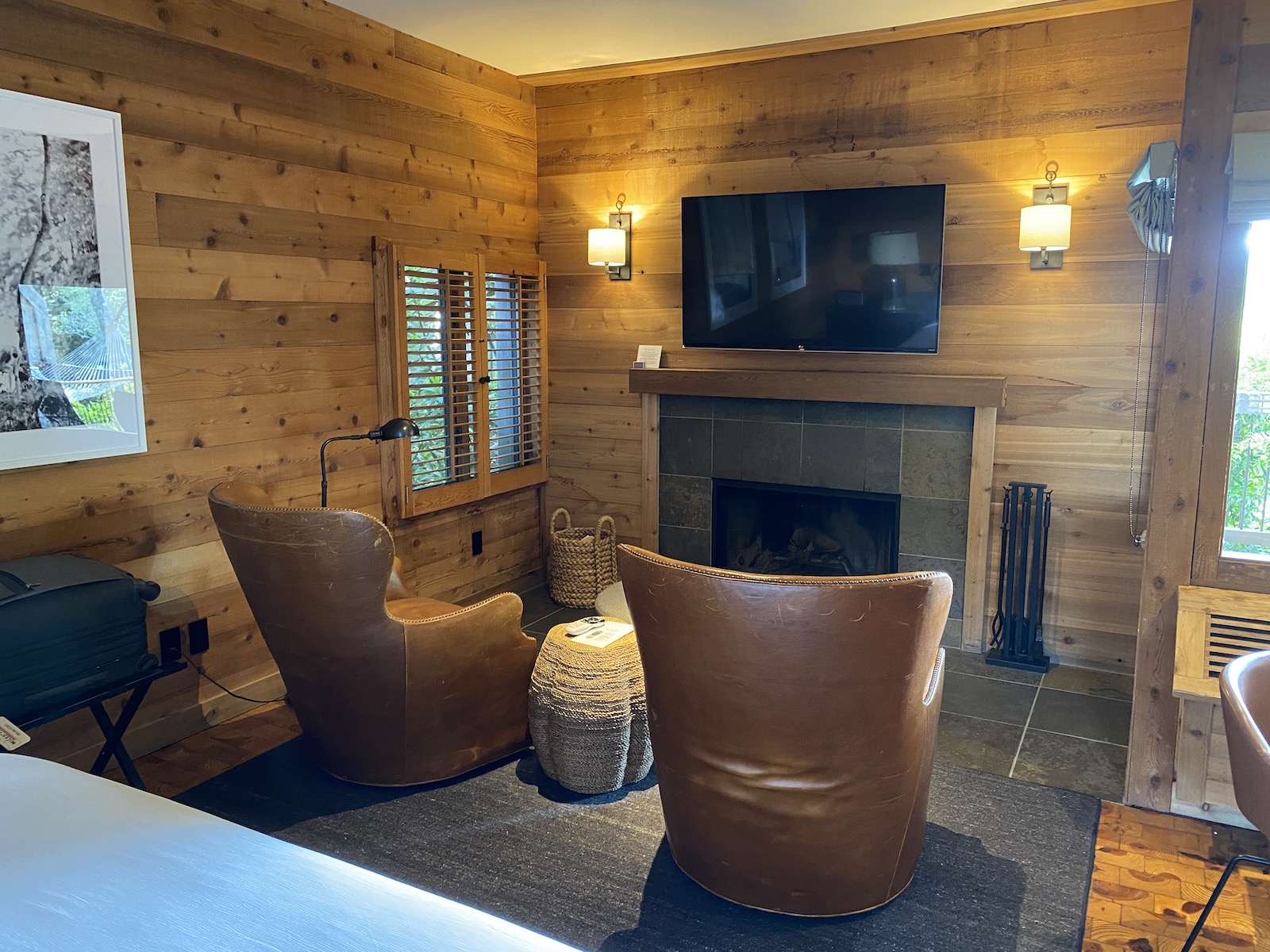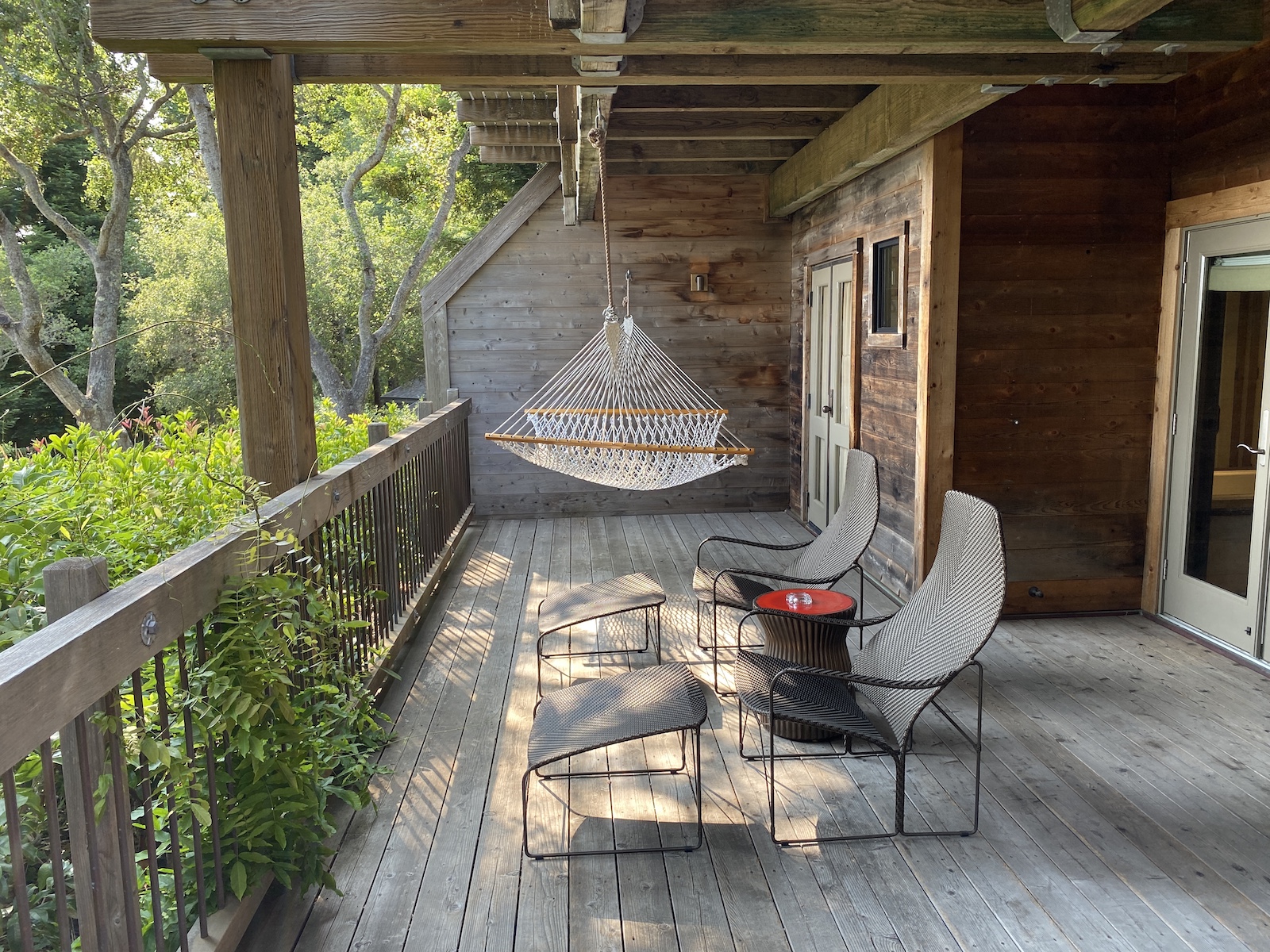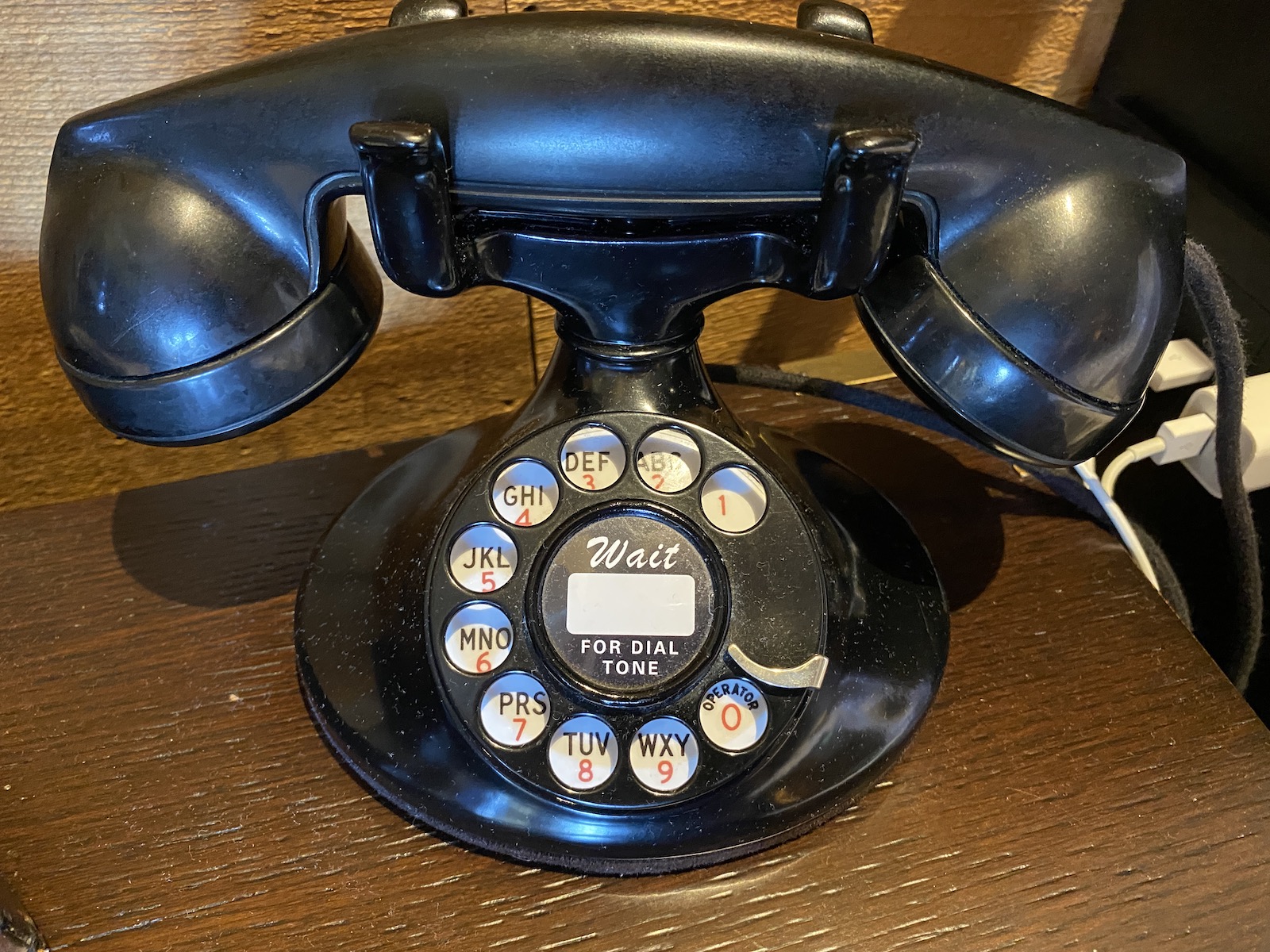 The Resort Pools and Amenities
The Ventana is focused around relaxation and wellness, so it should be no surprise that the days here mostly center around the two pools and the restaurant.
On one end of the resort, by reception and the spa, you'll find the main pool. The main pool has a bar area where you can simply walk over and request any food or beverage item off the pool menu (or many drinks not even on it). There's plenty of seats with umbrellas (mind how the sun will move on you as the day goes on – but the staff are always helpful in offering to reposition them) to lounge and peer at the ocean in the distance.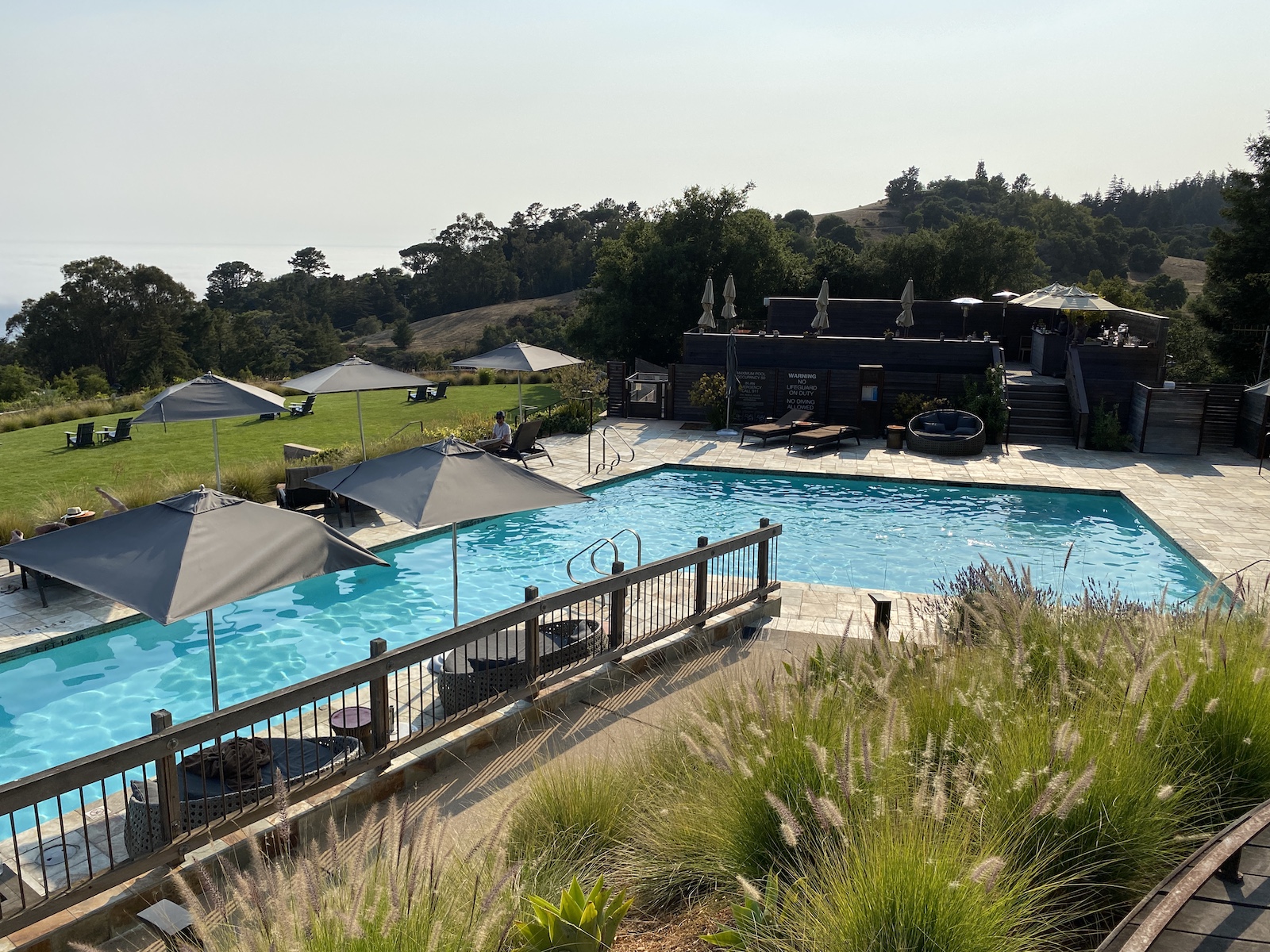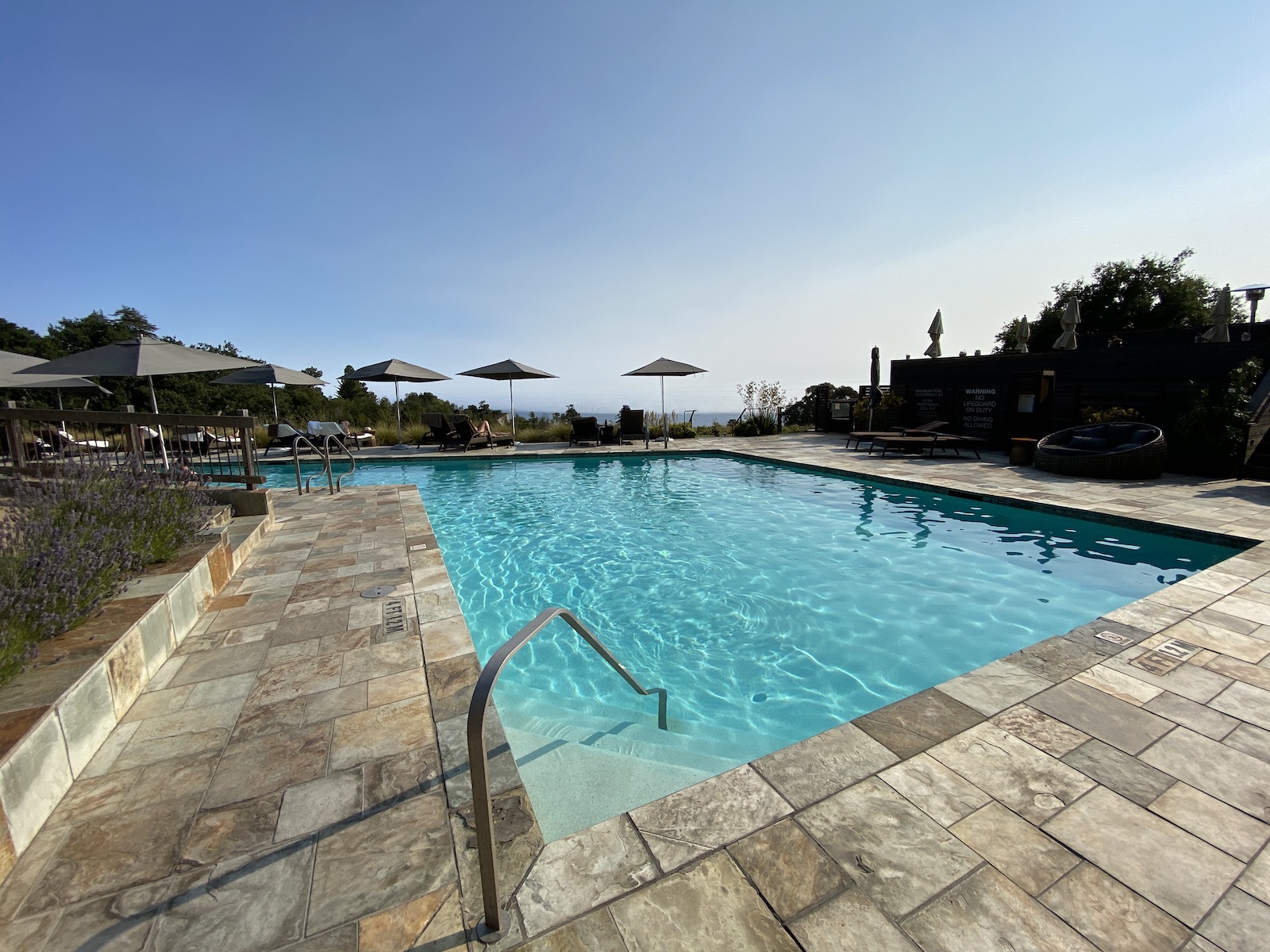 The most special part, to me anyway, was the infinity whirlpool. I really could have sat in it for hours. (OK, I sat in it for hours!). I mean, look at how big it is…. and that view!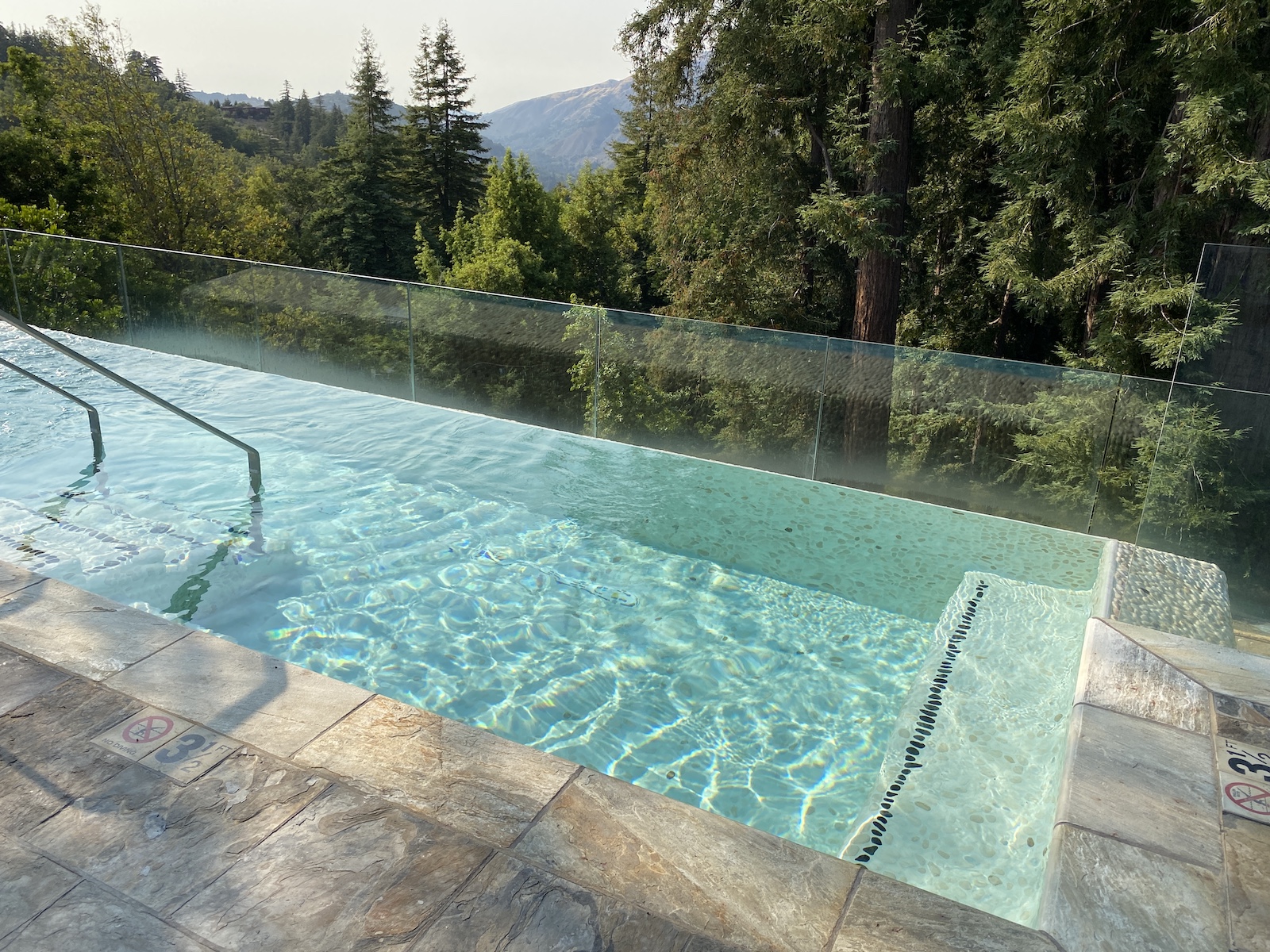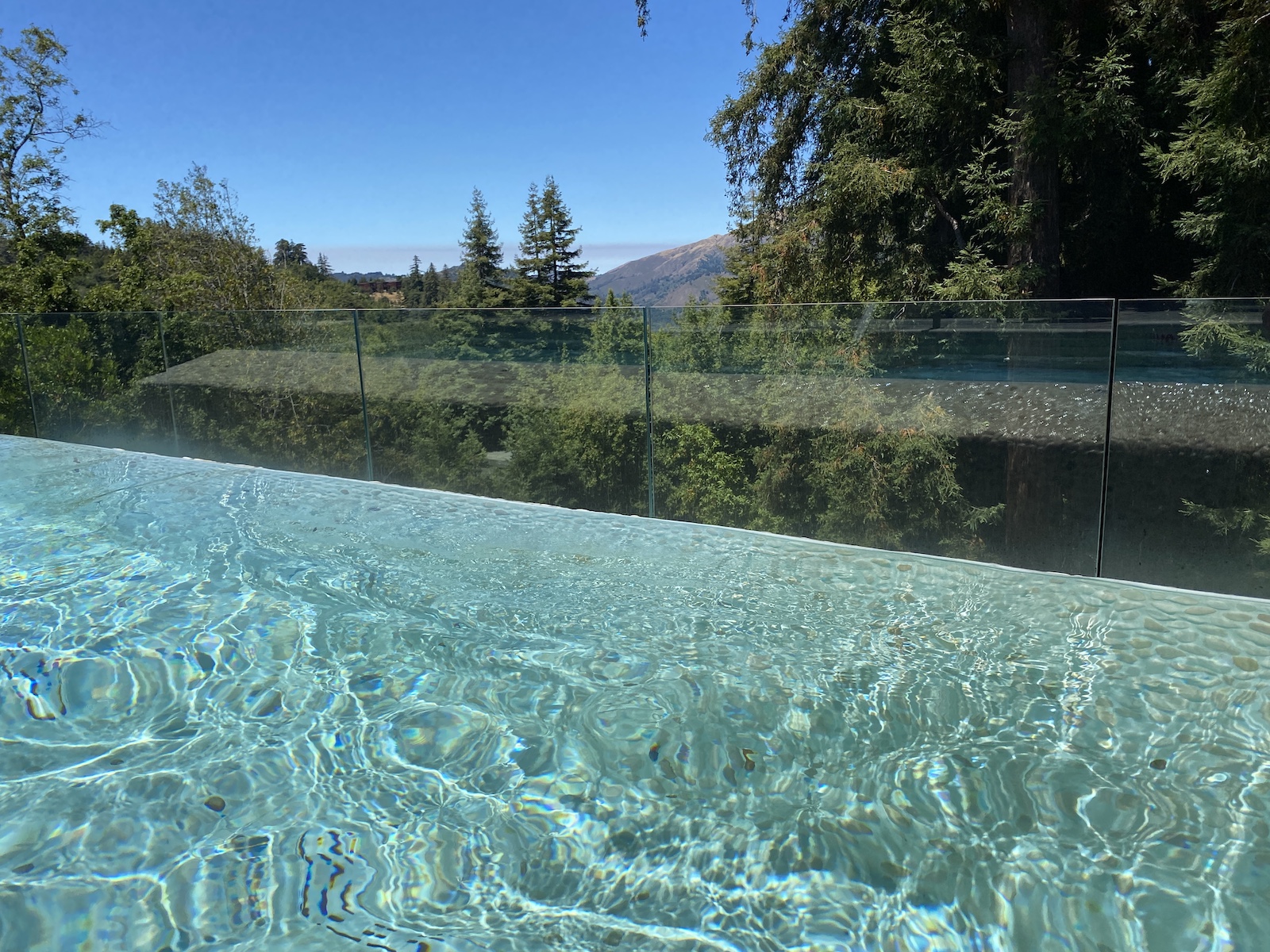 On the other side of the resort (this is about a 10 minute walk we are talking about) near our room was the Japanese bathhouse and the tops-optional pool. The what? Yes, if you want to lounge around topless, you are welcome to do so. Over our 3 day stay, all of one person actually did, but you have the option!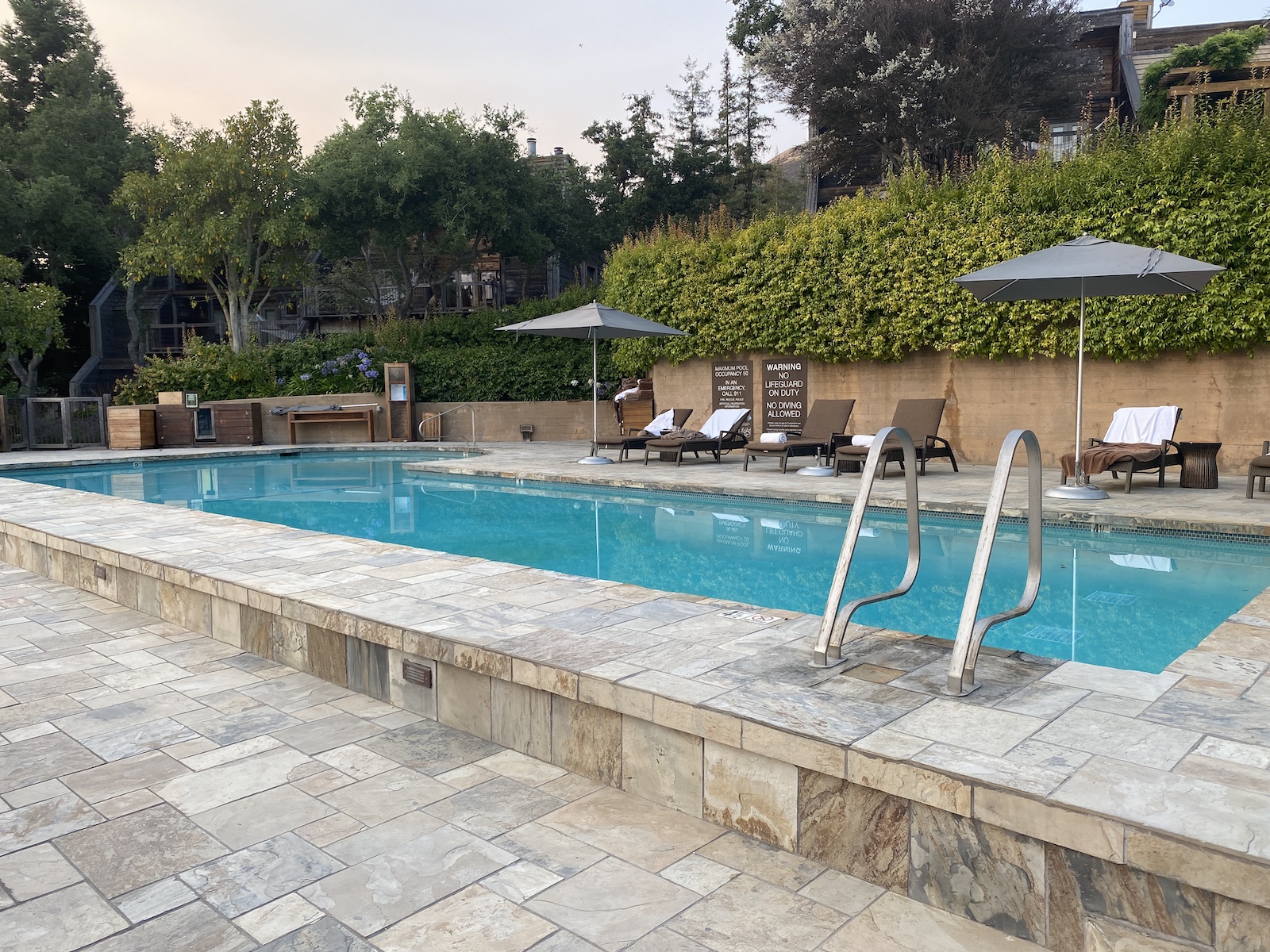 Personally, we chose to mostly walk over to the main pool where the food and drink service and the infinity whirlpool were. I'll note, though, that they did have a phone by the clothing-optional pool where you could order food or drinks for delivery.
This is probably a good time to point out that all food and non-alcoholic drinks are included in the room rate, even on awards. This includes all tax and gratuity. Now, if you order alcohol, know that it's an extra charge and the extra charge will have an extra charge for gratuity.
So, it was pretty nice to order whatever, whenever – just on a whim. I may have had a few too many iced coffees poolside!
The Japanese Bathhouse was… interesting. But it wasn't a highlight for me. Basically it was three hot tubs. The end ones were sex-specific (and clothing optional) and the middle one was where couples could meet to relax together. There was also a sauna on each side.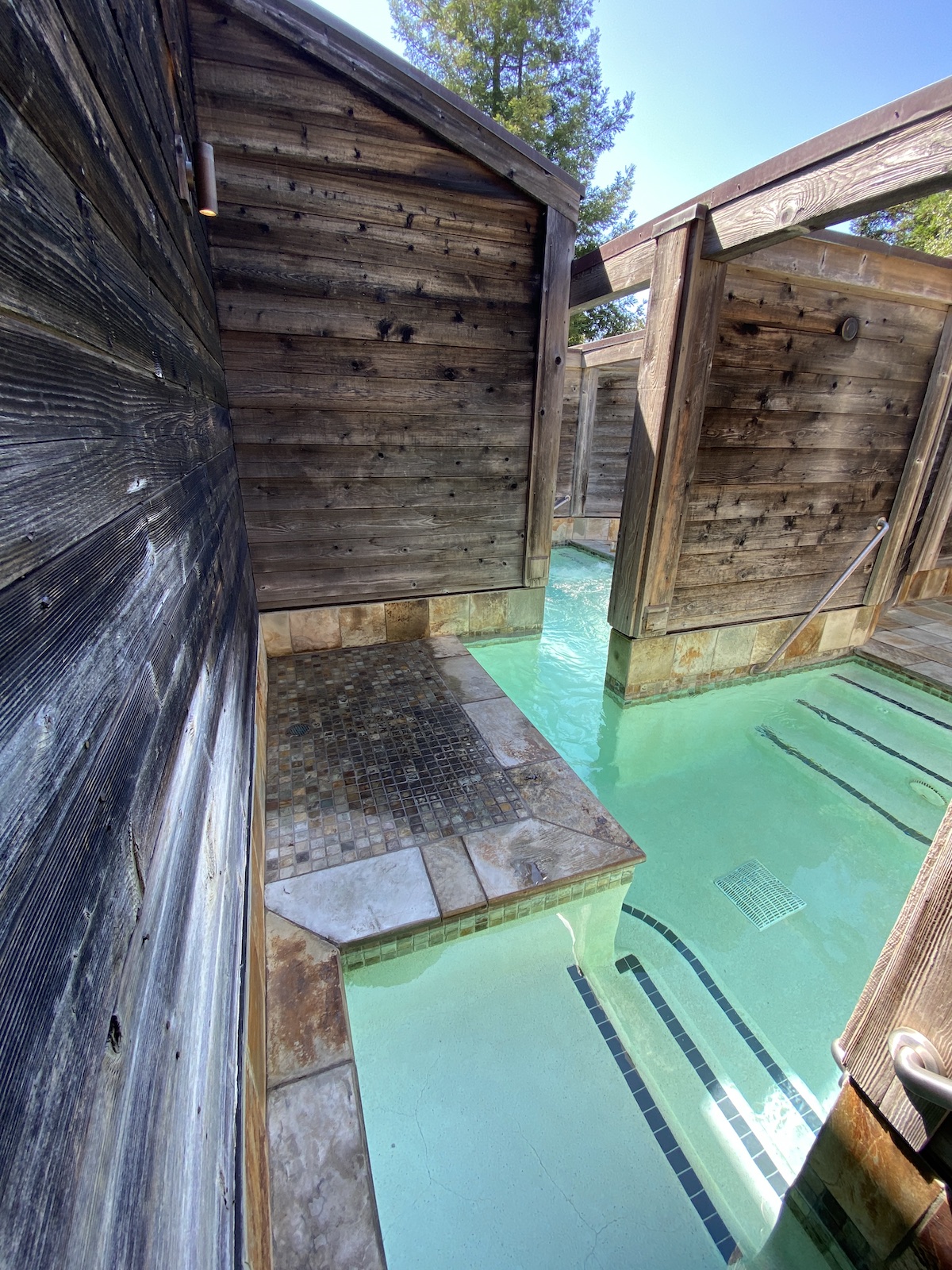 At any time, if you want to go somewhere and don't want to walk, a buggy can be called to whisk you wherever you need.
The Food
The food here is intended for a crowd that is willing to pay room rates of $1,600 (plus tax/fees) and up for a night. The food had better be good, right?
Well, yes, it's delicious 🙂 Now, not every single meal was a 10/10. Some dishes hit better than others. But if you are ever disappointed, it's super easy to just ask for something else. Here are the current menus.
We were completely full pretty much all of the time. Even better is that if you don't want to leave your room for whatever reason to go to the dining area (which is a nice 10-15 minute walk through the woods or you can call for a buggy ride), they'll deliver room service to you at no extra charge. That's for breakfast. You can get lunch/dinner as well but it's a more limited room service menu.
The menu doesn't change, so within a few days you'll probably try everything you want to.
Here's a sample of the food: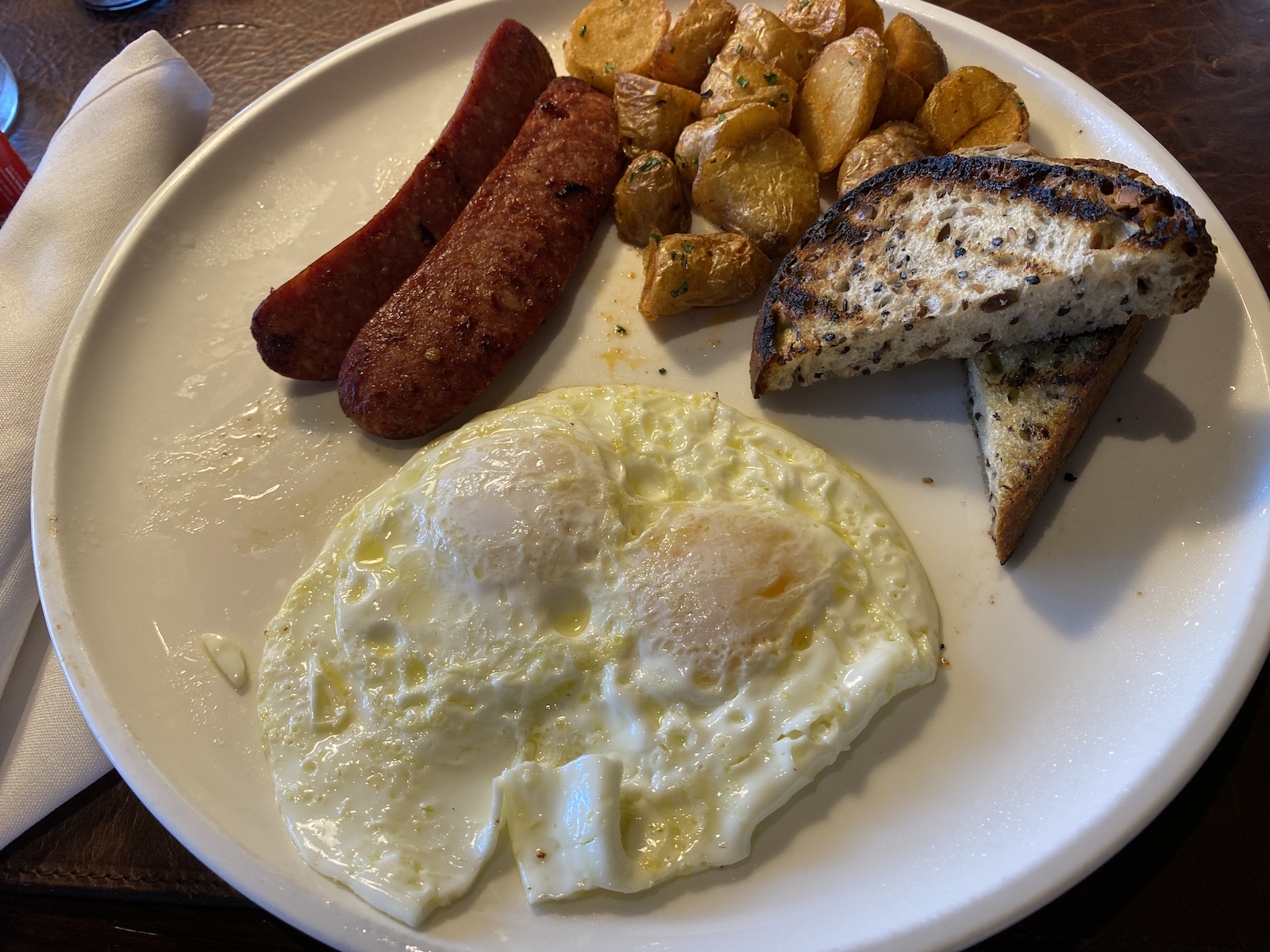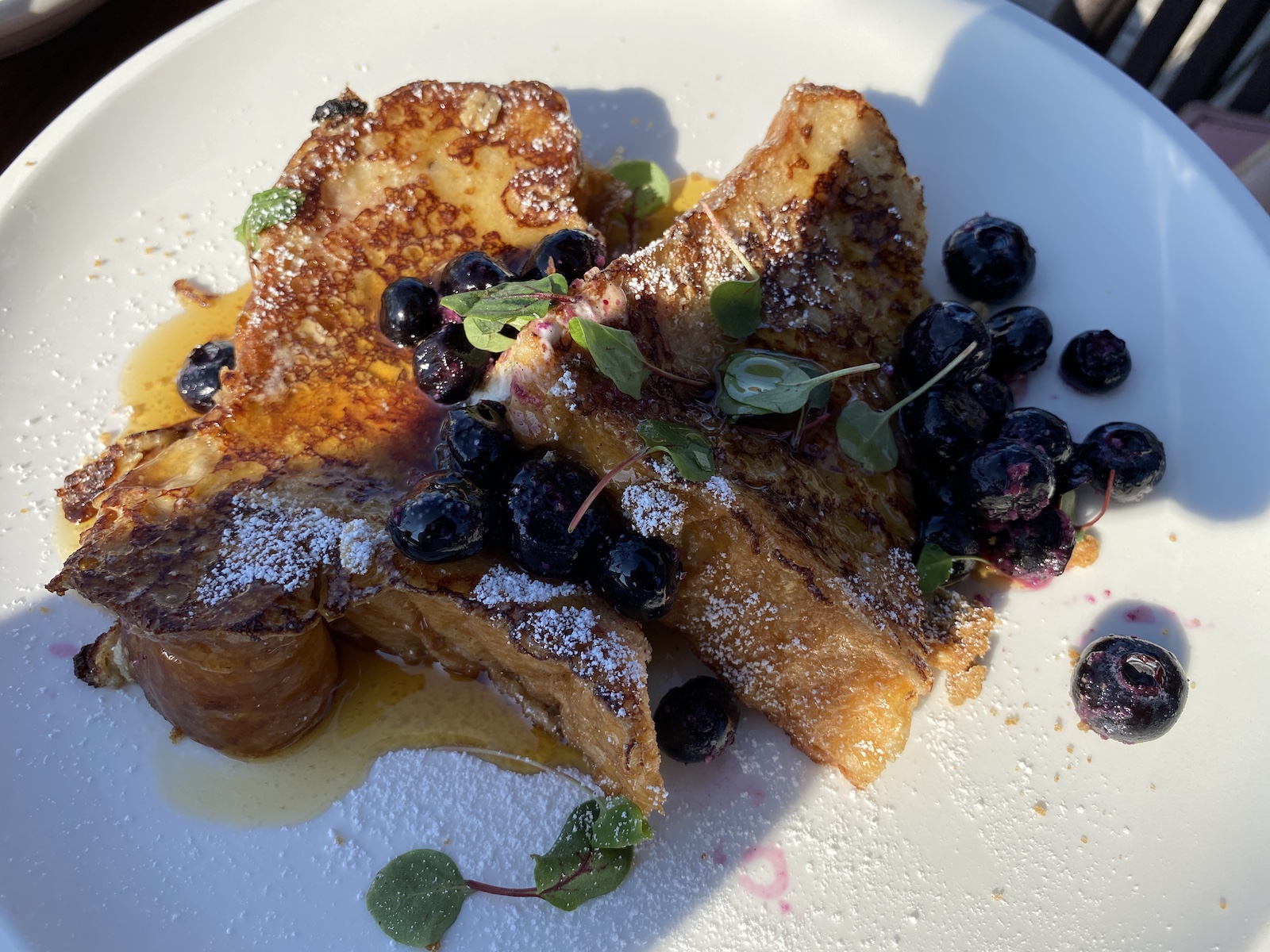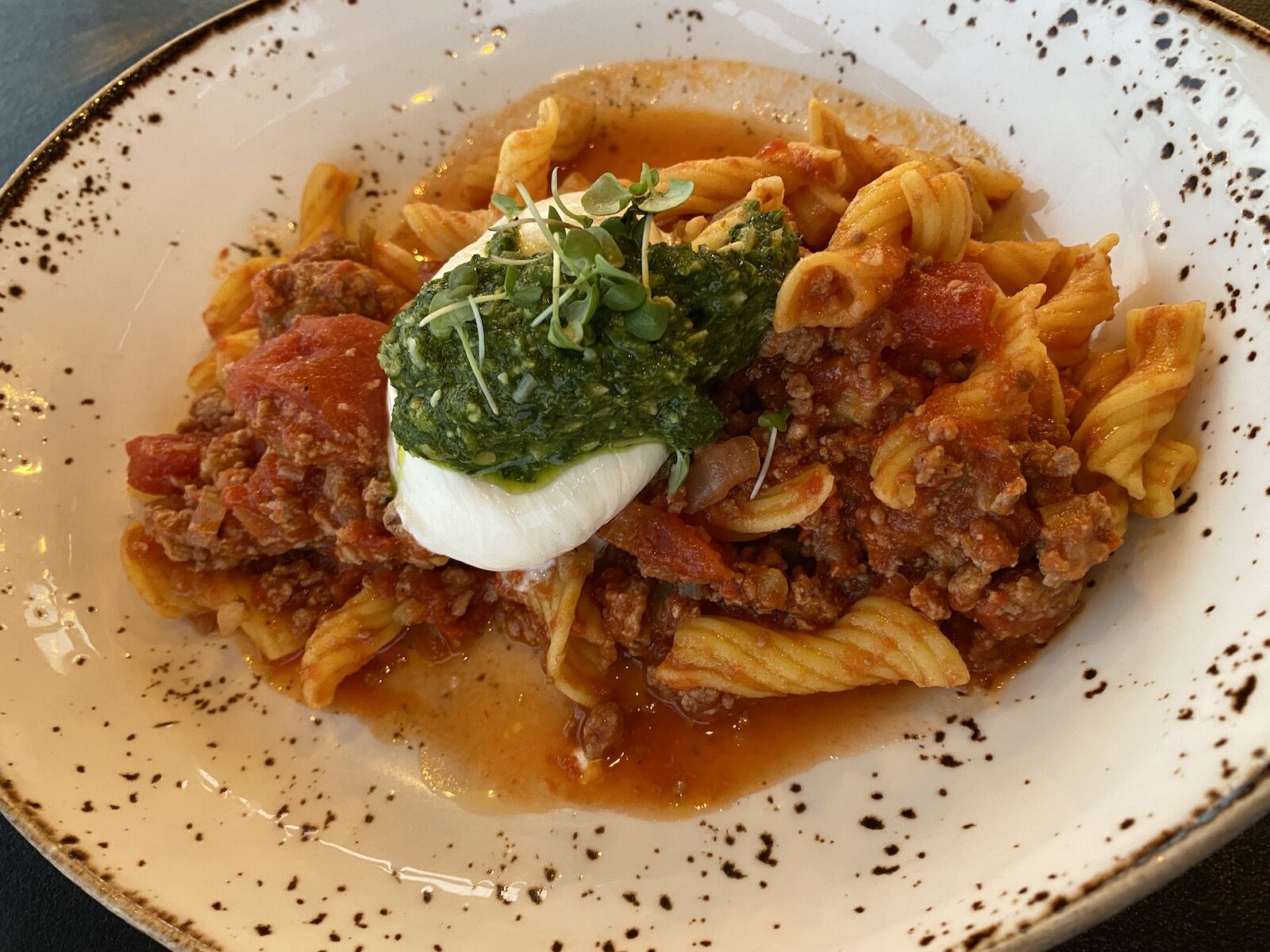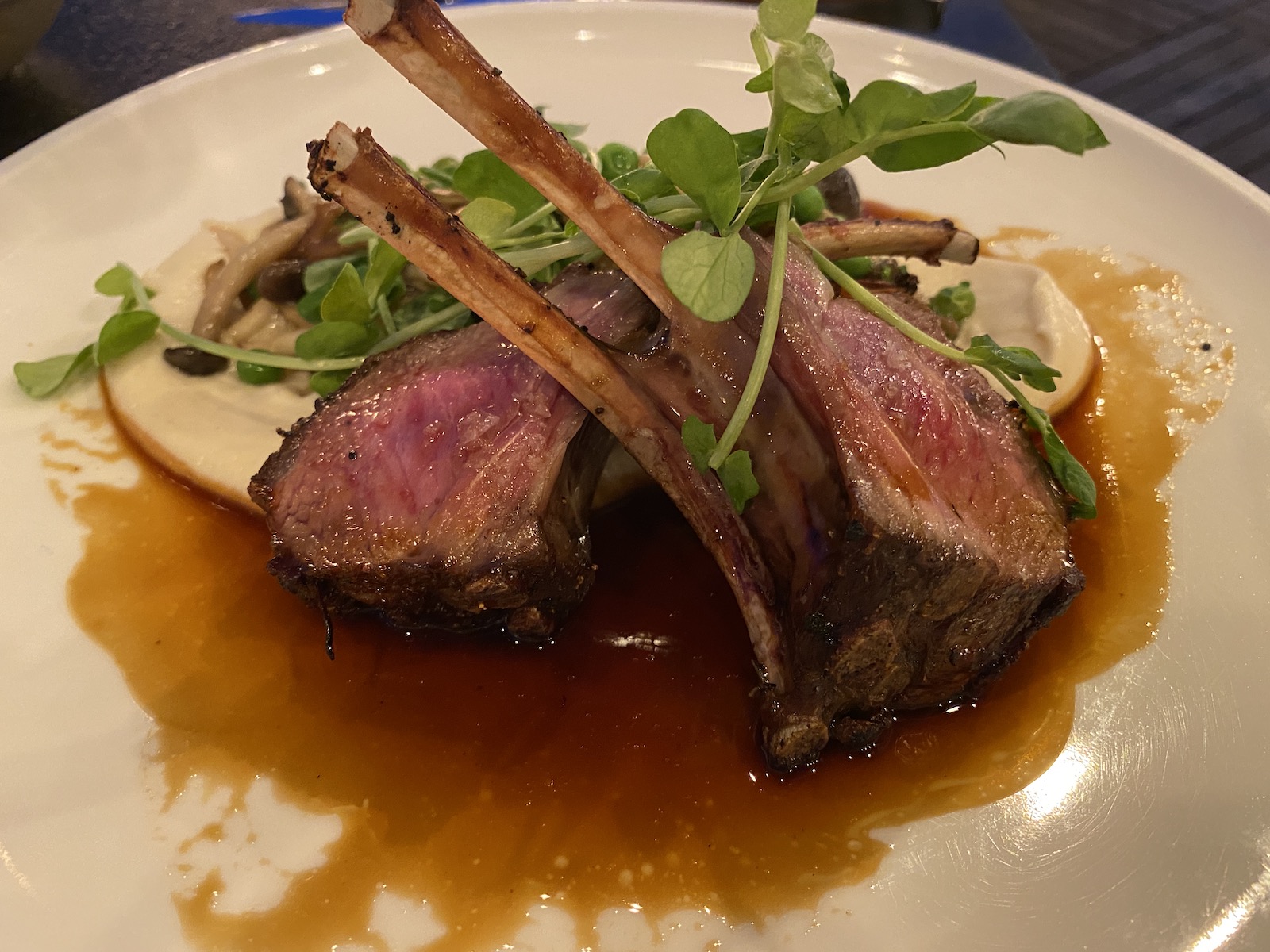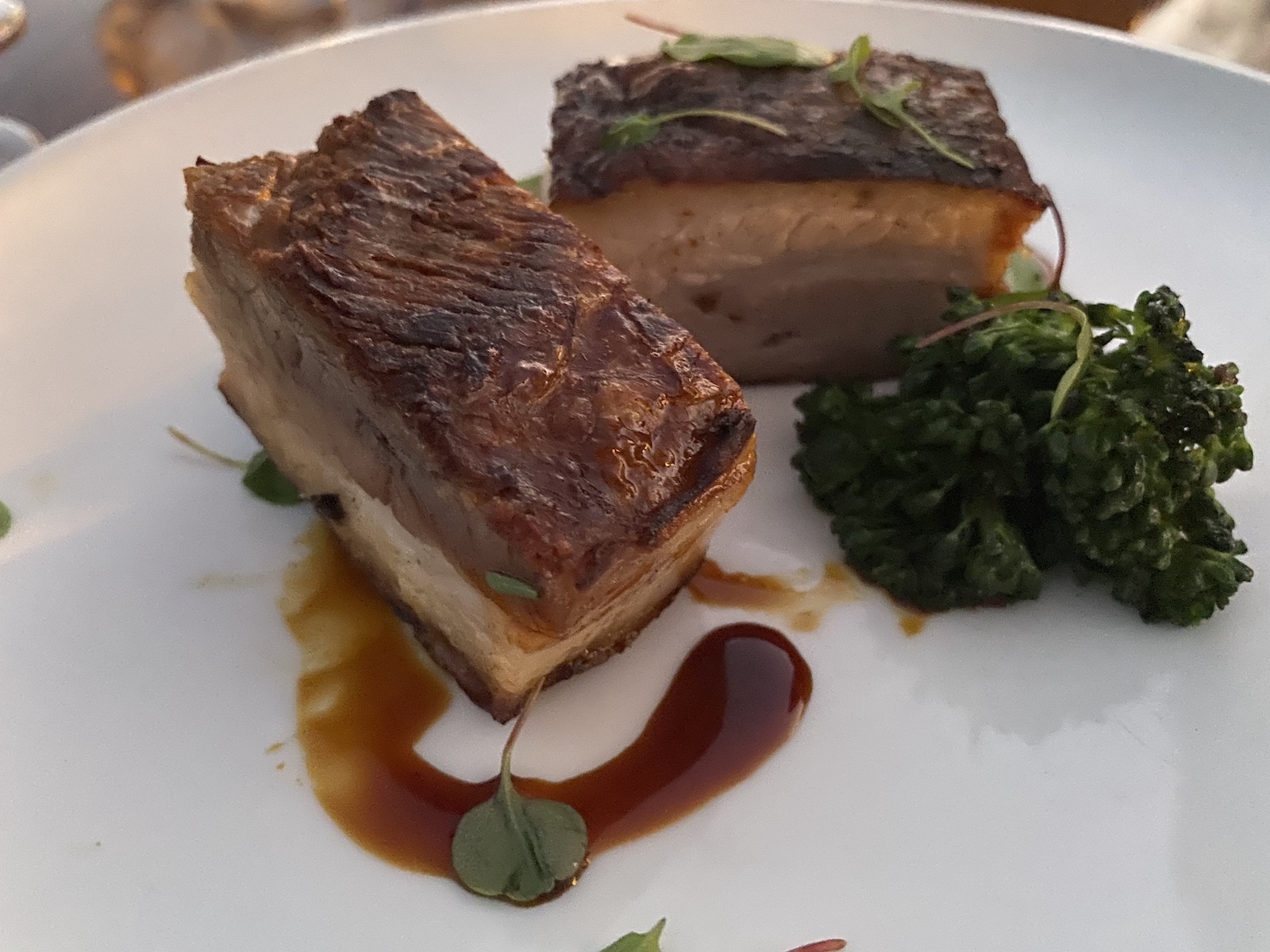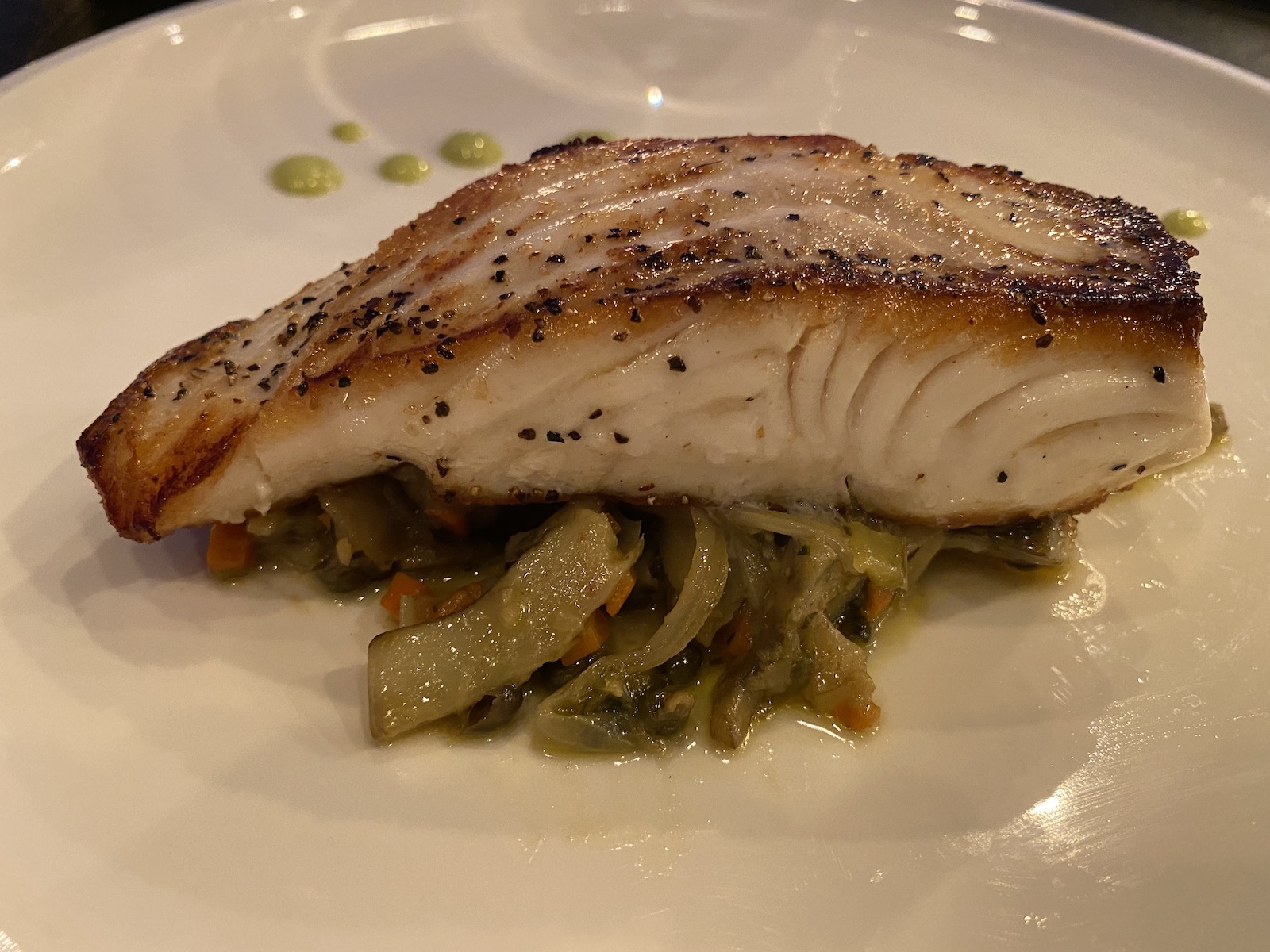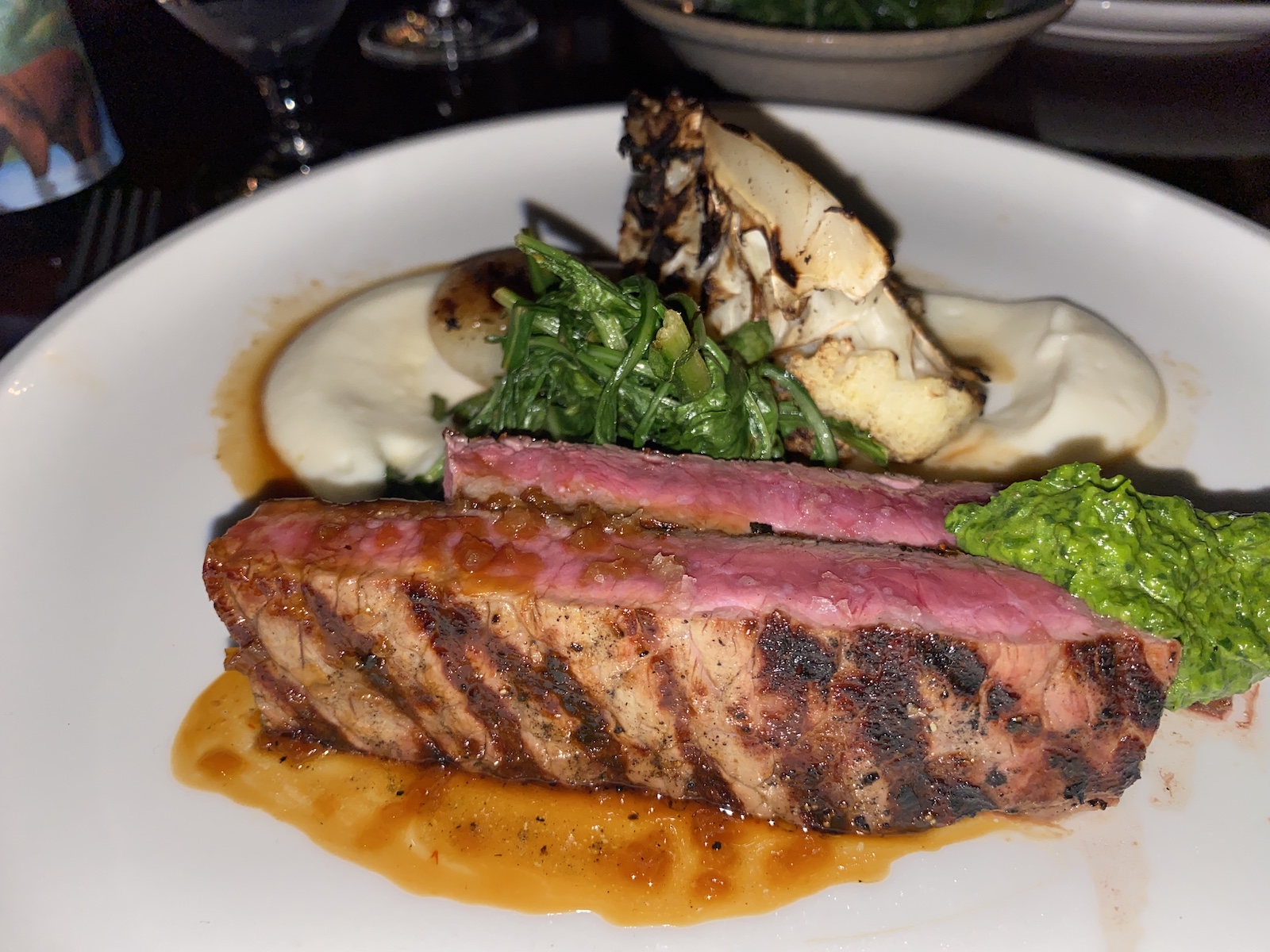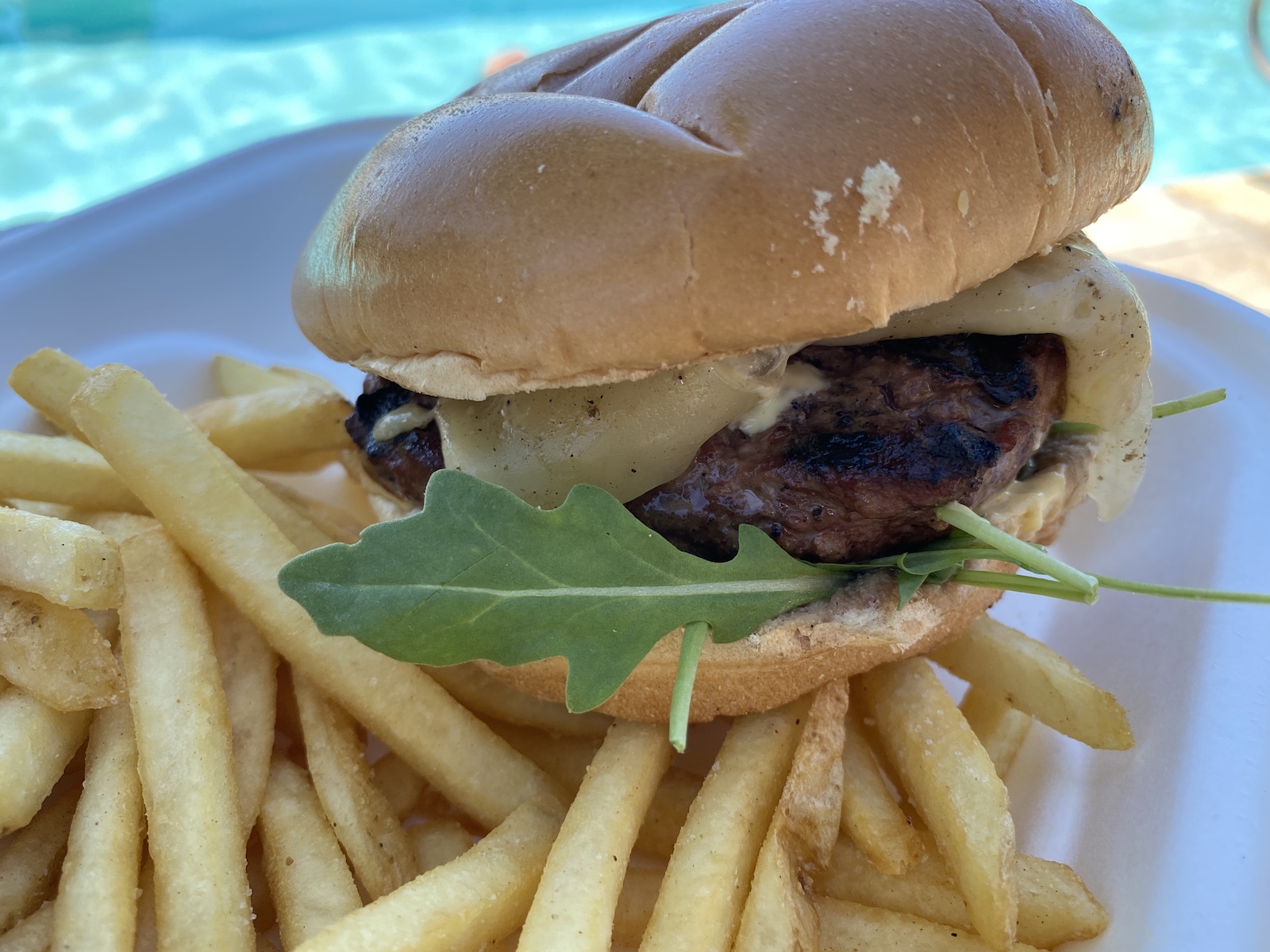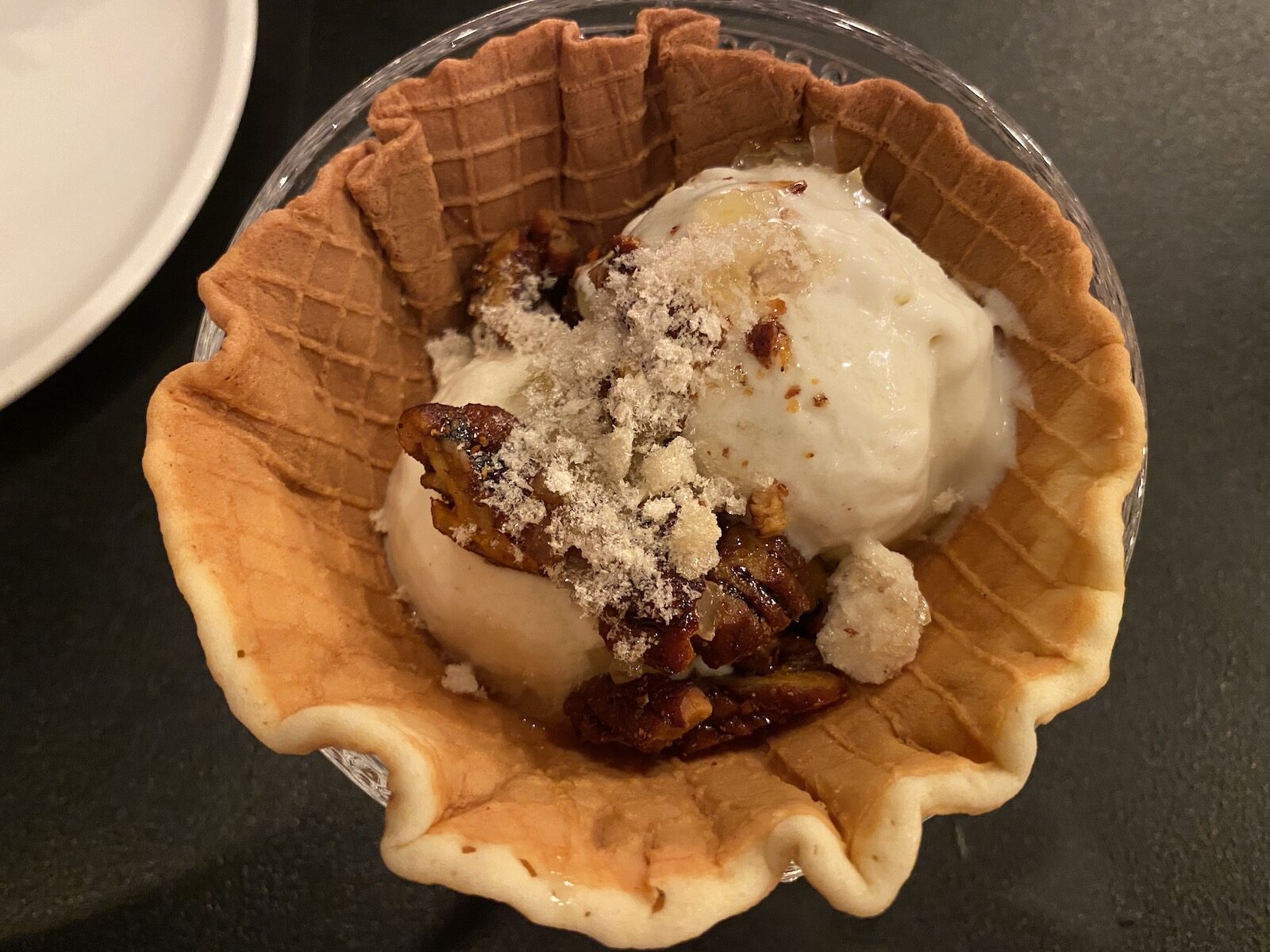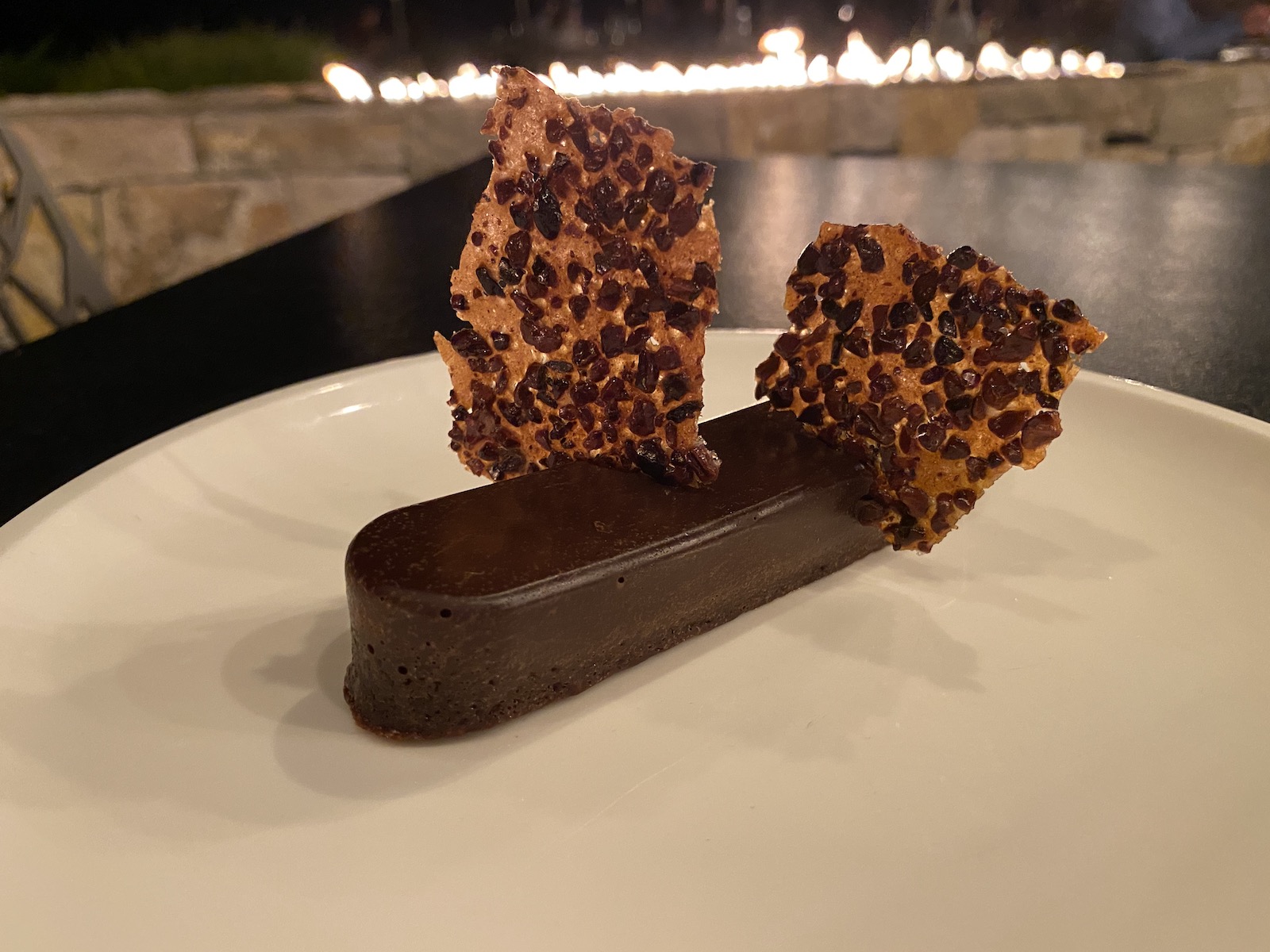 Oh, and don't forget nightly S'mores!
One note: At the entrance to Ventana is the Big Sur Smokehouse. This had been closed due to COVID but was set to reopen two days after we left. While it should be open now, the meals there are not included in your room. Guest or not, it's simply a restaurant in town that you can visit. I'm not quite sure why (maybe different owners?). It's reputed to be quite good.
Activities and the Spa
Ahead of the stay, the concierge will email you information on things you can do for an extra charge including private hikes and spa services.
We each booked a massage and we both really enjoyed them.
The private hikes are a bit pricey at $125 per person, but we booked a "group" hike for $75pp (which includes a pre-packed lunch) and it worked out great. Just one other couple joined us and we did a quintessential Big Sur hike, going to Partington Canyon and Cove.
Here are some shots from that experience: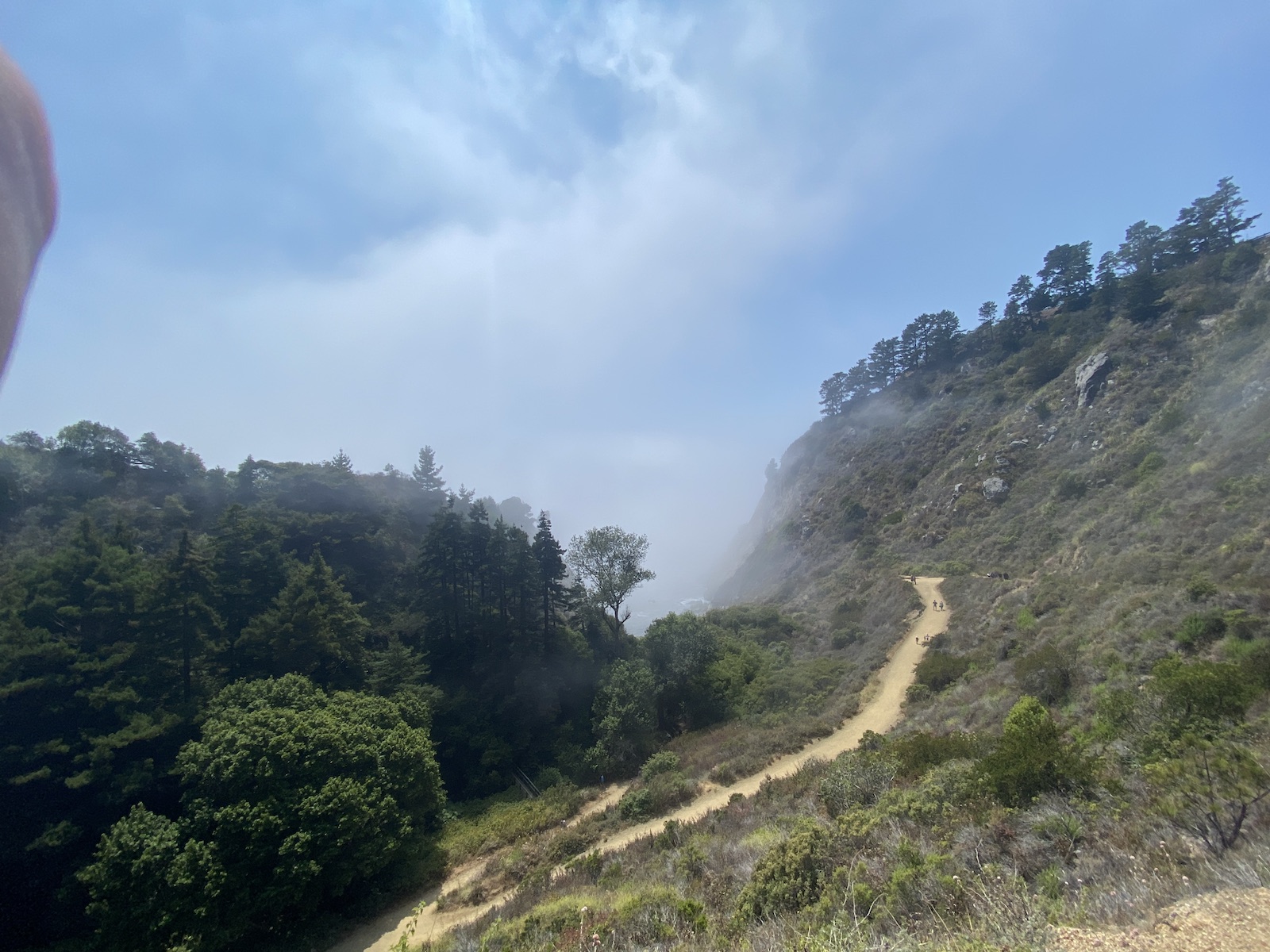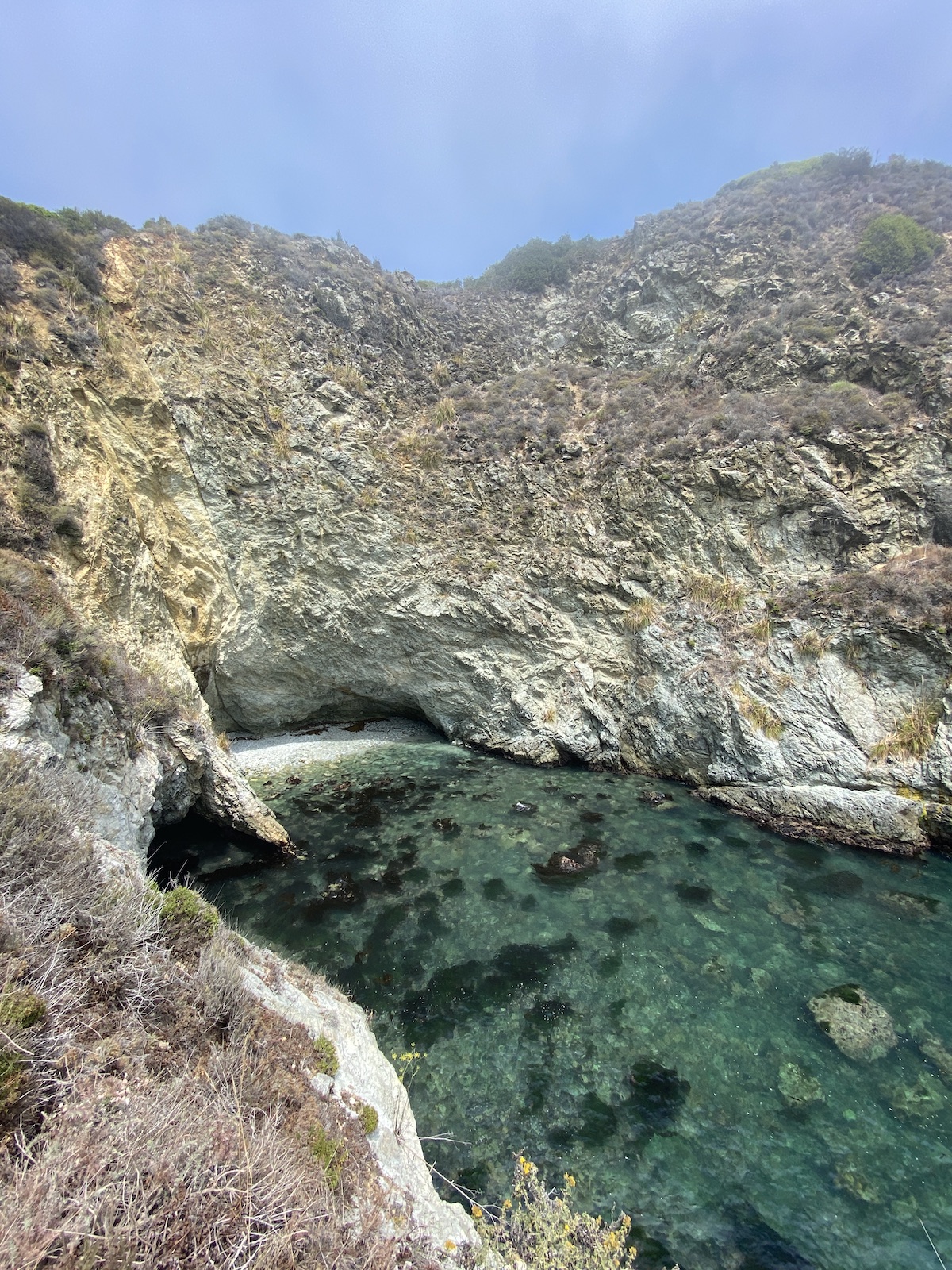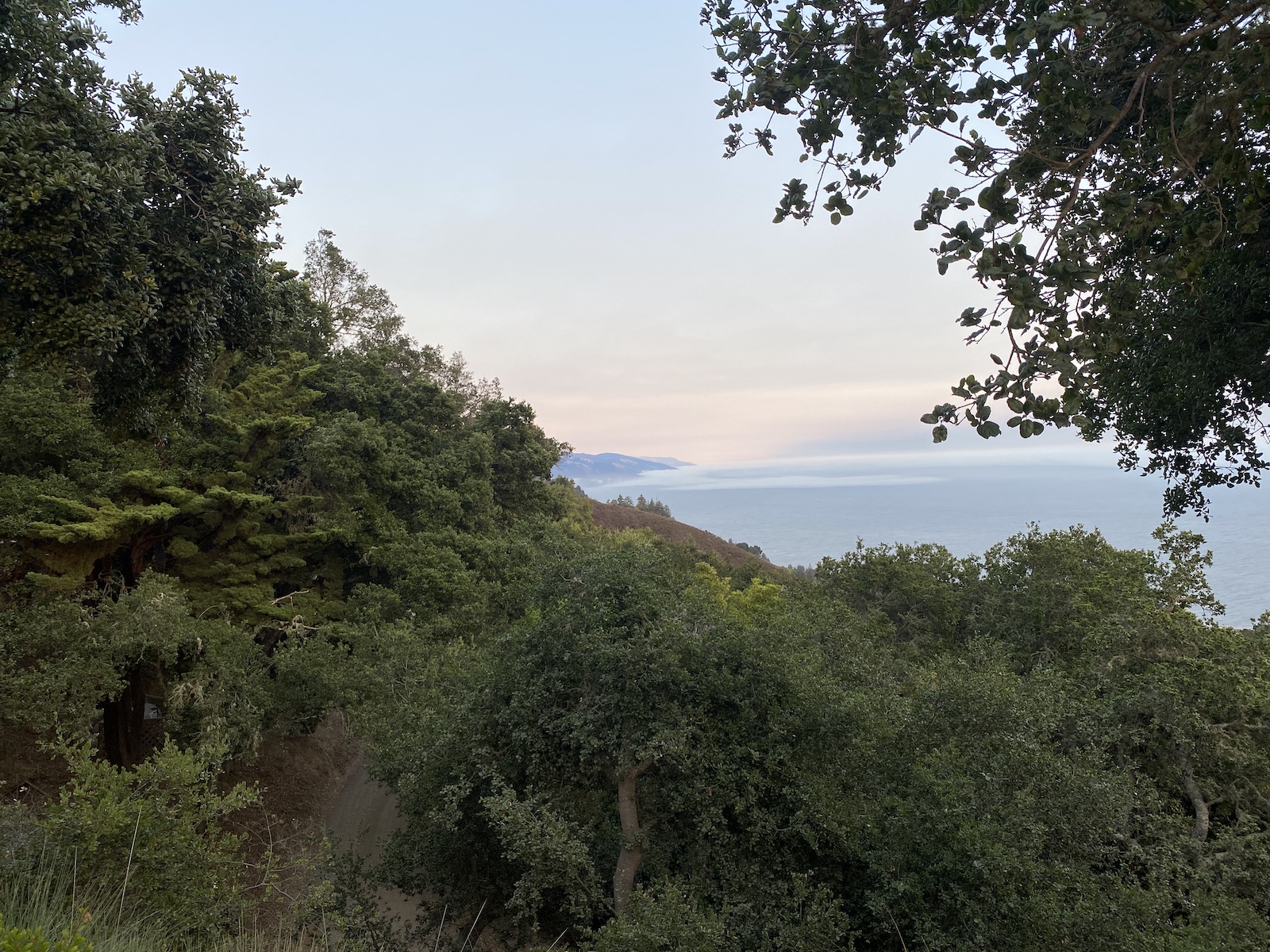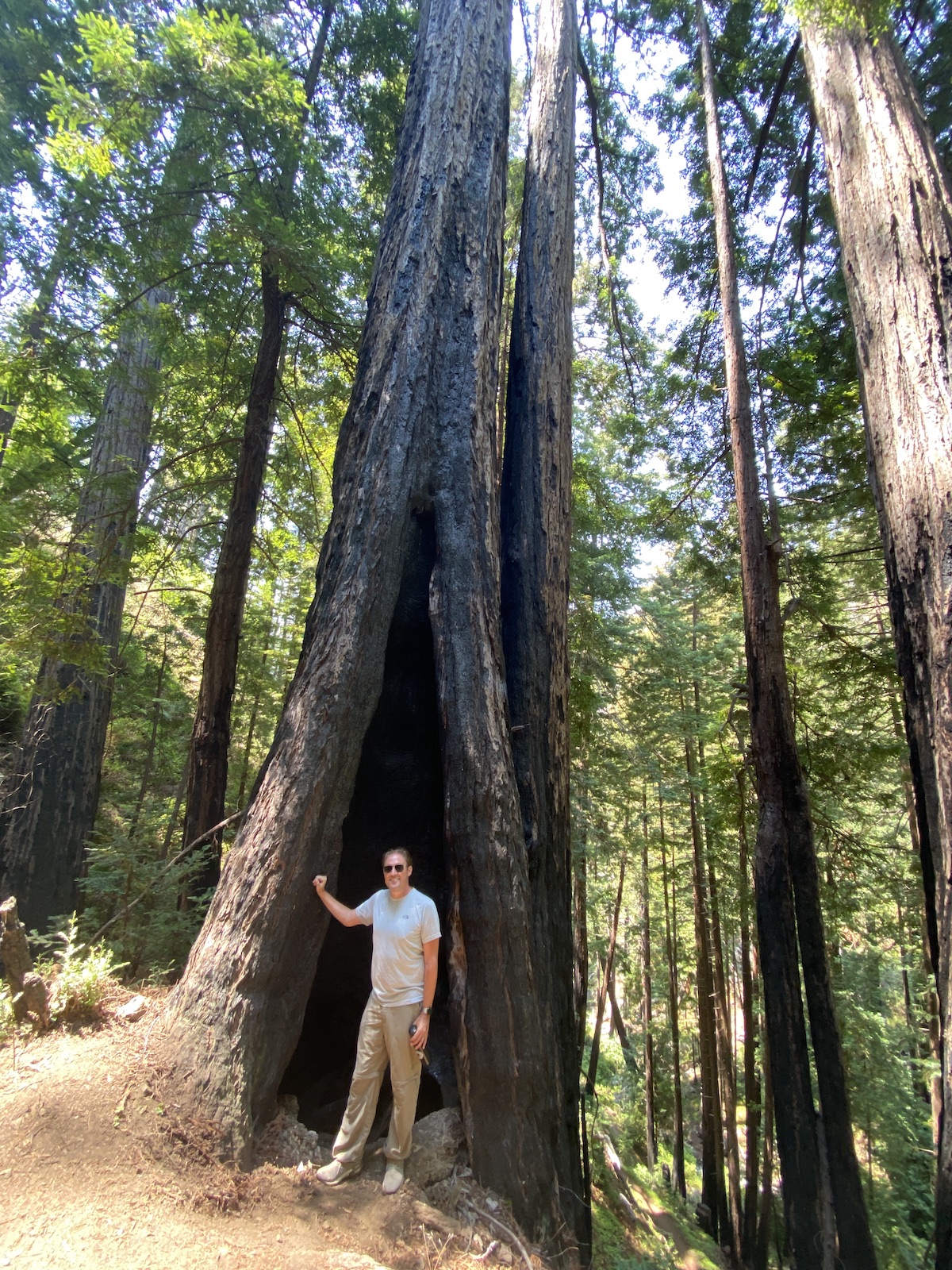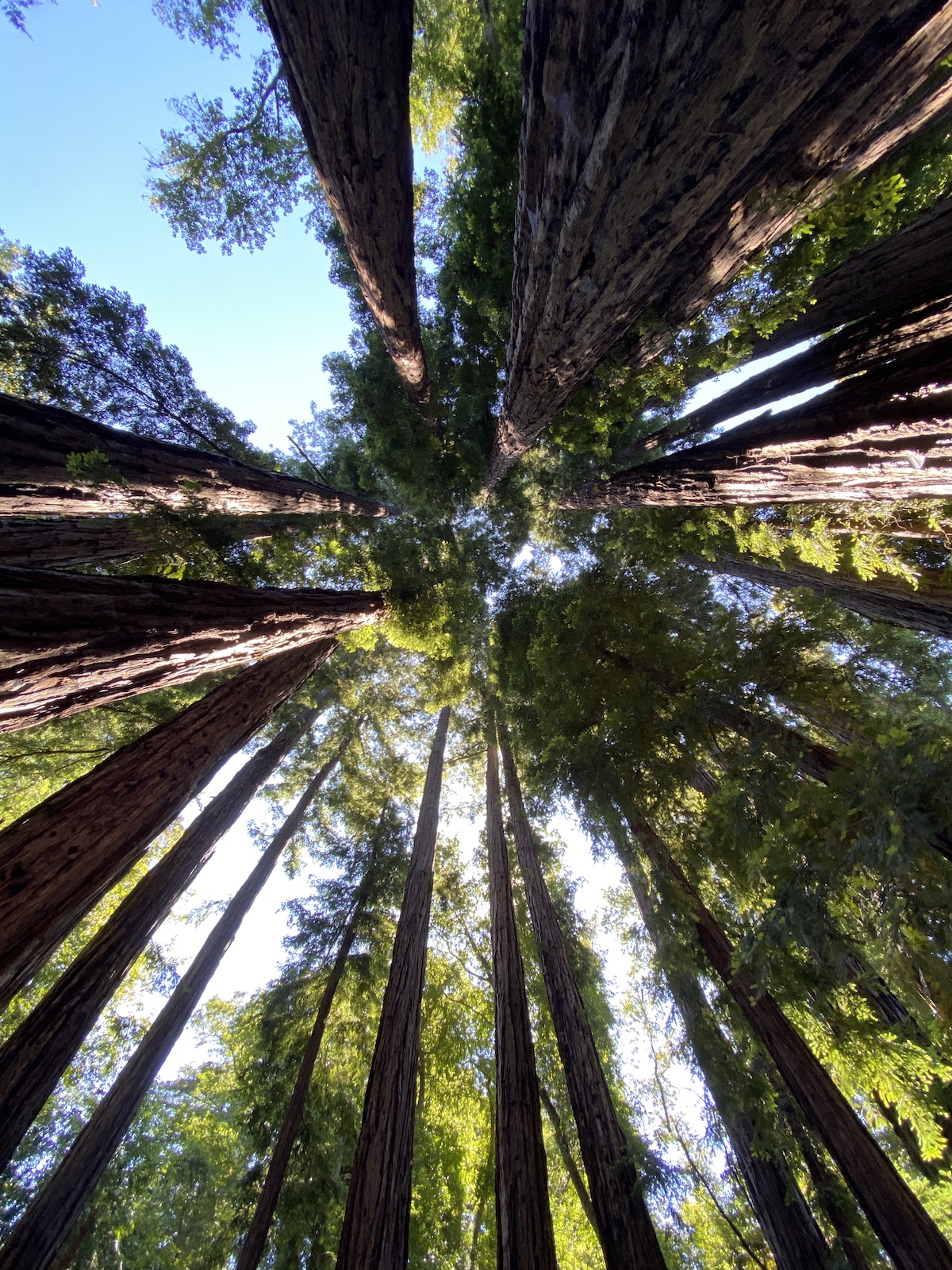 There is also a morning "on property" hike each morning that lasts about an hour and will give you a taste of the redwoods and landscape, albeit less than you'd get leaving the Ventana.
Summary
We planned an entire anniversary trip around finding award nights at Ventana and it did not disappoint.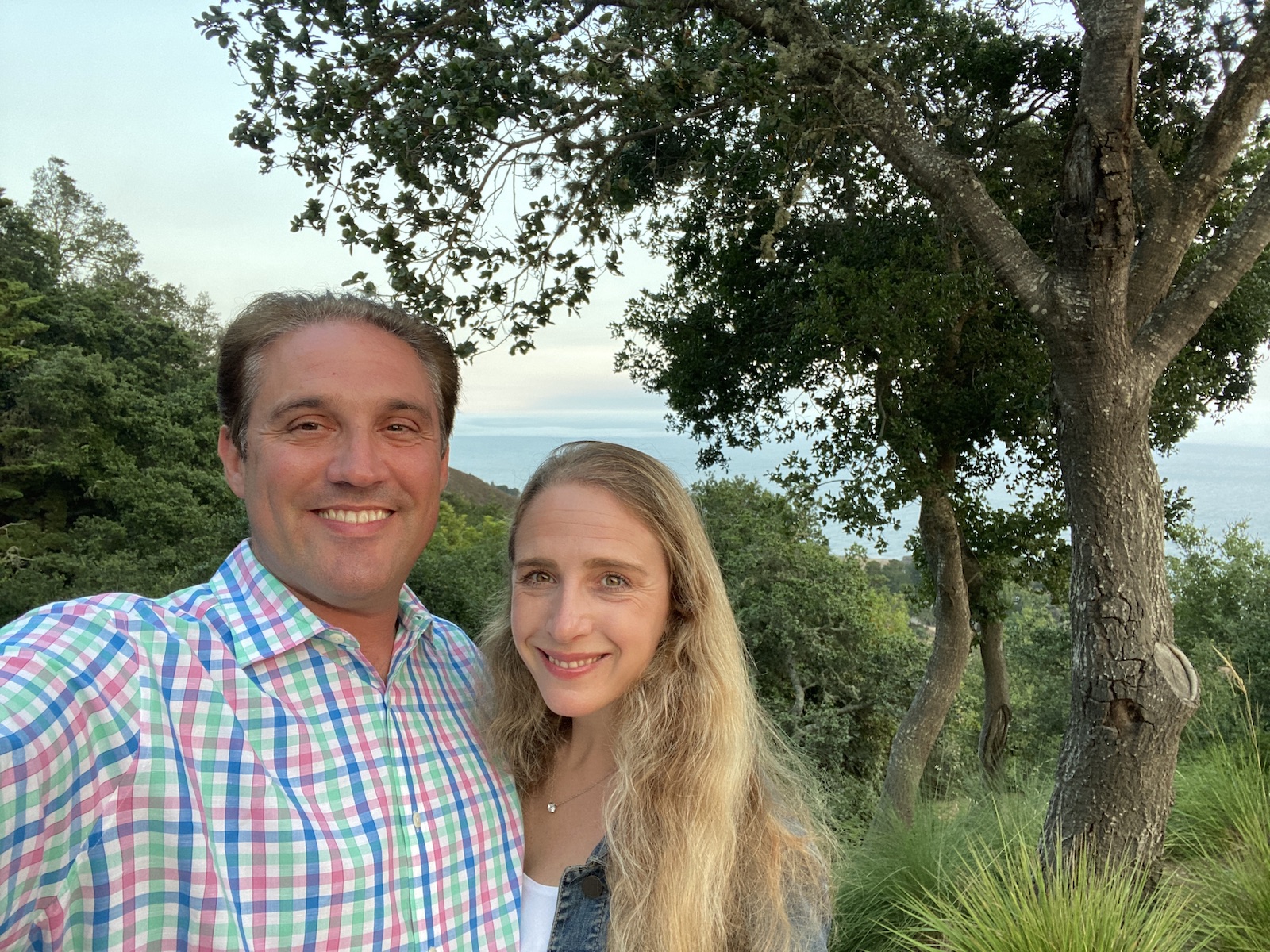 I think the ideal number of nights at Ventana would be 3 if you have never explored the area. If you are a local, you might be happy with 2. With 4, you could easily take a full day off-property to explore Big Sur. Note that it's also only about 40 minutes up to Carmel if you have the time to spare.
The staff at Ventana all had an exemplary attitude, with their priority being your satisfaction at all times. I've stayed at other hotels and resorts at this price point with staff that don't have that attitude, so it doesn't go unspoken. Kudos to the entire team at Ventana for always being on point and eager to please.
With the staff so on their game, your only job is to relax and soak up the beauty of the resort and the surrounding area.
Meanwhile, while others pay close to $2,000 a night and up for the experience, you now know that you can do it for just a fraction of that. With a bit of patience and flexibility, you can grab three nights with just one credit card signup bonus (or 90,000 points from your Hyatt or Chase Ultimate Rewards stash).
Just one word of caution: When you book too many experiences like this, your significant other will get very used to the lifestyle 😉 Luckily, there are alway more points to be earned!
Chase Sapphire Preferred® Card Earn 60,000 bonus Ultimate Rewards points (worth up to $750 or more!) when you spend $4,000 in 3 months. How to apply for this offer.
Questions?
Let me know below in the comments, on Twitter, or in the private MilesTalk Facebook group. And don't forget to follow me on Instagram for all sorts of tips on miles, points, credit cards, and travel.
If this post helped you, please consider sharing it!
You can find credit cards that best match your spending habits and bonus categories at Your Best Credit Cards. 
New to all of this? My "introduction to miles and points" book, MilesTalk: Live Your Wildest Travel Dreams Using Miles and Points is available on Amazon and at major booksellers.