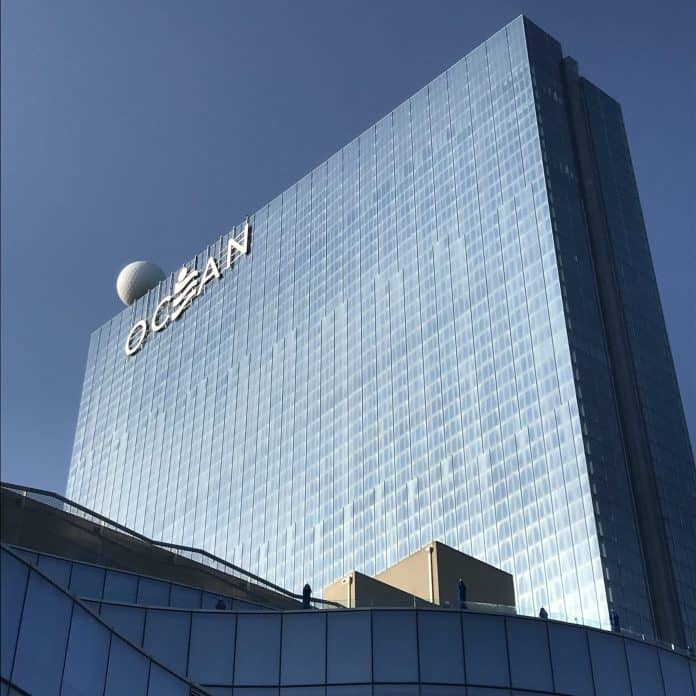 When the Ocean Casino Resort opened last summer to resurrect the old multi-billion dollar Revel casino at the end of the Atlantic City boardwalk, I was excited on a number of levels. For sure, the ability to status match to their top tier Ocean Black Card and live the life of a high roller for one season was excellent. Combined with the other status match opportunities last summer and free weekend offers sent by Ocean, I was in AC 6 times last summer.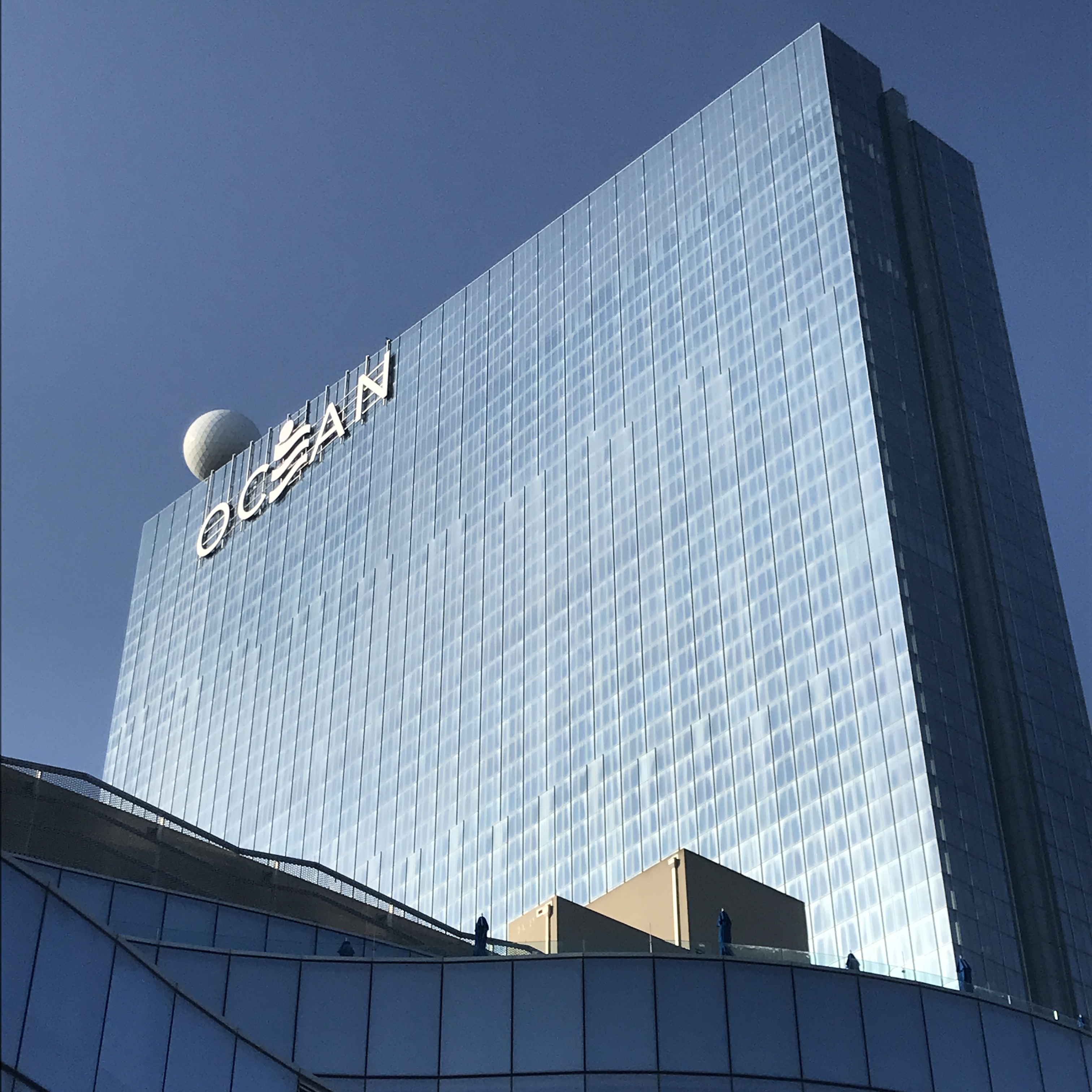 This summer, I've only made it 3 times. This last time, despite offers of free nights Sunday to Friday, I was unable to get a comp for the Friday. I would up using 24,000 World of Hyatt points for 2 free nights at Ocean and a casino comp for the Sunday. The Hyatt points, at 12,000 points per night, represent fantastic value on a summer weekend. The rates were $399 and $609 respectively, and resort fees totaling almost $30 a night are waived on all World of Hyatt stays. So, the redemption is fantastic and is, in fact, the only way to stay in a high end Atlantic City casino hotel.
Over the course of this summer, Ocean has been making a lot of changes to the resort in an attempt to make improvements. The thing is, what I'm noticing out of these improvements is that they are making it very clear to me that Ocean has an identity crisis. They do not know what they want to be. They can't decide if they are a high-end resort for discerning guests seeking an overall resort experience or a low end casino hotel.
The Ocean Casino Resort Identity Crisis: High end resort or low end gambling joint?
Since the opening last summer, I was quite convinced they were going for the former. It kept the upscale feel built out by Revel and, with multiple pools overlooking the ocean, a modern vibe, and a Vegas style pool party, Ocean seemed set to position itself to rule the Atlantic City roost.  They also had a few good dining options, like Armada (for fancy dining with views to match), American Cut Steakhouse,  Zhen Bang Noodles, Districto (tacos and related Mexican fare) and Villain and Saint.
This summer, they set out to fix many of last season's shortcomings. They replaced the disappointing Royal Jelly nightclub with HQ, a home grown Vegas style club. HQ does mimic a Vegas nightclub, though without the crowds.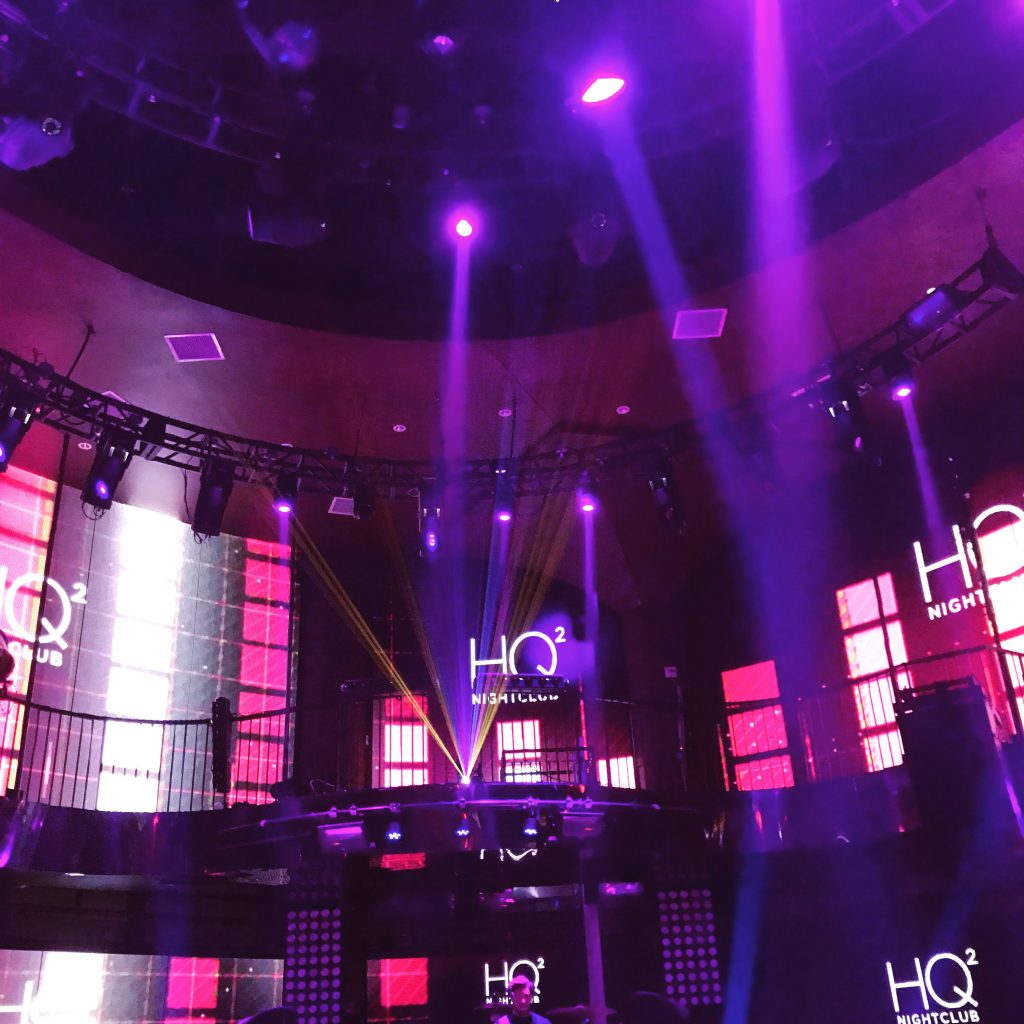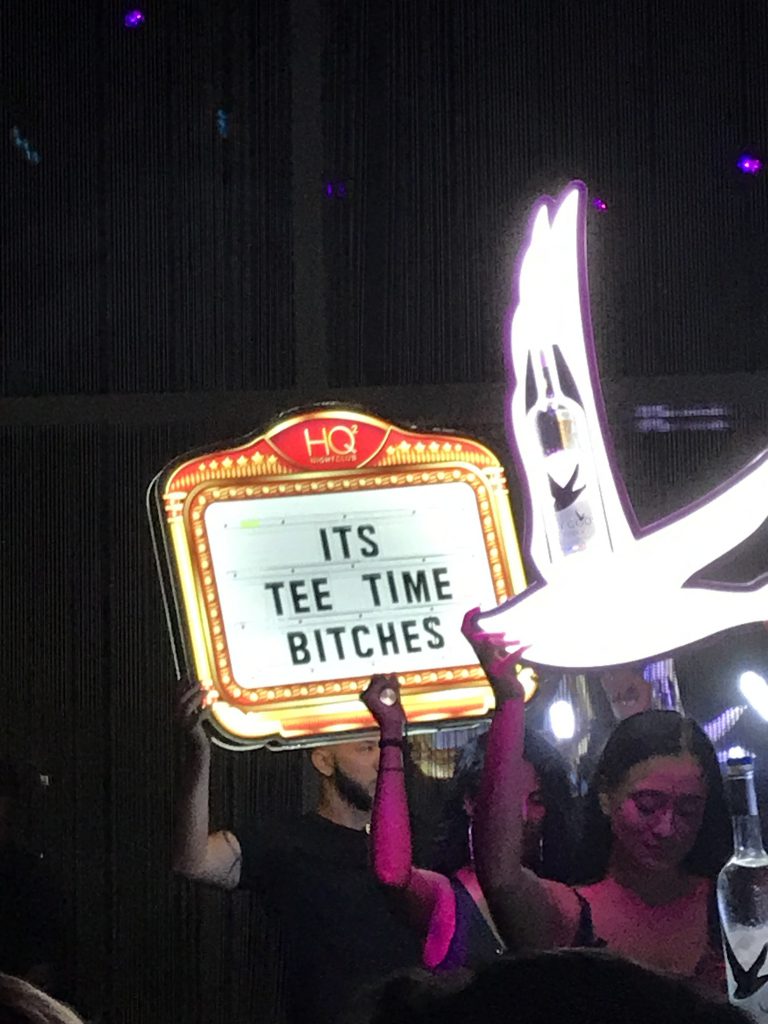 They added a new elevator that cuts down on time to go from the hotel to the gaming floor. So far so good – but then they really got started.
Lacking many casual options, they opened Rocco's Italian Kitchen and Market. They also opened Lobby Brew, a second coffee shop to add to The Grind down by the casino.  Wahlburgers opened at the start of the summer as well (I haven't tried it, so no comment there). To try to fill the gap of not having a buffet, they started a weekend lunch buffet at the SkyCafe and opened Cafe 500 for diner-ish fare.
Everything new feels…. old.
Here's the thing: nearly everything they have opened this year is clearly downmarket, mostly staffed by people that are either untrained or simply don't care (when there is even sufficient staff) and of low quality. Think of what you'd expect at an unrenovated downmarket Caesars property, say Harrah's or Bally's on the strip, and that's going to be about right. Theres a place for downmarket, I get that, but I didn't think it was Ocean's goal.
The original coffee shop The Grind, for example, is always staffed by just one person and the whole thing is in the dark. Morning lines can take forever even when the line seems short. The new Lobby Bar had no menu when I visited – I was told that was because it fell on someone's head. Then, after ordering a coffee, I was waiting for it for way too long before learning that I needed to give my receipt to the same person that took my order who was now making drinks in order to have the order actually made. What????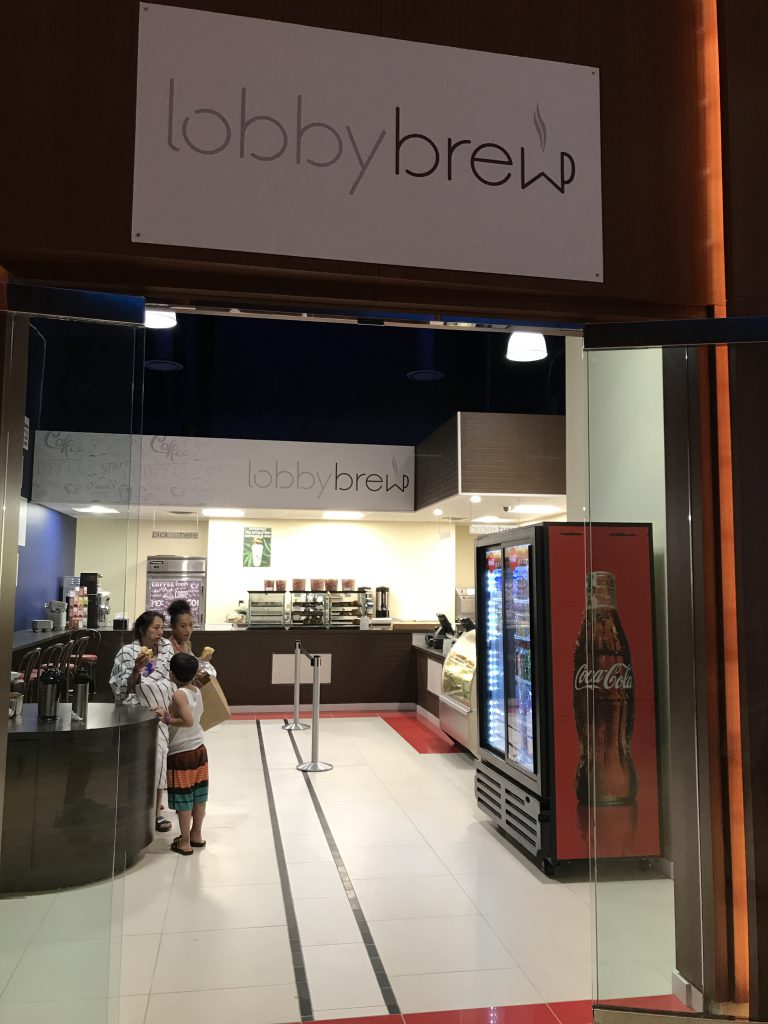 Over at Rocco's, I couldn't order a slice of pizza by where they kept the actual pizza. No, I had to first interrupt the person heating the pizza to find out what the unlabeled pizzas were, so that I could then walk over to wait on the line at the register to try to describe to them which pizza slice I wanted so I could then walk back over to the pizza heater and wait to be called. Completely disorganized.
The breakfast and lunch buffets at SkyCafe?  A big, huge MEH.
A lunch buffet with like 5 warm selections? Maybe they should go over to Borgata and have a meal at the buffet…. They know what they are doing there.
But the saddest part was, for sure, the beach.
The area of beach that Ocean sits on isn't one of the better stretches. Hard Rock, by comparison, is on a wide stretch of beach and provides lounge chairs for guests on a first come, first served basis. Rock Royalty members even get priority. There is also a bar with a lively scene on the beach.  Not only is Ocean's slice of beach less appealing with no amenities, wait for it…. Ocean charges its guests – those same guests paying almost $30 in daily resort fees – for chairs and umbrellas. $15 for an umbrella and $12 per chair (plus tax).
Yes, after paying almost $30 in resort fees, you'll shell out more than $40 for beach chairs.
The pool is a fine alternative, but the problem there is the lack of space for a hotel this size. Every chair has a towel on it because they don't spend any time checking on the situation to remove unoccupied towels/chairs like an upscale resort might.
But here's the biggest issue I realized. Not only don't they know if they want to be high end or low end, they don't even know what crowd they want. In my three visits this summer, one with one friend, one with a group of 5 guys for a milestone birthday party, and once with my fiancee, I was never able to find a place in Ocean for which I wanted to spend the evening.
That first weekend, my friend was hoping to mingle a bit. But there are just no real bars/lounges to do that at. There are a few places blasting music (and I mean mercilessly blasting the music) despite a crowd of only a few people, but that's no fun.
Villain and Saint could almost be that place you want to go to, except it has a super awkward layout which is wholly unconducive to mingling and also is either dead or way too loud to want to be in there. Or both.
The second time, with my 5 friends, we tried the nightclub but found it empty despite being a Friday night. And again, we didn't know where to go next except outside of Ocean. And this past weekend, with my fiancee, we walked all over hoping for somewhere to enjoy a few drinks in a lively but upscale atmosphere and, aside from the Platinum/Black Card lounges, couldn't find that. She was momentarily excited by a Wine Bar upstairs, until we walked up to find an absolutely deserted long bar and bartender who had had, by her count, two guests all night.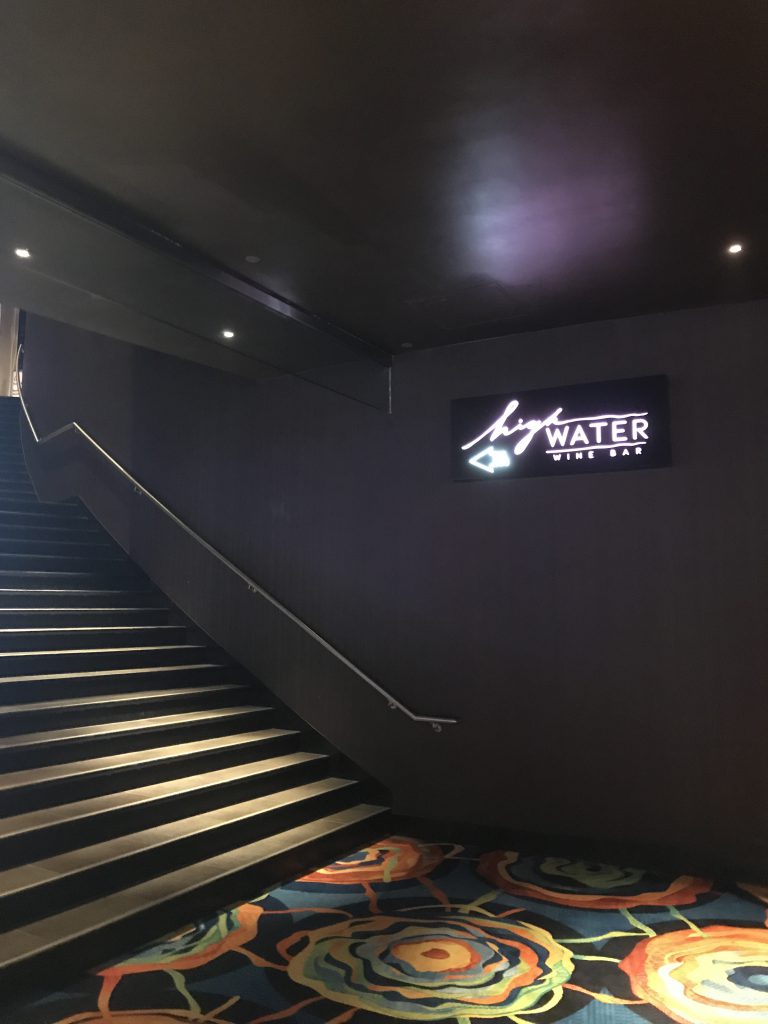 Ocean appears to compete directly with Hard Rock and Borgata – except it doesn't on most counts.
For food, Hard Rock has the Hard Rock Cafe, Sugar Factory, Robert's Steakhouse, Il Mulino, Kuro, and a food court featuring White House Subs and many other choices. Borgata has Old Homestead, a fantastic buffet, Wolfgang Pucks, Bobby Flay Steak, Angeline and the Izakaya (plus the famed Amphora Lounge). Borgata also has a "real" Starbucks.
Ocean has Armada and and American Cut and…. that's about it of quality. Districto is OK (but nothing to crave), the pizza etc is OK, the BBQ is OK. See a trend? OK doesn't mean great and OK doesn't make for a destination.
For nightlife, Hard Rock has the Center Bar which is a fun place to hang out. Borgata has B-Bar and also Gypsy Bar. Ocean lacks anything like those experiences. Now, for daytimes, Ocean does win with HQ2. It's the only Vegas style dayclub in AC. You also don't need to be a guest to go, if that's your thing.
And what I realized today when I headed over to Borgata after was… Borgata just feels so much classier! It's really not even close.
Also See: Hard Rock Atlantic City Rock Royalty Review
As far as gambling itself goes? No complaints.
I enjoy gambling in the casino at Ocean as much as anywhere else. The problem is that if I want to gamble, I usually need my companion or companions, that often are not gamblers, to be happy as well.
In three trips, I had no happy companions because they just didn't enjoy being at Ocean. I have my first full weekend booked at Borgata in October and can't wait. While I'm sure the folks at Ocean don't give a second thought to my descent from Black card to what I assume will be no status come October (they assume I just stopped playing to my level if they assume anything at all), the real reason is that my gambling dollars shifted to Hard Rock and Borgata trying to earn comp nights for stays where I'll have happier companions – and more time to gamble as a result.
Bottom Line
Ocean is in trouble.
With few suites on property, it handicaps their ability to wow VIP players. The dining options are limited, the nightlife options even less so. It lacks sufficient resort amenities to satisfy non-gamblers yet charges a resort fee AND fails to deliver value for that, even nickel and dining Platinum and Black Card players for beach chairs. At least they don't charge any level player for parking. I hope they are smart enough to maintain that.
They have reportedly drastically increased comp offers for high level players, which seems smart, yet if they would improve the overall casino resort experience they might find they have to give less to get loyalty. They could also try and think of more exciting giveaways for younger players. The super low end flatware set they gave me last weekend was pretty pathetic and served only to "have a giveaway" – but not to wow. Couldn't be worth more than $5. By contrast, this same past weekend, Borgata gave me a Geoffrey Zakarian cast iron skillet that sells for more than $40. While my fiancee insisted the flatware from Ocean wasn't worth taking home, she was pretty excited for the cast iron skillet.  I'm actually not convinced ANY of these kinds of giveaways are so great, to be honest, as the younger crowd needs different kinds of draws, but quality beats cheap any day.
For casual players, the above is even more pronounced. While the beach/boardwalk location is fantastic, the sorry looking beach with expensive chairs and the overcrowded pools does not wow. Once you get into the food and beverage and nightlife, you quickly wonder why you would pay $400++ for a weekend summer rate.
For sure, being able to use Hyatt points to stay on a summer weekend is HUGE for us miles and points people, but that alone certainly won't keep Ocean going.
I'd love to see Ocean thrive. To do this, management needs to put some real thought into where they want to be. Either go cheap and match your rates to your facilities or work to deliver an experience that matches the rates. I'd prefer the latter, but you need more than understaffed no-name coffee shops, blasting music in empty bars, and boardwalk level dining to do that.
Have you stayed at the Ocean Casino Resort in Atlantic City? What do you think?
Let me know here, on Twitter, or in the private MilesTalk Facebook group.
You can find credit cards that best match your spending habits and bonus categories at Your Best Credit Cards. 
New to all of this? The MilesTalk "introduction to miles and points" book, MilesTalk: Live Your Wildest Travel Dreams Using Miles and Points is available on Amazon and at major booksellers.