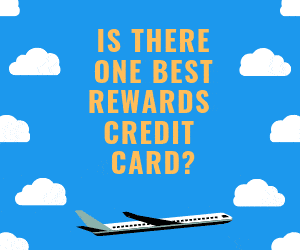 If you are like me, Resort Fees drive you nuts. They are, quite simply, a way to add to the room rate while obscuring that portion of the room rate from an easy comparison against other hotels. So while one hotel may advertise a $200 room while a competitor is $225, that first hotel may actually have a $50 Mandatory Resort Fee – making it $250.
When you search online, you don't see the resort fees prominently. My main issue with them is that they are mandatory and almost always include little or nothing new compared to when that property did not yet have a Resort Fee.
We've gotten pretty used to these fees, much to my dismay, but now we are seeing something new and hideous: Urban Destination Fees.
What are Urban Destination Fees?
They are Resort Fees charged at standard hotel properties in big cities, called something else, and just as mandatory and deceiving as at their Resort counterparts. But since we have come to expect Resort Fees to be at, well, RESORTS, we can easily be caught off guard.
Garry Leff wrote about his disdain for the Hilton New York's implementation.  The UK's "The Independent" wrote about a variety of hotels in NYC near Times Square, including Starwood and Marriott, all doing the same.
The Grand Hyatt next door to the MilesTalk offices in NYC just announced the same, as covered by Lucky.
And a website called "Kill Resort Fees" mentions a whopping 72 hotels in NYC alone that are now charging you fees on top of the room rate. They are surely disclosed in the fine print when you book, but that doesn't make them fair.  In fact, the website claims you don't have to pay them under NYS law, though I suspect you'll be met with quite a bit of resistance if you balk at paying the fees. If you do, and are successful, though, I'd love to hear about it.
My thoughts? This stinks. These fees are nearly almost added to the cost of a points award booking as well, meaning that a $50 / night resort fee on a 7-night booking done with points will add $350 to that stay. It's sort of like the airline fuel surcharge. They need fuel to get you there and you are buying a ticket but, well, here's a fee.  Hotels would have provided you nearly everything covered by the Urban Destination fee anyway but now, well, here's a fee.
Just because this tactic *can* be used doesn't mean it should be. Hotels should consider removing these fees and advertising the fact as a competitive advantage. If enough did, perhaps we could get back to normal – where a room rate is what you actually pay.
What do you think about Resort Fees ad Urban Destination Fees?  Let me know here, on Twitter, or in the private MilesTalk Facebook group.
New to all of this? My new "introduction to miles and points" book, MilesTalk: Live Your WIldest Travel Dreams Using Miles and Points is available now.
---