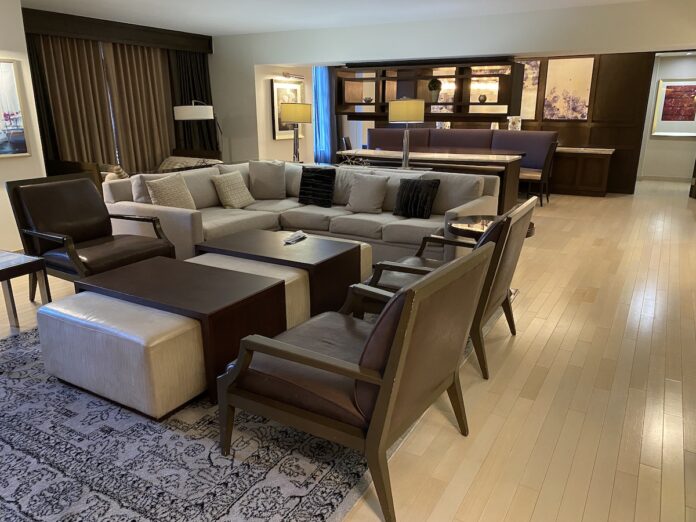 I've gotten much more interested in the World of Hyatt program recently due to the Hyatt Globalist in 15 nights deal I spent most of the 4th quarter of 2020 talking about.
Looking for somewhere nice to get away from our 700 sq ft apartment and into something nice for at least part of my status run, I was sad to see that every full service Hyatt in Manhattan is currently closed. There are a few nice looking Hyatt partner brands (the Thompson downtown and the Hotel 50 Bowery) but they are both very far from us and also feature very small rooms. Not so vacation-y!
Over the summer we spent some time in a house in Greenwich, Connecticut and loved the area, and I'd once written about the suite options they had using World of Hyatt points as part of a larger article on booking Hyatt suites and even premium suites right on the Hyatt website/app.
Hyatt Regency Greenwich: Overview
So I revisited the Hyatt Regency Greenwich, which sits in Riverside, CT (which is part of Greenwich), in between Greenwich proper and Stamford, CT – right on the Post Road (Route 1 / Putnam Ave).
I'd read a 2018 article online that said you could book their Presidential Suite for just 16,000 points, so I set about booking that, only to find – via 4 attempts – that it's not possible. My speculation is that there was a very brief time that it was possible when Hyatt Gold Passport became World of Hyatt until they realized what was happening and removed it from the pool of available suites.
However, they do have two great suites available for a song.
As a Category 2 hotel, a base room here is just 8,000 points per night. Then the Fairfield Suite (a standard suite) is available for 13,000 points per night and the Greenwich Suite (a premium suite) is available for 16,000 points a night. There are a total of 12 suites on property with 11 of those being comprised of Fairfield and Greenwich Suites, plus the one Presidential Suite.
Advance availability is solid for these suites, and they are in the Globalist upgrade pool, but during normal times, upgrades are tough on weekends due to special events.
Using a random Wednesday next month, cash rates for both of the points-bookable suites are $417 a night (and the Presidential is $717). Meanwhile the points rates are as follows:

For those that get excited about CPP (the value of your points on a redemption) on a Fairfield Suite is an enticing 3.5 cpp (Don't forget to add tax to a cash rate to compute this.) You'll get 2.84 cpp on a Greenwich Suite.
While it may seem a no brainer to go for the slightly larger Fairfield Suite for less points, it's not obvious that some may prefer one or the other for various reasons, so let's look at some pictures:
Hyatt Regency Greenwich: Fairfield Suite
Below are images I took of the Fairfield Suite. What you need to know about the Fairfield Suite is that the bedroom is a connecting room with a closing door (a normal connecting room kind of door). If you have kids for example, you may prefer this setup to the Greenwich Suite because of that feature. It's sort of like booking two rooms, one of which is configured as a living room. There are two bathrooms – one in each room.
The only other things I'd call out are that the Fairfield Suite has a smaller "bar" area. It's just a small mini-fridge whereas, like you'll see in the next section, the Greenwich Suite is all one big room with a divider, but has a more luxurious bathroom, plus a larger fridge plus a microwave.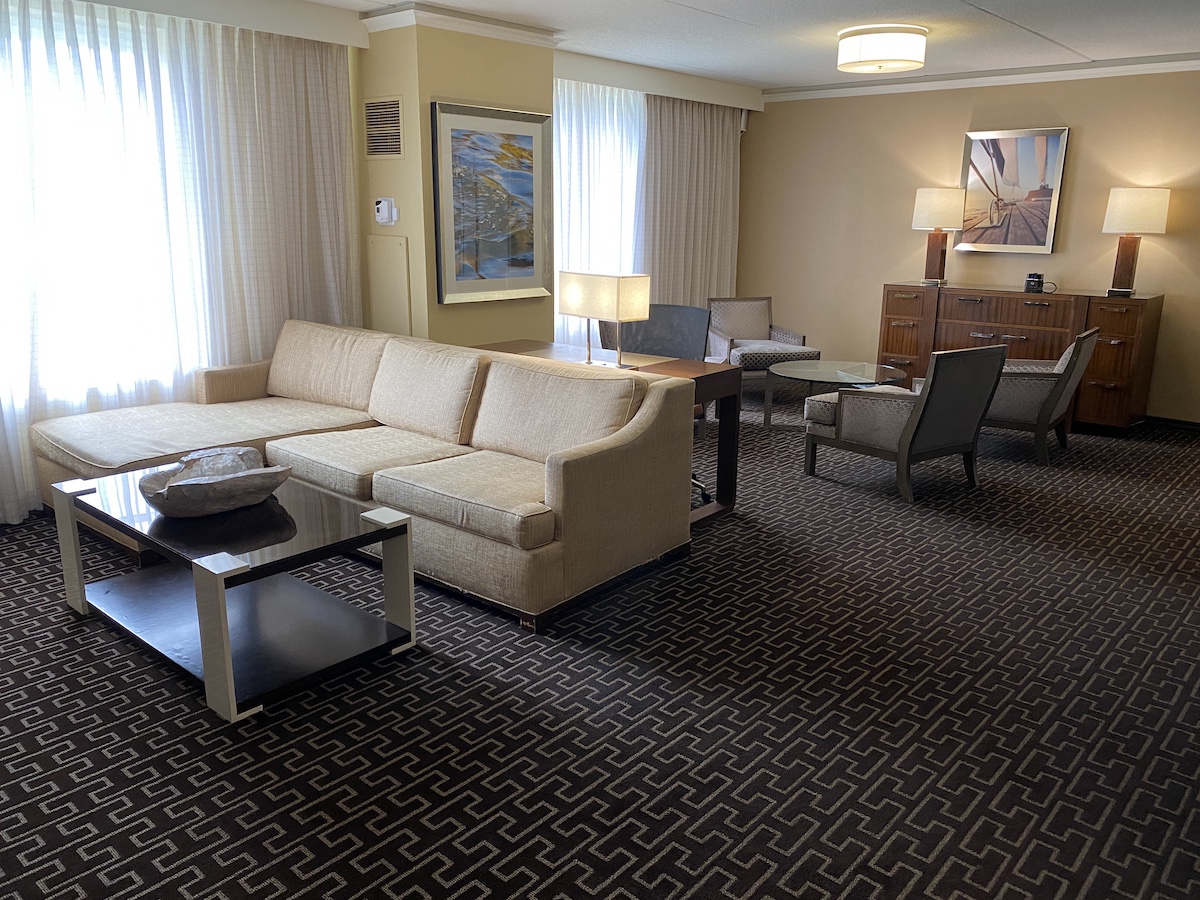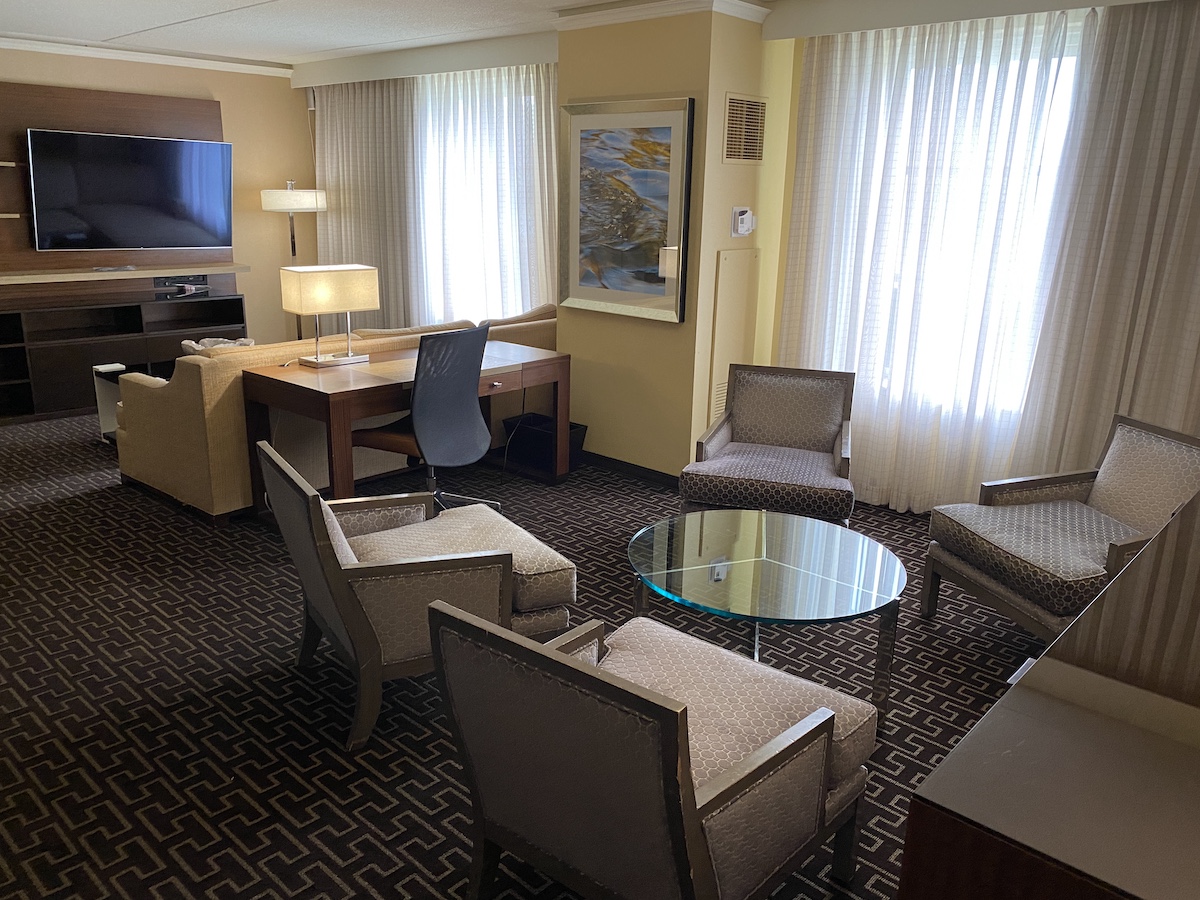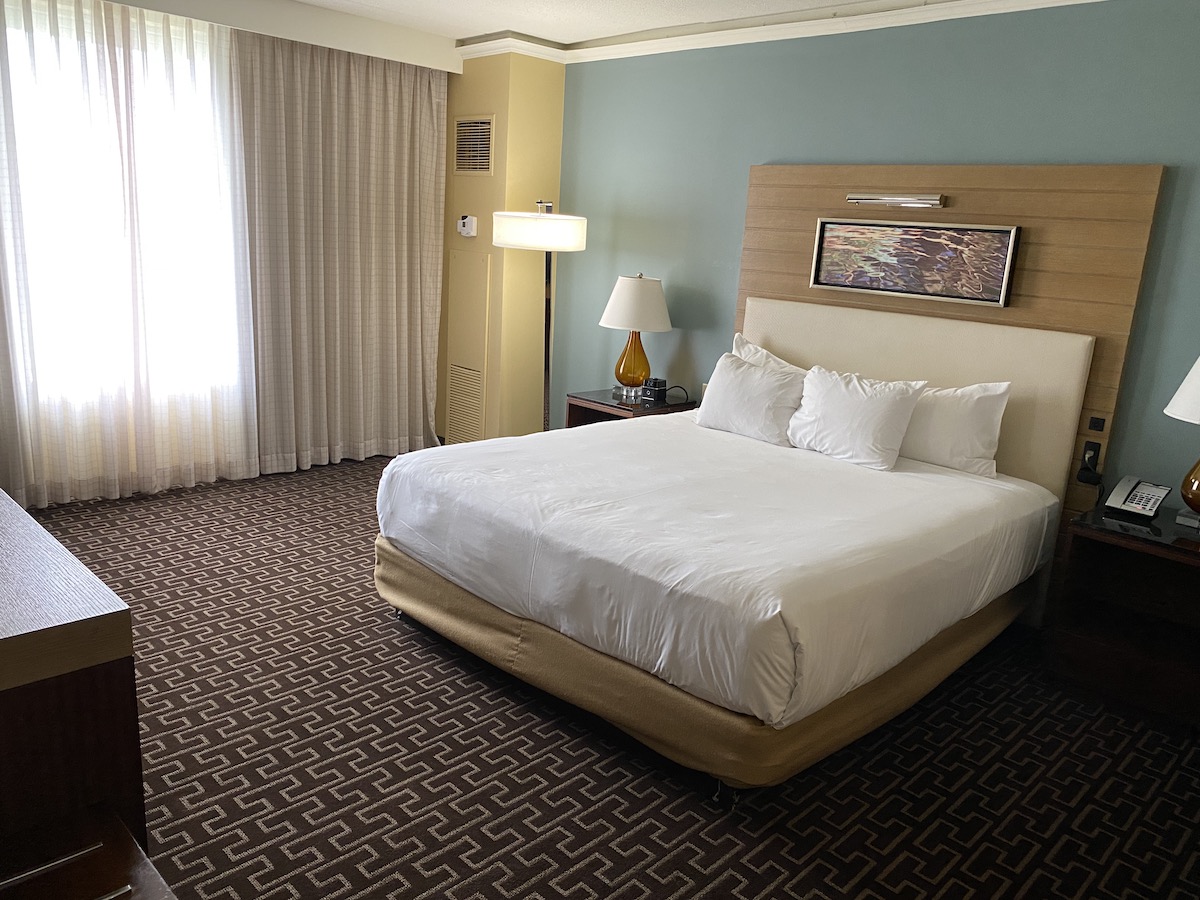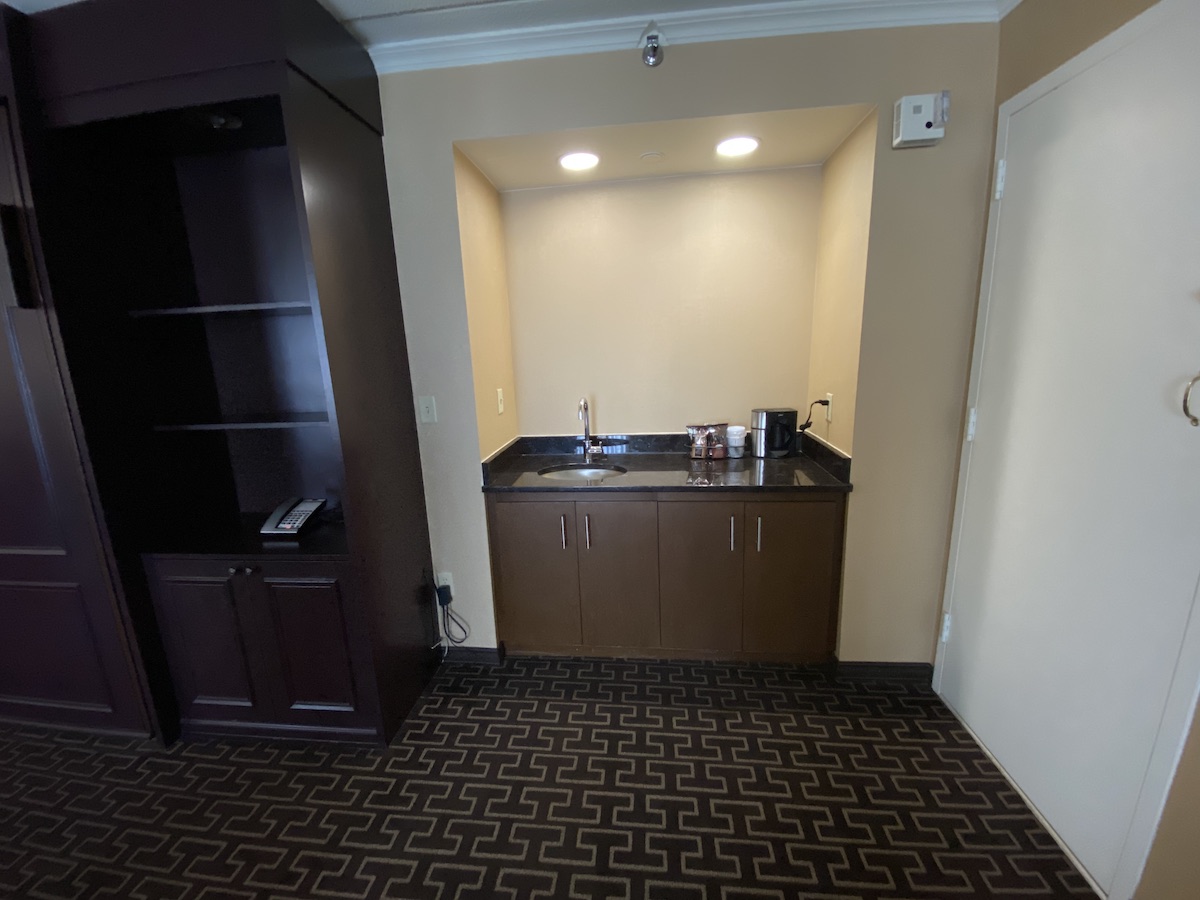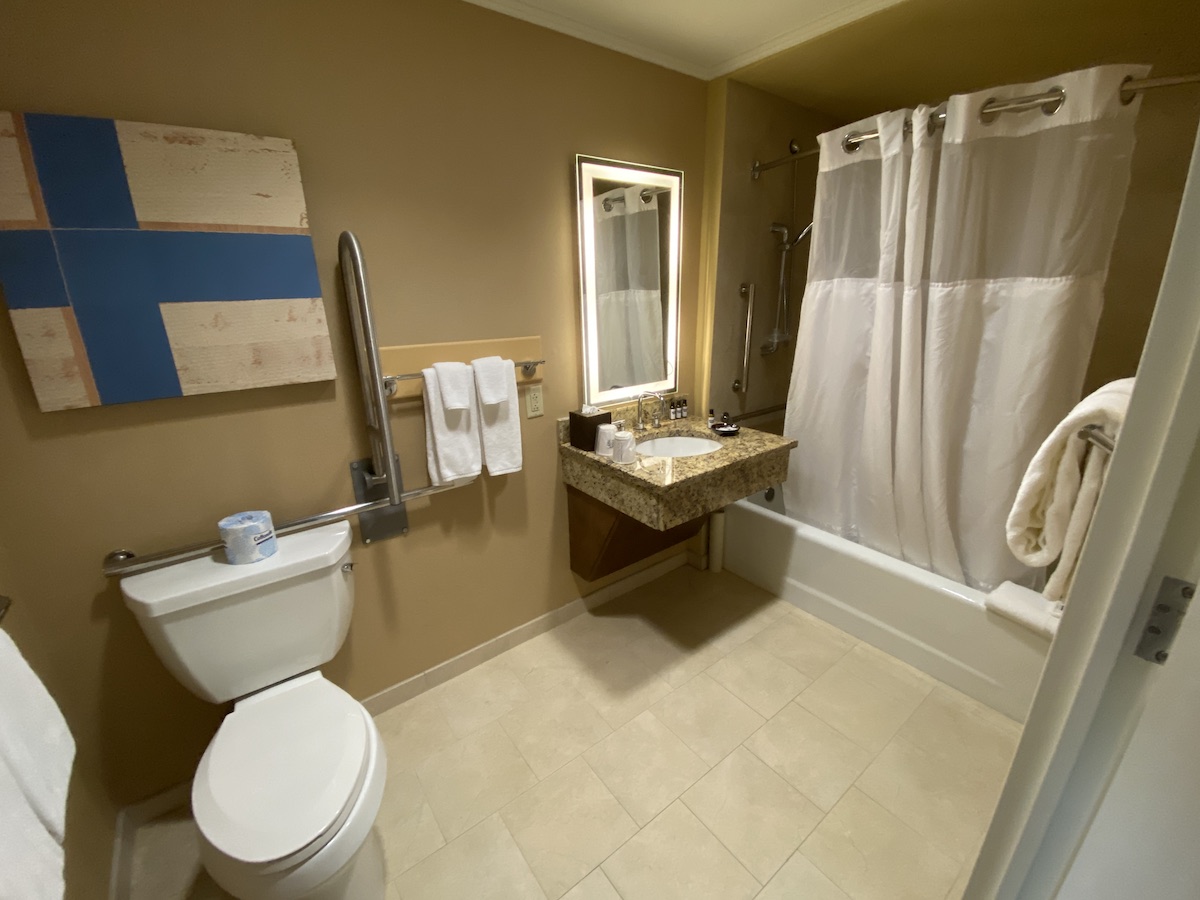 Hyatt Regency Greenwich: Greenwich Suite
As noted, the Greenwich Suite is one big space with a divider. The first image below uses the iPhone's wide angle feature to really capture what this looks like. But I'd like to mention that I was told that each Greenwich Suite has a two regular rooms (one on either side) that  have connectors. So in theory, you ballers could book a Greenwich Suite plus two regular rooms and have the all connected. Your entourage will love it!  😉
Beyond that I'll let the pictures speak for themselves.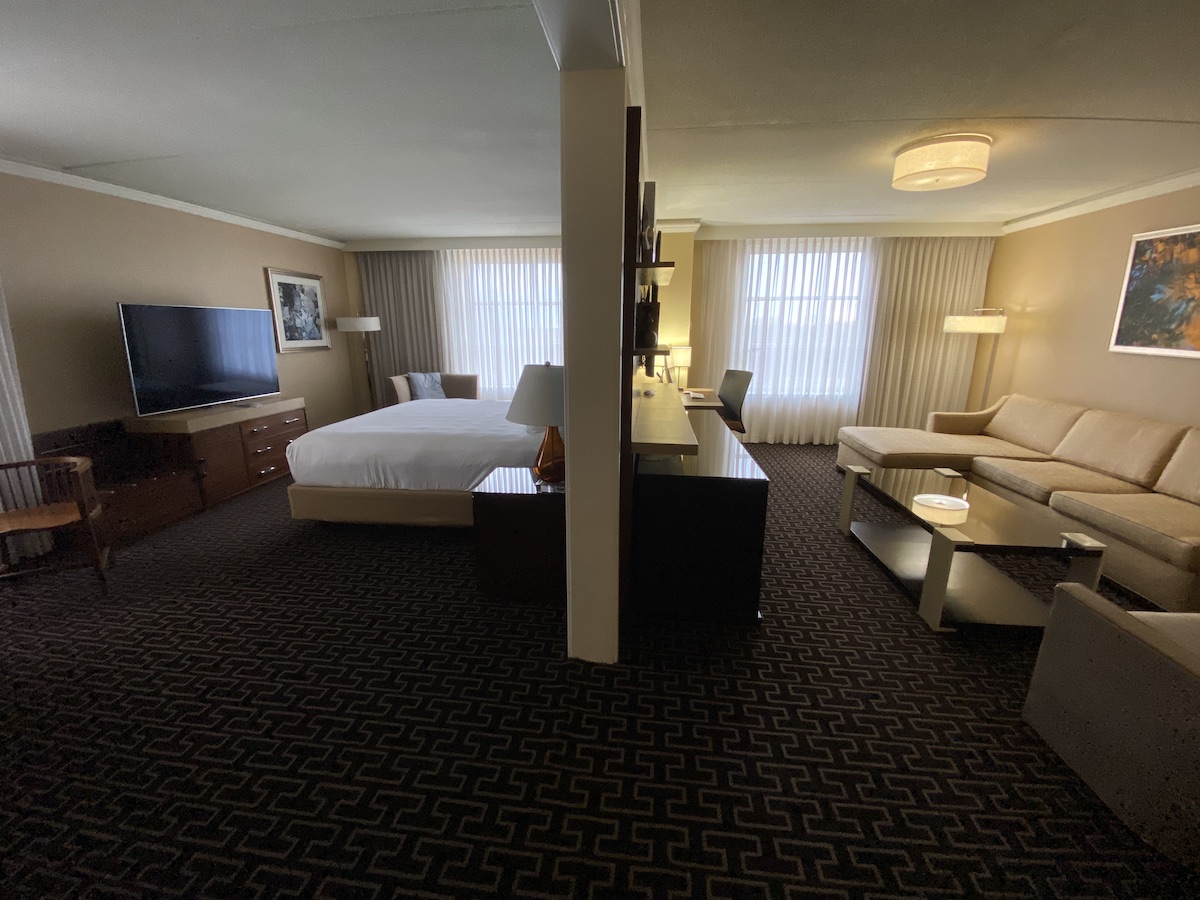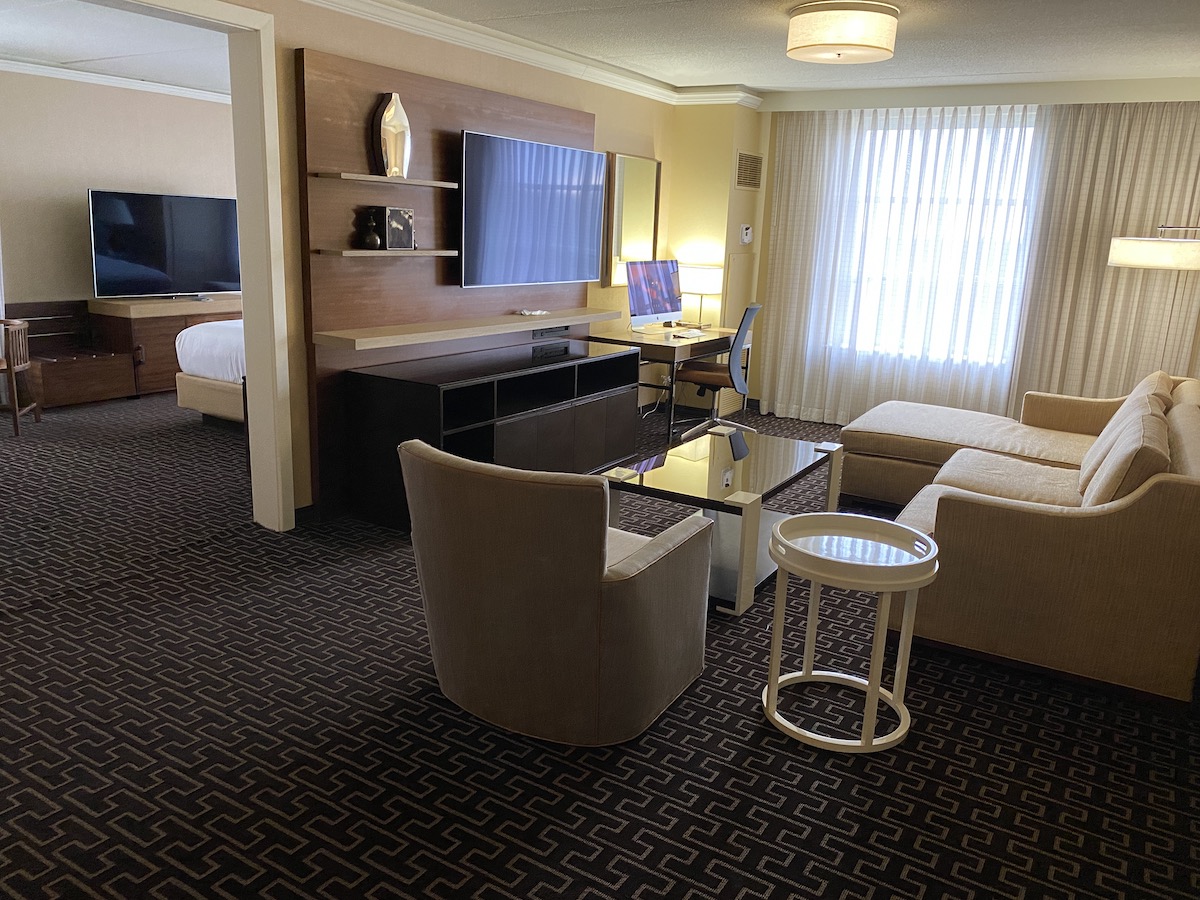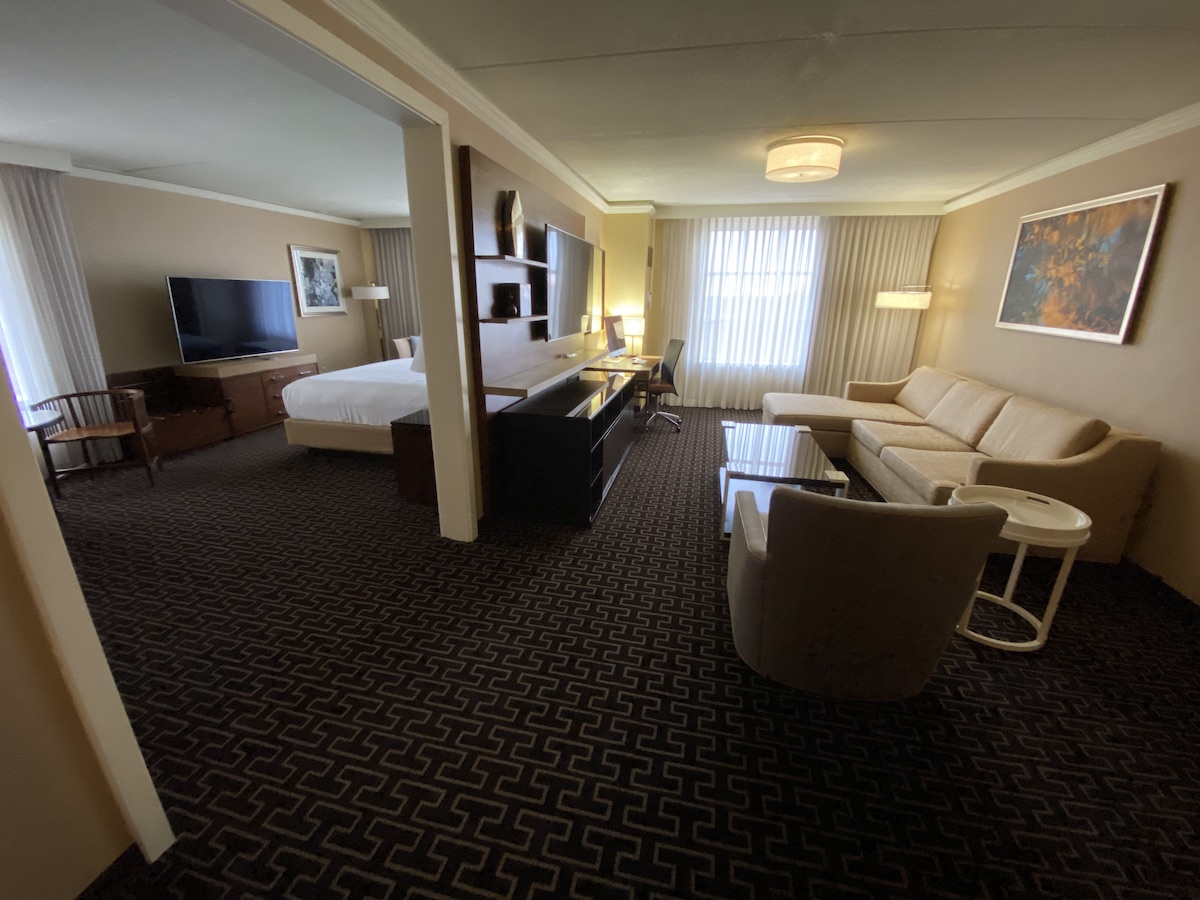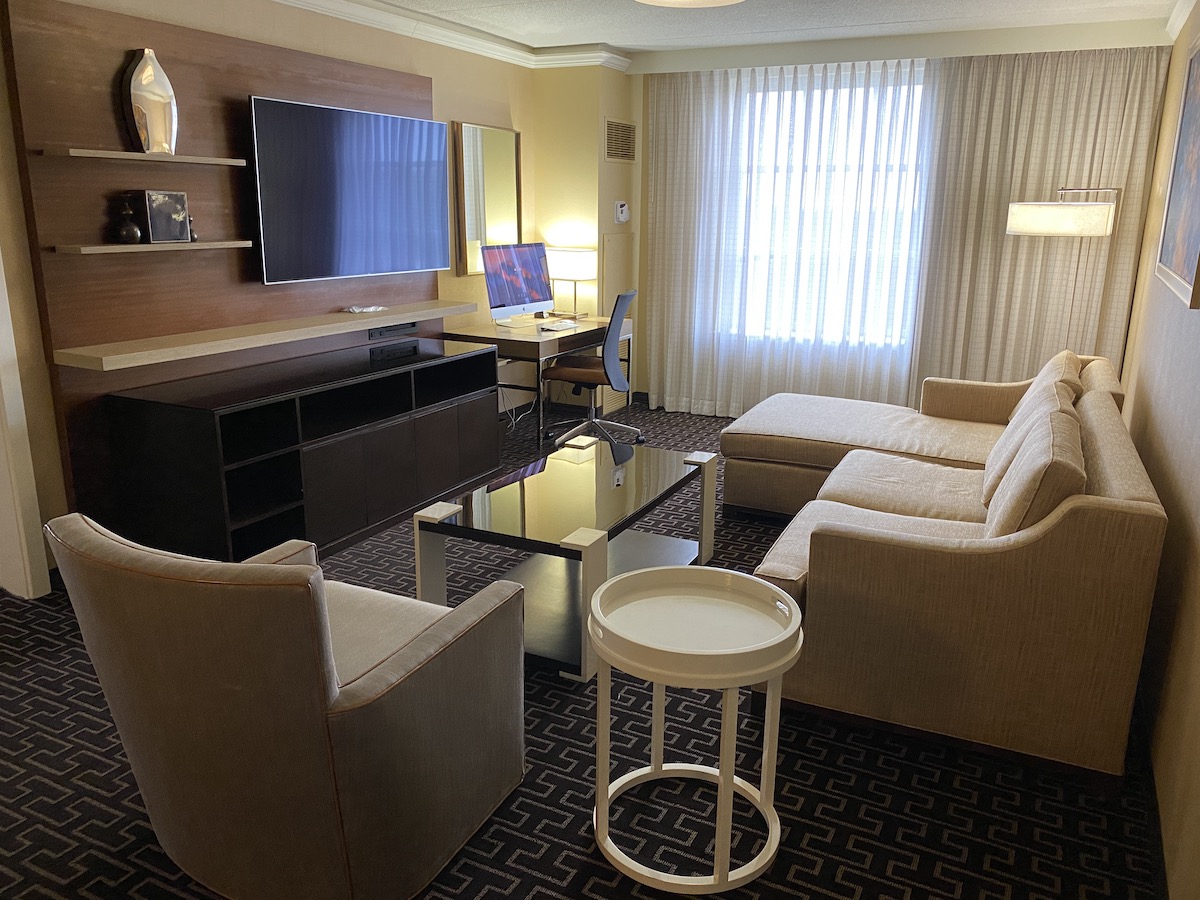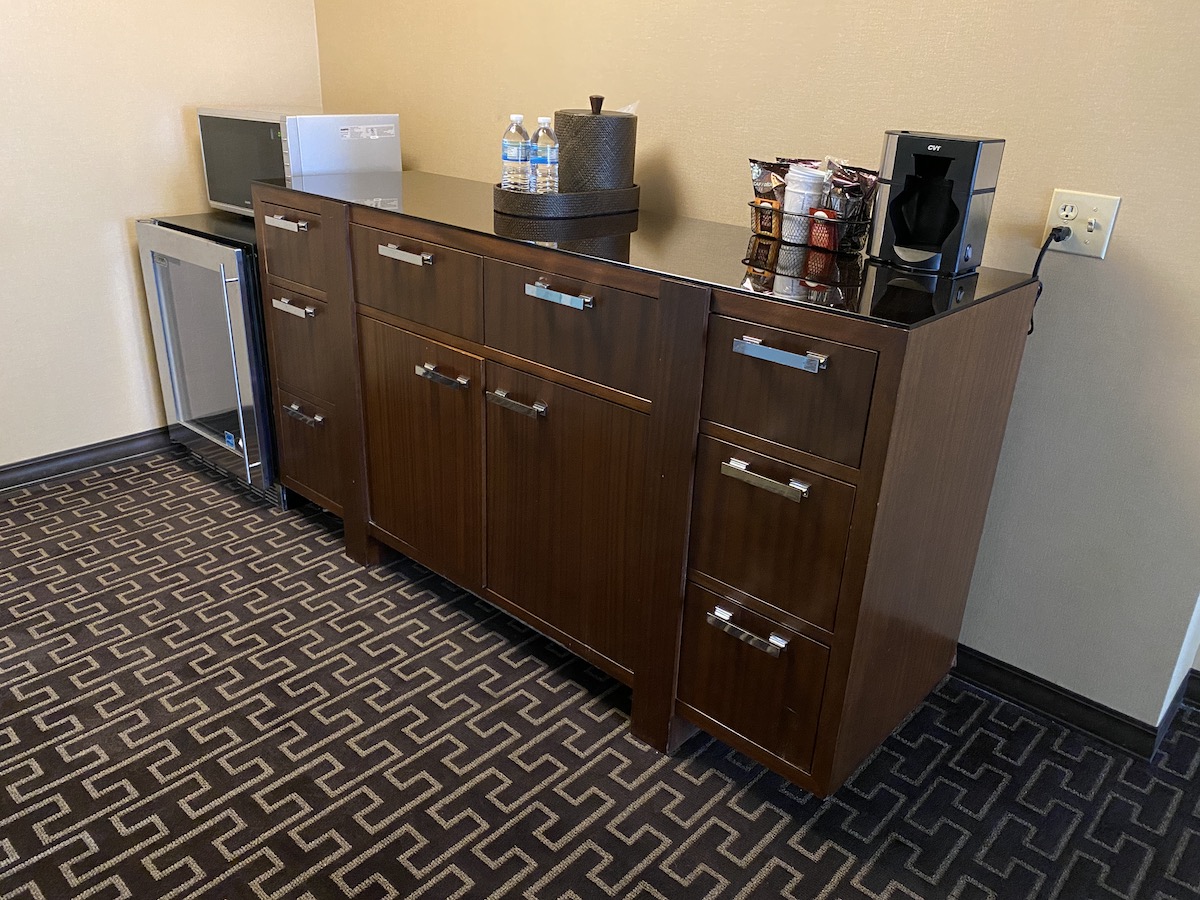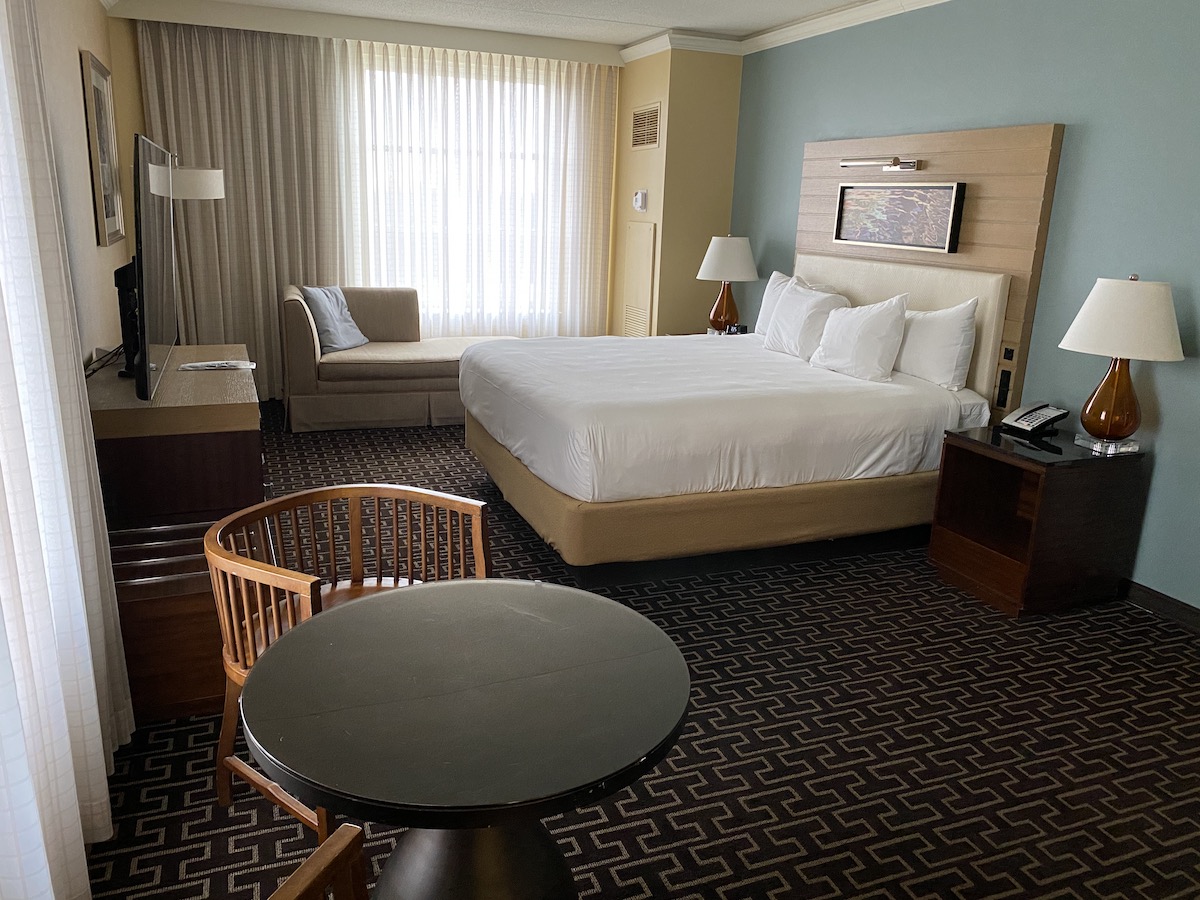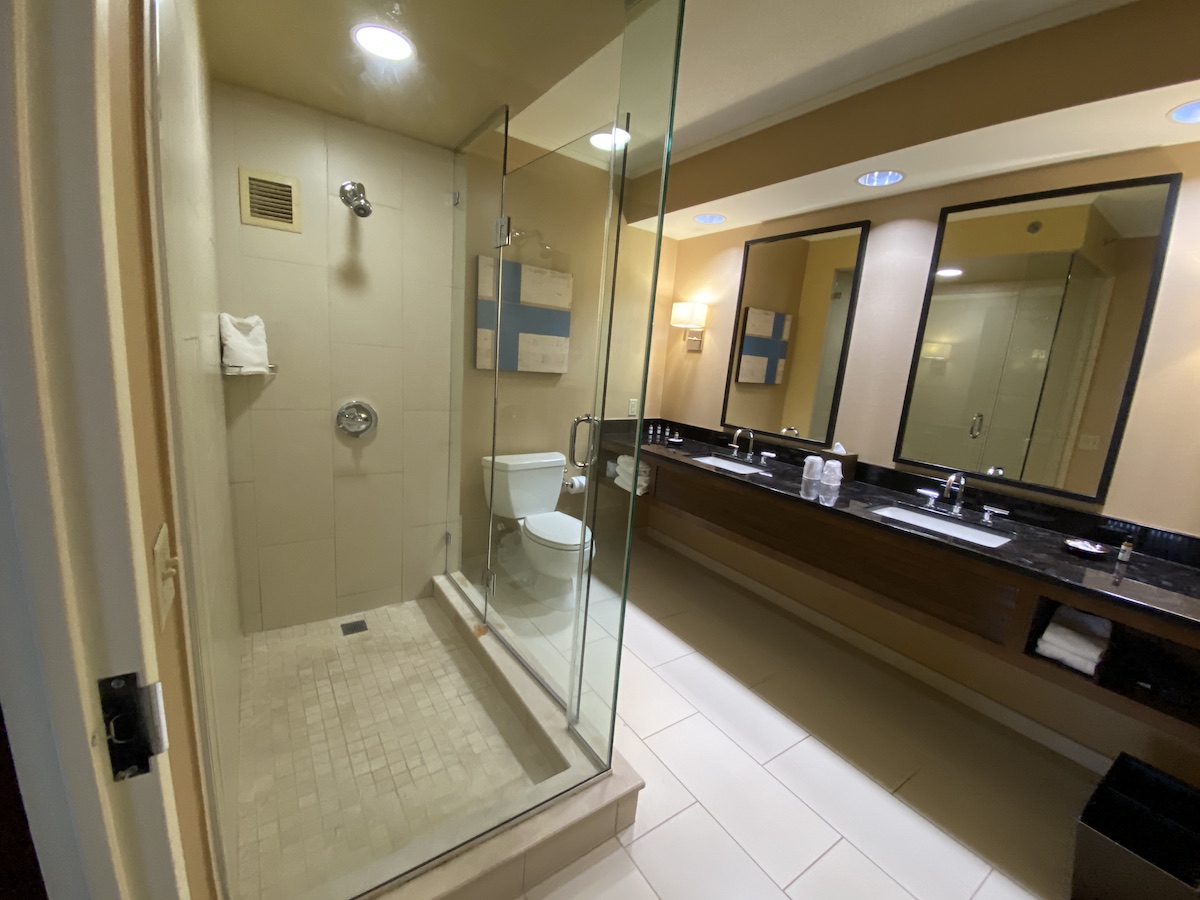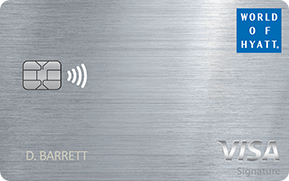 Get Hyatt Bonus Points: Earn 30,000 Bonus Points after spending $3,000 on purchases within the first 3 months from account opening, plus an additional 2 Bonus Points total per $1 spent in you first 6 months on purchases that would normally earn 1 Bonus Point, on up to $15,000 spent. | How to apply for this offer.
Hyatt Regency Greenwich: Presidential Suite
Now, for my two nights, I was lucky enough to be upgraded to the Presidential Suite (I paid for a regular room). While not bookable with points, it's a super fun room and I wanted to share the pictures as well. It's over 3,000 square feet with one gigantic spa bathroom (with a crazy tri-jetted shower plus a separate bath), a massive living area with 4 comfy chairs, an L shaped sofa, a dining area that could fit 6-8, plus two refrigerators and a microwave.
I'll let the pictures speak for themselves, because they speak quite loudly!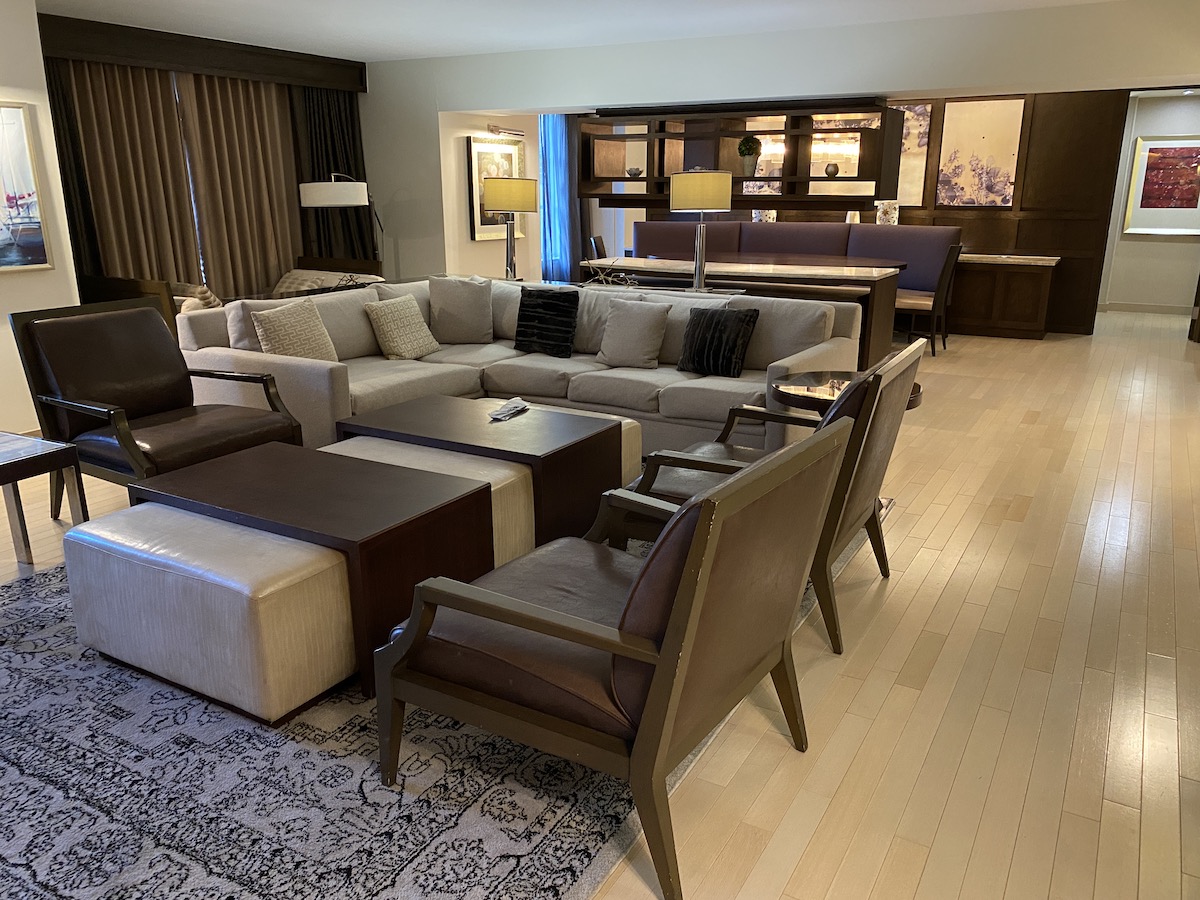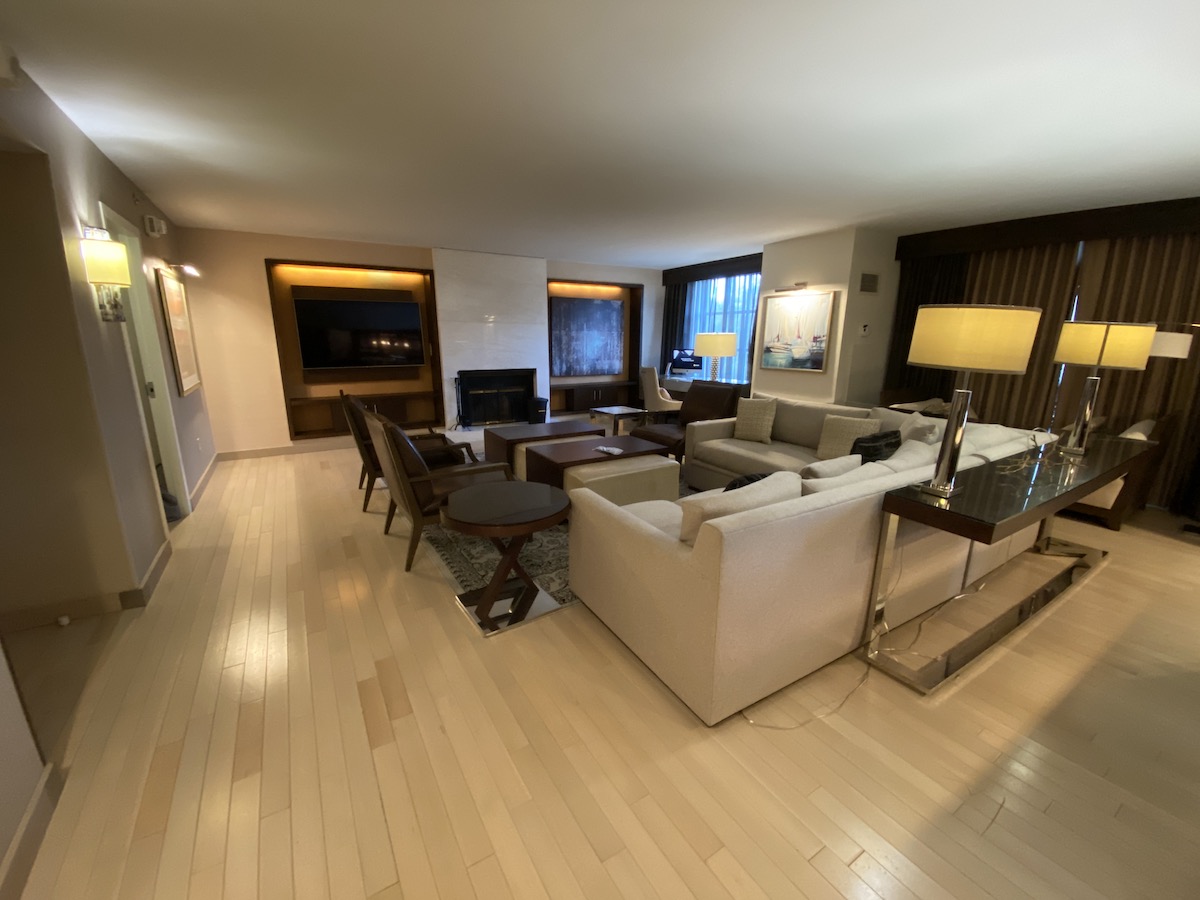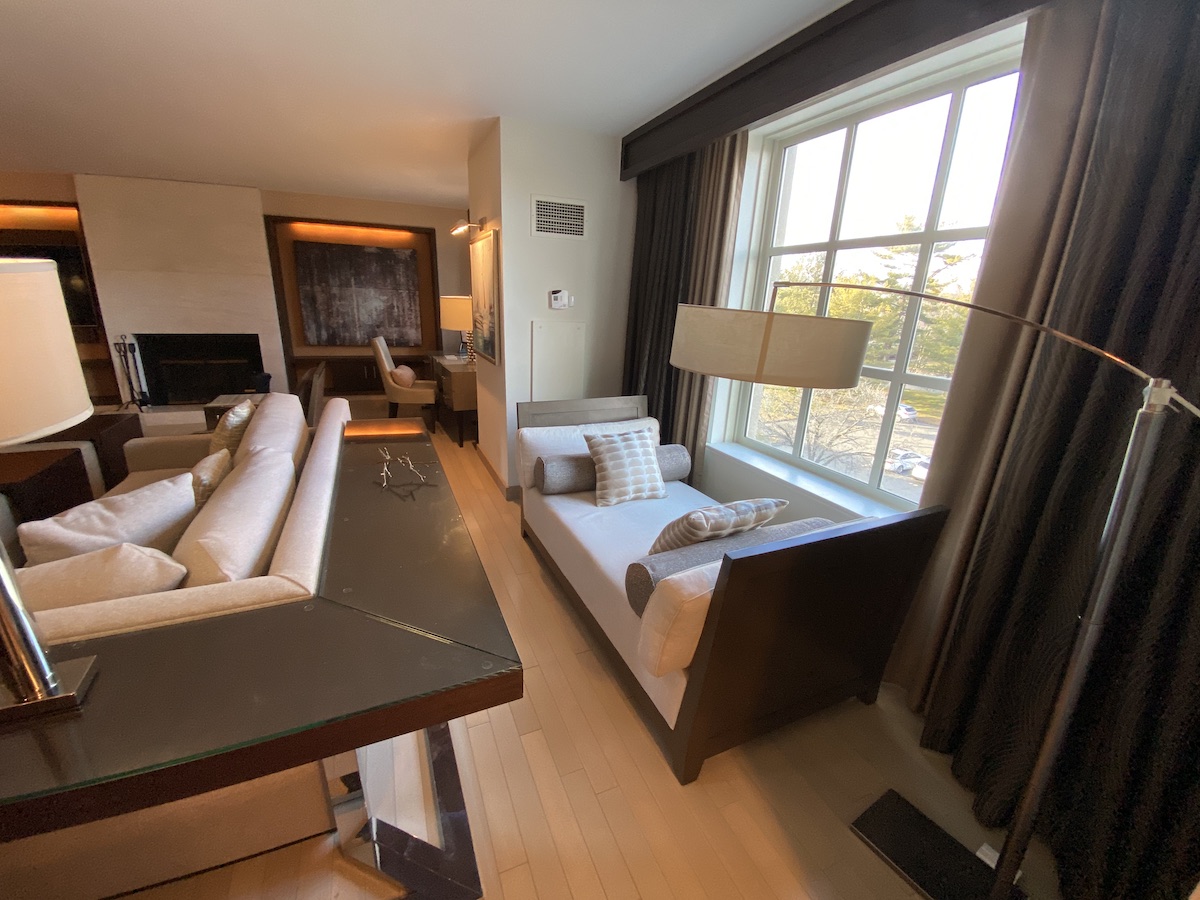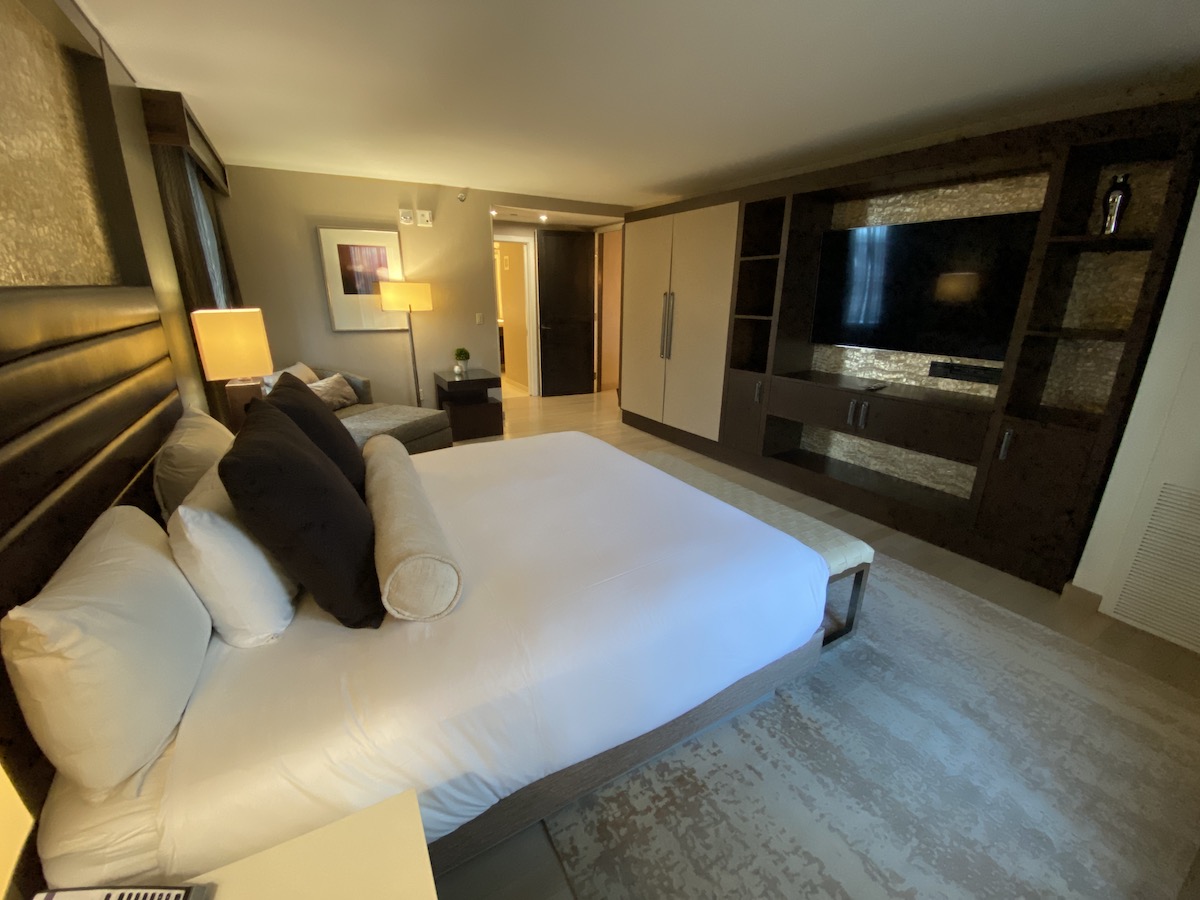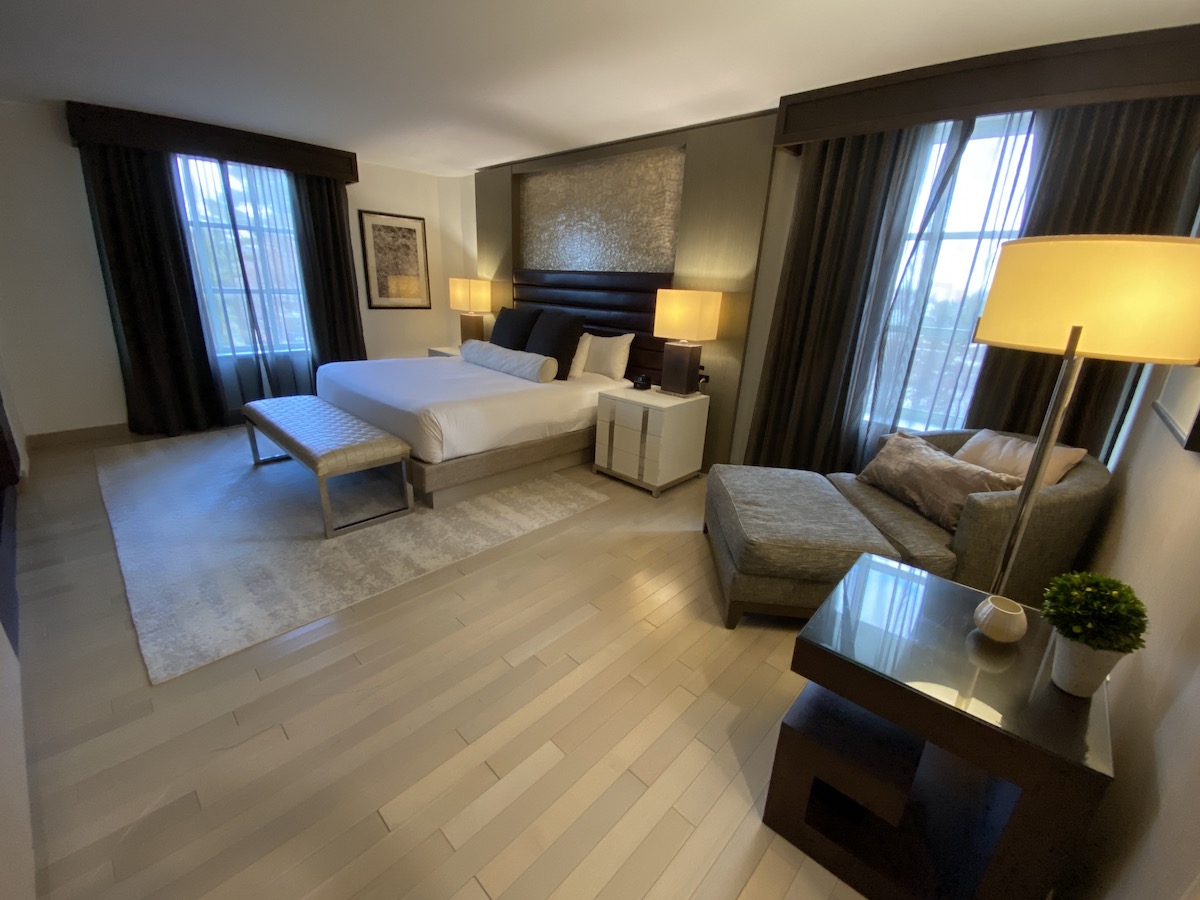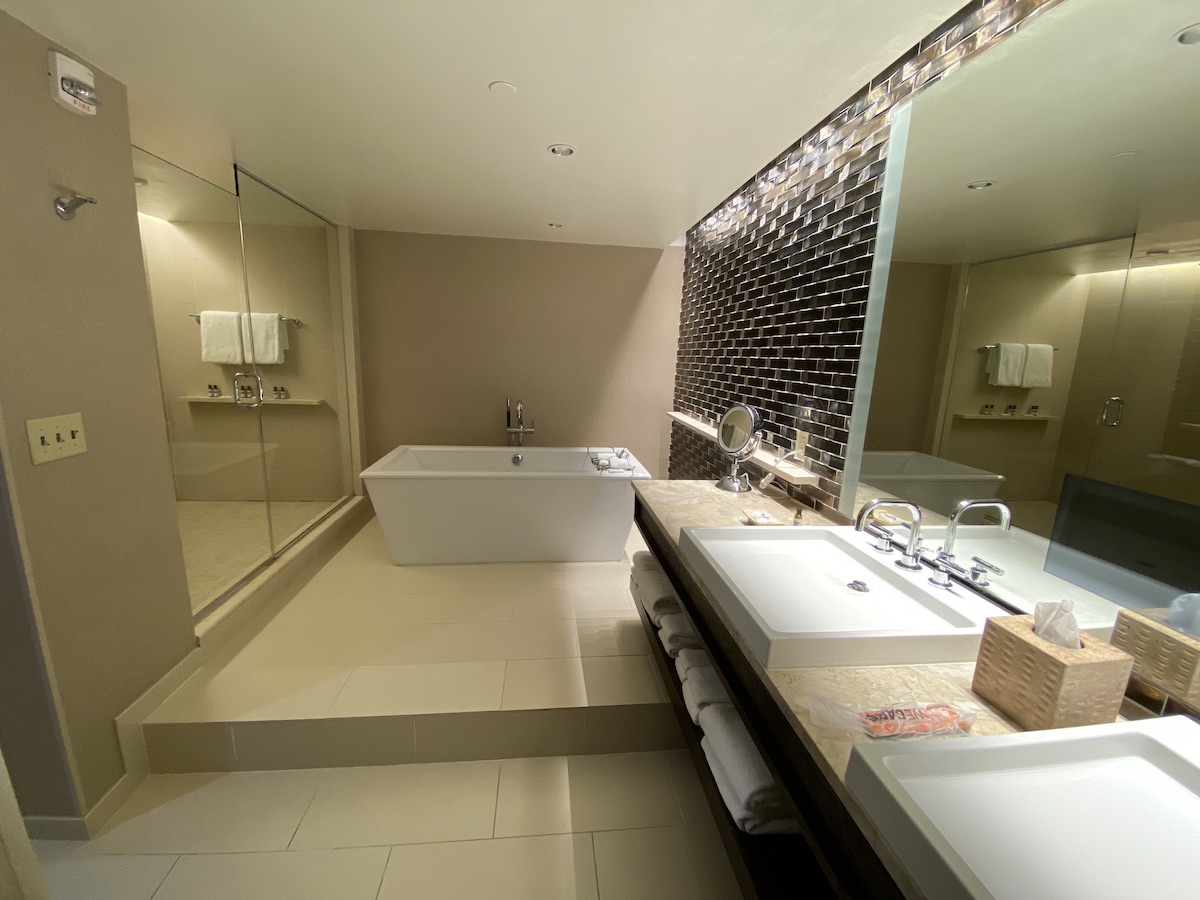 Video from the Common Areas
I had to share this walk through the lobby. It's very rare to see a lobby with such a feel of nature (plus the soothing sound of the running water) and I'd hang out there all day if not for COVID.
MilesTalk Musings
We had a great escape from our NYC apartment at the Hyatt Regency Greenwich. The Fairfield and Greenwich suites really are terrific value for points with the hotel being a Category 2. If you are in the NYC area and are gunning for Hyatt Globalist in 15 nights, this isn't a bad choice for a few of them…
Thoughts?
Let me know below in the comments, on Twitter, or in the private MilesTalk Facebook group.
And if this post helped you, please consider sharing it!
You can find credit cards that best match your spending habits and bonus categories at Your Best Credit Cards. 
New to all of this? My "introduction to miles and points" book, MilesTalk: Live Your Wildest Travel Dreams Using Miles and Points is available on Amazon and at major booksellers.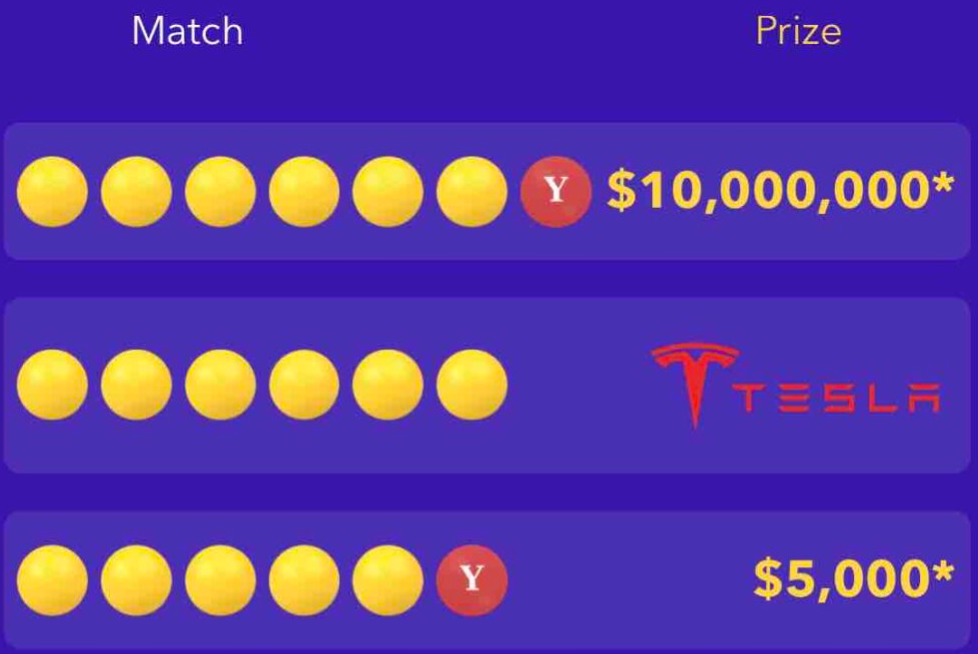 What is Yotta Savings?: The Yotta Savigs account is a really fun way to earn interest at a higher rate than Marcus while having some fun each night when the Yotta prize ball drops. Currently, the statistical odds imply a net savings rate of between around 1% and 3% - at a time when banks like Marcus are offering a paltry 0.5%. Plus, it's fun! | Read my review of Yotta.