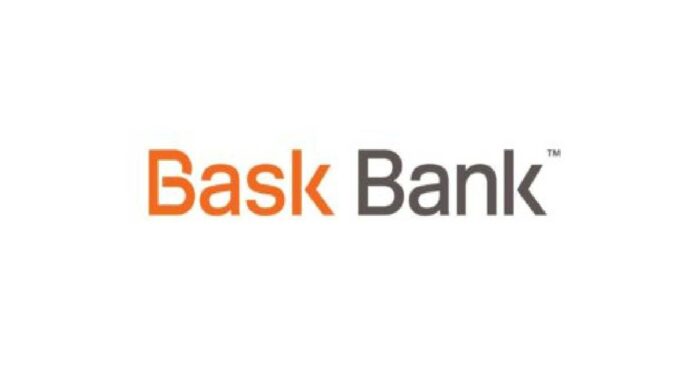 Update: March 15, 2023: Rate is now 4.35% APY on the Bask Interest Savings Account and 2 miles per dollar in the Bask Mileage Savings Account.
Giving the Bask Mileage Savings Account a Fresh Look in a Rising Rate Environment
Bask Bank* has, in fact, made it a point to lead the competition on their Interest Savings Account (which is over 3% Annual Percentage Yield already) and they just launched high-yield Bask Certificates of Deposit for 6-24 month terms as well.
That might make some wonder if the Bask Mileage Savings Account is still worthwhile.
The answer, in my opinion, is an unequivocal yes – if you are someone that uses miles for premium cabin awards.
As a reminder, even though cash savings rates have risen, Bask Bank has also raised the "mileage interest rate" on the Bask Mileage Savings Account. Originally 1 mile per dollar per year, they've raised it 50%, with the Bask Mileage Savings Account currently at 1.5 miles per dollar per year. In simple terms, $100,000 on deposit at Bask Bank in a Mileage Savings Account would earn you 150,000 miles in one year.
And as another reminder, the Loyalty Point Bonus  can earn you 5,000 AAdvantage Loyalty Points if you open the account before December 15th and meet all terms listed here.
Comparison to Cash
Now, first I want to start with a generic comparison to a 3% cash savings rate (with rates rising so fast, they may be higher by the time you read this).
That would be $3,000 in interest in a year, taxed at your regular tax bracket. The 150,000 miles would only be taxed at a value of 0.42 cents per mile. So for $3,000 in cash interest you'd be taxed on $3,000, whereas for 150,000 miles, you'd be taxed on just $630 of "income." While it looks at first like you are "paying" (in the sense of choosing miles vs. interest) the equivalent of 2 cents a mile in this scenario, the tax differential means you are paying much less (depending on your tax rate).
In a hypothetical scenario of a person in a 30% total tax bracket (federal + state + local), that $3,000 becomes $2,100.
Meanwhile, let's look at the value of what you can get with 150,000 miles (for the same person in a 30% bracket, which means you keep all 150,000 miles and pay just $189 in taxes at the 0.42 taxable rate) for Premium cabin flights and see where we land.
Example One: Qatar QSuites to the Maldives or South Africa
Widely regarded as one of the best, if not the best, business class cabins in the sky, Qatar QSuites, you'd pay around $5,000 round trip for those tickets from New York to the Maldives.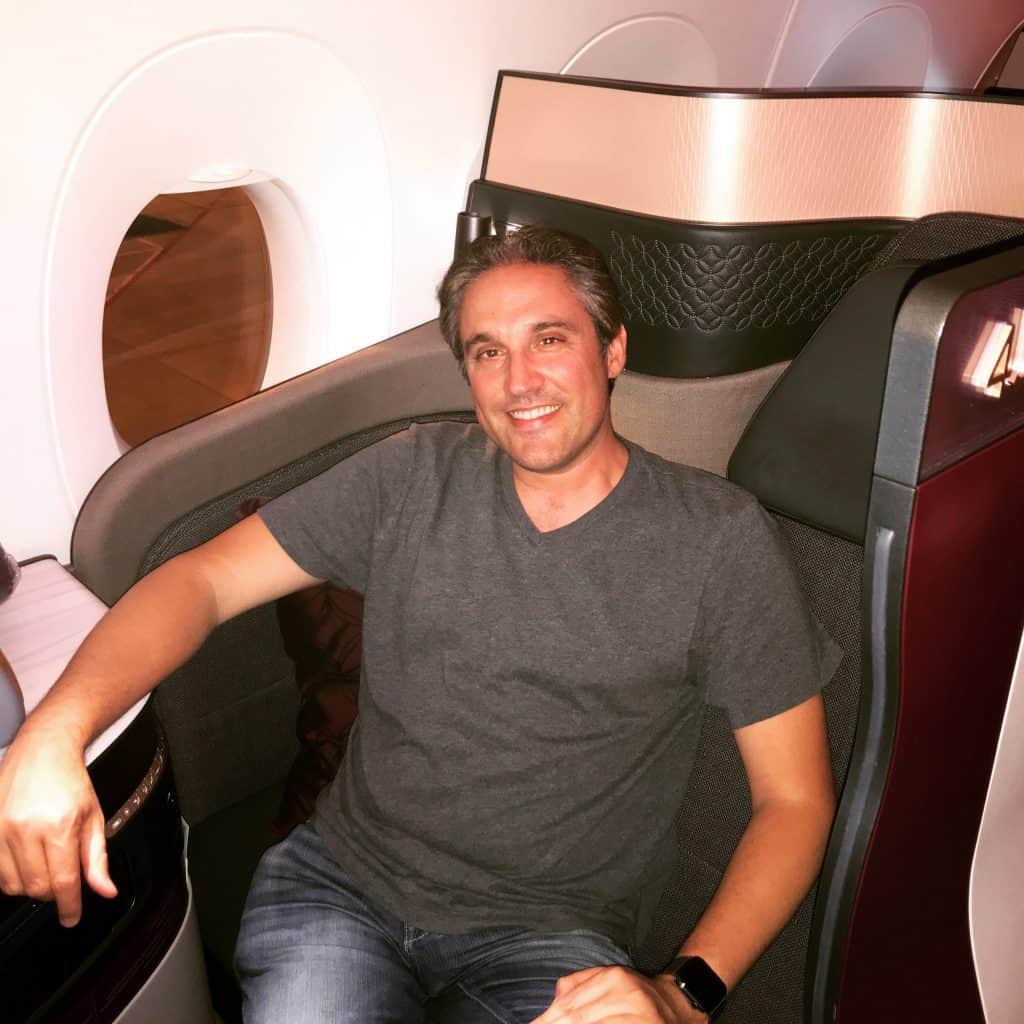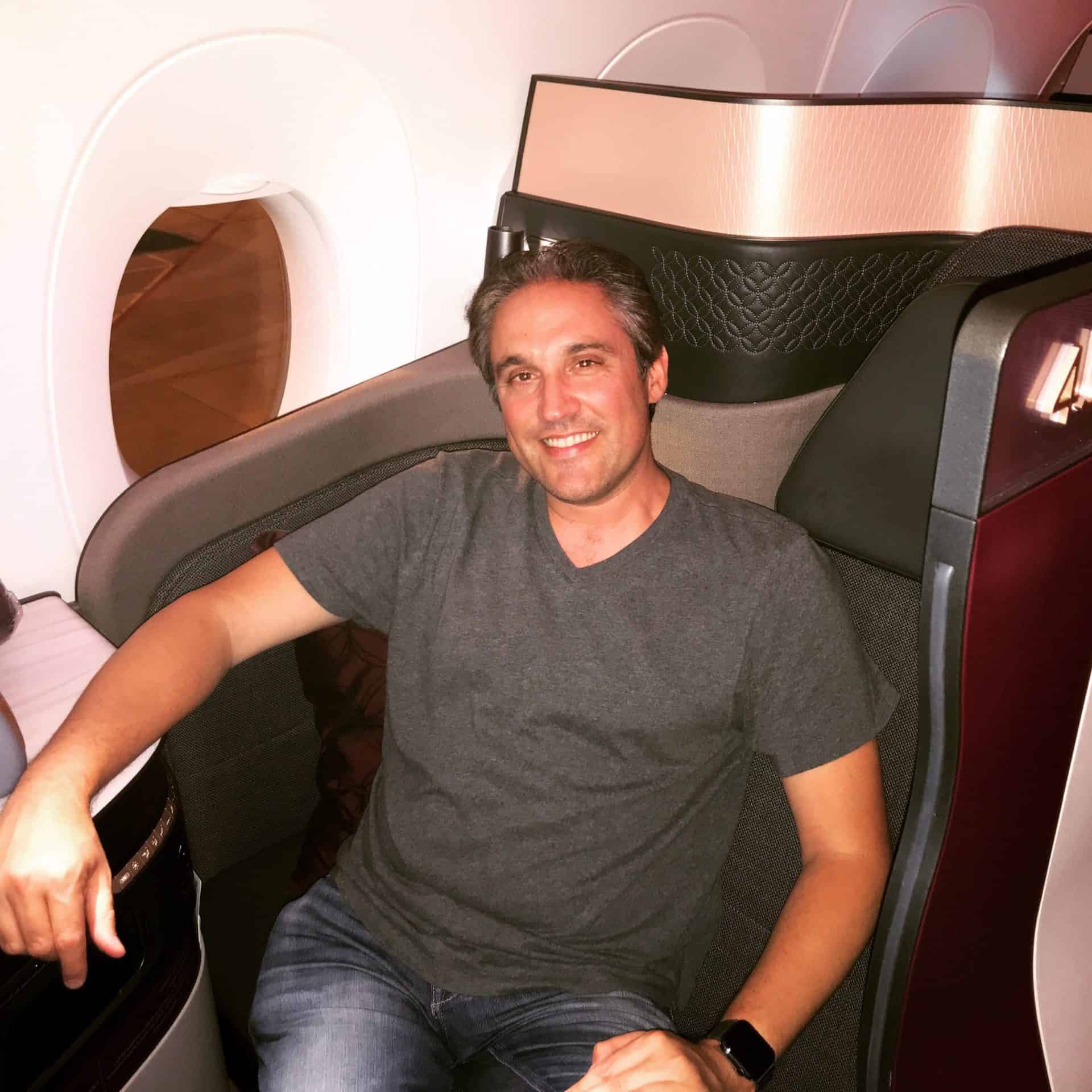 To South Africa, the flight time is even longer, and so is the cost.

However, with 150,000 AAdvantage® miles, you can take either one of these trips, provided Qatar is offering "Saver" award availability. American Airlines will charge you 140,000 miles round trip to Maldives or anywhere in the Indian sub-continent or 150,000 miles round trip to South Africa.
Apples to apples, that's a $5,000 – $5,500 flight instead of $2,100 in cash.
Example Two: Japan Airlines (JAL) First Class to Tokyo
The first example sounded pretty good, getting more than 2X the value of what you'd get in cash interest by earning miles instead.
But we can do even better!
Flying First Class on JAL remains one of my favorite experiences ever in the sky. With $500 bottles of champagne, $100 bottles of tea, and Grade A4/A5 Wagyu steak, not to mention some of the comfiest seats in the sky, I didn't want to deplane even after more than 14 hours in the sky.
But true international First Class doesn't come cheap. In fact, I recall the cash price when I took this flight many years ago was over $29,000, so it looks like it's on sale now 😉

In all seriousness, I don't suspect a single reader of MilesTalk would spend $24,000 on one round trip flight. But would you spend $2,100? In this case, you're having a true luxury experience that, for 99.99% of us is an indulgence we can only have using miles and points. And these days, an economy class ticket to Japan can be over $1,300, meaning that for a bit over $800 more you can fly First Class?!
While we are going to need to earn an extra 10,000 miles for this round trip, we are only talking about keeping that same money on deposit for one extra month (13 months total) to have enough for this experience. And what an experience it is!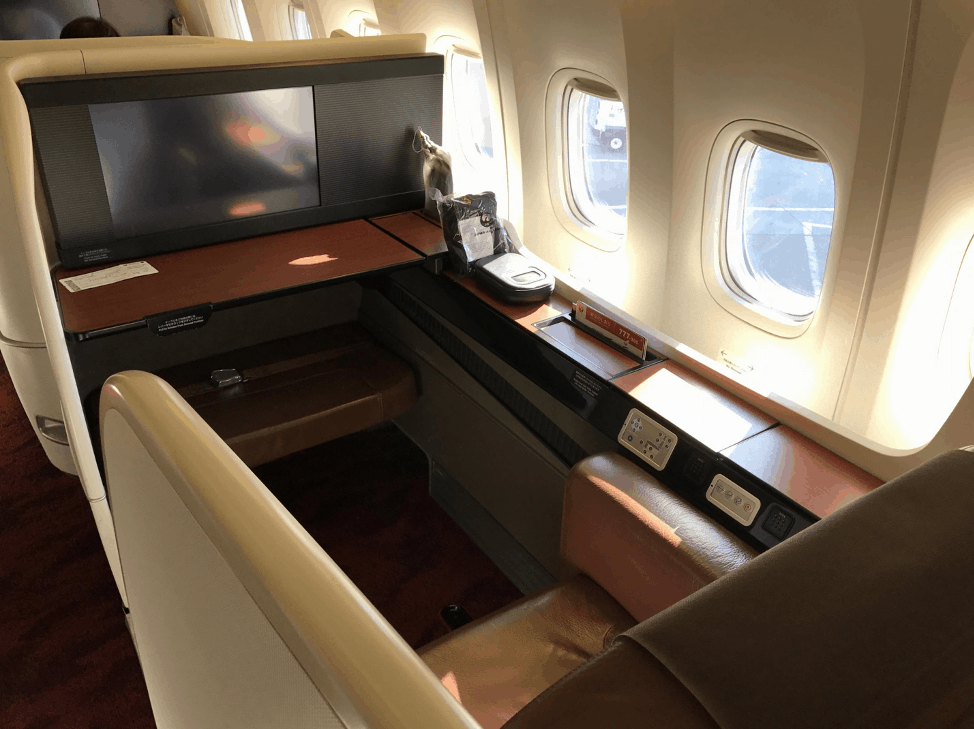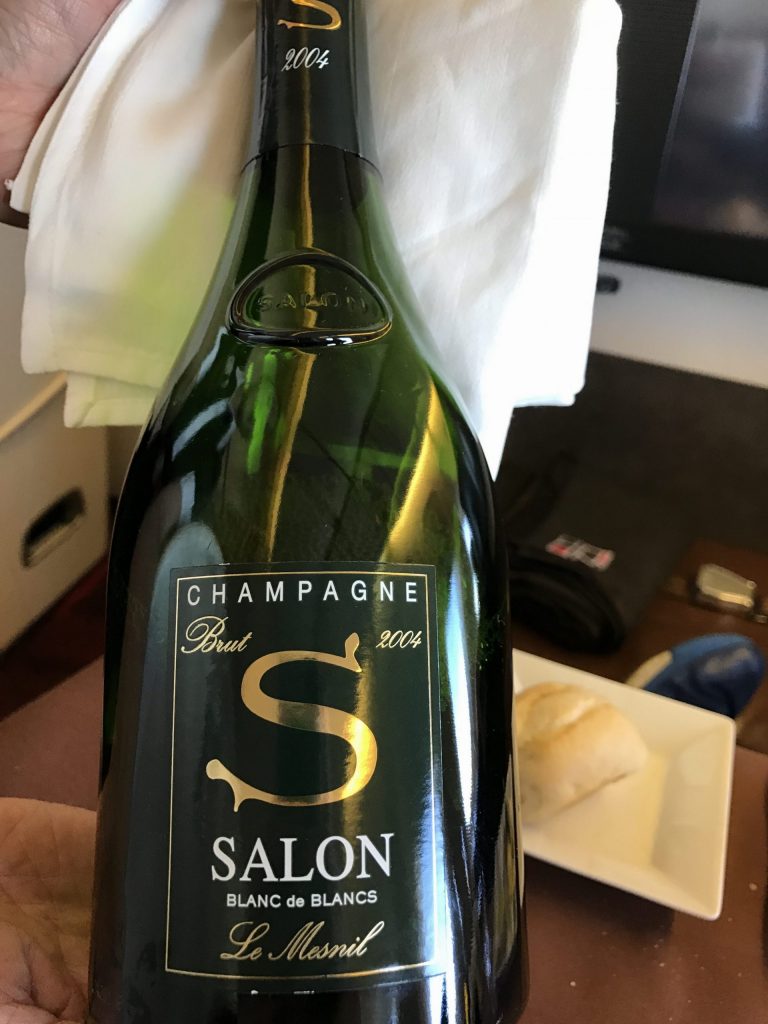 This is to drive the point home that if you think outside the box on how to use your miles, and AAdvantage has some amazing opportunities to redeem AAdvantage® miles with partners, you can get so much more value for your cash on deposit by using Bask Bank's Mileage Savings Account.
Want one more example? Sure. I could go on all day!
Example Three: Cathay Pacific Business Class
I'd love to give the example of First Class here, but that gets a bit more expensive at 220,000 miles round trip. However, you can fly their amazing Business Class not just to Hong Kong, but onto anywhere in Southeast Asia for just 140,000 AAdvantage® miles round trip. That would include final destinations like Vietnam or Singapore.

Compare that to a cash price of around $8,500 (of course, prices can vary widely by date, carrier, and destination city).
Still, in our example we have $2,100 cash or an $8,500+ flight.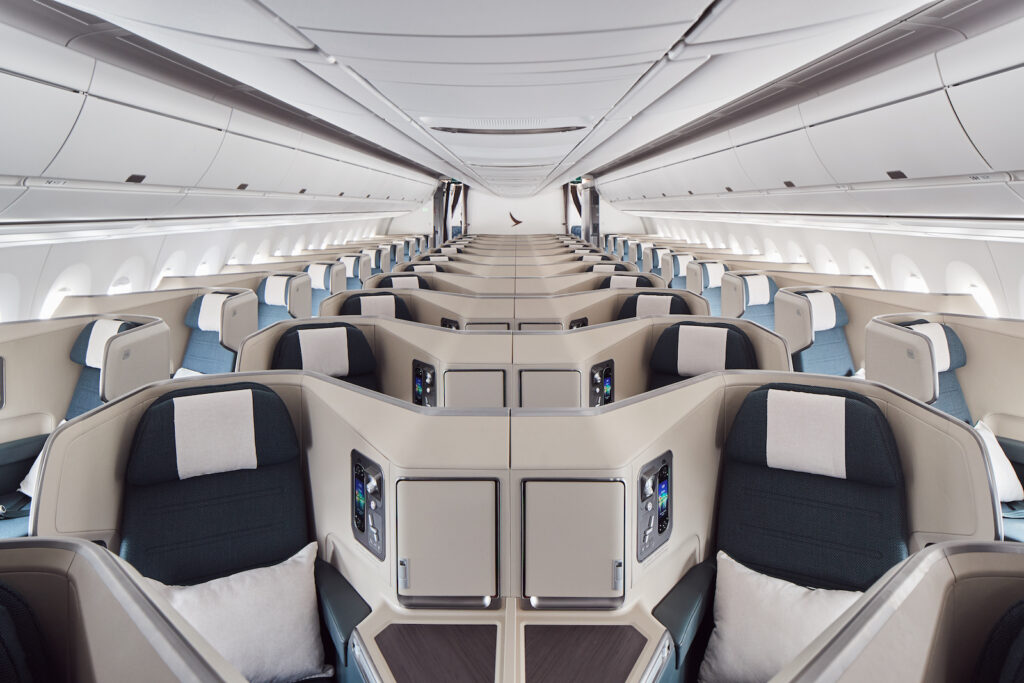 The point is that if Bask Bank wasn't raising the number of miles per dollar you get on a Mileage Savings Account the same way they are on a Interest Savings account, it would be a tougher call. But since they are, the Mileage Savings Account remains a solid choice for premium cabin travelers.
And remember, if you can't decide between earning interest or miles, then why not do both? It's easy to transfer funds between your accounts. Since they also have a top-notch interest rate on their Bask Interest Savings Account, you can easily switch your money back and forth based on current goals.
*Bask Bank is a division of Texas Capital Bank, Member FDIC.
Thoughts?
Let me know below in the comments, on Twitter, or in the private MilesTalk Facebook group.
And if this post helped you, please consider sharing it!
You can find credit cards that best match your spending habits and bonus categories at Your Best Credit Cards. 
New to all of this? My "introduction to miles and points" book, MilesTalk: Live Your Wildest Travel Dreams Using Miles and Points is available on Amazon and at major booksellers.
Disclosure: Bask Bank is a MilesTalk partner, but I wouldn't be working with them if I didn't believe in their product and have personal experience with the same.