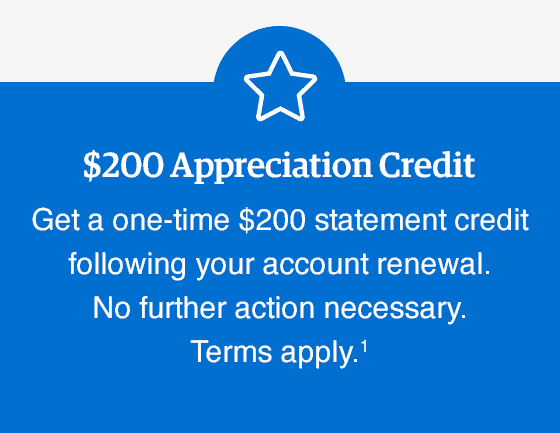 Last week, American Express unveiled a slew of incentives across a variety of its premium credit cards and charge cards to compensate for the travel benefits and credits we can't currently use.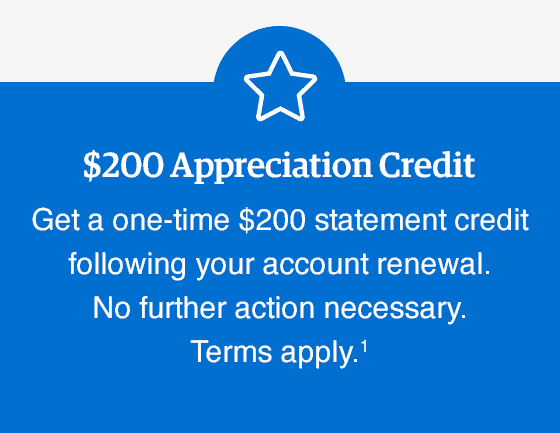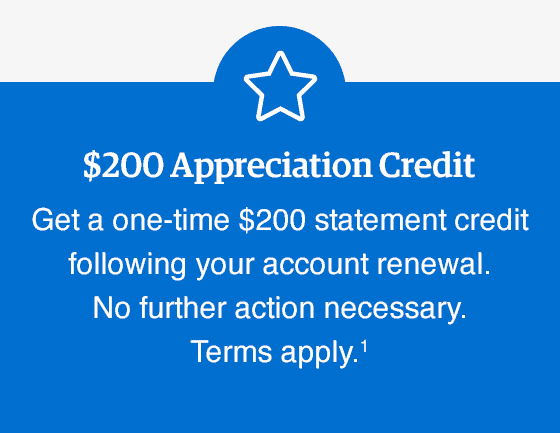 $200 credit from Amex Towards the Biz Platinum Annual Fee
These included a range of credits and, on the American Express Business Platinum card, included a $20 monthly wireless phone bill credit through Dec 2020, a $20 monthly shipping credit through Dec 2020, and an extra $100 on the Dell credit – one for May/June and another for July-Dec. That's a total of $380 in credits if you use it all.
When I'd last checked in with Amex, there were no annual fee waivers or credits on the table. Clearly, that's changed though as I woke up to an email that mentioned all the benefits from last week, plus this new one offering a $200 specifically off the $595 annual fee. It will post automatically per the terms below.
Here's the specific language from Amex on the $200 Business Platinum Annual Fee Credit:
Eligible Business Platinum Card Members as determined by American Express in its sole discretion, will be eligible to receive a one-time $200 statement credit after Card renewal. The statement credit will be applied to the eligible Card account within 8-12 weeks of the account renewal month. This statement credit is limited to Basic (not Additional) Card Members only. Offer is non-transferable. If the eligible Business Platinum Card is cancelled, or you have downgraded or upgraded your Card up to 45 days after the first day of your renewal month, you will not receive the one-time $200 statement credit. American Express reserves the right to modify or revoke offer at any time.
Note: They do not mention an "end date" on when your annual fee has to post to be eligible. I upgraded my card in January to the Business Platinum, but I think my annual fee should be set to post sometime around the end of the summer based on the prorated annual fee they charged in January of $200.50) I've reached out to Amex asking about an end date but have not received a response as of post time. I will update this post if/when they respond.
Given that they've already provided the $380 in credits described above and as an added bonus for me, I'd already used my annual $200 airfare incidental credits in January to cancel an award booking before COVID-19 hit, reducing the net annual fee down to $395 for the next year at renewal certainly makes it easy enough to hang on to this card.
Other options:
In mid-April, I wrote Credit Cards With Travel Credits You Can't Use: Downgrade Options, detailing all the impossible to use and hard to use card benefits along with card downgrade options. Here were the benefits in question:
Perks you can't currently use: 
Centurion Lounge Access
Delta SkyClub Lounge Access
Priority Pass Lounge Access
$200 annual airline incidental credit (seat selection, baggage, change fees, etc)
Value of all the Amex Credits
So now they are offering $380 in credits and $200 in an additional annual fee credit, or $580 in credits for a card with a $595 annual fee.
To me this says they *really* understand the situation and really want to keep you from cancelling or downgrading. Proactive outreach like this sure beats trying to talk to a phone representative.
For sure, I don't value all of the credits at par. The extra $200 in Dell credits is nice, but would I buy anything from Dell otherwise? Nope. So maybe I'll pick up a nice wireless headset for when I do MilesTalk Live's but I can't say it's worth $200 if I didn't want or need it anyway. I'll easily use the $20 a month in wireless credits so that $140 in real value. As for the $20 a month in shipping? Well, I guess I'll have $140 in Forever stamps from USPS. I wouldn't buy them otherwise, but they will be used eventually.
What are your thoughts on these credits?
Let me know here, on Twitter, or in the private MilesTalk Facebook group.
You can find credit cards that best match your spending habits and bonus categories at Your Best Credit Cards. 
New to all of this? The MilesTalk "introduction to miles and points" book, MilesTalk: Live Your Wildest Travel Dreams Using Miles and Points is available on Amazon and at major booksellers.