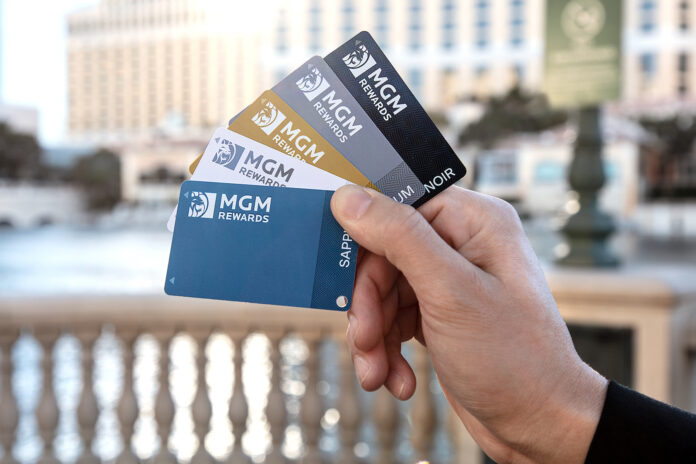 Get ready for a huge knowledge drop here. It will change things for a lot of merry Go Rounders.
Prefer a quick video? I'm trying out a new IG / Blog Post hybrid… let me know what you think about that!
View this post on Instagram
MGM Household Sharing
Now, I've been wanting to write about this topic for some time, but it actually took until today to feel like I understood at least "enough" of this to share it, when MilesTalk group member Emi S shared her experience of heading to Atlantic City to get on board the Status Match Merry Go Round™. And she did – hitting all the stops perfectly.
When we got into a discussion about how she got her husband a Gold card via the household sharing option, I decided to dig in more both with her and the MGM website and sort some things out. Since my wife has been properly on the Merry Go Round for some time, we've never had to think about this.
However, given the recent moves made by Caesars and MGM to slow our collective rolls on the Status Match Merry Go Round™ (Caesars ended the "match back" and now MGM no longer matches Caesars Diamond to MGM Gold), it's worth visiting the topic of the MGM Household Sharing rules, which I'm so-naming because MGM doesn't even give the whole thing a name!
NOTE: Many people (but apparently not all?) have been turned away on this specifically at the Borgata in Atlantic City claiming local law. So this may not work at Borgata.
TL;DR
If you have a spouse or significant other or even a friend residing at the same address as you, you can share MGM Rewards status.
So if you have MGM Gold and they are (for now) locked out of the Merry Go Round because they can't get the Wyndham Business Earner credit card nor Hyatt Explorist status to catch an on-ramp, this will allow you to get them aboard. More details below.
What Exactly Do MGM's Terms Say?
From the MGM Rewards Terms and Conditions page, you can quickly get the gist of it, but I'll explain below what I didn't understand, what I now do, and how this helps you.
Up to two (2) eligible MGM Rewards members residing at the same address may link accounts to share certain MGM Rewards benefits. Both members must be present with valid, government-issued photo identification at an MGM Rewards station to link accounts. Either member may request that a link be removed from his/her account in person at an MGM Rewards station with valid, government-issued photo identification. MGM Rewards Cards, MGM Rewards accounts, Slot Dollars, MGM Rewards Points, Tier Credits and/or benefits cannot otherwise be combined among members, their estates, successors or assigns. Neither accrued MGM Rewards Slot Dollars, MGM Rewards Points, or Tier Credits, nor MGM Rewards benefits are transferable by a member (i) upon death, (ii) as part of a domestic relations matter, or (iii) by operation of law.
Both members would be eligible, regardless of whether or not they were traveling together, to Gold benefits such as free parking and waived resort fees as well as room upgrades.
Here's what changed for me today and why I'm writing this now:
I always *assumed* that when you did this sharing, it was literally sharing one account. But it's not!
You each have your own account and when your accounts are linked, both people have the status earned by whichever person has the higher status.
How This Impacts the Status Match Merry Go Round™
So if you are Hyatt Explorist and match to MGM Gold and then your spouse or other housemate is there with you at the MGM property in person, they can get their own MGM Rewards card (Pearl or Sapphire) upgraded to Gold. And then they can match that to Hyatt Explorist!
On the Merry Go Round they go! They'd also be able to do the one time match to Caesars with this card and, if you're in Atlantic City, you could do the full Merry Go Round (MGM to Caesars to Hard Rock to Ocean, getting all the benefits along the way including the free nights at Wynn Las Vegas and free MSC cruise).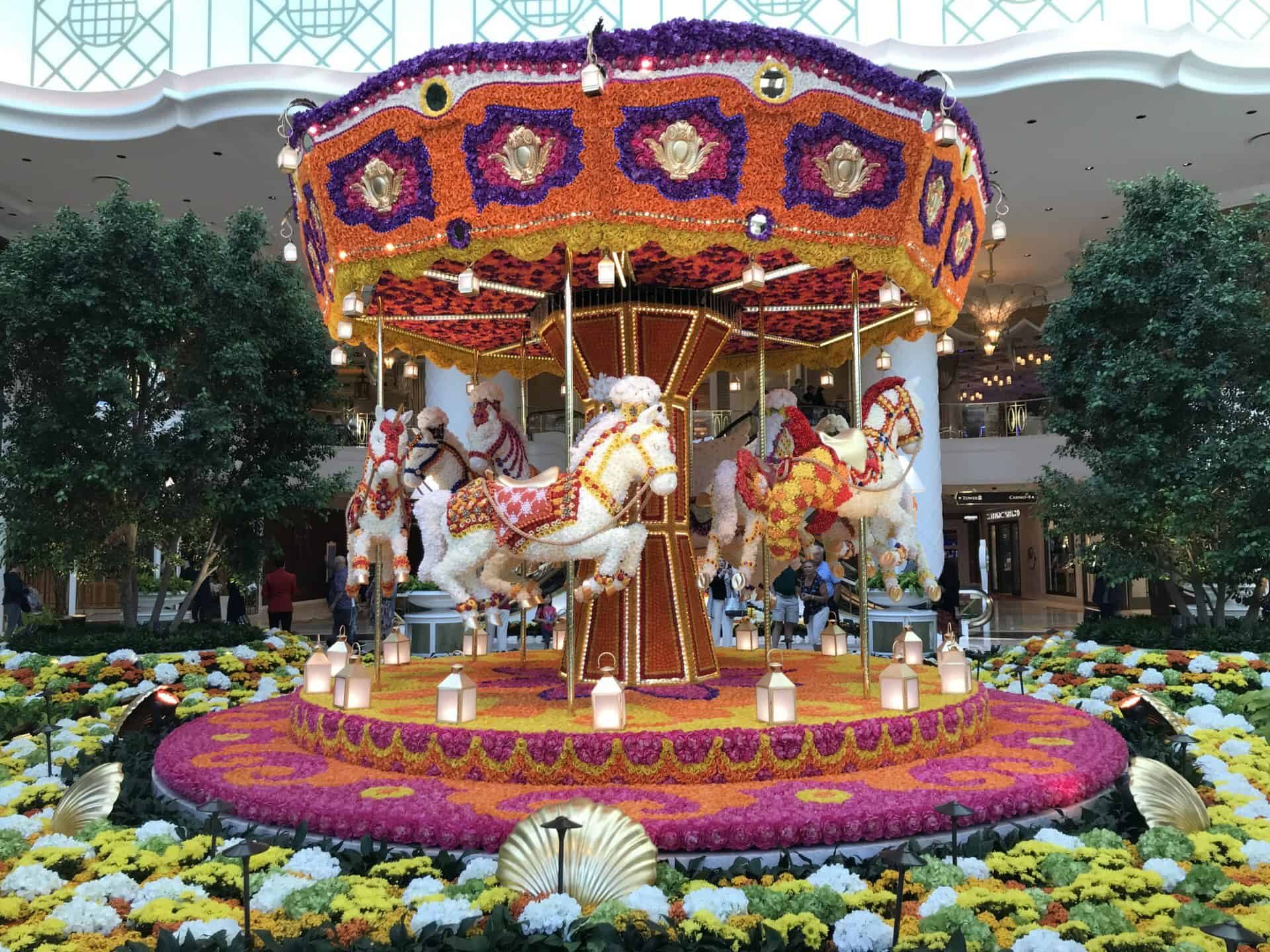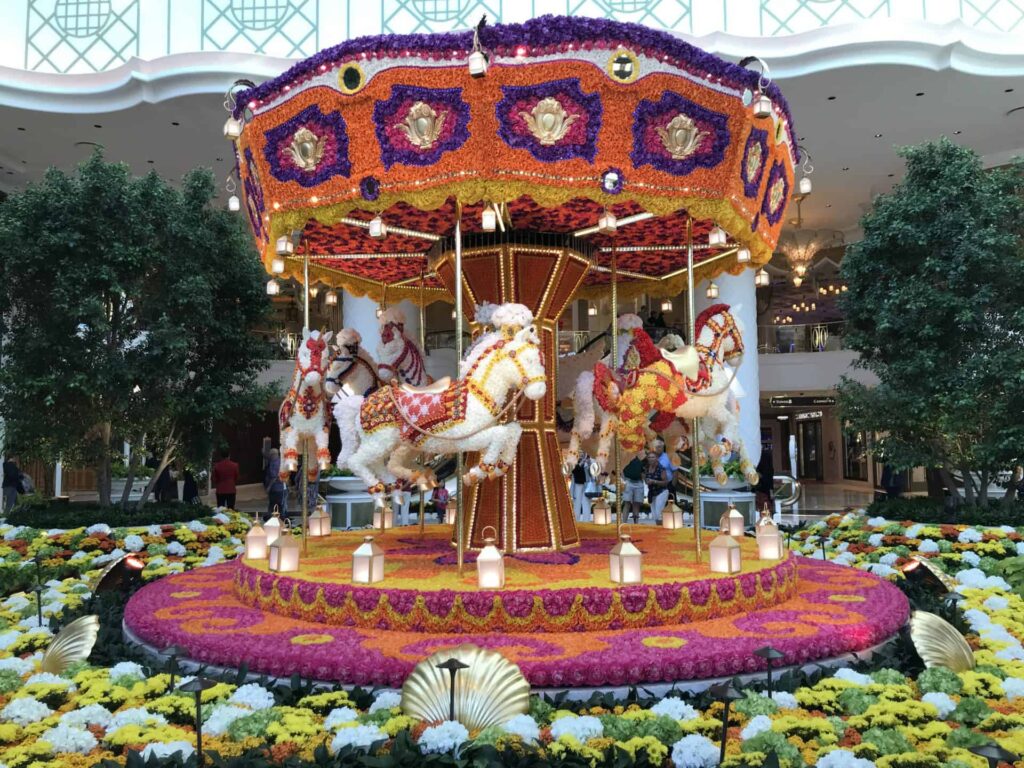 Essentially, what I'm saying is – this household share isn't a duplicate of the first member's card like I always thought.
It literally upgrades the second member's card.
Just remember that either person can unlink the cards at any time. I would assume then if one of you had lower earned status, it would drop to that.
Bottom Line
If you live with someone who cannot get on the Merry Go Round now due to all the recent changes – particularly meaning they can't get MGM Gold and they can't get Hyatt Explorist – you can now give them a boost and give them a seat on the Merry Go Round.
Questions?
Let me know below in the comments, on Twitter, or in the private MilesTalk Facebook group. And don't forget to follow me on Instagram for all sorts of tips on miles, points, credit cards, and travel.
If this post helped you, please consider sharing it!
You can find credit cards that best match your spending habits and bonus categories at Your Best Credit Cards. 
New to all of this? My "introduction to miles and points" book, MilesTalk: Live Your Wildest Travel Dreams Using Miles and Points is available on Amazon and at major booksellers.