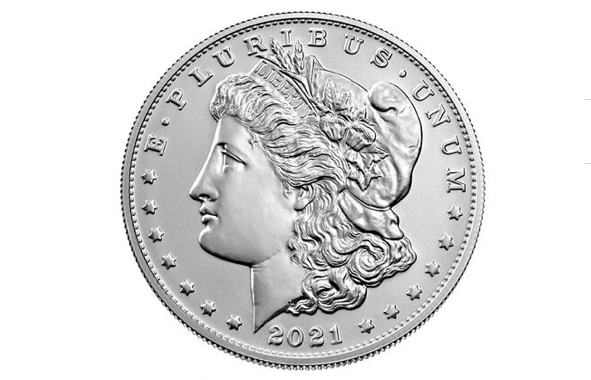 There's a new coin deal and, if that's your thing, it's time to opt in.
On Monday, May 24th, at 12:00PM ET the US Mint is releasing two limited edition Morgan Silver Dollars. Each one has a purchase limit of ten per household, so you can buy ten of each.
This is an opportunity to put almost $2,000 on a credit card towards a minimum spend requirement or simply earn more points.
There's one thing I need to flag up front on this deal: The ordering time is this coming Monday, but the Mint won't ship these until October. That means that you'll need to wait before actually applying for a card you'll want to use this to meet Minimum Spend on.
Also, you can't pay with an Amex as it will now code as a cash advance. Visa or Mastercard should be just fine. Note that you'll see PayPal as an option but that won't work on a new release. You should have a card saved on your computer and autofill it for the best odds. Obviously, you should also have a US Mint account all set up and login a few minutes before noon.
I'm recommending PFS Buyers Club as they are the only coin dealer I've worked with online personally and have always been paid. It's worth noting that when deals are really hot, they are usually one of the lowest payouts. But you may find that is offset by reliability.
Others try to flip coins like this to a dealer (this can work out – or not) or even attempt eBay (please don't – you'll almost certainly get scammed out of your coins). Of course, more work can get you more upside. On the last "big coin deal" you would have made less than a thousand dollars with PFS and I personally had lined up a $4,000 profit with a local dealer – except thanks to the crappy US Mint IT, I didn't get a coin.
If you opt-in to the PFS deal, please keep your word. That means if you haven't un-opted-in by one hour before the sale and you get a coin, you should feel obligated to sell to them as you've taken up a spot they could have given someone else. They mitigate risk by lining up their own buyers.
The cost of each Silver Dollar is $85.00, and when adding the $4.95 shipping charge, each order will total $854.95. PFS will be offering a commission of $145.05 for each order for a total payout of $1,000.00. And you can order 10 of each coin, so double that.
If you aren't a fan of PFS, Pointsmaker is offering the exact same pricing.
Thoughts?
Let me know below in the comments, on Twitter, or in the private MilesTalk Facebook group.
And if this post helped you, please consider sharing it!
You can find credit cards that best match your spending habits and bonus categories at Your Best Credit Cards. 
New to all of this? My "introduction to miles and points" book, MilesTalk: Live Your Wildest Travel Dreams Using Miles and Points is available on Amazon and at major booksellers.