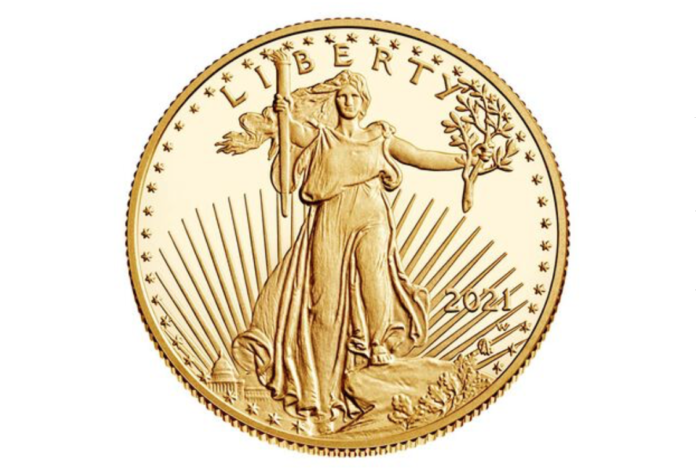 I just received the following email from PFS Buyers Club:
On Thursday, July 29th – at 12:00PM ET, the US Mint will be releasing a limited edition American Eagle Four-Coin Set. The set has a purchase limit of one per household, so you're able to buy one set.
The cost of the Four-Coin Set should be either $4,962.50 or $5,050.00. (The Mint will only be releasing the exact price for the set on Wednesday the 28th, and it will depend on the spot price of Gold over the next day.)
Each purchase will also have a $4.95 shipping charge.
You will have each order shipped to your own house or office and then ship it to PFS Buyers Club with a prepaid shipping label that we will provide for you.
PFS will be offering a commission of $200.05 for each Four-Coin Set.
I've written about coin deals many times before. If you haven't done these before and don't know the drill, here's a summary:
The primary objective is to use the large spend to meet minimum spend for a new credit card bonus. Others just grab some points on an existing card. This deal would net around $100 on a Citi Double Cash (convertible to 10,000 ThankYou Points). I might personally use a World of Hyatt card to grab 2 elite nights from this.
It's reselling. A buying club offers you X for the coin. If you successfully buy one (harder than you think!) they guarantee you the payment.
You can't pay with an Amex as it will now code as a cash advance. Visa or Mastercard should be just fine. Note that you'll see PayPal as an option but that won't work on a new release. You should have a card saved on your computer and autofill it for the best odds. Obviously, you should also have a US Mint account all set up and login a few minutes before noon.
I'm recommending PFS Buyers Club as they are the only coin dealer I've worked with online personally and have always been paid. It's worth noting that when deals are really hot, they are usually one of the lowest payouts. But you may find that is offset by reliability.
Others try to flip coins like this to a dealer (this can work out – or not) or even attempt eBay (please don't – you'll almost certainly get scammed out of your coins). Of course, more work can get you more upside. On the last "big coin deal" you would have made less than a thousand dollars with PFS and I personally had lined up a $4,000 profit with a local dealer – except thanks to the crappy US Mint IT, I didn't get a coin.
If you opt-in to the PFS deal, please keep your word. That means if you haven't un-opted-in by one hour before the sale and you get a coin, you should feel obligated to sell to them as you've taken up a spot they could have given someone else. They mitigate risk by lining up their own buyers.
Remember that the deal is ONLY on the one set specified, despite the Mint selling 4 that day.
Make sure you have your profile info in your Mint account, and use autofill to check out, not your saved card, as it takes the site too long to populate the saved cards.
Questions?
Let me know below in the comments, on Twitter, or in the private MilesTalk Facebook group.
And if this post helped you, please consider sharing it!
You can find credit cards that best match your spending habits and bonus categories at Your Best Credit Cards. 
New to all of this? My "introduction to miles and points" book, MilesTalk: Live Your Wildest Travel Dreams Using Miles and Points is available on Amazon and at major booksellers.