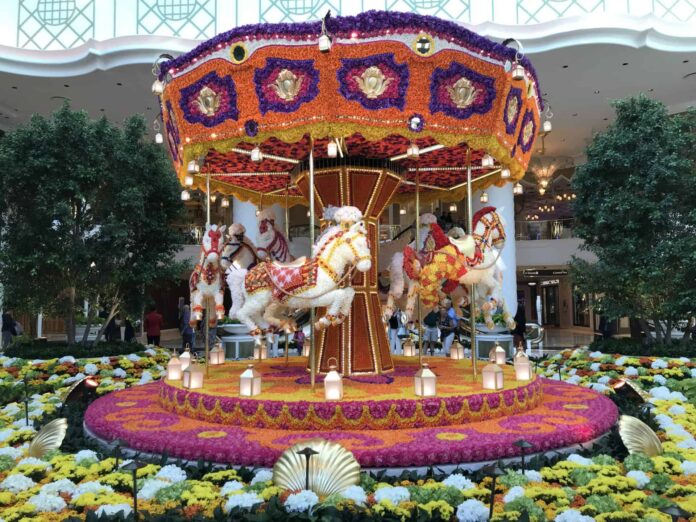 Background
I know the Status Match Merry Go Round is a "hot topic." Anecdotally, more people have joined the MilesTalk Facebook group looking for advice on it that anything else over the last couple of years.
Last month, MGM opened up their status match program through December 31st. This generated a lot of buzz, but for many, one issue remained.
Wyndham Paused Status Matches
The primary on-ramp to the Merry Go Round is via Wyndham Diamond status. This can be matched (online!) to Caesars Rewards and, until Dec 31, to MGM Mlife Gold which then also matched to Hyatt Explorist.
The general strategy is to get a different hotel status that can be matched to Wyndham Diamond. But since April, Wyndham has had the status match program on pause. That's left many MilesTalk readers out in the cold, pining for an on-ramp.
A New On-Ramp to the Status Match Merry Go Round
Wyndham launched three new credit cards recently, in partnership with Barclays. One of them, the Wyndham Earner Business card, confers Diamond status with Wyndham on you for the $95 annual fee.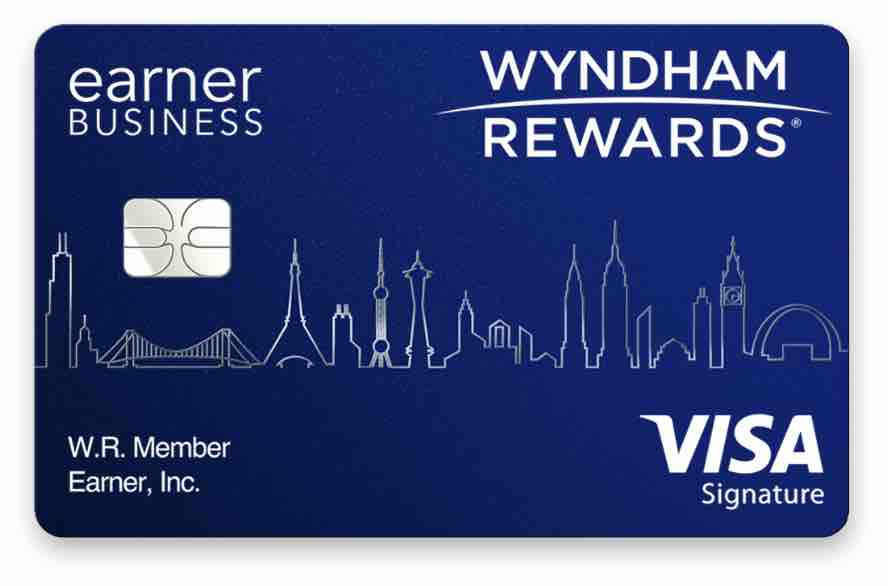 And while that's not "free," it comes with a 45,000 point signup bonus. Wyndham points are generally regarded to be worth about 0.6 cents (remember, Go Free properties are 7,500, 15,000 or 30,000 points a night), but if the Wyndham footprint works for you, this bonus is worth about $270, more than covering that annual fee.
What's more, if you choose to keep the card, you'll get 15,000 b onus points worth $90 each year you pay the $95 fee. So, again, if you stay at Wyndham, it's essentially a no-fee card (though with a fee!). Plus, if you have a business, that fee is deductible, so it's a net win.
Wyndham Earner Business Card Details
The card also offers some decent earning rates for business spend. That's about a 5% yield (4.8% to be exact) on gas and 3% on marketing and advertising. Now, I'd spend that first on my Chase Ink Preferred to earn 3X Ultimate Rewards which are worth more than 3 times a Wyndham point, but you may hit the $150,000 annual spend limit. After that I'd put the spend on an Amex Business Gold card for 4X up to $150,000. But I have inquiries all the time from people spending 7 figures on online ads. This could be a nice supplement (again, if you stay at Wyndham).   And then 5X on utilities is a very nice and uncommon bonus category.

Bonus Category Definitions:
Qualifying marketing and advertising service purchases include but are not limited to purchases from Google Ad Words, Facebook, and other digital advertising platforms; merchants that prepare and place advertising in various media (newspapers, radio, television); coupon and/or sample distribution; and other marketing and advertising purchases as identified by the merchant category codes. Qualifying utility purchases are defined as telecommunications services, cable, satellite, electric, gas, heating oil and water, as identified by the merchant category code.
Last but not least: You'll get a 10% rebate off of Go Free award nights. That's a savings of 750 – 3,000 points per night. Not bad.
Wyndham Rewards Limitations
Your Wyndham points will expire after 18 months with no activity or after 4 years from the date earned even if you have activity. That second bit is a huge thorn in the side of the Wyndham Rewards program.
You can transfer up to 30,000 points a year to Caesars Rewards (and even transfer back) but past that yearly limit, you'll have to burn them somehow. And, as I've alluded to three times, the Wyndham footprint doesn't work for everyone (I'm not personally a fan).
Summary
If you qualify for a business credit card (and, as a business card this won't affect your 5/24) and have been looking for a way onto the Status Match Merry Go Round, this may be a nice alternative method unless you are content waiting for Wyndham to reopen status matches.
Note: I have no affiliate relationship with this credit card.
Questions?
Let me know below in the comments, on Twitter, or in the private MilesTalk Facebook group.
And if this post helped you, please consider sharing it!
You can find credit cards that best match your spending habits and bonus categories at Your Best Credit Cards. 
New to all of this? My "introduction to miles and points" book, MilesTalk: Live Your Wildest Travel Dreams Using Miles and Points is available on Amazon and at major booksellers.