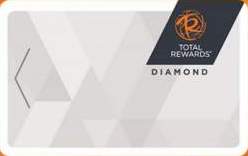 I've had a few posts about status matches go pretty viral.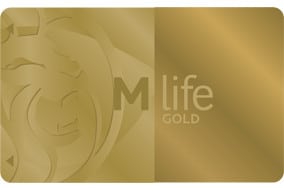 Some of the biggest posts here ever were 5 Status Matches and 5 Free Hotel Nights in 1 Day: Atlantic City – Hard Rock and Ocean AC Resort and Easy Status Match to Wyndham Diamond (and possibly Total Rewards Diamond, Hyatt Explorist and Mlife Gold).
What they have in common is using a combination of hotel and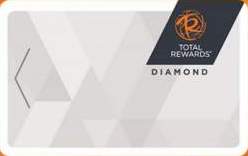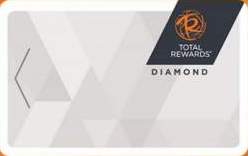 casino loyalty programs to match a whole slew of programs.  For those that followed my posts in the last year, you had, at minimum, free Wyndham Diamond for 3 months which you matched to Total Rewards Diamond. Did you miss that? It's still active! Go get it.
Some of you in the Northeast were able to parlay that into MLife Gold (via Borgata or MGM Springfield) which then also matched to Hyatt Explorist, complete with 4 lounge access passes. Some of you also, of course, got to enjoy the parks of Ocean Resort Black Card and Hard Rock's Rock Royalty – and up to 5 free nights, free slot play and free food.
That last part is neither here nor there.
Let's focus on Wyndham and Total Rewards and MLife.
Wyndham status expires the 1st of each year. So if you had Wyndham Diamond last year, it likely expired.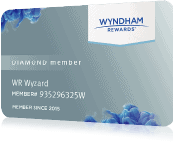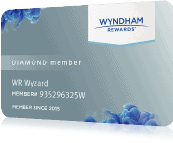 Go ahead and check that. You are probably down to Blue Level. Next, you have your Total Rewards Diamond that you matched online. Login and check your Total Rewards. Still Diamond, right?
Now go ahead and go to the Wyndham page and match. This will re-up your Wyndham Diamond status.  Then make a note for a few days into February. Your TR  status will lapse Feb 1. But you can go back to the TR page and re-up for another year!
Now, that's magic.
It also could cease to be an option at any point in the future, so take advantage of this while you can.
Bonus Round
If you are near Atlantic City, your MLife Gold will expire this summer. And when it does, bring that shiny Total Rewards Diamond card back over there to re-up your Mlife Gold. And then use that to re-up your Hyatt Explorist.
See why I call it a Merry Go Round?
Questions? Let me know here, on Twitter, or in the private MilesTalk Facebook group.
New to all of this? My "introduction to miles and points" book, MilesTalk: Live Your Wildest Travel Dreams Using Miles and Points is available now.