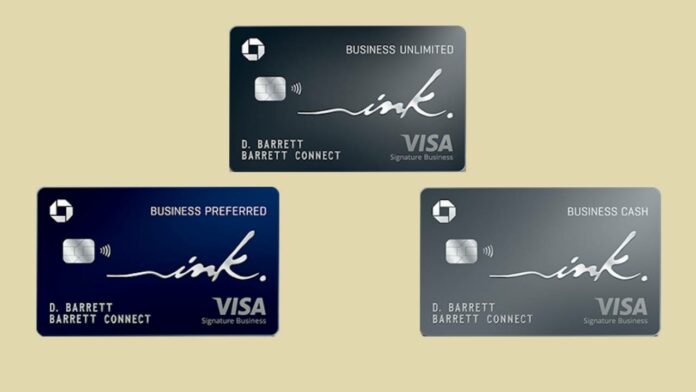 I posted in the MilesTalk Facebook group a few days ago about a credit card first rumored by the folks at 10x Travel and then also by Doctor of Credit. It's rumored to be called the Chase Ink Business Premier.
I've long speculated about a Chase Ink Business Reserve card (I'm not the only one – it was an obvious thought) since only one Chase Ink business credit card has an annual fee, which is the Chase Ink Business Preferred at $95. It seemed obvious that the next step would be an equivalent to the Chase Sapphire Reserve card on the business side, with a (then $450 and now $550 annual fee). Bear in mind that the Ink Preferred and the Sapphire Preferred are VERY similar.
That never happened.
And with this new rumor we seem to know just a few things:
The card will be a premium card, so presumably it will have a higher annual fee than the Ink Business Preferred.
The card will apparently have "No Preset Spending Limit" which means it's almost undeniably going to be a Charge Card product like the Spark Cash Plus. That would explain why the rumors say you won't be able to product change into it. You can never, with any issuer, product change from a Charge Card to a Credit Card or vice versa.  As an aside, Chase did offer a charge card several years ago which it later discontinued, called the Chase Ink Bold. It was similar to the Ink Preferred but additionally gave 5X on office supplies up to $50,000 a year.  (What's a Charge Card vs. a Credit Card?)
The rumored name is the Ink Premier (I'd have expected Reserve!) and it will be metal.
Beyond that, we don't know much!
It could be a "mid tier" premium card like the new Hyatt Business Credit Card – which has a $199 annual fee.
It could be an ultra premium card with an annual fee of $450 – $700.
My gut says it will be a mid-tier premium card, only because they have been reportedly  losing money on the Sapphire Reserve and have decidedly de-emphasized it vs the Sapphire Preferred.
However, it could be some sort of ground breaking premium card, like the Sapphire Reserve was when it was launched.
If it's a mid tier card, with a ~$200 annual fee, the signup bonus might be similar to the Hyatt Business Card – 75,000 points for $7,500 in spend. However, I feel like the Hyatt Business card has not taken off as they'd hoped (based on the buzz I saw), so they could reconsider that. They might also go for something like 150,000 for like $25,000 in spend, since the card is intended for higher business spenders.
I'd expect the card to earn 3X on several categories (probably travel and dining as well as perhaps gas and/or something else, maybe a 5X category, perhaps something like 10,000 Ultimate Rewards points at each renewal, and I would also expect bonuses of up to 10X for travel booked via the Ultimate Rewards portal. In this case the No Preset Spending limit would be a primary draw for the card, since any other Ink card does have a firm monthly spending limit and many businesses wind up grabbing an Amex Business Platinum solely for the ability to spend and spend and spend.
If they do go "ultra premium" which I'd love to see, what kinds of benefits would you want to see? Instead of my laying out my ideal card, I'd love to hear how you would design it!
Thoughts?
Let me know below in the comments, on Twitter, or in the private MilesTalk Facebook group. And don't forget to follow me on Instagram for all sorts of tips on miles, points, credit cards, and travel.
If this post helped you, please consider sharing it!
You can find credit cards that best match your spending habits and bonus categories at Your Best Credit Cards. 
New to all of this? My "introduction to miles and points" book, MilesTalk: Live Your Wildest Travel Dreams Using Miles and Points is available on Amazon and at major booksellers.