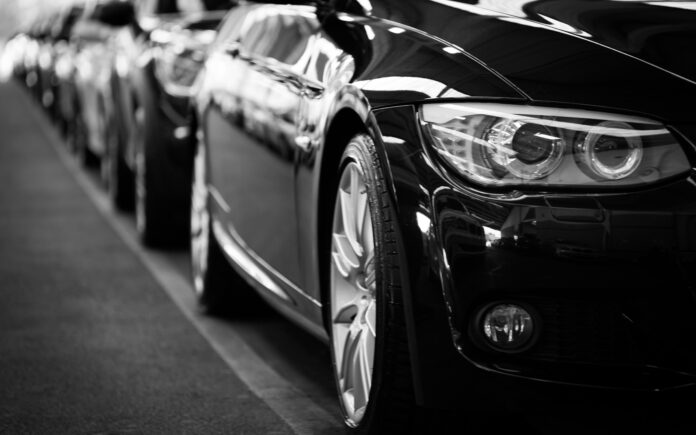 That's a great question.
First let's look at the two questions you may have before that.
What is Collision Damage Waiver Coverage? (CDW)
When you rent a car, you'll be asked if you want coverage for accidental damage to the vehicle. This could be from anything, like someone opening a car door hard into yours and denting it, to a car flat out ramming yours and leaving the scene.
The coverage sold by the insurance company is exorbitantly expensive, with costs often going over $20 a day. That's crazy when you think about it, since a car rental itself is often less than $20 a day. This is why it's such a great deal for the car rental company.
But you probably know that MOST credit cards have this coverage. Reserve and pay in full with your credit card (that has coverage!) and decline the supplemental insurance at the rental car counter.
There are all sorts of things you need to be aware of, like limitations on coverage, car types not covered (i.e. pickup trucks generally are not covered and luxury vehicles also may not be depending on the card), and deductibles. It's never a bad idea to call the number on the back of your card to clarify any questions you may have before the rental so you aren't surprised later if there is an incident.
What is the Difference between Primary vs Secondary CDW Insurance Coverage
This is super important. Assuming you have your own personal car insurance, it's crucial to know that secondary coverage means that it's secondary to your own. That means that if you have your own car insurance and there is damage to your rental car, you'll be responsible for filing a claim with your own carrier and paying them the deductible on your policy. This may also increase your future premiums. Still, you won't owe more than your deductible.
Primary coverage on the credit card, by contrast, means that you don't have to involve your own insurance carrier in any way. They'll never know or care that there was damage to a rental car as they don't have to be involved. So your future premiums are protected.
As an example, I had damage to a Hertz vehicle in 2018 (a Jaguar no less). While I have personal auto insurance, I didn't have to contact them since I paid with my Chase Sapphire Reserve card which has Primary CDW as a benefit. Hertz worked with Chase's insurance company to get paid and my involvement was limited to the initial claim form and a few follow up emails.
Caveat: No credit card covers liability coverage. Check with your personal insurance carrier to make sure you have this. An accident can cost you far more than incidental damage, especially if you injure or kill someone. The included coverage with a rental car is minuscule and won't really cover you in a bad accident. You can buy additional liability with the car rental if needed or look for third-party coverage. Don't overlook this just because you have the credit card damage coverage.  CDW also won't cover loss of your personal property or damage to another vehicle. Also be sure that the person with the card coverage is the primary renter and if anyone else will drive, make sure they are listed as an authorized driver by the car rental agency.
The following credit cards all offer Primary CDW (Collision and Damage)
Personal Credit Cards Cards
The Ritz Carlton Credit Card (no longer available to new applicants; you can product change from a Chase Bonvoy Boundless or Bold if you'd like).
Both of the premium Chase Sapphire cards include primary CDW. The main difference is that the Chase Sapphire Reserve covers a higher limit on the car value ($75,000 as of time of writing – confirm when applying). However, the Chase Sapphire Preferred has a much lower annual fee and a massive signup bonus.
Note that if you don't qualify for Chase cards, most American Express credit cards provide secondary rental coverage.
Business Credit Cards Cards
When using a Business credit card domestically for a car rental, please keep in mind the coverage is only primary if the car rental is for legitimate business purposes. Our top choices for this benefit alone are the Chase Ink Unlimited or Ink Business Cash because they don't carry annual fees.
One more thing…
If you rent a car, in full or even in part, with free day certificates, like via the car rental company's loyalty program, your credit card will not cover the rental at all. You'll want to take out the car rental company's insurance if you use those, which may offset quite a bit of the savings. If you use Ultimate Rewards points to redeem via the Chase Travel portal for a rental and pay with your Chase card that has CDW, that is covered.
The Bottom Line on CDW
It's super important to have the protection offered on damage, but it's even more important to understand the coverage you have. Don't assume. If you don't have a card with primary coverage, I would definitely recommend getting one. And if you are in any doubt as to the limitations of what your card provides, call them before starting your rental. Once you drive off the lot, it's too late to change cards.
Questions or Thoughts?
Let me know below in the comments, on Twitter, or in the private MilesTalk Facebook group.
And if this post helped you, please consider sharing it!
You can find credit cards that best match your spending habits and bonus categories at Your Best Credit Cards. 
New to all of this? My "introduction to miles and points" book, MilesTalk: Live Your Wildest Travel Dreams Using Miles and Points is available on Amazon and at major booksellers.