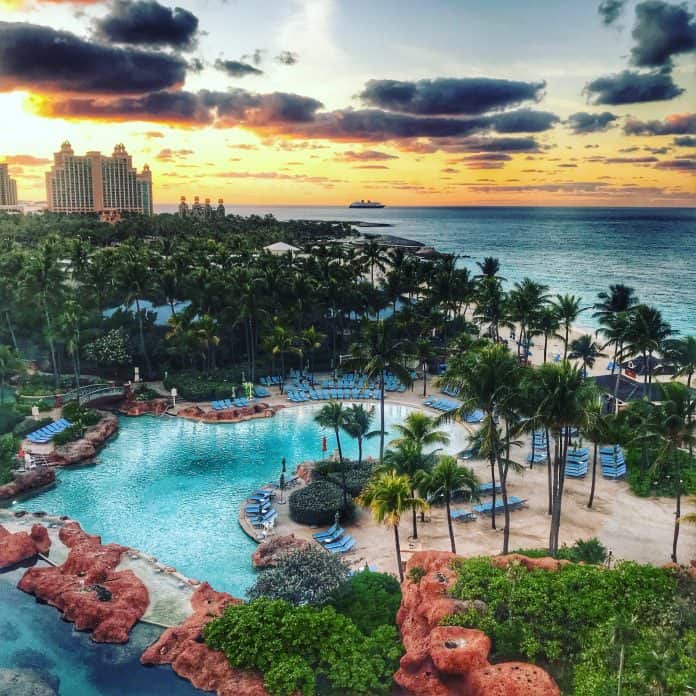 What is Caesars Up To?
In December, I posed the question "What is Caesars Up To?"
That article was the result of a conversation with Michael Trager at TravelZork, whose eagle eye caught that Caesars does not appear to be extending the status through 2021 for Diamond members that achieved the status via a match – like almost all of us have by way of the now-famous Status Match Merry Go Round.
In other words, earned status will be extended, while matched members (we assume this to mean both via Wyndham and Founders Card, though we don't know for sure) will see status expire Jan 31st, 2021.
We assume that we will all be able to match back to Caesars Diamond in February anyway, but we can't be positive that something won't change with that process – especially given the Eldorado acquisition of Caesars and new management that may change up the status quo.
Is Atlantis Going to Be for Earned Diamond Only?
Now, in my What is Caesars Up To? article, I noted that at that same time, I'd seen someone post online that they were denied a complimentary (via Caesars Diamond) 4 night stay at Atlantis in the Bahamas. The reason given was that only earned Diamond is now eligible for the complimentary stay.
(This would bring Atlantis inline with the Caesars Bluewwater in Dubai which offers complimentary stays for Diamond members, but only those that earned it).
This went otherwise unconfirmed at the time, chalked up to one person perhaps getting a couple of uninformed agents.
But now check out this screenshot by MilesTalk Facebook group member Menashe:

This is in his Founder's Card account, indicating that Founders Card member will no longer receive the Atlantis benefit.
Now, we do not know for sure if this also applies to those that match via Wyndham Diamond, but it sure appears that it will apply to all matched members, doesn't it?
When I saw Menashe's post, I immediately called Atlantis to see if I could still book a late 2021 stay. Indeed, I had no issue booking and have two stays now booked for late 2021 (my wife booked one as well).
In fact, it states on the Caesars Atlantis page that the 2020 year was extended to 2021. And so it appears that you can still book your last year's stay (if not used) in 2021.
At least that could be why I was able to book. I thought perhaps I just came up in their system from last time – sort of grandfathered in. So I asked Menashe to call and see if he could make a new booking. He's never made one before. He was also allowed to book.
Should You Book a Future Atlantis Stay Now?
All of this gives me a distinct feeling that when the Caesars program year resets Feb 1, all of us "matchers" may no longer be able to book the free Atlantis stay.
If I'm wrong, no harm and no foul. Bookings require no deposit and are cancellable until 7 days prior to arrival. But if I'm right (and I hope I'm not) this month may be your last chance to get in a new booking to be used by January 31, 2022.
I go through the booking process on the Caesars / Atlantis Master Guide post.
Please comment if you book and if you are told anything contrary to what I posted.
Thoughts?
Let me know below in the comments, on Twitter, or in the private MilesTalk Facebook group. And don't forget to follow me on Instagram for all sorts of tips on miles, points, credit cards, and travel.
If this post helped you, please consider sharing it!
You can find credit cards that best match your spending habits and bonus categories at Your Best Credit Cards. 
New to all of this? My "introduction to miles and points" book, MilesTalk: Live Your Wildest Travel Dreams Using Miles and Points is available on Amazon and at major booksellers.