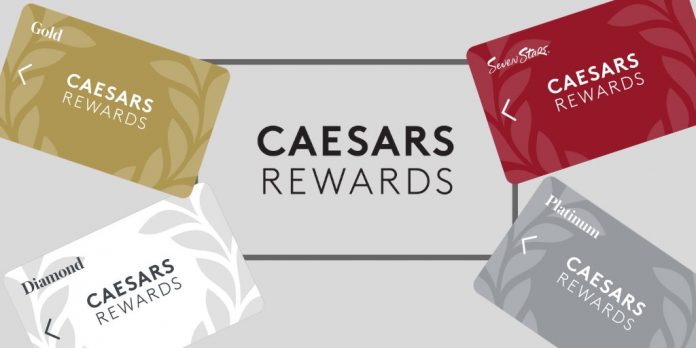 Those on the Status Match Merry Go Round may be interested in this.
And this all may be nothing, but it may not be….
Is Caesars Only Extending Status for "Earned" Diamond?
It started earlier today when Michael @ TravelZork looped me in that something was afoot with regarding expiration dates of Caesars Diamond cards. You see, although Caesars said that all members with status would have the status extended through Jan 2022, Michael noticed that those with "comped" status (like via the Wyndham to Caesars match from the Status Match Merry Go Round) showed an expiry of Jan 2021. Was that nothing? Or something… It's hard to tell with Caesars, which is known for IT glitches as well as grammar gaffes all over its websites, social media, and especially, its in-casino signage.
Michael wrote up a great summary of what he noticed here, and includes a VERY specific question and answer session with a Caesars representative that does indicate that only earned statuses would be extended, directly contradicting the FAQ page that states "customers who have status" – not "customers with earned status".


Notably, this non-extension would also seem to apply to those that get Caesars status comped via Founders Card (which begs the question of if that relationship is ending or if they just want to make sure someone getting status that way renews the Founders Card).
Does this Really Matter?
But if you already have Caesars Diamond status, you can still match – and then match again.
Wyndham is not currently status matching those without status, there's no reason to currently think that one can't use Caesars in January to match back to Wyndham and the to Caesars in February as we have done for a few years now. And, in fact, Wyndham already extended status another year, so you can even skip the intermediate step there.
And while the Wyndham status match avenue is closed for now, there's still the Merry Go Round on-ramp of a) matching Hyatt to Mlife to Caesars through Dec 31st or b) getting the Wyndham Business credit card, which confers Diamond status.
It's more concerning that Caesars would take this way of thinking than of any actual (near term) effect on those of us that have Diamond status in this way.
And is the Free Caesars Atlantis Stay Closed (or Closing to Status Matched Diamonds?
One of the most popular reasons to get the Caesars Diamond status match is for the free Atlantis stay in the Bahamas that you get with Caesars Diamond.
I wish I could cite where I saw this (please comment if you have the source) but I saw this morning that someone, somewhere posted about calling to book their complimentary stay and being told that it was only available to Caesars Diamond 12,000 Tier Credit members. They apparently HUCAed and were told the same thing. Note that the webpage doesn't list a level in between Platinum and Diamond 12,000 Tier Credits.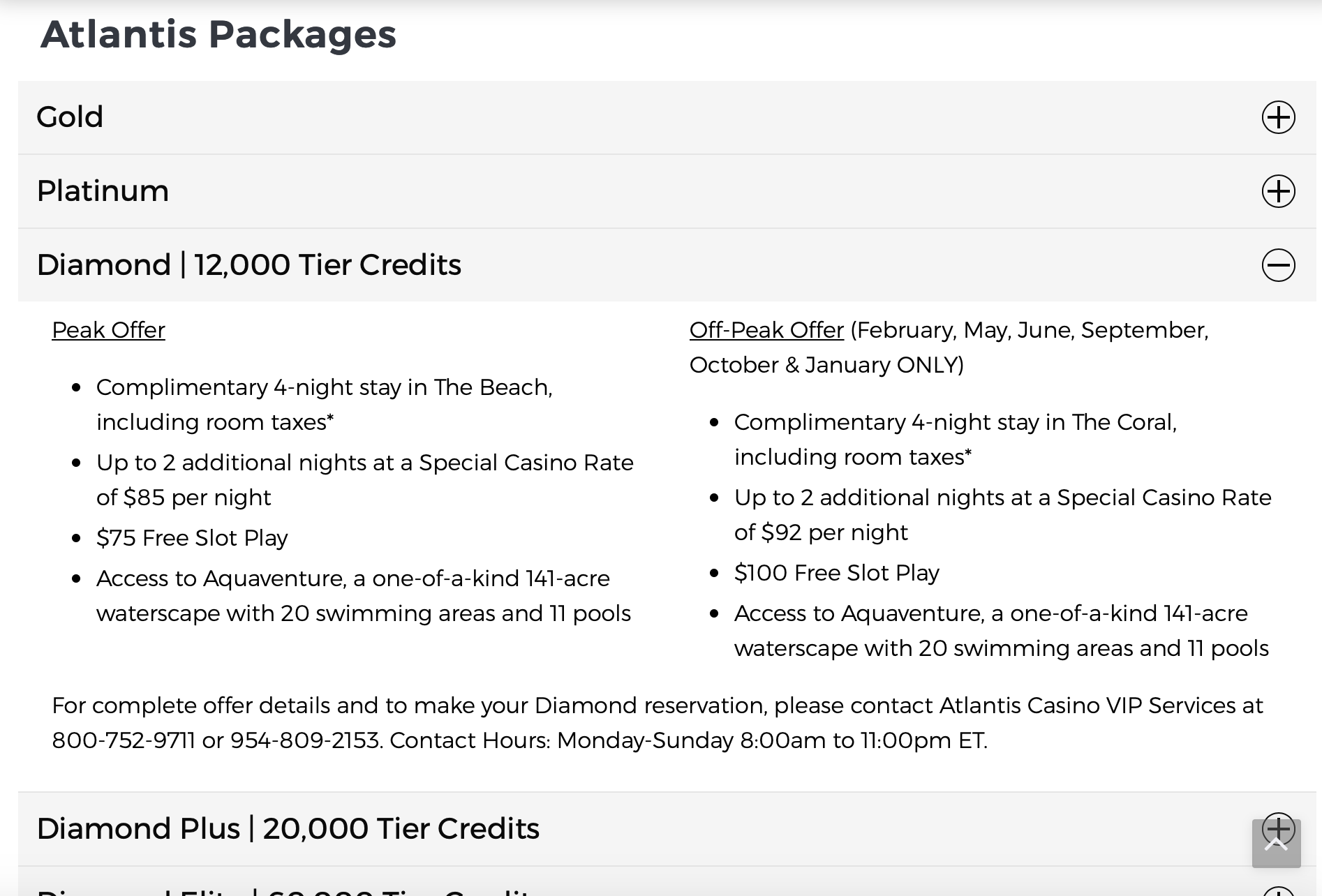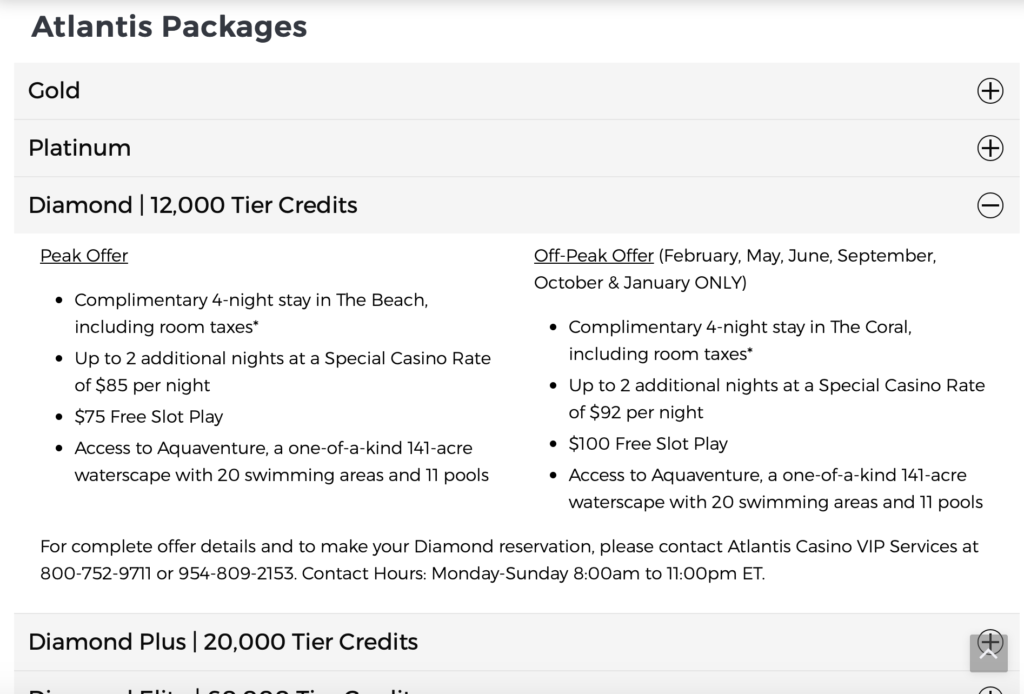 Now, they apparently weren't even allowed to book the Platinum (one level down) package which is extra strange – unless Caesars and Atlantis removed the benefit altogether for matched status? I tend to doubt this is the case, but it's possible. Note that Caesars Diamond also has a benefit of a free stay at the Caesars Clearwater in Dubai, though that benefit has always, since inception, only been for earned status.
If you have booked a Caesars Diamond stay at Atlantis recently and have matched status, please let us know in the comments.
Keep in mind that Caesars is now owned by Eldorado Resorts via a merger that closed in June. Things could be a changing….
Thoughts?
Let me know below in the comments, on Twitter, or in the private MilesTalk Facebook group.
And if this post helped you, please consider sharing it!
You can find credit cards that best match your spending habits and bonus categories at Your Best Credit Cards. 
New to all of this? My "introduction to miles and points" book, MilesTalk: Live Your Wildest Travel Dreams Using Miles and Points is available on Amazon and at major booksellers.