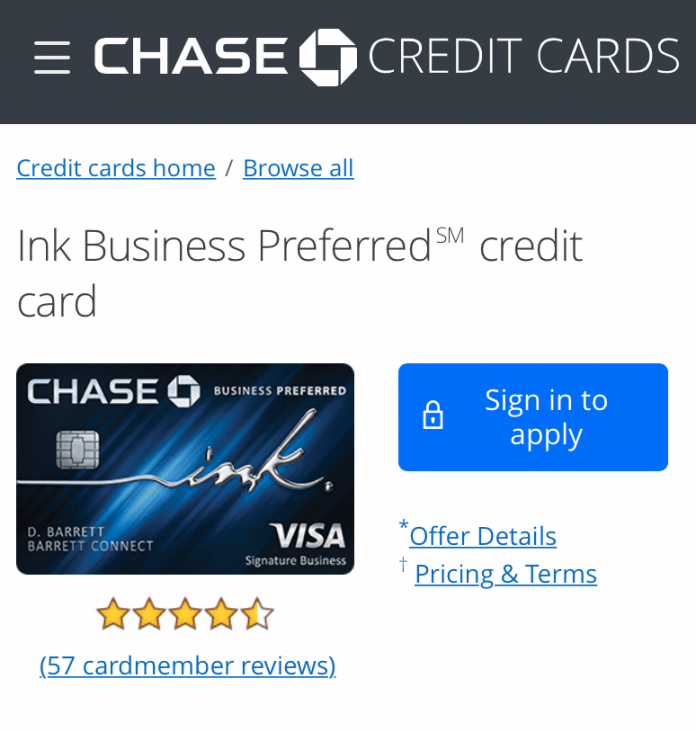 Chase has really been clamping down on credit card approvals amongst the recent economic uncertainty.
Chase pulled most affiliate links
1) First, they pulled affiliate links for all business credit cards and most personal cards, a nod to the fact that small businesses were perhaps what they saw as the very highest risk for default. They both didn't want to pay to acquire new business cardholders (marketing is always the first thing to go in a downturn) and they also didn't want to be taking on nearly as much "new risk." There's also, obviously, the simple fact that most people aren't signing up just for the rewards. A vast majority open new credit cards because they want to borrow. Banks like when someone wants to borrow but doesn't need to. They do not like when someone needs to borrow as that person is far more likely to result in non-payment.
Have a current relationship with Chase?
2) We've started to see more application rejections for an obscure reason – namely the simple fact that someone didn't have a banking relationship with Chase. I've seen this before with Bank of America when I got rejected for an Alaska credit card for no other reason than not having a Bank of America banking relationship. This is the first time I've heard of Chase pulling it. It seems to be specific to business cards from the data points I've seen so far, though I'm collecting more in the MilesTalk Facebook group if you have a second to come by and add your own.
Gated Applications
3) Chase seems to have now "gated" access to applications on their business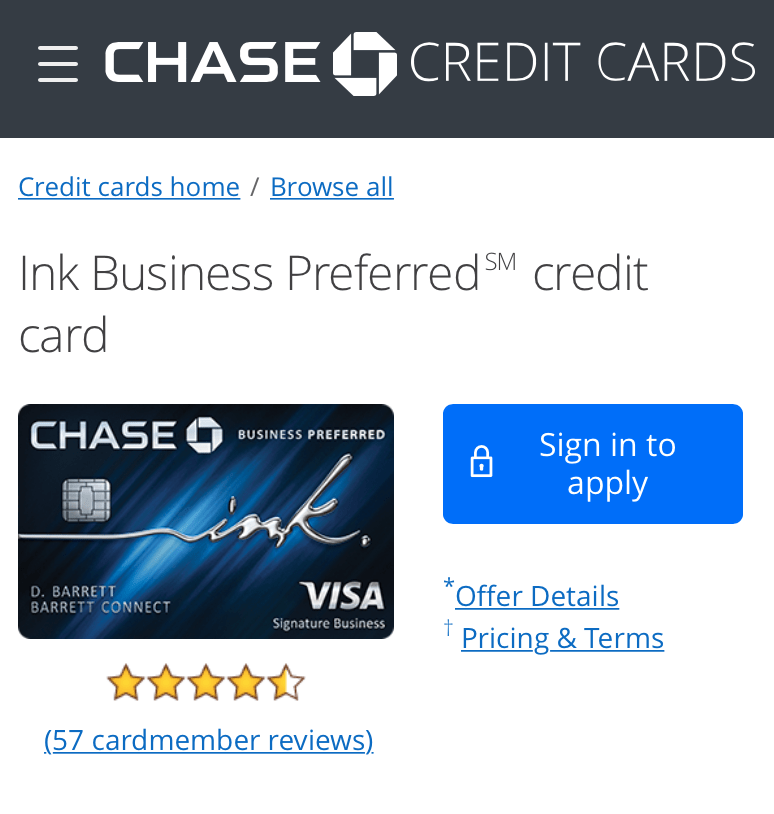 credit cards. If you want to apply for a Chase Ink Business Preferred, a Chase Ink Unlimited, a Chase Ink Cash, or a Southwest Rapid Rewards Business Performance credit card, you'll first need to sign in to your Chase account to do so. That's brand new.
Only the United Business card still allows you to apply without signing in.
This means that you are locked out unless you already have an existing credit card or banking relationship with Chase. Of course, you can go ahead and open a bank account if you want it badly enough. Seems they feel better about granting you credit if they can have eyes on some of your bank balances or other credit card spending.
(HT to Doctor of Credit on this)
Tweaks to Refer-a-Friend offers and Intro Offers
4)  They have started changing offers and tweaking or removing refer-a-friend offers. 
The Chase Freedom lost its refer-a-friend offer and both the Freedom and Freedom Unlimited lost a previously standard Balance Transfer offer for new accounts.
Chase Retention Offers
5) I saved the best for last. You know those "retention offers" we all love? You're not using a card very much or you're just plain hoping for a break on the annual fee? Usually you can get to a retention specialist who will see if they can offer you something like a statement credit or bonus points in exchange for keeping the card. I wrote last week about retention offers for the Citi Prestige and Premier.
Well, MtM is reporting that Chase is on to you. You may no longer have the luxury of getting a retention offer unless you are really willing to close the card. Meaning that it sounds like it is now a game of Russian Roulette wherein you need to actually ask to close the card and then the system will tell the agent if you are eligible for a retention offer. Trouble is, if you are not, the card is closed! And they can do this because legally, once you say you want a close the card, they are legally obligated to do so. We are just "primed" that they will try to keep us around.
It's unclear if you can still play the game all the way through to the rep reading a disclosure to you about cancelling the card. Citi will certainly reserve the right to do so. With this new Chase situation, it may well be that you just have to "play the game" all the way through to the very last step – but it's also possible that you may wind up with a card cancelled that you had not really intended to cancel.
There you have it. Five ways that Chase is clamping down on risk.
Have you encountered any of the above?
Let me know here, on Twitter, or in the private MilesTalk Facebook group.
You can find credit cards that best match your spending habits and bonus categories at Your Best Credit Cards. 
New to all of this? The MilesTalk "introduction to miles and points" book, MilesTalk: Live Your Wildest Travel Dreams Using Miles and Points is available on Amazon and at major booksellers.