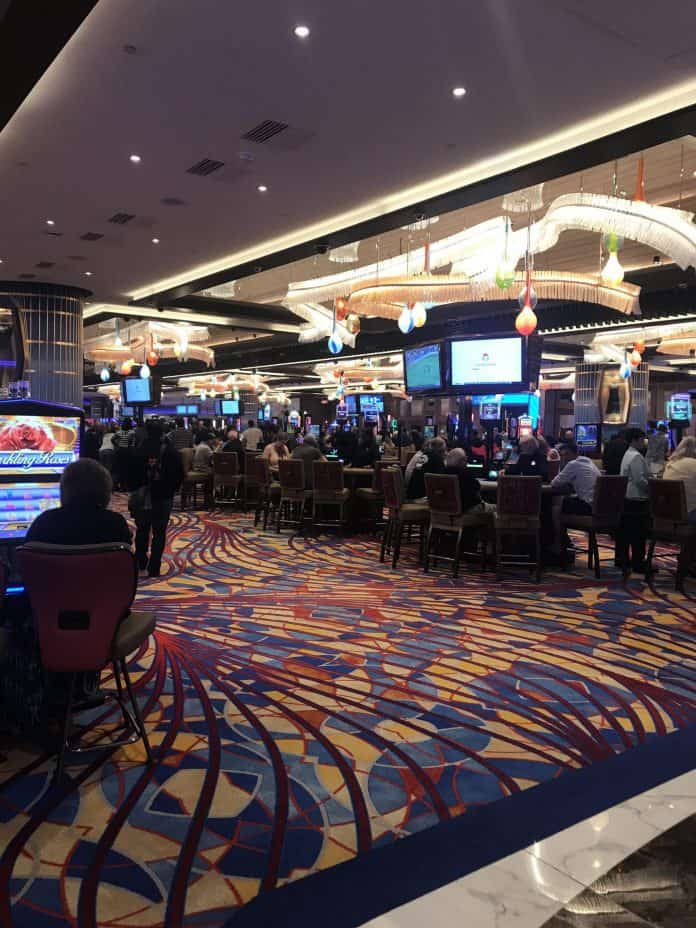 This summer saw a wave of free statuses and free nights at new hotels in Atlantic City, NJ, namely at the Ocean Resort and the Hard Rock Atlantic City.
I wrote about how I got 5 Status Matches and 5 Free Hotel Nights in 1 Day: Atlantic City and then, after a 2 night stay at Ocean Resort, I reviewed what I got from the Ocean Resort Black Card status.
This is the last post in the series, detailing the Hard Rock Rock Royalty Status.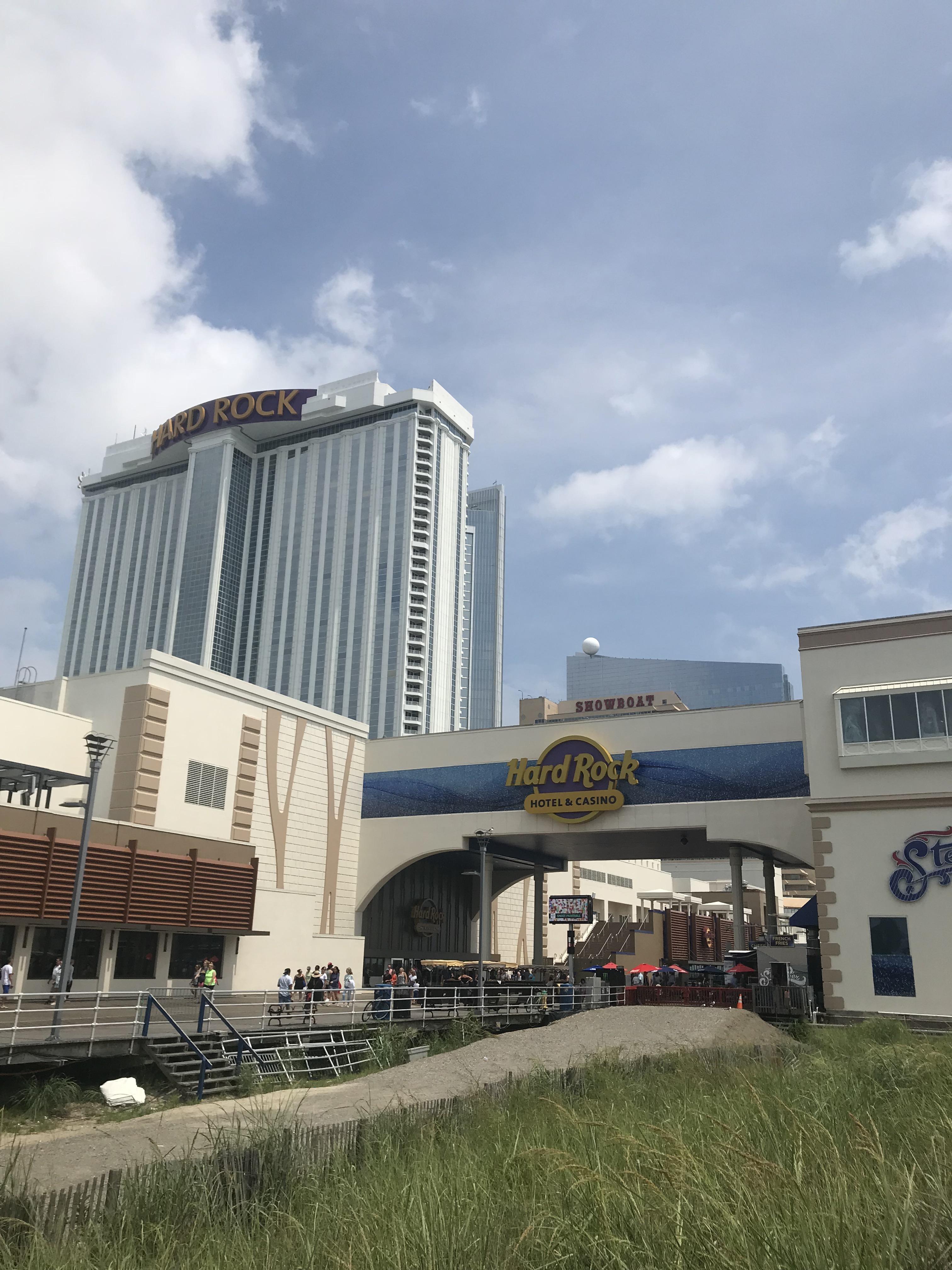 The other major new status I got was top-tier "Rock Royalty" at the Hard Rock Atlantic City. This match, in my case from Total Rewards Diamond, came with two sets of benefits.
One set for the match itself, which included a free night in advance (just call to tell them you are going to match and they note what you are matching and give you the free night)


as well as $150 in match play, two MORE free nights, and a free buffet. You also get some comedy tickets though the comedy club doesn't operate on weekends.
The status is good until May 31, 2019, however the goodies that come with the match expire at various times.
Two free nights on-property valid for 90 days
Free buffet for 2 (or lounge access for two) valid for 90 days
$150 free slot play (expires in 5 days)
Two free tickets to the Howie Mandel Comedy Club (expires in 90 days).
You must match by Sept 3, 2018.
That's a total of three free nights just for the match and before playing!
So I booked three consecutive nights last weekend and stayed Friday to Monday.
Before talking about the stay, let's look at the stated Rock Royalty Benefits. All of the benefits are here, so let's just look at the really good ones and how they played out:
Priority Checkin: This was a big time saver. The line was still long, but that's only because Hard Rock has hardly anyone working the check-in desks.  So I still waited a while, but definitely much less than the regular line.
Valet Parking: a $15 savings, I did use this and it worked like a charm.
Room Upgrades if you ask: Ask I did and I was initially told that was based on play. But as the hotel was sold out and they were short on rooms, they did eventually offer us a suite. We were then told we could only have the Suite the first night, but after some other issues with the room, were allowed to keep it the whole weekend. Benefit check: Don't expect room upgrades just by being Rock Royalty.
Rock Royalty Lounge Access or a Buffet for Two for $10 in comps each: Not bad. The lounge is temporarily in a ballroom and, anyway, I can walk next door to Ocean and go to the lounge for free. The buffet could be valuable for $10 each, though my one meal in the buffet was pretty bad.
Priority Lines at the Buffet: Shorter than the regular line but still long at peak times
Priority Lines at Wild Card Services and the Cashier: Neither of these, in fact, exists yet. The cage lines were confusing as could be and the Wild Card desks are jammed.
Comp Show Tickets: These are real, and I got offers for boxing, STP, Counting Crows, etc. but you don't get the actual tickets in advance, just a voucher with which to come back that day and get whatever seats you get. Decent benefit but not great knowing your seats could be awful.
NEW: Once per month car wash at Roctane.
You have to keep in mind that they have matched half of Atlantic City to Rock Royalty – so don't have your expectations set too high and you'll enjoy your status much more.
So what about the stay itself?
The check-in, as mentioned was long due to understaffing, but they were nice enough once we got to the front. The suite was certainly the highlight, which we definitely enjoyed, however the gigantic suite was missing key items when we got into the room, such as towels.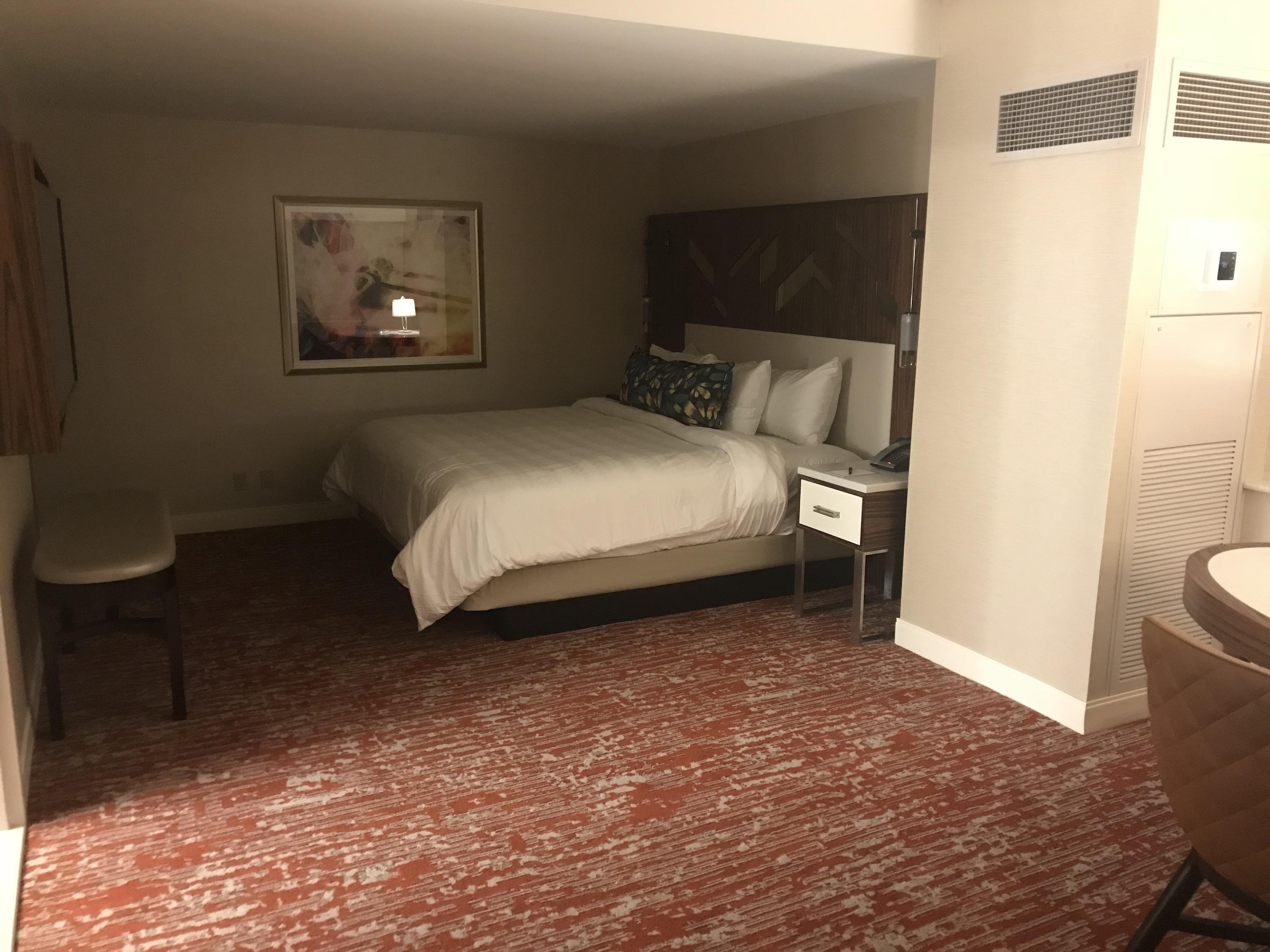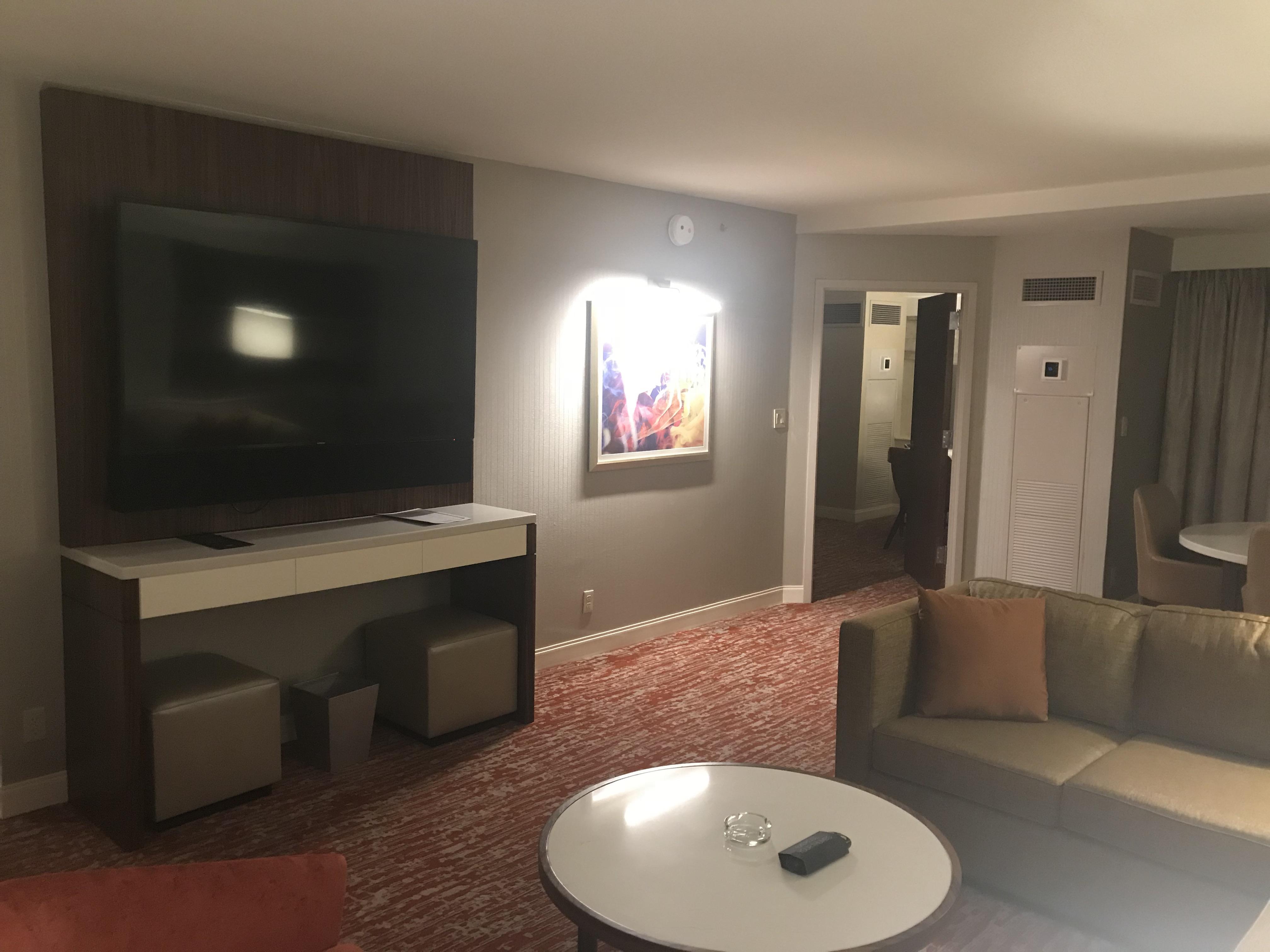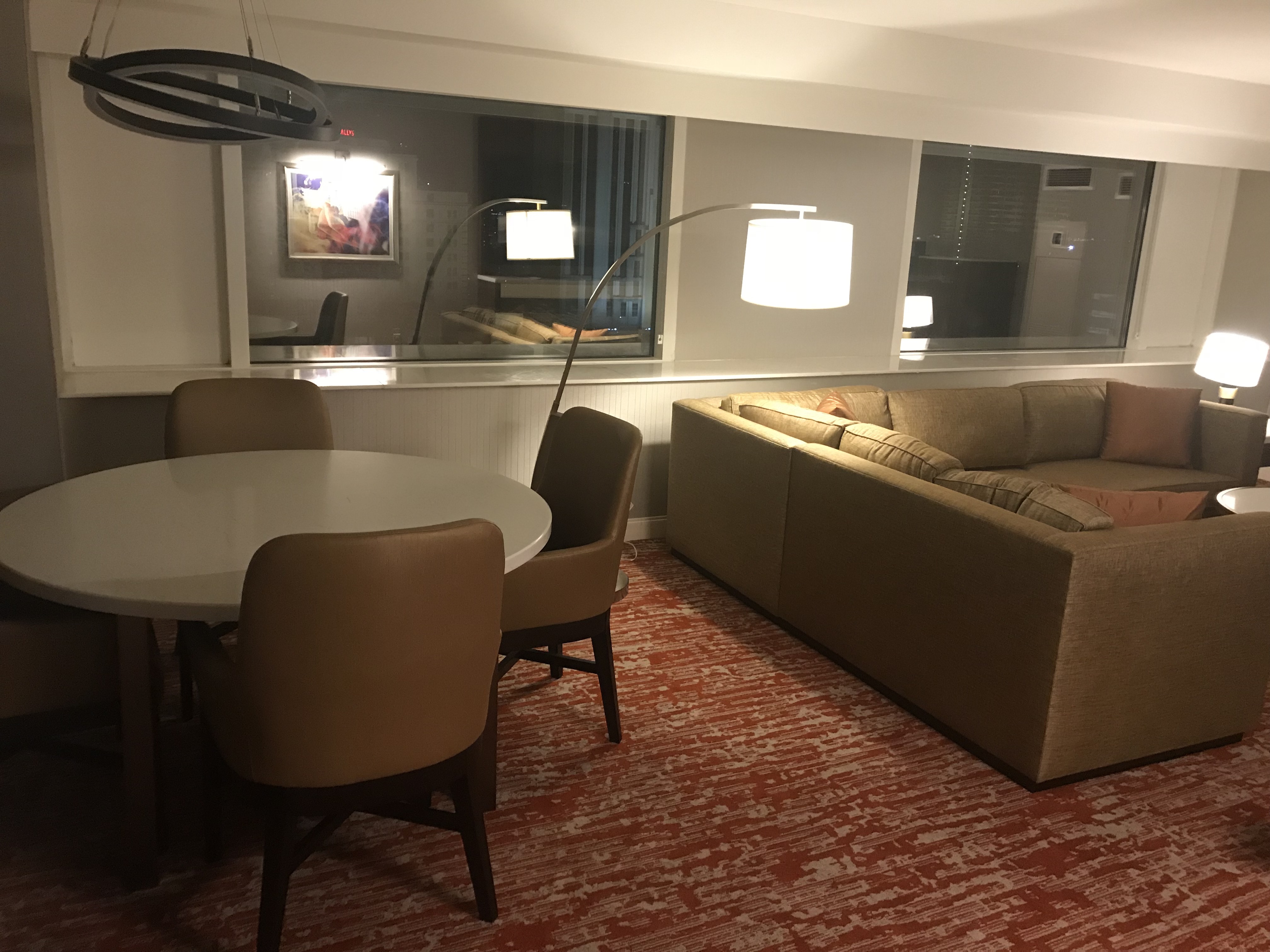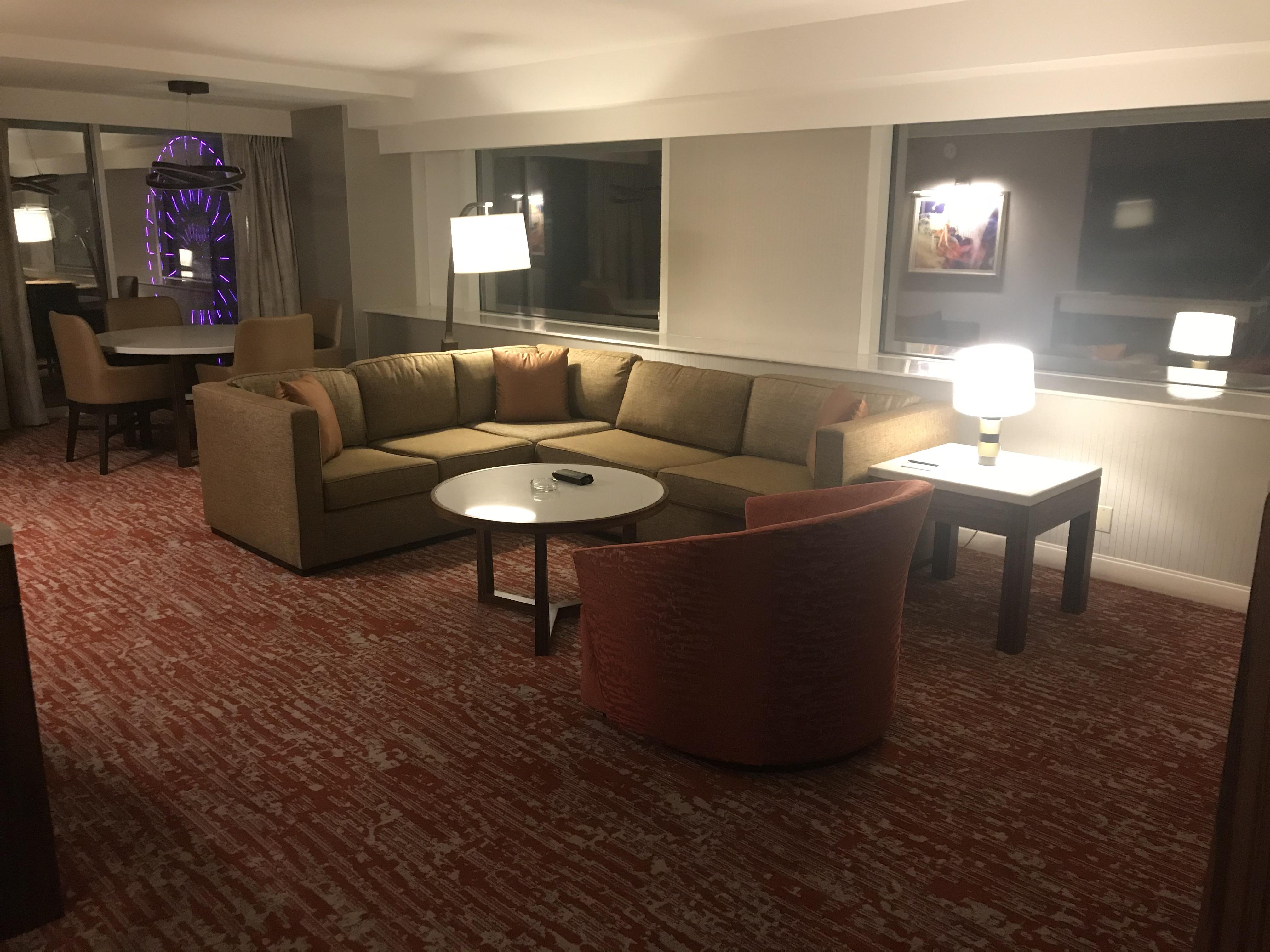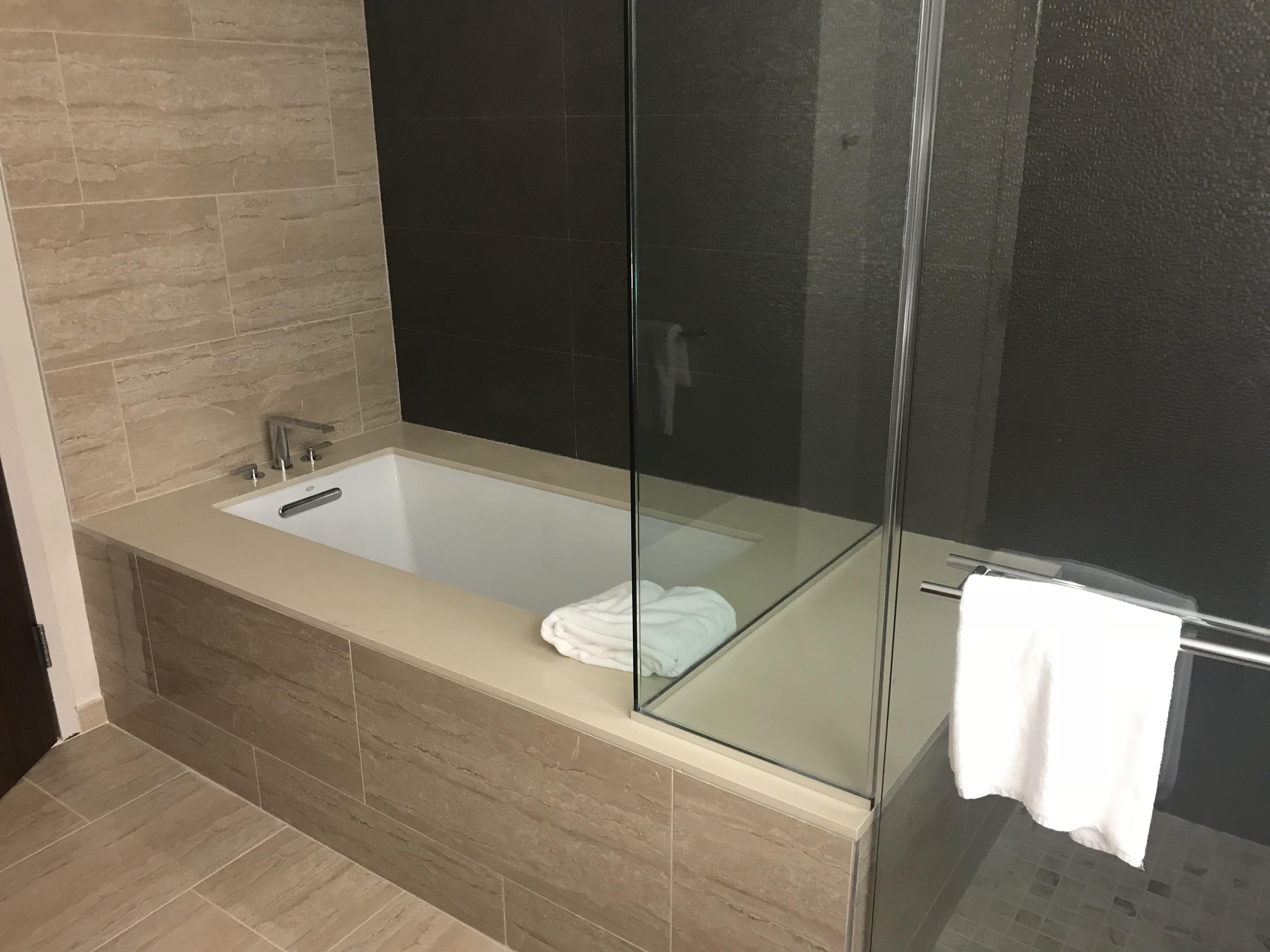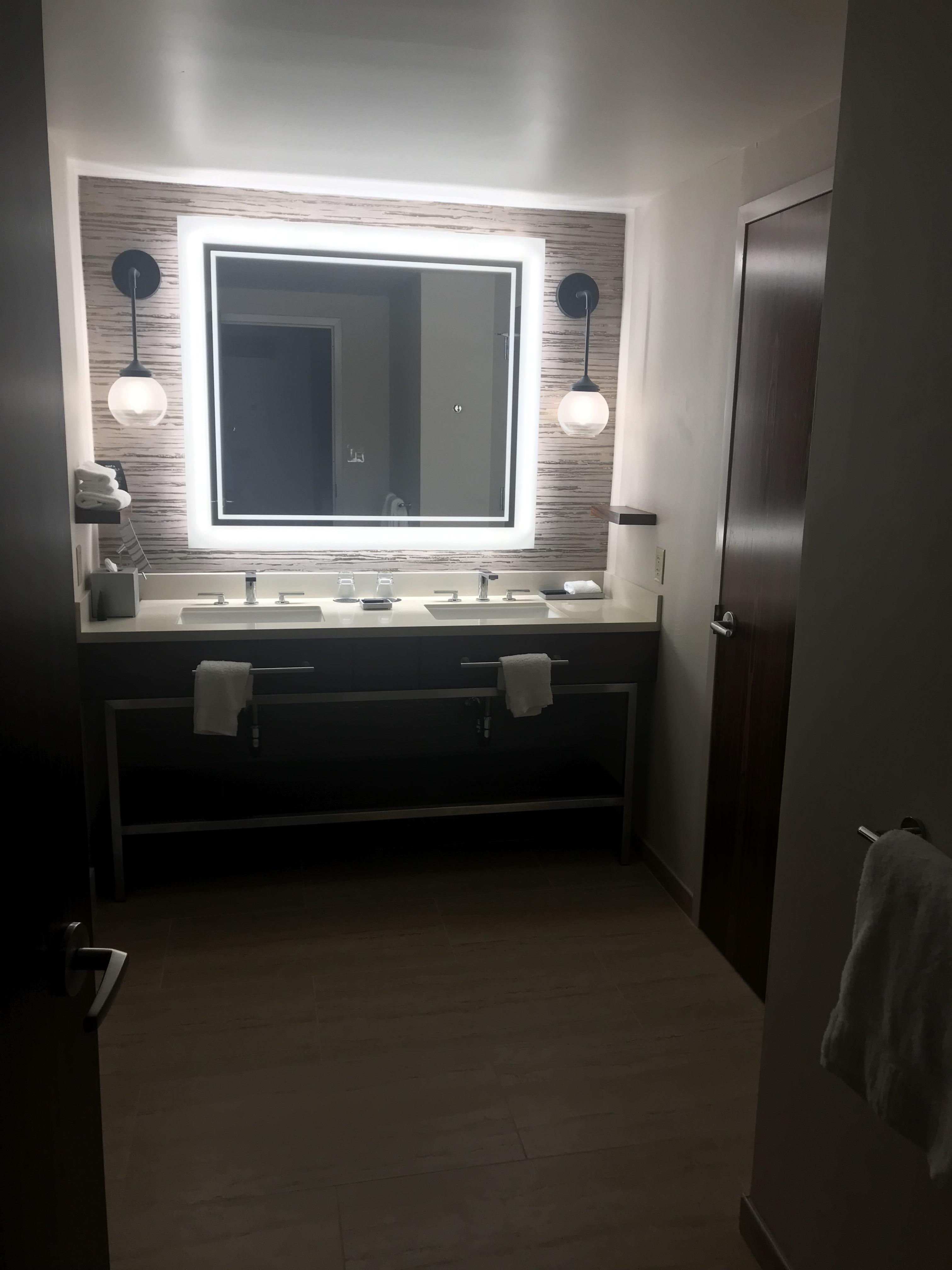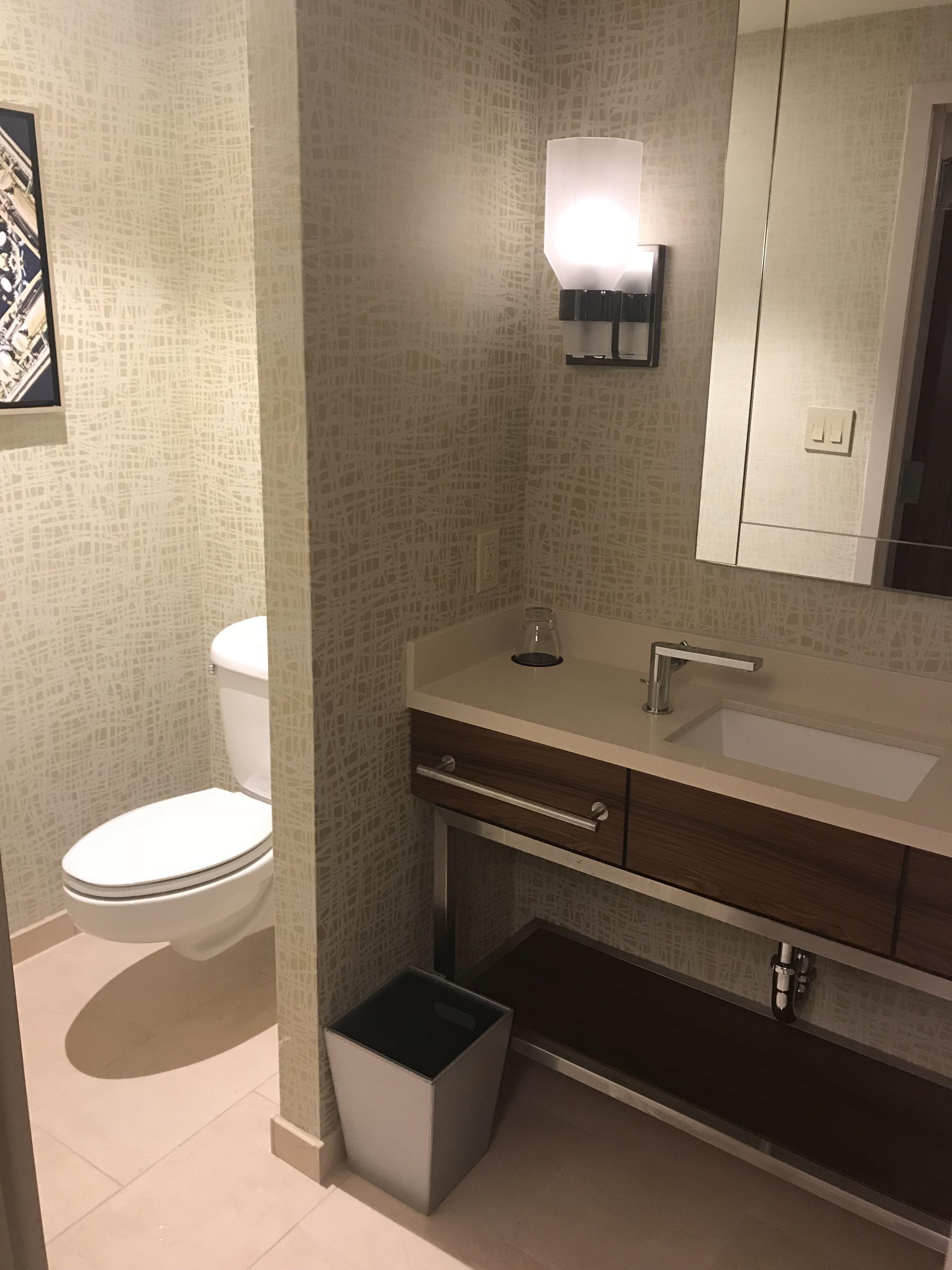 2nd Suite Bathroom
No problem, a quick call down should get those here ASAP, right? Nope! That call "downstairs" turned out to actually be routed to Florida, where staff had never been to Atlantic City and quoted a wait time for the towels of 45 mins. Again, no big deal right? Wrong: It was 1:30am and we weren't going to wait up another 45 mins. "Can you leave them at the door?" Nope, not an option either. I finally went downstairs and asked the manager to get them delivered there where I later picked them up – so at least my girlfriend could go to sleep.
And this turned out to be a hallmark of the stay.
Lots of disorganization and untrained staff.
Don't get me wrong. We had a great time. And I can forgive the Hard Rock to an extent. The hotel just opened a month ago (the same day as Ocean on June 28th) and they were immediately packed. Since the old Revel closed, AC had been starved for anyplace nice besides Borgata and the crowds came in droves.
Hard Rock has the beach. This was a huge reason to stay the weekend, as they do provide beach chairs and towels. (Side note: Next year they will be building the pool on the beach pictured below That will be AMAZING).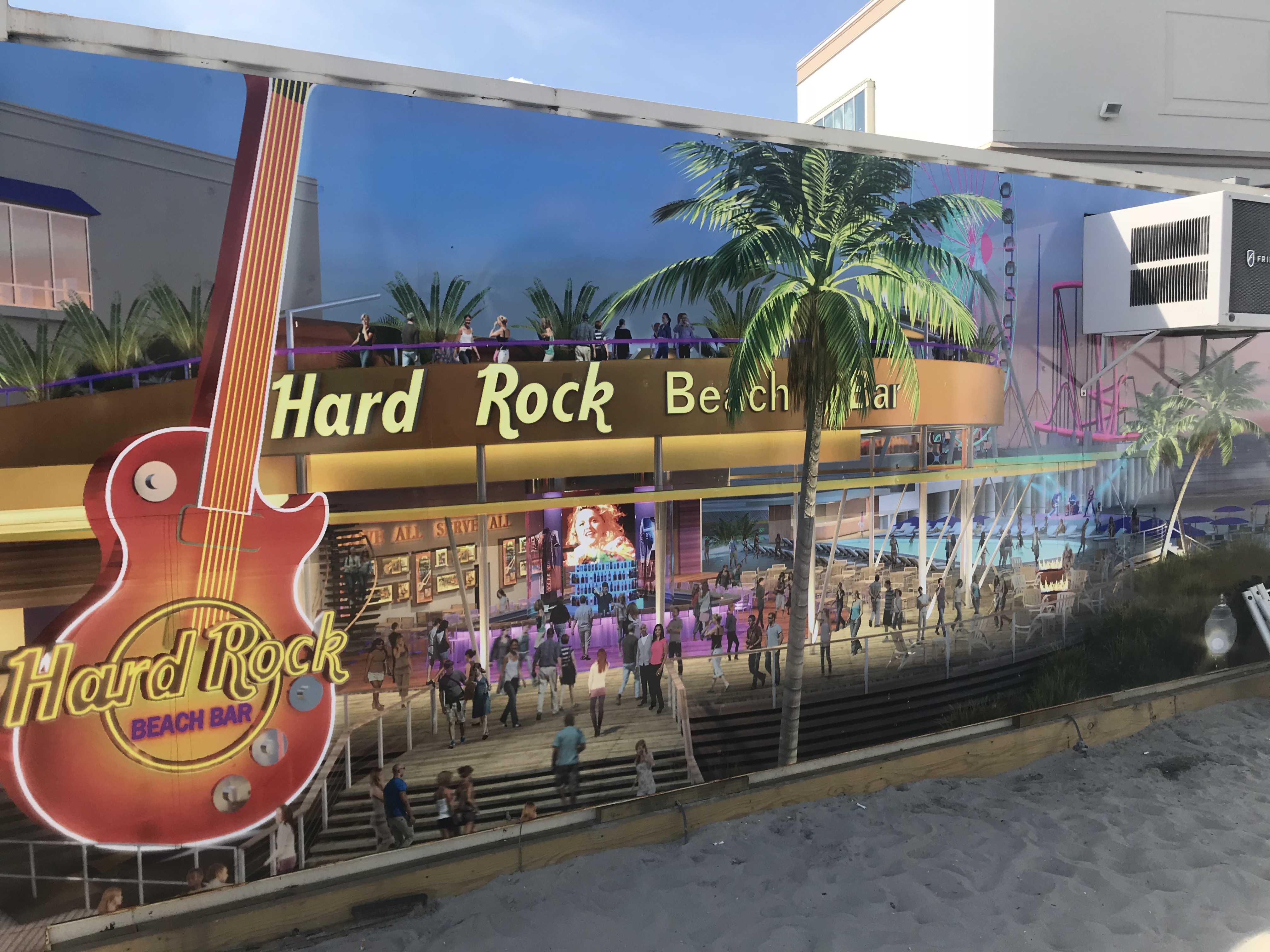 The beach service was, again, kind of a mess as they were still setting up chairs while people waited (no idea why that wasn't done early, before guests arrived) and had a long waitlist of people waiting. And though we gave our name and number to the woman taking names and room numbers, she didn't give that to the supervisor giving out the chairs. He graciously took care of us, but again, disorganized and kind of a mess. Also, while they have a bar, you can't get served food nor drinks on the beach (that's an AC rule as it's actually on public beach).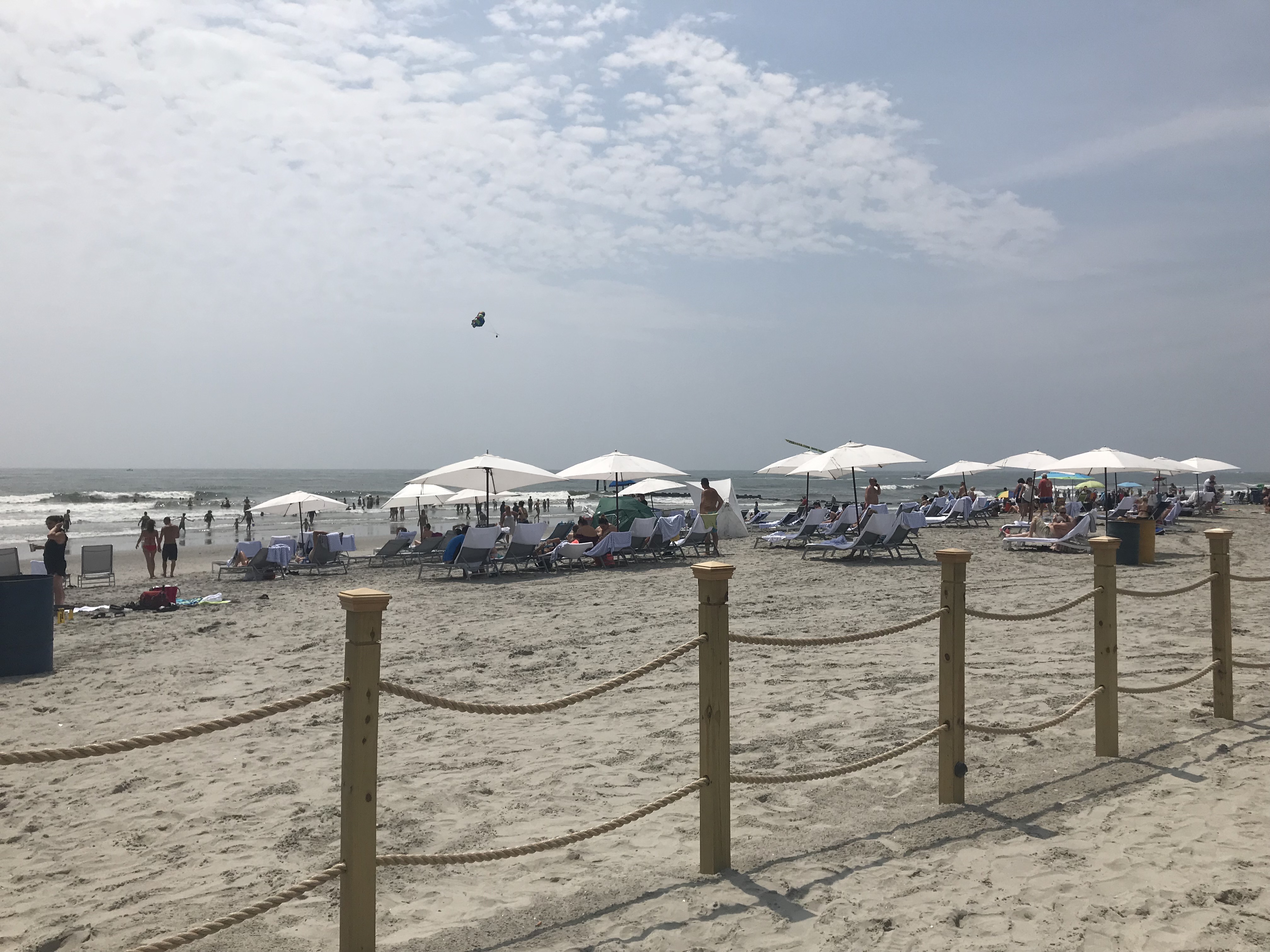 They also have an indoor pool which would be nice in cooler weather. Here's a picture of that.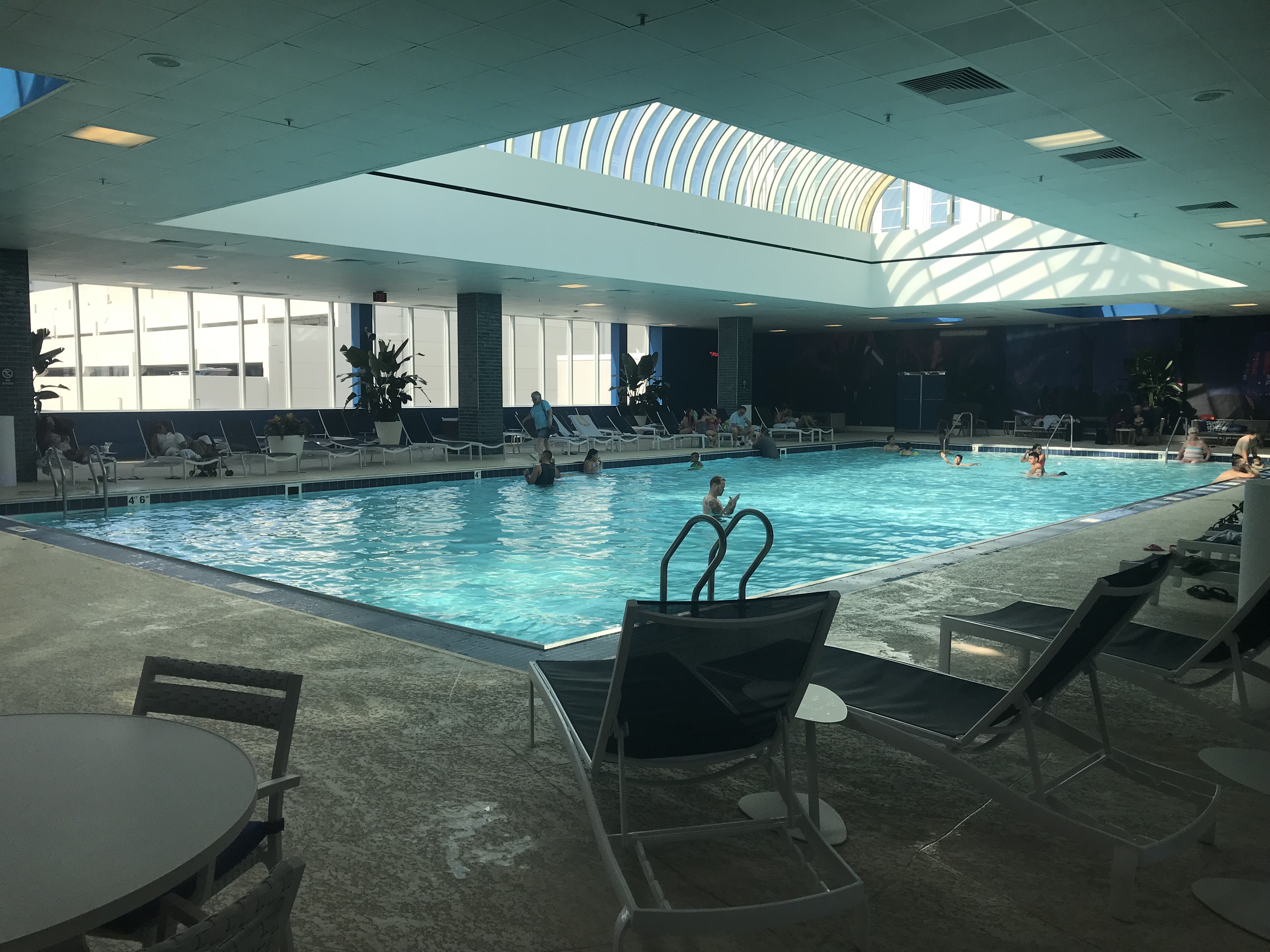 The casino itself is nice and modern and they certainly get their share of celebrities. The "Sugar Factory" had Khloe Kardashian making an appearance the weekend we were there. There's a food court upstairs with lots of decent options, like the famous White House Subs, and the classic Hard Rock Cafe downstairs. They also have some more upscale options, such as Il Mulino ad Kuro.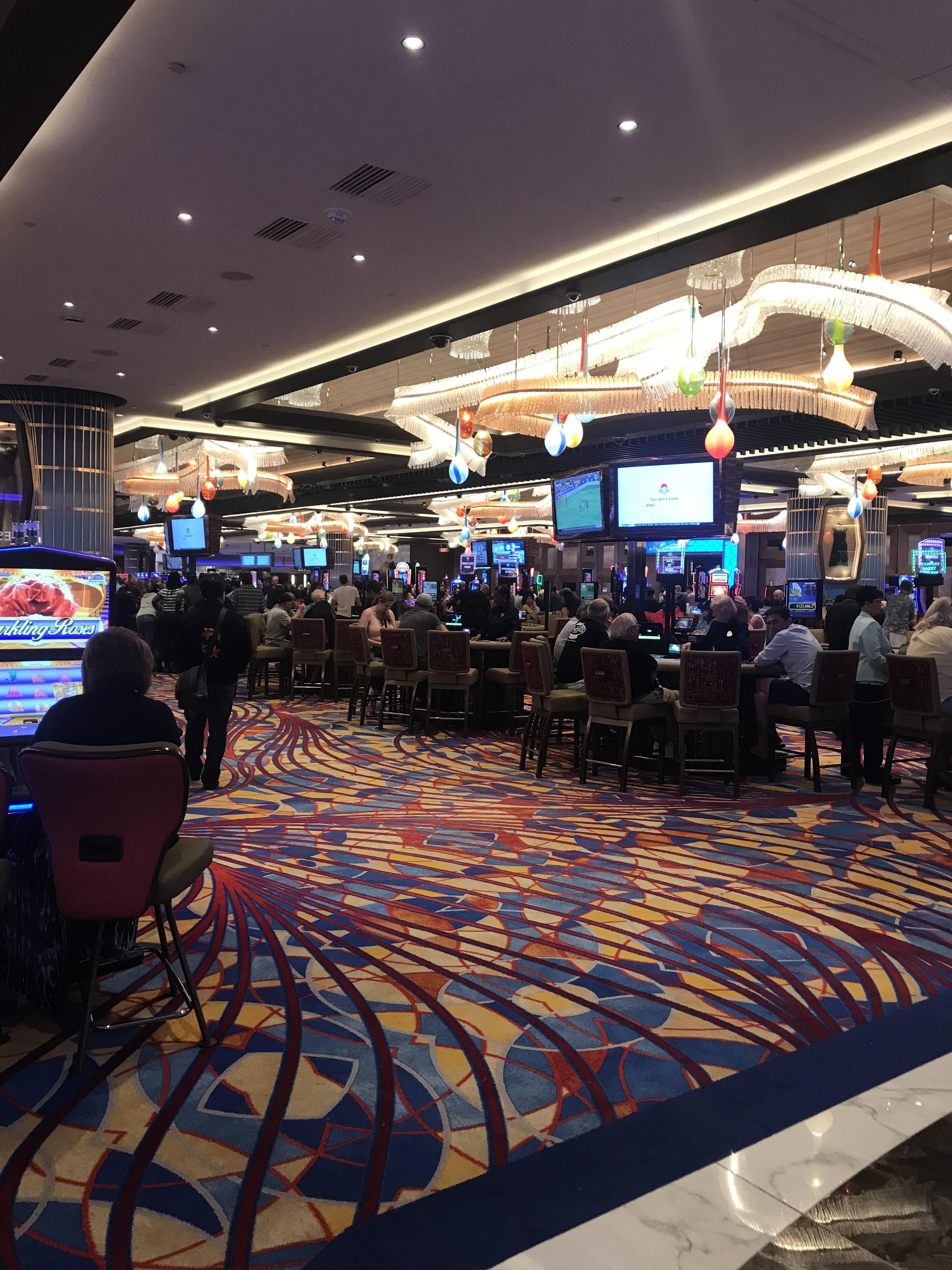 The lobby bar had tons of live music all weekend in true Hard Rock style. Loud and pretty good!
All in all, it was a great stay at a very nice hotel by appearances and amenities. Once they get the staffing levels up and trained and, hopefully, move some of their phone services to New Jersey where the people are on property and better able to assist you, it will definitely be a top option in Atlantic City.
Unlike the Ocean Resort, though, which will continue to be bookable for free using Hyatt points, the Hard Rock will likely be priced above most people's budgets once the free night train is over…
Have you stayed at the Hard Rock Atlantic City?  Let me know here, on Twitter, or in the private MilesTalk Facebook group.
New to all of this? My new "introduction to miles and points" book, MilesTalk: Live Your Wildest Travel Dreams Using Miles and Points is available now.