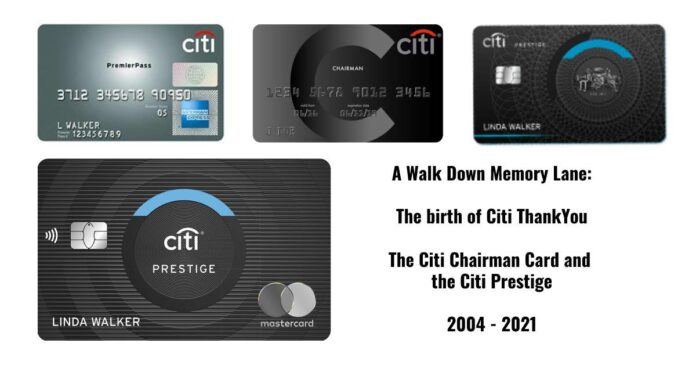 In light of the news from last year that the luxury-oriented Citi Prestige card has been discontinued, I thought it was time to give a timeline of the Citi Prestige, along with its predecessor, the Citi Chairman card. It's a walk down memory lane.
2004: The Citi ThankYou Program Launches
The Citi ThankYou program had launched the year before the Chairman Card in 2004 with the Citi PremierPass card.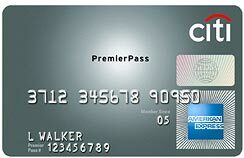 And the Citi Chairman card was the second card (after the PremierPass) to offer "Flight Points." Flight points were a marquis feature of the early ThankYou program. The way it worked was that when you charged a flight to the card, the actual flight miles were added to a Flight Points bank after the flight was completed. When you spent the correlating spend, you got both sets of points added. For example, if you flew JFK-LAX-JFK, you would get 4,950 flight points. As you spent a matching $4,950, both points posted for a total of 9,900 ThankYou points, meaning you effectively doubled all points for spend as long as you had Flight Points. There was a limit of 100,000 Flight Points matched per year. As long you flew frequently or long distances, you could basically earn double points all the time. Of course, this was many moons before the Double Cash card would allow you to convert your cash back to ThankYou points.
And the early years of the ThankYou program were glorious indeed.
When it came time to redeem your ThankYou points, there was a fixed award chart where, believe it or not, Citi would buy your flight for cash! If the last seat on a flight to Des Moines, Iowa was $1,500 in coach, they'd buy you a Y fare (full fare) ticket for the same 25,000 points as a $250 flight would cost in points. The only requirement was a 14 day advance purchase. Unbelievably, there was no cap on the flight cost!
It's hard to think of a more generous flight award program. Of course, it wasn't too long before Citi implemented caps on redemption tiers due to people taking advantage of the uncapped flight costs.
You also earned miles on the reward flight, since it was a purchased ticket like you get now when you redeem through the Chase Travel Portal.
2005: Citi Launches the Citi Chairman Mastercard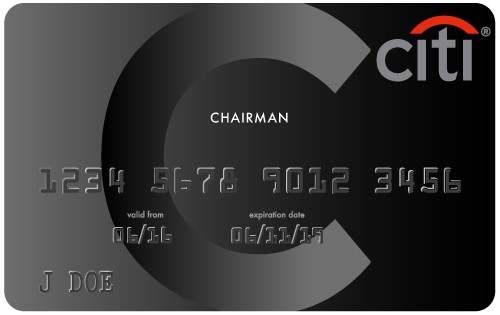 The Chairman card was launched as a competitor to the American Express Platinum card in terms of benefits and exclusivity. The annual fee was $400, with Smith Barney clients that held balances of a certain size being offered annual fee discounts or waivers.
At the time, the Amex Platinum had a $395 annual fee.
Lounge access: The Chairman Card came with airport lounge access with up to 2 guests. I can't confirm but I believe it was Priority Pass. While this card was targeted to Citi's high net worth clients, anyone could apply.
Earning: You got one point per dollar spent with three points per dollar on gas, groceries, parking, and at drugstores.
Companion Ticket: You could get a BOGO airfare ticket as long as it was on a legacy US carrier, First or Business included, but subject to fare bucket limitations and had to be booked by phone.
Status: The Chairman Card came with Hilton Gold status. Remember that Citi and Hilton used to partner.
2007: Citi Launches the Amex Version of the Chairman Card
Essentially, Citi launched a new version of the Chairman card on the American Express network. It was an interesting move for sure, and many Mastercard holders were invited to convert over to the Amex. For some reason, not all were.
Those offered a bonus to convert were offered Charter Member "status," 30,000 ThankYou Points, waived foreign transaction fees for two years (yes, even premium cards were still charging these fees then, while Capital One was, even then, not charging any!).
If a member wanted to keep their Mastercard and also have an Amex, that was permitted (although, no, there was no reason to).
2010: Citi Launches the Citi Prestige
Despite being a Mastercard, this actually replaced the Amex version of the Citi Chairman Card. Amex cardholders were converted to the new Citi Prestige. Wild ride for these cards, right?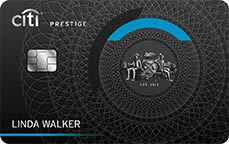 Note that the Citi Private Bank still apparently can/does issue the Amex Chairman card. Details are scarce.
At launch, the Prestige looked like this:
Annual fee $500 ($175 per AU).
Earned 1.3 points per dollar at supermarkets, drugstores, and gas stations
Earned 1 point per dollar on everything else.
Earned 1 Flight Point per mile flown
Priority Pass: Cardholder and two guests
Annual BOGO airfare ticket (booked via Spirit Incentives)
Relationship Bonus: Cardmembers with a Citigold® relationship earn a 15% ThankYou Points bonus based on annual spend, and those with a Citi Private Bank relationship will earn 25%.
2013: Legacy Chairman Mastercard Cardholders are Converted to Citi Prestige
After a 6 year grace period, legacy Chairman Mastercard cardholders were converted to the new Citi Prestige.
2014: Flight Points are Discontinued; Citi Prestige is Revamped
Across all Citi cards that earned them, the Flight Points program ends. This was a sad day indeed.
Aside from losing Flight Points, this was a huge improvement to the Citi Prestige.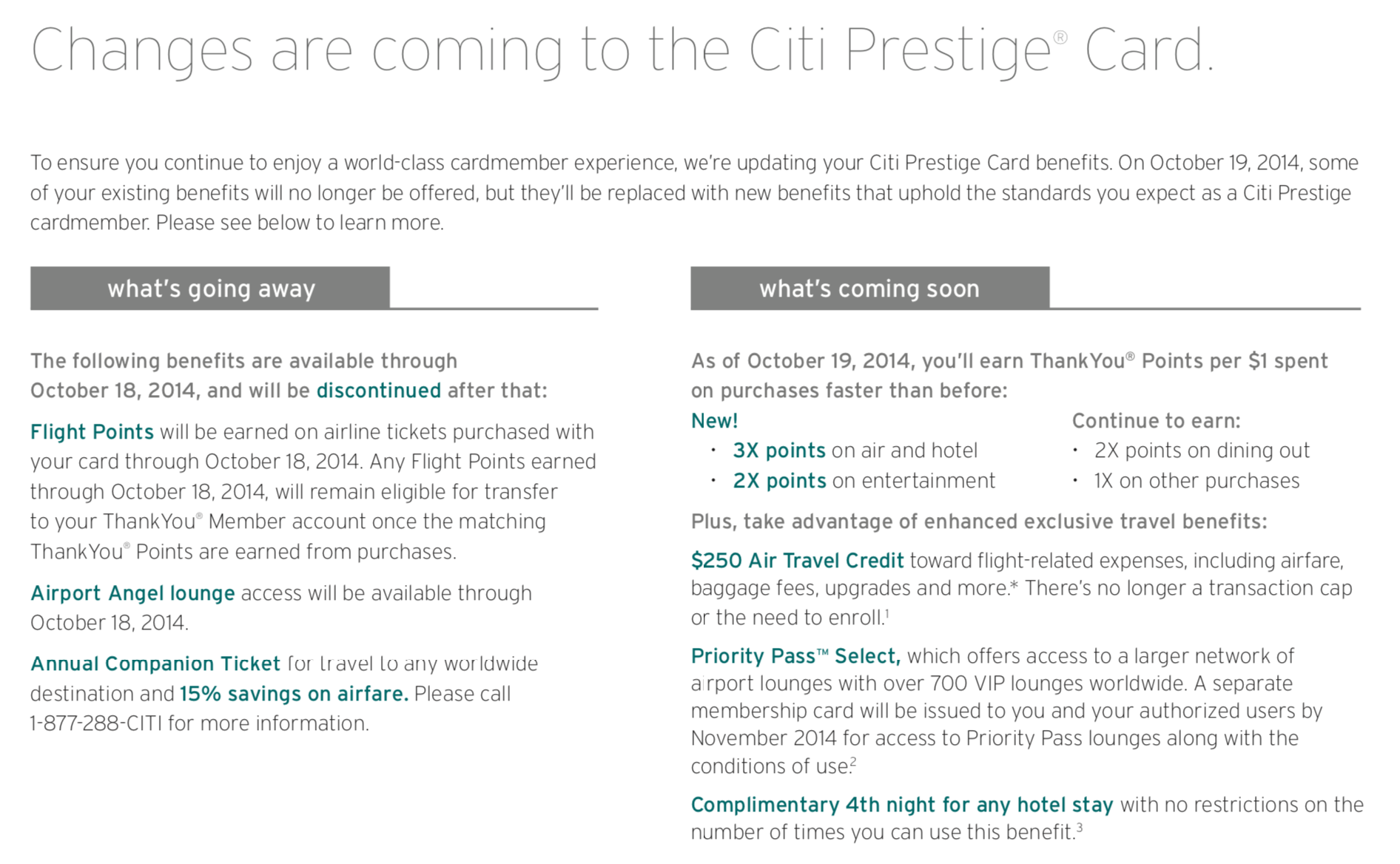 You can see above that this card version started to resemble the card we all knew and loved with that 4th Night Free (unlimited, uncapped, ad booked via Concierge for full loyalty benefits).
At this point, you got the actual 4th night free, including taxes and fees. That benefit doesn't sound much different than just crediting the average of 4 night until you view an example.
If you booked a 4 night stay that was $199 for the 1st night, $159, the 2nd night, $199 the third night, and $950 for the 4th night, you'd get $950 plus tax free.
I did this once for New Year's Eve in Tokyo and made out like a bandit.
I believe this is when the annual fee actually dropped from $500 to $450.
2015: Citi Makes Huge Improvements to Citi Prestige
In 2015, we see the addition of the Golf Benefit, allowing three rounds of golf per calendar year, run by a company called Golf Switch. Many people absolutely loved this benefit, saving hundreds and hundreds of dollars in greens fees.
We also saw the addition of the ability to buy American Airlines flights in the ThankYou portal for 1.6 cents per point in value, a nod to their large partnership with AA.
They also added American Airlines Admiral's Club lounge access when flying AA.
4th night free was still there, via Concierge.
Also included was full Priority Pass Select membership (airport dining included).
2015 was "peak Citi Prestige" – the best the card would ever be and a Gold Standard for premium credit cards.
2017: The Citi Prestige Cuts Begin
In July of 2017, the cuts to benefits began.
We lost the Admiral's Club access, we lost the golf benefit, we lost the 1.5 cent per point airfare redemptions (now 1.25cpp) and we lost the 1.6cpp redemptions on American Airlines.
Beyond that, they started averaging the room nights for 4th night free and they stopped crediting the taxes and fees (so, base rate only).
The did, however, change the dining, airfare, and travel agencies bonus categories to earn 5X points per dollar.
The sighs were heard round the world….
2019: The Last Citi Prestige Benefit Cut
4th night free gets limited to just two uses per year, and now must be booked through the website or via CX Loyalty. At this point, you could no longer use the real Concierge and benefits with your hotel loyalty program (points earning and elite benefits would no longer be offered). This change was a death knell as many frequent travelers don't want stays that don't contribute to status. I personally struggled to use this once amazing benefit, as I need *all* my hotel nights to count for status.
The redemptions via the portal dropped even further, to 1 cent per point.
The annual fee rose to $495 from $450.
If you had a 4th night free benefit booked before that benefit switched over, you remained able to make changes right up until late last year.
2021: Citi Prestige Closes to New Applicants
Sadly, it seems that when the card was at its best, it was unprofitable for Citi, leading to many cuts that turned into a death spiral.
I'd said at the time (2019) that what the card needed was a revamp of 4th night free to a limited number of uses (2-4 per year) with a cap. But I argued that removing the Concierge killed the perk entirely. It threw the baby out with the bathwater, so to speak.
Was that perk what did the card in? Maybe – I have no insight to Citi's books and records. I don't know the cost of the Concierge. But I do know how many stopped valuing the card once that went away which surely lead to a drop in spend.
In July of 2021, Citi surprised us all by closing the Citi Prestige to new applicants.
In some interesting timing, new card art was released around the same time.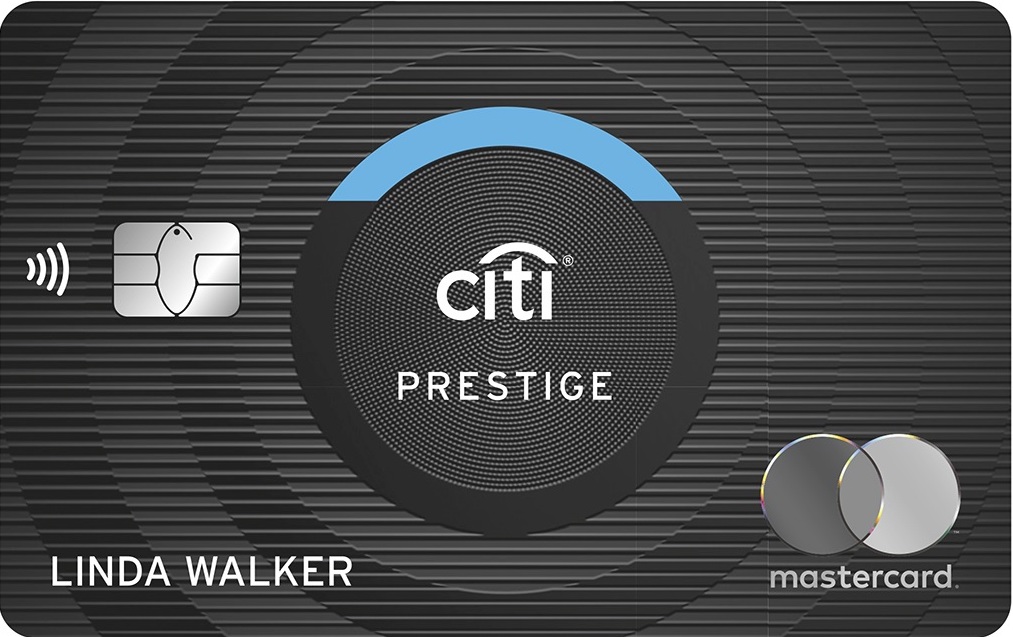 What's Next for Citi and the Prestige?
Wish I knew! For now, the card remains intact for existing cardmembers, but if you don't have one, you can't get it now.
Will they revamp it and relaunch it? It's possible. They did that in 2018 before the major revamp, though that wasn't good for cardmembers.
It's also possible they are ceding the high end card segment (for now). It always seems to be cyclical with issuers as executives change out, so even if it's not back any time soon, that doesn't mean we'll never see a high end card from Citi again.
We'll just have to wait and see.
Note: This article was written mostly from memory, believe it or not, but I did in several cases "double check my math" or fill in some minor points with various FlyerTalk threads. I've had quite a long love affair with Citi ThankYou.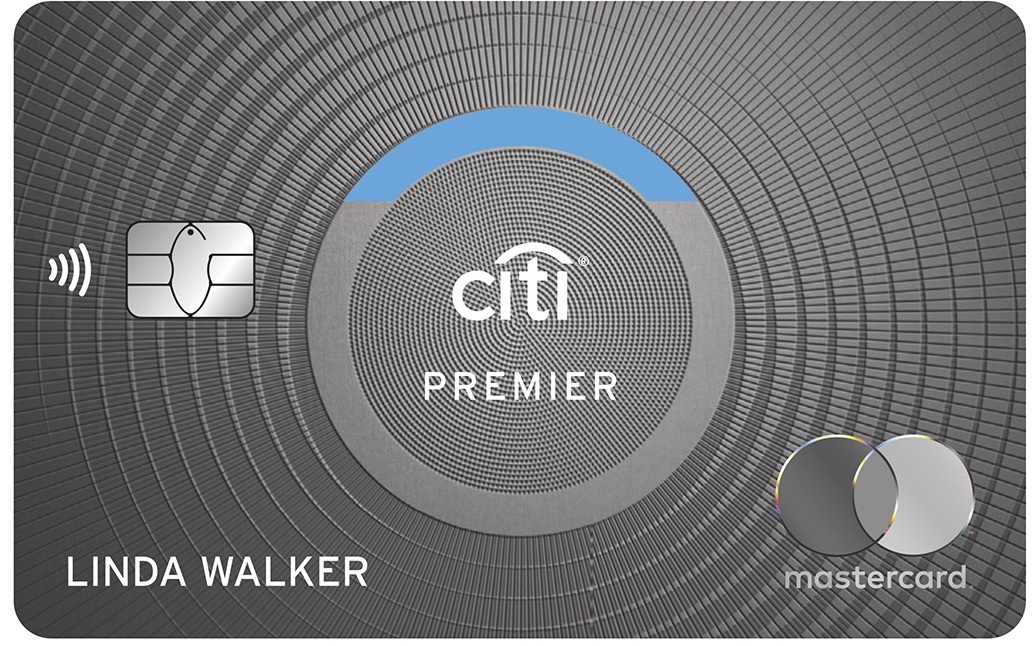 Get 60,000 Citi ThankYou points when you spend $4,000 in 3 months.
Using Turkish as a transfer partner, this could be worth 2 round trip domestic flights in Business Class or just 30,000 points shy of a roundtrip flight to Europe in Business Class!
Get This Offer
Thoughts?
Let me know below in the comments, on Twitter, or in the private MilesTalk Facebook group. And don't forget to follow me on Instagram for all sorts of tips on miles, points, credit cards, and travel.
If this post helped you, please consider sharing it!
You can find credit cards that best match your spending habits and bonus categories at Your Best Credit Cards. 
New to all of this? My "introduction to miles and points" book, MilesTalk: Live Your Wildest Travel Dreams Using Miles and Points is available on Amazon and at major booksellers.