Hotel Review: Westin Palace, Madrid, Spain
Did you miss a deal? Never again! Apply to join the members-only MilesTalk Facebook group
.
Advertiser Disclosure: MilesTalk has partnered with CardRatings for our coverage of credit card products. MilesTalk and CardRatings may receive a commission from card issuers and MilesTalk may also receive compensation for content. This site does not include all financial companies or all available financial offers. The editorial content on this page is not provided by any of the companies mentioned, and have not been reviewed, approved or otherwise endorsed by any of these entities. Opinions expressed here are the author's alone.
It's been a week of fantastic hotel stays. The start of the week was at the Intercontinental Le Grand in Bordeaux, France which lived up to all expectations of grandeur. After stops in San Sebastian (at the very well located and nice but not quite standout Hotel Londres) and Bilbao, we flew down to Seville for an amazing stay at the Hotel Alfonso XIII.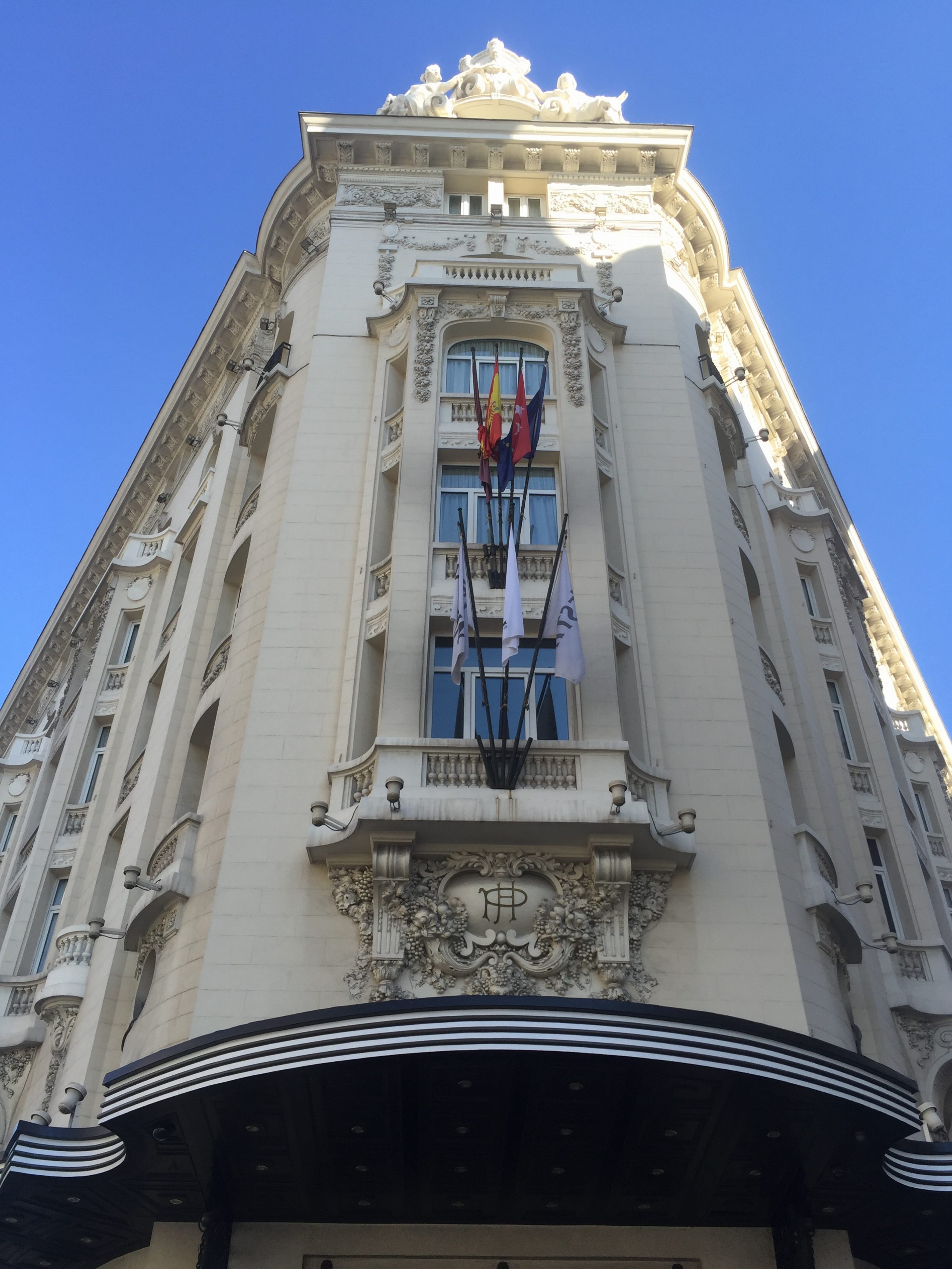 The last stop was in Madrid and I'd always wanted to stay at the Westin Palace. I have a thing for grand old hotels but rarely stay at them unless I can use my points. In this case I used $110 and 6,000 Starpoints with Starwood Preferred Guest's "Cash and Points" program.  The cash rate (prepaid / lowest rate) was about 220 Euro. While that means I only got about 2 cents a points in value which is the minimum I'd ever value an SPG point, I probably wouldn't have paid 220 Euro and so I was content to use the points to "buy down" the rate without having to use all points.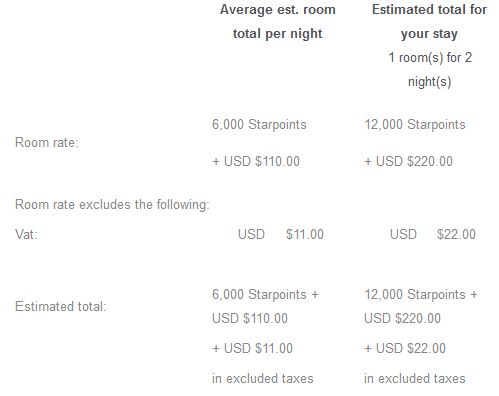 The Westin Palace Madrid was apparently never a palace (when you are inside you could easily think it was) but it does have the palace feel.  At the same time, after such wonderful stays in smaller cities, the Westin Palace Madrid, while it could rarely be faulted, felt a bit less special than the other hotels this week. And that's not really the fault of the hotel itself. I think that is largely because in a big city, you are in the hotel a lot less. It's a place to keep your things and sleep. There's too much to do. The Westin Palace also lacks any sort of pool so in terms of leisure, maybe there also just felt like there was a bit less reason to spend more time there.  Ironically, up by the gym there is a terrace with some tables and chairs that was deserted when we stopped by.  They really would do well to turn this into a small full service lounge/bar. Besides that, there is no outdoor space within the hotel.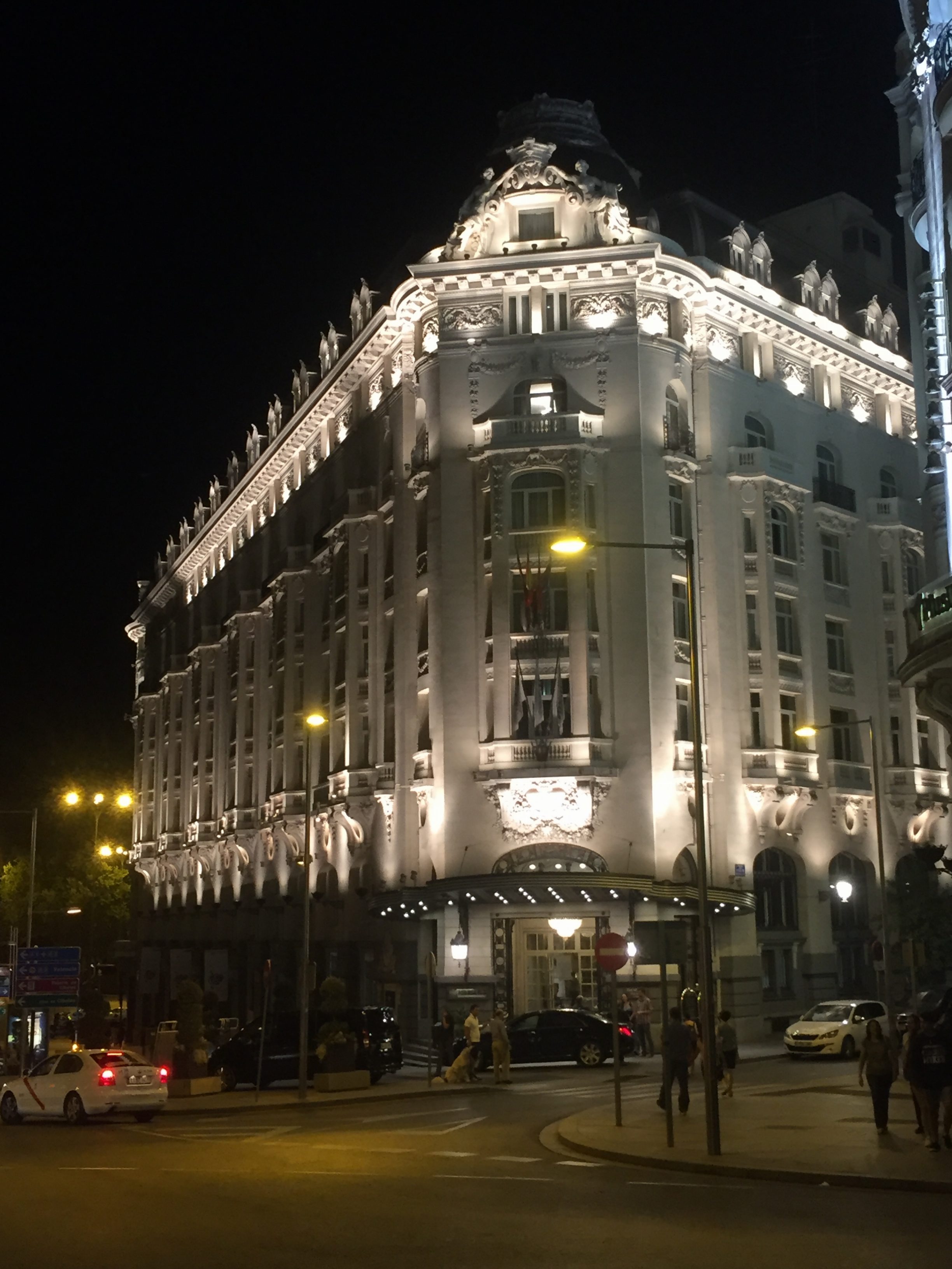 The hotel definitely does feel grand when you enter it, and it has a very nice location across the street from the Prado Museum and a quick 10 minute walk to the center of it all at Plaza Puerta Del Sol, Gran Via, or Plaza Mayor.
The staff was friendly and efficient at check-in. While there are many stairs between the door and the elevator, the quick acting staff will make sure you never have to contend with that with your luggage.  My SPG Gold status was acknowledged and we were upgraded slightly to a premium deluxe room, the difference of which I was told was that these rooms were newly renovated while the standard deluxe room that Cash and Points books into would not have been.  Without asking I was offered the Gold amenity of 250 Starpoints or a drink voucher which was worth up to 15 Euro a drink for two drinks.  I believe that SPG only requires them to offer one drink per room but the second complimentary drink (as was also given at the Hotel Alonso XIII in Seville) was appreciated.  Nice touch.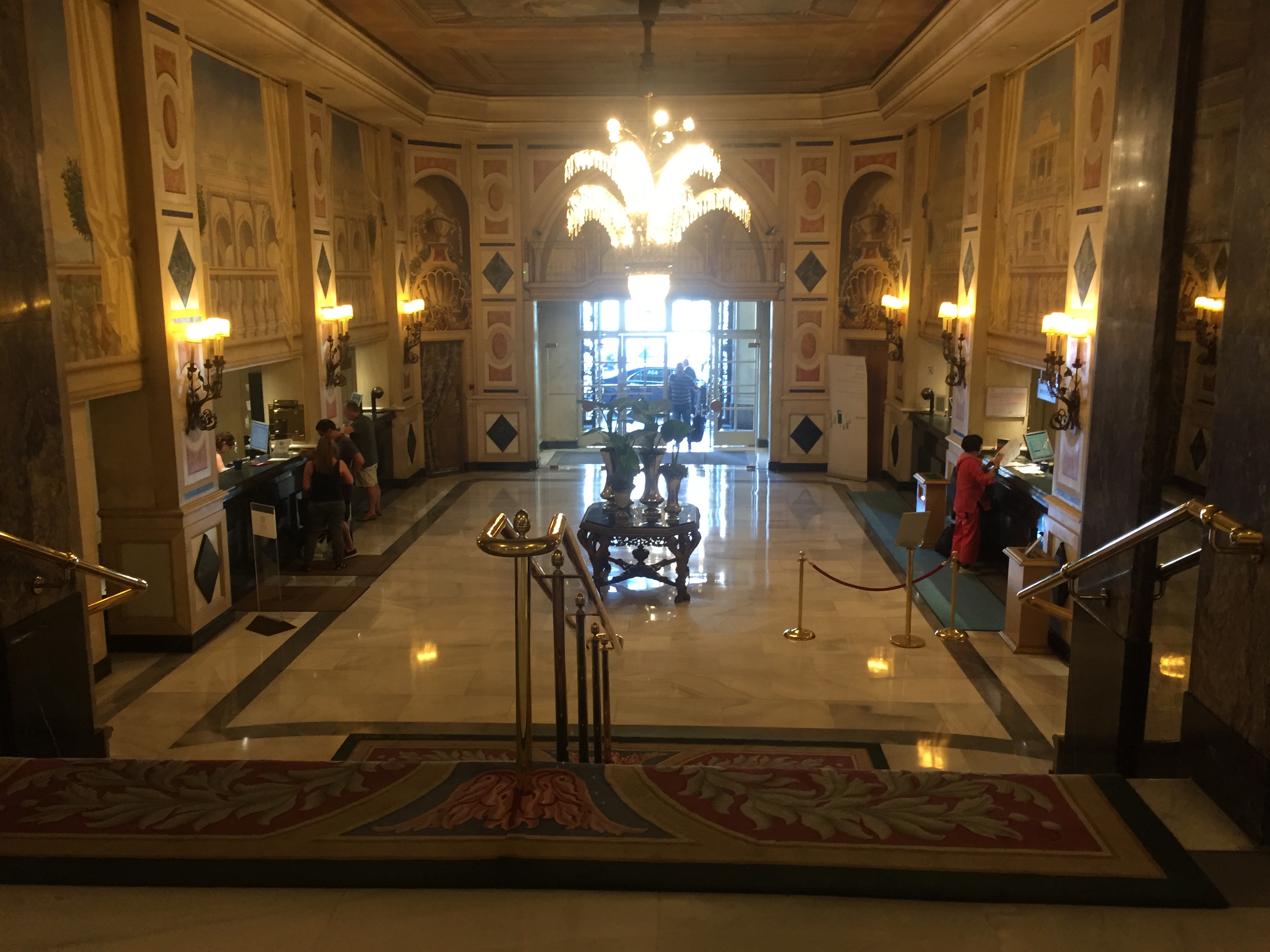 The room was well laid out and functional with one notable exception: no outlets at all near the bed.  If you are like me, you use your phone before bed and as an alarm in the morning. I want to charge it within arms length. Having to charge it across the room on the desk, while admittedly a #firstworldproblem, seemed unnecessary in a 5 Star hotel.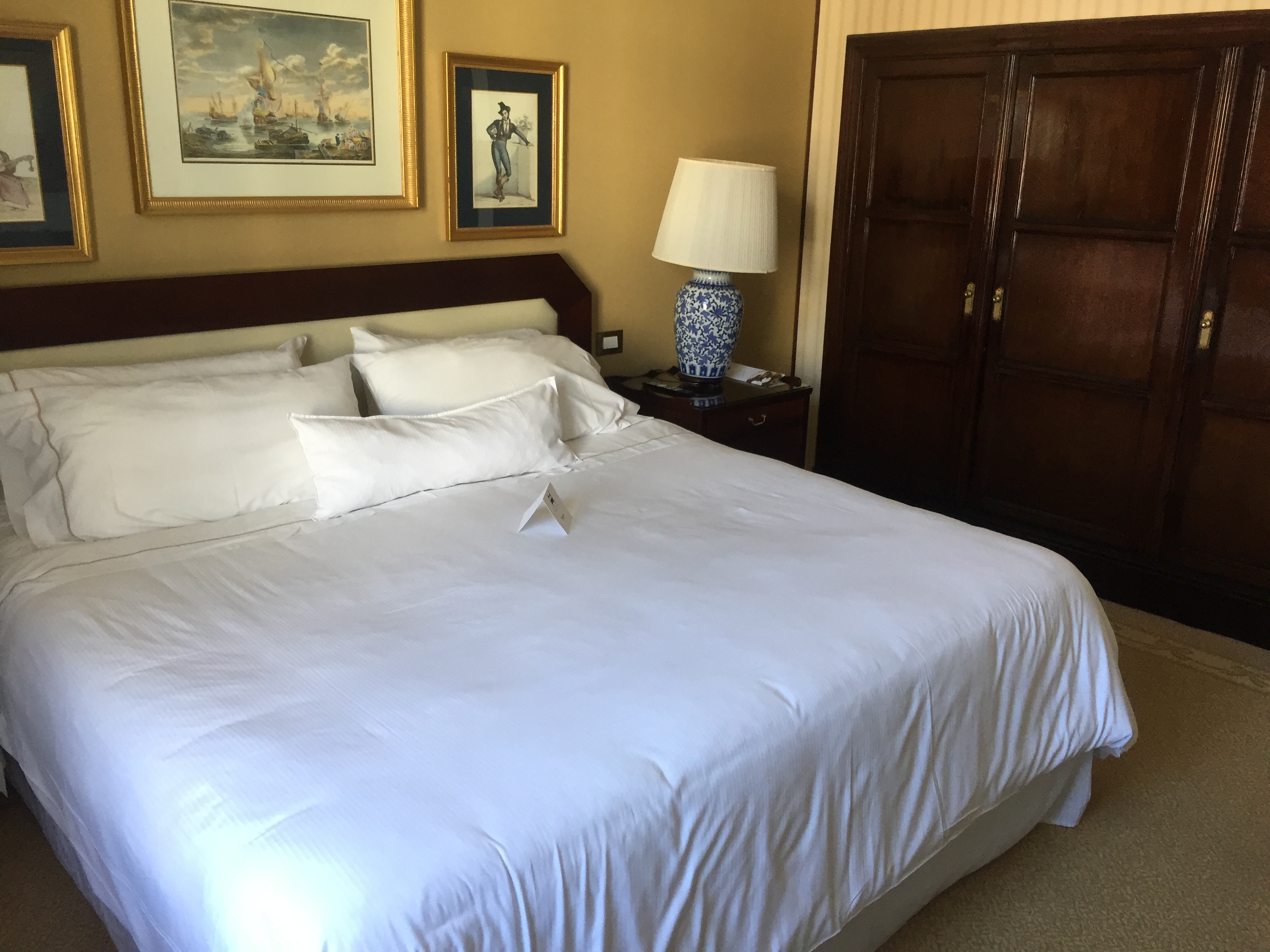 The shower was wonderful, with a giant and powerful rain showerhead and two sinks – making it easy to spread everything out for two people.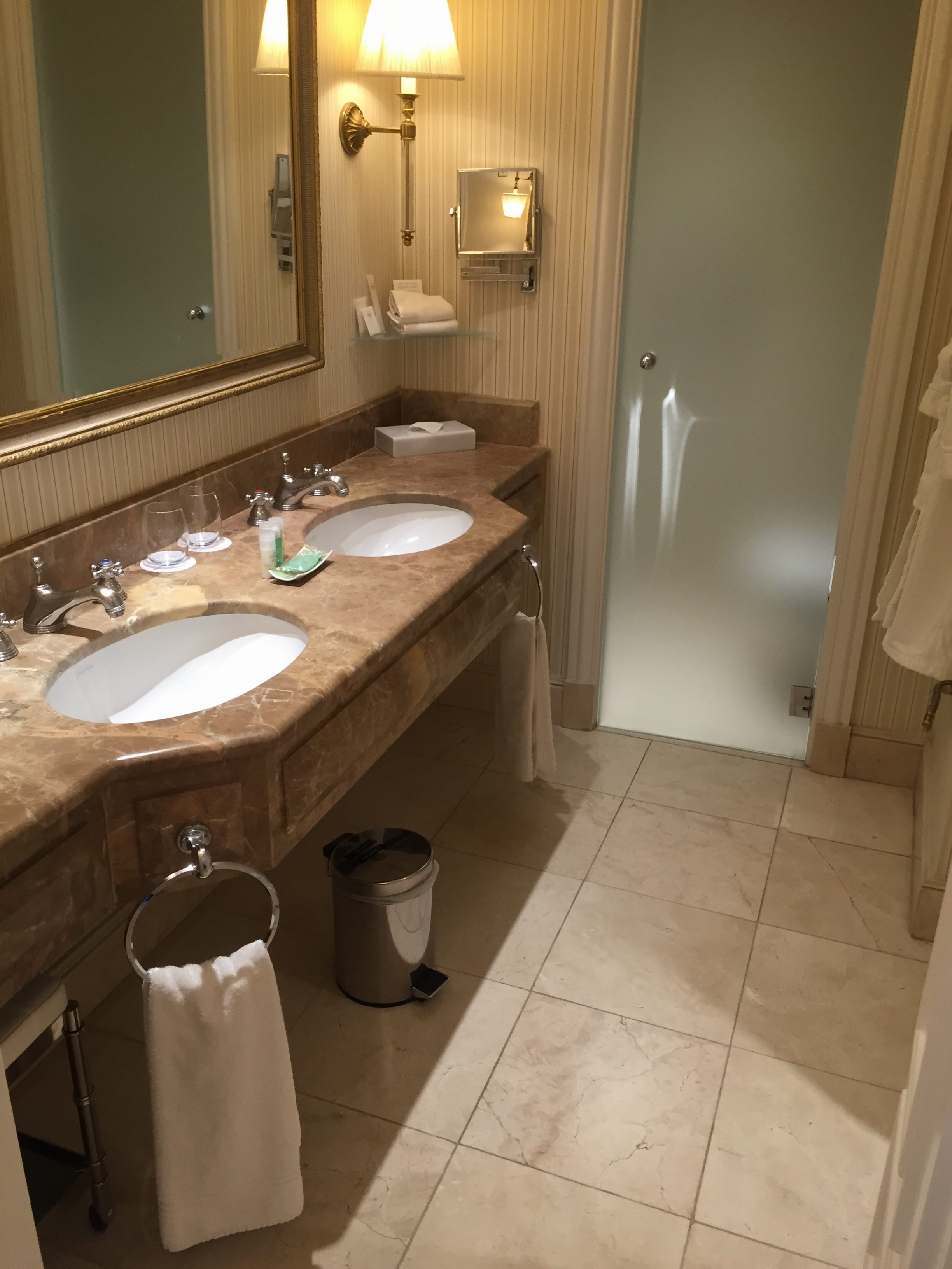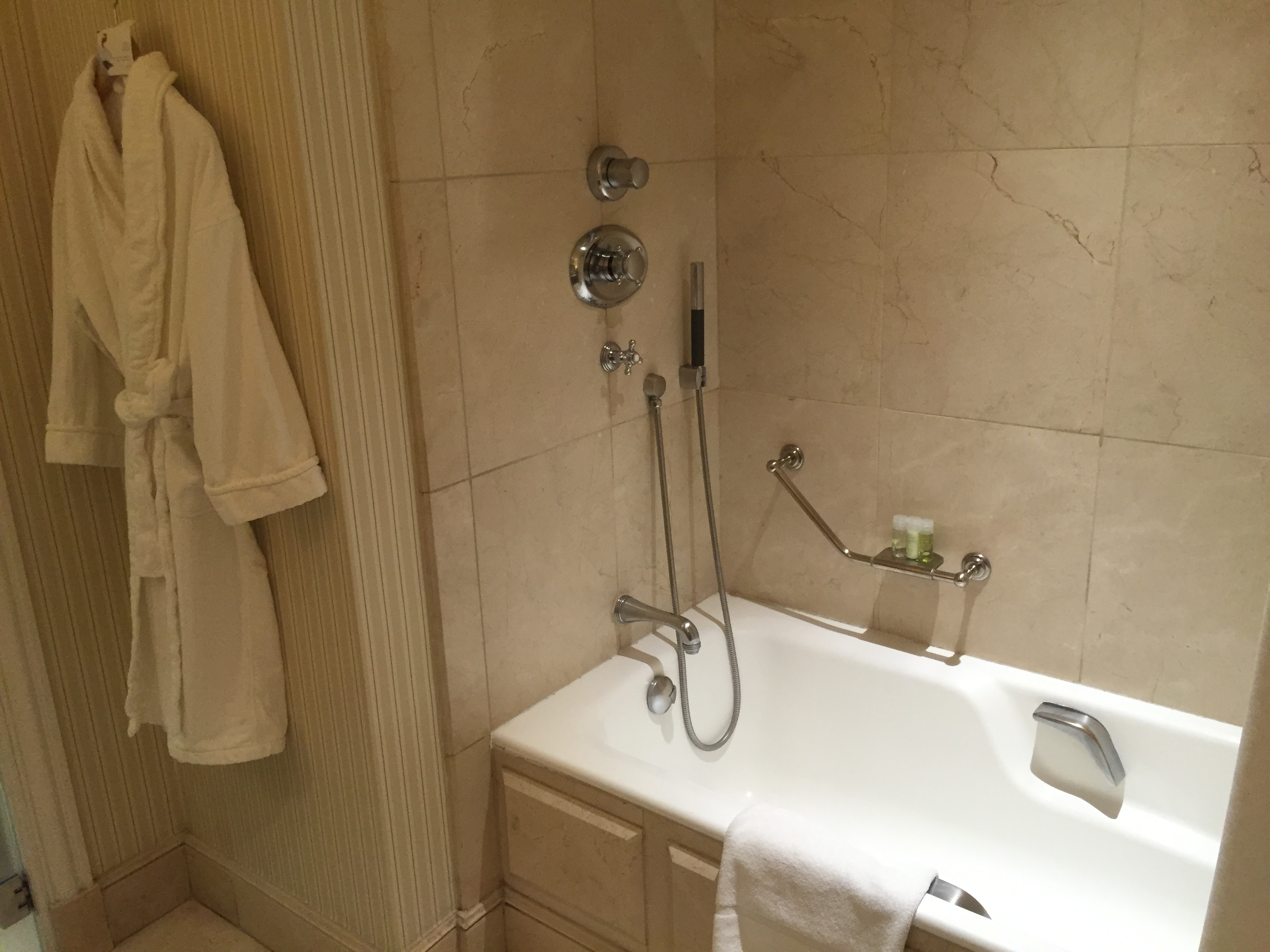 We did not have the buffet breakfast, which I believe was 30 or 35 Euro per person, opting instead for the Starbucks just downstairs and around the corner (technically inside the hotel structure but not connected from the inside).
We did have drinks in the grand rotunda – the actual name of which I forget – where we were well looked after.  Drink prices were not for the faint of heart, with most starting out around 18 Euro.
Overall, I'd recommend the hotel, the staff and location and would stay there again, but I was not so blown away that I wouldn't personally try another hotel in Madrid were I to visit the city again.