I've started paying attention to Alaska Airlines. They are pretty awesome.
Did you miss a deal? Never again! Apply to join the members-only MilesTalk Facebook group
.
Advertiser Disclosure: MilesTalk has partnered with CardRatings for our coverage of credit card products. MilesTalk and CardRatings may receive a commission from card issuers. This site does not include all financial companies or all available financial offers. The editorial content on this page is not provided by any of the companies mentioned, and have not been reviewed, approved or otherwise endorsed by any of these entities. Opinions expressed here are the author's alone.

I've been learning a lot about Alaska Airlines lately. Being mostly East Coast based, I hadn't had much exposure to them until recently. But a few things have got me paying more attention.
The biggest attention-getter was the merger with Virgin America. While I hadn't flown Virgin America a ton, I had very much enjoyed them the times I flew them – especially in their First Class which was, at the time, industry leading on transcontinental flights (though as a recliner and not a flatbed, it is no longer a leading-class product). Still, their service and food selections were great and had I not been so addicted to accruing legacy carrier miles for international redemption, I'd have flown them more between NY and LA.

Then I started realizing how attractive their Mileage Plan frequent flyer program is. It still accrues mileage based on distance (unlike how AA, UA, and Delta now accrue based on how much you spend), you get status starting at 20,000 flown miles (AA, UA, and Delta start at 25,000).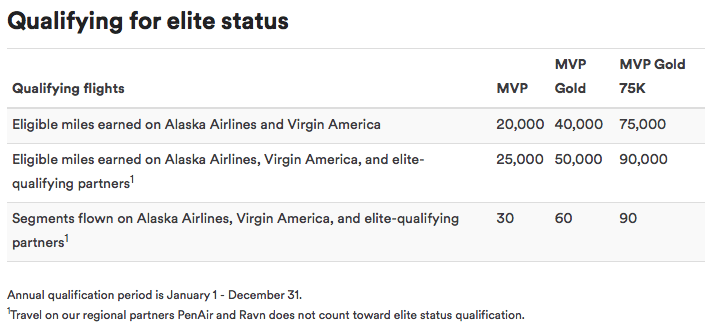 And they have some great partner airlines that you can redeem your miles on.
And very recently, I've gotten acquainted with a wonderful rep on Twitter named Suli who has been as attentive to me on Twitter as I'd expect from a service rep I was talking to right in front of me.  She answered questions for me about their Status Match program and about flying Virgin America on a ticket purchased with Alaska Airlines.
Note: You want to do a status match in October. If you do, you get status for 15 months. If you do it earlier in a calendar year it will expire at the end of that year.
Suffice it to say you cannot get such personalized service from the biggest carriers unless you spend mega bucks with them and hold top tier status.
And now I have discovered that if you purchase a ticket on AlaskaAir.com and the price later goes down, they will give you a credit for the difference (no change fee is deducted) for future travel. Credits can be deposited to your AlaskaAir.com wallet and combined for a future flight.
I remember longingly when American Airlines used to do this. Actually, you could get the difference straight up refunded. It was called a "rollover." That has been gone at least 10 years now, with the only way to get a credit with them (as well as United and Delta) to get a credit is if the fare drop exceeds the change fee.
TL/DR: Alaska has GREAT customer service. If they serve the markets you need, it may be time to give them a shot.