New York to London on Delta One (Business Class) for $5.60 and 70,000 miles: Flight Review
Did you miss a deal? Never again! Apply to join the members-only MilesTalk Facebook group
.
Advertiser Disclosure: MilesTalk has partnered with CardRatings for our coverage of credit card products. MilesTalk and CardRatings may receive a commission from card issuers and MilesTalk may also receive compensation for content. This site does not include all financial companies or all available financial offers. The editorial content on this page is not provided by any of the companies mentioned, and have not been reviewed, approved or otherwise endorsed by any of these entities. Opinions expressed here are the author's alone.
It's not that 70,000 isn't a lot of miles. It is. But since the last several rounds of Delta Skymiles devaluations, it's the cheapest ride across the pond up front using Skymiles. If you want to ride partner airine Virgin Atlantic using your Skymiles, that will set you back between 85,000 miles and 102,500 miles (the latter for flights booked within 21 days of the flight date). This is just the "lowest possible cost" in Delta miles. You can opt to pay much more since Delta no longer publishes an award chart and you might not realize what it *should* cost.
70,000 miles can also easily be attained by applying for one of the many flavors of Delta Skymiles credit cards.  (As a reminder, I keep current credit card offers on the travel rewards credit card page (and earn a commission if you apply through those links, which I greatly appreciate). There is a section for Travel/Airline Cards.)
One of my big reasons for wanting to fly either Delta or Virgin Atlantic for this flight was because I wanted to try out the Virgin Clubhouse lounge at JFK.  You get access to it with either a Delta or Virgin flight in Business class, so given the cheaper cost in miles for the Delta flight and the very mixed reviews of the Virgin Atlantic Upper Class product, I went with Delta for 70,000 miles.
The flight was on one of Delta's Boeing 767-300 planes with 1-2-1 seating up front.
Read my review of the Virgin Clubhouse lounge at JFK here. TL/DR: Worth it.
Now with many business class flights (in general and apparently not on Delta) to London, later flights get an abridged meal service. This is because, with flight times of around 6 hours from NYC, the airlines assume that if you are on a late flight, you'll want to go right to sleep so they don't want to waste a ton of money catering meals that won't be eaten. When I flew Air France in Business Class to France last year, I had an "OK" meal in their rather lousy lounge at JFK and then on the flight went right to sleep. The on flight meal looked rather small and boring so I skipped it.
So I planned accordingly for this flight, assuming that, with a 10 pm departure, Delta would have a very light meal on board. Frankly, the way Delta makes their Skymiles loyalty program worse and less transparent almost weekly, I think I'm just conditioned to expect less from Delta, in general, these days. And given how fantastic the food was at the Virgin Clubhouse, I ate and drank until I was ready for bed.
BIG MISTAKE.
Turns out, Delta fully caters the overnight flight, and with meals by the Union Square Hospitality Group in NYC, no less.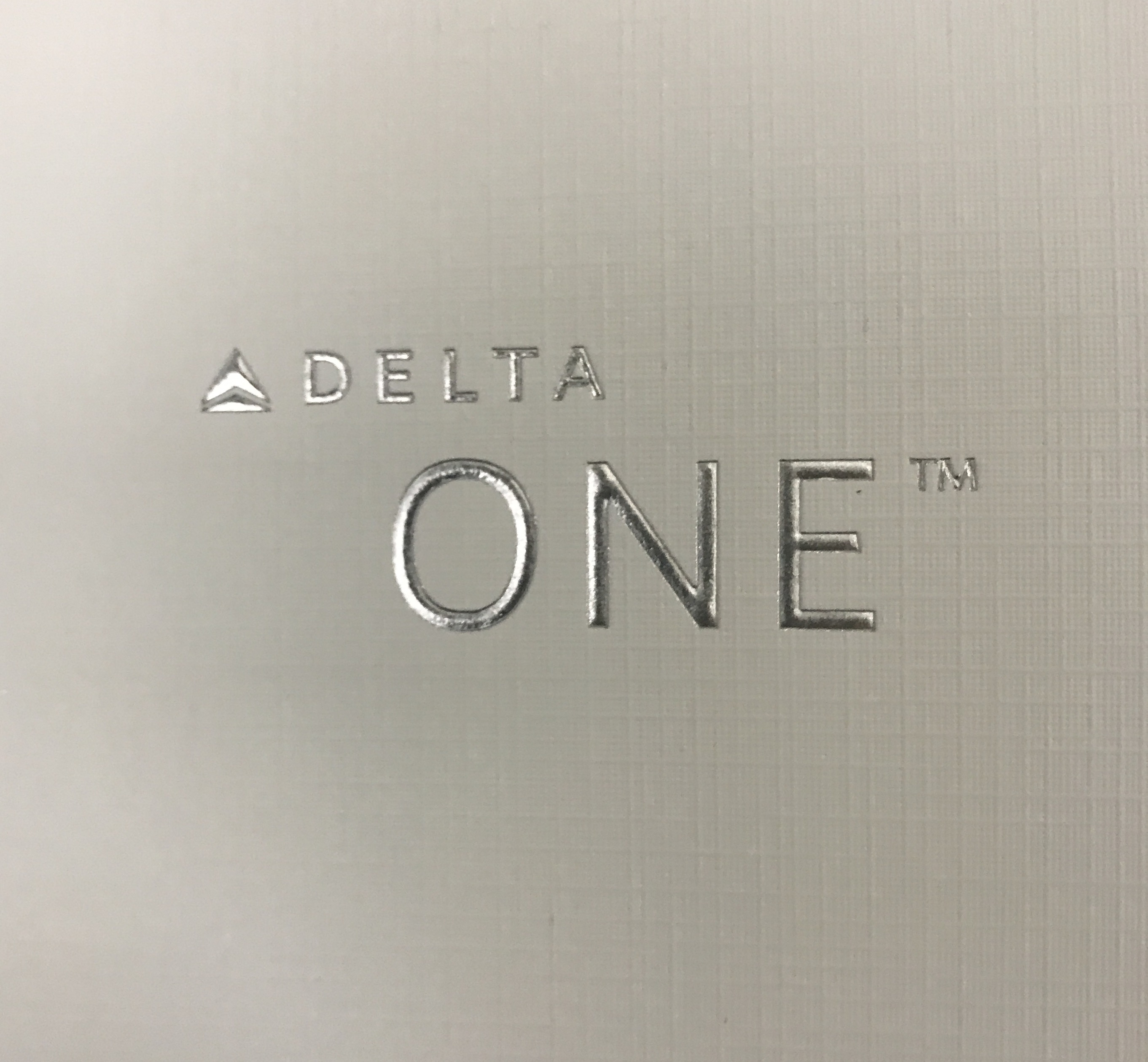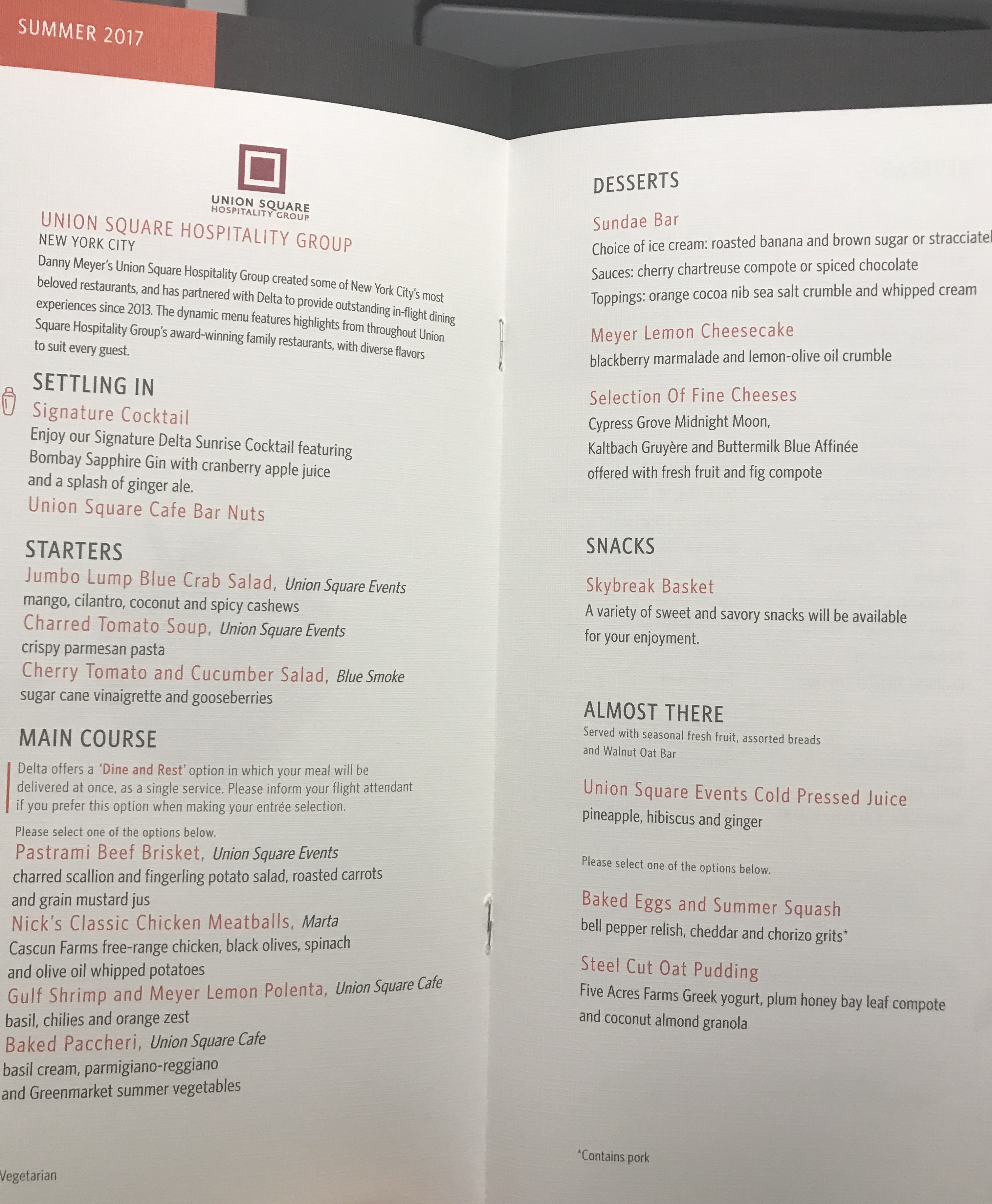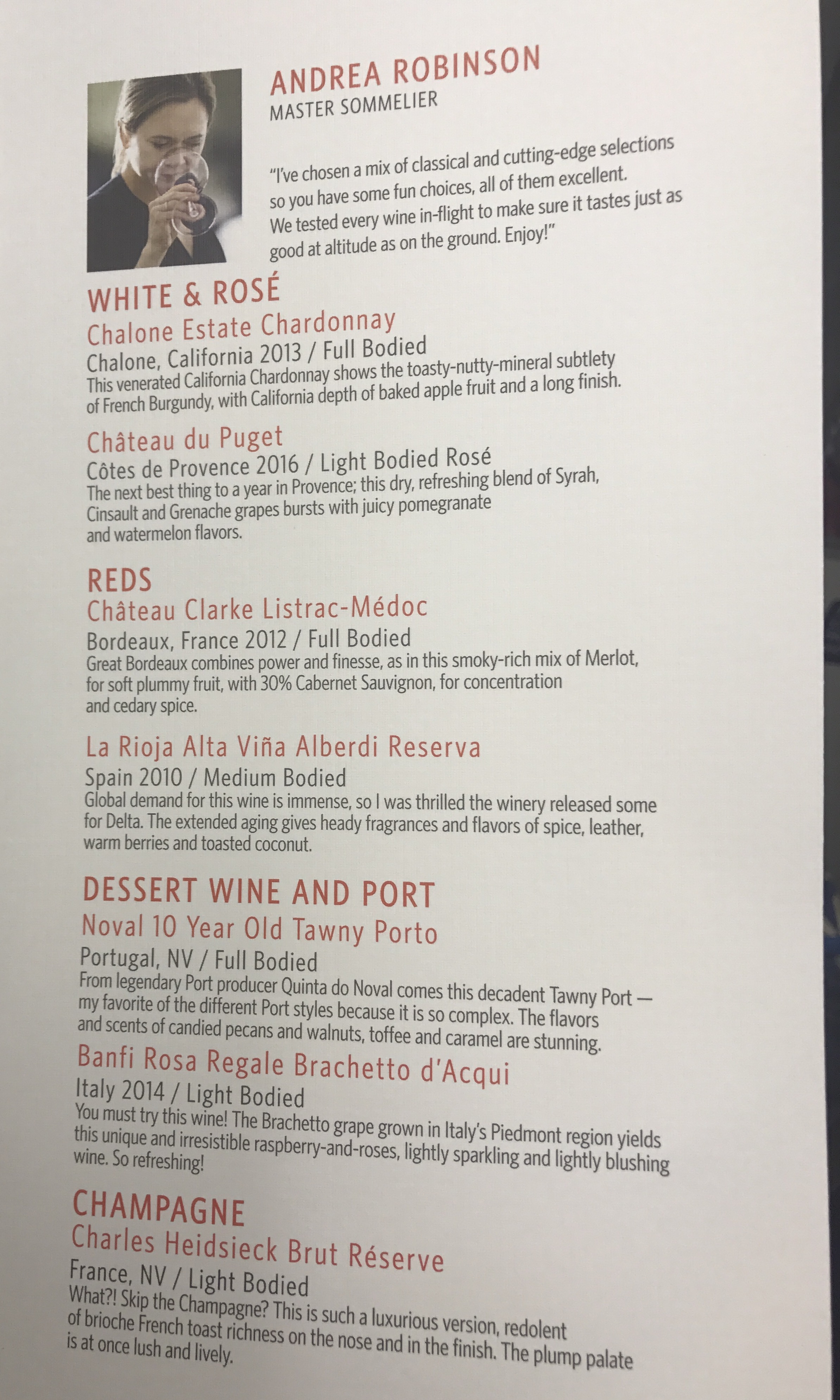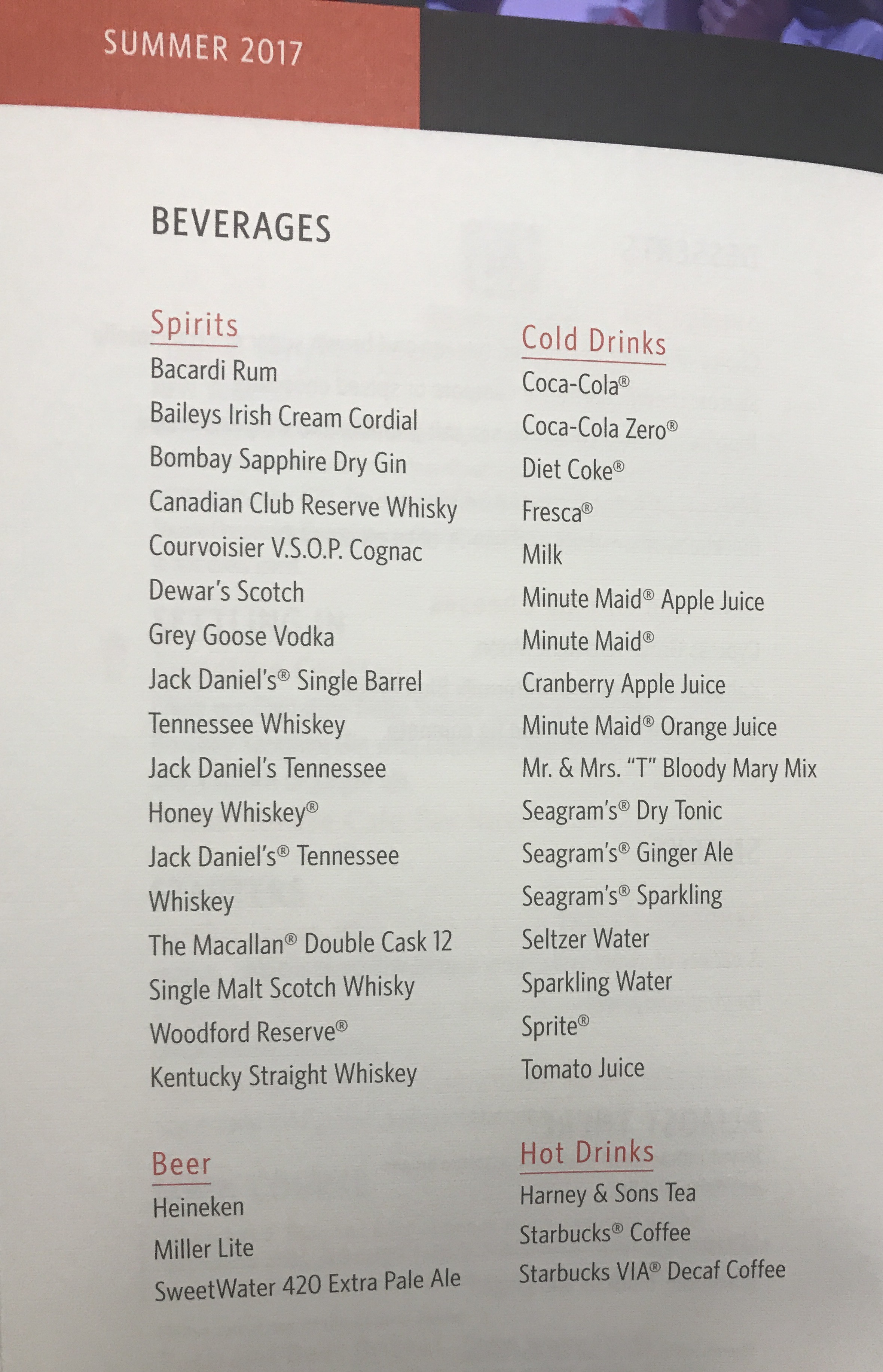 Now, I didn't want to fail you, dear reader, so I ordered some soup and the chicken meatballs.
The soup looked odd for tomato soup- and that is because it wasn't actually tomato soup as the menu stated. And I forget what it was. But it wasn't that.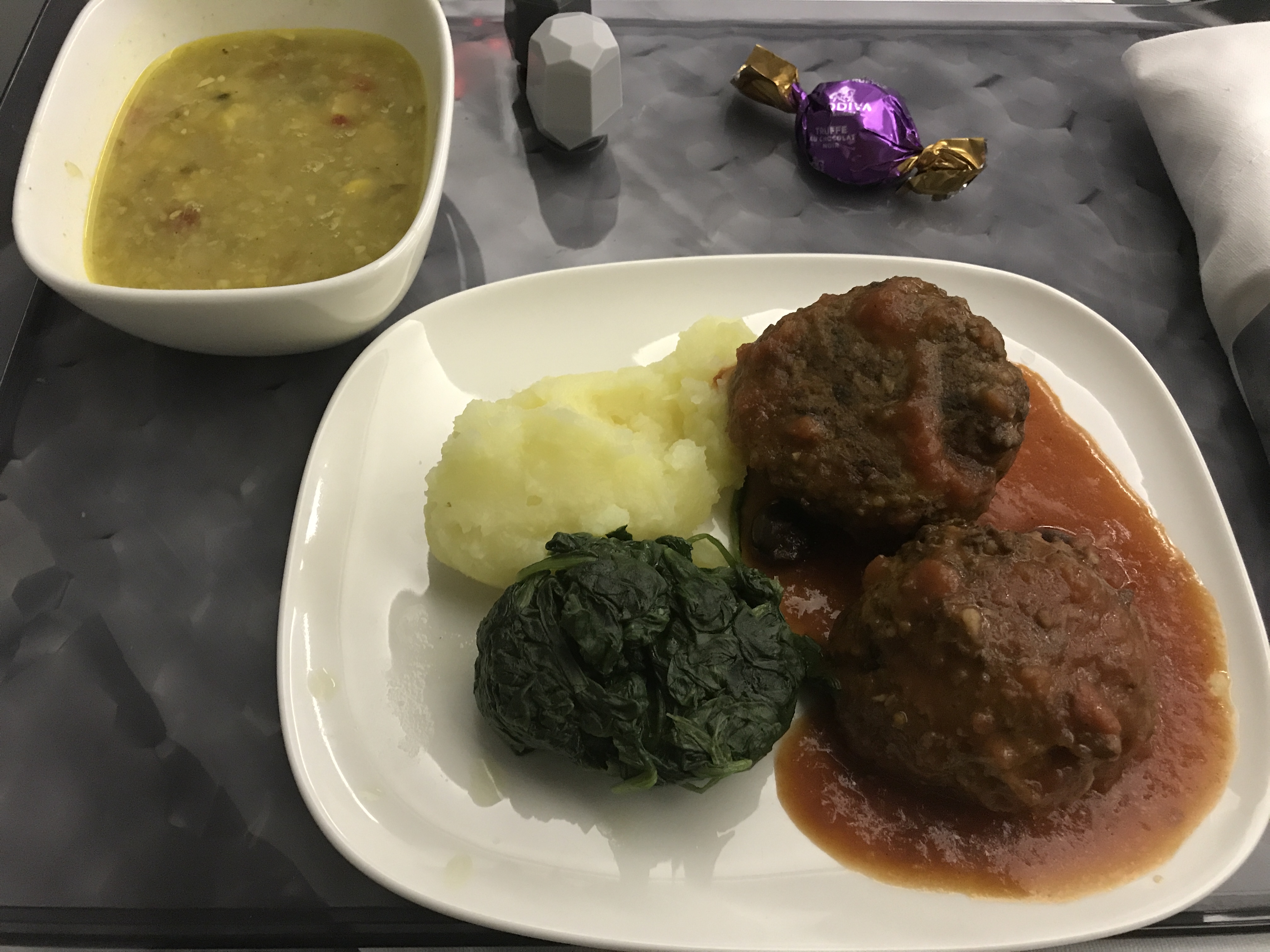 The meatballs were "OK" – nothing special. Or was I just too full to appreciate them? Nah, they just weren't special. I can eat. They were a bit dry and a bit dense. But had I not eaten 3 meals in the lounge, I'd have been happy enough with them.
But I REALLY like that they have such a nice full meal on board the short overnight flight and I'm a bit stunned by how much they outdo Air France (and airline I generally quite like) regarding both the onboard meal and the pre-flight lounge, not to mention the Virgin Arrivals lounge a Delta flight gets you access to for a nice full English brekkie and a shower on landing – gratis.
The seat is obviously the most important part of the flight when you will be asleep most of the flight. While far from the most spacious or roomy seat in the world (it's jussssst slightly snug, but still comfortable when lying down), it does the job nicely on a flight of this length and time.
You'll also get this very cool TUMI amenity kit. The box is a hard clamshell like many styles of TUMI suitcases and can definitely be repurposed post-flight.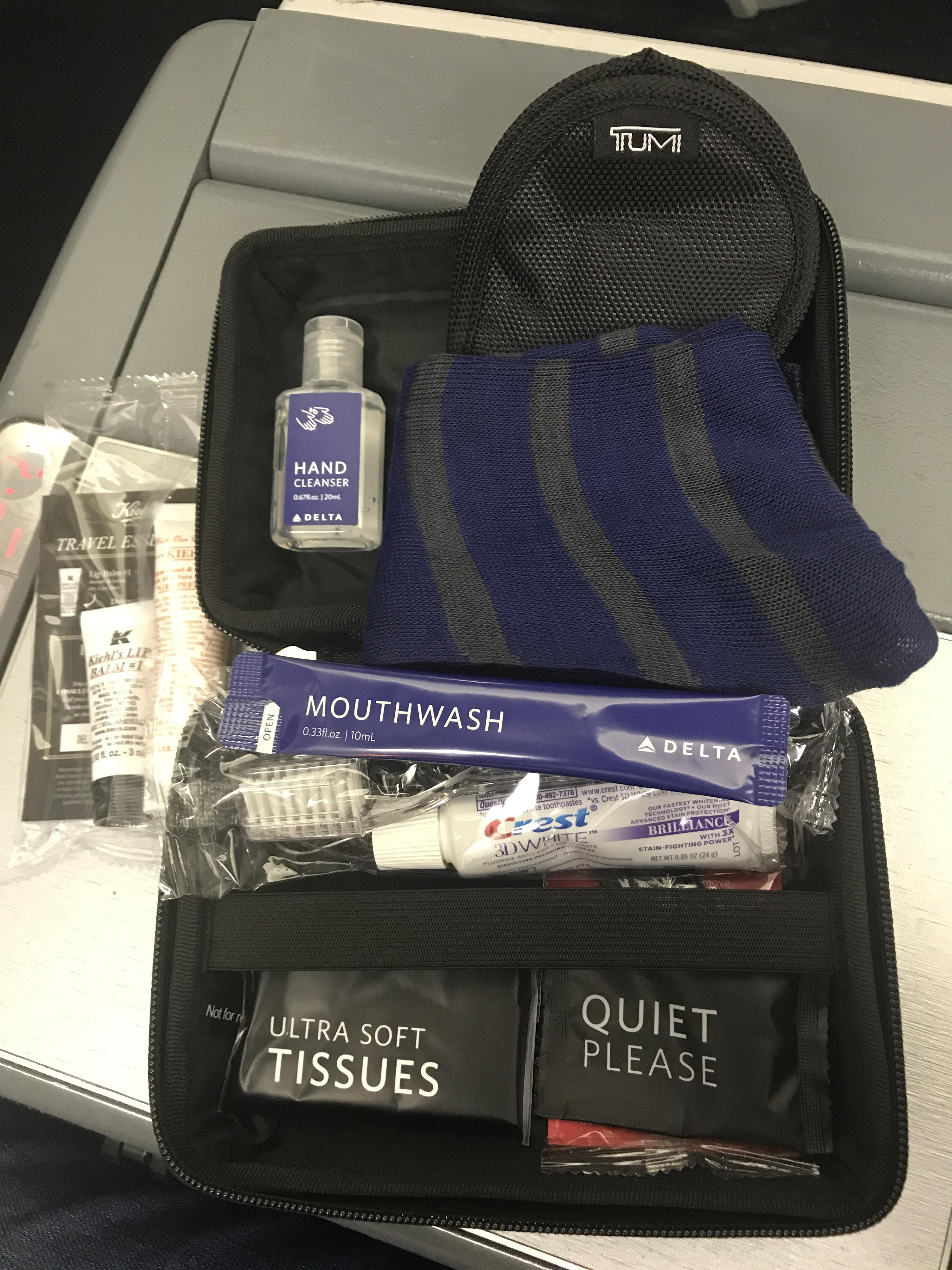 No pajamas on this flight, but you do get Westin Heavenly bedding.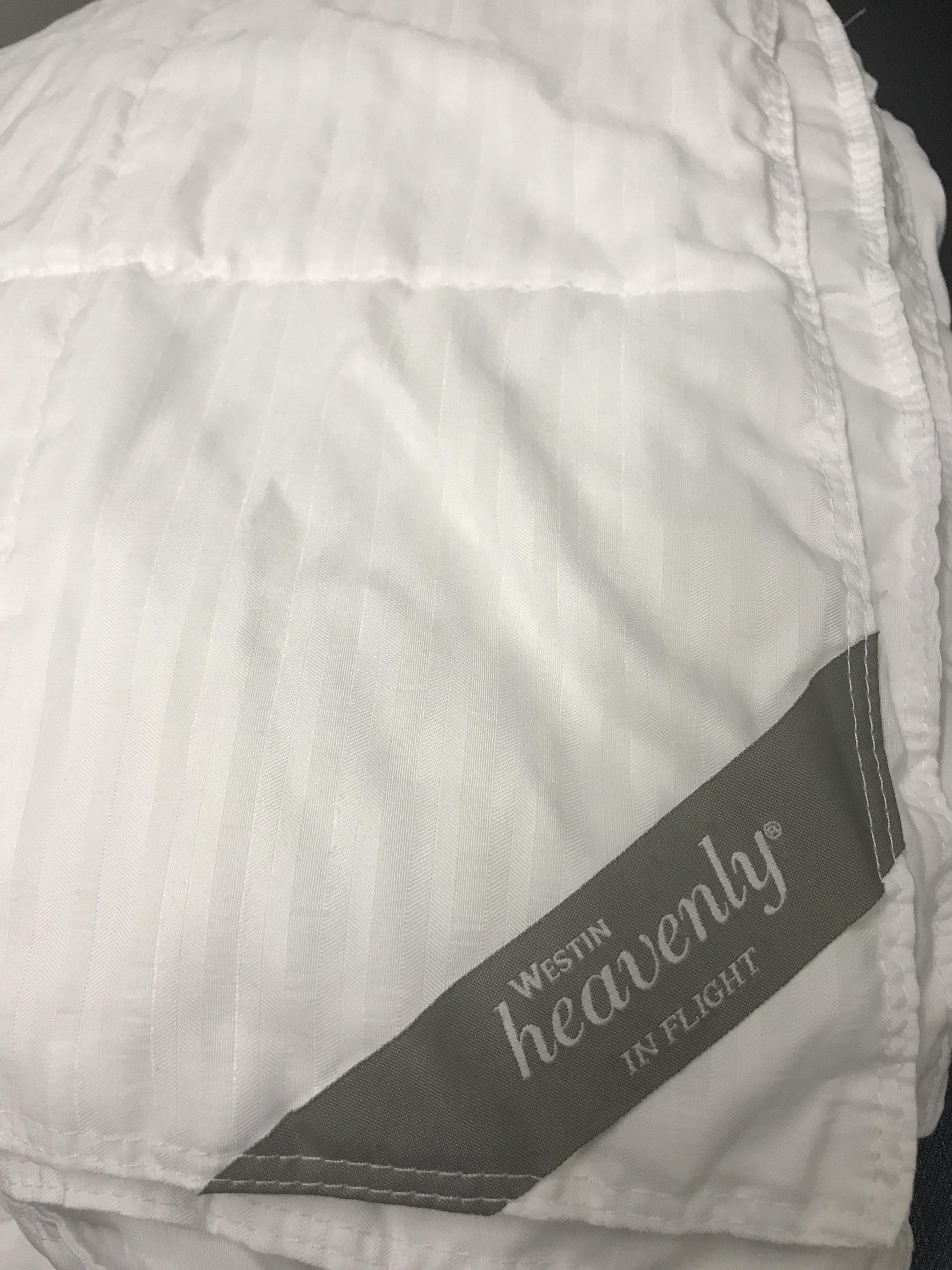 And then these Bose headphones (which never quite fit my head right)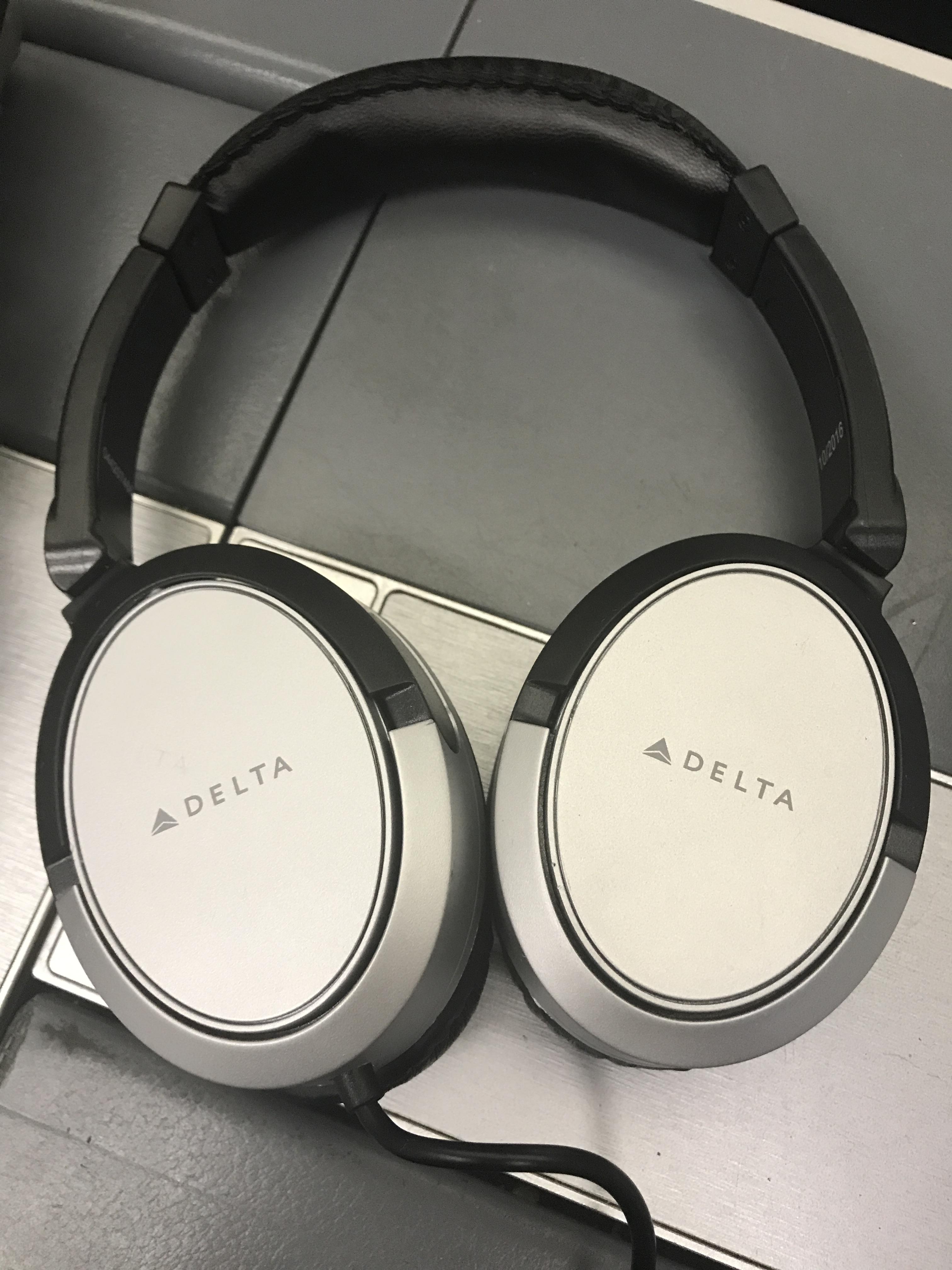 The TV is big enough and provides plenty of options for the flight. Not picured: a 110 volt plug and USB plug for charging your devices.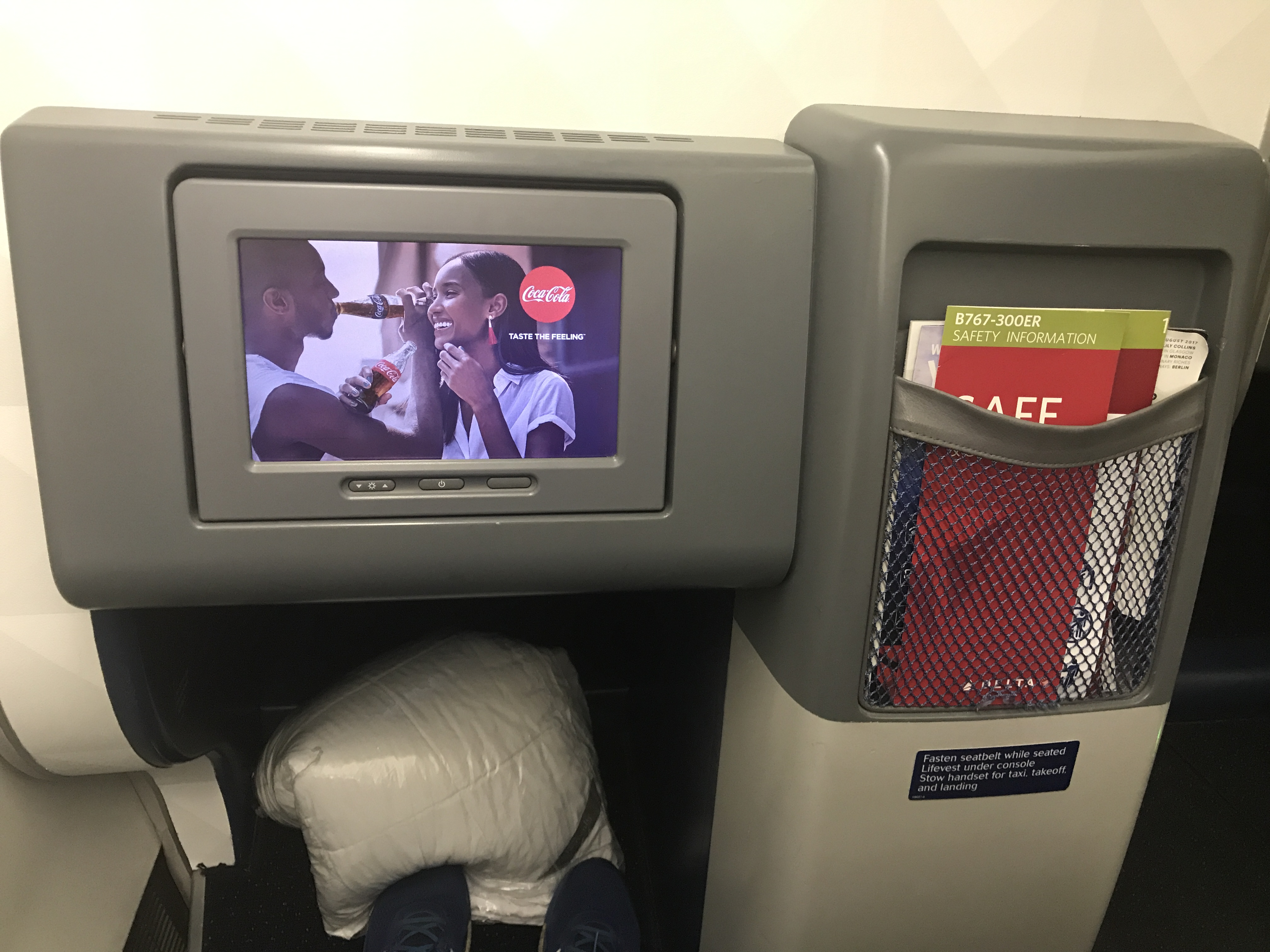 Some of the seats might be seeing some wear and tear, though.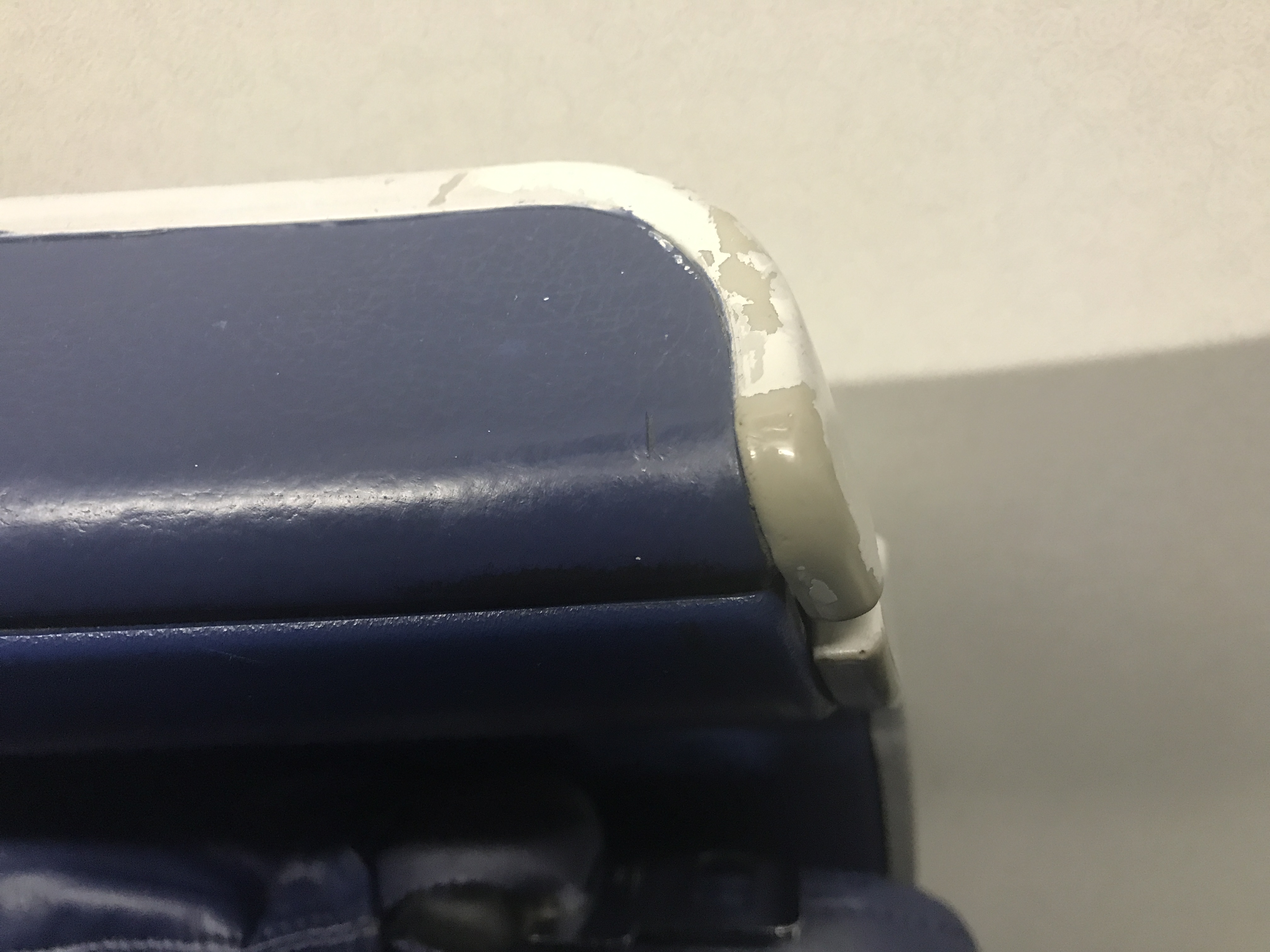 Overall, I was pretty happy. Which explains my happy selfie.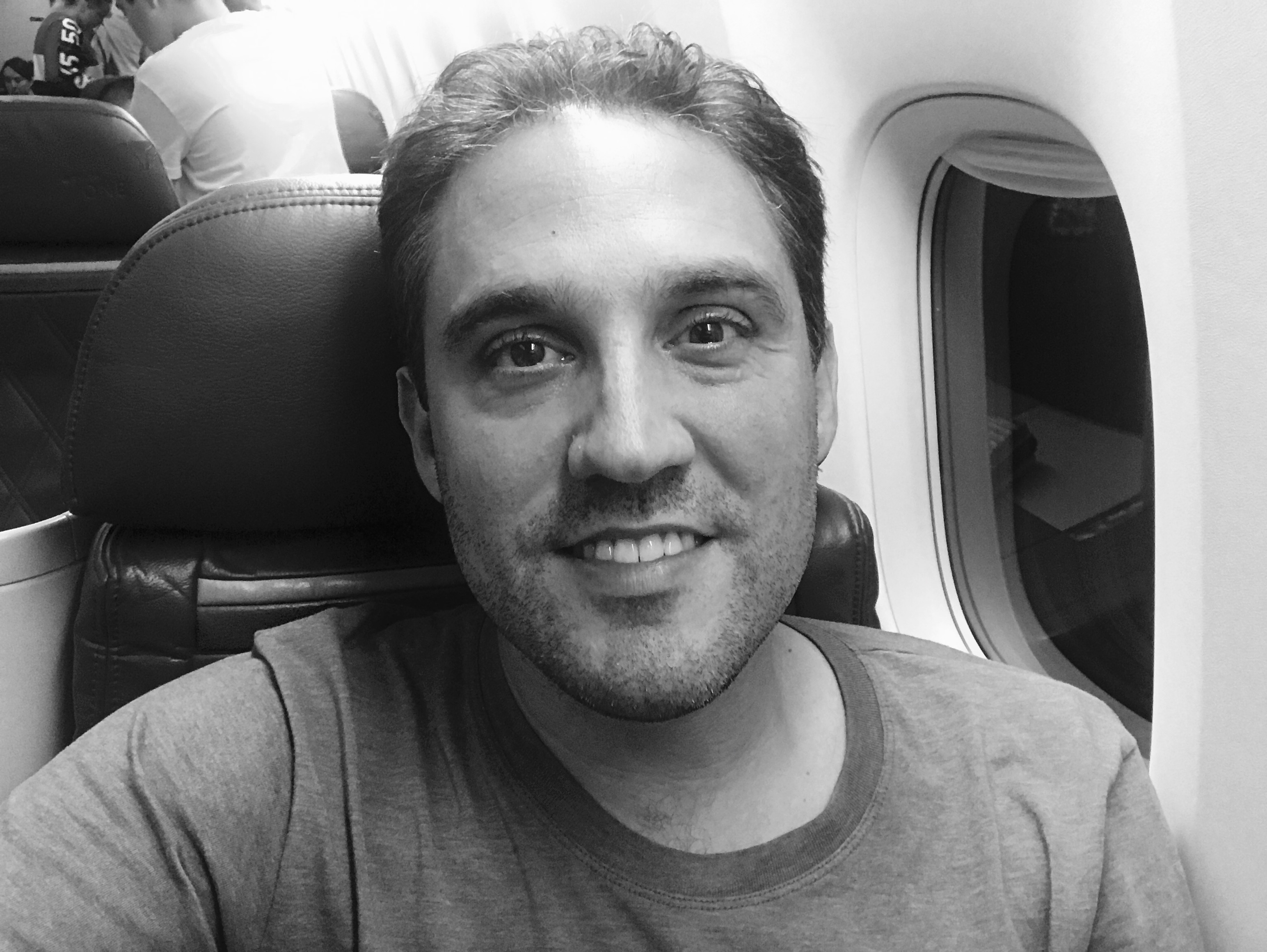 The service on the flight was very nice as well. Friendly flight attendants and a comfy seat are all I ever want.
I got a great night of sleep and landed well rested. I then popped into the Virgin Arrivals lounge for my free English breakfast and shower. Again, see my post about the Virgin Clubhouse for a bit on the Arrivals Lounge at Heathrow.
Overall: New York to London flights in business class are plentiful but none are of the super luxurious ilk that you would find flying an Asian-flagged carrier on a much longer flight to Asia. While I'd like to try the new United Polaris Business Class sometime in the near future across the pond and the new American Airlines planes look quite nice as well, I actively avoid British Airways Business Class as well as the old style United planes that can cram as many as four across in Business Class (!).  This flight had friendly service, a proper meal, a decent fully lie-flat bed, and good in-flight entertainment. No complaints. And it was free…. (OK, $5.60 in tax).