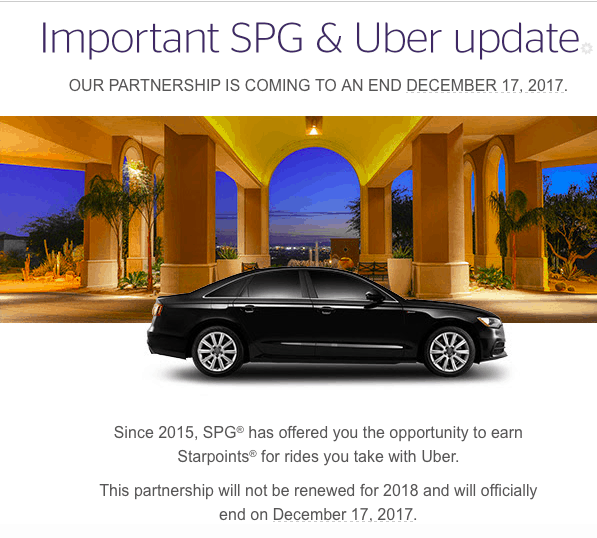 Easy come, easy go, right? The Uber partnership, which gave you free SPG points for each ride as long as you had an SPG stay within the year, will be no more as of Dec 17, 2017.
I guess Uber already got enough data off of all of us to deduce patterns and optimize their AI. They don't need us anymore….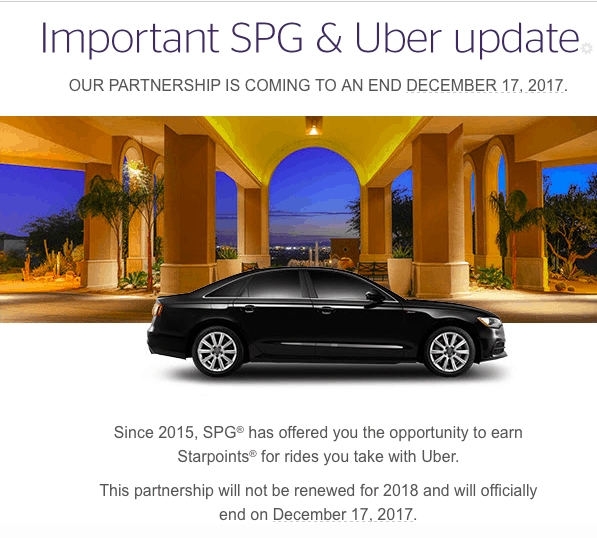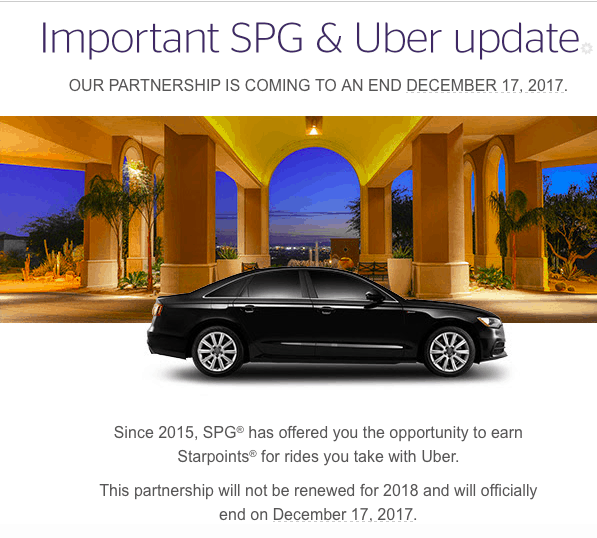 But since this was all just free Starpoints, not too much to complain about here. The Starwood/Marriott merger may have also impacted this
You can still earn 1 Delta mile per dollar when riding with Lyft.
---