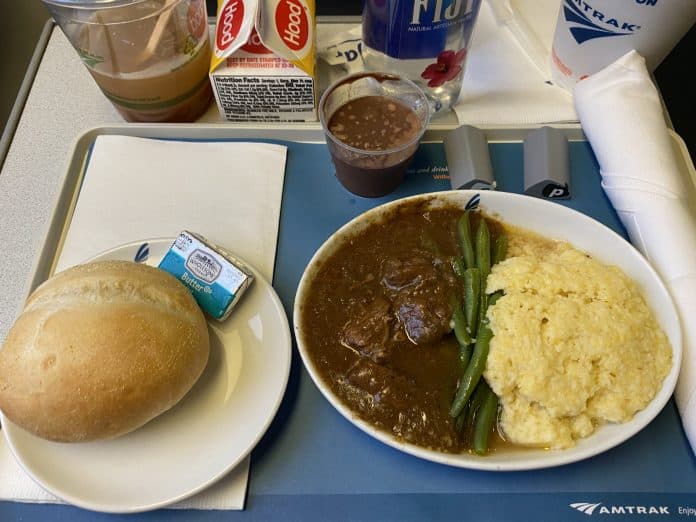 I was super excited to finally try Amtrak's Acela First Class. After all, with a cost generally $100-$150 more than Acela Business Class (Acela has only those two classes of service), I would never pay for it.
But while buying Amtrak tickets to come down to Washington DC for Frequent Traveler University / Travel and Adventure Show this weekend, I enquired of the MilesTalk Facebook group if anyone had any discount codes.
None did, but group member Chris C. graciously offered to gift me one of his earned 1st Class upgrades (it can be used to upgrade from Coach to Business on a standard train or Acela Business to Acela First within 12 hours of the train's departure.
A few hours before departure I called to upgrade. After the coupon failed to apply correctly online, I had a frontline rep scream and scold me for buying a Saver fare which are no longer eligible to upgrade as of March 1, 2020 (Spoiler alert: I bought a Value fare which is eligible for upgrades).  The supervisor I quickly asked for understood the issue and was able to issue the upgrade.
One upgraded, the app let me select a seat. I grabbed the one remaining solo seat in the back of the train car.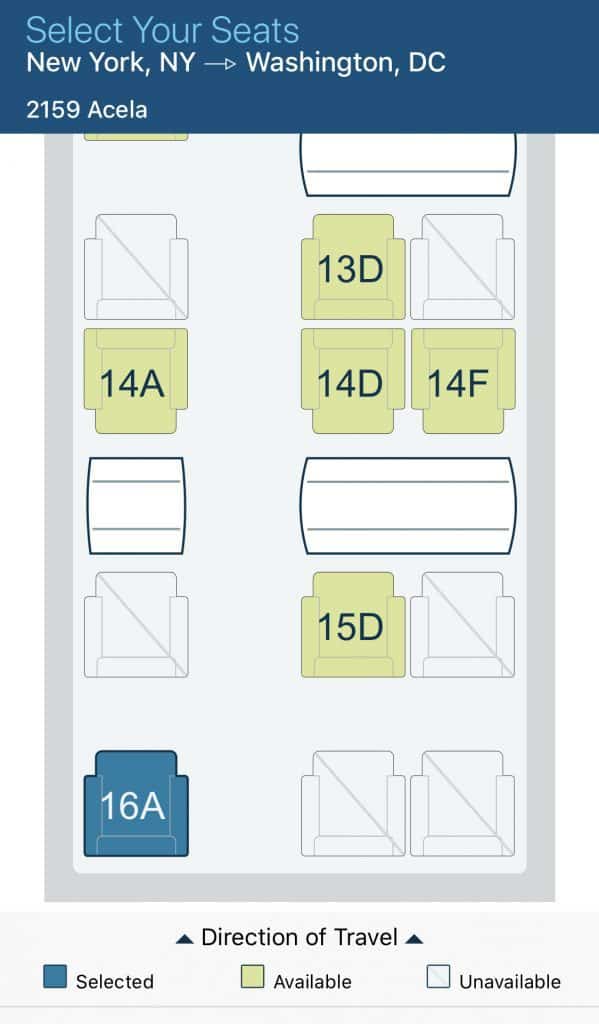 Club Acela – Penn Station (Access included with First Class Acela tickets)
Holy cow. What a DUMP. Just awful.
The people that work here must really hate life. I was scolded when I walked in for trying to show my boarding card, scolded again when I asked if there was any priority boarding procedure for First (apparently there is everywhere except Penn Station) and then scolded again for standing too near the desk when I wanted to ask that question.
I would not have felt less welcome if I was begging for change.
If you ask them, they'll eventually tell you your train's gate before the masses know – the one perk so you can walk out to the right gate and not have to queue. But they didn't make an announcement so if I hadn't thought to ask, I wouldn't have known.
The lounge itself has plenty of seating but is also very crowded. Kind of like a super crowded United Club (fitting since they have a partnership). No food at all, just some water and soda. And the restroom was just like what you'd find inside Penn Station – just smaller.
Here are some pictures of Club Acela Penn Station NYC: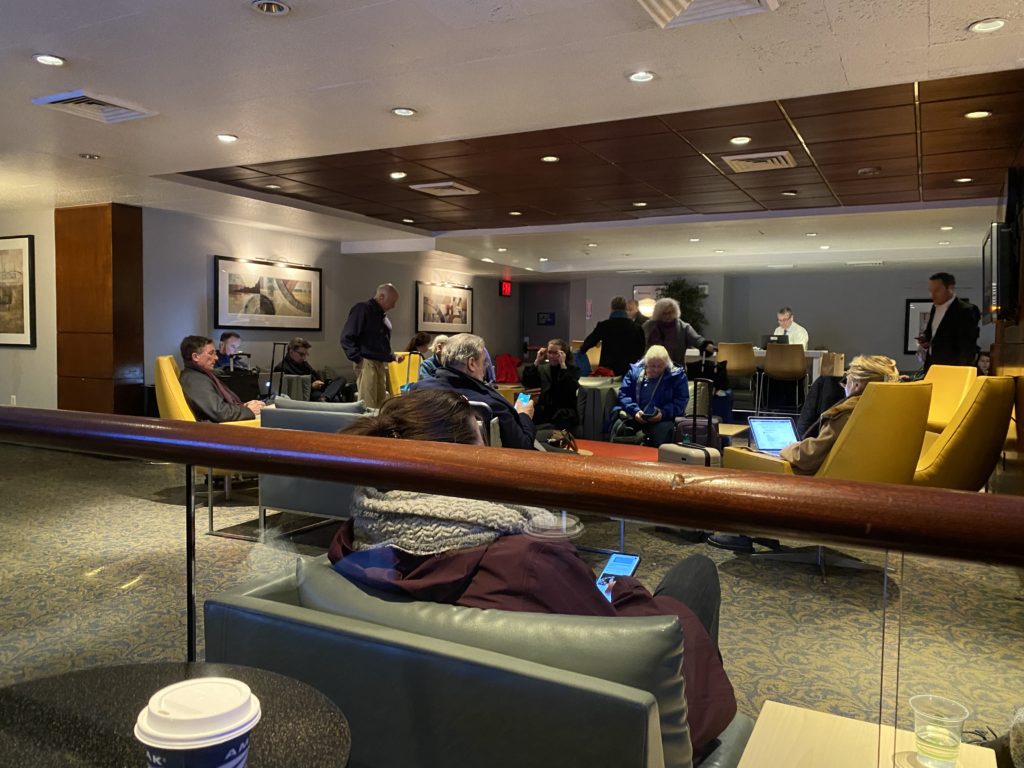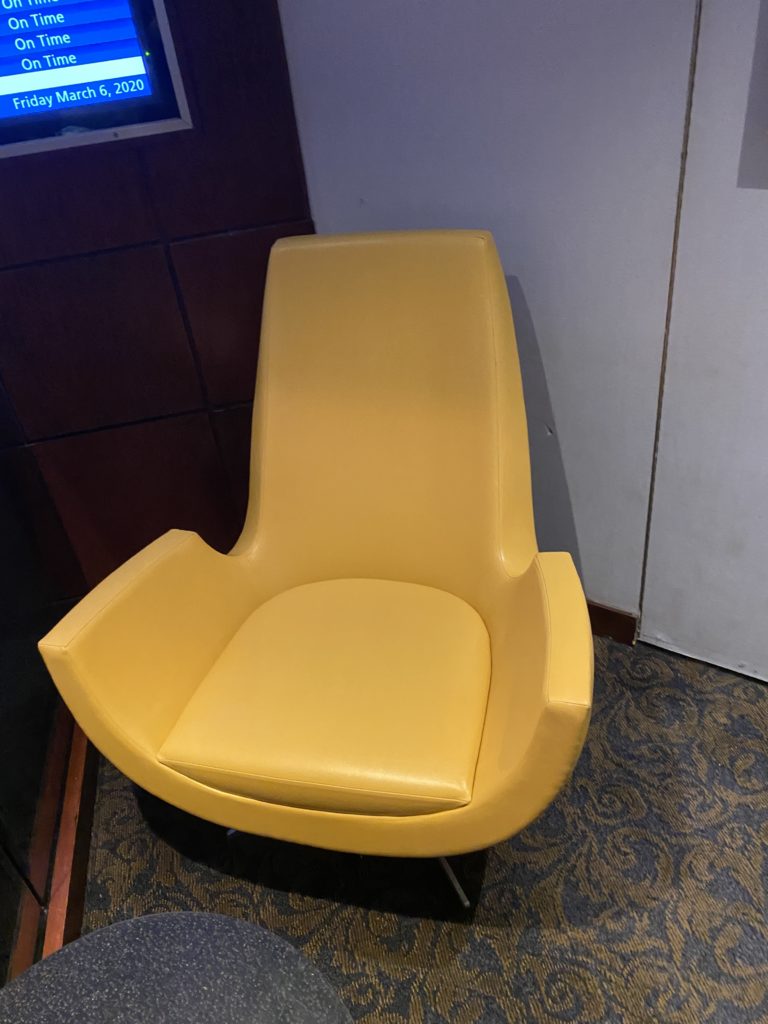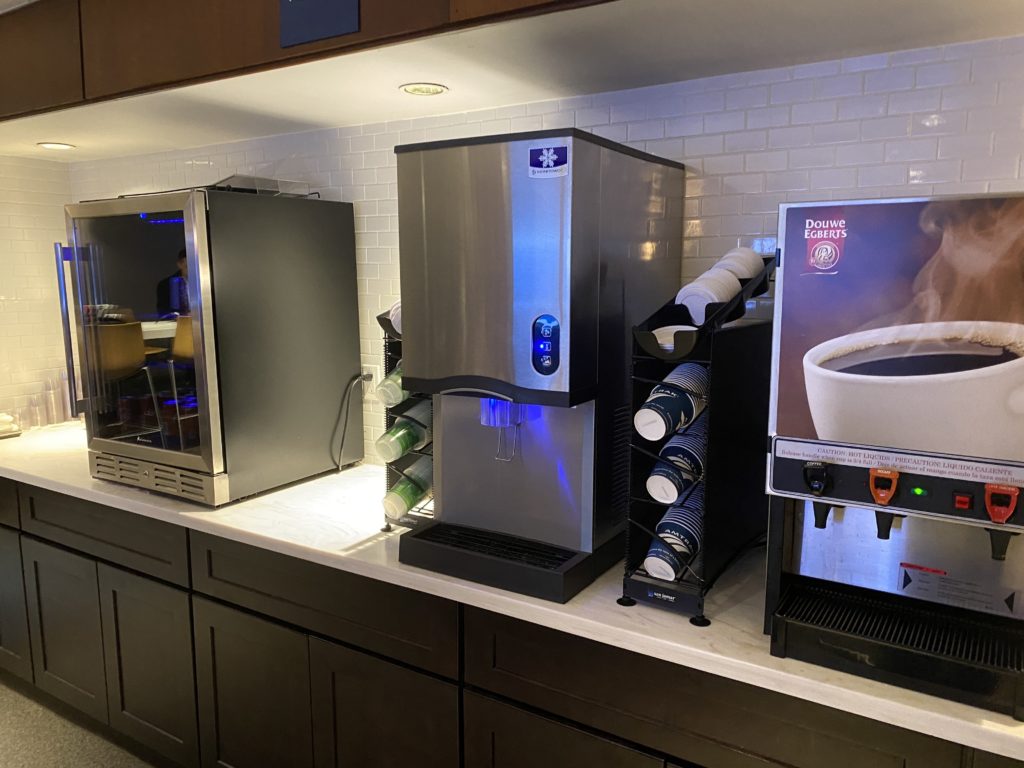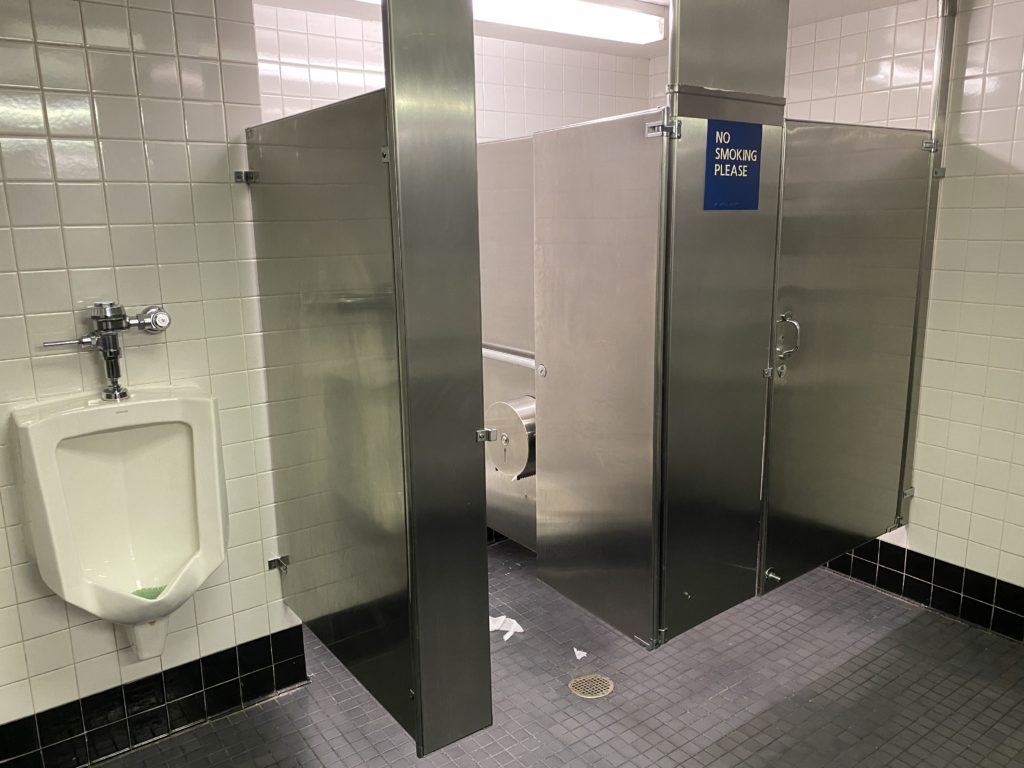 Onboard Amtrak's Acela First Class NYP-WAS
The real differences between Business and First are:
Single seats are available – as opposed to 2×2 in Business
You can choose a seat ahead of time (assigned seating)
A full hot meal is served
Beverages are complimentary
Club Acela access (supposedly nicer outside of NYC)
Here's my seat followed by a 1×1 with a table. There are also normal 2's and 4's with tables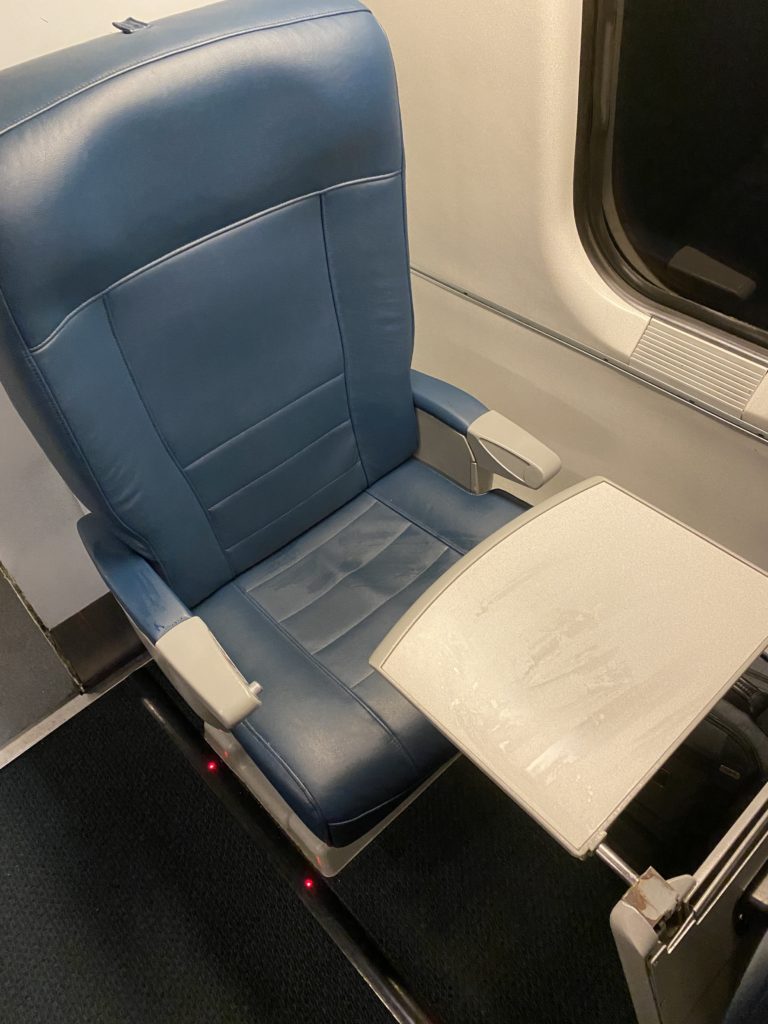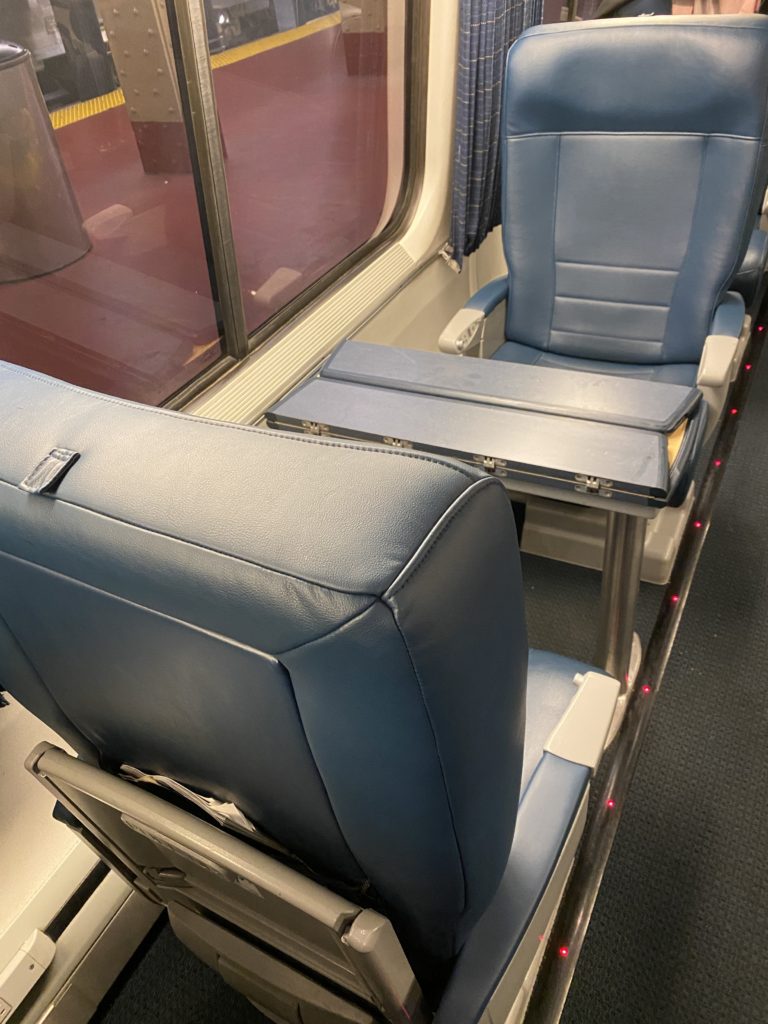 Here's the Acela First Class Menu (it rotates)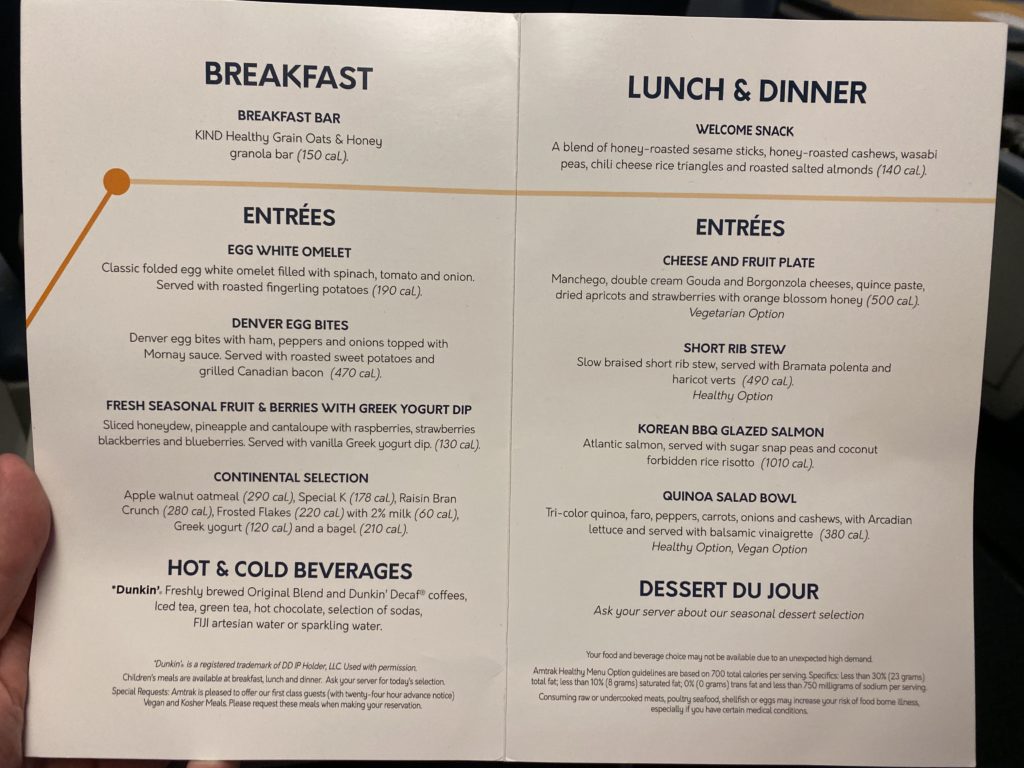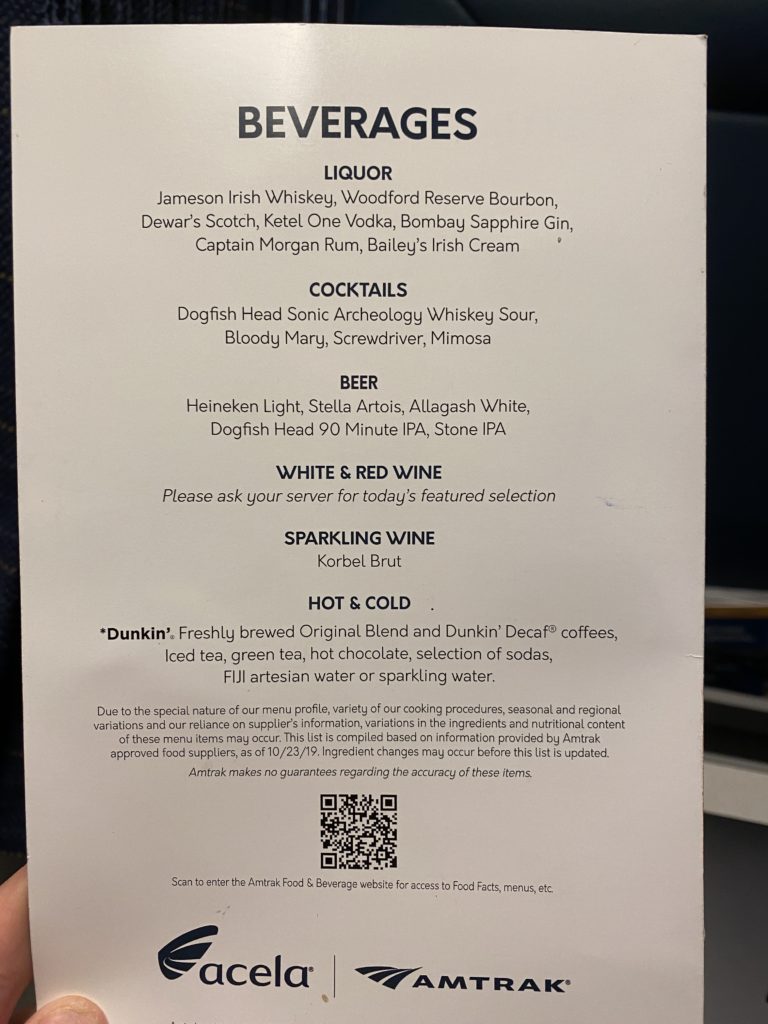 I chose the short rib (healthy option).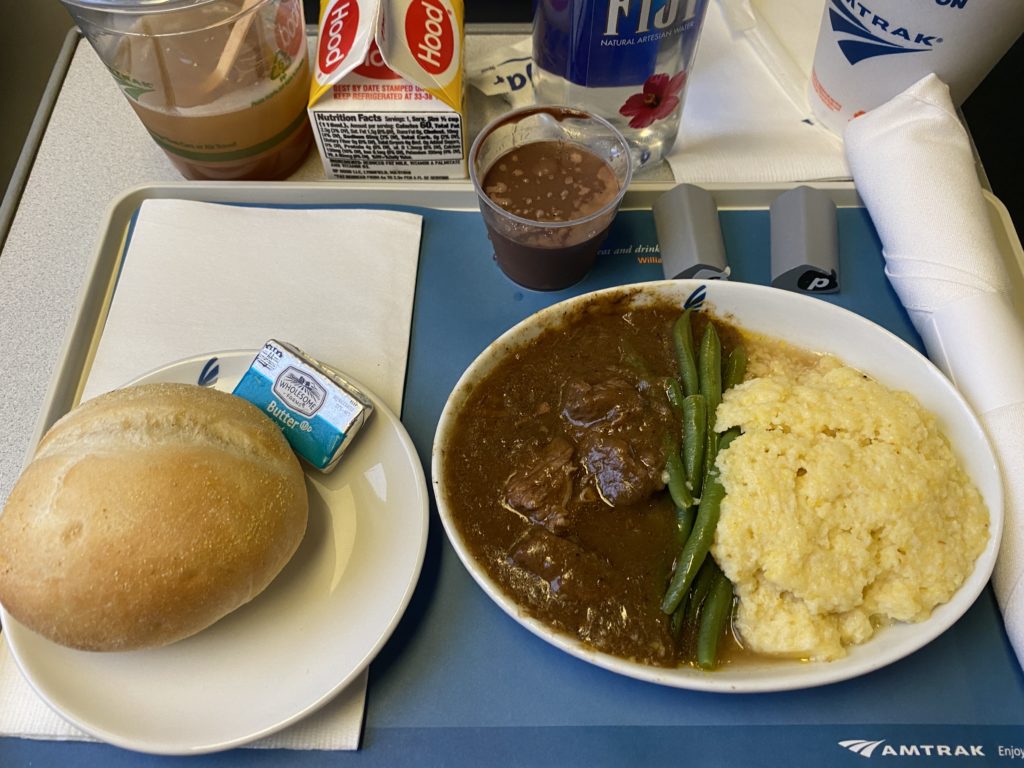 That's a heavy chocolate mousse dessert in back along with my iced coffee.
The short rib wasn't awful, though only a few pieces of meat and they were far from lean. The polenta was tasty. The mousse hit the spot.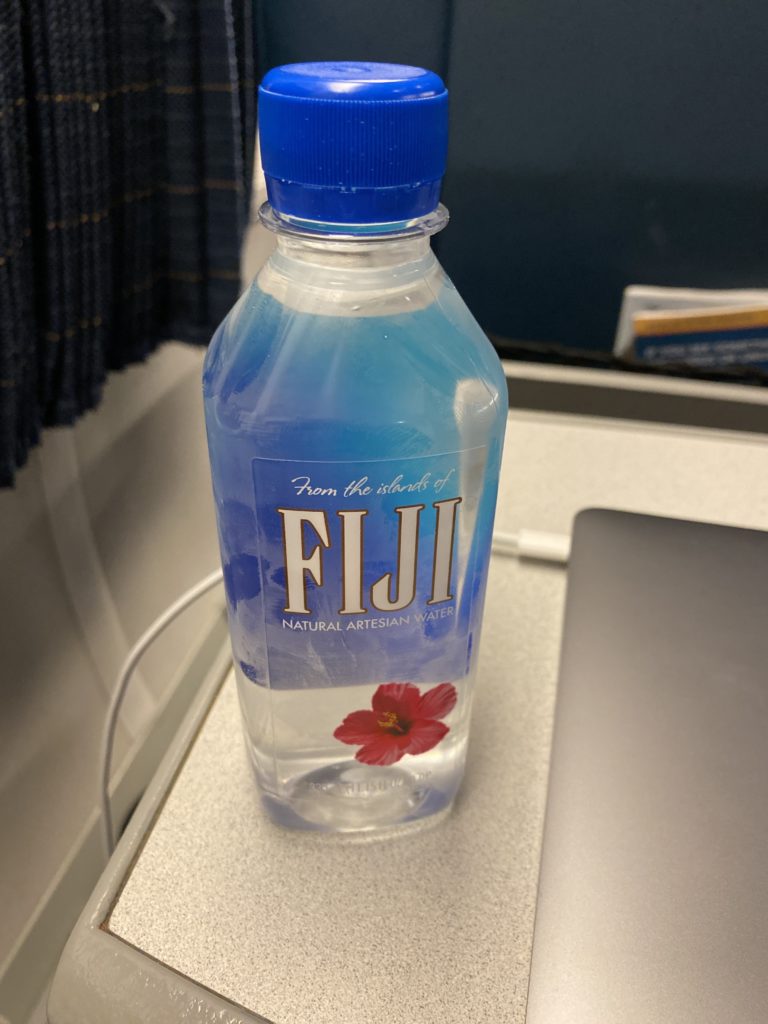 Overall Review of Acela First Class?
It's still a train. It's the same train. The meal is a nice bonus, but certainly not worth a premium. The single seat options and assigned seating are wonderful – especially if like me you are trying to work onboard.
It's also nice having two people serving you on a train – one handles beverages and the other meals. I'm sure each had other tasks as well.
I really liked the assigned seating and single seat – power ports all to myself!
If you are departing Penn Station in NYC, you see the lounge is nothing to get there early for.
I'd do it again if I had an upgrade coupon or maybe for as much as $50 more than business if I would be working on board – but I wouldn't pay more than that….
Have you taken Amtrak's Acela First Class before? What did you think?
Let me know here, on Twitter, or in the private MilesTalk Facebook group.
You can find credit cards that best match your spending habits and bonus categories at Your Best Credit Cards. 
New to all of this? The MilesTalk "introduction to miles and points" book, MilesTalk: Live Your Wildest Travel Dreams Using Miles and Points is available on Amazon and at major booksellers.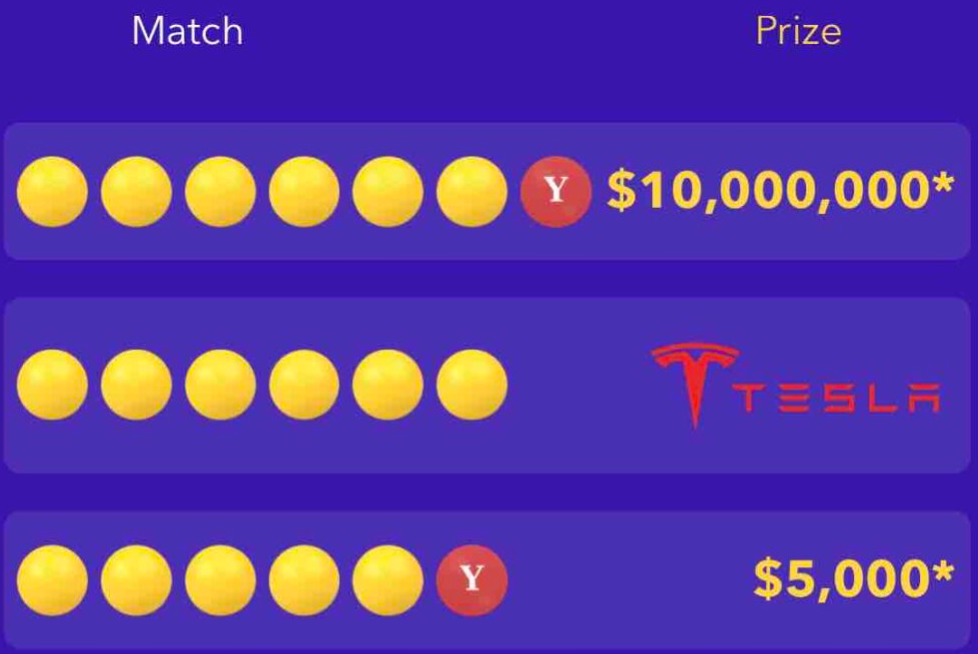 What is Yotta Savings?: The Yotta Savigs account is a really fun way to earn interest at a higher rate than Marcus while having some fun each night when the Yotta prize ball drops. Currently, the statistical odds imply a net savings rate of between around 1% and 3% - at a time when banks like Marcus are offering a paltry 0.5%. Plus, it's fun! | Read my review of Yotta.